&nbsp
A Regal Moroccan Themed Bungalow Interior | Creations
With the sole aim of upgrading the lifestyle of Raigarh, a small town famous for its steel & coal reserves, Firm has Dugout pure gold from the black mines! Armed with signature expertise & prowess, the Designer approached the project like a blank canvas & worked tirelessly to craft the perfect residence. Built over a sprawling 10000 square feet, this bungalow is the most flamboyant residence In the city. The client dreamt of an abode that lifted their lifestyle and also enunciated their growth. They particularly wanted ornamental decor which a place like Raigarh had not yet witnessed.
Visit: Creations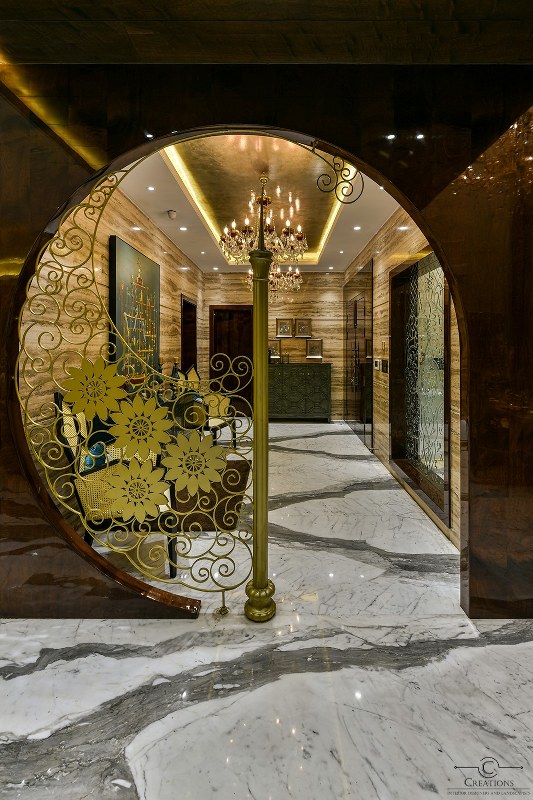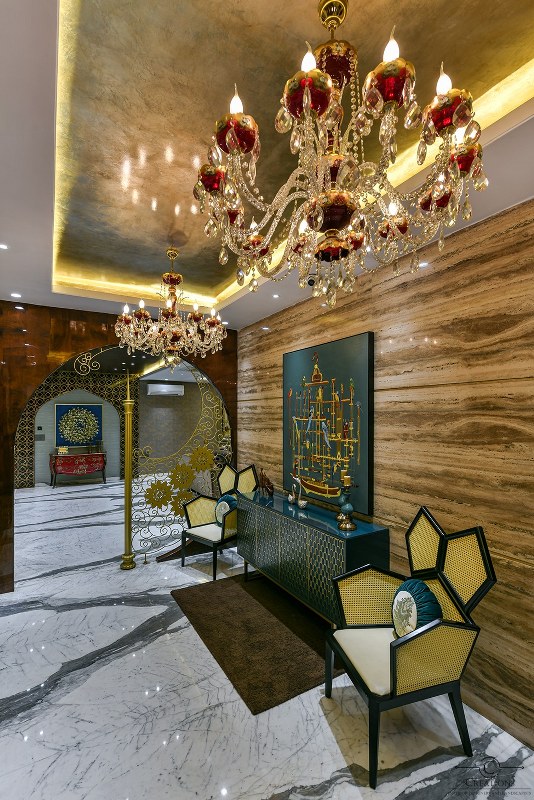 Two years of consistent hard work & diligence is what it took to transform the client's dream into a regal Moroccan fantasy. The design cues were inspired by the riads of Marakkech and elements of Casablanca. The dexterity of Mrs. Sonar's creative process was to imbibe Moroccan motifs to a superlative traditional Indian pattern.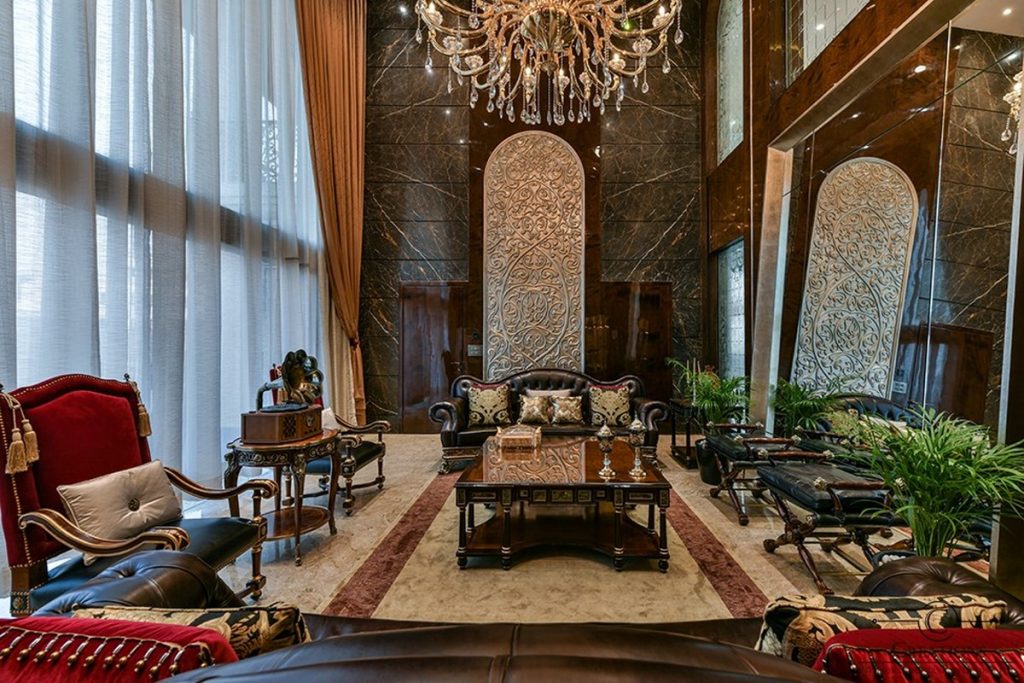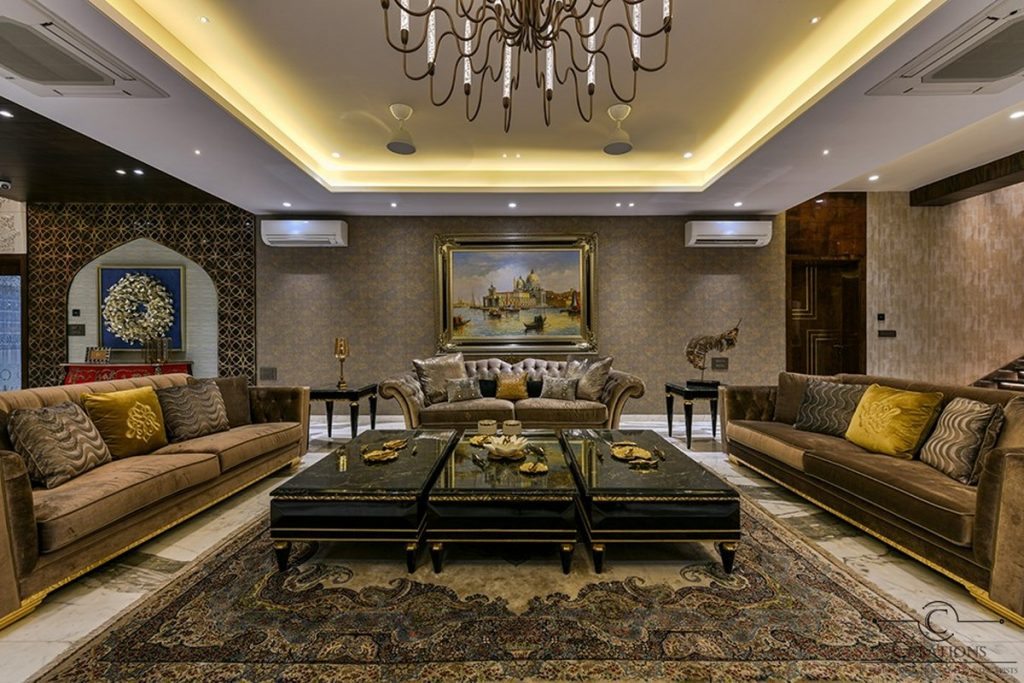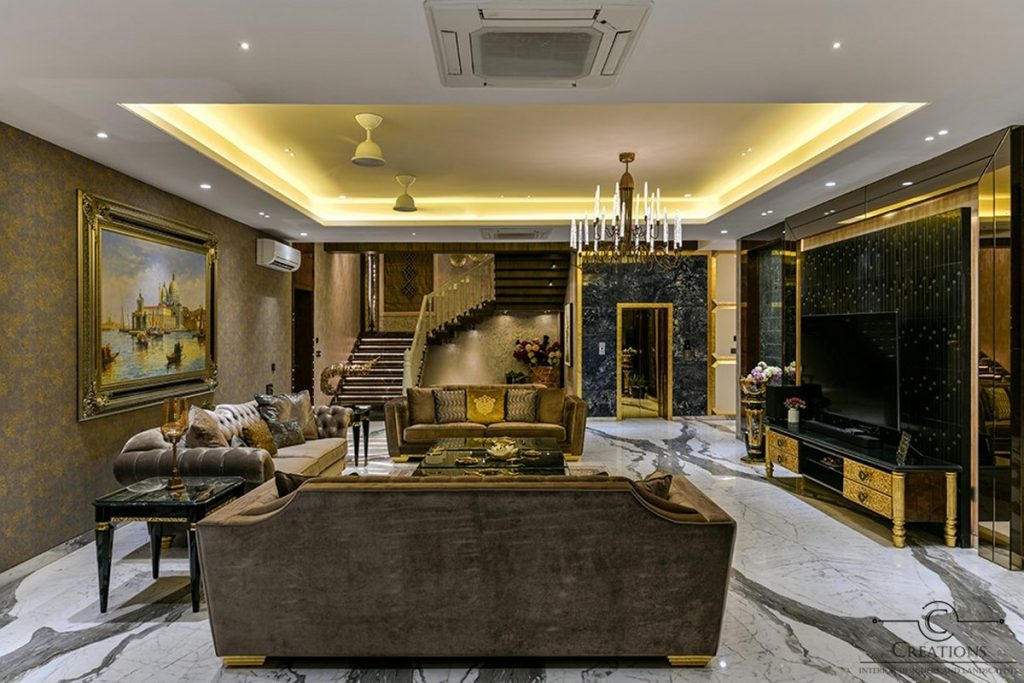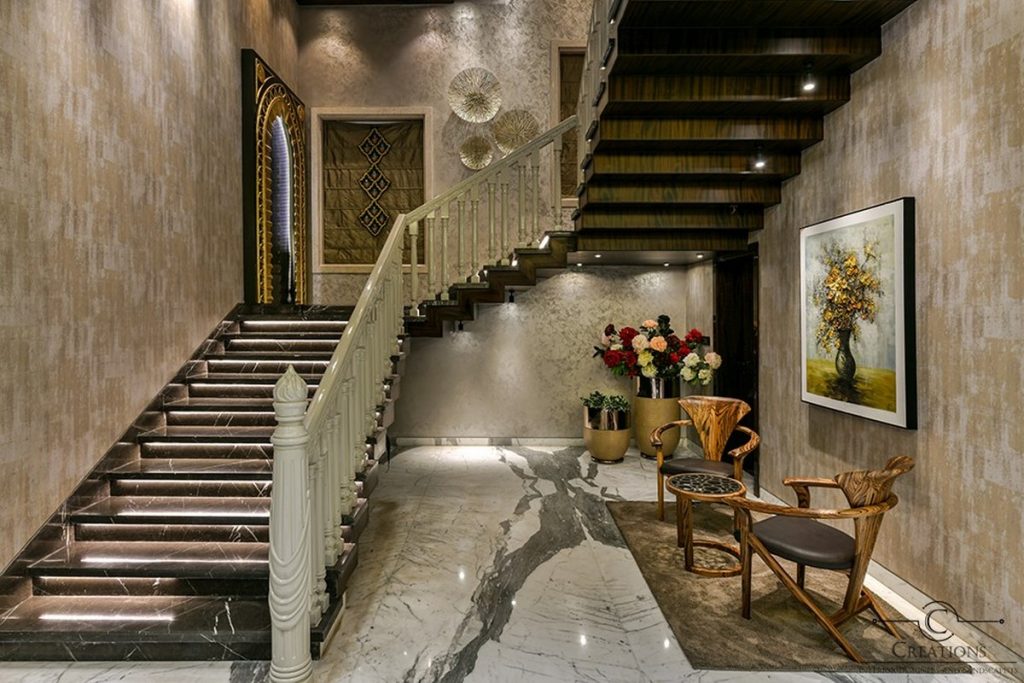 Throwing light on her belief in the project, Shilpi says "Often luxury interiors have been limited to tier 1 and tier 2 cities, but the concept of luxury often changes when we move to a tier 3 city like Raigarh. I choose to believe that everybody has the right to enjoy a grand home if they choose to have one, and I am working very hard to make sure every dream expressed to me is realized to its full potential."
Combining the elements of luxury and uncomplicated yet intricate designs, Mrs. Shilpi has yet again weaved her magic in this project. As one enters the house, there is a clear distinction made between the foyer and the living space. Emblems symbolizing Morrocan royalty have been used as a subtle demarcator to differentiate the hallway and living area. Such minute yet ingenious separations are made throughout the bungalow which divides it into public, semi-public, and private spaces. The entrance leads directly to the living room which has ornamental wall panels coated with silver leafing that are carved to perfection. The living room has been crafted with excellence, as it overlooks the sprawling lawn.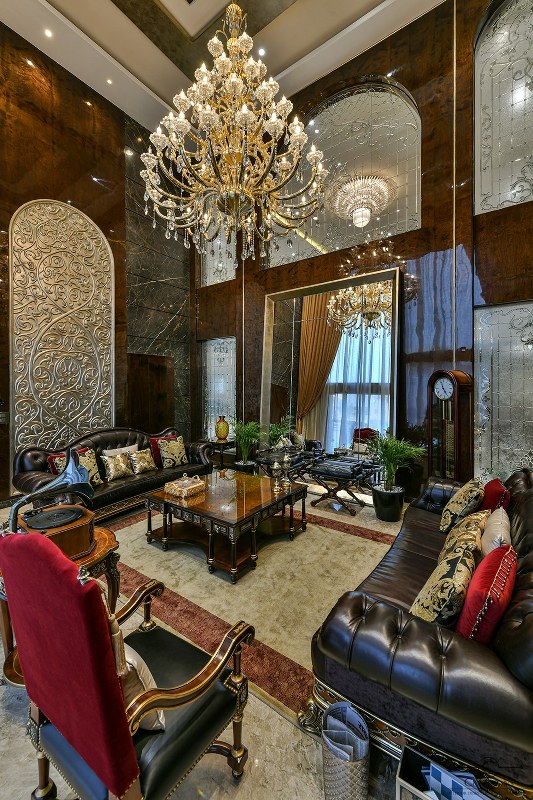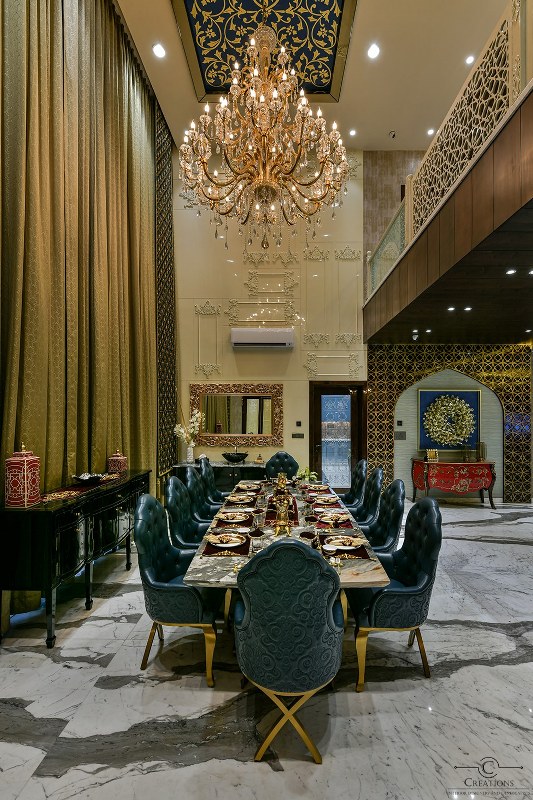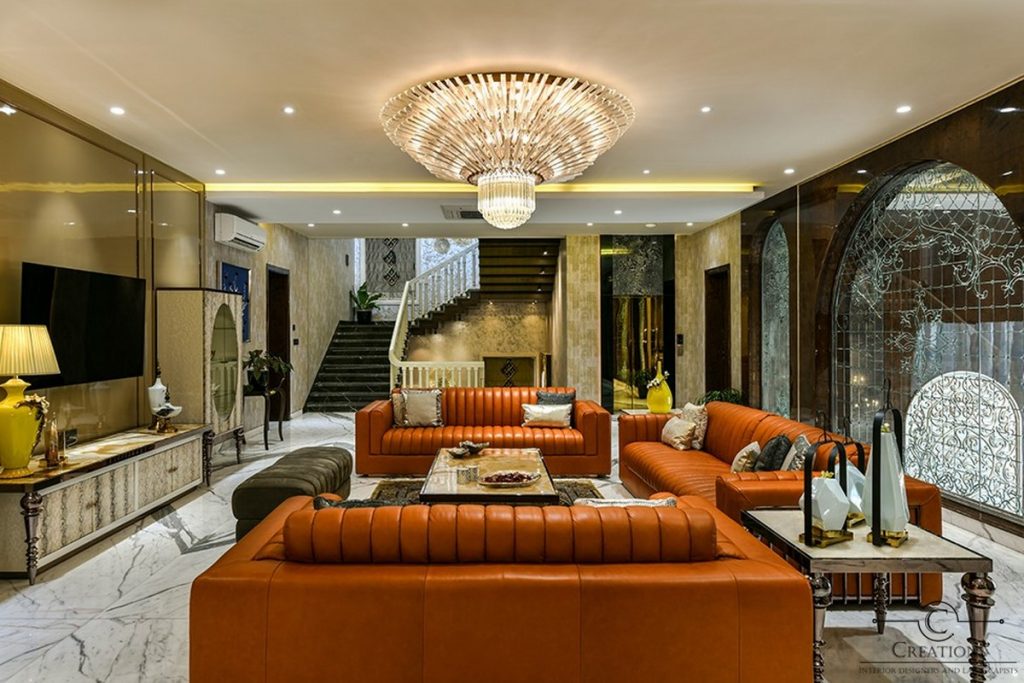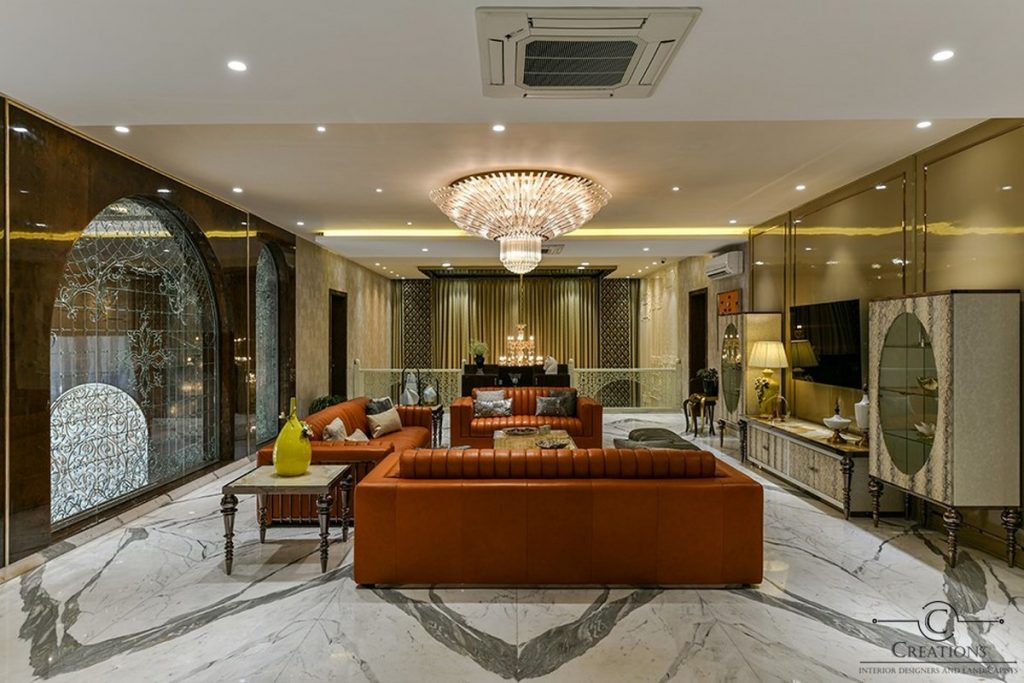 Underscoring the twin values for comfort and opulence, Mrs. Shilpi has constructed the massive double-height dining room with a glimmering chandelier backed by a hand-painted mural. Following the theme of hand-painted murals, the bungalow has hand-painted ceilings, and metal cutworks that mimic the Moroccan motifs. A team of experts, local artisans have designed and constructed elaborate woodwork.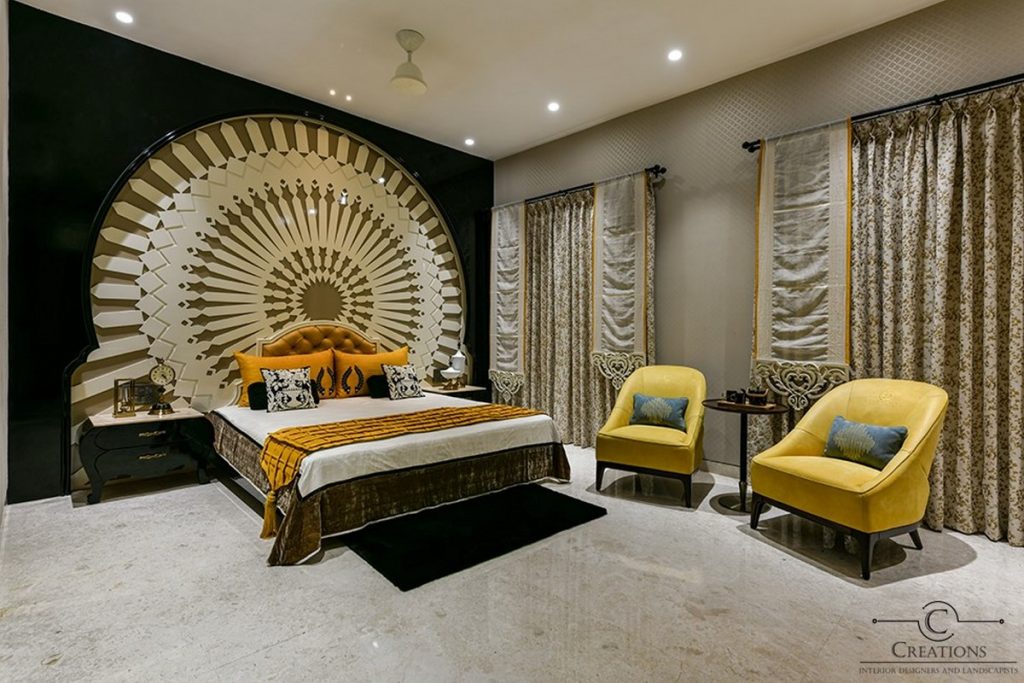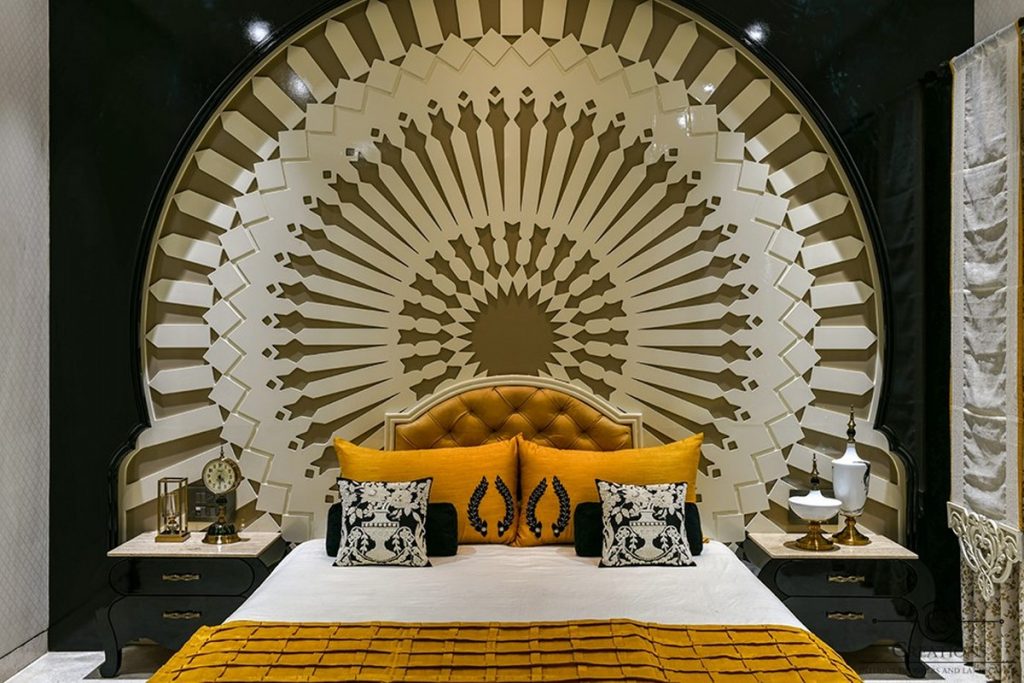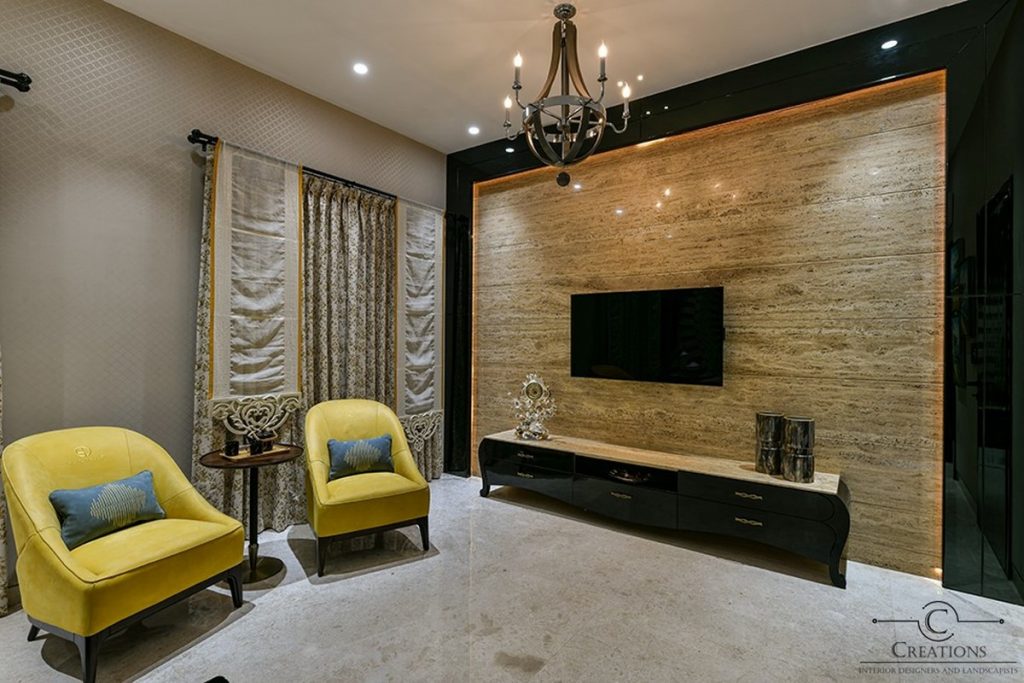 No element of the bungalow has been underlooked – multiple color schemes are used to emphasize grandeur and coziness. Just like palaces, each room has its theme and motif that suits the nature of the rooms. Aristocratic colors like gold, champagne, and silver have been used for leafing to produce an aura of sophistication.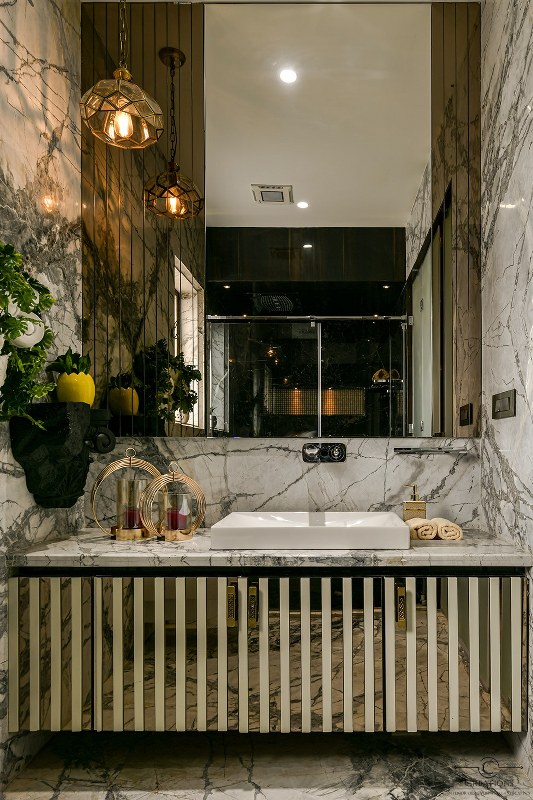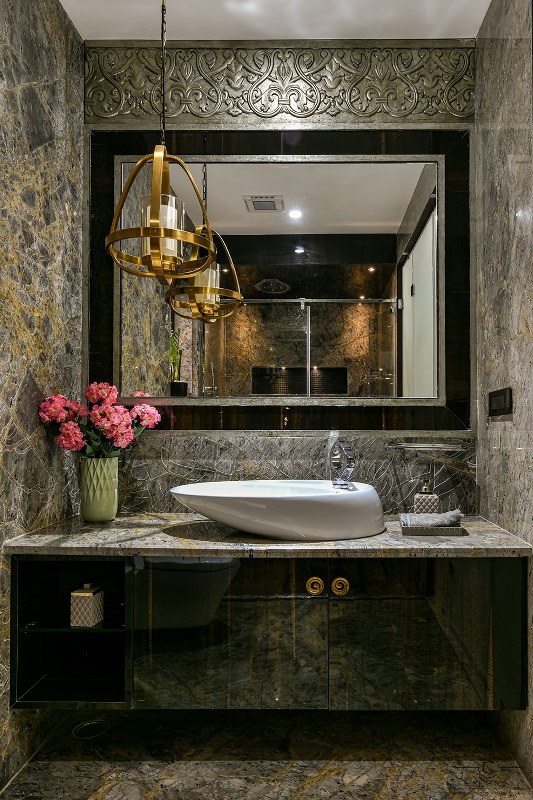 However, one cannot ignore how inconspicuously rich colors like red & blue and soft colors like blue & pink have been incorporated into these spaces to break the heaviness of the aristocratic colors. They also serve to enhance the imperial aura of the bungalow. The restrooms have stunning details in the form of colorful marble designs and moldings. The master restroom has a jacuzzi and a steam room, which screams splendor. Even the window in the corner has patterns inspired by Marrakech.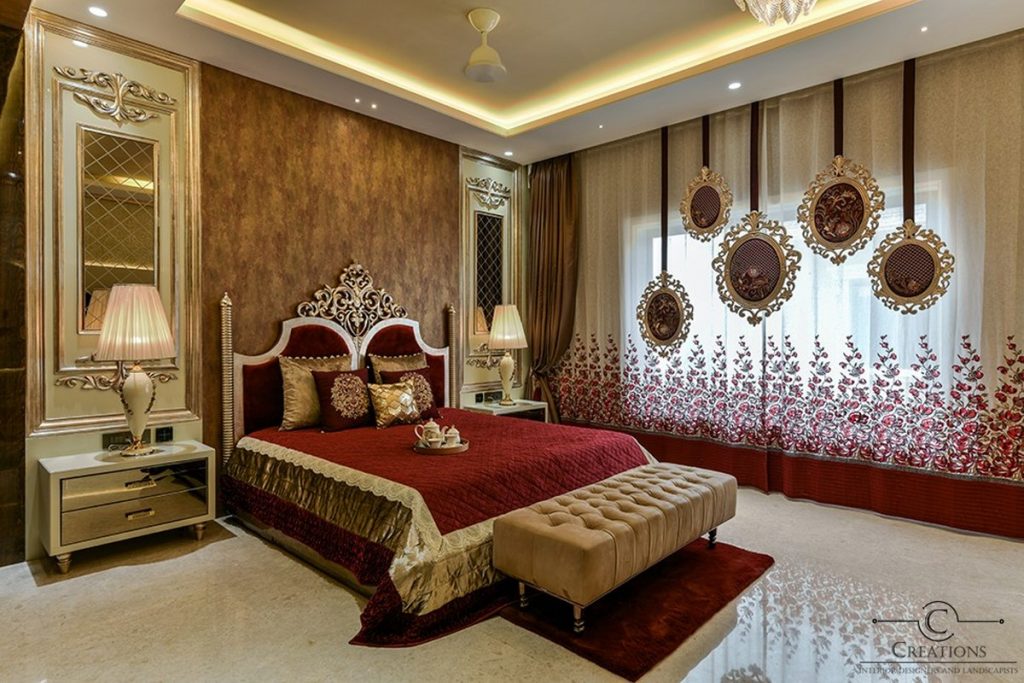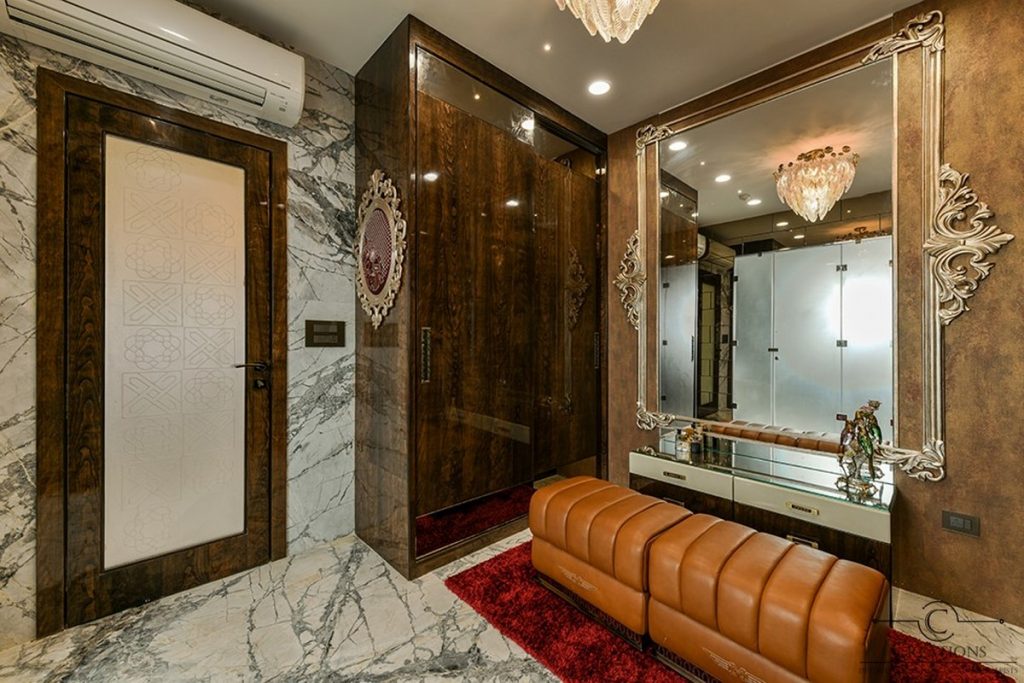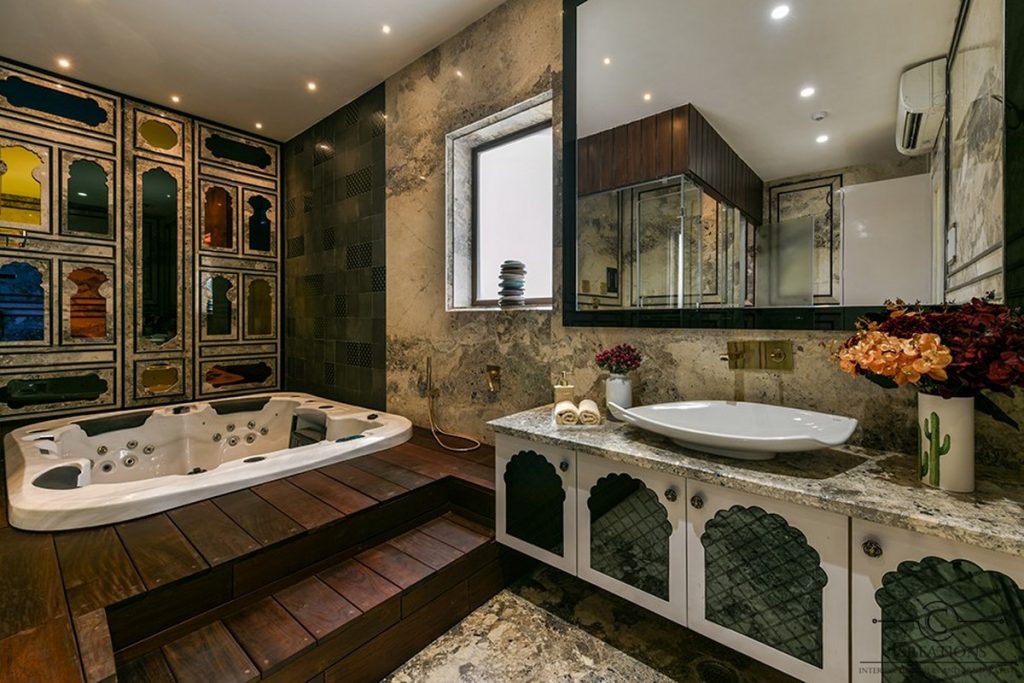 The bedrooms are exuberant miracles in themselves. Similar to the rest of the bungalow, they have hand-painted ceilings, ornamental headboards, and state-of-the-art televisions. To make the bungalow look immersed in liquid gold, Mrs. Shilpi has installed 9 feet tall windows to allow abundant natural light. As Raigarh is located in the sultrier areas of India, drapes have been designed to keep the scorching summer sun out, and have danglers with Arabic motifs.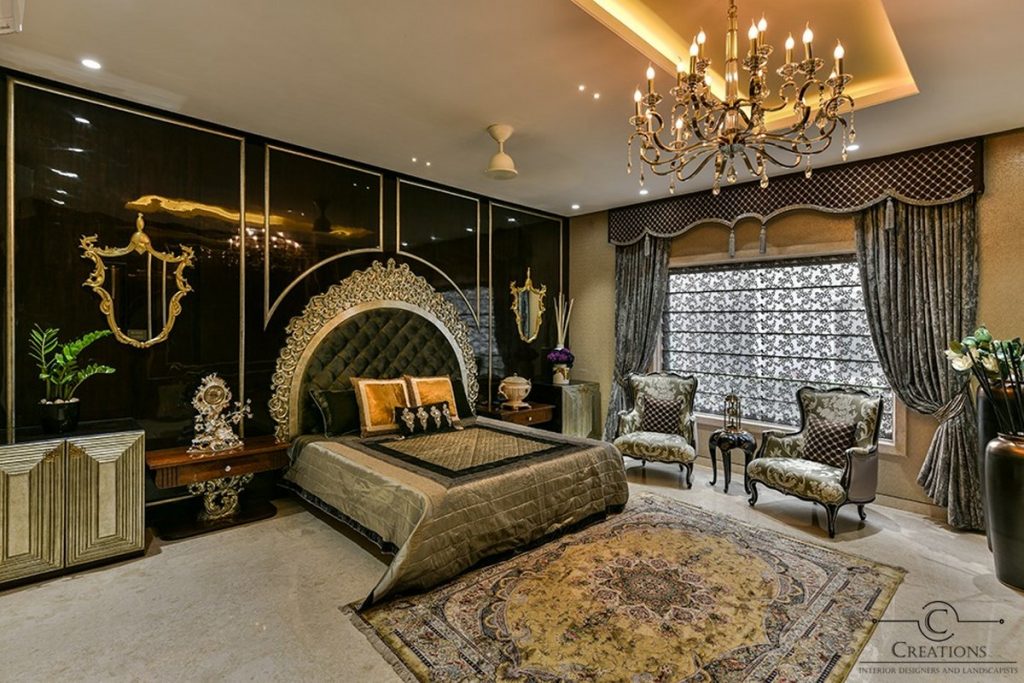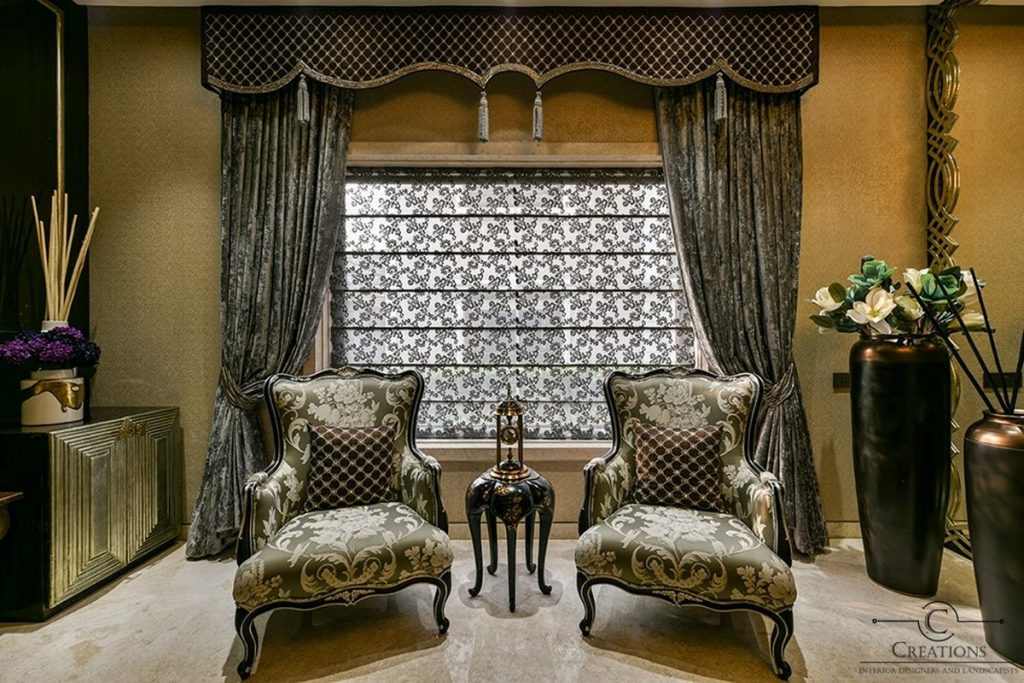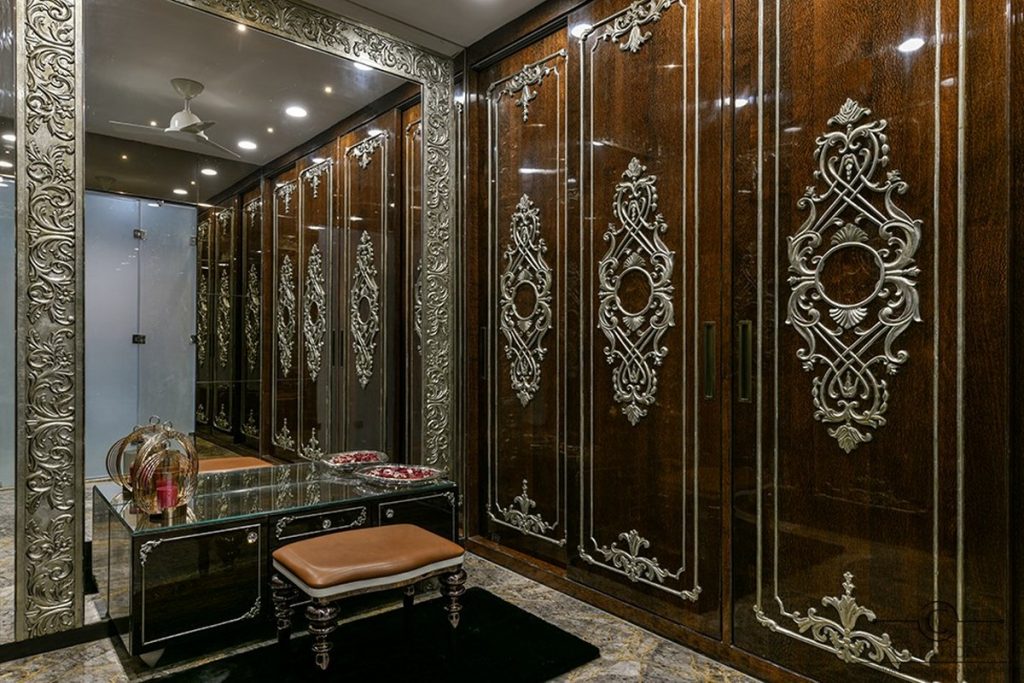 "The thing about designing a residence of this magnitude and luxury is that every bit has to be thought in multiple layers. For example, we have not only customized the woodworks, glassworks, stone works, mirror works which are common for most designers but we have to dive in deeper where we were designing custom towels, bedroom linens, curtains and to top it all we were associated with selection of crockery to go along the royal dining space."- Shilpi Sonar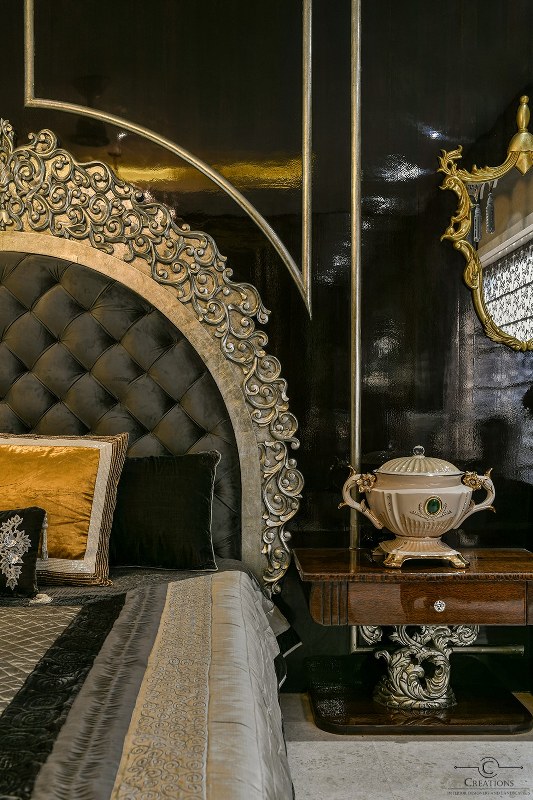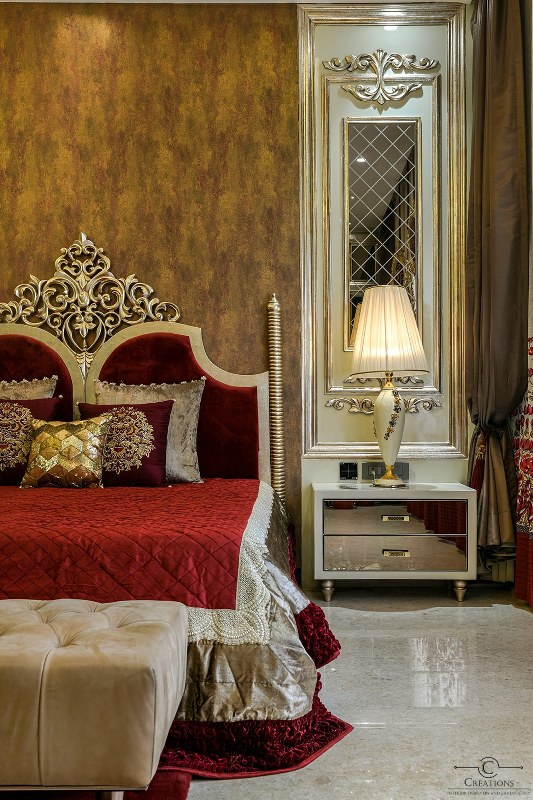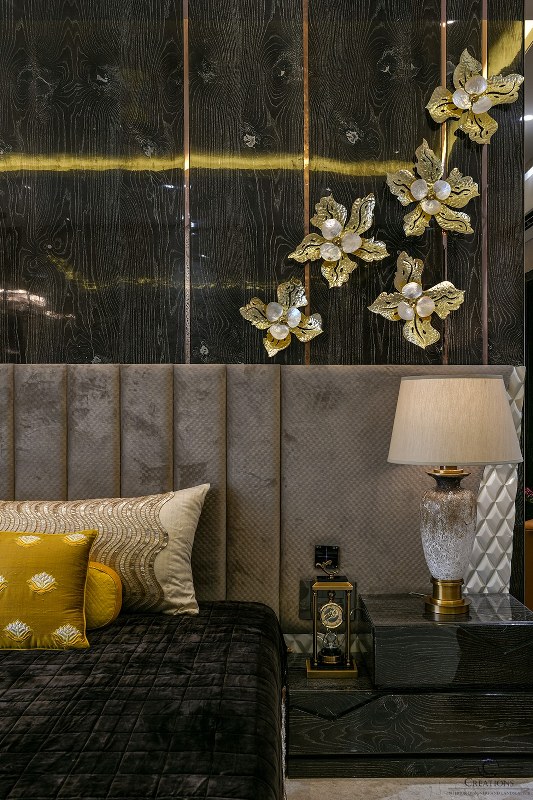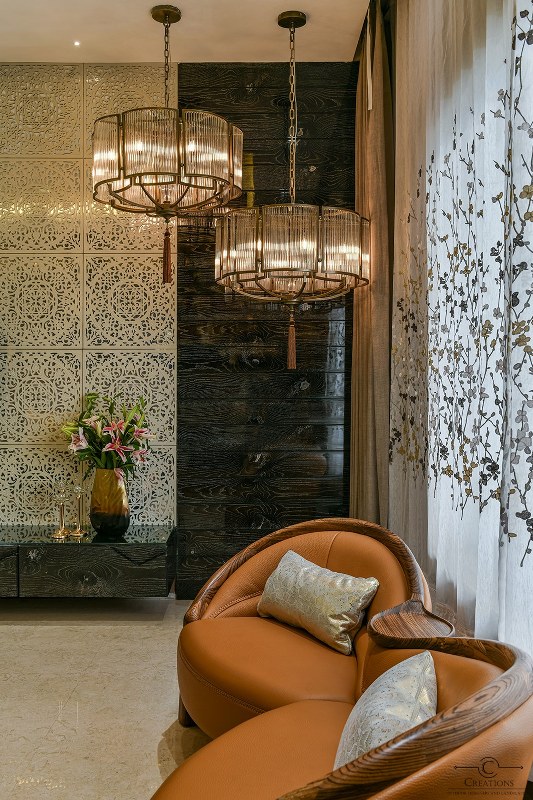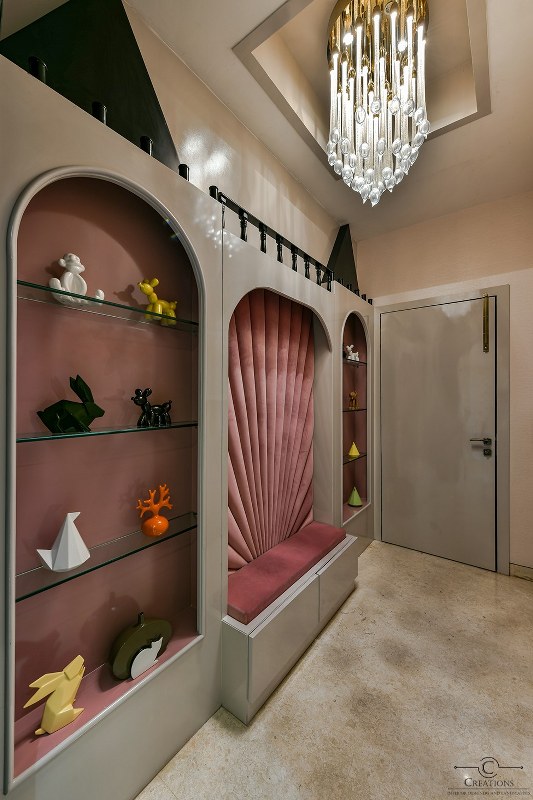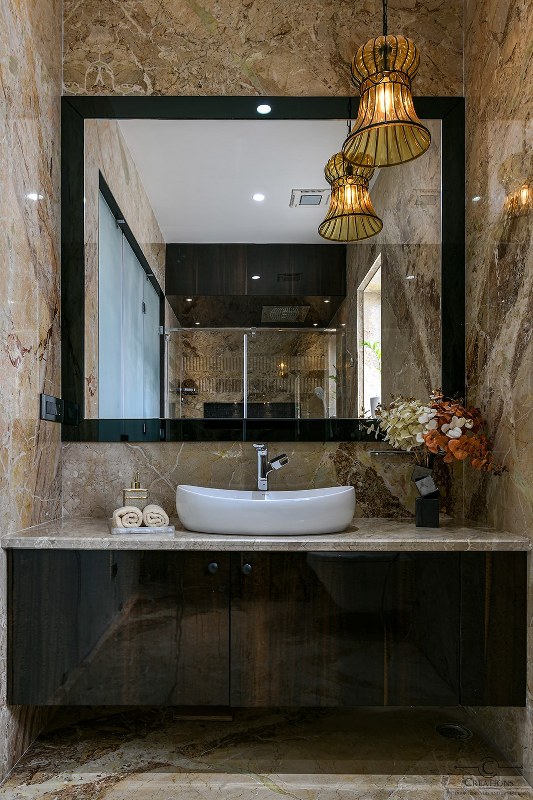 Every nook and corner has been paid heed to. Right from the floor to the ceilings, the linens, everything is handwoven and hand-picked. While delivering this bungalow, Mrs.Sonar has displayed immaculate designing skills at every step of the way & successfully crafted the palace of her client's dreams.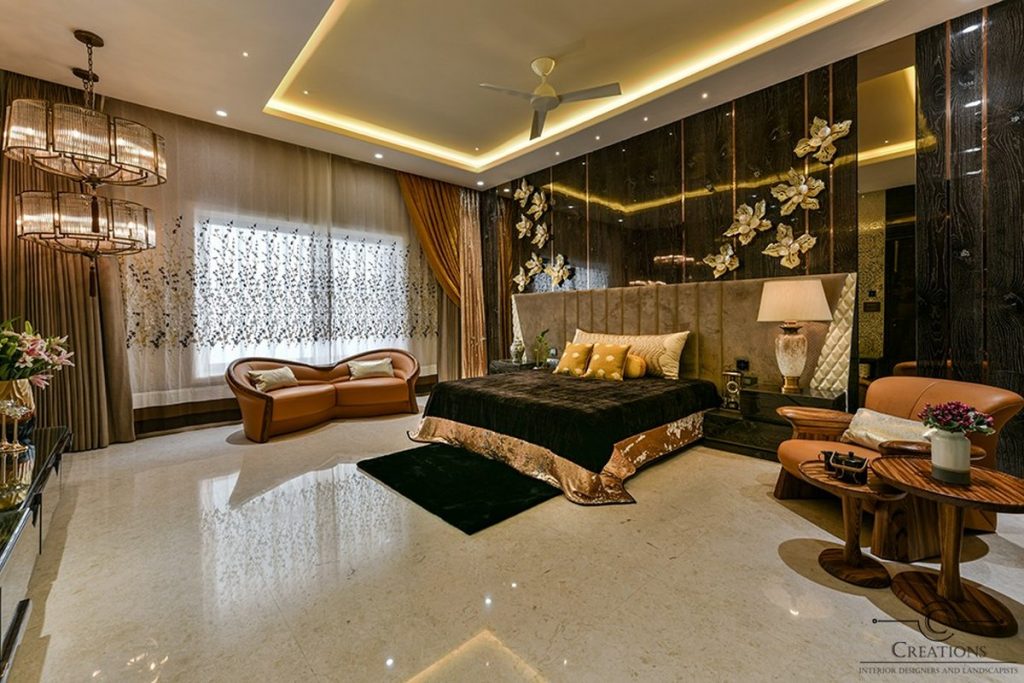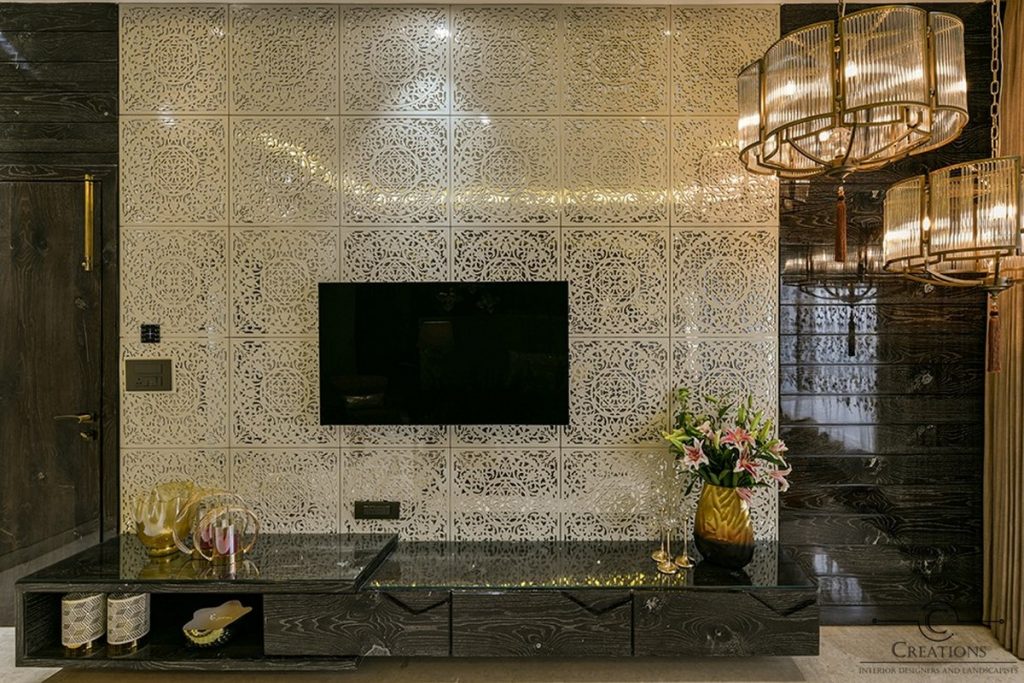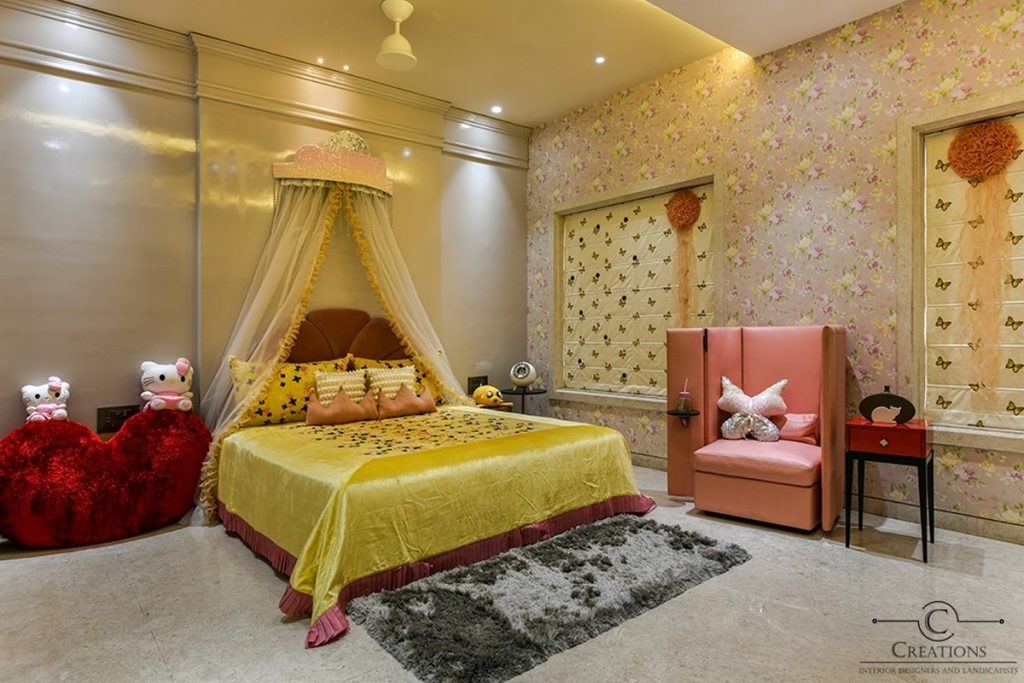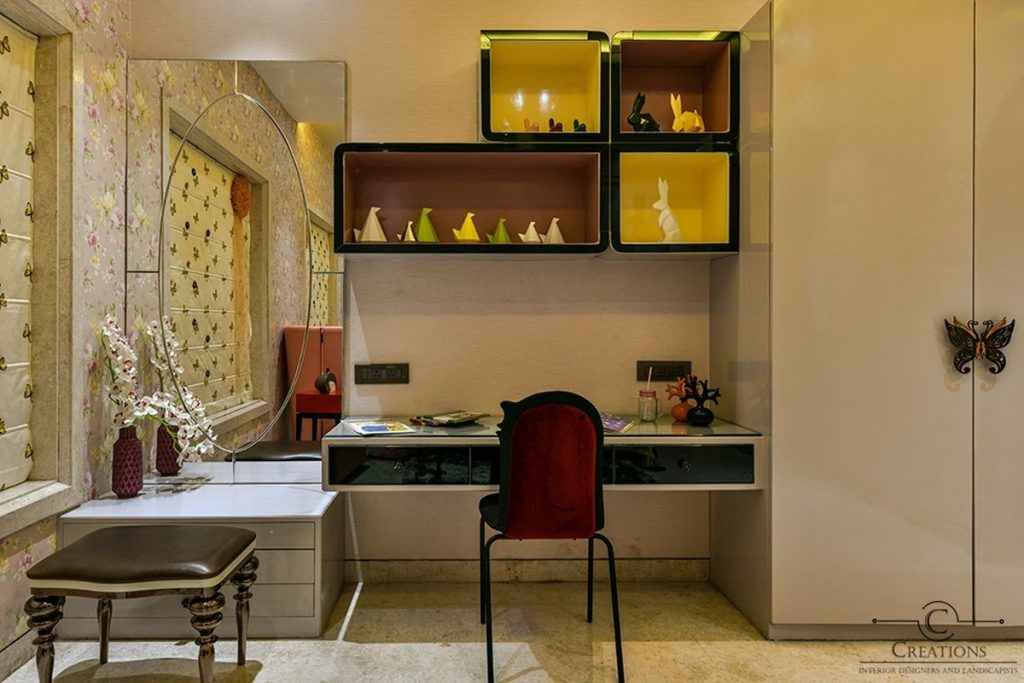 FACT FILE:
Firm: Creations
Project Name: Residential Bungalow
Principal Designer: Shilpi Sonar
Location: Raigarh, Chhattisgarh
Gross Built Area: 10,000 sq ft
Completion : Oct 2019
Style: Moroccan Theme
Photography: Prashant Bhat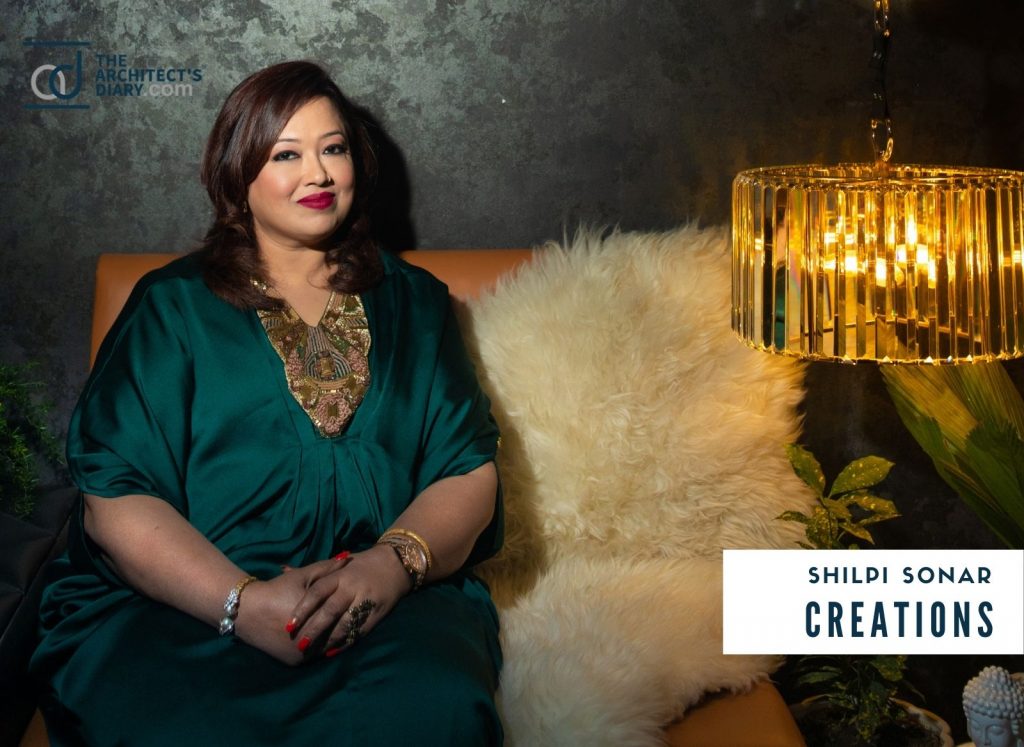 ABOUT FIRM:
CREATIONS is passionate about all facets of design and believes that it's an essential component to deliver a comprehensive and successful project. Emphasis is laid on churning out spaces that are revolutionary, polished to perfection, and genuinely reflecting a client's personality or brand's principles. Its design philosophy revolves around creating palatial interiors while making it easy on the eyes. This principle is reflected in the firm's use of subtle colors with accents of gold and elementary furnishings. From the get-go, the firm is involved in the minutiae, ranging from planning, concept, exterior, and design development. The firm embraces modernity while staying true to its cultural roots, which is prevalent in all the work the team at CREATIONS does, especially in the attention paid to murals and intricate carvings. Keeping all the designs understatedly comfortable, CREATIONS aims to realize the patron's dream project into a blissful reality.
Firm's Website: https://www.creationsonline.org/
Facebook: https://www.facebook.com/creationsbyshilpisonar
Instagram: https://www.instagram.com/creationsbyshilpisonar/