Introducing 'METAMORPHOSE', our high end luxury residential project. This 1250 sq.ft apartment has been drastically transformed from two very old somber flats, a 3BHK of 680 sq.ft & a 2BHK of 570 sq.ft to a brand new high end luxury apartment, modern minimalist house which has only 2 Bedrooms, a study cum library, powder room & a kitchen, where rooms are designed keeping spaciousness a priority and which speaks openness in its planning!
Elegance of Chic Interiors in this Modern Minimalist House | Studio SB
Visit: Studio SB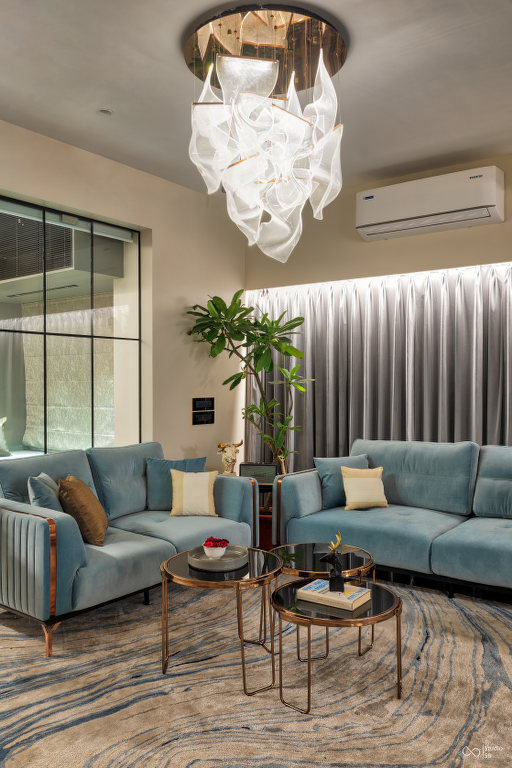 The Buddha statue sits right at the entrance, narrating stories of calmness and tranquility, and setting the 'zen' vibe as one enters the house.

&nbsp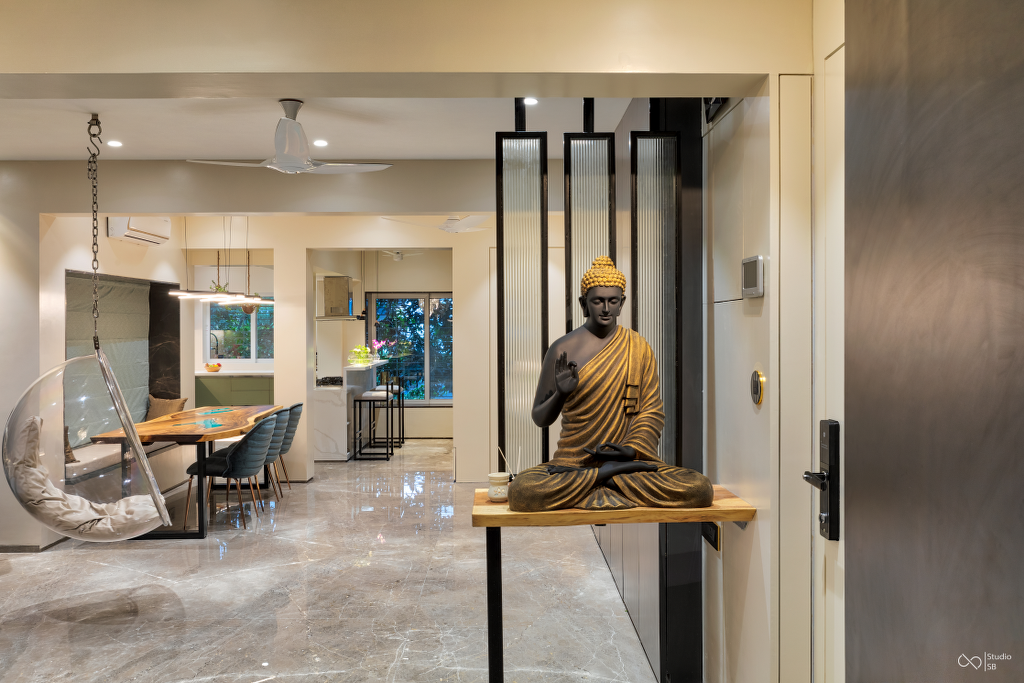 One of the highlights of this house is the resin art dining table complemented with stylish chairs, upholstered to the hues of green, one that matches the sofa and an elegant window seating, perfectly designed to enjoy the breakfast with a view!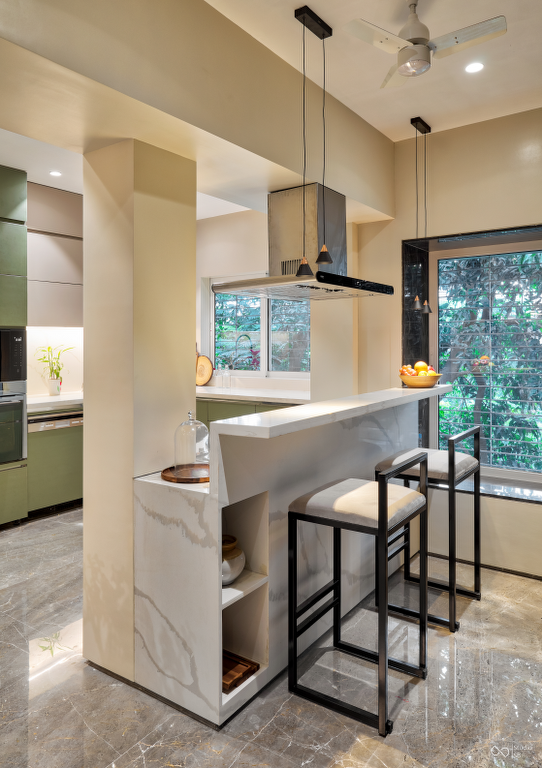 Muted walls, sage green kitchen, self-made resin dining table, unique shade of green sofa, loud textures and a dash of rose gold detailing, all in a cohesive fashion, is what this house is all about.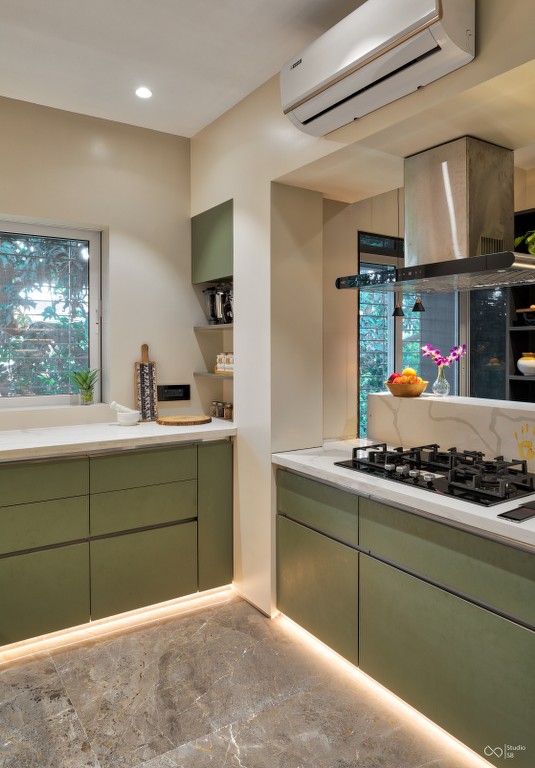 Marble flooring in most of the spaces reigns supreme with its continuity and richness. Every element handpicked and crafted with details in mind, gives this space luxurious and sophisticated vibe. Spacious volume meets timeless magnificence as we merge the living with the dining and the kitchen.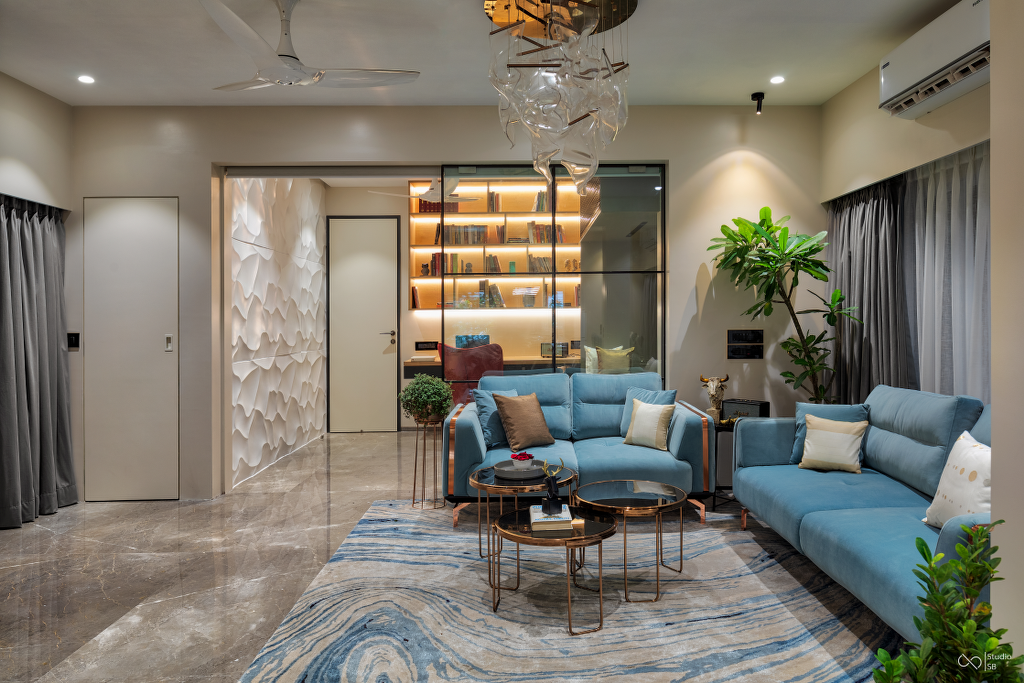 The globe swing, a well thought of element, placed at the heart of the house, creates a cozy informal seating, one that is preferred by all! The living area seamlessly transpires into an ultra-chic adobe with modern lighting, rich and refined detailing, dramatic wall textures and accent features.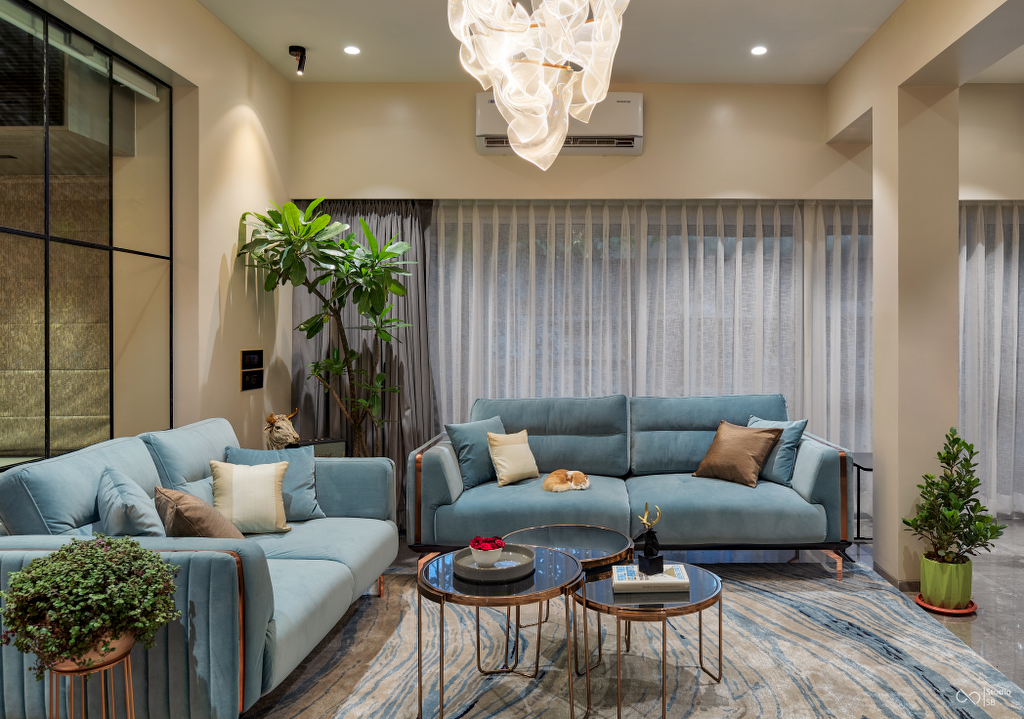 Divided by a glass partition, the study area when not in use, becomes a part of the living adding grandness to the space while boasting off its ostentatious wall!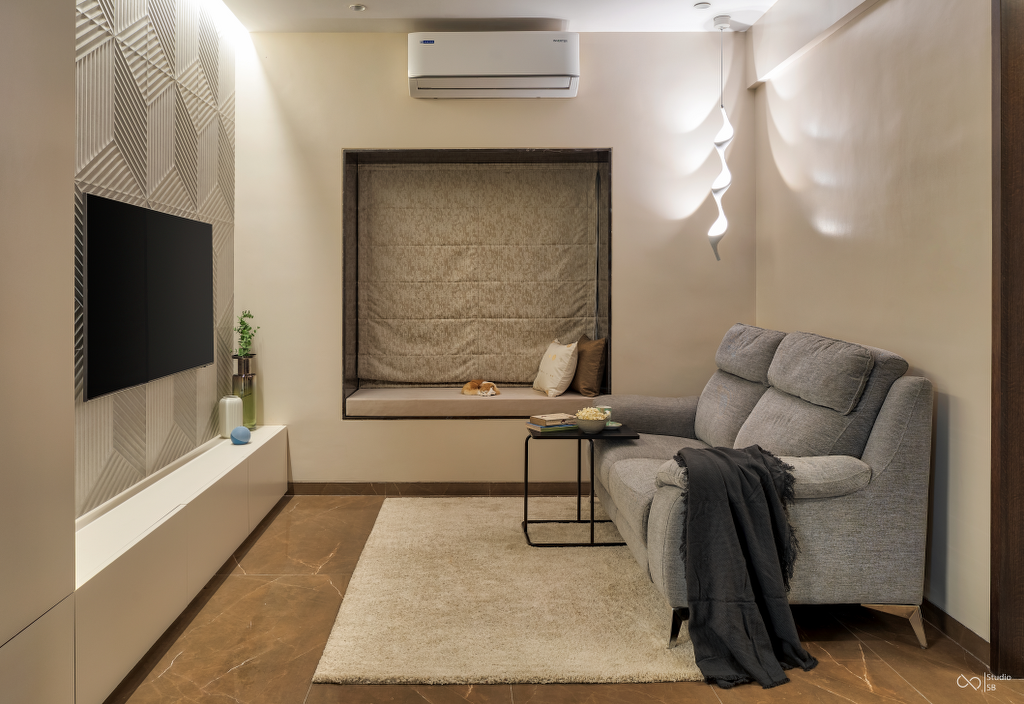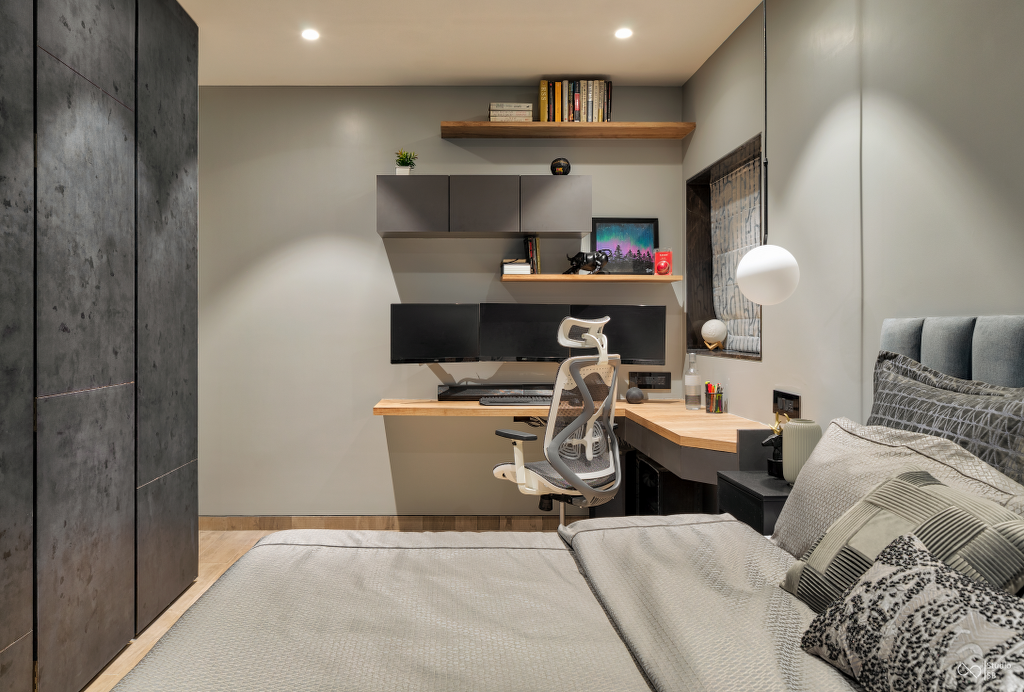 Well, our favorite part you ask? Definitely making the resin art table top ourselves!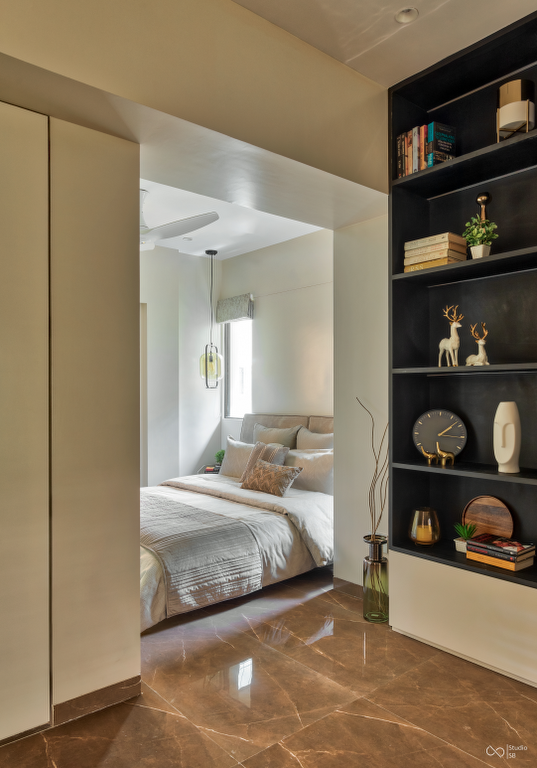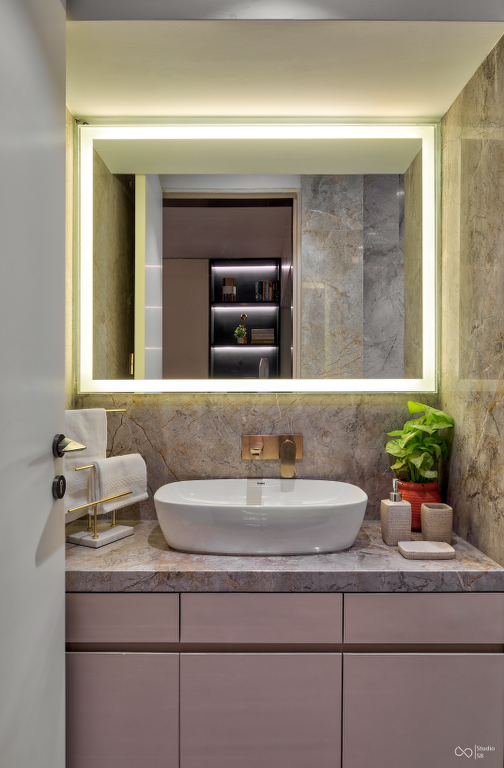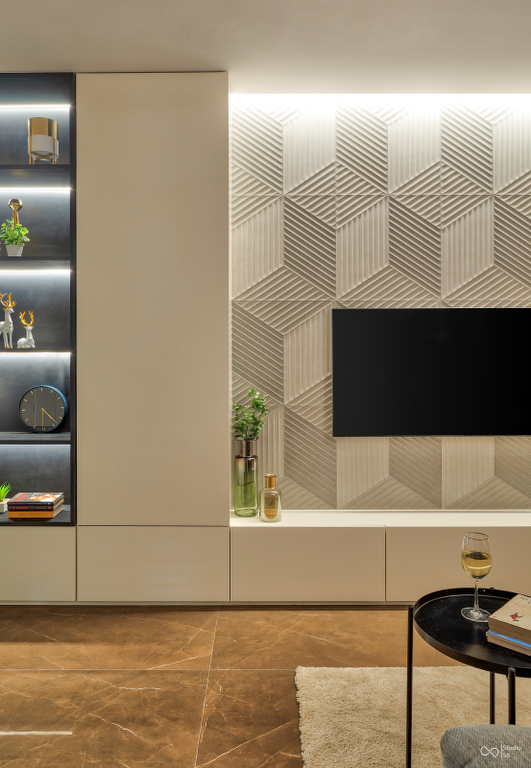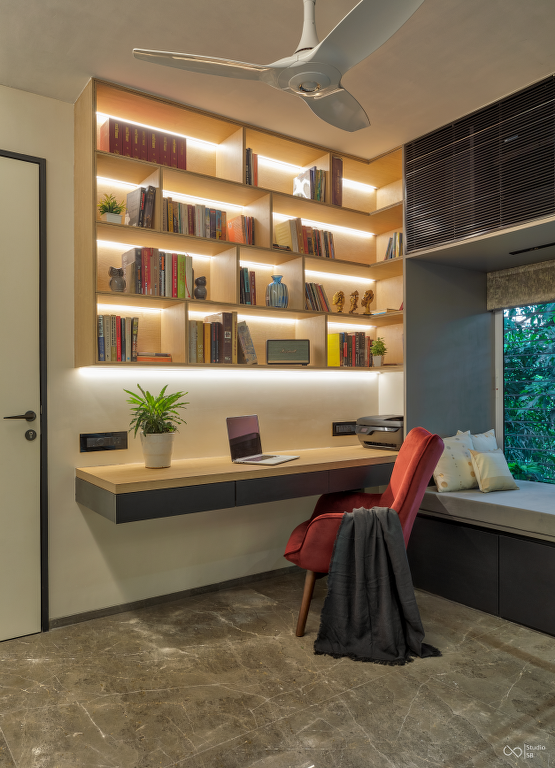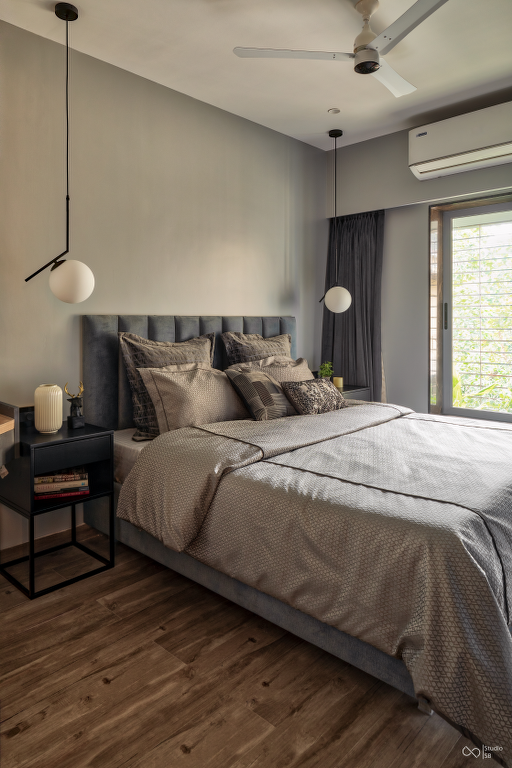 Fact File
Designed By: Studio SB
Typology: Residence Interior Design
Project Name: B7-11
Year: 2021
Duration: 6 Months
Size: 1250 sq.ft.
Location: Mumbai, Maharashtra
Project Cost Appx: 86 Lac
Principal Architect: Saumitra Bhatkhalkar
Photography Credits: Pulkit Sehgal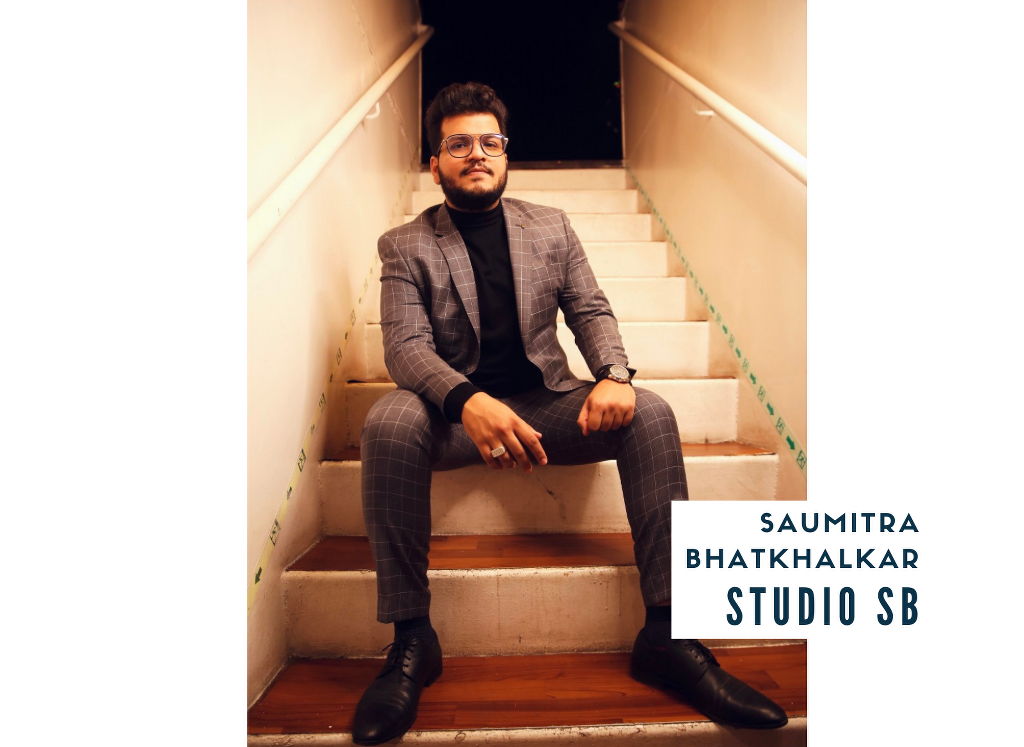 Firm's Website Link: Studio SB
Firm's Facebook Link: Studio SB
Firm's Instagram Link: Studio SB
For Similar Projects >> Le Tranquil : Modern Minimalist House of Tropical Architecture