A Mix Of Contemporary Yet Practical Apartment Design | The Little Studio
A residential area located in Ahmedabad, the apartment is a cozy space with a total area of less than 1000 square feet. Since the client was remotely located in London, it was a challenge to discuss and finalize the designs and to give shape and substance to the dreams and aspirations of the owners without compromising on aesthetics or the functional aspect of their little abode. Their preference was crystal clear; subtle, rich, elegant, and contemporary yet practical designs to fit the aspirations of their home away from home.
Visit: The Little Studio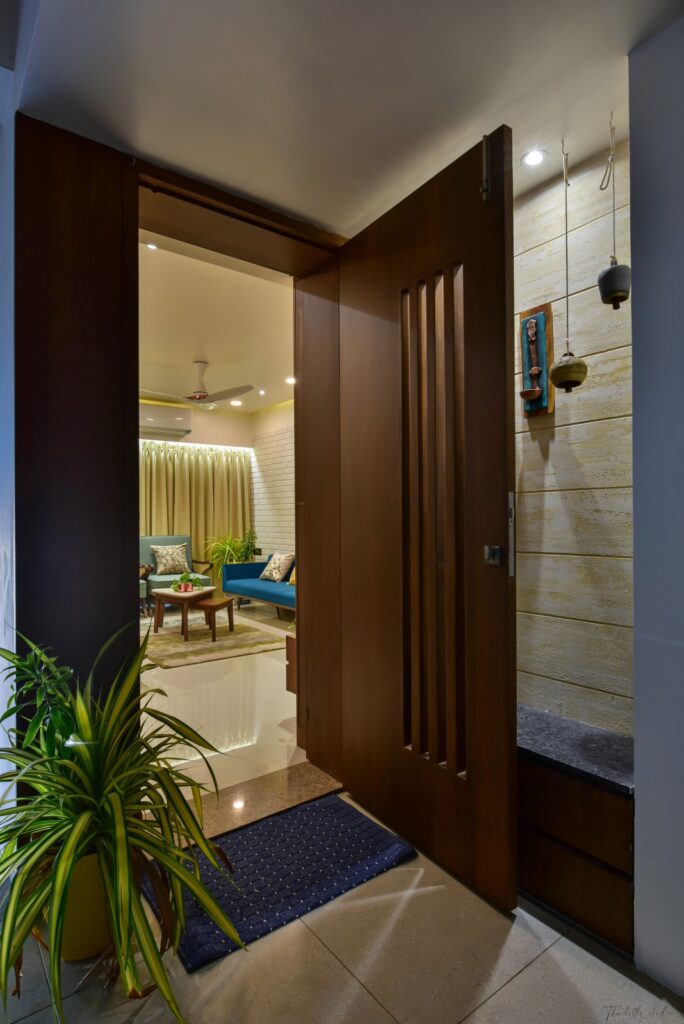 Travertine stone, a stone often celebrated for its stunning variation in pattern and natural colouring, was one of the primary finishes that was used at the entrance of the wall, decorated with beautiful artefacts with a space to light a Diya (a small oil lamp made from clay), as lighting a Diya is said to drive away evil forces according to Hindu religious folklore.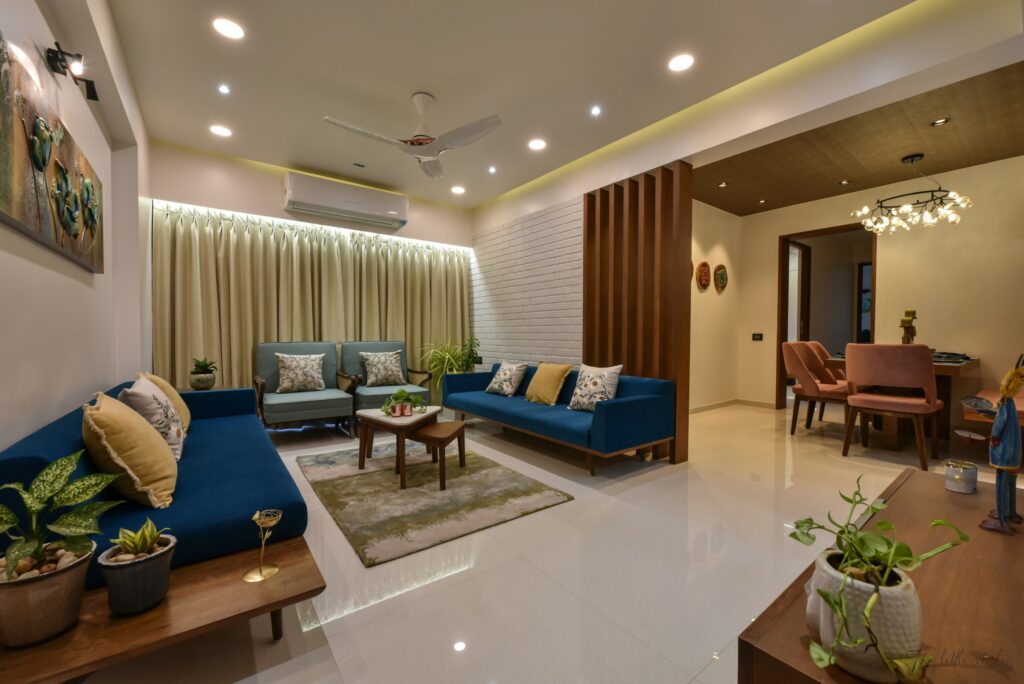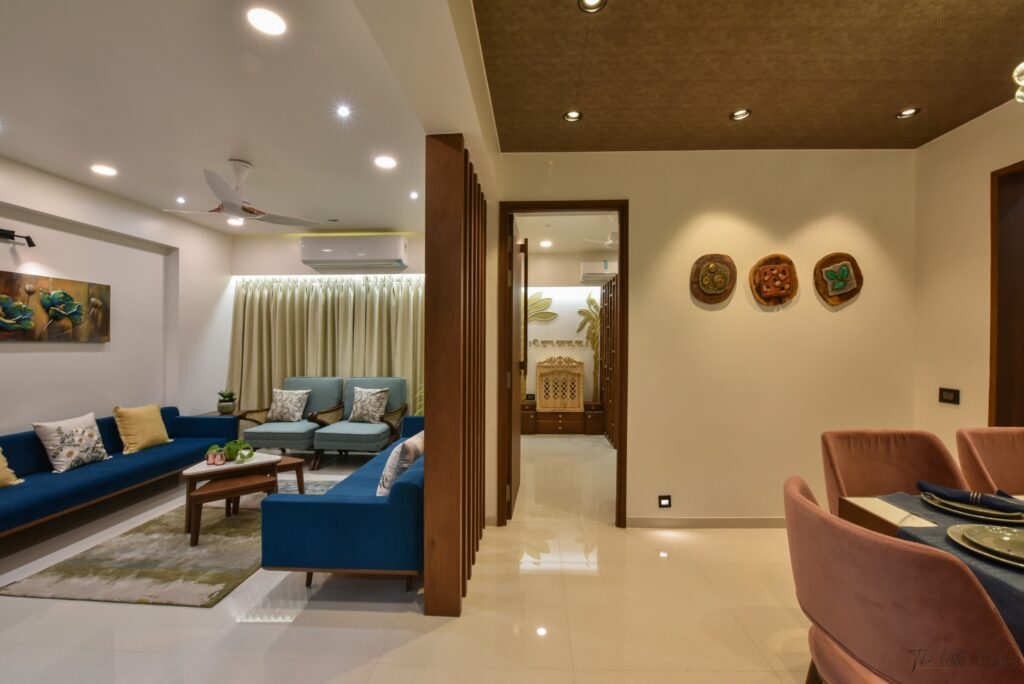 The simplicity and beauty of the colour white in the living room is enhanced by a pop of colours by adding vibrant and pastel blue sofas and accent chairs, making it look more inviting. The rug was ordered from Jaipur that adds balance and a traditional feel to the space. The partition is crafted with wooden slates that divides the living and the dining area allowing free passage of light.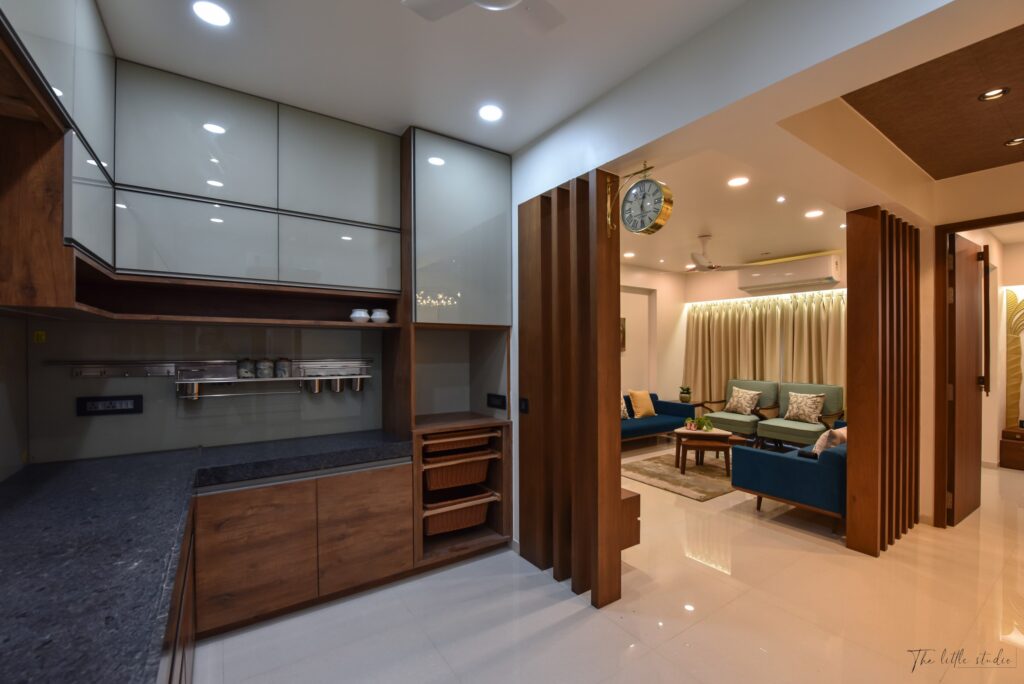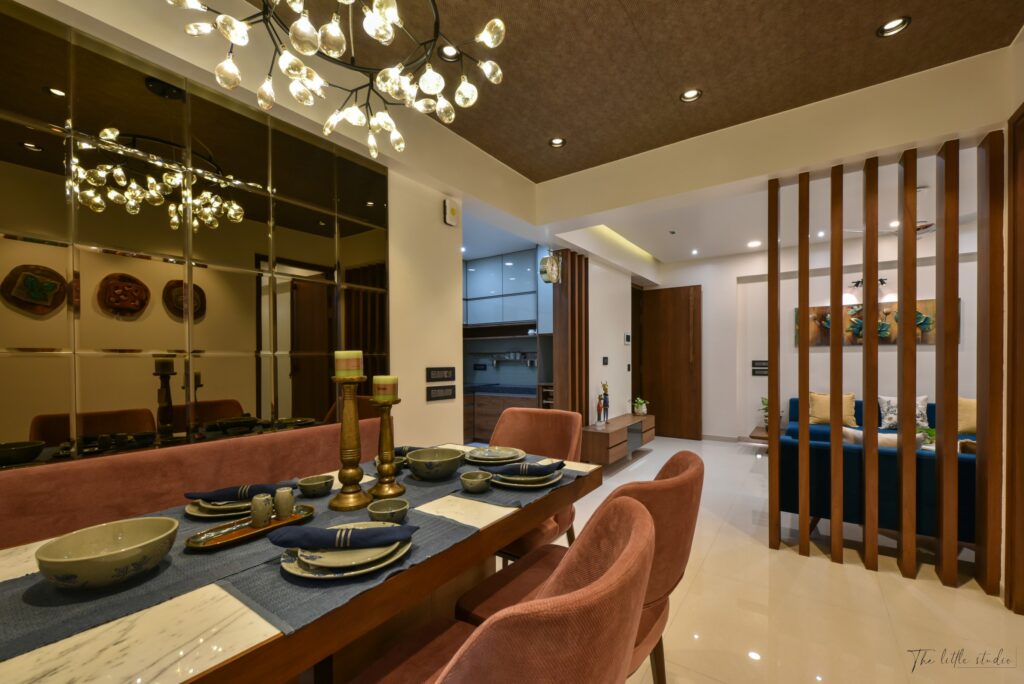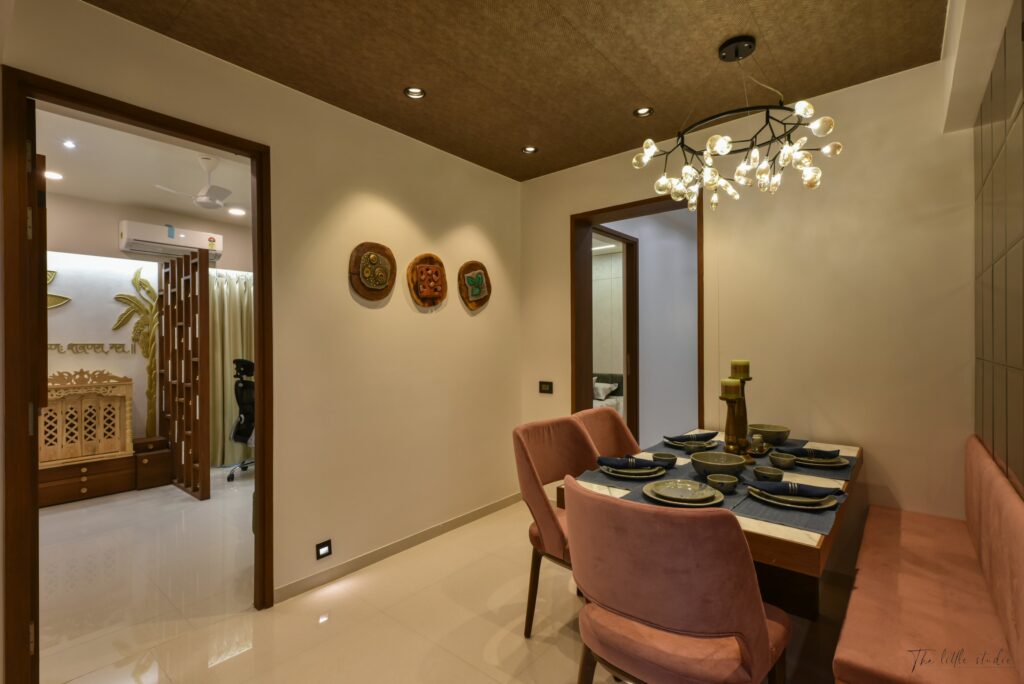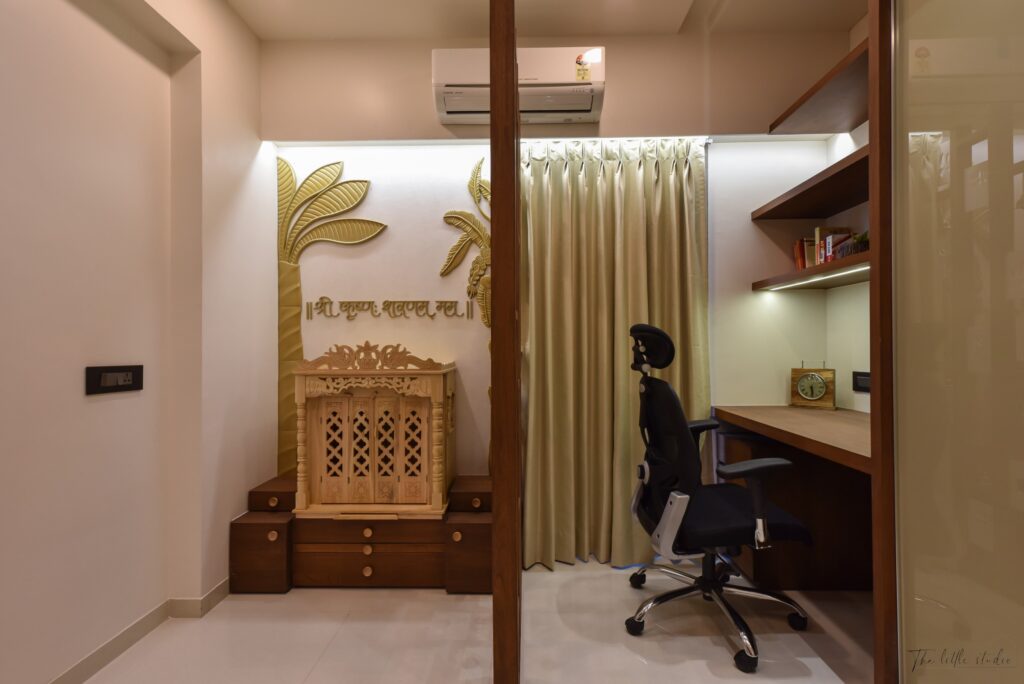 The five-seater dining table is a unique, elegant yet a modern design that utilizes a Satvario table top with wooden legs that are paired beautifully with classic upholstered chairs complimenting the artefacts hung on the opposite side of the wall. The wall adjacent to the dining table is patterned with mirrors giving the space a classy look.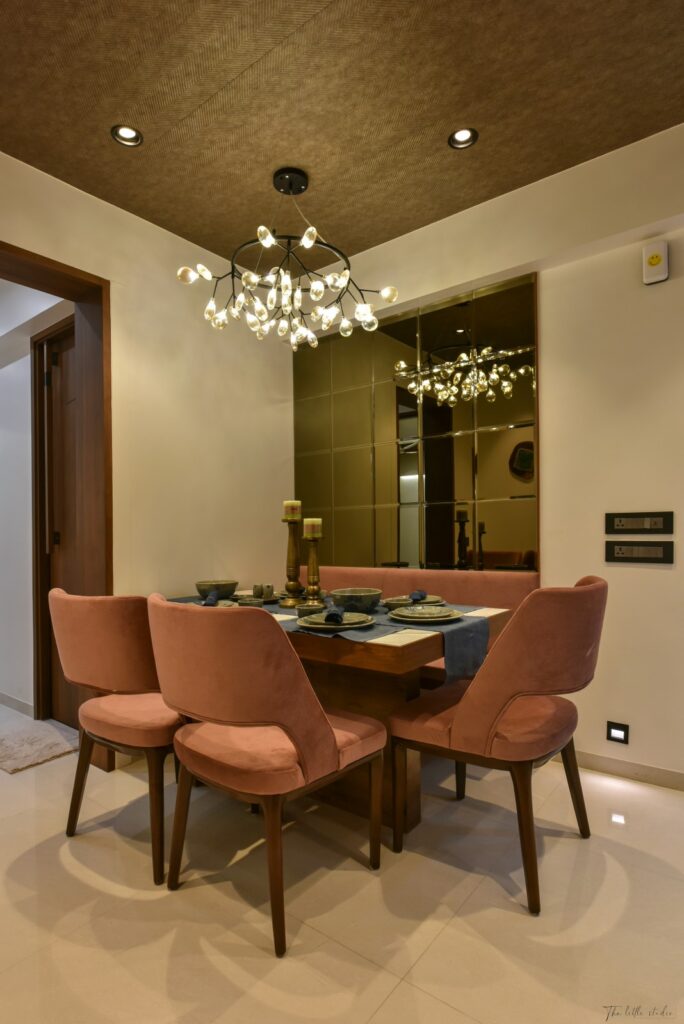 The "Pooja (prayer)" room was separated into three parts, making space for a tiny home temple, study area, and a large storage space. The back of the temple is textured with intricate wood cutwork along with painted murals and bells that hang on either side of the partition. On the other side of the partition, a studying space is built that is cosy and private at the same time.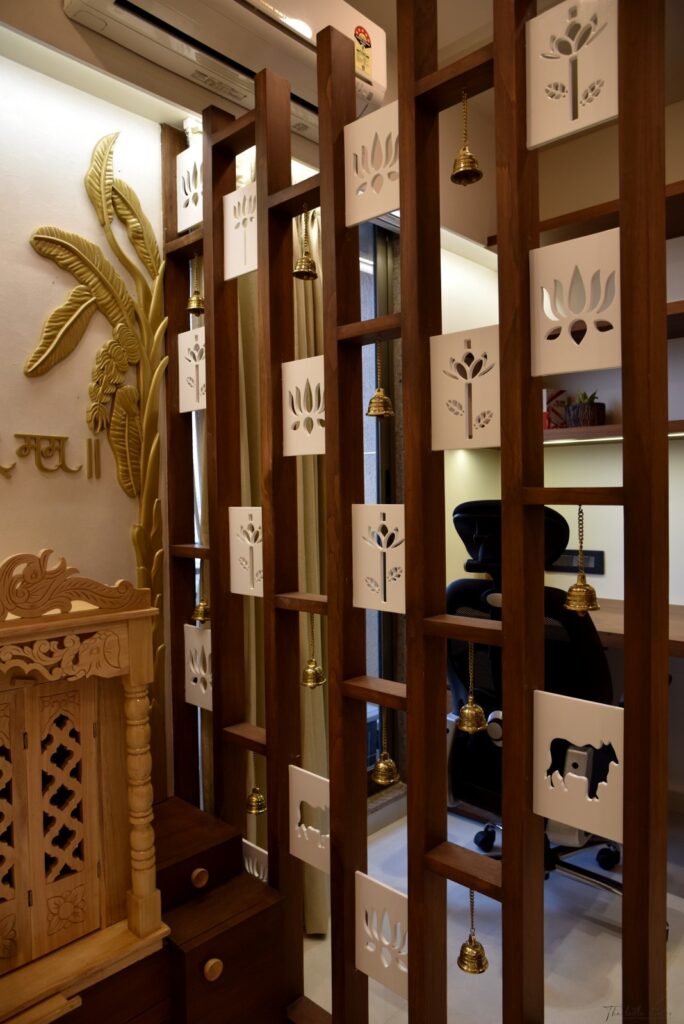 The guest bedroom makes a statement with a grey accent wall created with straight patterns within a grid. The hanging lamp and the handwork carved artefact added a lustre to space. The enclaved headboard added a sense of nuance and novelty to the room.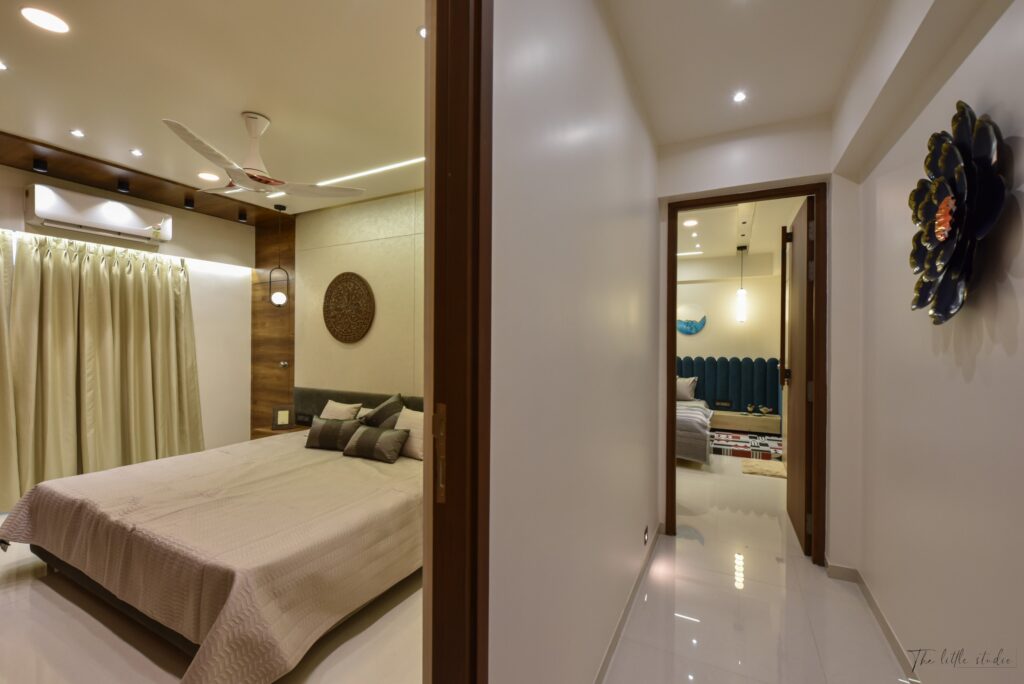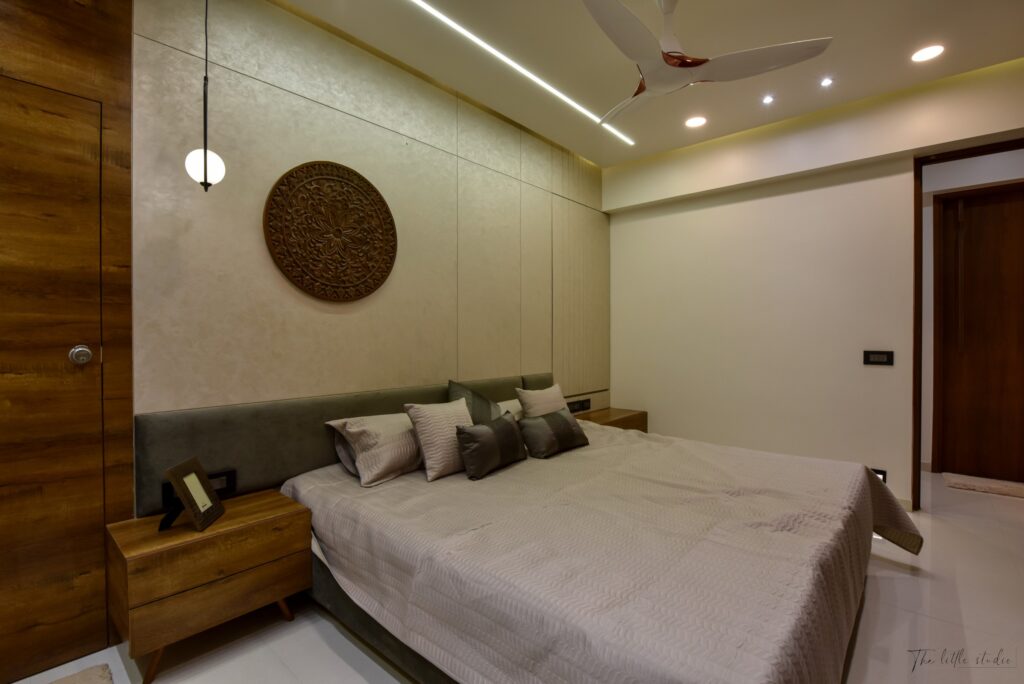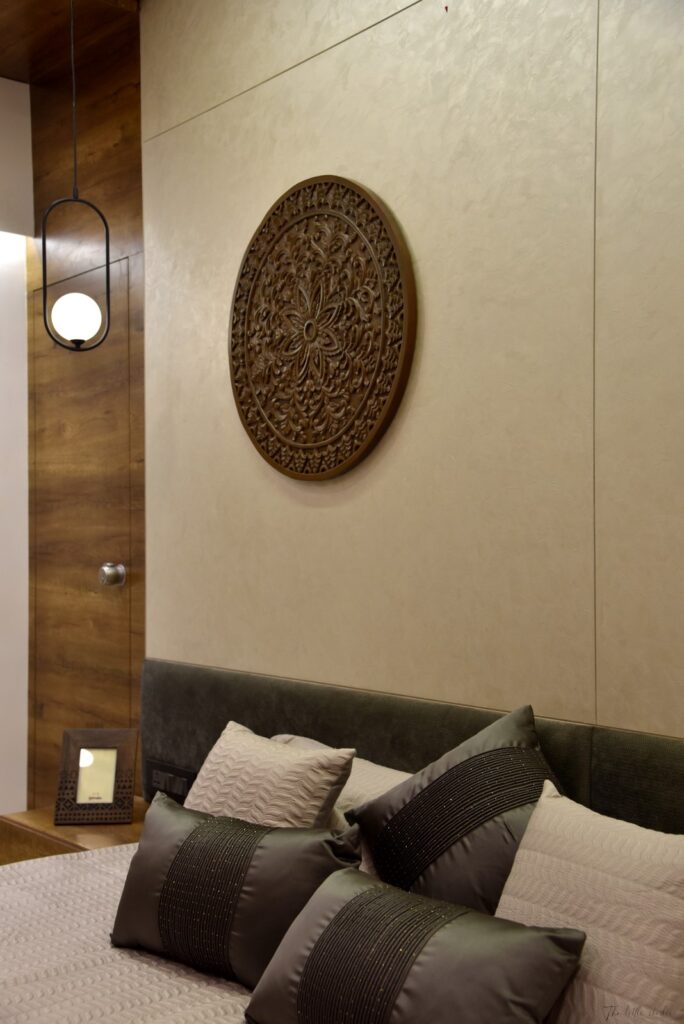 The master bedroom followed the same aesthetic of subtle classic colours of the wall contrasting the splash of cheerful colours of the wall paintings along with the contrasting headboard, granting a unique aesthetic to the room and ensuring a visual flow.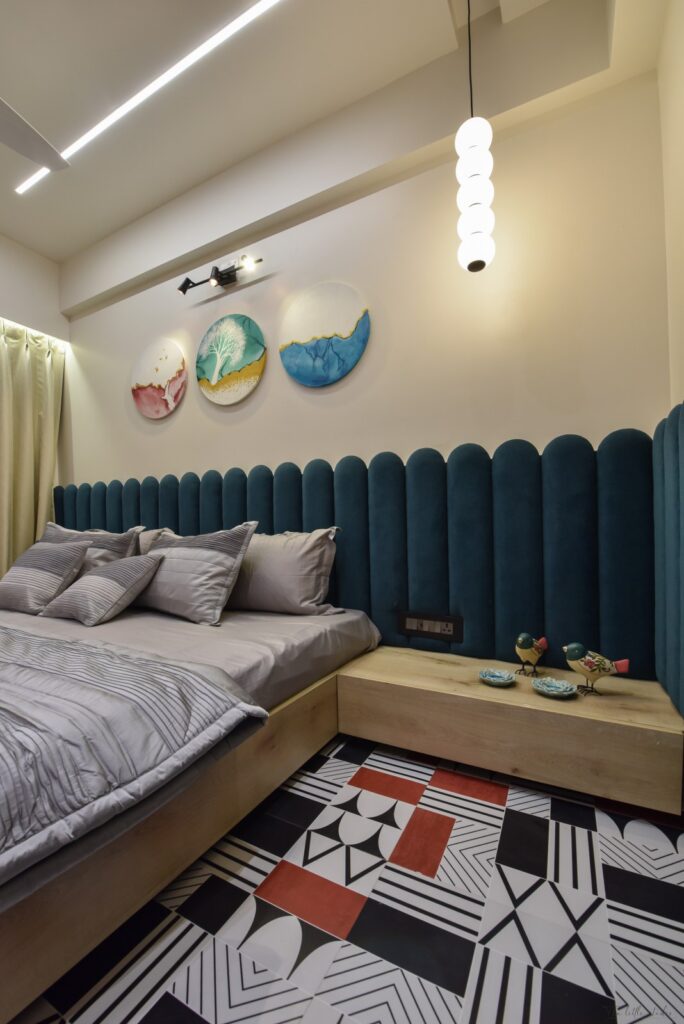 FACT FILE:
Designed by: The Little Studio
Project Type: Residential
Project Name: Gala Eternia
Location: Thaltej , Ahmedabad
Year built: 2020
Size: sq feet: 1000sqft
Principal Architect: Helly Patel, Shivangi Sharma
Photograph courtesy: Darshit Ringwala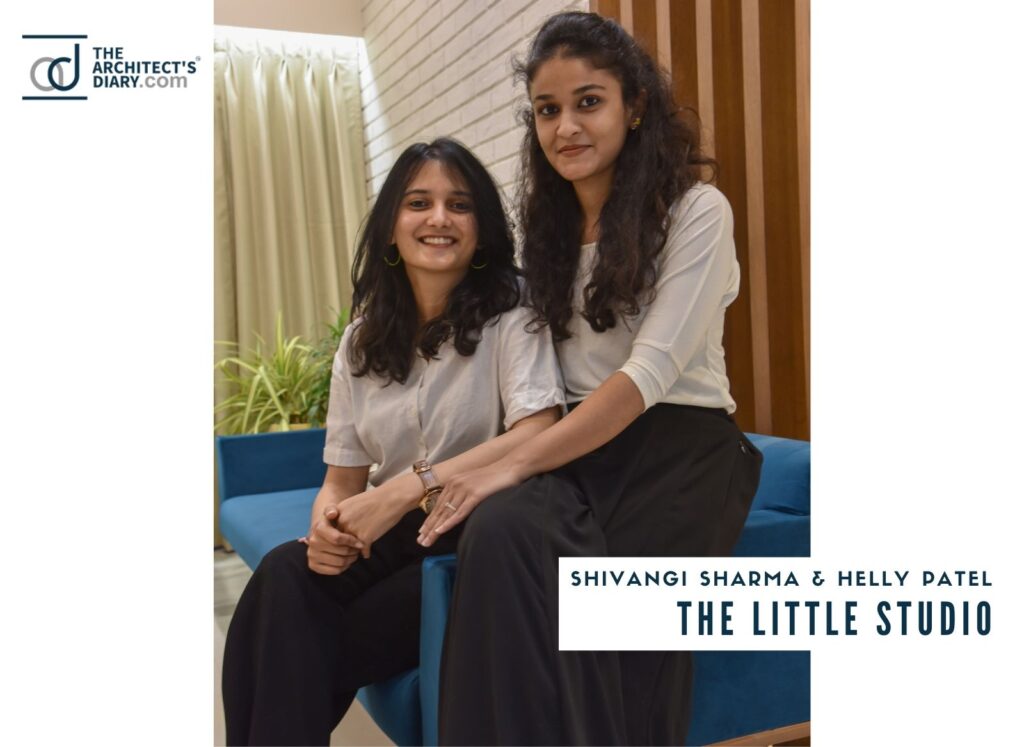 Instagram: https://www.instagram.com/thelittlestudio_/