&nbsp
For anyone, a celebration of life is more important. You need to travel and try to live in different places, at least for a short time to enjoy the new place and admire the nature of the place. Most people think that they are arrested in their homes, or they are bored with the regular routine life activities. Are you one of them? 
Have you ever thought of some outdoor activities? Yes! There are lots of outdoor living areas that you need to enjoy in your lives. Here are some patio ideas for such outdoor living. Go through it and make use of it beneficially.
Importance of decorating the outdoor
It will give an enhanced look and a new feel for the outdoor livings
It is one quality to add more to the memories
It encourages others to execute the same and enjoy living in the outdoor space
Custom Fire Pit: The outdoor fire pit is one of the most important outdoor area ideas that most people will like to enjoy. It is the stylish option as it will help in adding the essence to the look and personalized living option. You can decorate the place and make it suitable for the character and with the best suitable colours, and comfort. It is a great choice for the people who wish to enjoy the best time with their partners or when they need family time. This is also a better choice when you are moving out with your friends and need to have a fun time.
2.Outdoor Shower: Have you ever thought of the outdoor shower? Is there anything that you should use one the bathroom located in your bedroom? Yes! These are other innovative outdoor living ideas that you need to consider when you need to spend time outside the home. This idea will be better when you are along with your partner. Have a huge shower in the garden or at the top of the building. Enjoy nature, along with a lovely time with your partner. Feeling so romantic, right? Yes! Follow the outdoor living ideas and have fun!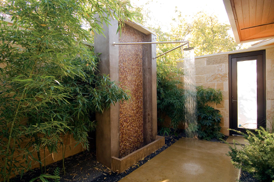 3.Folding Arm Awnings: Folding arm awnings is one of the other best outdoor living spaces ideas that will offer you the best outdoor space and enhance the beauty of the space. When you are installing the right retractable folding arm awnings from the best service provider in Australia, you can make use of them at the time you want and fold it when it is not in use. Thus, it will perfectly match spending time outdoors with dear ones.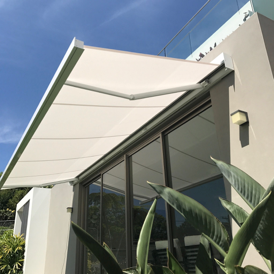 4.Outdoor with Curtains: One of the outdoor living spaces is making your garden a place to live with some curtains surrounded around you. However, you need to choose the most suitable curtains that will be suitable for enhancing the privacy and brightness of your outdoors. With this, you can enjoy living there, find what is happening around you, and enjoy privacy as well. You can also use the folding arm awnings when you are implementing such ideas.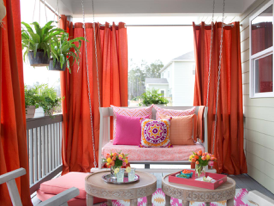 5.Serene White Roof Deck: A contemporary roof deck doubles as you are setting your time in the outdoor room with a wraparound banquette furnished with white pillows and cushions. Here, you can plan a huge cushion area where you can accommodate more people. So, this type of outdoor living space will be suitable for the parties as well. Are you excited about such places now? Try to bring out these outdoor living ideas for your next party.
6.Green & Peaceful Sanctuary: Why don't you try the outdoor area ideas in the forest? Yes! There are several places in between the forest where you need to seek permission from the forest department and try the outdoor area ideas there. However, you should be more careful in such types of risks. You need to follow all the guidelines given by the department to stay in these places. When it comes to fun, this is one important outdoor living idea that you should try at least once in your lifetime.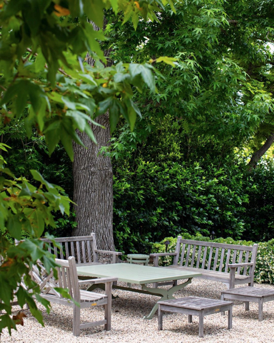 7.Teak Patio Table: Your beautiful lawn is more suitable for this type of patio idea. You just need to have a round table that is covered by the cloth, and it should contain some decorative things on it. Further, you can also have some eatable things on the table. You can also decorate the table with the flower wash pillows on the chair, etc. This will make the time to be more pleasing, and love also will be increased with such great outdoor living ideas.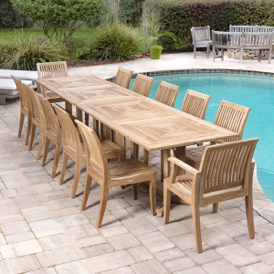 8.Patio Mood Lighting: Remember that your garden area is completely cleaned and it is filled with some furniture and modern lights. Further, it is also personalized with more things to enjoy the best and beautiful outdoor climate. How divine is the feeling? This can be brought into reality as the best patio idea! However, you need to think of it earlier and place the right things and decorate the entire outdoor space. These outdoor living areas will be surprised when a person is entering into your life. Further, the memories on this day will last forever.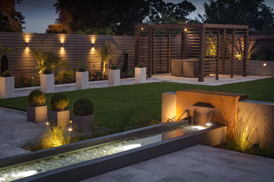 The Bottom Line
Thus, you might have now got some outdoor living ideas that will make you excited and create some lifetime memories. Are you not interested in taking up such a decision and look for the best place to carry out these outdoor living areas? Yes! You need to start doing some research to make the best times in these romantic and exciting places.
Author Bio
Evie Lee is an interior designer consultant at Spaco Outdoor Living. She enjoys writing on topics like home interior, home decor, home renovations, home improvement, etc. And Evie also loves to help her clients to enhance the beauty of their property by giving them valuable pieces of advice. Besides that, in her spare time, she loves to cook tasty food. Follow her on Twitter.