&nbsp
Damaged pipes and leaking water are a destructive combo having enough potential to ruin the shiny finish of your furniture and walls. The severity of this issue can be recognized from the matter that it leads to natural floods at your place. The absence of proper and quick action can cause a significant amount of damage to your property.
Despite thinking for hours about what actions have to be taken, it is suggested that you should immediately begin to take the necessary steps. Reaching out to a professional restoration company like Bedrock Restoration for cleanup and construction often limits the damage to a great extent.
Nevertheless, there are certain steps that you must take on yourself when your home starts facing water damage issues. Keep reading this article to learn more about it.
7 Necessary Steps to Take After Your Home Takes on Water Damage
To obtain an effective solution to the water damage in your home, it is better to follow a step-by-step procedure.
So, here is a brief list of 7 steps that can surely help you in this devastating situation.
Step 1: Reach Out to the Insurance Company
Keep your insurance contract handy as soon as you notice water damage in the house. It may cover the unexpected expenses that you may have to incur on repairing the pipes and cleaning the house.
An adjuster from the insurance company will review the situation and furnish you with the amount you can claim for damages. However, you need to click the pictures of every corner of your house before and at the time of cleanup.
Step 2: Safety is the Primary Concern!
Every disaster brings with it a large number of threats to both life and property. Thus, it becomes essential to take every safety measure to protect yourself and the precious belongings of your home.
First of all, look for protective gear in the house. You need to wear rubber gloves, boots, and protective clothing to get complete protection against electric shock. Moreover, they will also safeguard you against the bacteria present in the water.
Secondly, turn off the power of your entire house. It is of huge importance to avoid the contact of electricity with water, thereby preventing short circuits. In case you can't reach out to the electric switch due to the presence of water, it is advised that you should leave your place immediately.
You can contact an electrician to get this issue solved. And enter the house again only after the house is free from electricity.
Lastly, don't forget to shift your valuables to a dry and safe place. Protect rugs by removing them from the wet floor. It is essential to move furniture pieces, especially wooden items, either out of the house or to a cleaner room. To provide a shield to expensive carpets, you can place tin foil under your feet or home slippers.
There are chances that you may be forced to leave your house in the worst condition. Hence, ensure to lock the main door of the house properly.
Step 3: Search for the Source of Water Damage and Begin the Repairing Work
Getting professionals' help immediately is not always possible, and a delay in action may deteriorate the condition miserably.
But the reason for taking speedy actions in such a situation is that hardware floors are also at high risk due to moisture. Hence, it is suggested to begin the disaster restoration quickly.
Start your work by identifying the source causing the water damage. In most cases, a corroded or broken pipe is responsible for the leakage. You need to click pictures of it so that it can become easier for you to monitor its progress.
However, if you aren't able to detect the source, you can contact the restoration service providers to get a detailed and accurate analysis of the situation.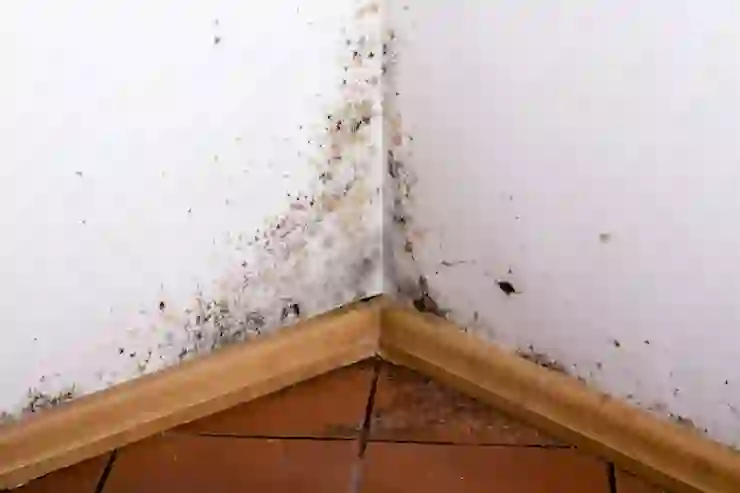 Step 4: Heading Towards the Drying Process
Once the damage is fixed, the next step you need to follow is to dry out your house. You can begin by removing water using plastic buckets. Then, make use of a mop to dry the leftover water present in hard-to-reach places. You can also take the help of a wet-dry vacuum to accomplish this task effectively.
Once it's done, you can focus on removing the excess moisture from your home. For doing so, you can either turn on the AC or dehumidifiers to dry the damp regions of your place.
Places like wet carpets, floors, and walls are perfect for the growth of mold. Even mold can commence growing within 24 hours and may spread to a larger region if timely action is not taken.
But the use of dehumidifiers can reduce this pace. Nevertheless, it is advisable to take the professionals' help to get better control over this issue.
Mold remediation by experts involves the removal of mold and calculating the damages caused by it.
Mold can also act as a threat to the health of your family members. So, make sure to use mildew remover in your entire house, especially the kitchen and bedroom.
Step 6: Restoration and Repair Decision
After you are done with the complete drying and mold removal processes, it is essential to move toward restoration work.
Repairing is a process that may take several days. So, there is always a possibility that this step can demand the replacement of the flooring with laminate floor and the construction and painting of walls.
However, avoid doing all this on your own, and contact a disaster restoration company to handle it.
For electronic appliances, you can contact the manufacturer's customer care to understand whether the replacement is needed or not.
Step 7: Start Living in Your Dry and Clean Home Again
When you are done with all the steps mentioned above, including the insurance claim and professional services help, you can move to your dry and clean house again.
However, you may have to consult the insurance company before moving back to your house because they usually re-examine the home condition before releasing the claim amount. Often insurers want to inspect the affected place before and after the disaster to get a clearer picture of the situation.
Conclusion
Dealing with water damage in your home is a challenging task, and it requires faster actions and professional guidance to restrict the damages to a bearable limit. So, instead of panicking at that time, it is better to follow the listed steps carefully to eliminate the potential dangers to your house and the health of your family members.