&nbsp
You've been through the home-buying process already — you know what that's like. But now, you're ready for the next challenge: designing your dream home from scratch.
Oof, intimidating, right? But still exciting, right? Feeling all these feelings can make the process seem overwhelming. But it doesn't have to be. Not when you keep in mind our 5 tips for designing that dream house of yours.
Keep reading for expert advice on making that dream come true.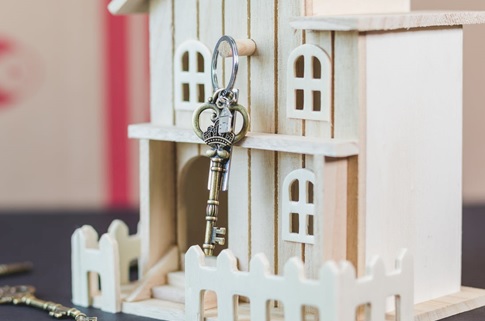 1. Develop a Plan
Your dream house is currently tucked away inside your head. So it's time to put pen to paper and bring that dream to life.
The process of building and designing is an overwhelming task. To make sure things go smoothly, you'll need professional Chicago home builders. Experts like them can provide industry insight and ensure nothing has been excluded or forgotten in your excitement.
Formulating a design plan for interior and exterior elements helps you better understand the space before you build.
2. Take it Room-by-Room
Narrowing your planning down to each room can really lighten the stress load. It'll also allow you to examine details closely and design each room for its specific requirements (and your ideal life).
Design the rooms based on the time spent and the number of people using the space. For example: if your family enjoys hosting guests, consider an open-concept kitchen attached to a family room. This would help create a spacious and comfortable environment for your family and everyone you're entertaining.
3. Have A Budget in Mind
Designing your dream house can deplete your wallet if you're not careful. It is crucial to make sure that you are monitoring costs throughout the process. Creating a home from scratch takes time, and prices will fluctuate as time goes on.
Prices relating to real estates fees (if any), taxes, housing fees are only a few. You'll also have to consider interior aspects, like furniture, appliances, etc.
Knowing market trends will help you budget accordingly. Moreover, if you hire an expert, they tend to be very upfront and give you an exact figure that can be expected.
4. Provide Visual References to Your Design Team
There's no shame in a mood board. In fact, it's super helpful to designers and builders alike. Having visual references will give them a solid picture of what you expect. Visual cues help prevent miscommunication, saving both parties the cost and time of redoing any aspects.
Images can include large aspects, like a paint swatch for the exterior color. But you can narrow it down to more minor details, too! Provide photos of specific crown molding styles, window shapes, or even furniture you plan on using.
5. Tweaking the Original Plan
Remember to keep an open mind! As much as we would love to stick to the original plan, remember that it is not always possible.
Due to budgetary requirements or space issues, you may have to re-adjust or even scrap a few non-essential items off your list. While it might be disappointing not to get everything you have planned, you can add all the things you want at a later date. Ideally, you would like to make sure the house is livable, even if it means not getting your accent sofa just yet.
Conclusion
There's no doubt — building and designing a house is a tiring and expensive project. To keep you on track throughout the process, remember our 5 tips. If you plan, budget, and remember to breathe, you've got this.
Trust us; the journey is so worth the end results.