If you're looking out for a new roof for your home renovation or repair, the first decision you need to make is whether you'll use asphalt shingles or go for a metal roof. While many homeowners are using asphalt shingles for their roofs, metal roofs are also becoming a trend nowadays for a few reasons.
One, metal roofs are known to last longer than asphalt shingles. They can last for an estimate of 40 to 60 years, depending on the maintenance and material used. Meanwhile, the longevity of asphalt roofs is only around 15 to 20 years. Perhaps the greater consideration that homeowners are thinking of is whether they are willing to pay a higher amount to have metal roofs installed.
Since some homeowners want to enjoy the benefits of having a metal roof while cutting off some costs, they tend to resort to some risky decisions like hiring a general roofer, or worse, installing the metal roof by themselves. Resorting to any of these actions can put you at risk of having an improperly installed metal roof and compromise the life of your new roof.
When metal roofs are not installed properly in the first place, they may not last longer than you expected, plus you get to spend extra costs for repairs or even replacements. Thus, it's vital that you must hire a professional metal roofing contractor to specifically do that job for you. Here are five reasons why this is a necessity for your home and your roof's quality.

&nbsp
1. Installation of Metal Roofing Requires Special Techniques
The installation of the metal roof is different from installing roof shingles. That's because most parts of a metal roof aren't the same as the other roofing materials. That means, if you hire general roofers to install a metal roof for you, they may not be familiar with some technical terms with your roofing system, making it impossible for them to do the job correctly. 
There are specific skills and techniques that are needed to install your metal roof successfully. Certain types of tools and equipment must also be used that are entirely different from the tools used for other roofing materials. Thus, it's crucial that you specifically hire metal roofing contractors for this job, as they're the only ones who can properly do so. Incorrect handling of your metal roof will only compromise your roof quality and will not likely last long. Only professional metal roofing contractors have the necessary expertise for your roofing needs.
2. Secures the Longevity and Quality of Your New Metal Roof
Regardless of which roofing material you choose, they're not cheap. Although some materials are less costly than others but overall, a new roof is a huge investment. Thus, it's best to make sure that your new roof investment will be worth its cost and last for as long as possible.
Metal roofs are distinguished to last for 50 to 70 years. However, the installation process of your metal roof can also impact how long it'll last. Even if metal roofs are known to last long, this can be compromised if they're not installed properly, in which case, you wouldn't get your money's worth and in the long run, will cost you much more. Therefore, it's always best to hire the right professionals, such as Perfect Steel Solutions, to do the job. If you think about it, professional metal roof installers are more of an investment rather than an unnecessary expense.
3. Ensure Safety
If you try to DIY your new metal roof, not only will it compromise your roof's quality but also your safety. As mentioned earlier, installing a metal roof requires specific techniques and tools. Using unmatched or improper tools could put you at risk of injuries. Not to mention that roof installations are always done at a highly elevated area which could also put you at risk of falling.
Ensuring safety is perhaps the most fundamental reason why you need to hire a professional metal roofing contractor. If you assign the job to them, it doesn't mean you are putting the risk on them. It's because that's the nature of their job, and they've gone through a series of studies, practicums, and training to handle such complicated projects and tools. They were also trained on what to do in case of a falling situation. Overall, they're upskilled to take on anything regarding your metal roofing system.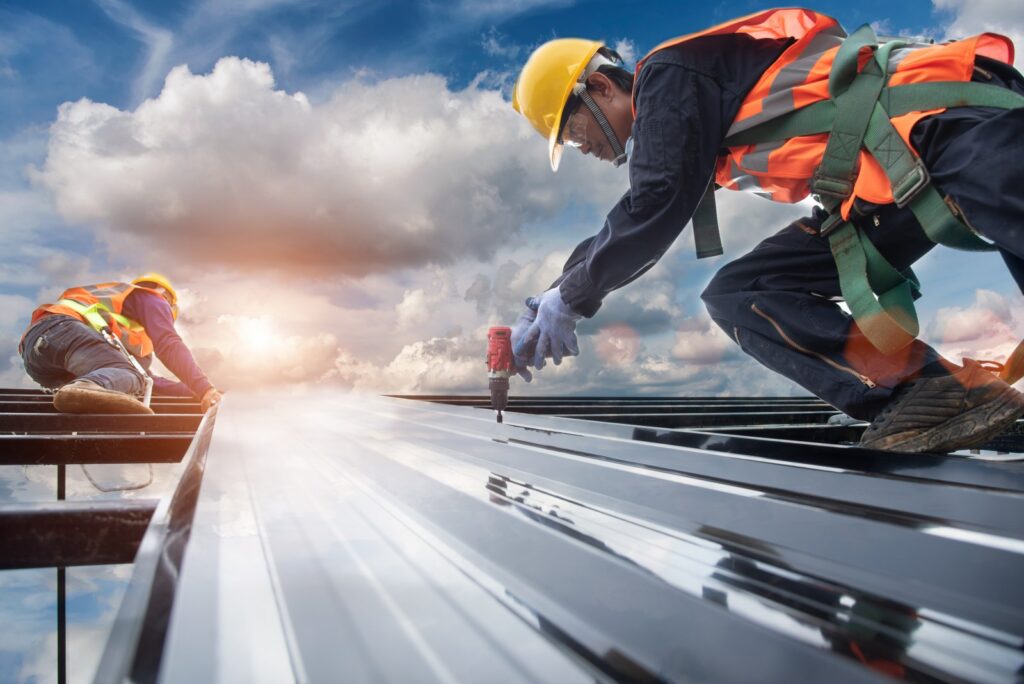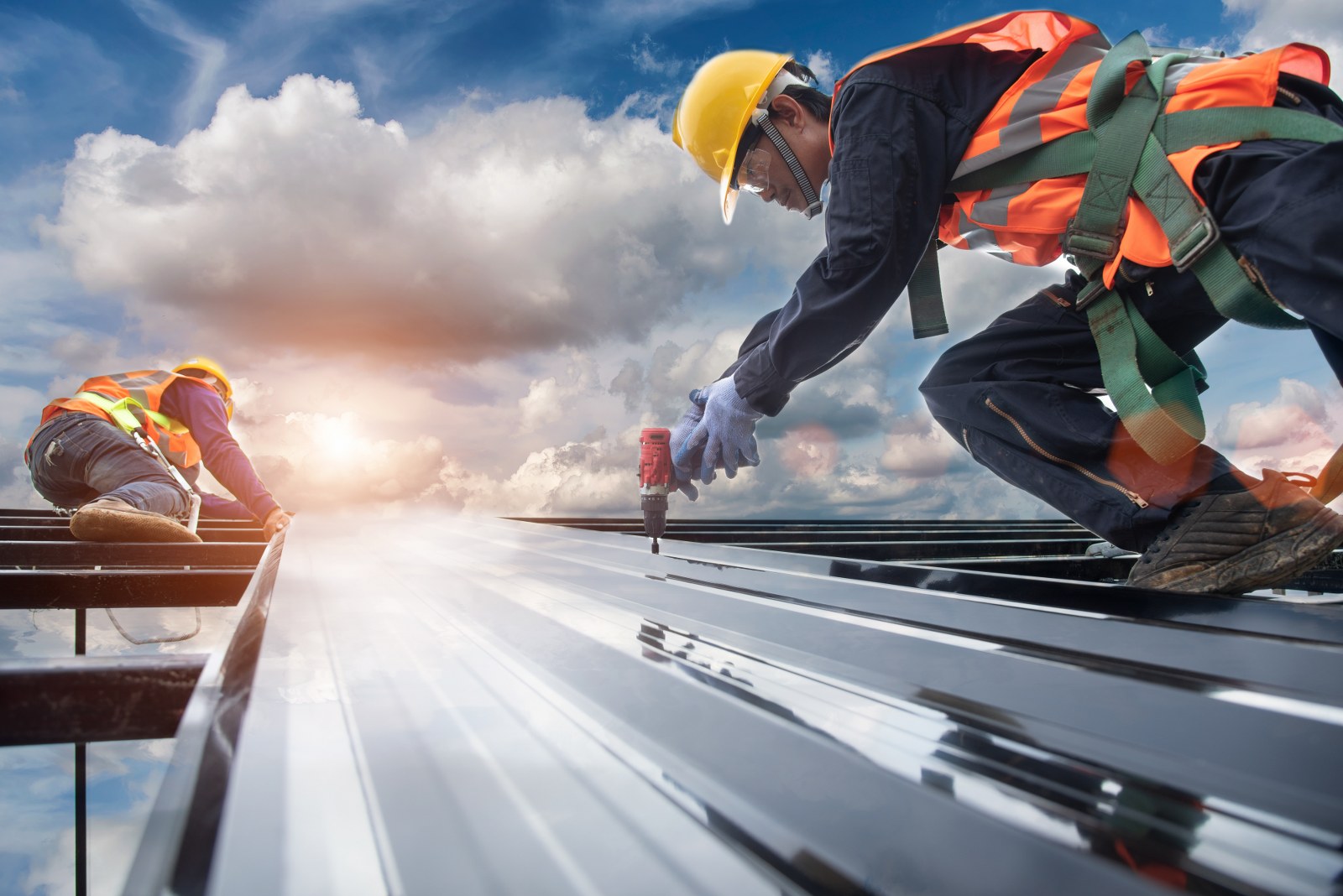 4. Avoid Any Collateral Damage
It's been pinpointed that installing your metal roof on your own can put the quality of your roof at risk. Thus, you may resort to hiring a general roofer. Despite these people having general knowledge about roofs, they're still not guaranteed to install your metal roof properly. A roofer who isn't an expert in handling your metal roofing system will only do you collateral damage in the near future. This may cause you to have roofing problems like water damage, a leaky roof, and more. There are numerous dangerous possibilities that no homeowners would want to go through with their roof. Thus, it's best to get yourself a professional and licensed metal roofer not only because they're skilled, but they also offer insurance or warranty in case some tasks weren't done correctly. You can assure that they'll do the necessary repairs again without costing you another dime.
5. They Can Install Metal Roofing Faster
Since professional metal roofing contractors are good at what they do and have done it countless times to other houses, you can guarantee that they can also do the job way faster than any DIY enthusiast. They have the proper tools and expertise to do the job with precision and without any delay. Plus, they won't also compromise your roof's quality even when done at a faster time. After all, one of the main intentions of professional metal roofers is to do the job properly and on time. That way, homeowners won't have to endure long days under an unfinished roof.
The Bottom Line
These are the main reasons why hiring a professional metal roofing contractor is very important. They're not only there to ensure that your metal roof is installed correctly, but they also work on making sure your roof will last for as long as possible. Thus, hiring professional metal roofers is an investment and not an expense. The better your metal roof is installed, the less likely you'll experience any roofing problems and spend repairs for your roof in the future.