Lighting has always been a very crucial feature while designing the interiors of any kind of space. From illuminating an office space according to a working environment to adjusting the bedroom lights as per comfort, lights can thoroughly transform the aesthetics and feel of a place. The artificial range of lighting adds layers to room décor and thus it is a vital element in the conception of architectural spaces. We have traveled a long way from the ordinary light bulbs to Hi-tech lighting systems. Mostly, designers take into consideration the artificial lightings only after the architectural layouts are fixed to avoid any technical issues, without knowing the fact that a well-designed lighting concept at the prior stage can upgrade the aesthetical quality of the design as well as solve the practical discrepancy at the later stages. These days customers get a huge range of such lights which enables them to convert their drab interiors into attractive ones.
Every sort of artificial light sets its kind of ambiance as stated in the client's requirement. Warm lights lead to a warm and cozy setting. On the other hand, cold lights activate spiritual and physical activity. Therefore, it can be easily deduced that the lighting requirements of every space vary. Also, lightings are used to highlight certain dominant features in a building, specify zones and alter the perseverance for space. Specific strategies are used to plan the system. On the other hand, interior lightings run on a whole new set of fundamentals.
There are five vital typologies of interior lightings: general, ambient, mood, task and accent. Each type can create varied ambiances as per the requirement. Here, the quality and intensity of the light are very essential considerations for conceiving a balmy environment. Any specific group of light is responsible for an impressive particular style of the lighting scheme.
1 General Lighting: This an elemental layer of any lighting system, giving a uniform illumination in the entire room on a functional basis. It is usually direct and can be controlled by a dimmer switch in the day time as per the required brightness. Acentric pendant light like a chandelier is the most common source of general lighting. A very artistic installation creates a style statement in itself.
2 Ambient Lighting: This is the next layer of light accompanying the general light and is primarily functional to light the room. The direction of light is the main difference between the two. This is indirect and therefore has a softer glare. Ambient light creates a drama for entertainment. For instance, think of eyeball spotlights or wall scones. It can alter the appearance or size of the space.
3 Task Lighting: Such light is utilized for a dedicated task specifically like reading lamps or pendant light over the cooking platform. Thus, they possess a stronger wattage and is combined with balanced ambient light. Mirror light in bathrooms, downlight over worktops, foot flow path lights or riser lights on stairs guides the user and makes it easier for them to perform the activity.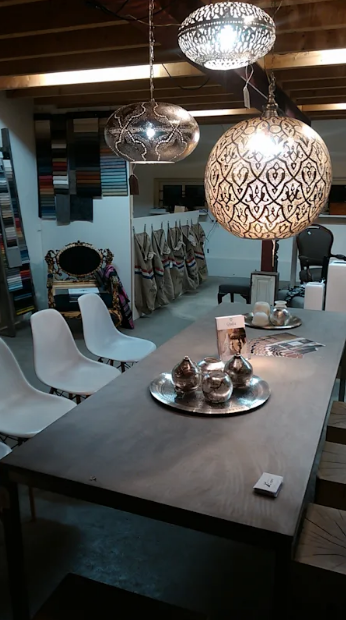 4 Mood Lighting: It is important for setting a theme or lingo of the room decor. It makes a welcoming atmosphere by making pools of light. It is equally concerned with style and functionality. The most popular ones include indoor LED strip lights, table lamps, floor lamps in Moroccan or any other oriental genre.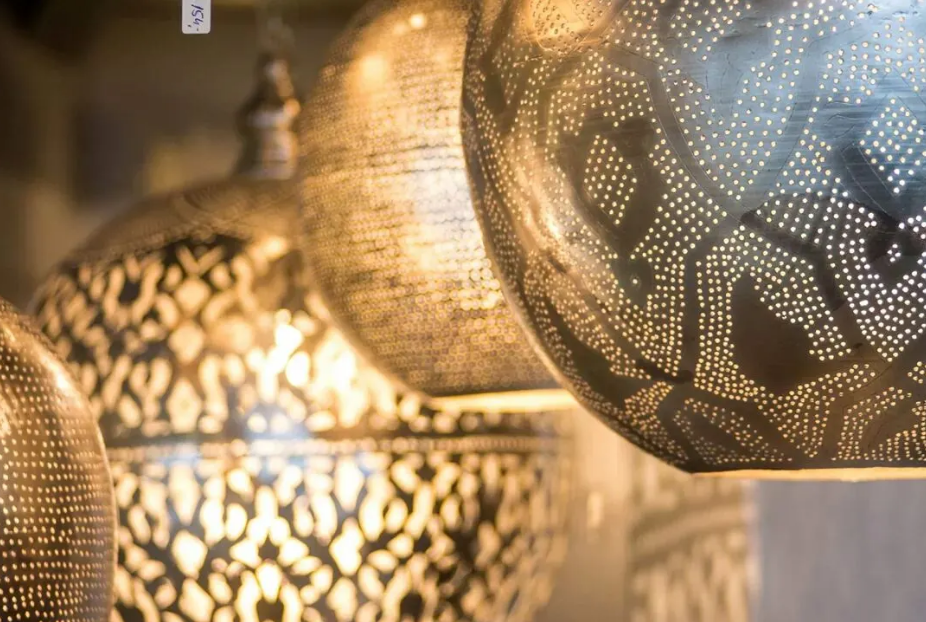 5 Accent Lighting: Spotlight which highlights sculpture, artwork or objects comes under examples of accent lights. These are responsible to enhance the specific object and prevent them from being lost. So, it requires more wattages as well just like task lighting.