Karma Animal Shelter | Ant Studio
Karma Animal Shelter, located at Sohna, Haryana required a design for a dog shelter that would accommodate around 100 dogs on a 2-acre site, with a future plan of revamping a part of this space to provide the client with a two-bedroom house. The site located for this dog shelter was away from posh residential areas that paved a way for the dogs to be themself while staying at the shelter. The design that we've incorporated is a perfect blend of modern-day designing as well as the comfort of the animals.
Visit: Ant Studio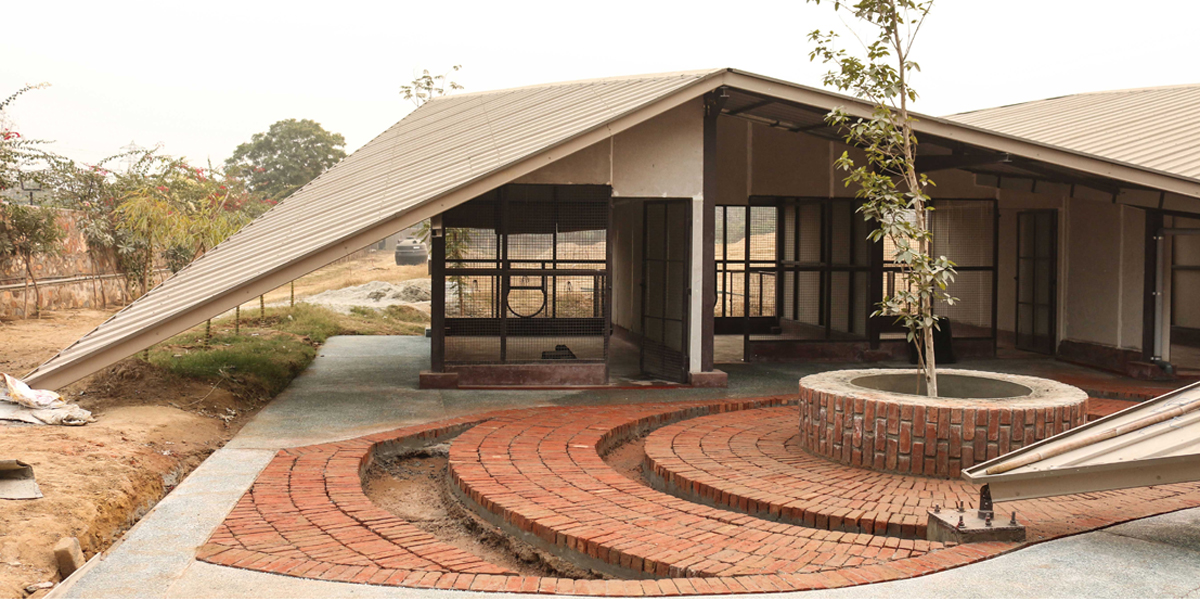 The landscape that the shelter offered was riddled with mounds. The built form was inspired by the site itself, blending into the site fabric seamlessly. The design for the shelter was such that the temporary steel rod structure imitated the form of mounds that made the shelter look like a continuation of the landscape itself.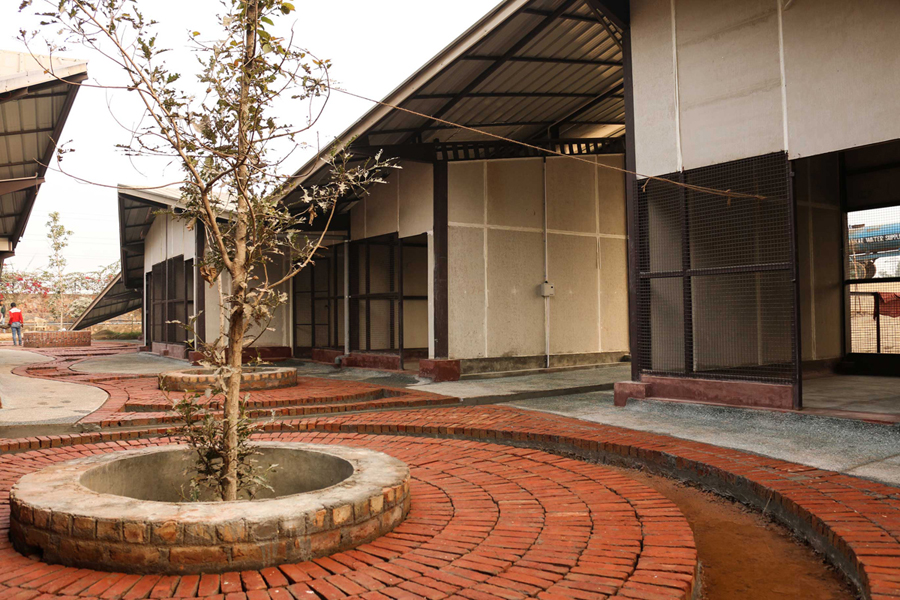 Inspired from a folded sheet of paper, the construction of the roof imparts, the impression of an artistic origami, delicately blended with the panorama. The design leads to the illusion of a uniform terrain throughout the site that gradually transformed into crisp lines of roof edges. There was brick flooring in the center landscape in the gathering space designed that provided for people to interact amidst it.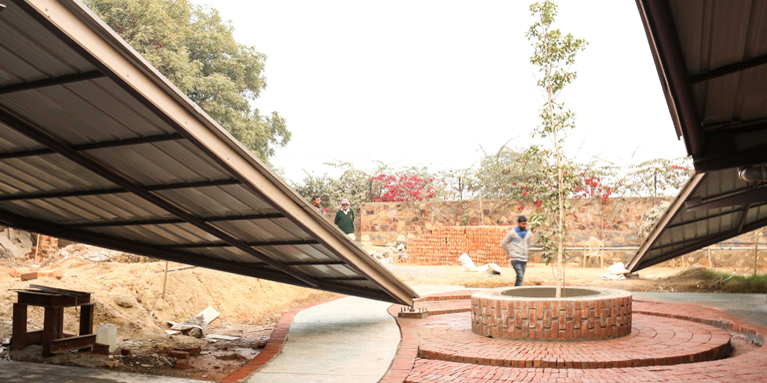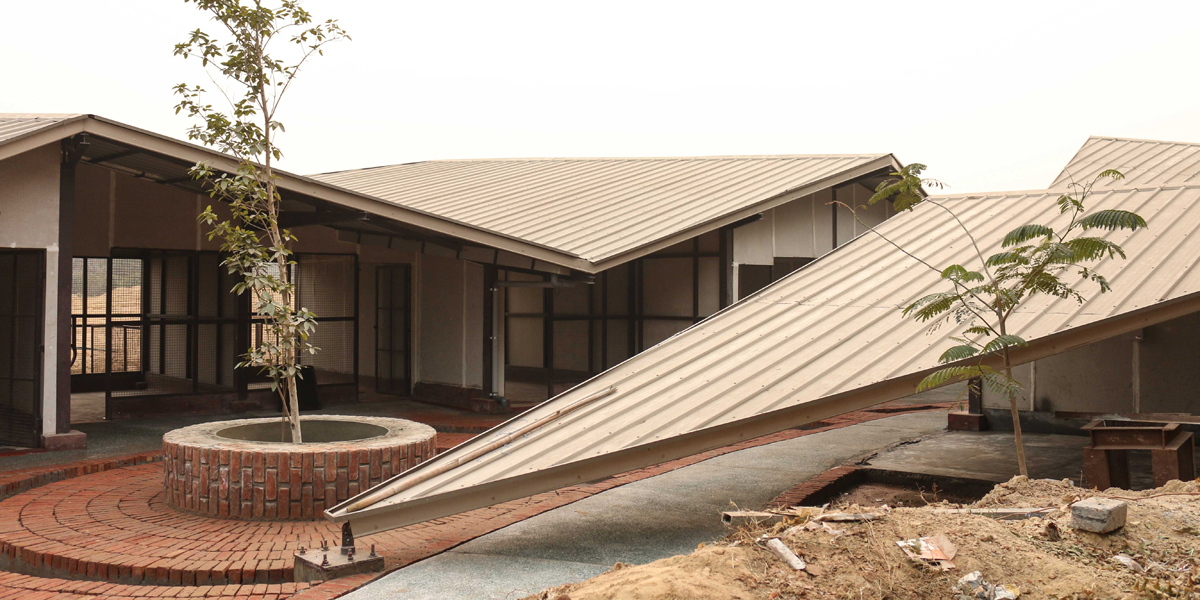 This project was executed with a very minimal budget that makes the project a pocket-friendly one, along with it being one of the most important refurbishing projects for the studio.

FACT FILE:
Firm: Ant Studio
Typology: Dog shelter
Location: Gurugram
Completion: 2015
Area: 2 acres
Photography: S. Anirudh
 Text Credits: Ar. Bineeta Ghoshal
ABOUT FIRM:
We're a miscellany of Art, Nature, and Technology inspired by teamwork and intelligence of Ants. Pondering upon the intersections of art, architecture, and design, the studio was founded by Monish Siripurapu, a graduate from the School of Planning and Architecture (SPA), Delhi, with a sole motive to bridge the gap between craft and machinery embracing all the spheres of art, architecture, technology, and materiality fusing with nature.
Through our trans-disciplinary approach in our projects, we push for Designs that go beyond functional and aesthetic concern to concoct an affiliation between the built and nature. As a research-driven studio, the emphasis is given on material exploration and advanced tools, tethering labor-intensive construction strategies with technology.