2BHK Apartment Interiors With Vibrant Tint & Shades Of Colors | Tvashta Architects & Interiors
This beautiful home belongs to Mr. Kunal Bhatia designed by Tvashta Architects & Interiors, Ahmedabad. The house is designed considering the client's requirements and Lifestyle. The client envisioned a new house to be a shelter of comfort. They desired to have a cozy, comfortable interior with simple, yet vibrant and bold interiors.
Visit: Tvashta Architects & Interiors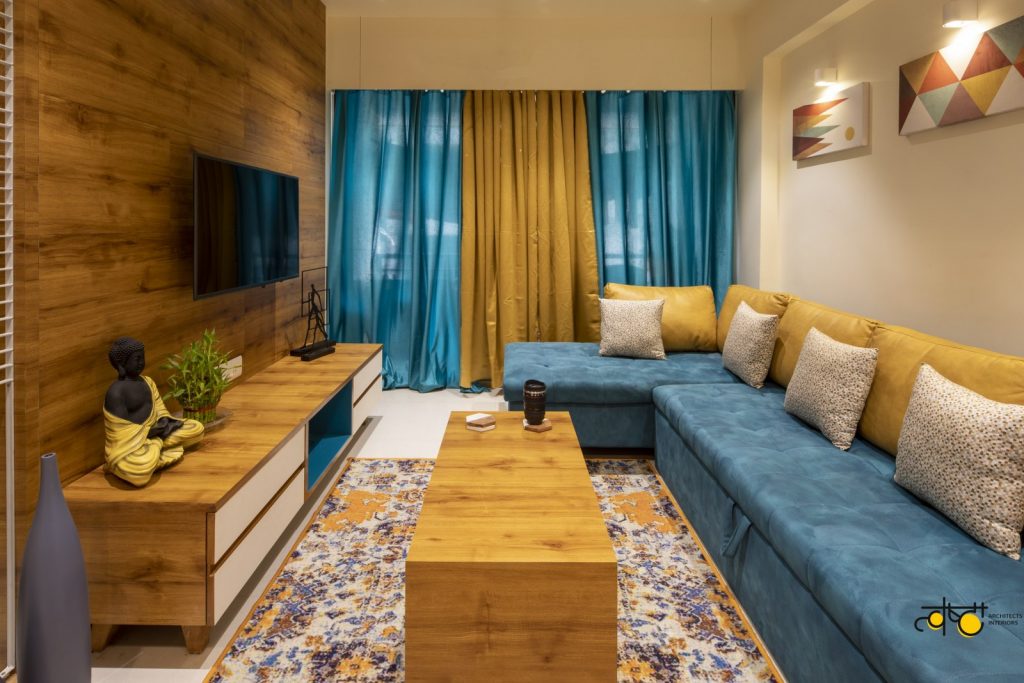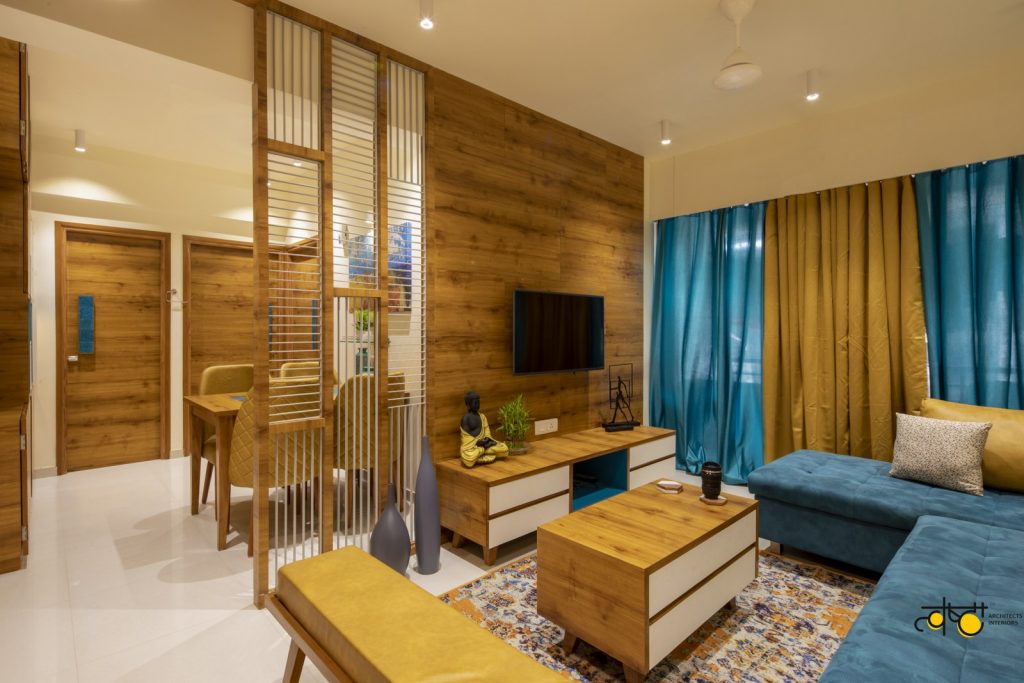 A step inside the apartment interiors invites the vibrant ambiance with an elegant drawing room having a modern interior with shades of blue and yellow complementing each other well.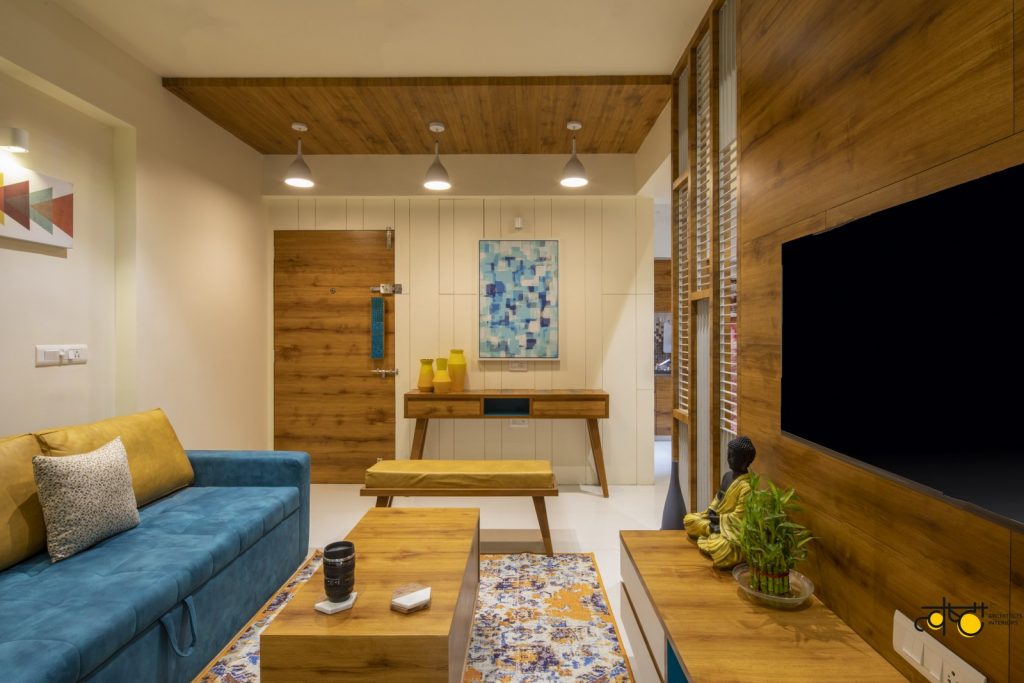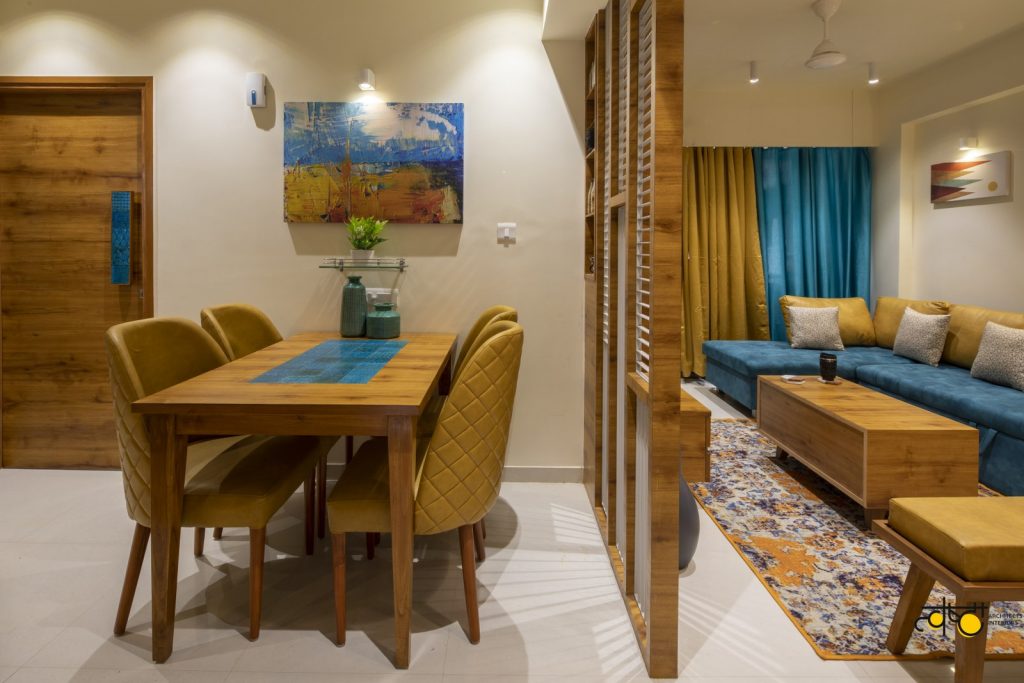 Two bedrooms spacious apartment measuring 650 Sq. ft. This vibrant house demonstrates the symphony of the house owners. The house is designed with an acute amalgamation of the client's need.
Living Room is kept simple with a sleek T.V unit design act as a partition with screening for dining area, teal blue sofa, and as said before it was a small space but the client needs were for 3beds, we used sofa cum bed which stands out in the design. Behind the sofa, abstract paintings with contrast colors add grace to the overall space.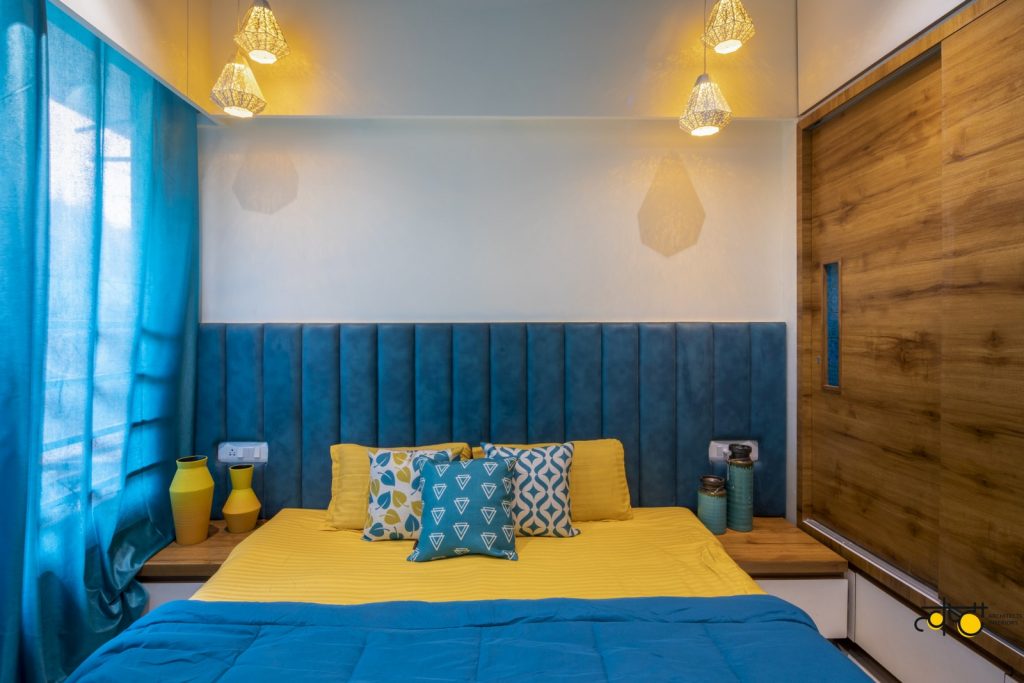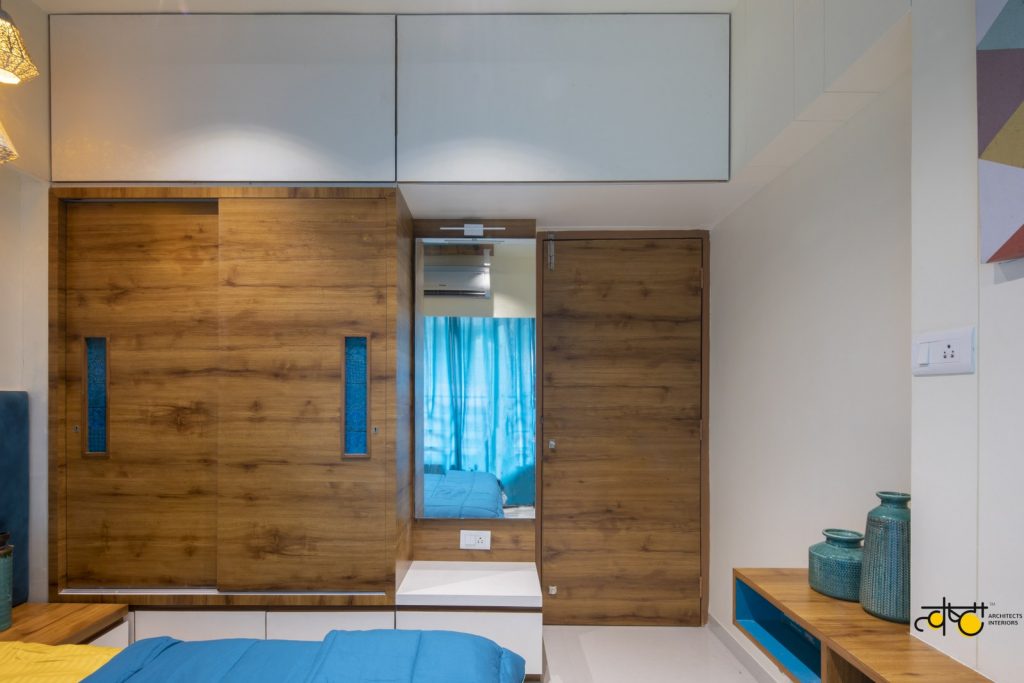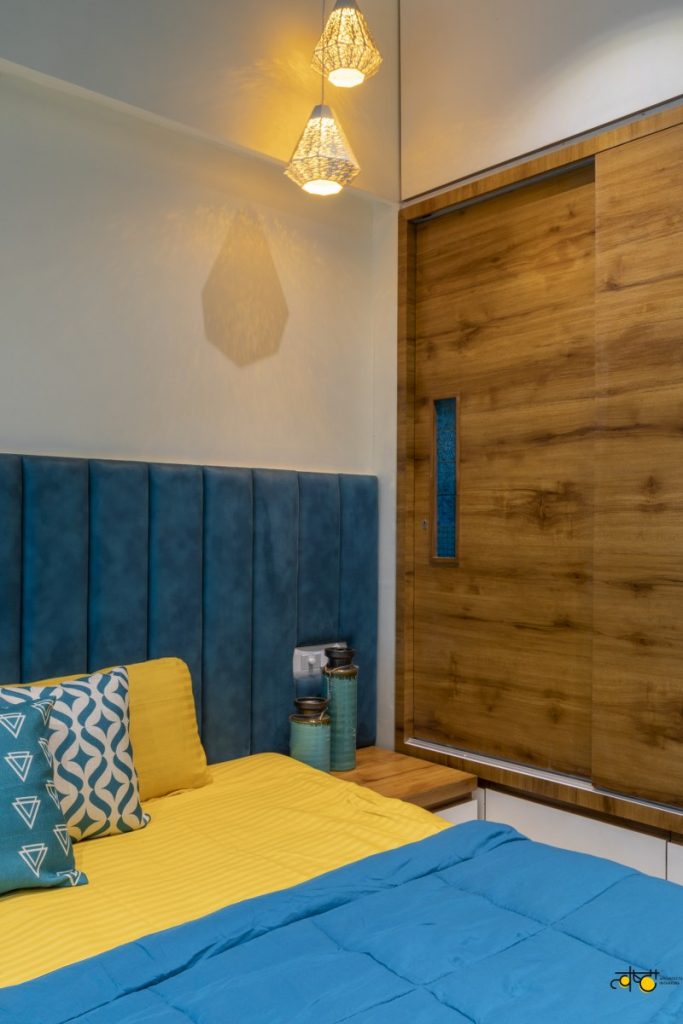 However not to avoid the Greens, they play a major role in this residence. Serving the purpose by fulfilling their basic requirements of having a double bed, a wardrobe, and a TV unit with dressing!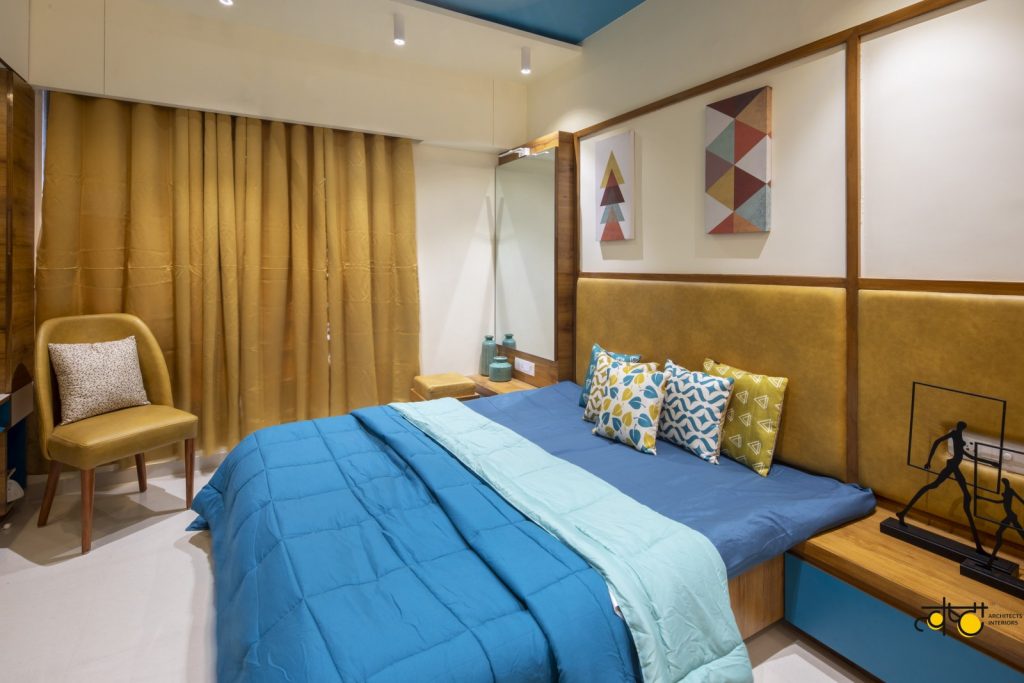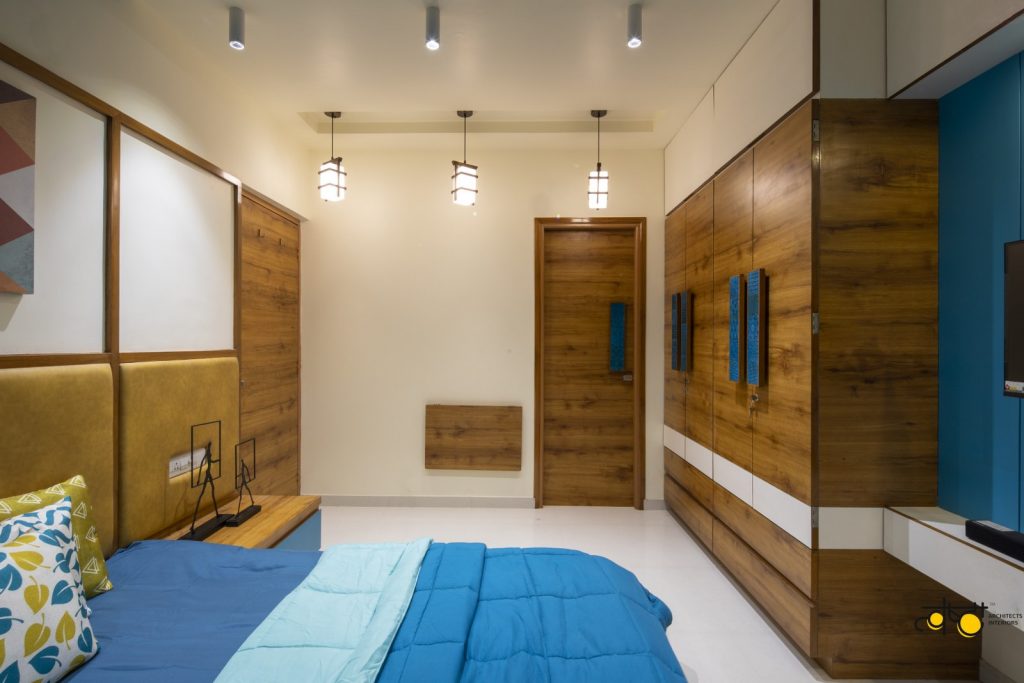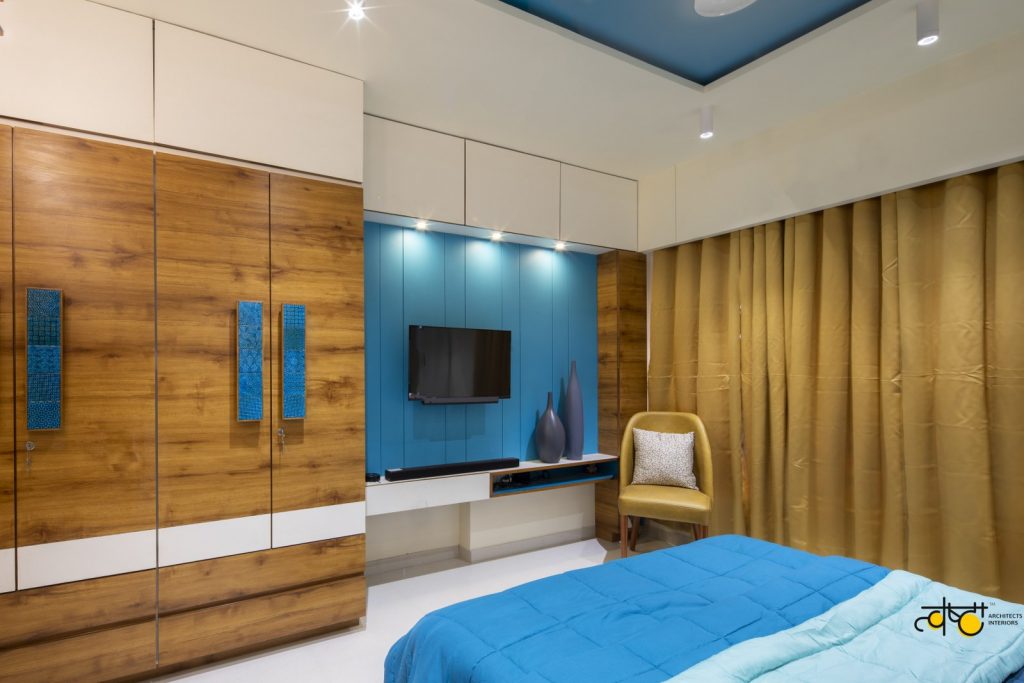 Bed Room was small yet placing the furniture properly made it look spacious! Handmade tiles are used which act as handles for bedrooms, and in console units and dining tables. Niches in each space are added to bring beauty and drama to otherwise simple surfaces.
Summing up to an ultra-modern vibrant theme, initially, it was challenging to pick the right shade of blue and yellow since it was the main color to be used majorly. But with careful planning, it all came together as the blend of other furniture, upholstery, furnishings blended well with selected shades!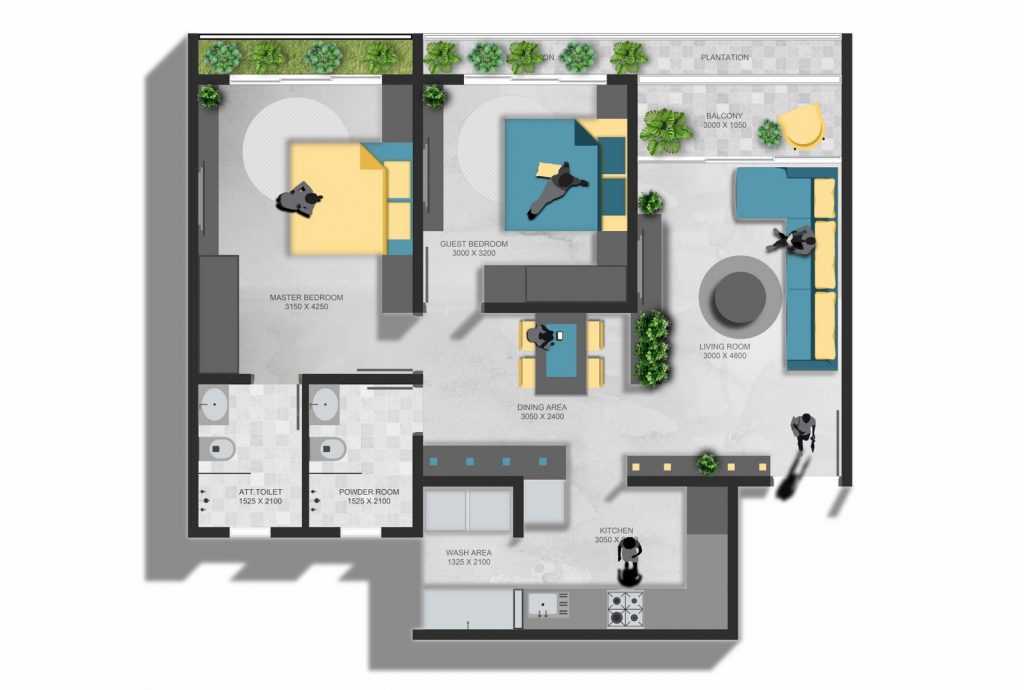 FACT FILE :
Architecture Firm – Tvashta Architects & Interiors
Project – Residential Apartment
Designer's Name – Ar. Kandarp Shah & Id. Niteesha Vyas
Area – 650 sqft
Location – Ahmedabad
Project Completion – January 2020
Photography Courtesy – Umang Shah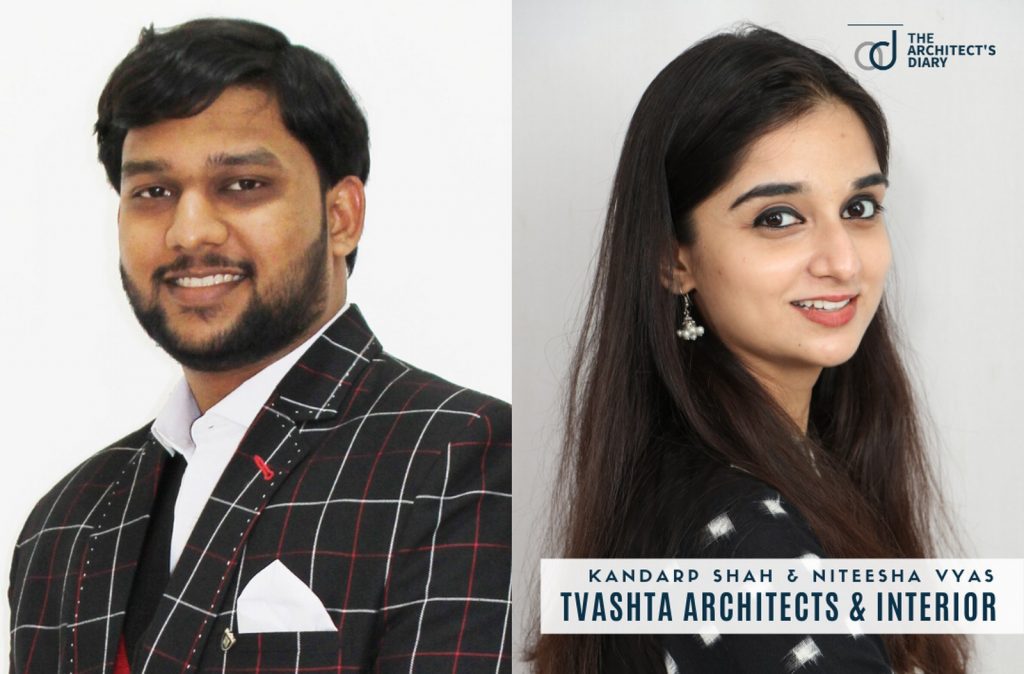 Facebook: https://www.facebook.com/Tvashta-Architects-Interiors
Instagram: https://www.instagram.com/tvashtaarchitects_interiors/