Nowadays, different types of flooring for commercial and residential establishments need to have a smooth finish and many times it needs to be smartly polished for use. Wooden flooring is very common and is becoming increasingly popular all over the world because of its looks and elegance.
In this post, we'll talk about drum sanders. Drum sanders have replaceable abrasive sheets when rolled on the flooring tiles make the tiles smooth and remove all uneven aspects of the surface of the wooden flooring.
The following are some of the useful tips for using drum sander:

&nbsp
Renting a Drum Sander
Drum Sanders is a large tool used to smoothen and polish wooden flooring. It is an expensive piece of equipment that has either a one time use or is used very rarely as people do not need to sand their wooden floorings that often.
Size of the Drum Sander
There are different choices available in the market that varies in shape and sizes. Choosing the right size of drum sander for wooden flooring is essential. Small tiles in small space require a different drum sander as compared to a drum sander needed for wooden flooring in a large space with flooring made of large planks of wooden flooring materials.
Hire a Professional
It is always a good idea to hire professionals to sand the wooden flooring using a drum sander if it is affordable. Professionals know the type of drum sanders needed and exactly know how to do the job without damaging the flooring in an efficient way.
For DIY, Learn By Watching Videos Following Instructions
There are many videos available online where people show step by step how to operate the drum sander, what safety measures to take and all the necessary information required before using a drum sander. It is a good idea to watch these videos carefully and also read all the information available online about using a drum sander before operating this type of machine.
Sand in the Opposite Direction of the Drum
One of the most basic rules of operating the drum sander to make smooth and polished wooden flooring planks and tiles is to sand these planks in the opposite direction of the rolling of the drum. This opposite movement creates the friction that is needed to sand the wooden flooring effectively.
Avoid Burn Marks
Sometimes the glue gets on the sandpaper used in a drum sander. This leaves burn marks on the flooring which can spoil the overall look of the wooden flooring. This can be a problem and cleaning the glue off beforehand helps avoid these burn marks on the wooden flooring while using a drum sander.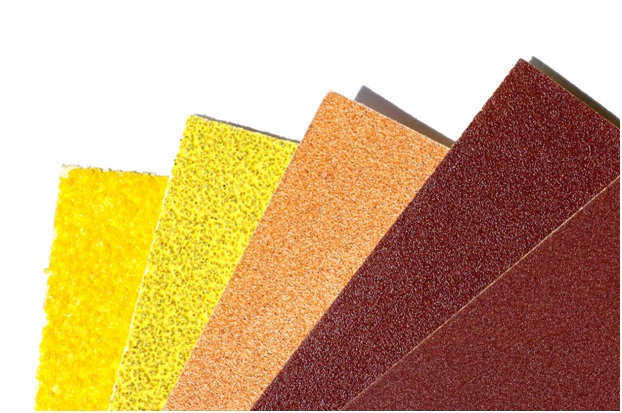 Buy More Sandpaper Than Needed
Sandpaper is the abrasive sheets that are used to sand the wooden flooring. The sandpaper grit is the rough surface of the sandpaper which smoothens the wooden flooring. Depending on the quality of the sandpaper grit, it is difficult to evaluate how much sandpaper will be needed so buying more than necessary is a good idea.
Learn How to Attach sandpaper to the Drum Sander
If it is a DIY job and property owners want to sand the wooden flooring themselves using a drum sander, it is very important to know how to attach sandpaper to the drum sander. Sandpaper needed to be constantly changed during the entire project of sanding wooden flooring and it is important to know this aspect of drum sanders.
Drum Sanders are Heavy
Drum sanders in 2019 are a heavy piece of equipment. This is something that people who have not used such machines before are often unaware of when they want to use such machines. Some drum sanders can be so heavy that they cannot be moved or carried by one person. It is a good idea to get help while moving heavy and large drum sanders.
Protection and Safety Tips
Drum sanders need to be operated only after using proper protective gear. This includes using dust masks and safety goggles to protect from wood dust and chips that may fly while doing this project. Sparks can fly if the drum sanders hit nails and it is a good idea to also use hearing masks to avoid the large noise made while operating this machine.
Know the Power of the Wood Sander
This is a very powerful tool or machine that is used for sanding wooden floors. It is very important for people to get used to the power machine before using it or it can damage the wooden flooring or also cause injury to the person operating the machine.
Conclusion
The above tips are essential for people using drum sanders in 2019. These tips will help people operate the drum sanders in a more safe and effective way in 2019. These drum sanders are regularly used for different types of wooden floorings in residential and commercial establishments all over the world and these tips help in these types of projects.