&nbsp
This has been an amazing decade in the field of technology, more so for the architects. Saving us from the gruesome work of hand drawn sheets, first, software such as Autocad was introduced in the 80s and since then umimagianbe techniques and inventions have emerged that have changed the way we look at designs.
While some are old and and some fairly new, none are used as much. Let's take a look at how some of these technologies can help us tremendously to give not only the clients an experience of our design but also help us architects visualize them better.
3D Printing: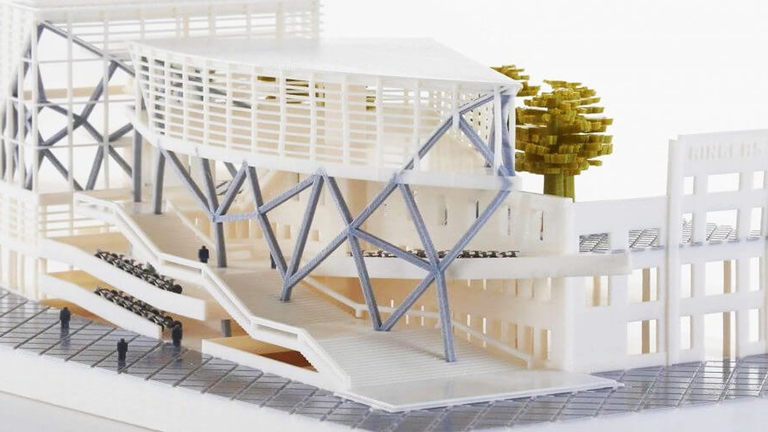 One of the fairly older technologies where in the computer software converts 3D digital models and sends instructions to the machine to print. It can print out something as easy as a concept model to the urban plan of a city now. This process saves up time and money and can quickly be presented to the clients for a more user interface understanding. 3D printed models help visualise designs better and can save up time spent into creating models otherwise.
Digital Twins:
Digital twin, put simply, means representation of a real world system into a digital representation. Digital twins are linked to their real world parallels and are used to study the system and respond to changes, improve the systems or add value to them. Organisations through this can help visualise the data and can respond by applying the right analytics. As said by Mr. Cearley. "City planners, digital marketers, healthcare professionals and industrial planners will all benefit from this long-term shift to the integrated digital twin world."
For architecture, this means having an all access to as-built models that are constantly synced with the parallel real time.progress can be monitored by companies against the software in 4D BIM model.
Drone Technology: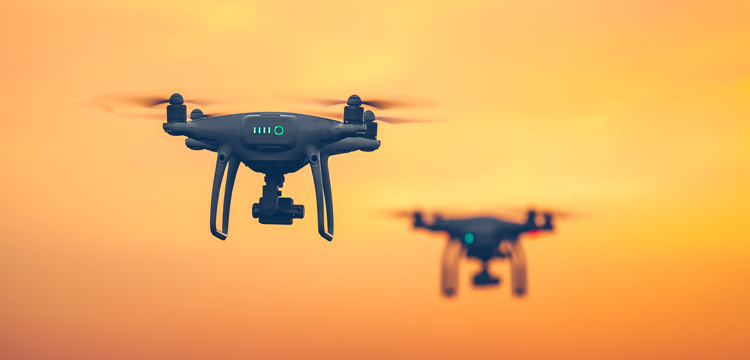 Drones are flying devices without a human pilot but remotely piloted through pre-programmed instructions. They can be equipped with GPS, on board computers, hardware, electronics, sensors, stabilizers, auto-pilots, servo controllers, and any other equipment the user desires to install.
According to architect Ammar Mirjan, "We can fly [drones] through and around existing objects, which a person couldn't do or a crane couldn't do."
Architects can use aerial photography or video capture to track the progress of the construction and can collaborate over specific areas with their team or clients.
Due to their small size and easy maneuverability, it becomes easy to access difficult places with the help of drones. Drones can also be used to do land surveys and architects can use this information to make accurate 3D to make terrain and site models of the site.
Parametric Designs: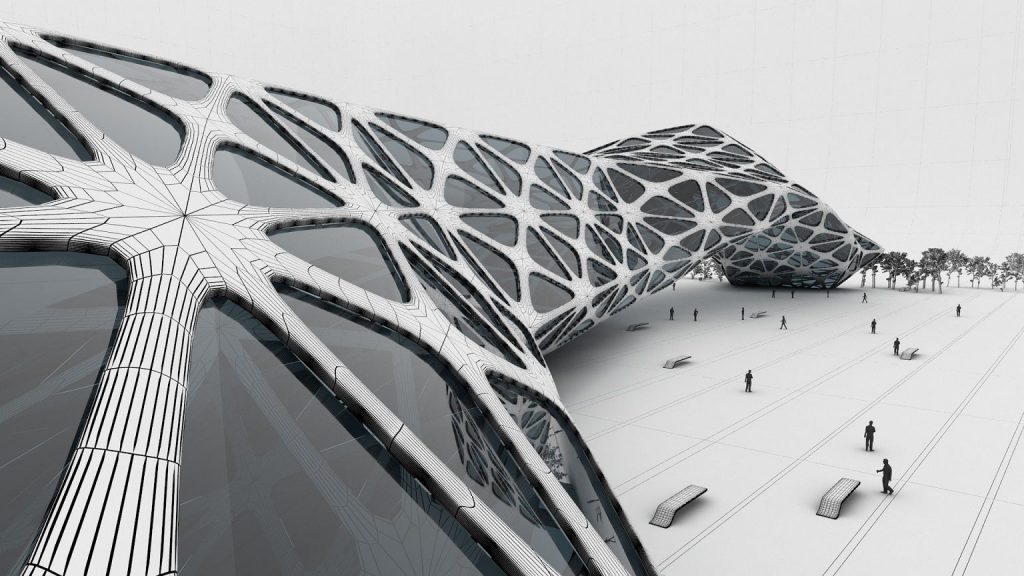 This is one area that is gaming momentum in architecture now. In this, designers use algorithmic thinking in the form of declared parameters to design a form. The purpose is to encode a relationship between intent and response in design.
Parametric design involves manipulations of complex structures and geometries. It is basically a shape being controlled by architects while modelling in 3D.
A perfect example of parametric design is the Morpheus Hotel project designed by Zaha Hadid Architects. Inspired by China's traditions of jade carving, fluidity lies at its core.The design combines fluidity with innovative engineering to make up an architectural monolithic block carved in voids.
Immersive Experience – Virtual reality and Augmented Reality: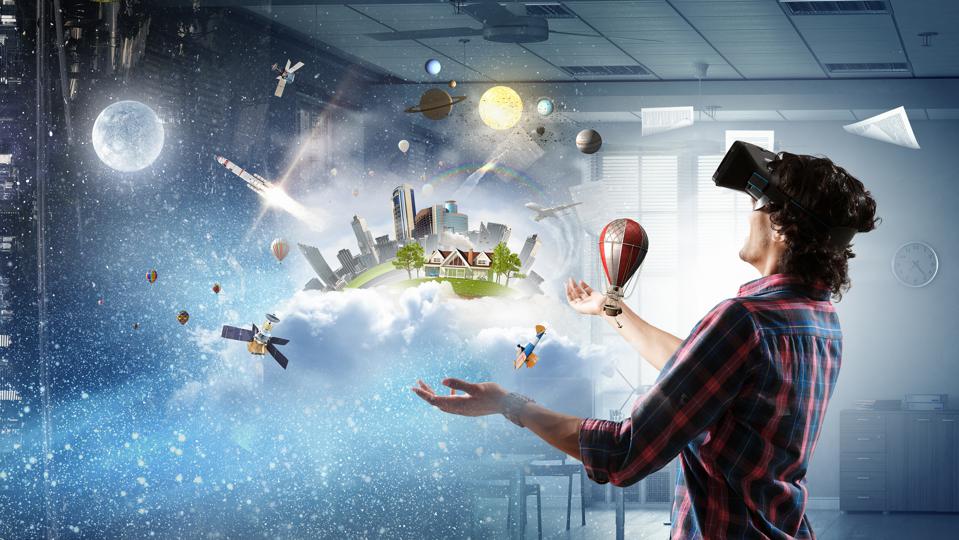 Architects can simply load a 3D model of a space in tho the VR device and let the clients experience the space. It is much more effective in its experience than a 2D rendering of the space as it can provide a total sensory experience along with giving small details of the designs
Virtual reality creates the environment itself using technology. On the other hand, augmented reality uses the existing environment and adds up new layers to it.
Mixed reality, however, is a type of immersion that merges and extends the technical functionality of both AR and VR. mixed reality uses head-mounted displays of VR as well as tablet based AR and also environmental sensors. Mixed reality pushes the boundaries of how a man can react to their environment in the real world.
7D of BIM:
BIM is the process of creating 3D models containing both graphic and non graphic information. The information that is created becomes ever more detailed as a project progresses and then handed to a client at completion to use in the building's In Use phase and potentially on into a decommissioning phase.
BIM dimensions refer to the way in which particular kinds of data are linked to the information model. By adding more dimensions of data, you can start to get an idea of the full project – how much it would cost, how to be maintained etc.
Let's take a look at the dimensions BIM now offers.
3D – the dimension we are probably the most familiar with in the formation of 3D models.
4D – 4D adds extra data to the project information model. The data will build in detail as the project progresses. It monitors the time simulation and construction sequencing
5D – 5D BIM helps to extract accurate cost information on the project model.
6D – 6D BIM suggests data on how the item should be configured and operated for optimal performance, energy performance, along with lifespan and decommissioning data.
7D – 7D BIM shows data of the information model of the total building lifecycle costs related to facility management and operations.
Architecture Robot: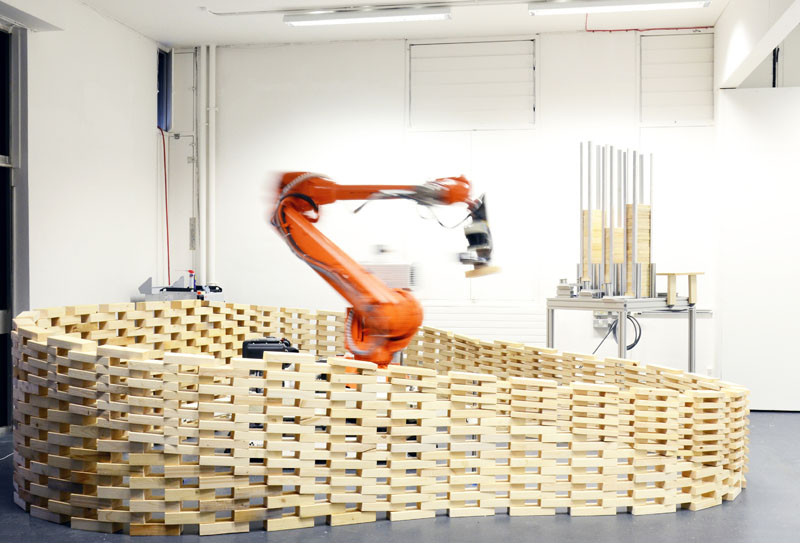 The use of robots in architecture has still not been explored as much. They can be used to monitor our everyday lives to improve our environments. For example, Researchers from theNational University of Singapore have created a bevy of robotic swans that are designed to monitor the quality of freshwater lakes and reservoirs – such as levels of dissolved oxygen or chlorophyll – while blending in with the natural environment.
The use of robots can also be done for constructions for a method as simple as laying bricks. Switzerland-based company, NCCR Digital Fabrication, has developed a pre-programmed fabricator robot that can build steel-reinforced framework autonomously.
FUZOR: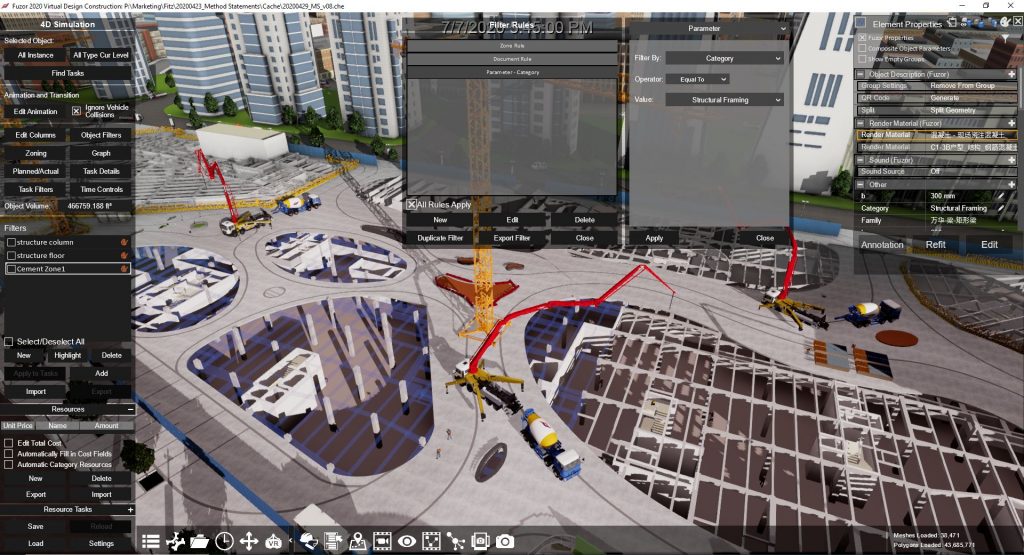 FUZOR is perfect for architects because it greatly speeds up the process to get designs into virtual reality. It visualises the project from conceptual design to construction. Fuzor is capable of combining large 3D models, point cloud data and the project schedule to formulate the construction methodology and produce detailed method statements. It is specifically designed to create training material to better prepare your logistics and field workers for the jobsite.
Put simply, it allows one to iterate and improve their designs.
Touchable Holograms: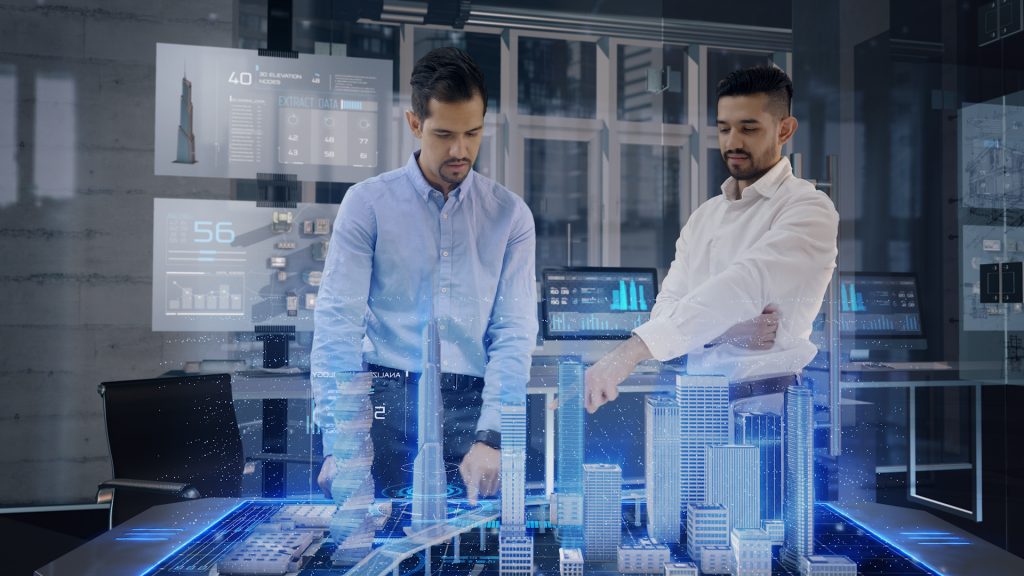 This a technology for architects to keep an eye on. Imagine being able to not only see the project, but feel it as well – selecting different wood grains, wall textures, or furniture fabrics.
This technology, invented in Japan, is still being refined with each passing year. It is a must have as it is best to show clients who can get the look and feel of your design right from the computer projection. It allows one to manipulate your design with human hands, but that design being projected is 3D virtual reality!
Matterport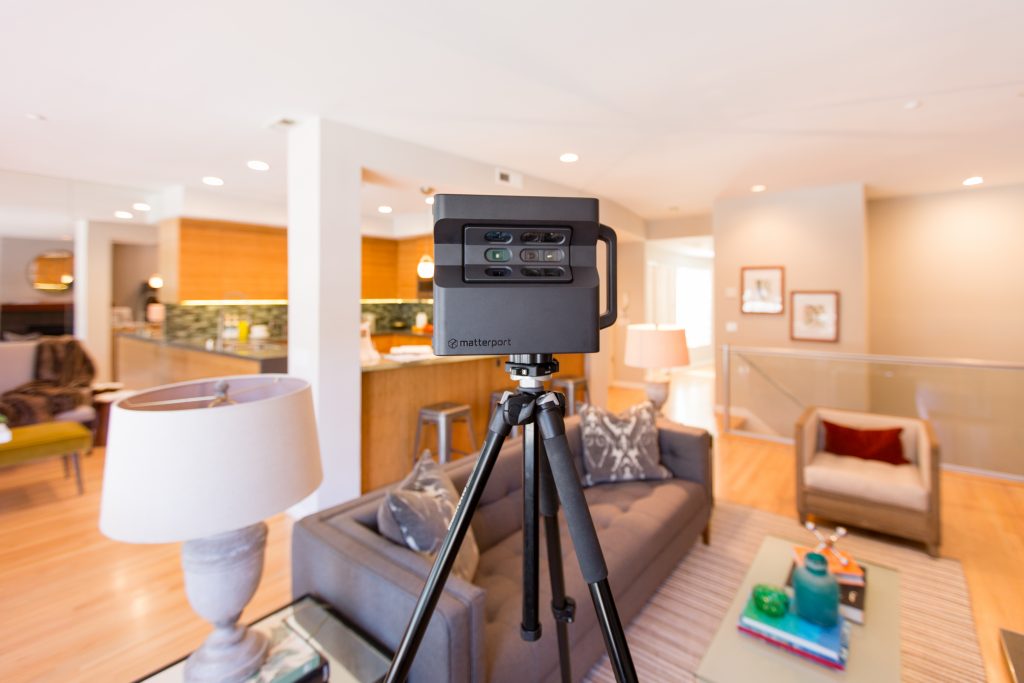 Matterport is a software that allows a 3D camera to be combined with an iPad supported app.This software is able to scan up to 1,000 square feet in a half-hour making it speedy and accurate. This software allows management and distribution of 3D models. This helps in collaborating over 3D spaces on a desktop or mobile device. This is useful to clients at being able to reimagine an existing building easily.