&nbsp
VIRTUAL CONFERENCE
September 2020
DESIGN COMPETITION
October to December 2020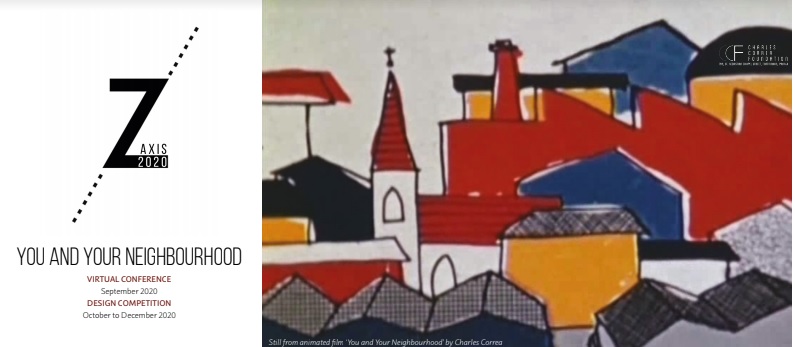 The Z-axis Conference, is a biennial event which seeks to create meaningful discourse around architecture and the city. The 2020 edition, entitled 'You and Your Neighbourhood' will be the fourth iteration; the previous three conferences focused on various issues concerning cities, equality and
architecture, each one drew more than 900 attendees from diverse disciplines, and from across the globe.
Register: https://charlescorreafoundation.org/category/z-axis/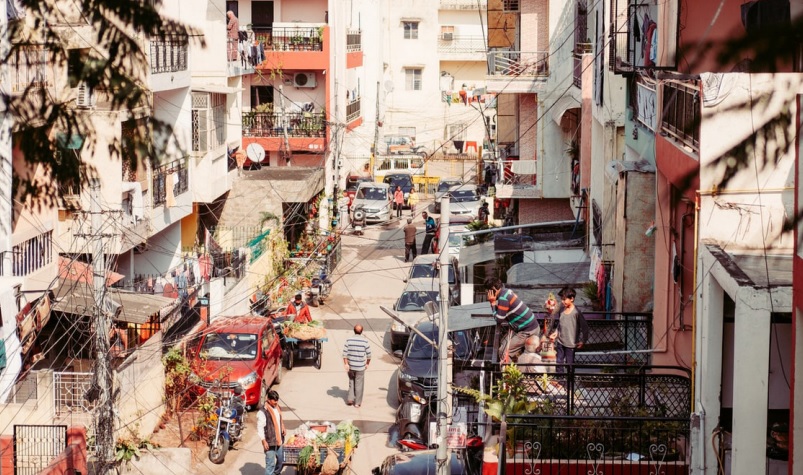 The COVID-19 pandemic has restricted the ability to bring people together, and at the same time it has led us to focus more on the more immediate spaces around us. Thus Z-axis 2020 centres on the question: How can we improve our own neighbourhoods?
In his essay 'Scanning the Options', Charles Correa wrote that "Architecture is an agent of change", and that an architect is a "generalist who speculates on how the pieces could fit together in more advantageous ways. One who is concerned with what might be."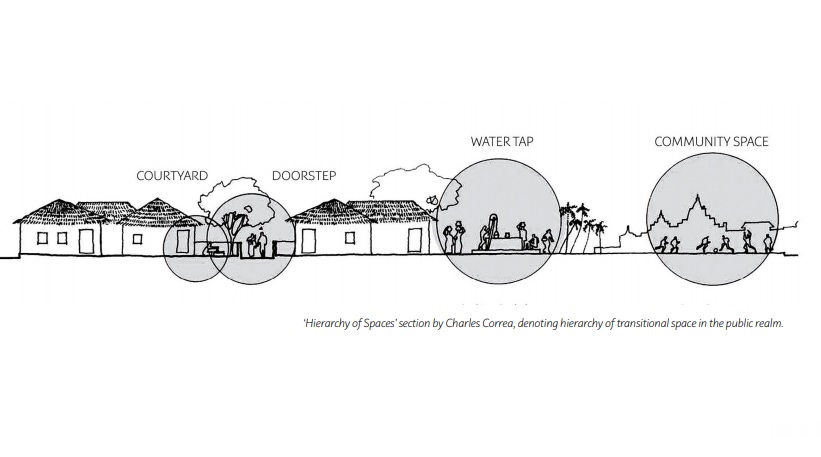 THEME
YOU AND YOUR NEIGHBOURHOOD
Z-axis 2020 looks at the nature of today's urbanism at four distinct scales and thresholds that define public spaces in our cities: city, commons, neighbourhoods and the doorstep — and how they relate to each other.
Through a lecture series and a design challenge, Z-axis will recognise and award creative individuals and teams who will bring change at each of these thresholds. Over a period of 4 months, we will work together towards making our neighbourhoods more liveable and accessible. This will be done by the Foundation receiving, selecting and supporting proposals aimed at transforming and improving neighbourhoods for their residents.
'You and Your Neighbourhood' is the title of Charles Correa's Masters Thesis at MIT, 1955, for which he made a short animated film. He was the scriptwriter, animator, photographer and director.
DESIGN AND HEALTH
The science of City Planning emerged in response to epidemic diseases. Urban planning and public health both focus on the basic act of improving spaces that humans interact with. A WHO statement in May 2020, postulated that infectious diseases thrive in overcrowded, poorly designed cities, and inadequate sanitation and unhealthy environments kill millions
every year.
In the last half-century, the focus in both urban planning and public health has shifted from a top-down approach to a bottom-up, a community-based participatory method. Particular focus on the needs of vulnerable populations, during the COVID-19 pandemic has prompted issues to be resolved at the neghbourhood level.
Z-axis 2020 aspires to create a meaningful discourse, and encourage creative individuals to create better public spaces — across a variety of scales (from the home to the city), spaces which are essential for improving public health infrastructure of our urban population.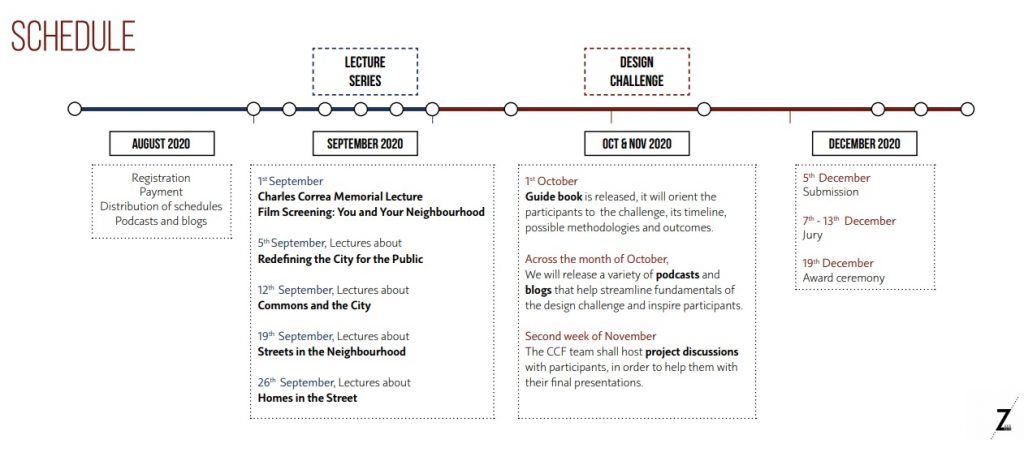 Facebook : Charles Correa Foundation
Instagram: Charles Correa Foundation