Sofas are designed for relaxation and bonding moment of the family. They are a necessary furniture in modern homes. With a curved back sofa in the living room, you will have a comfortable place to lie on while watching TV. Aside from its functionality, it is also considered as a centerpiece of your home which completes the overall look of the house. Refer to the luxurious sofa pattern at NoithatKenli in accordance with the development trend of the times.
A sofa can be used for different purposes in the house
Provide a comfortable place in the house for entertainment
The sofa offers a nice and soft place to lie down quietly after a long and hard working day. It is also where everyone can sit in comfort and watch TV, including family members and guests. Additionally, a decent sized, comfortable sofa is a nice place in the house where couple can flirt and cuddle. The sofa is also the chosen bolthole, the default rest-up setting of a home.
Aside from that, the sofa is a great item in the house for families with children. If you have a baby, the sofa is a convenient place for baby to take a nap as babies can't get up and run off or roll over. On the other hand, if you have a toddler, you can train him or her gymnastics. Sofas have the padded arms and deep cushions, making it safe take-off and landing sites. For older children and teenagers, they can lie on at full stretch, sprinkled with crisps and surrounded by casually dented aluminium cans. With this usage, washable removable covers will be the perfect option.
Provide an occasional guest bedroom or home office
A sofa can be used as a multi functional furniture in a home. As sofas take up a lot of room in a home, it makes sense to use your sofa for more practical usages. For example, if your house is one of those houses that don't have the luxury of having a guest room or a home office. Lucky for you, you can use your sofa for these functions. When the room is used as a home office, you can just sit on a comfortable sofa to work and lie on it when you need a break.
Likewise, if your kids have sleepovers, or you have guests for a movie night, the sofa would be perfect for them. Your kids will have friends over to stay, so you might need to add an extra bed into their rooms for sleepovers. However, the room might not have enough space for it. In that case, a sofa will be ideal. You can use a small sized sofa bed (armchair size works best). Apart from the sleepover usage, the sofa can be used as a comfortable place for your kids to sit and read.
Provide a comforting, safe space for family debate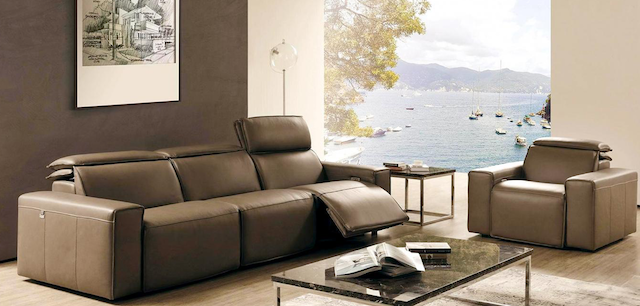 Sofas can provide a comforting, safe space for family debate
The importance of the sofa in a home can't be underestimated. Apart from the kitchen, living room creates a cozy atmosphere for family time. It is where all the family members sit down, watch TV together or discuss about daily events. In this case, the purpose of the sofa is to provide a communal platform, a comforting, safe space for family debate. In recent years, hard wooden chairs are no longer favourite items in the living room. In fact, there are more and more families who prefer a sofa to turn the room into the most comfortable place for family members, guests and puppies.
Create more floor space in a smaller bedroom
A smaller bedroom usually doesn't have enough space to put a double bed in. If you use the room as a guest bedroom, it could only be used for sleeping. And when you don't have guests, the room is almost useless for the people who live in the house. In this situation, you could always use that room for extra living space when no guests are staying by putting a sofa bed there. With a sofa bed, you can pull it out for guests but still have more available floorspace for the rest of the time.
Tips on shopping for a sofa
You need to keep in mind to consider the comfort and the style when purchasing a sofa. It is better to choose the one that brings the cozy and luxurious look to your house. Knowing how to pick the right furniture will turn your place into a classy and elegant home.
Firstly, make sure you know the dimensions of the space that you will put the sofa in. This is crucial because you don't want to waste your time and shipping fee when you bring it home and realize that it doesn't fit. Secondly, you need to know the exact size of the doors so you don't have any trouble getting the sofa into the house. Next, consider who will be using it the most? It will be different when you have children or older people living in the house. Last but not least, what will you use it for? Either you will use it to sit on while watching TV or you will use it as a sleeping place for your guest?.
Kenli provides high quality and luxury sofas for your home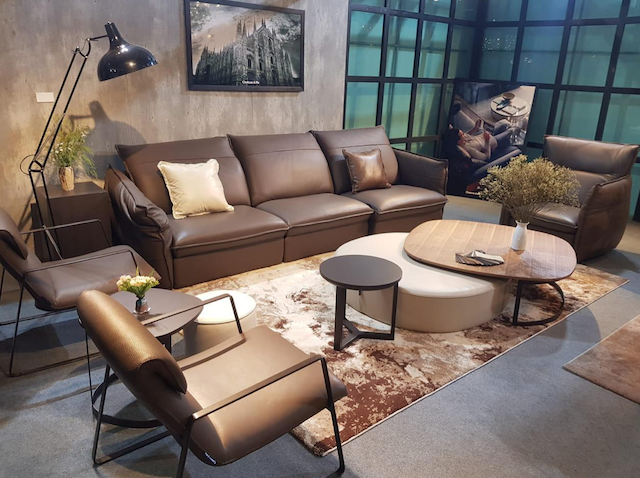 Kenli provides luxurious furniture for modern homes
Now you know that a sofa is an important and necessary item in the house. But there are a lot of sofa suppliers and showrooms that can make you confused when you want to get one. Also, for a small house, you might just need a sofa to create a comfortable place in the living room, but for a bigger house, a sofa can make it look more luxurious. Kenli understands the demand of customers, we offer the best Italian luxury furniture for your needs.
Shopping with us, you don't have to worry about the quality of your sofa because we imported directly from the suppliers. In our showrooms https://noithatkenli.vn/, you have plenty of options with different designs and sizes of the furniture. All of our products are from the famous popular brands in the world, including Chateau d'Ax, Milano & Design and Magis. We ensure that you will be satisfied when shopping with Kenli.
As you know the importance of a sofa in the house and where you can get high quality furniture, what are you waiting for?