When Office Is No More Formal, It's Social | Insquare Designs
The client's brief was to have a modern space with rustic touch-ups… It took up about 3 months to conceptualize and complete the project with minor civil alterations and we managed to get perspective, that we wanted. The entire space revolves around wood, exposed textures, brick tiles, and glass.
Visit: Insquare Designs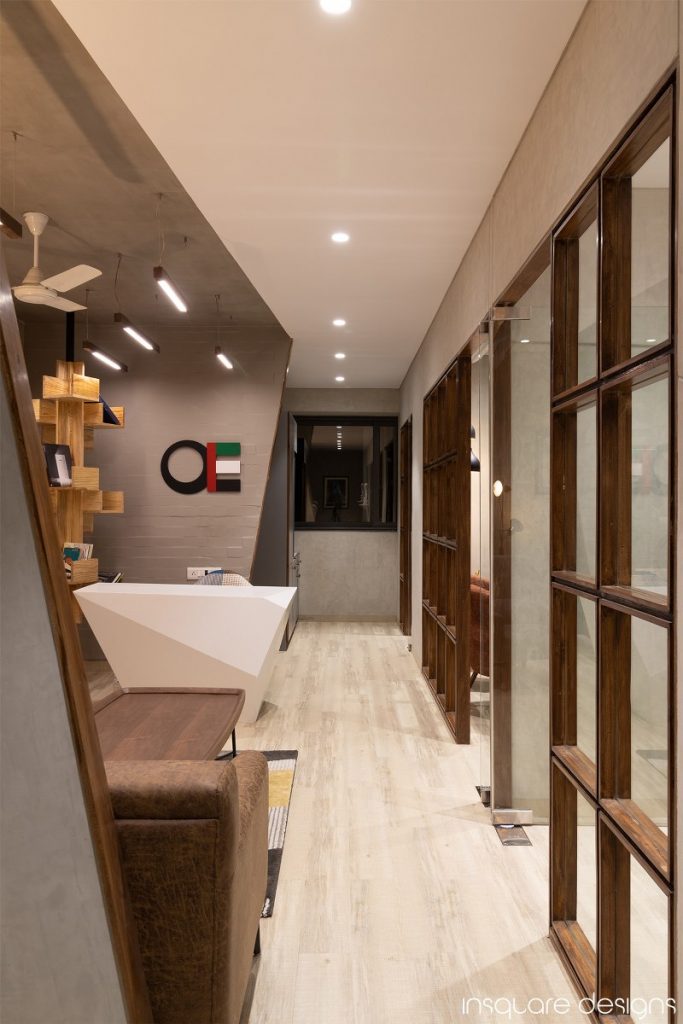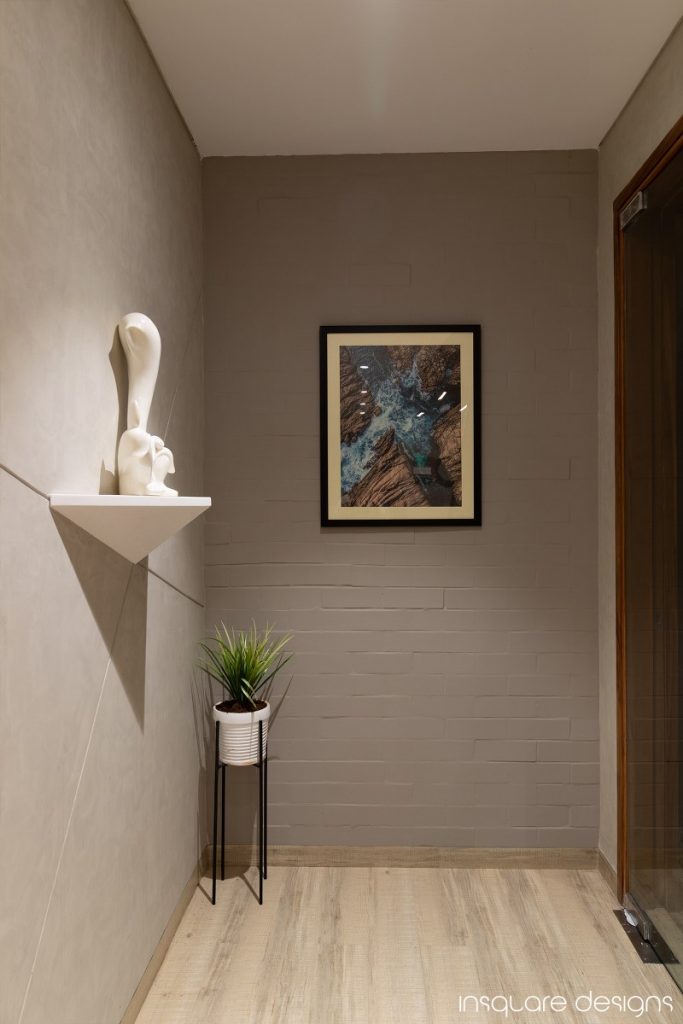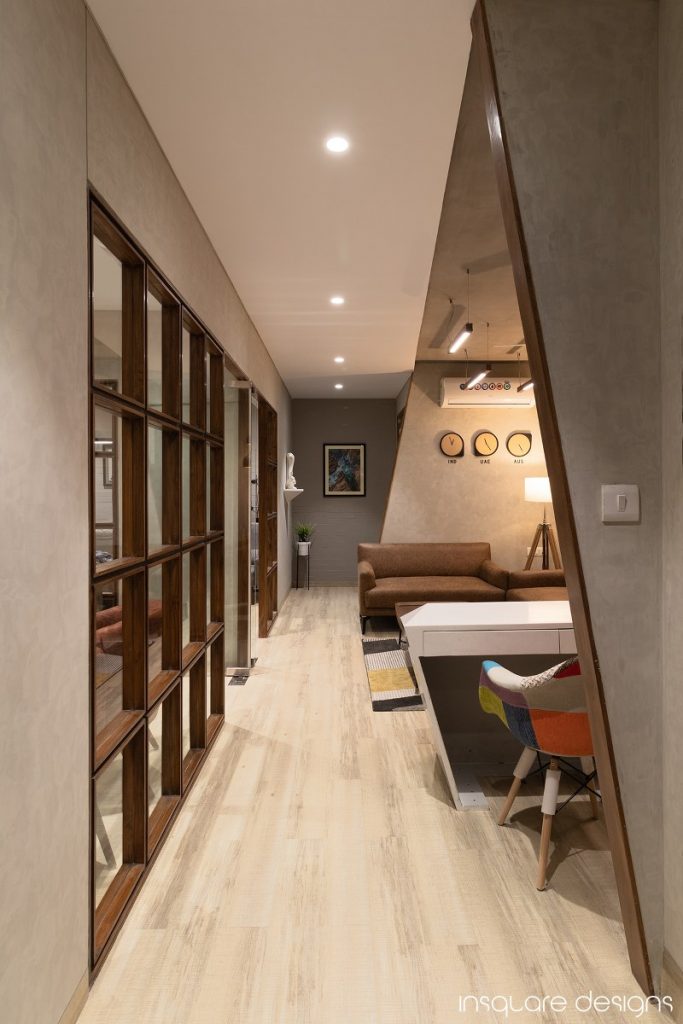 A corridor has a slanted wall and a glass passageway giving an illusion of widened space, where a large floating reception table, an eye-catching geometric world map, specially customized wall clocks are perfectly fitting together. And don't forget to notice our classic customized revolving unit made from chill wood, which acts as a center of attraction.

&nbsp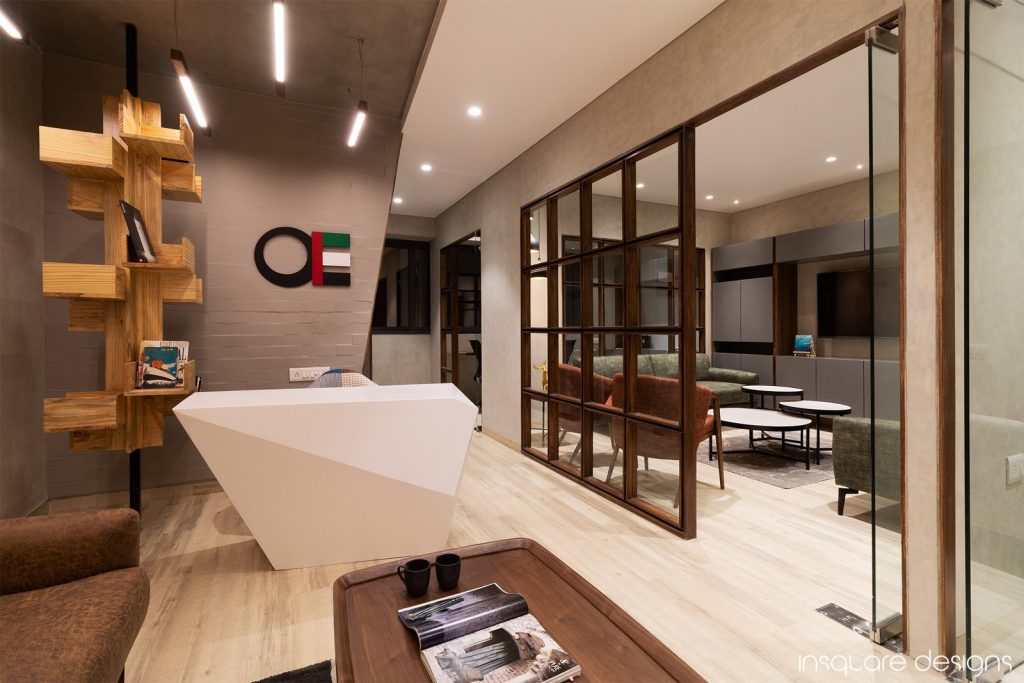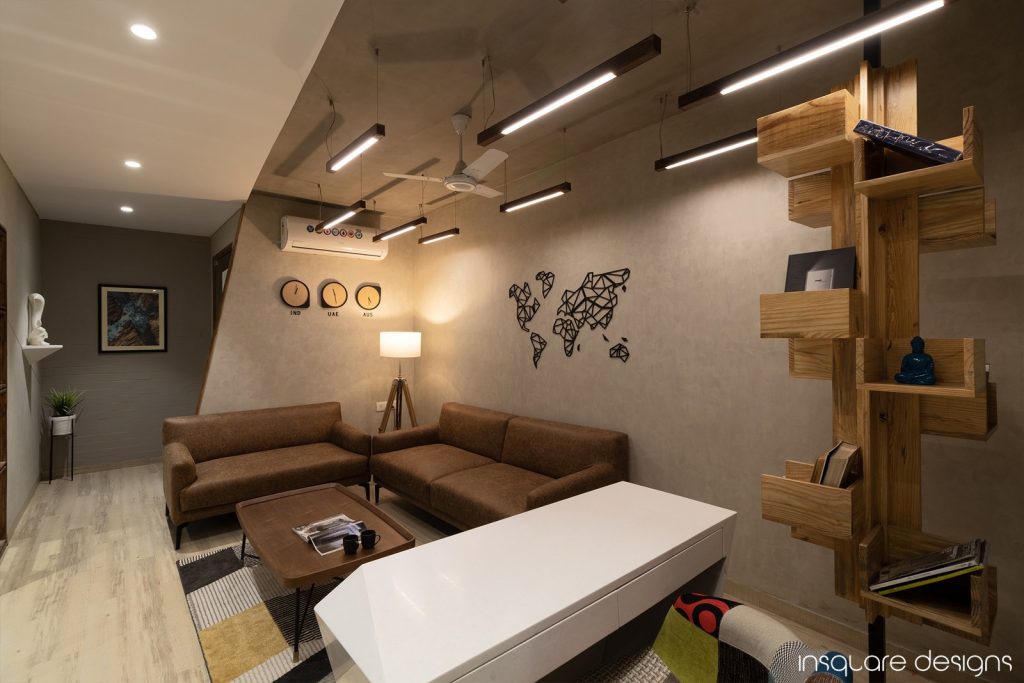 "When office is no more formal, It's social". Yes, we proved it by designing a very Informal meeting room.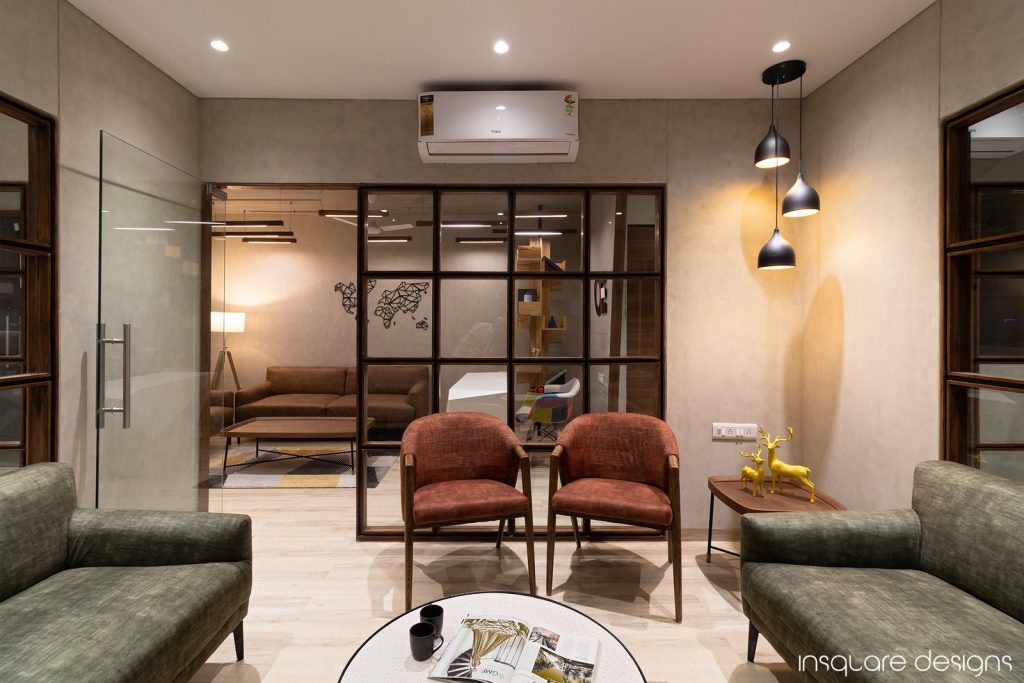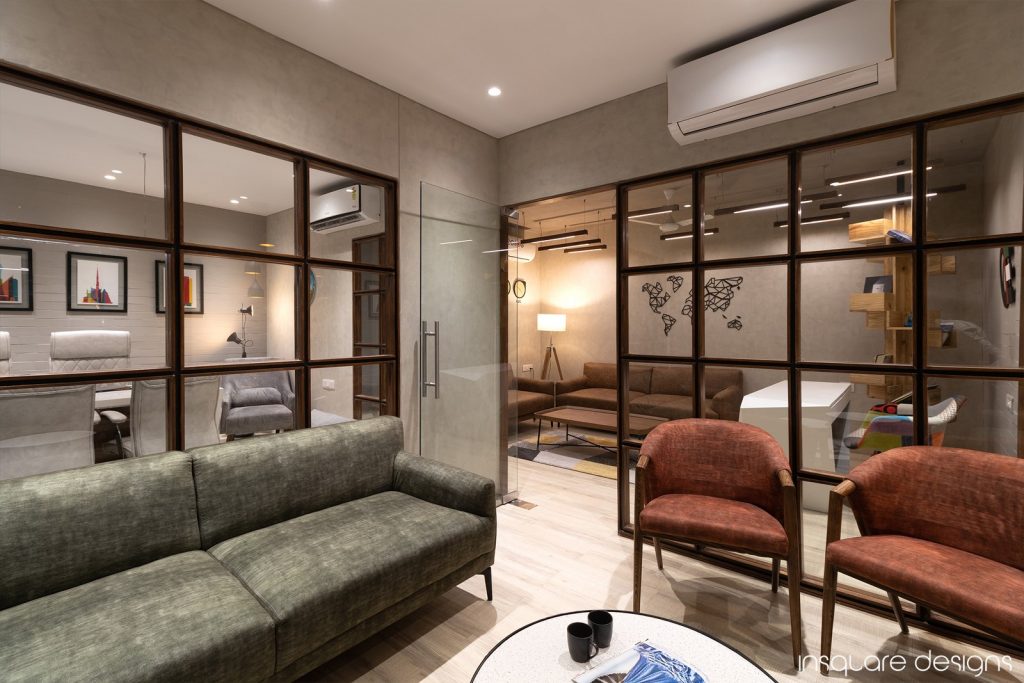 The colours of sofas and the table were inspired by the company's logo. Where those sculptures and hangings give complete justice to space – every space has a story to say and a moment to savor.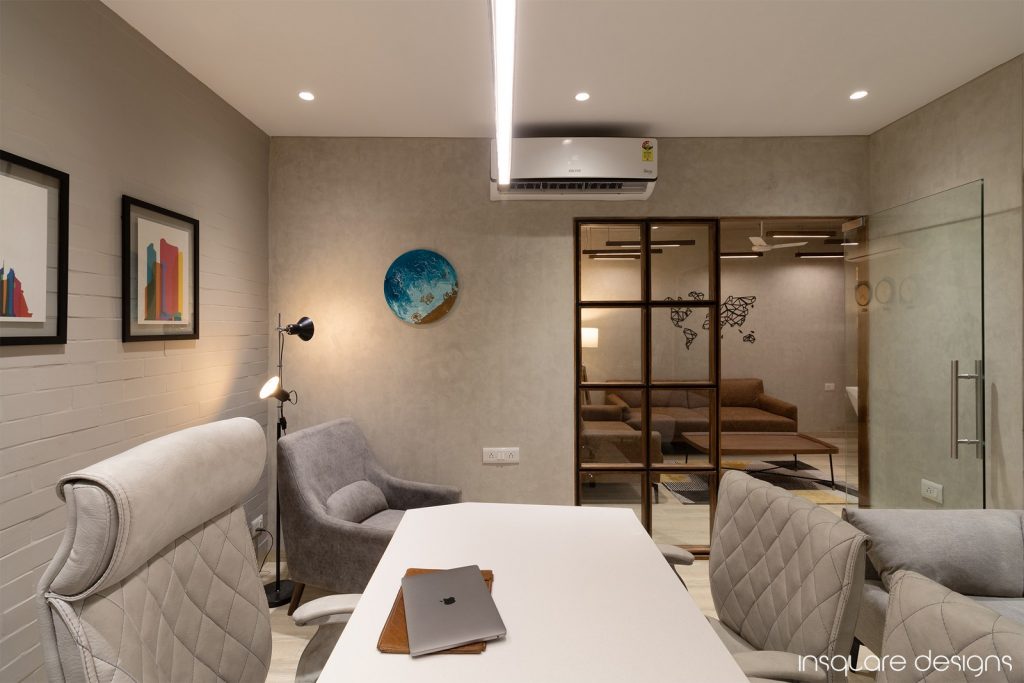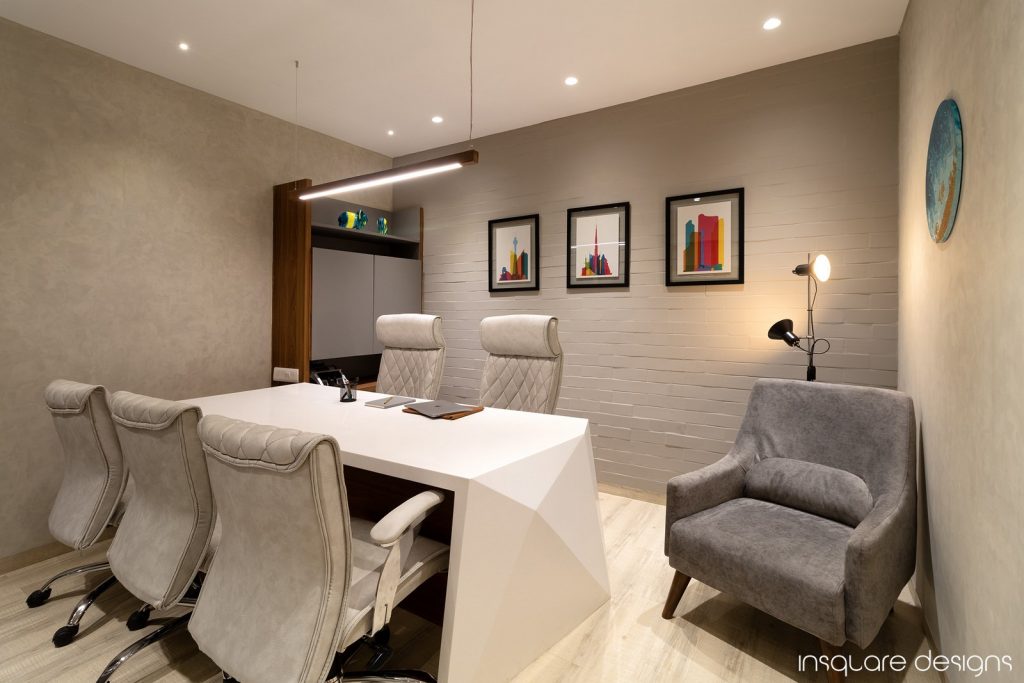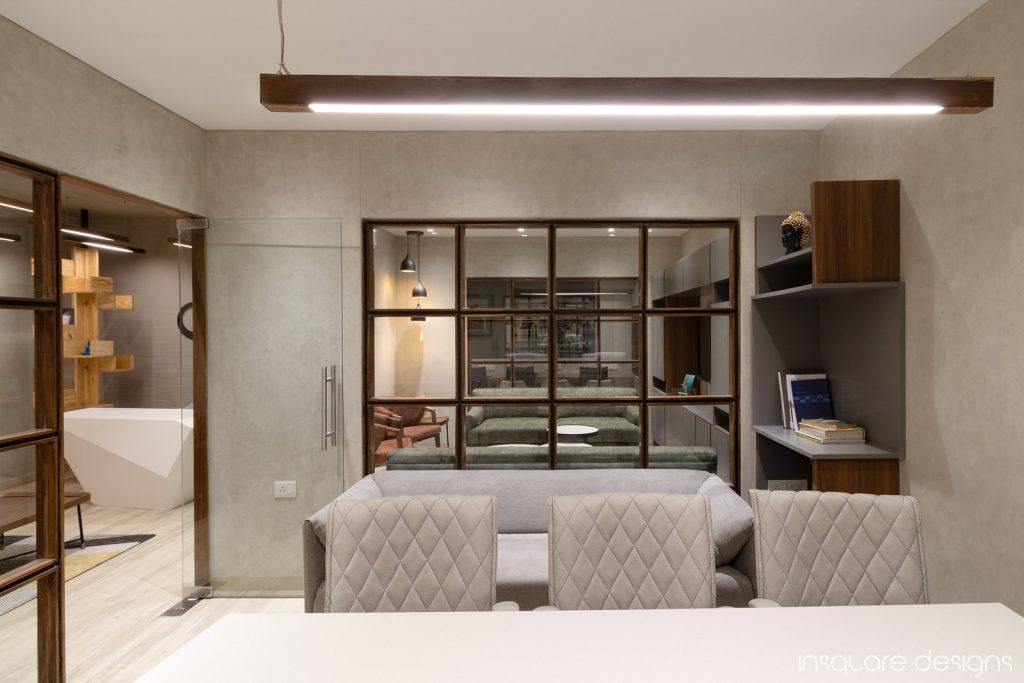 Coming to the most important part of the office is The Director's Cabin. It was designed by the word kept in mind "Minimalism…" A brick wall, classic chairs, standing lamp, hanging, and some wall art results into a total desired look.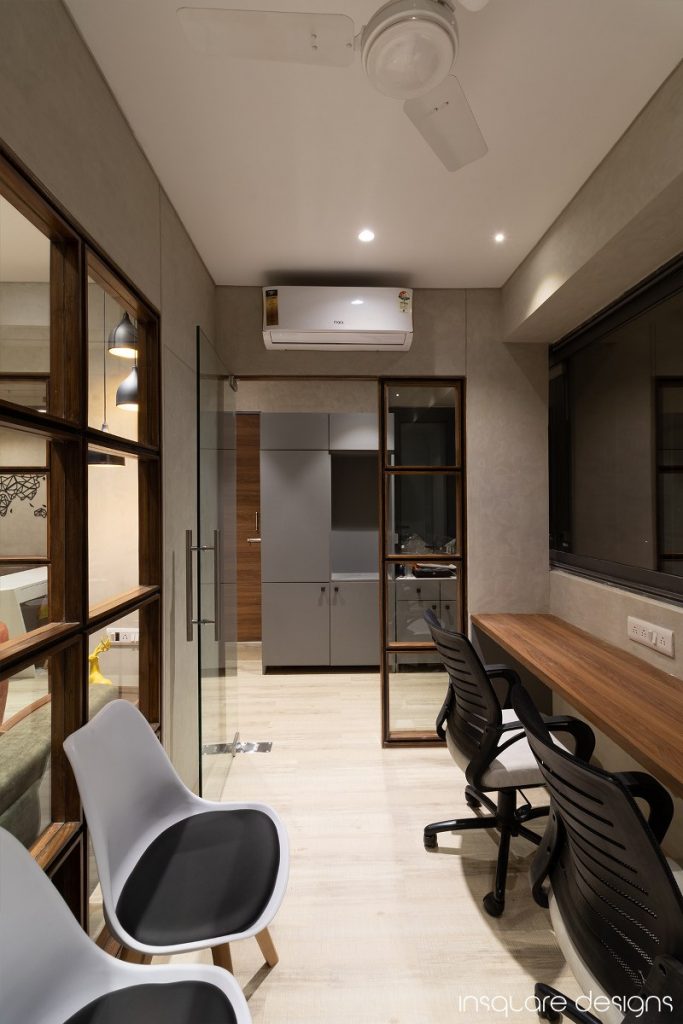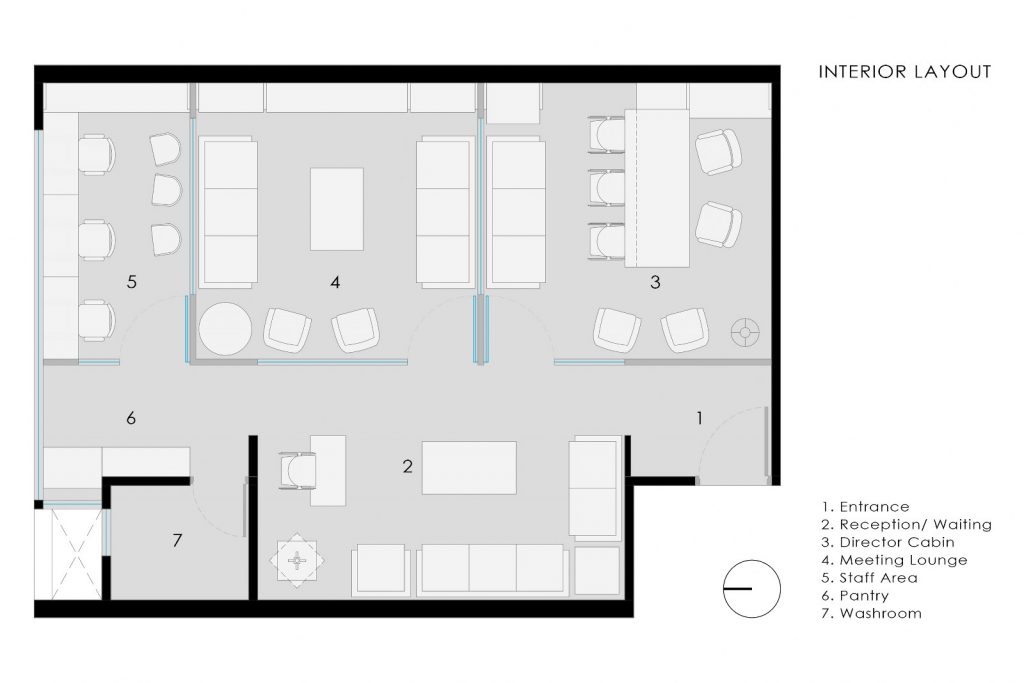 FACT FILE:
Design Firm: Insquare Designs
Project: Office Interior
Client: Opulence
Location: The first, Ahmedabad
Carpet area: 650 sq. ft.
Year of completion: 2019
Design by: Ar.Aman Soni & Janki Soni
Design Team: Ar.Nikunj Patel
Executed by: Harshin Shah
Photography: Abhishek shah
ABOUT FIRM:
Insquare designs is an architectural design practice founded by Ar. Aman Soni in Ahmedabad, Gujarat in 2016, The firm has been actively involved in the fields of architecture and interior designing. aiming for simplicity, innovativeness, And timelessness. At the moment, our firm is involved with various kinds of projects including Residential, Commercial, Corporate, Institutional, Retail, Hospitality, etc.
We are a strong, sharp, and experienced team of architects, structural designers, PMC, MEP consultants, HVAC consultants, landscape, interior, and lighting designers ably supported by our technical, administrative & back-end staff. For each project the approach rest on a careful understanding of space, or the site's, present and historical characteristics in order to anchor the proposed intervention with the intrinsic qualities of the surrounding, revealing traces of the past through a resolutely contemporary language.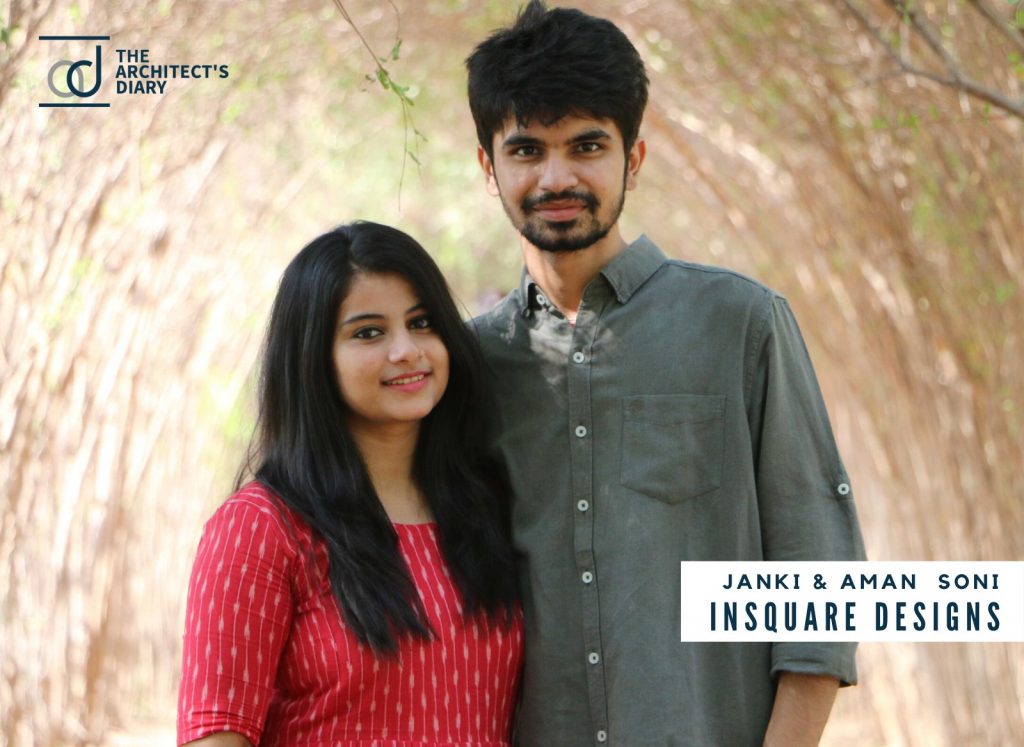 Website: https://www.insquaredesigns.in/
Instagram: https://www.instagram.com/insquaredesigns/
Facebook: https://www.facebook.com/insquaredesigns/

&nbsp