What do Home Extensions Cost?
There are lots of factors that go into the cost of an extension – each one will be different.  Things like the quality of building materials, the design, the layout and even where in the country you live will play a part.  But there are some general ideas about the cost of home extensions to give you some starting points.
Basic extension types
Smaller less complex extensions will cost less than bigger, more complex ones.  Kitchen extensions will cost more if you are adding a new kitchen than creating space for a second living room.  Yet a two storey extension might not cost that much more than a single storey one.  Here are some ideas:
Single storey extension
Estimates from last year say around £1200-1500 per square metres, rising to £1500-2000 in London.  You should add around 10-15% for professional fees such as an architect and structural engineer then there's VAT to consider.  So a simple single-storey extension that is 5×5 metres could cost from £39,000.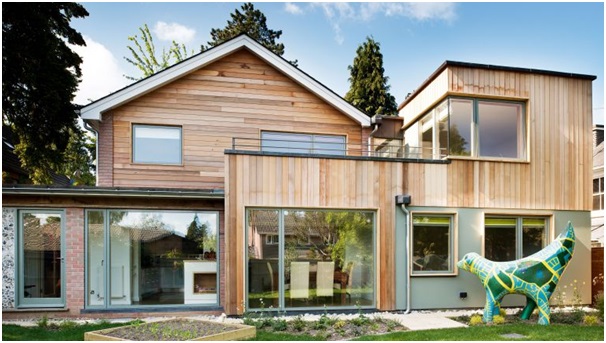 Two storey extension
If the two storeys are the same size, then the price increase isn't just a simple double.  You normally add 50% for a second storey because there are no foundations or much extra in the way of professional fees.  So that same area doubled could cost around £76,000 including professional fees and VAT.
Kitchen and bathroom extensions
Kitchen and bathroom extensions are a bit more complex because there are fixtures and furniture to consider.  You also need to factor in plumbing and electrics.  For bathrooms, you can add around £5000 if you want your extension to serve this job, depending on what features you want to add.
A kitchen will typically add around £10,00 for a low to a mid-range kitchen and significantly more if you want a high quality, designer kitchen adding.
Finishings and fittings
You also need to factor in finishing and fittings, regardless of what type of extension you are adding.  This might be simple things like painting the walls, adding wood floors or carpets and adding the lighting and electrics.  Or it might be things like joinery costs, bespoke flooring and special lights and electrics.  You need to get quotes for all of this before you settle on your project as it can be surprising how these can mount up.
Don't forget windows as well!  Even in a single storey extension, you will want windows and possibly a door or patio doors.  These will help with light and air as well as doing their part for insulating the property. Know more about it at Architectures Ideas!