&nbsp
The project dwells in a close-knit urban neighborhood near the Pune International Airport. The name "Transparence" comes from the specific behavior of the Villa, having unobstructed views and non embellished interiors. While designing the project, we were affected by the following. The noise generated by jets from the nearby airport. Privacy from the surrounding neighborhood.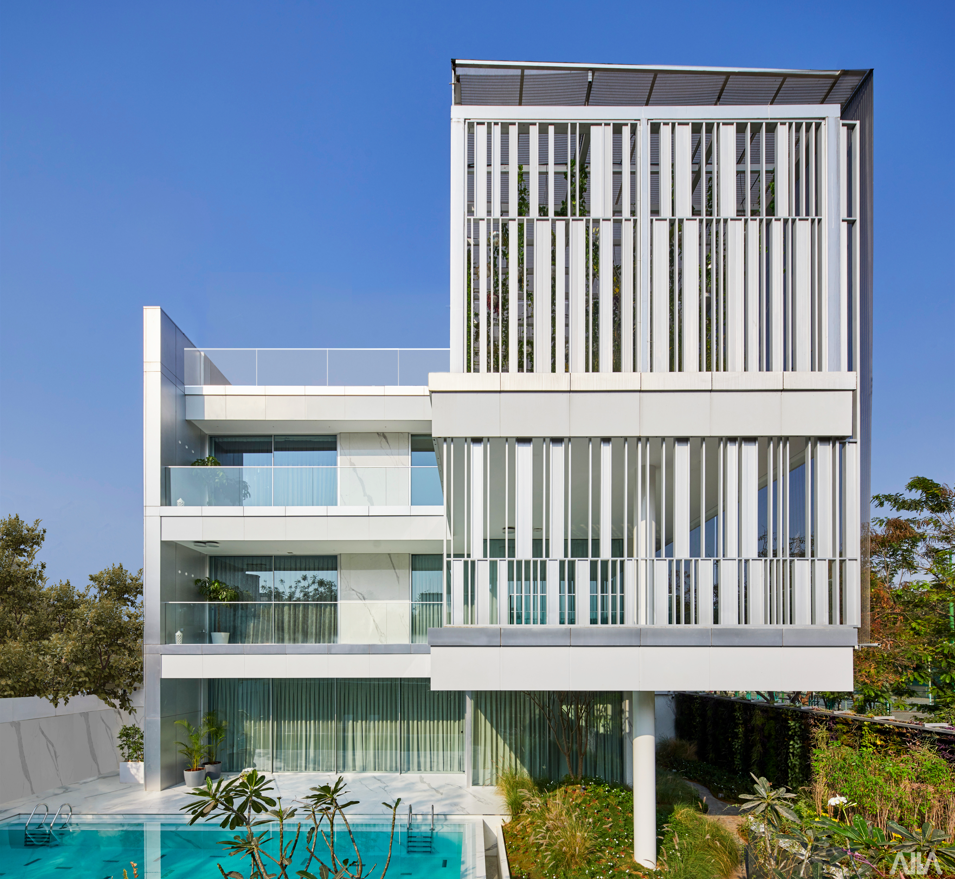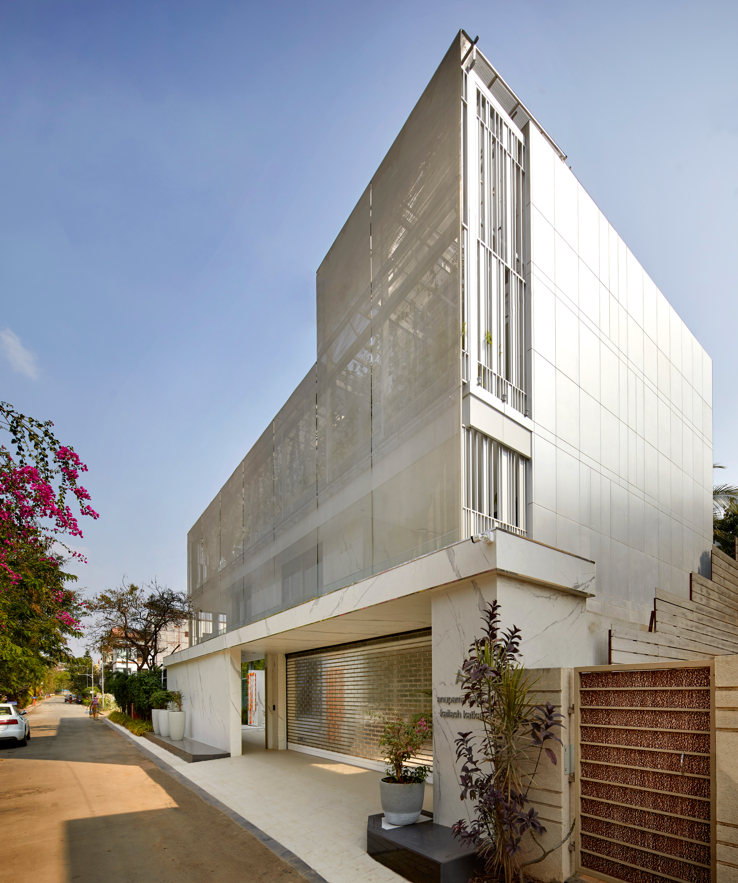 Villa Design Having Unobstructed Views and Non Embellished & Breezy Interiors | Aijaz Hakim Architect
Visit : Aijaz Hakim Architect
"Zero Elevation," a concept inculcated over the years by the firm, where a minimalistic approach is adopted for the facade, resulted in the installation of an Architectural mesh (GKD Lago), the versatility of which acts as a dual feature for the house. Apart from giving rise to an aesthetic zero elevation, it also helps screen light, air, dust and provides security. Spanning the entire length of the North and West facade, this mesh allows unobstructed views of the surrounding while screening views from the outside.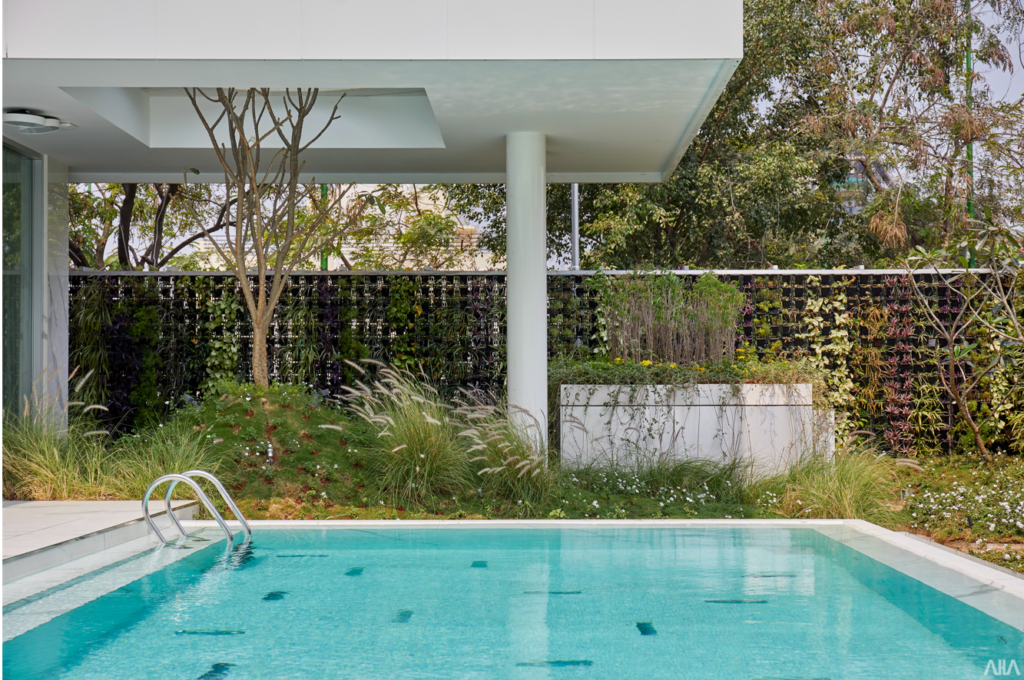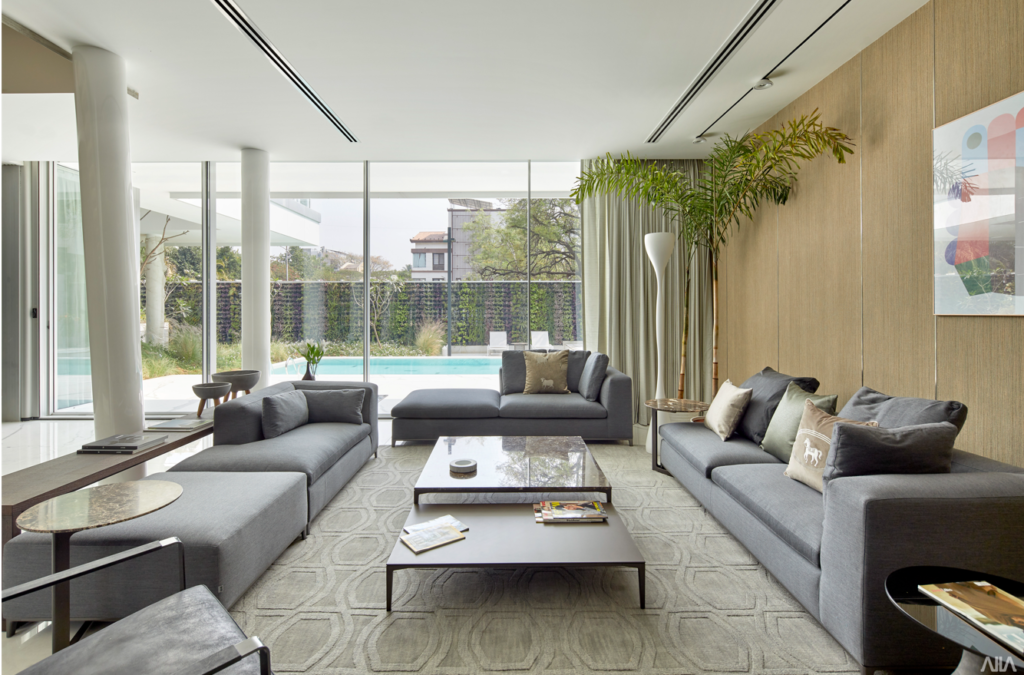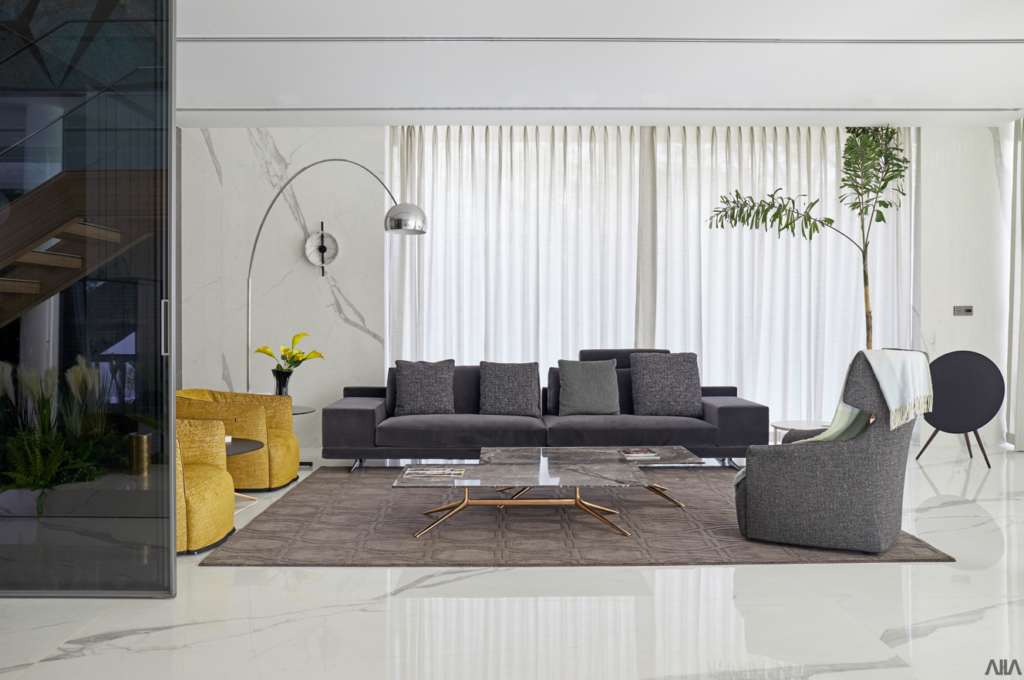 The Villa is insulated from heat and sound by utilizing floor-to-ceiling double-glazed insulated glass windows along with double masonry walls. Fenestration on the East facade is set deep within the elevation to circumvent direct sunlight and wind. The South facade is a blank double cavity wall with aluminum cladding which acts as a bad conductor of heat.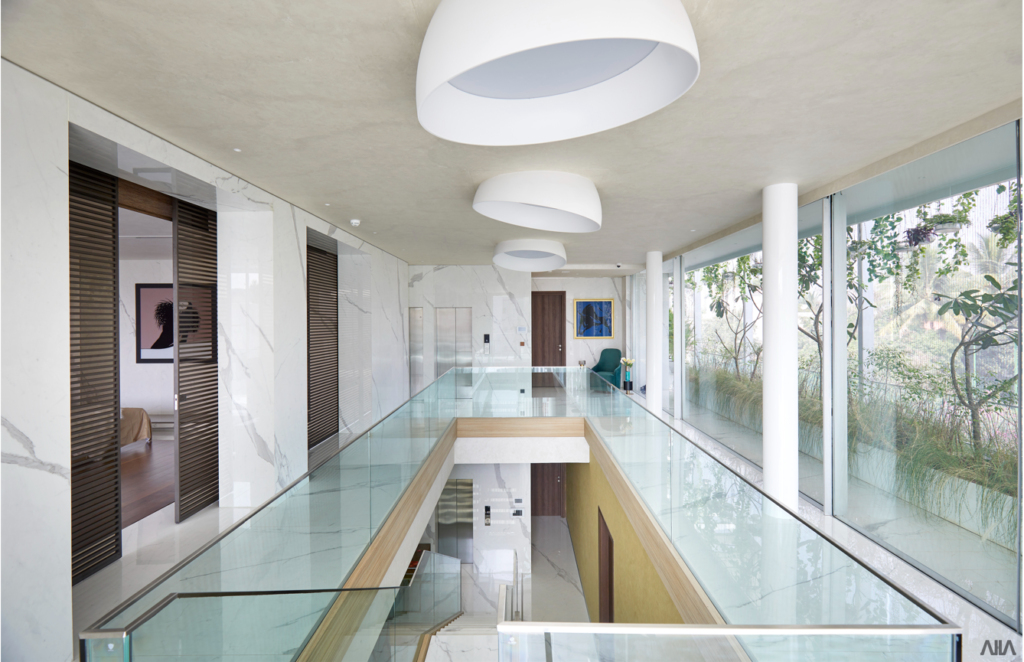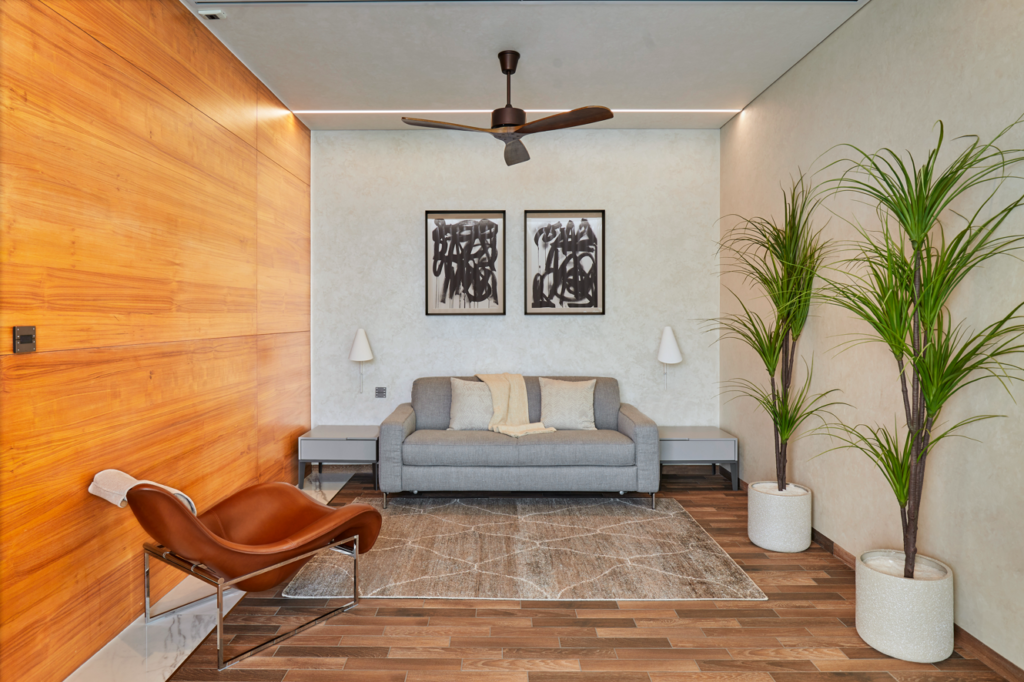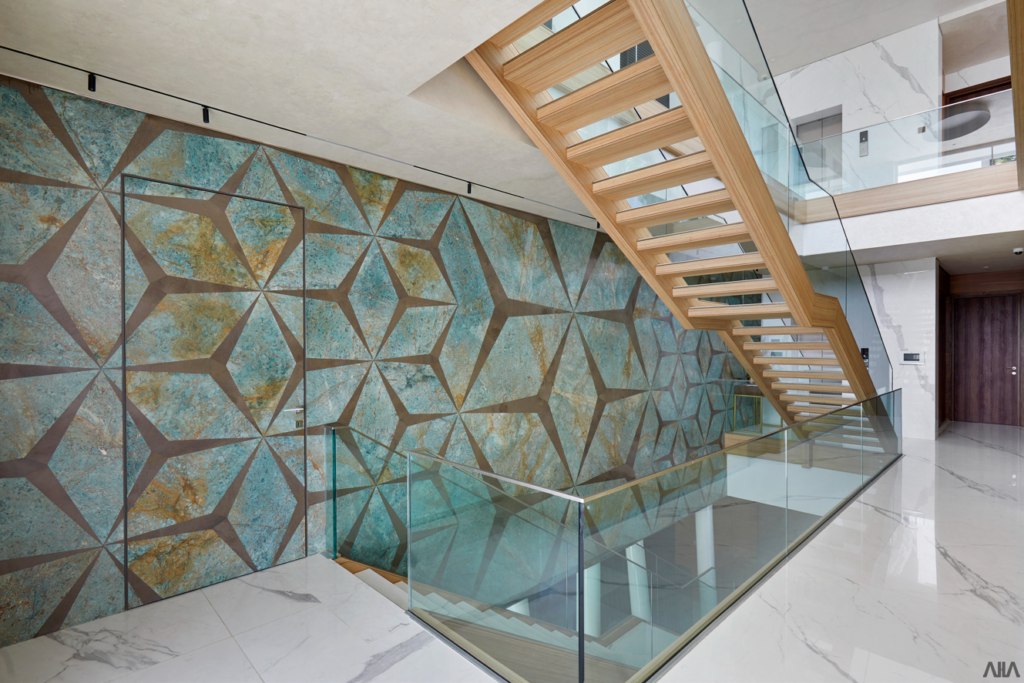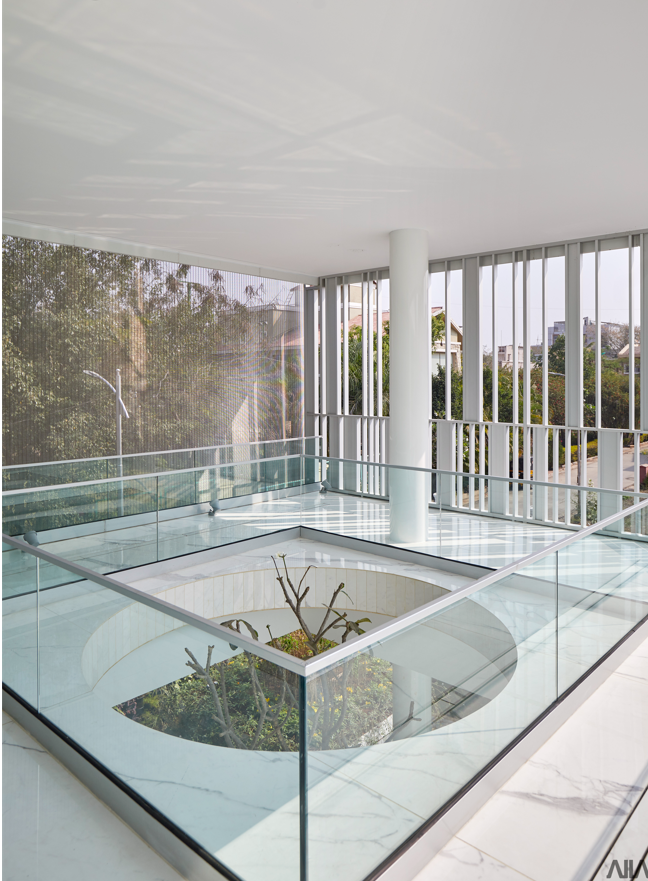 The material palette resonates with the minimalistic approach, while allowing individuality for its residents. Large-format tiles have been used extensively for the interiors and exteriors, giving rise to a polished elevation complimenting the mesh. The use of paint was limited to reduce maintenance issues.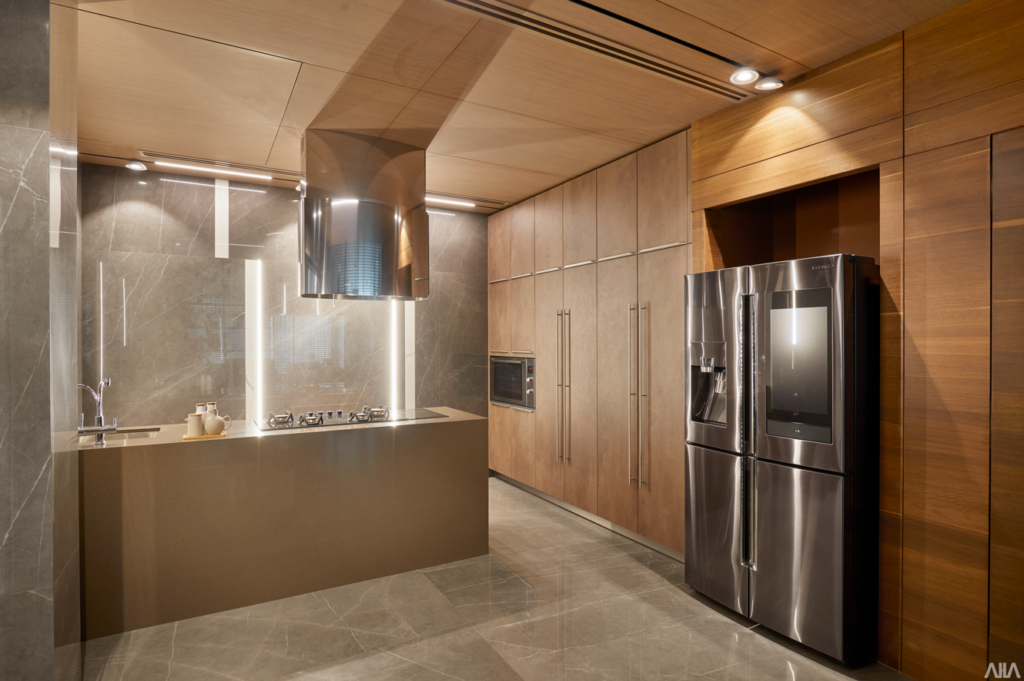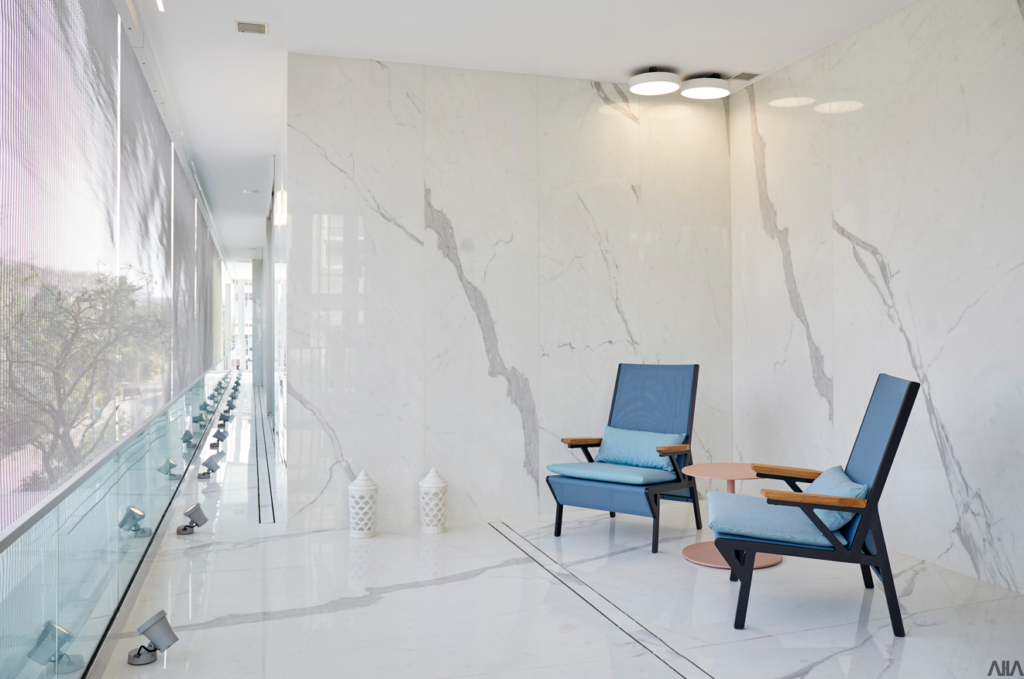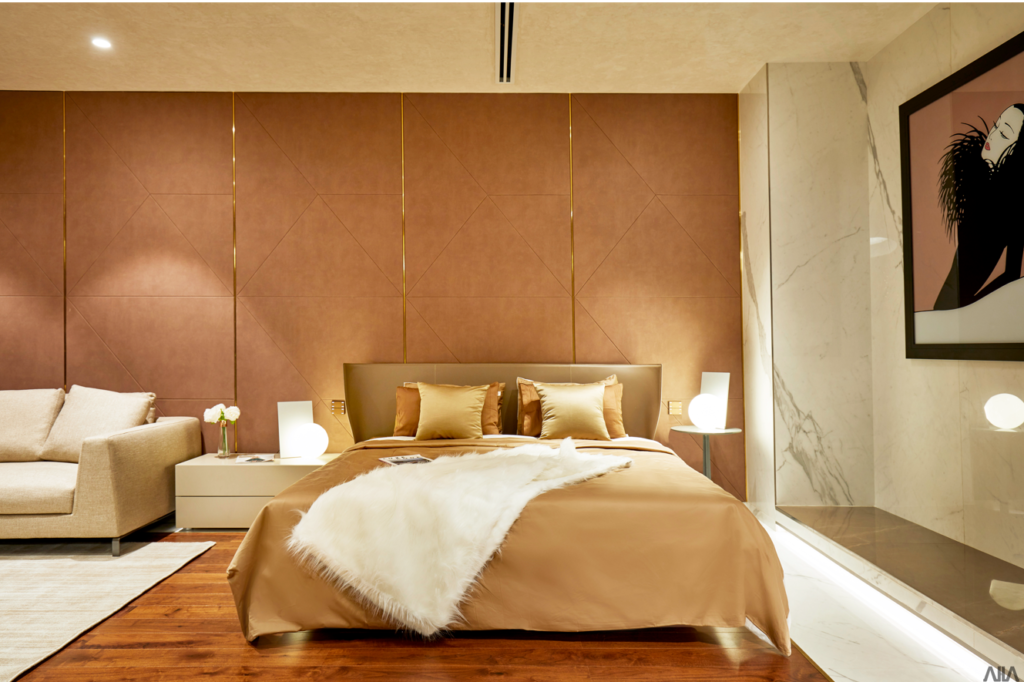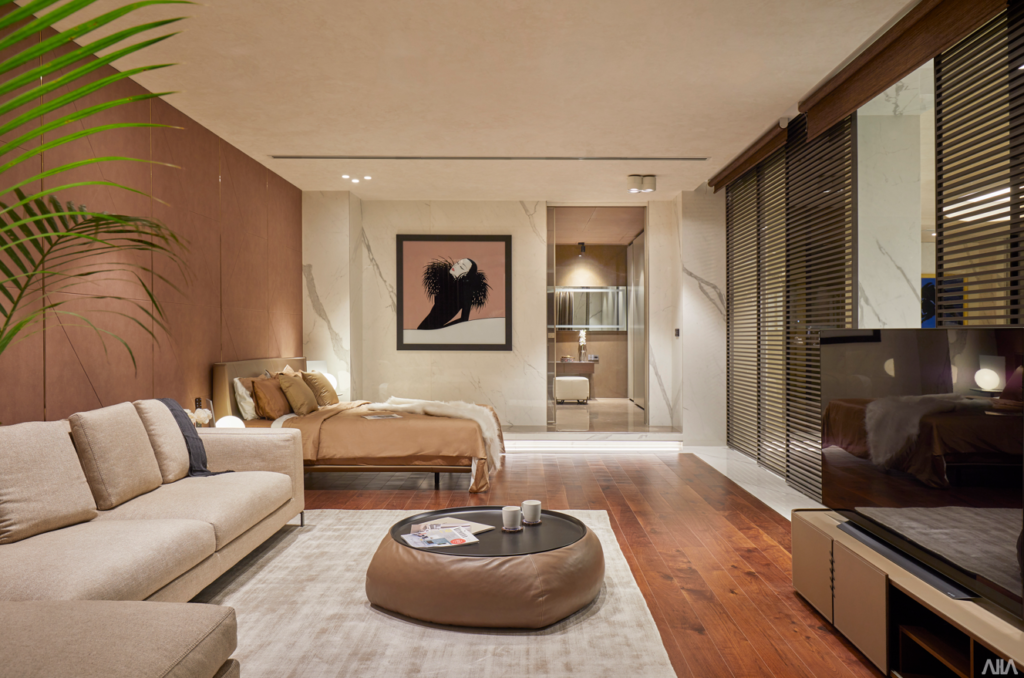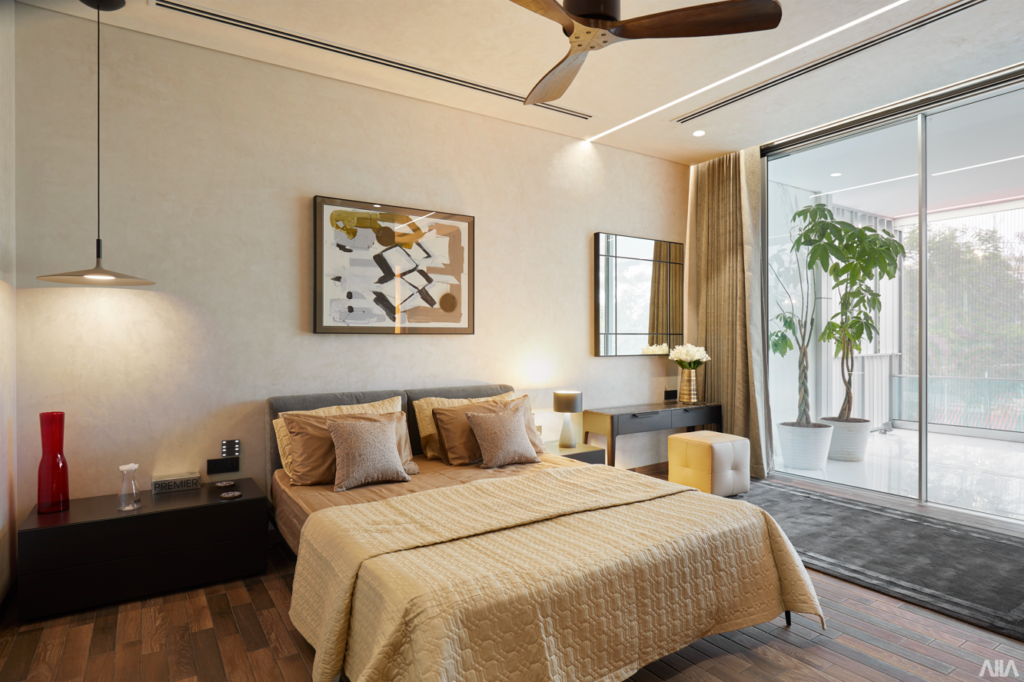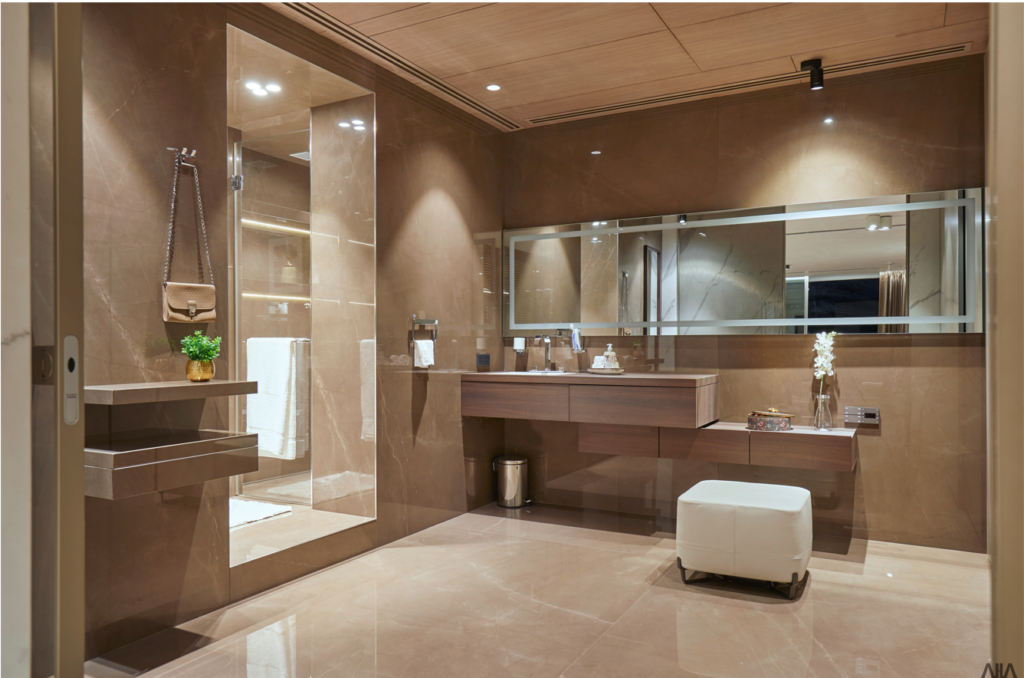 The interiors and the landscape were designed in cohesion, with each space generously lit by the morning sunlight and large windows welcoming the outdoors. The Formal and Informal spaces of the Grand Hall with the oblique columns face the serene pool with the lush Pampas grass swaying in the background. A single-flight open staircase stitches the three floors of the house, allowing diffused light to percolate the interiors. With light, breeze, and openness being the natives of the design, this Villa stands true to the innocence of spaces and the honesty of materials.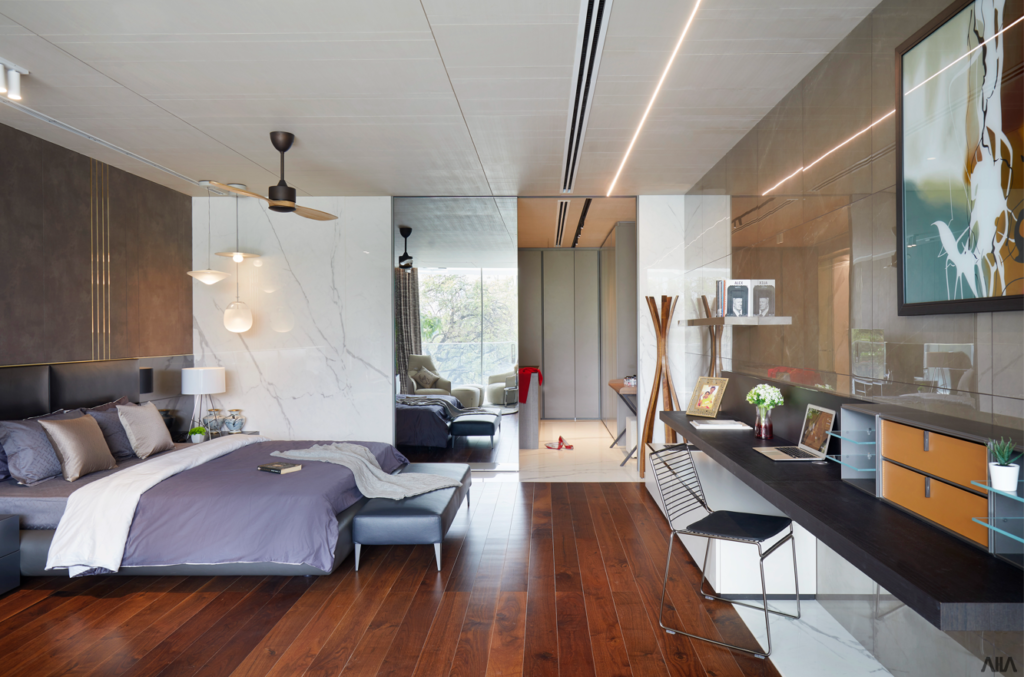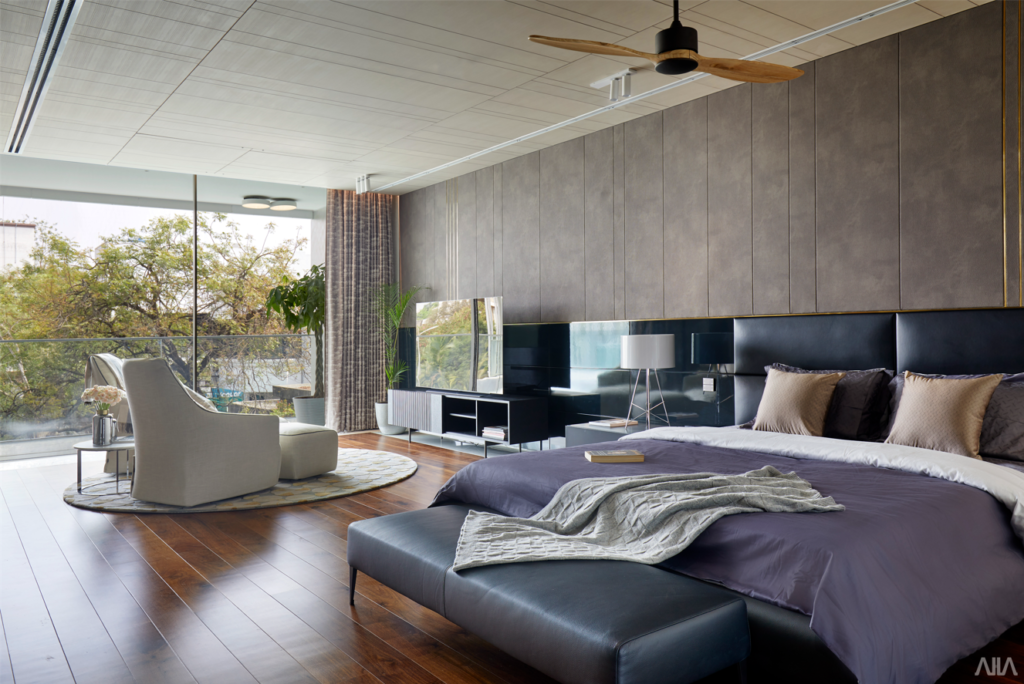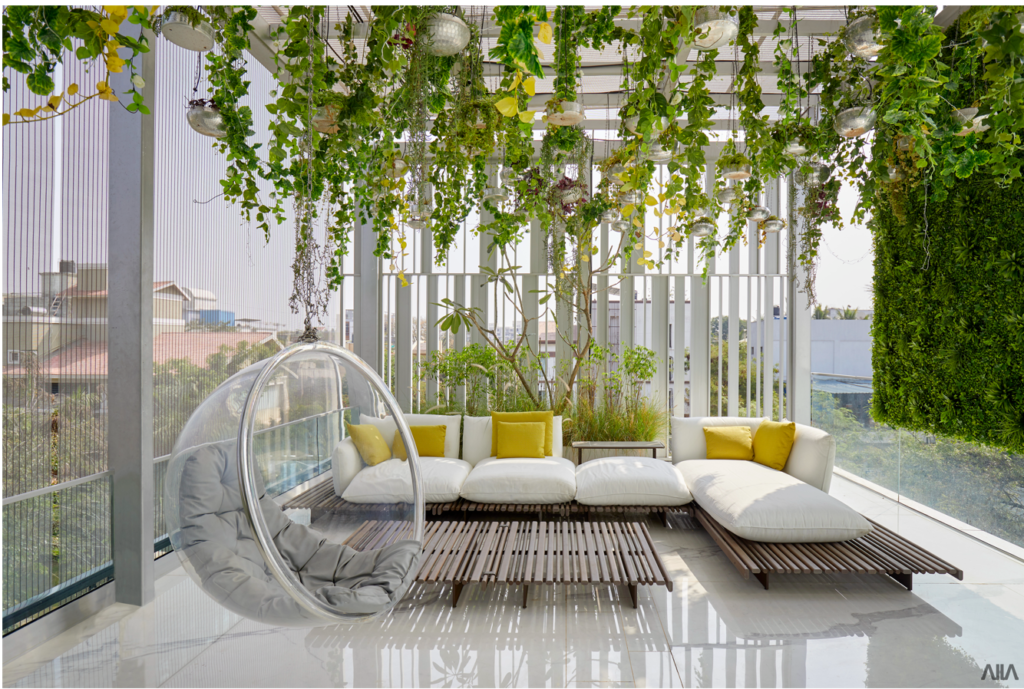 FACT FILE
Designed by : Aijaz Hakim Architect
Project Type : Residential
Project Name : Transparence
Location : Puru Society, Pune, India
Year Built : 2021
Project Size: 15,000 sq.ft
Principal Architect : Aijaz Hakim
Team Design Credits : Harsh Indurkar & Ms. Francesca Makasare
Photograph Courtesy : Lorenzo Vecchia
Products and Materials : Wallcovering / Cladding : Iris FMG, Takt Srl | Construction Materials : Nuvoco, Sika, Mapie | Lighting : Delta Light, Flos, HYBEC | Doors and Partitions : Rimadesio, V-Can | Sanitaryware : Duravit, Grohe, Zucchetti | Facade Systems : GKD metal fabrics | Windows : Tisya, My Window | Furniture : B&B Italia, Porada, Giorgetti | Flooring : Iris FMG, Quick Step | Kitchen : Sea Kitchen | Artefacts : Rusi Ratnagar
Consultants for the Project : Structure Engineers : Mr. Kishore. P. Jain & Associates | Electrical Consultant – Mr. Milind Ghate | Plumbing Consultant – Pushkaraj Consultancy | General Contractors – Mr. Satish Gavali | Finishing Contractor – Generic Works |
Firm's Website Link : Aijaz Hakim Architect
Firm's Instagram Link : Aijaz Hakim Architect
Firm's Facebook Link : Aijaz Hakim Architect