Victorian Style Residence Interiors | P&D Associates
This 1650 sq ft private residence is located in the city of Ankleswar. Working with same client can be challenging sometimes, the expectation is to get refreshing ideas and newness in design as it is to be compared to your previous designed spaces. The firm has worked for this client's previous house apartment in Mumbai designed in classic modern palette and this time they wanted something different, which resulted into making a modern representation of classic colonial art deco with dramatic bold artworks.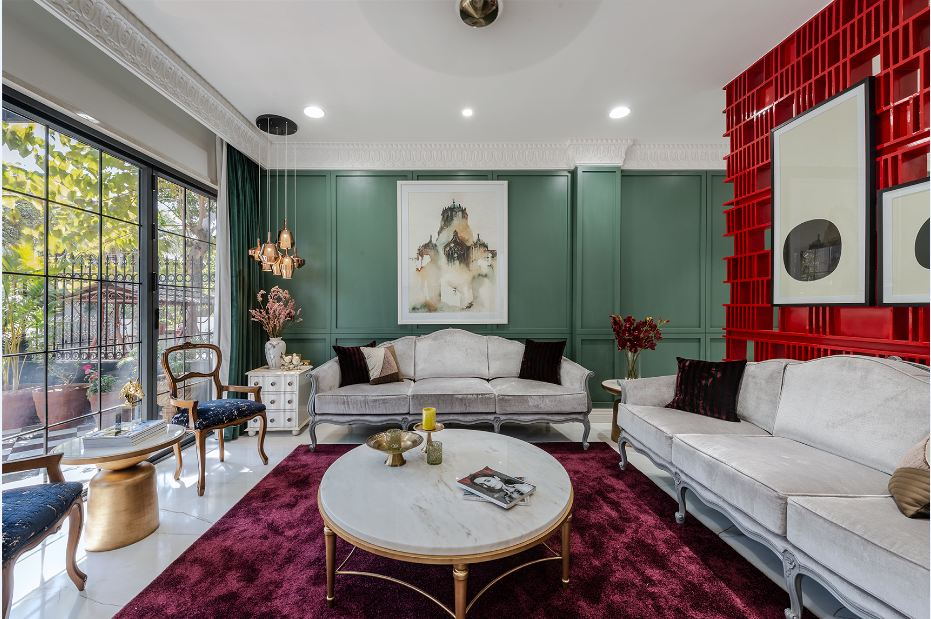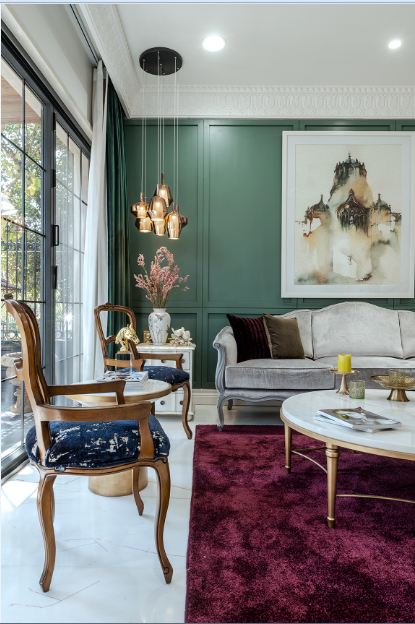 It's a nuclear family of a married couple with two daughters. In living space drama is tired to achieve by adding something one would not thought will fit in to the rest of the interiors of the space. The red solid breakouts along with the colonial furniture are rightly adding much needed drama to the space; it encompasses a particular style of interiors. In addition, it also features a rich palette of luxurious fabrics, ancient colors and brass finishes complimenting the playful yet dramatic effect in this sumptuous set.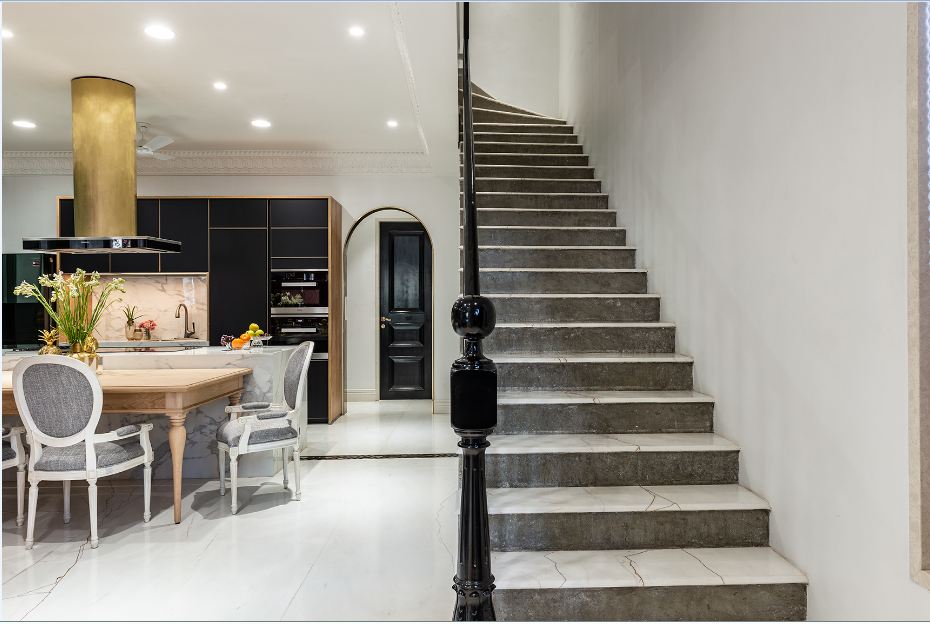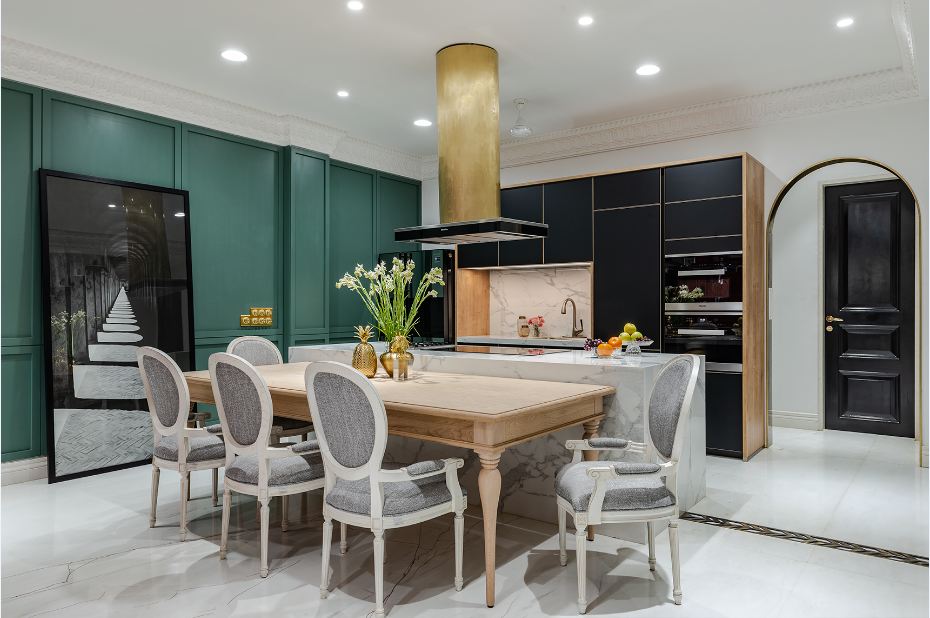 Show-stealer of the dining and kitchen space is an antique Victorian styled chairs perfectly blending with the unfinished wooden table. Luxe finishes, dramatic decorating ideas and striking artwork set the tone for any bedroom and it is rightly implemented for the pretty girls living in it with a splash of pink tones and bold artwork choices the room is nothing more than a paradise for any young free spirited girl. Home theater features a white finished Victorian Style Wall Sconces with tassels paired with brass finished furniture.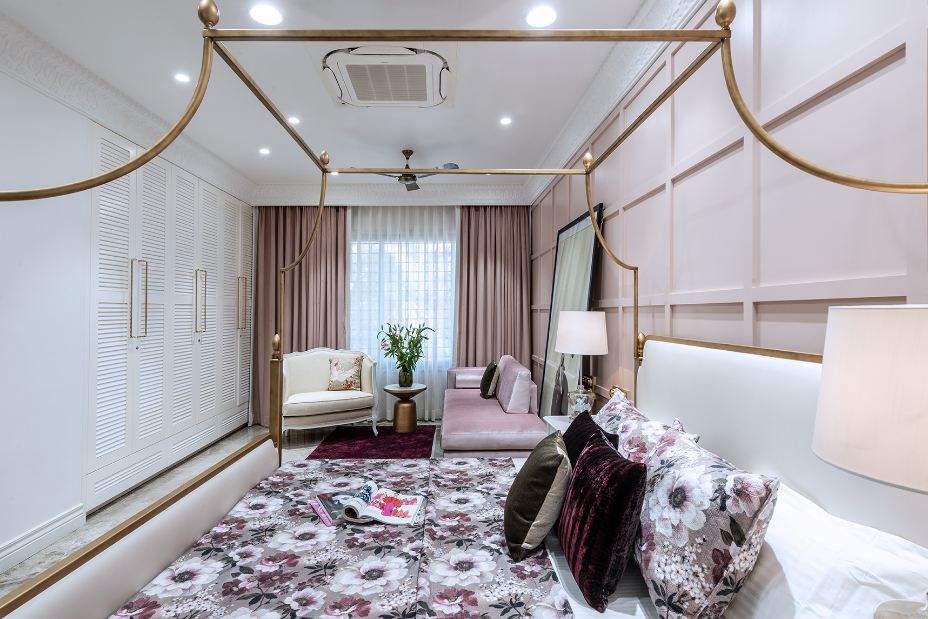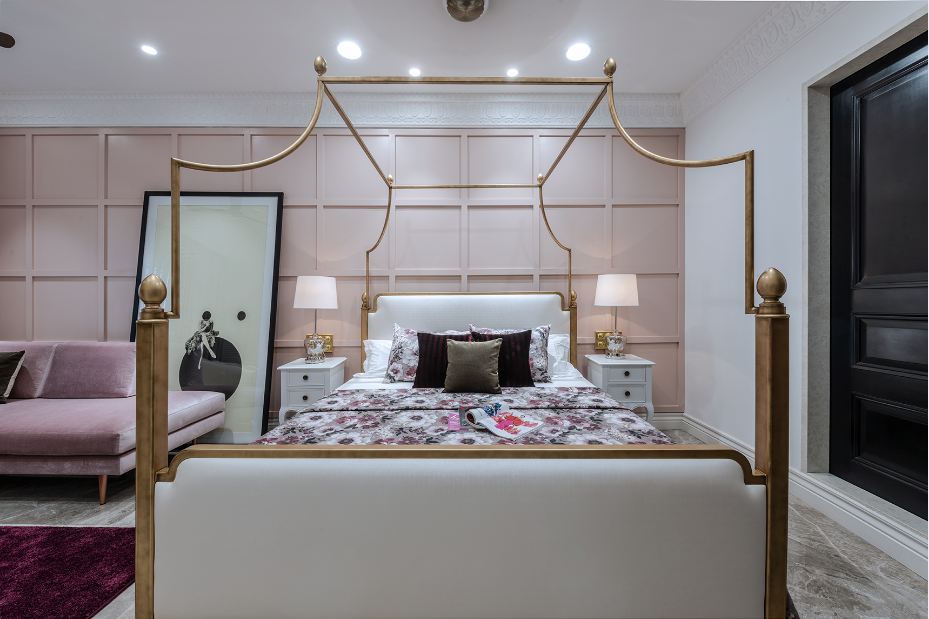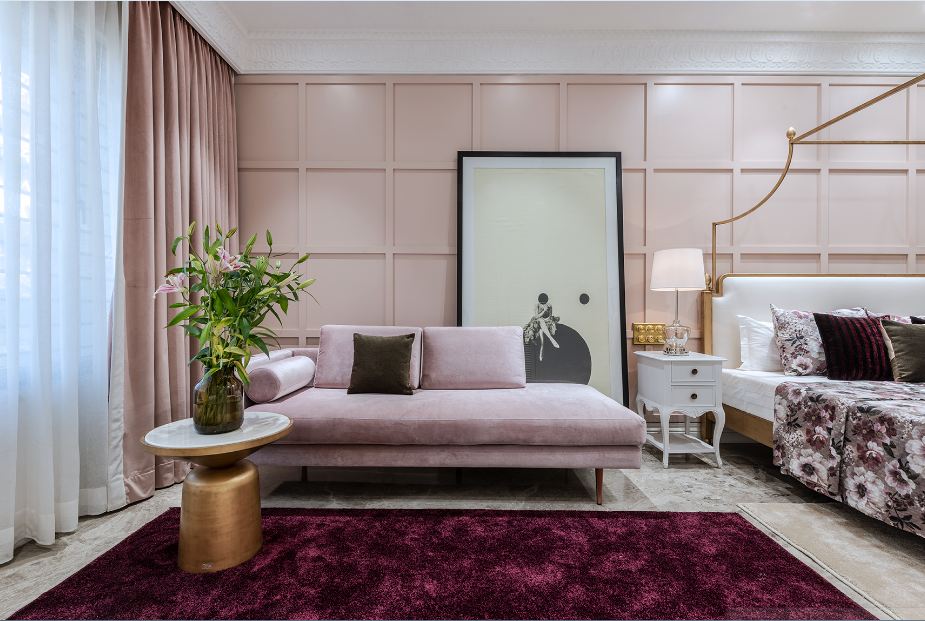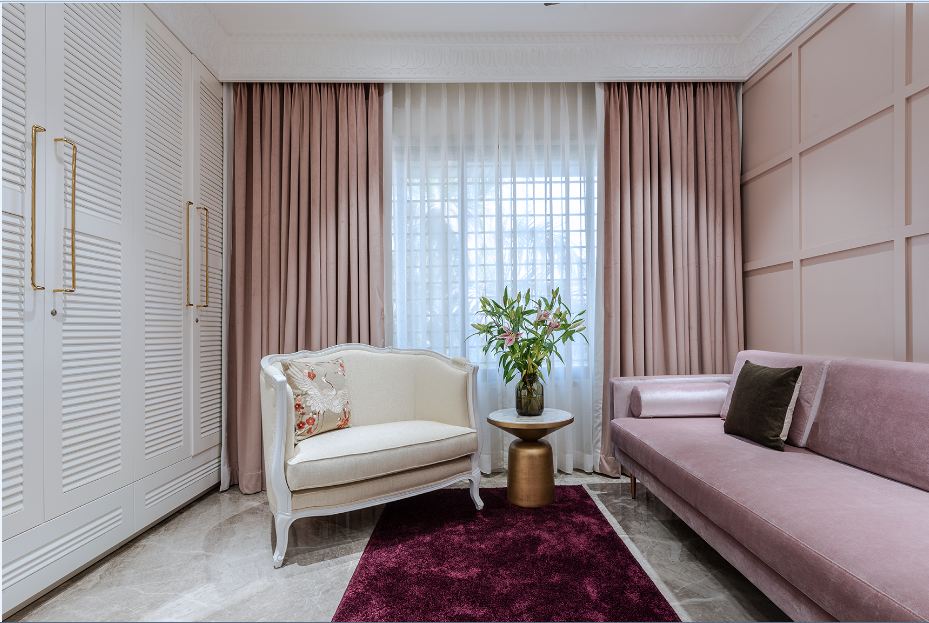 FACT FILE
Firm Name: P & D Associates
Name Of The Project – A Subtle Contrast
Name Of The Client – Mr. Ravi Shetty
Location – Ankleshwar (Gujarat)
Total Built Up Area – 1650sqft.
No Of Bedroom – 3 Bedrooms
Property Type – Private Residence
Furniture – Green Apple Pvt. Ltd (Lisbon, Portugal)
Principal Designers – Devang Patel, Pratik Siddhpura
Sub Designer – Nishi Mamlatdarna
Photo Credits: ©Photographix
FIRM PROFILE
The firm P&D Associates, founded by principals Pratik Sidhpura and Devang Patel in the year 2009, is based in Bharuch.
They, at P&DA, strive to provide Architecture and Interior Design solutions that are bespoke with energy and contemporary cuts. Their design approach is largely involves an intense articulation of colours as mood makers. Materials and surfaces come together to create the right painting-like composition for a range of projects including corporate and residences, of various scales.