Unconventional And Dynamic Office Space Design | Chitte Architects
The project required the office to be modern and dynamic, yet calm and pleasant which would inspire the employees to be more creative and energetic. The requirements basically consisted of two types of office spaces: 1.Office space for brief discussions and presentations. 2.Common working space for employees.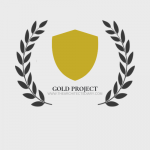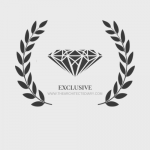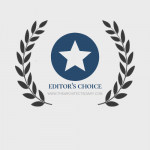 Design By: Chitte Architects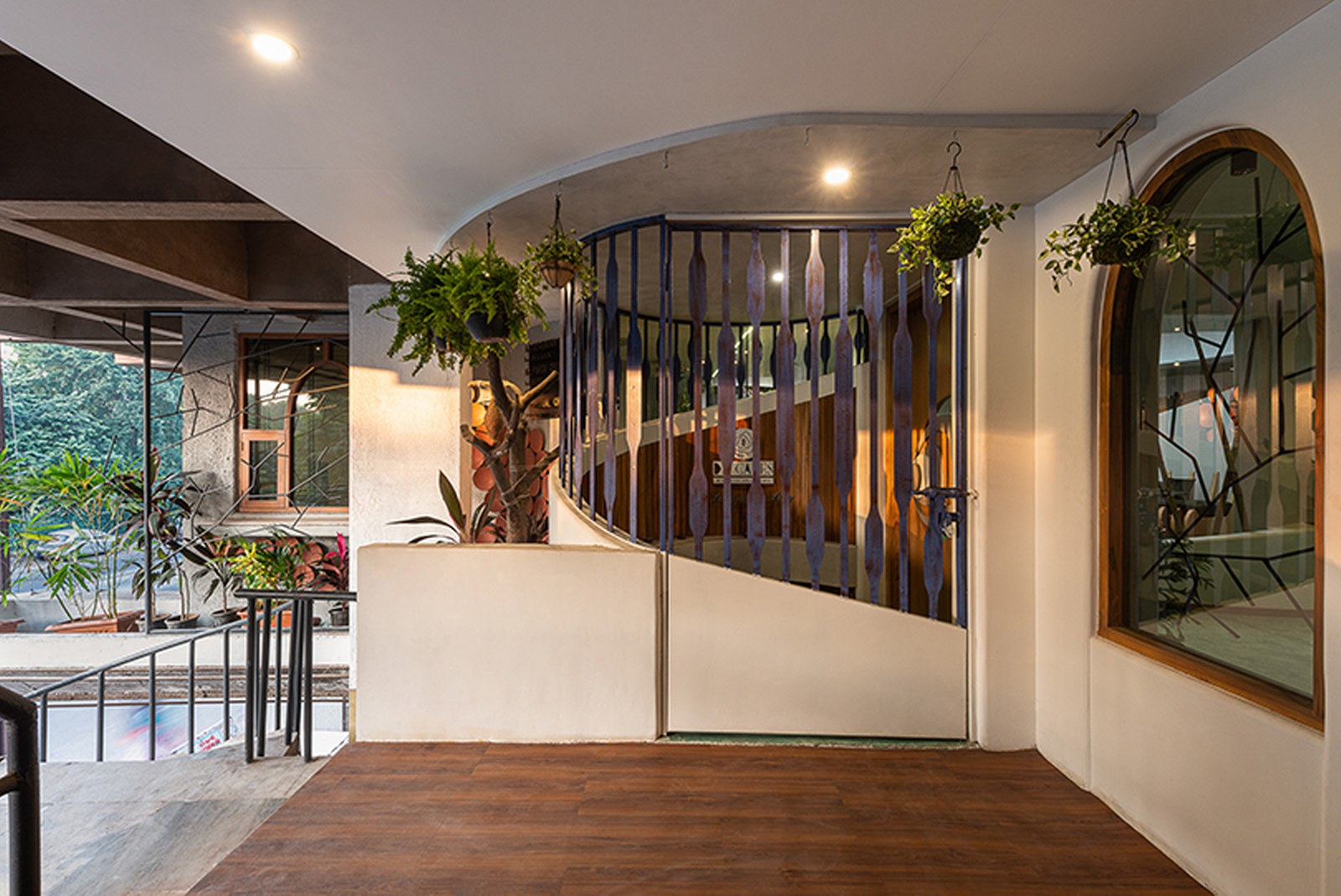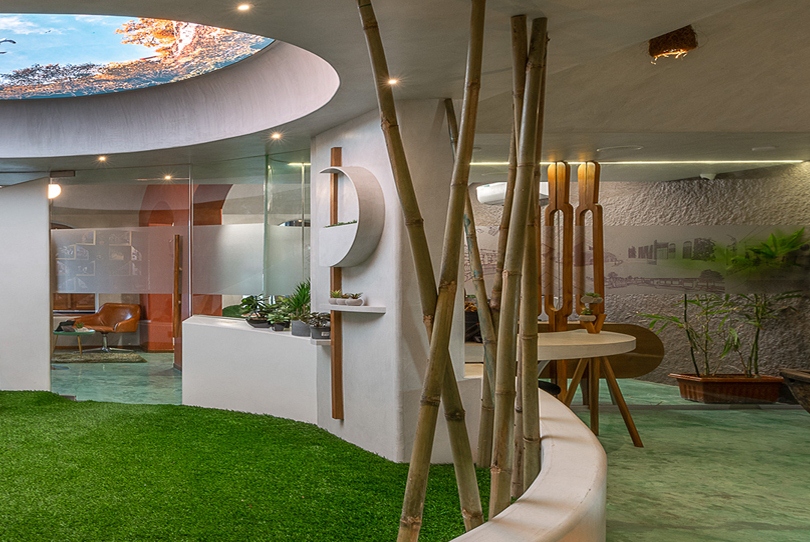 Design challenge:
Since the location is in a heavy commercial zone, the project demanded to bar the outer chaos to create a peaceful environment inside. Since the commercial complex had a heavy structural grid, the challenge was to design an office with visual connectivity, natural light, along with a sense of openness.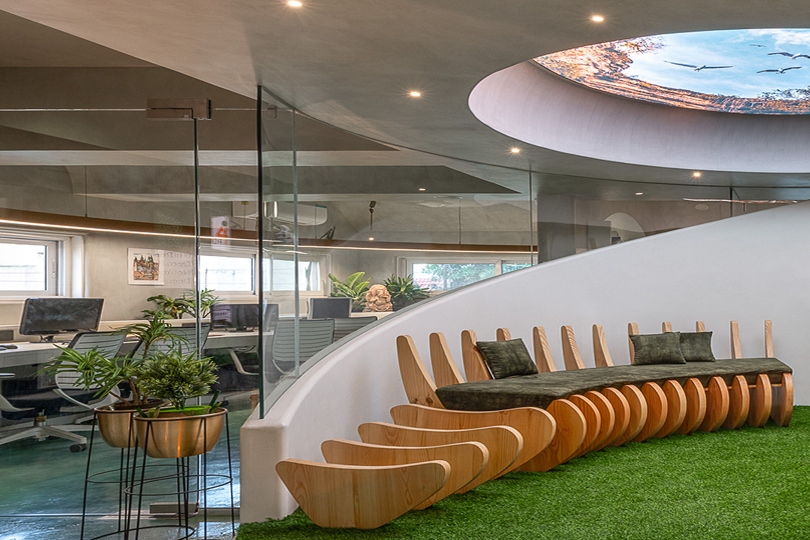 Concept:
The concept of the office revolves around designing cave-like structures, an idea that connects people with nature and detaches from the surrounding, which would inspire the users to be relaxed and creative. The office space required a modern, unconventional and dynamic atmosphere, away from the outer noise and chaos, along with a concept revolving around creating a cave-like structure and ambiance inside the office. Its material in sea blue color is used for flooring that will give continuous jointless flooring throughout the office, which will create an effect of water inside cave shaped offices.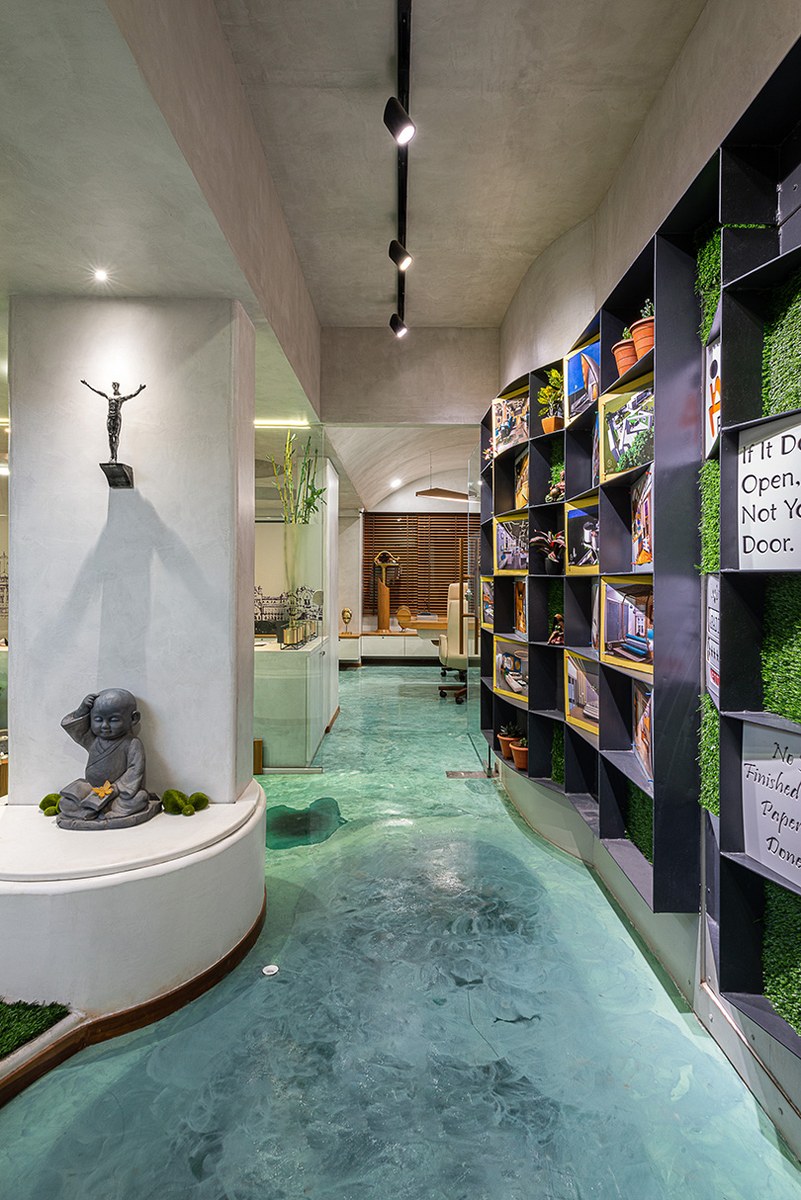 ELEMENTS:
Reception:
The office opens to a reception and waiting zone which is aesthetically appealing and welcoming. The main highlighting element of the space is recycled and revamped 80-year-old wooden boat, transformed into seating, which gives a vintage look to the entire area.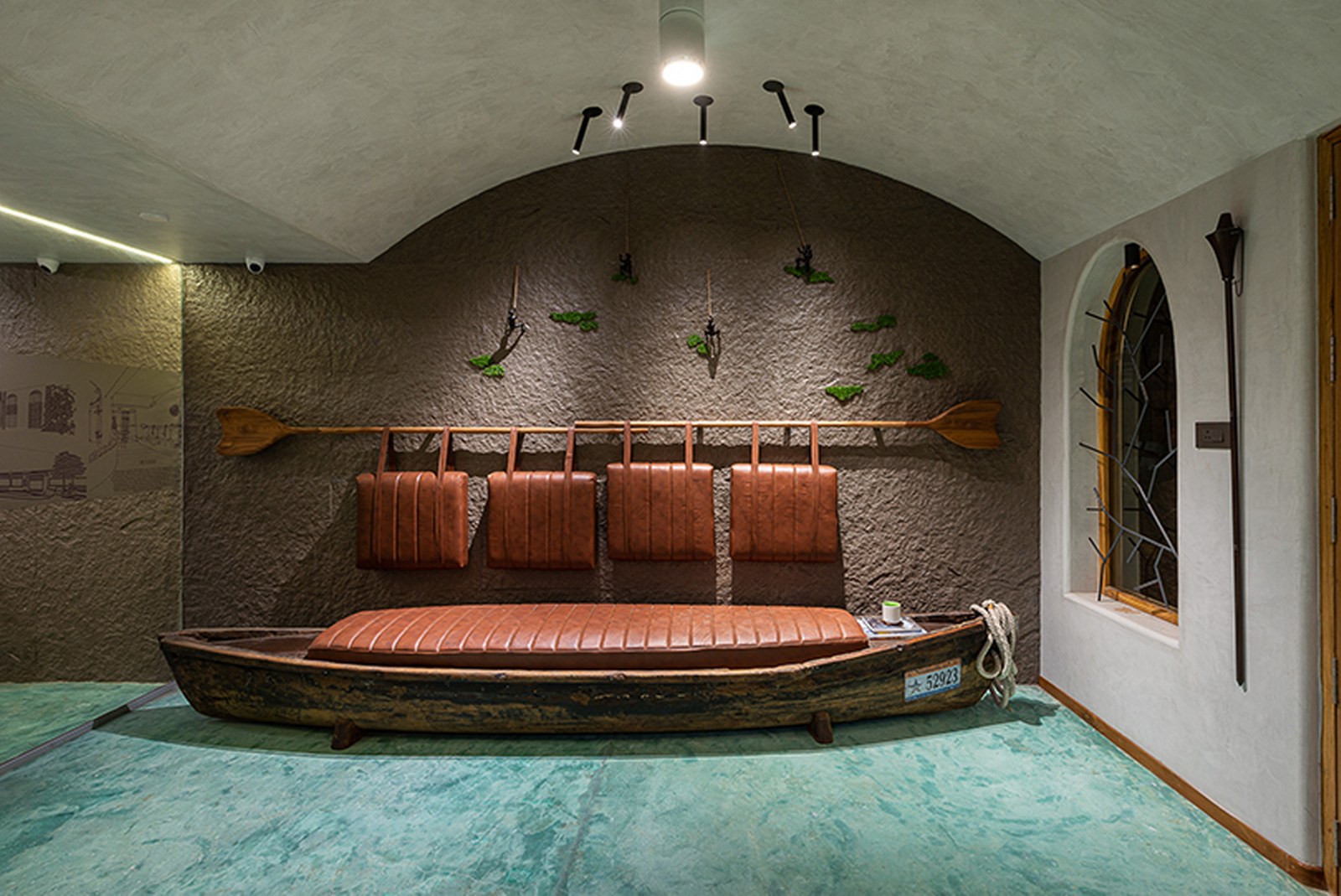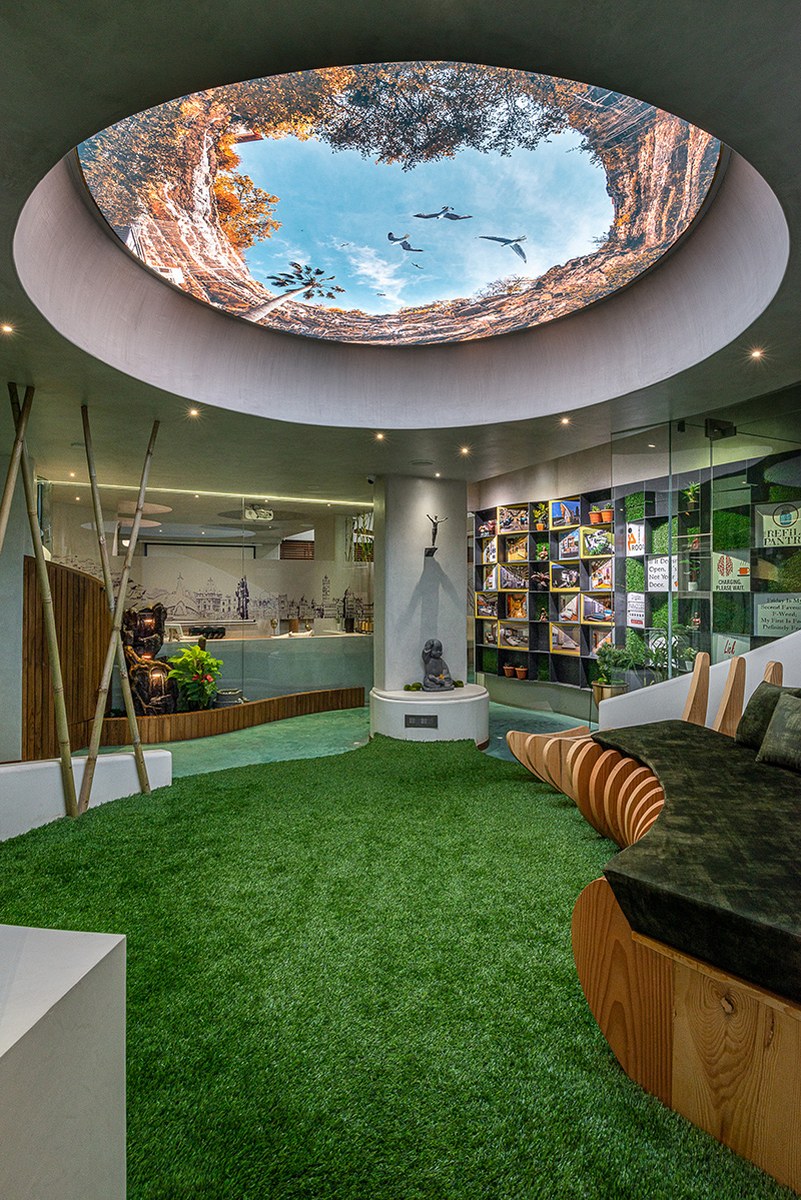 Central zone: the Brahmasthaan (focal point):
It binds all the spaces in the central area and acts as a multipurpose space for exhibiting artifacts and models as well as act as a small interaction space. The parametric wooden seating that acts as a sculpture in itself, vegetation and large led screen as ceiling gives the space an ambience of central open courtyard.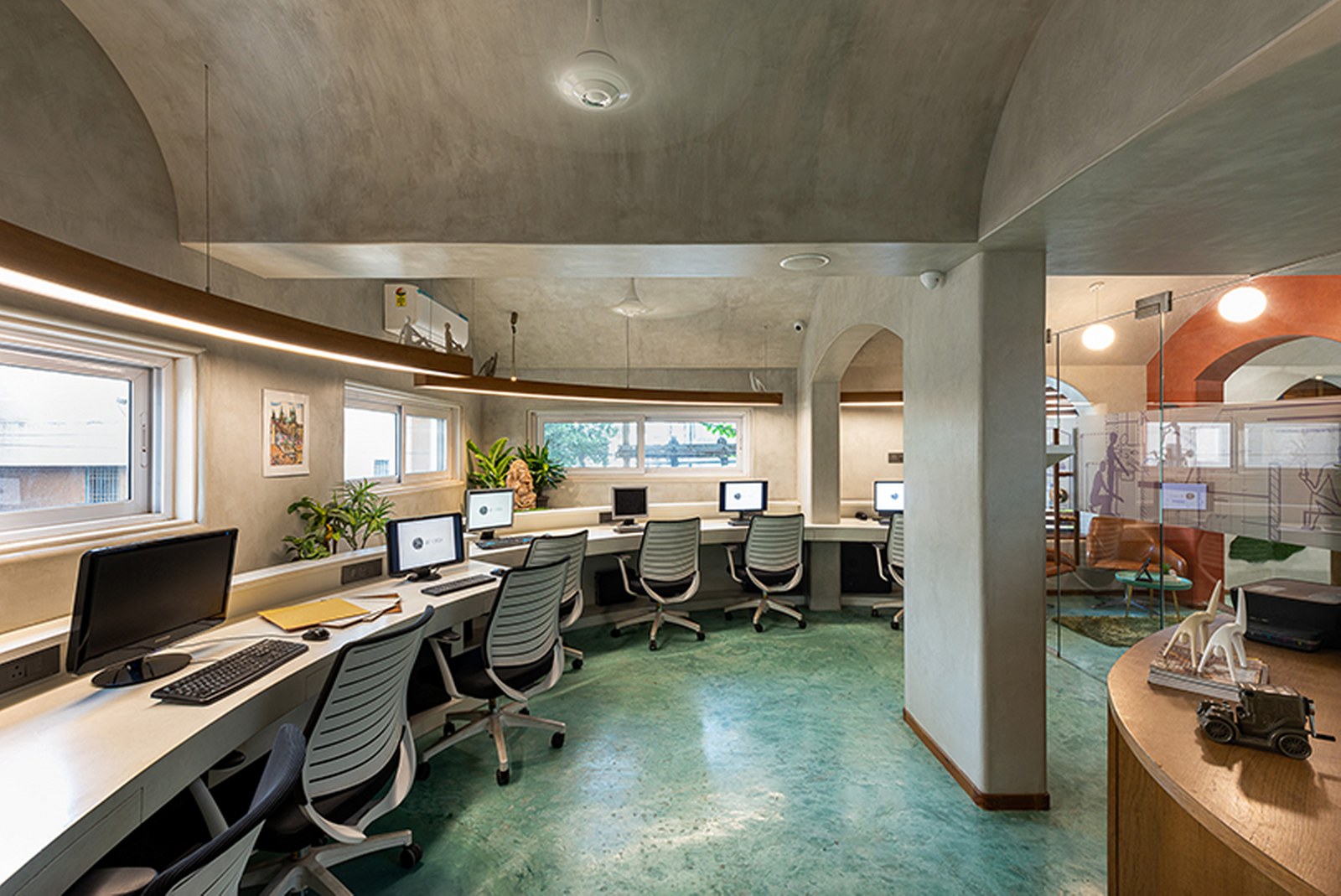 Workspace:
The curved work table layout is such that it gets ample amount of north light during the day. It is designed in a way that though it has a visual connectivity, it also gets a sense of privacy. The space is artificially lit with curved suspended lights above table with good amount of vegetation. The entire setup gives the workspace, a modern, warm, and professional environment.
Though the arch at the entrance of office cabin is a part of structural grid, it acts as a highlighting element and breaks the monotonic experience.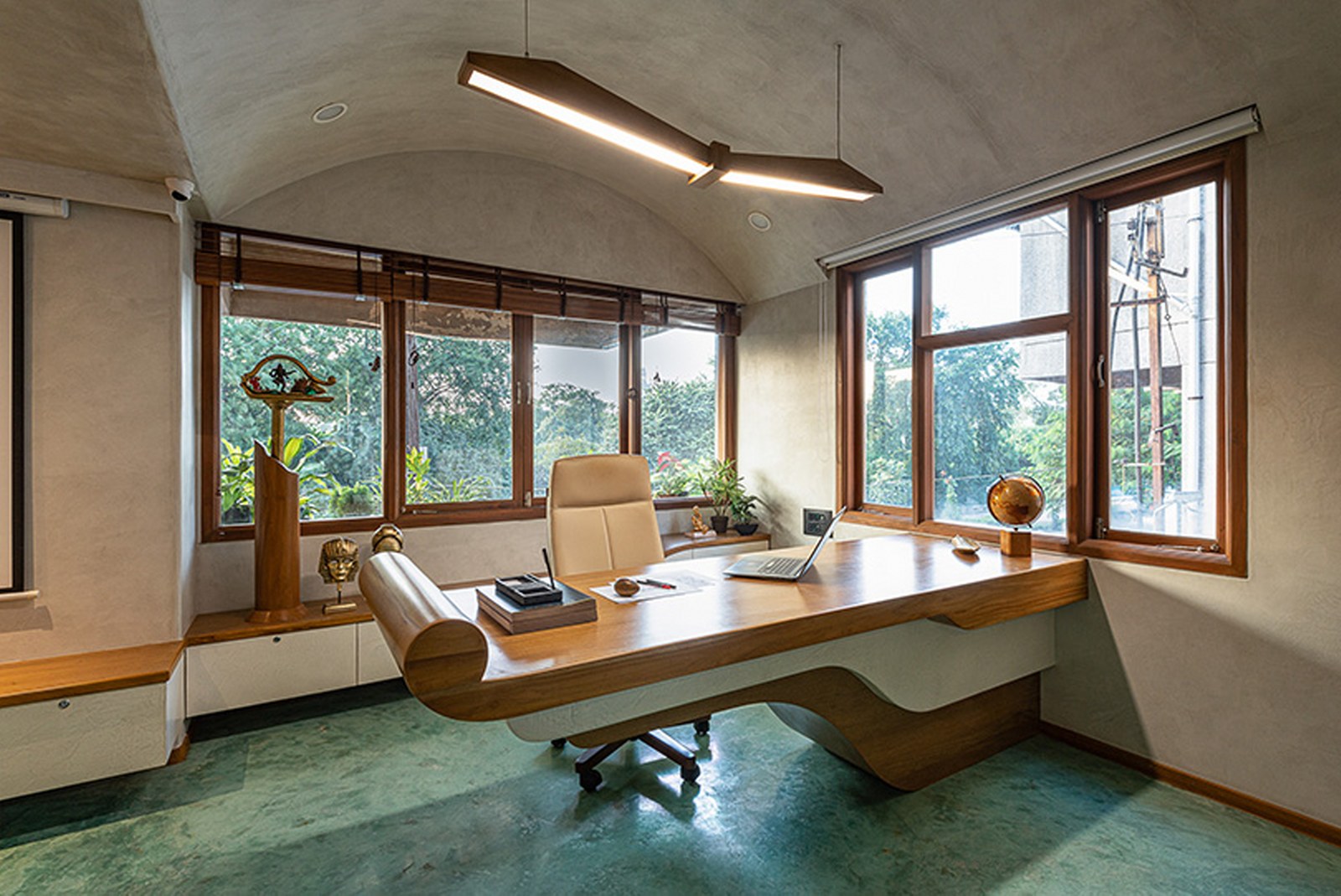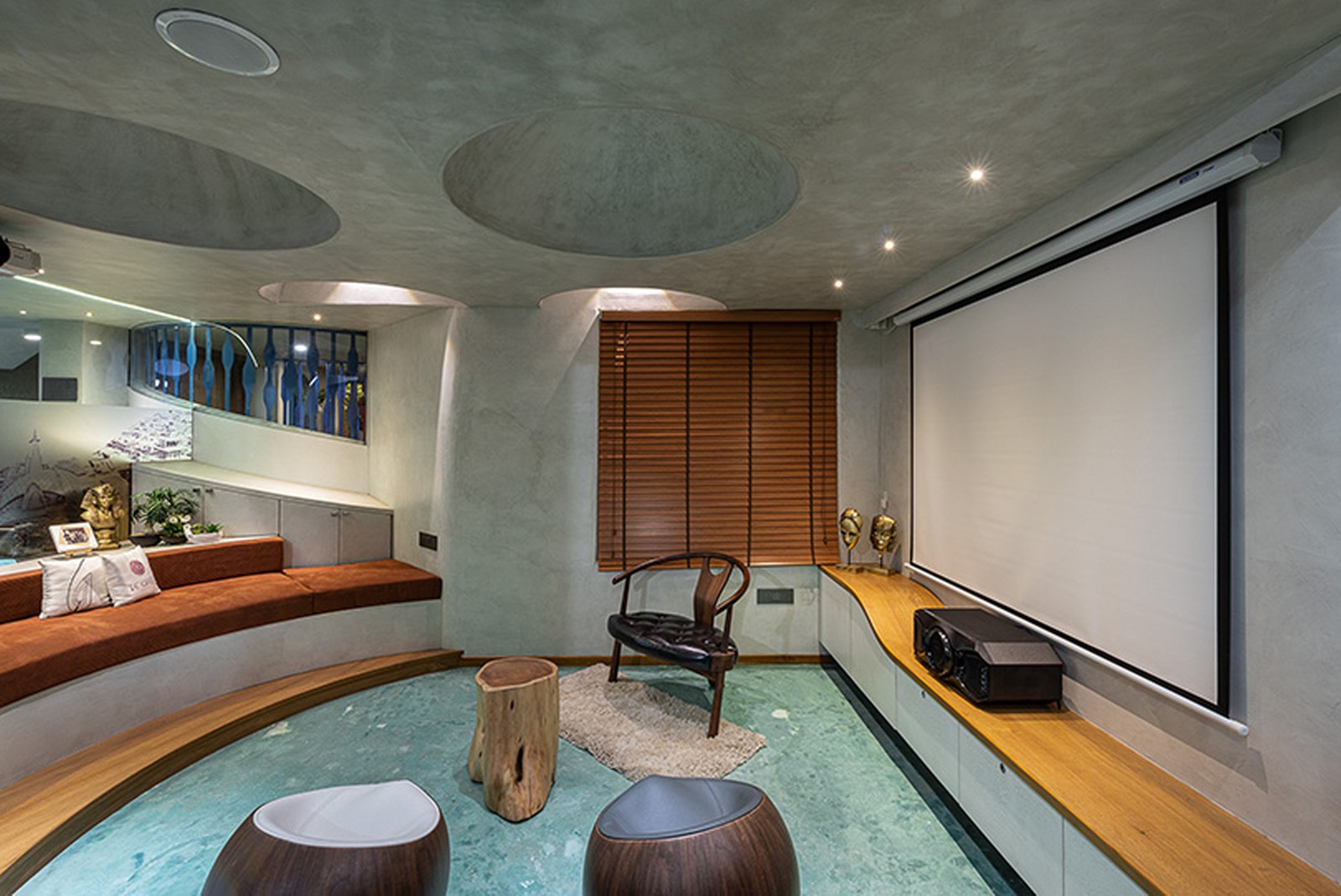 Window seating:
A recreational corner is designed inside the office, which acts as a small relaxed reading space. The corner has a large wooden louver window which lights up the corner with diffused sunlight and fresh air.
Metal mural:
For hiding services, a metal mural panel is designed which displays works of the office, and also a playful character is given by fixing different placards on alternate metal plates.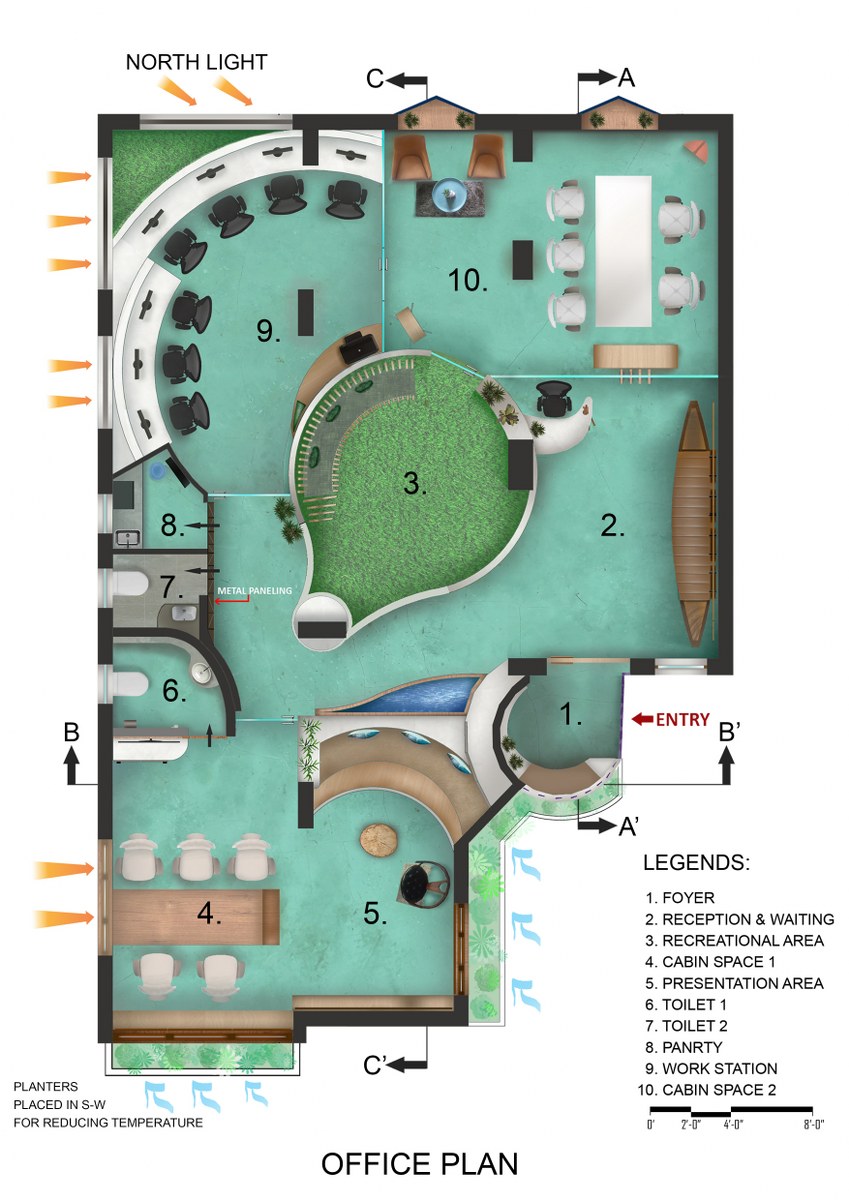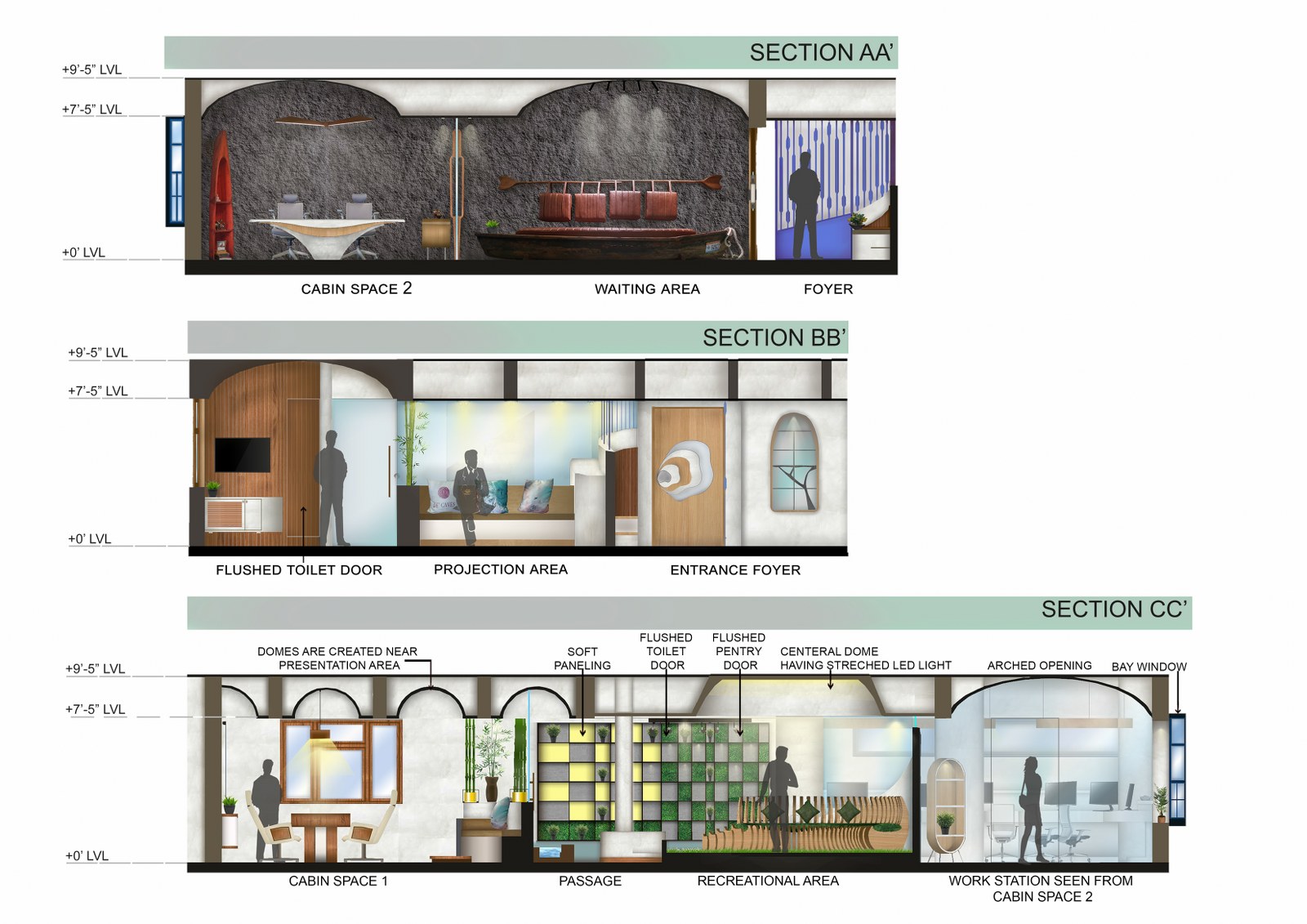 FACT FILE:
Firm: De'caves by Chitte Architects
Project Name: De'caves studio
Project Category: Commercial Office Space
Area: 2000Sqft
Location: Vadodara, Gujarat
Design Team: Dipal shah, Parita Mathukia, Aanal Patel, Rudra Patel, Abdeali Amreliwala,
Vishal Chitte, Parth Chitte, & Devendra Chitte.
Text Credit: Devanshi Sidhpura, Vaibhavi Joshi
Photography: Phx India
Facebook: https://www.facebook.com/chittearchitects/
Instagram: https://www.instagram.com/decaves_by_chittearchitects/
ABOUT FIRM:
Chitte Architects is a multidimensional Architectural firm with design engagement at various levels. From small Interior Design projects to large scale Master Planning Work largely with project sites located in Western India. Here all of us strive to raise the bar seeking to push the envelope in small ways. We engage with Environmental concerns & Human aspirations through our Design & Research Works. We persistently endeavor & seek more professionalism, more client satisfaction, strict scheduling/ meeting of deadlines. Our associate Consultants are an equally motivated lot inspiring us to continually better ourselves.