&nbsp
Bespoke café nestled in the IT sector of Hyderabad is a little tropical escape from the otherwise hectic surroundings, every aspect of the cafe is custom-designed for one sole purpose of giving out Good Vibes Only.
Tropical Vibe Along the lines of Contemporary Chic for this Café Design in Hyderabad | Praveen Architects
Visit: Praveen Architects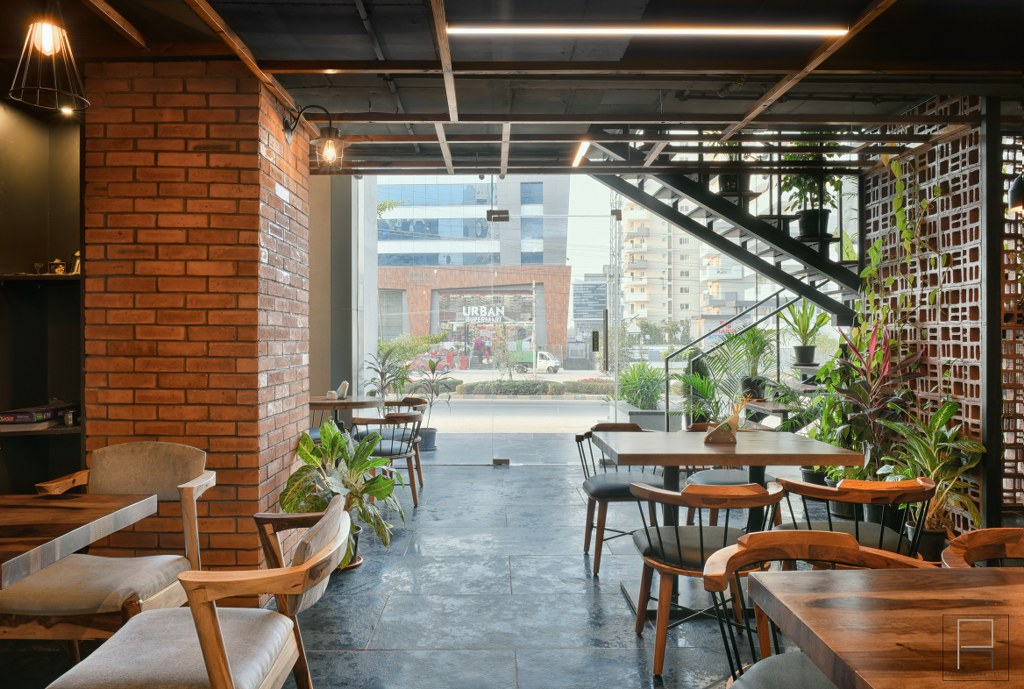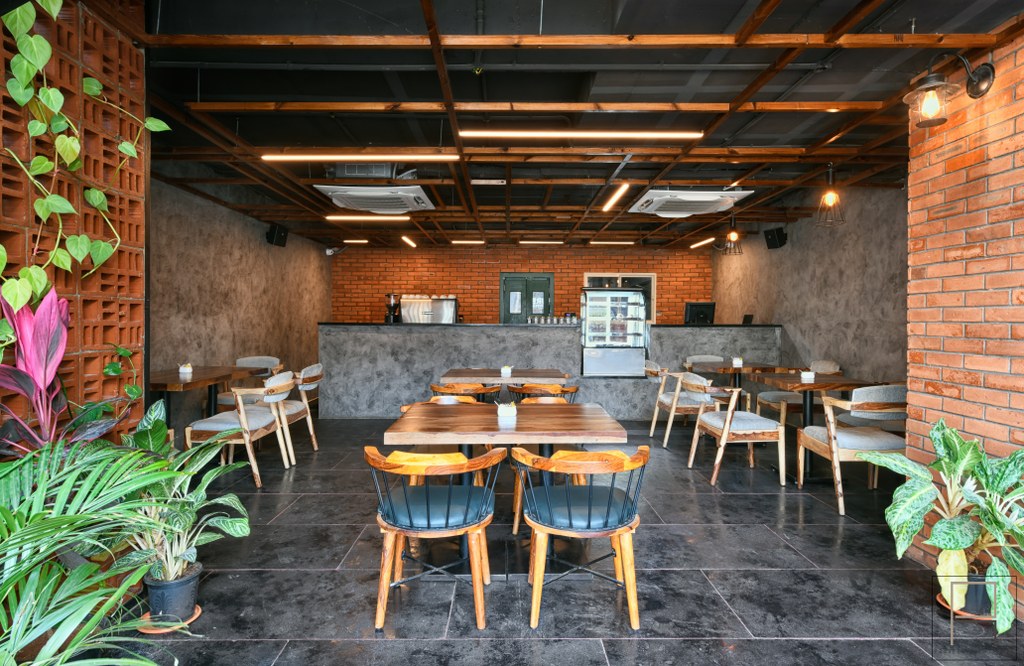 Black kadappa stone with red grouting adds to quirky vibes of the cafe , furniture is carefully crafted for utmost comfort and complimenting the vibes otherwise created by good plantation and splash of colors across the cafe.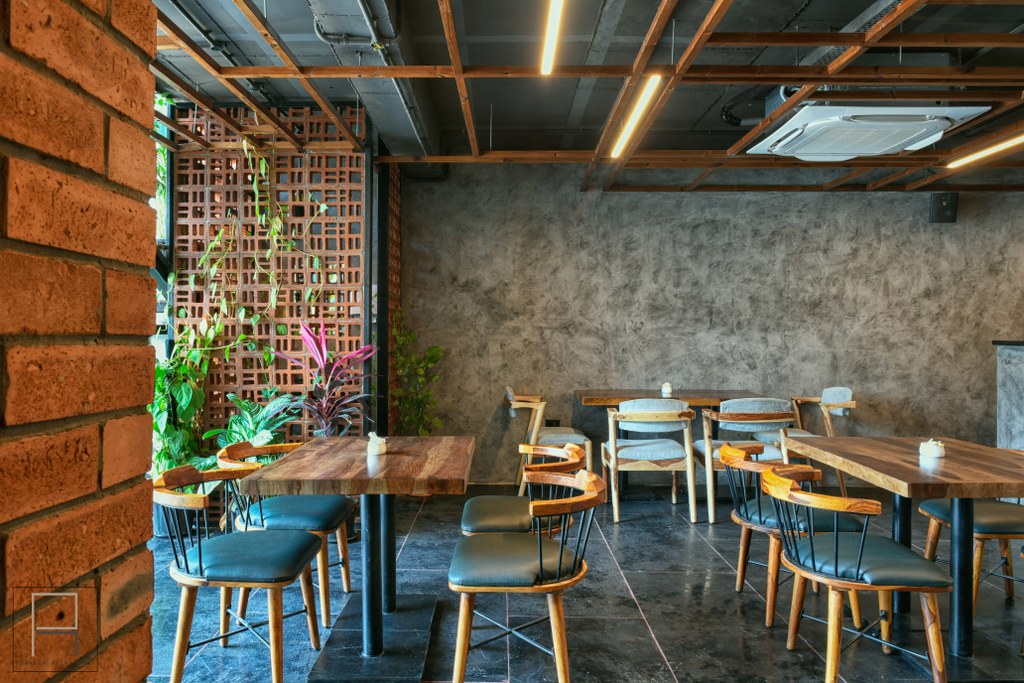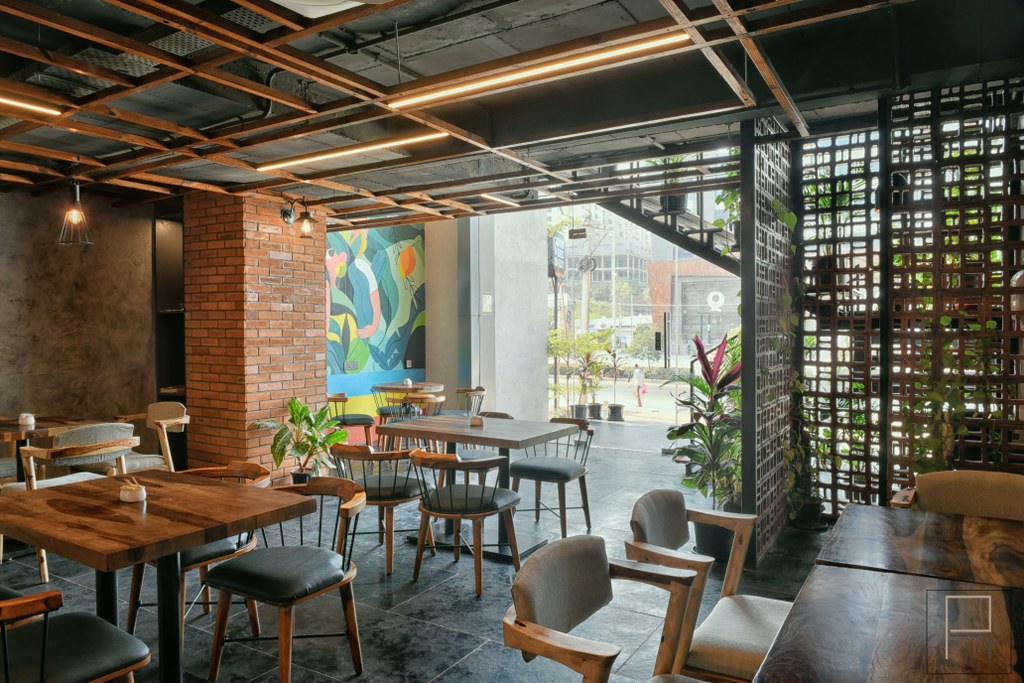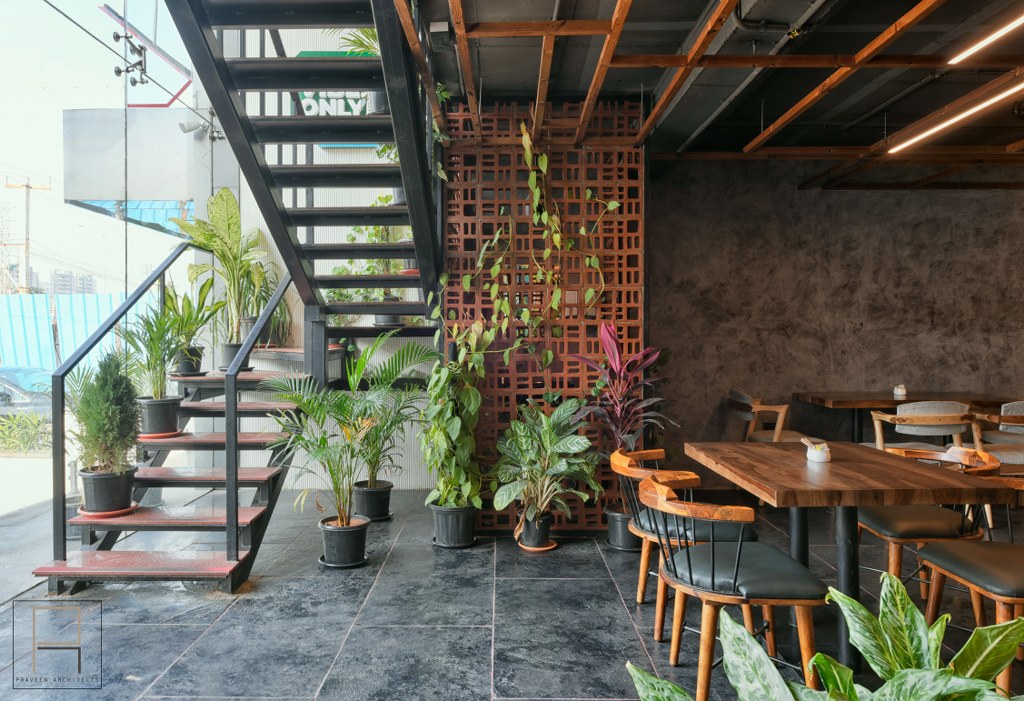 Double height facade, raftered ceiling, and ms staircase cladded in red granite create a perfect entrance and remarkable road presence for the café.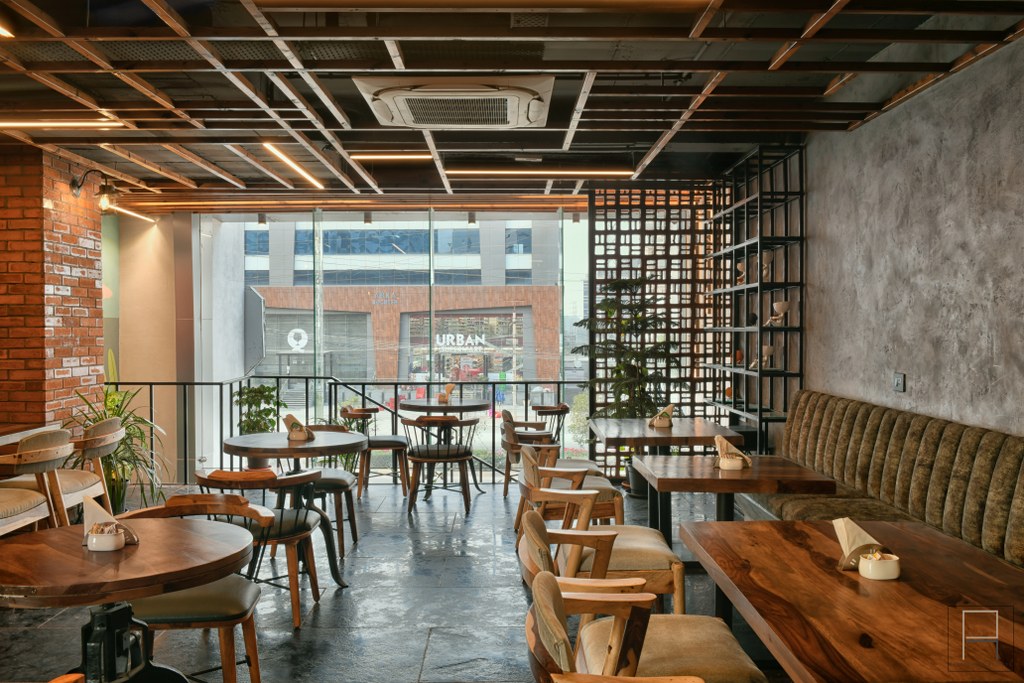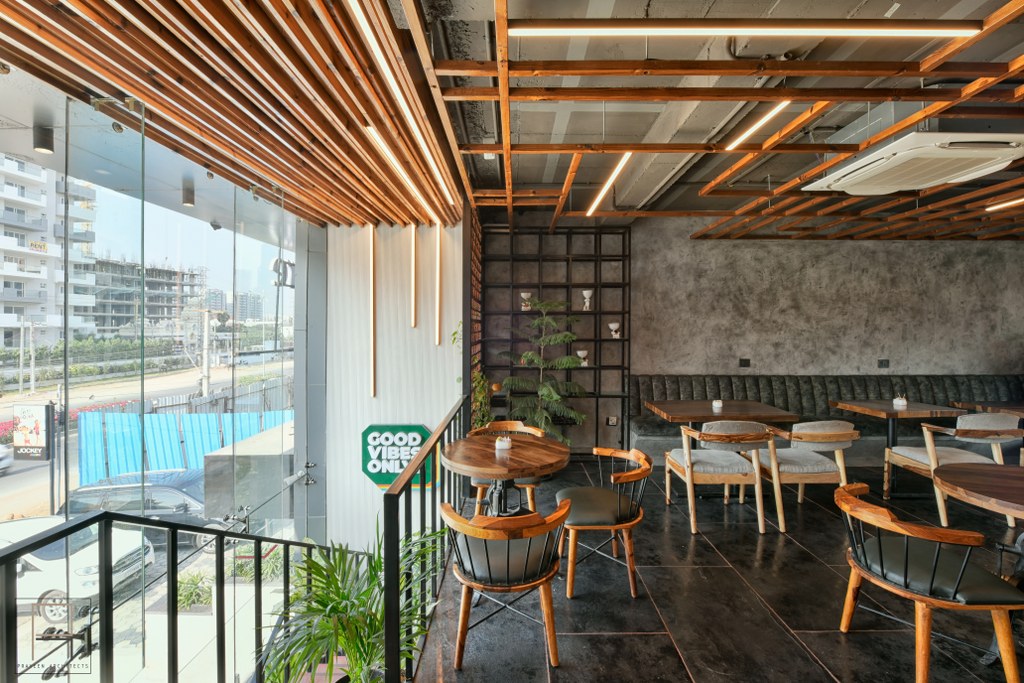 Concrete plaster walls are counterbalanced with a 20′ tall custom graffiti, which also binds the cafe's two floors and gives a sense of continuity.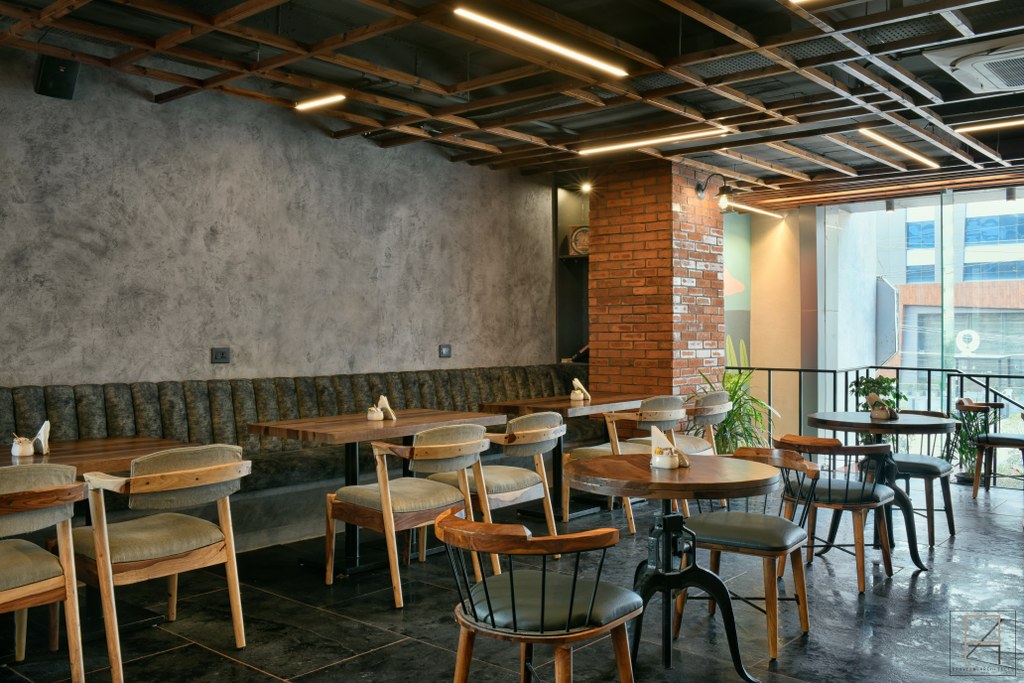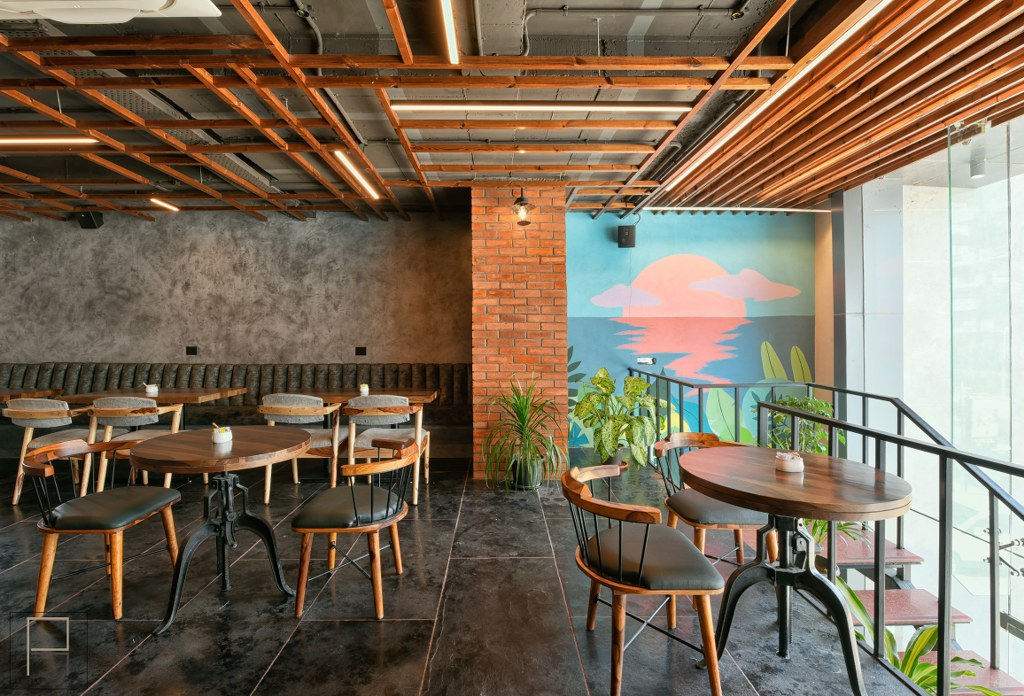 Ceilings are done in patterns of lines achieved in thermowood suspended from the slab, and profile lights have been integrated into the ceiling patterns to achieve uninterrupted views across the cafe.
Fact File
Designed by: Praveen Architects
Location: Hyderabad
Project Name: Good Vibes Only
Project Type: Cafe Interior Design
Principal Architect: Praveen Kumar Jangid
Photograph Courtesy: Monika Sathe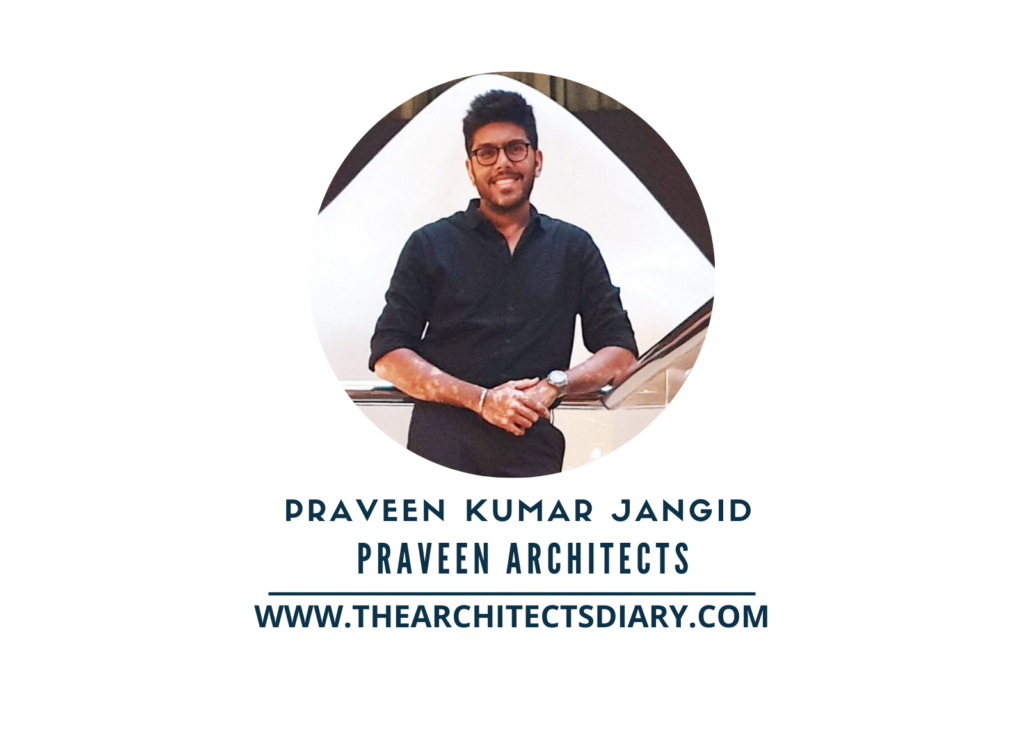 Firm's Instagram Link: Praveen Architects
For Similar Project>>>Unconventional Interiors with a charm of Rustic Ambience