&nbsp
In a small area of approx. 180 sq.m. this jewelry showroom in Nagpur, Maharashtra is designed keeping in mind that it should look bigger and better in size and volume. Being the designers/architects of the building in which the showroom was to be housed, the client had invited us to design a jewelry showroom for themselves with the condition that it has to be a Traditionally Designed Interior In A Modern Flair. The challenge was to have maximum display and to make the showroom look bigger.
Traditionally Designed Interior In A Modern Flair | Zeel Architects
visit: Zeel Architects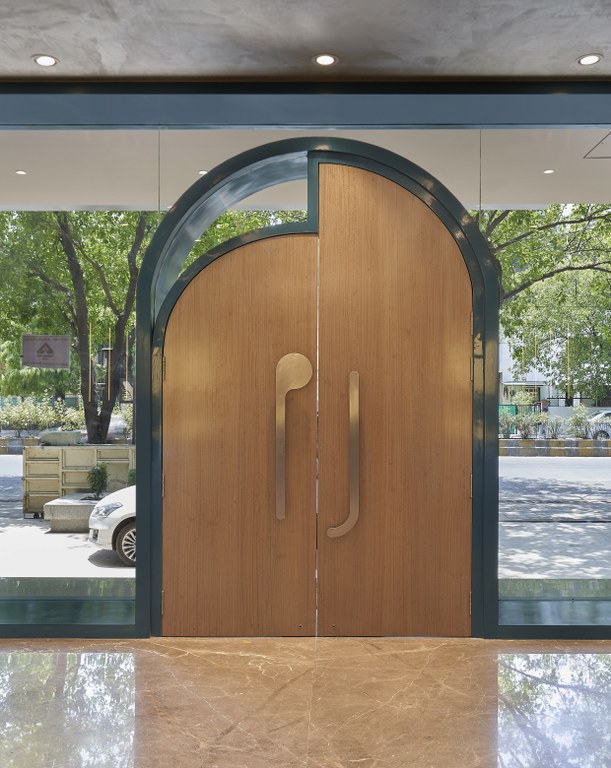 The main entrance is done in glass with the wooden frame in sea green color all around it and 1.80m wide solid door finished in veneer with customized handle of initials of the showroom engraved in metal is used which reflects the strength of the brand / company that exists now for more than 50 years.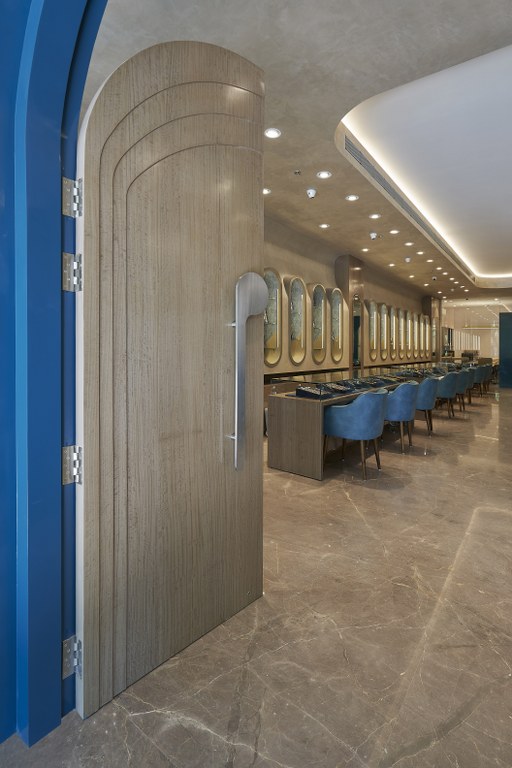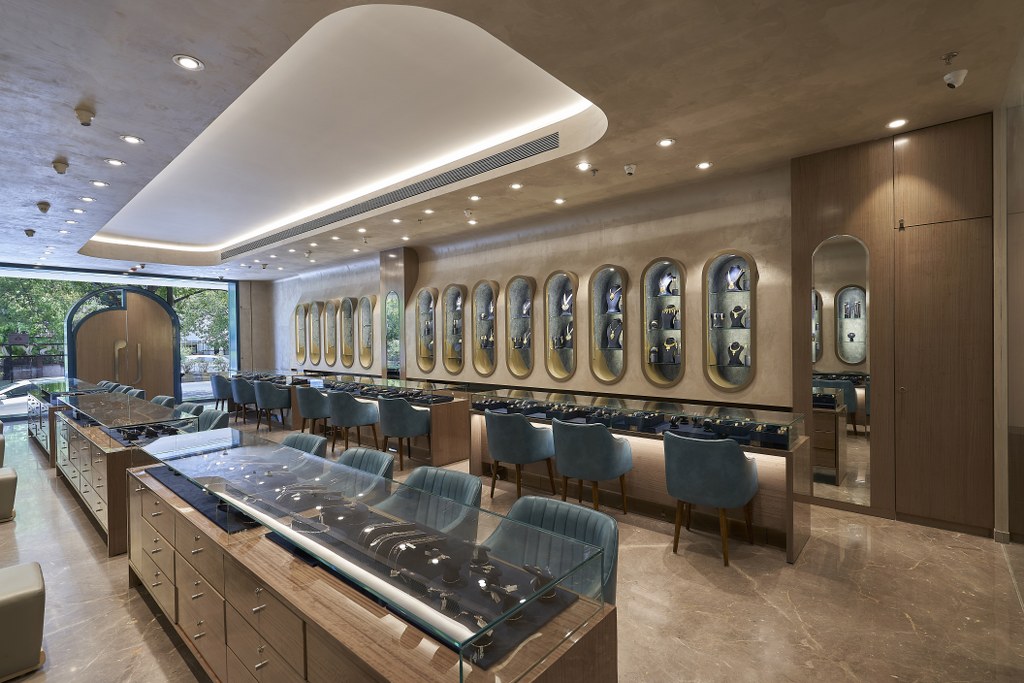 Selection of the color palette was in brown (floor marble and wall color), blue (niches for display) and sea green color for chairs and the inviting color at the entry. These were selected considering that jewelry will stand out with the shades given.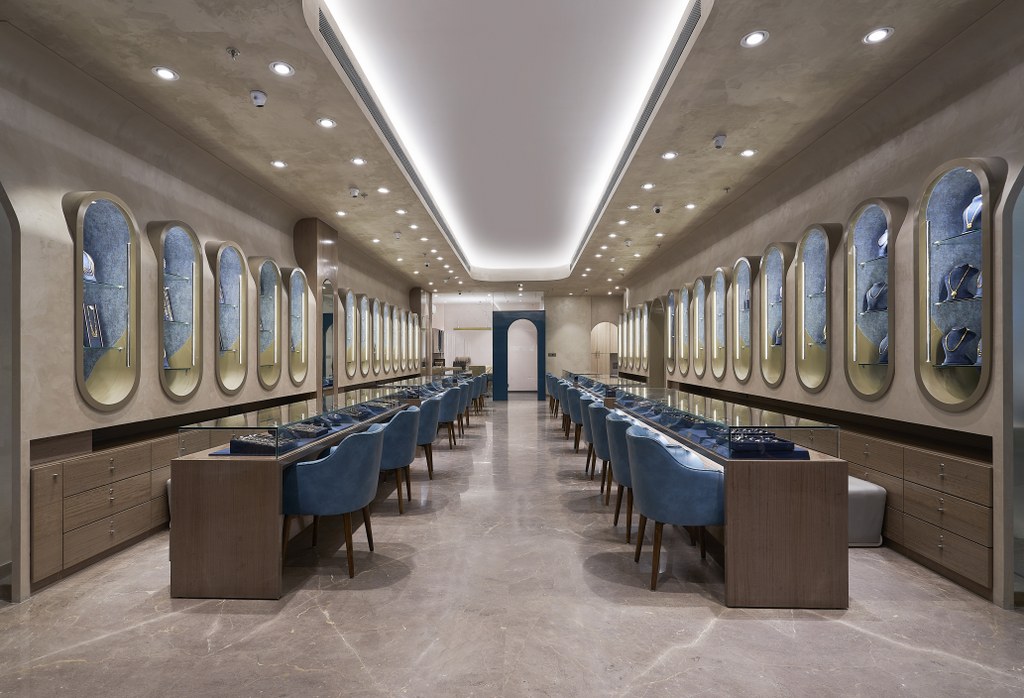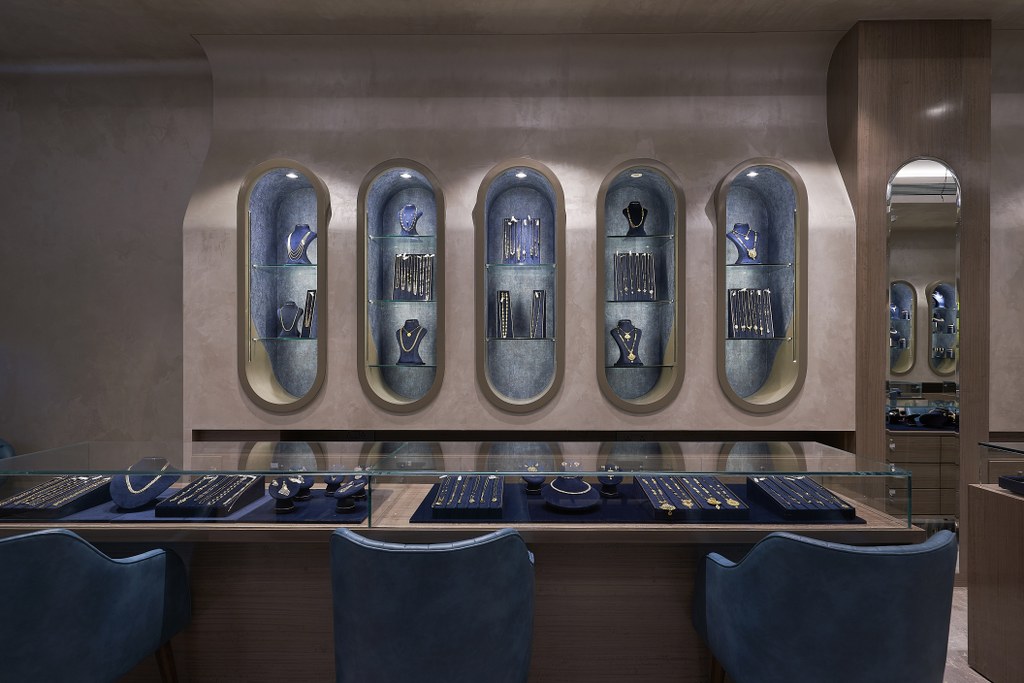 Apart from colors, different textures were also considered. Wallpaper behind the niche gives a glittering effect to the gold, a seamless stucco paint from ceiling to wall is given so that the focus should be more on the display and not on design character. The use of mirror is done on columns and doors in arch form merges with the niches to give a seamless volume.
Lights in the niches were placed in such as way that it only reflects on the gold/ diamond jewelry and not causing any disturbance to the customers. Colorful (sea green) chairs will never allow the space to look empty even when there are less customers.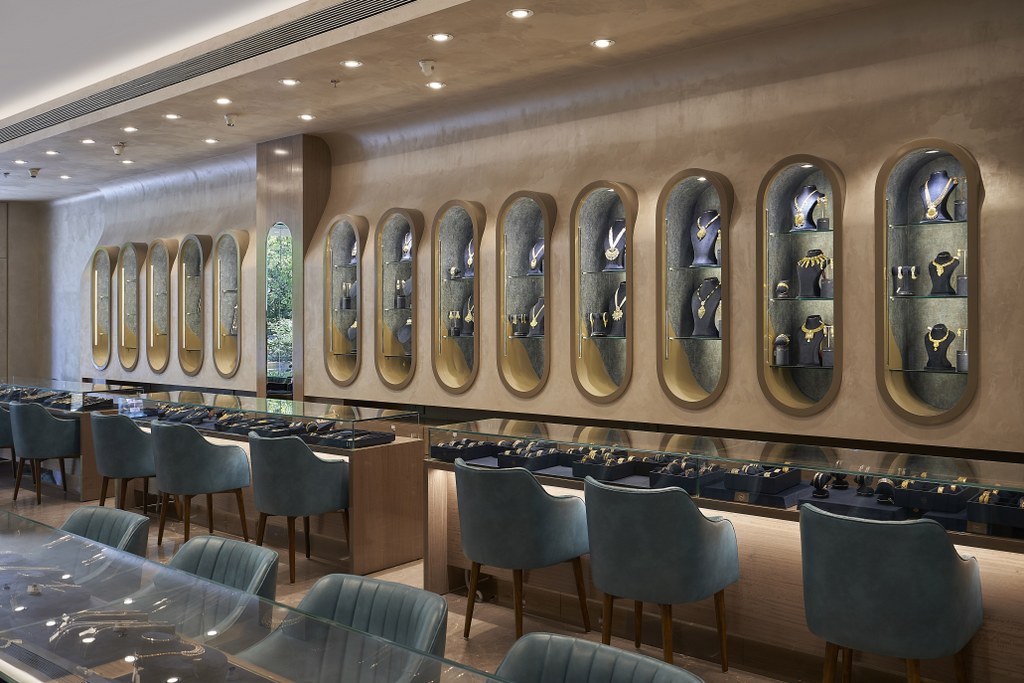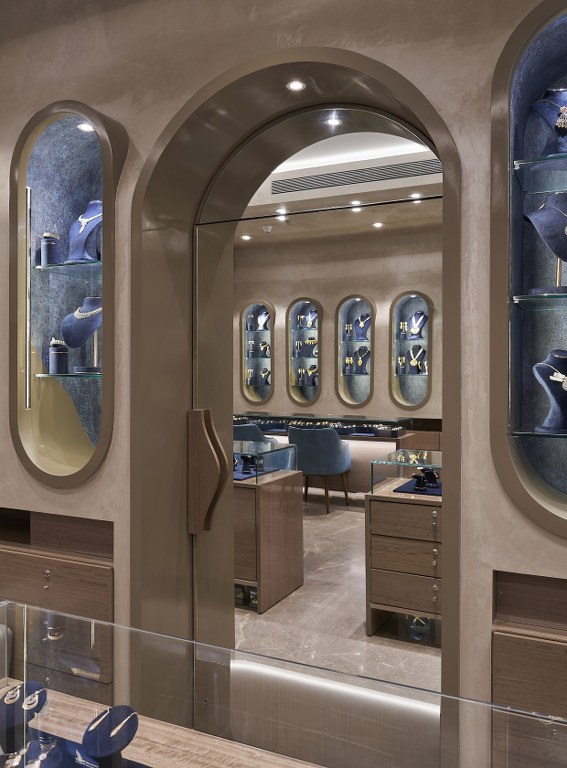 FACT FILE
Designed by : Zeel Architects
Project Name: : Parekh Brothers Jewellers
Project Type: Commercial Buildings
Location: Nagpur, Maharashtra
Year Built: 2022
Duration of project: 6 months
Project Size: :  2,175 sq.ft
Project Cost Appx:   69 lacs
Principal Architect : Nimish Shah
Team Design Credits : Priya Bafna
Photograph Courtesy: Ashishbhonde
Firm's Website Link : Zeel Architects
Firm's Instagram Link : Zeel Architects
For Similar Project>>> EVOLVING RETAIL DESIGN THAT REIMAGINES CULTURAL TOUCHPOINTS