Traditional Architecture In Bold Contemporary Composition | 4th Axis Design Studio
The project captures the essence of indigenous traditional architecture in bold contemporary composition. As an Architect's house we never desired a house which is out of the context but a sustainable house with natural materials. And having a joint family of 3 – brothers, living in old city we always dreamed of a house to be a simple, sustainable living in the lap of nature, re-energising users from the weariness of hectic urban life. The land was carefully selected as per the requirements; it is located in outskirts of the city with very low traffic flow to have a peaceful living.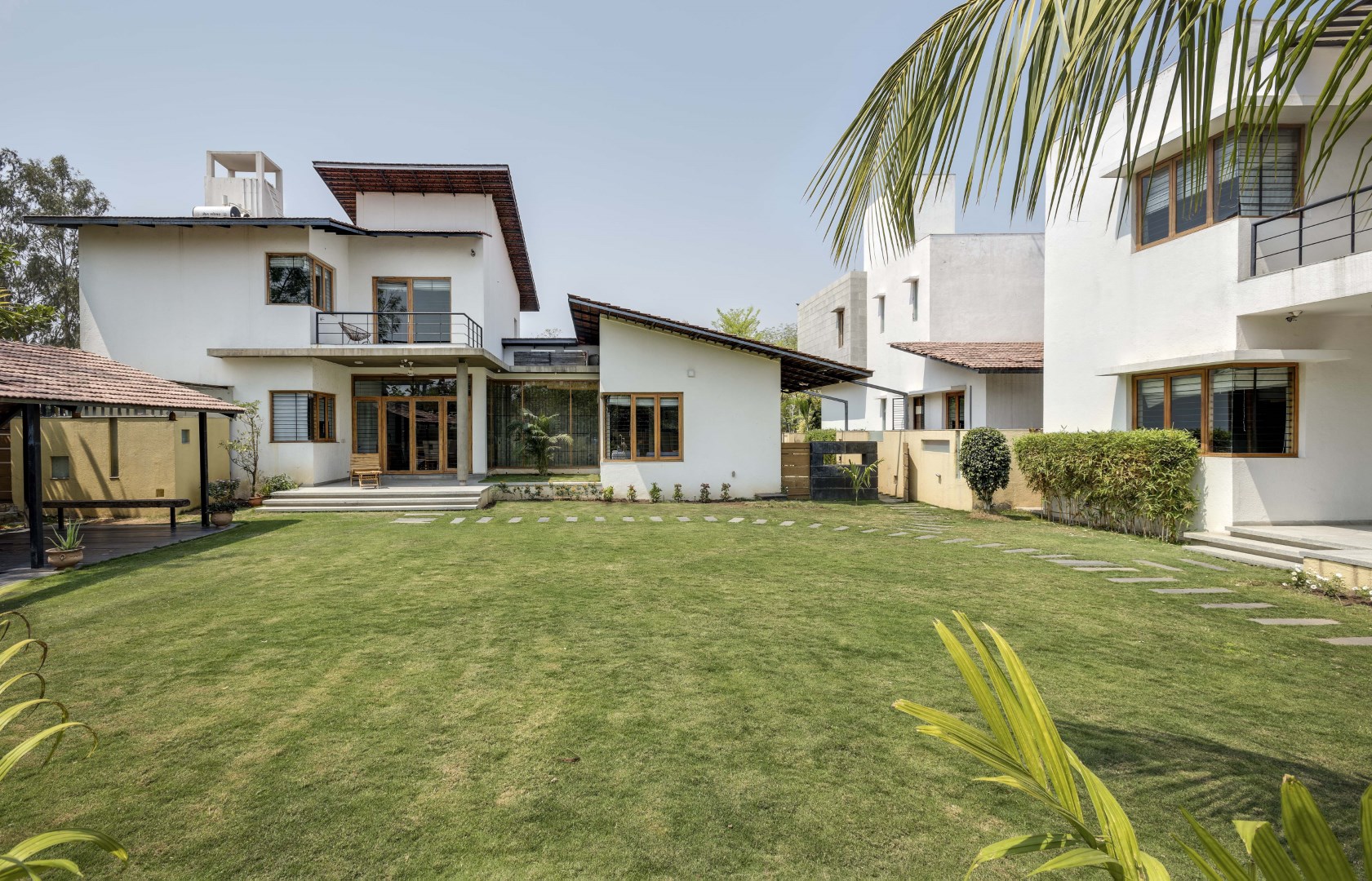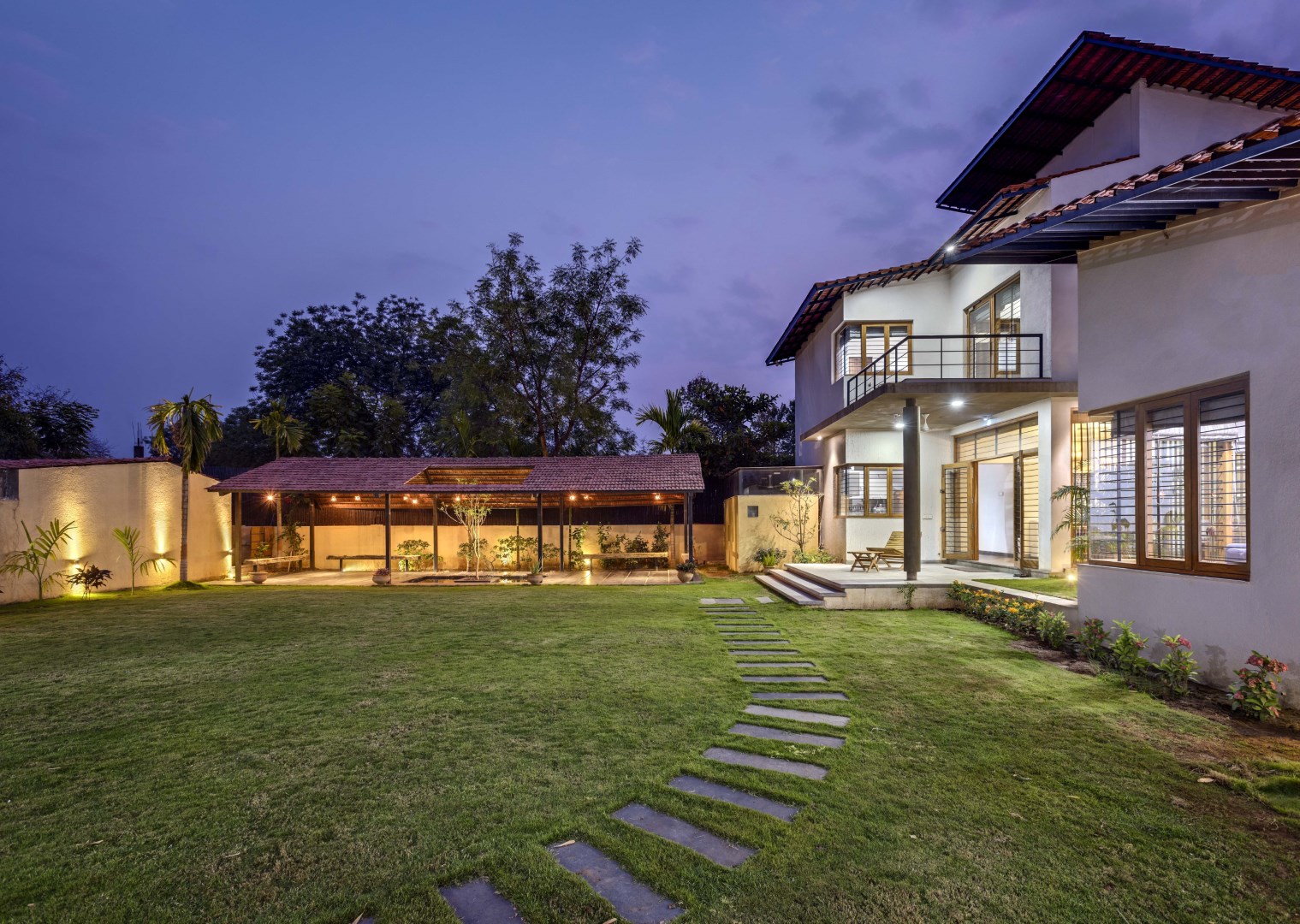 This bungalow complex is an assemblage of three houses, a garden with pavilion, waterbodies, courtyards and verandas creating varied private indoor and outdoor spaces with view of farms. The composition offers a new space or a new vista around every corner that awaits discovery.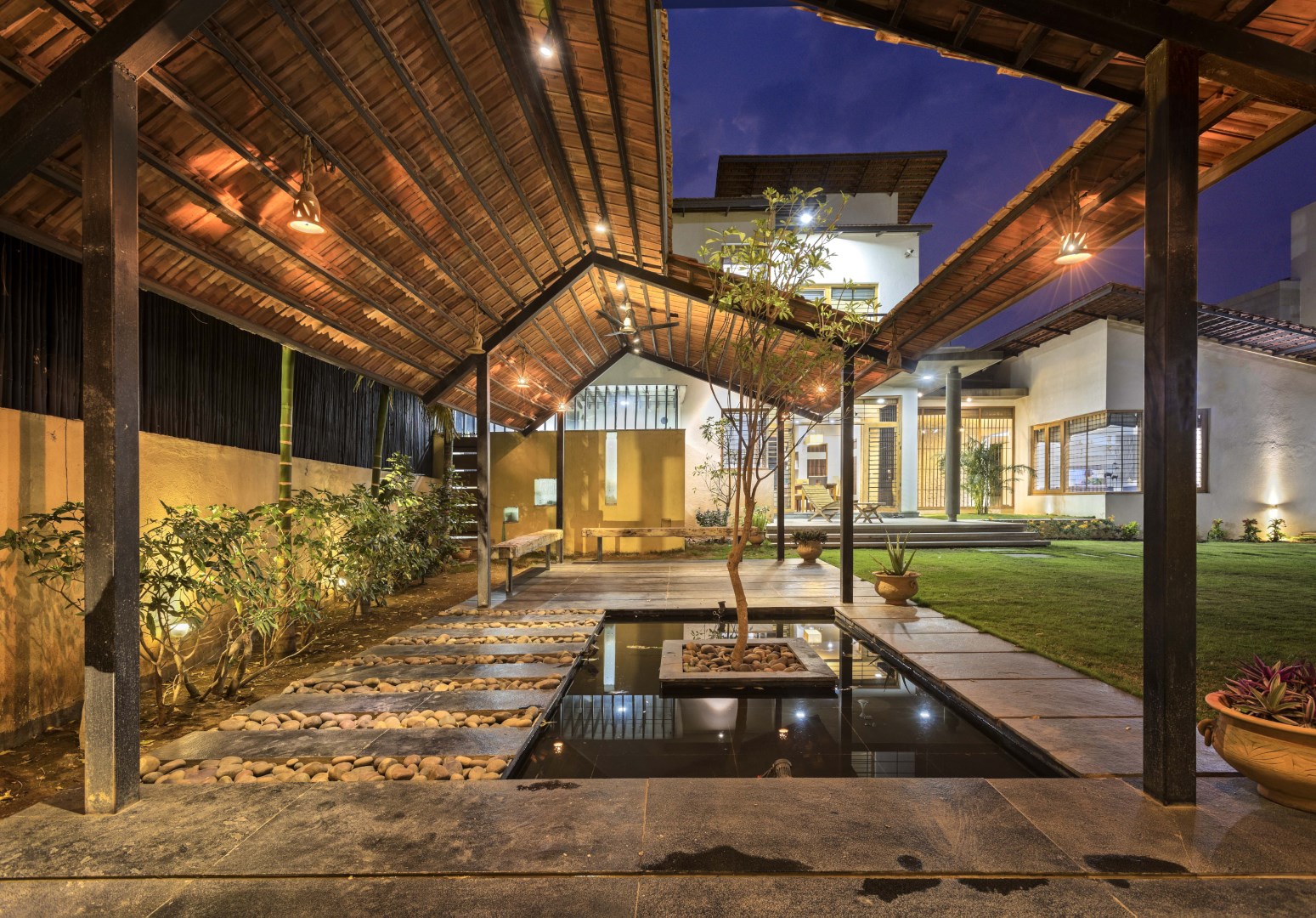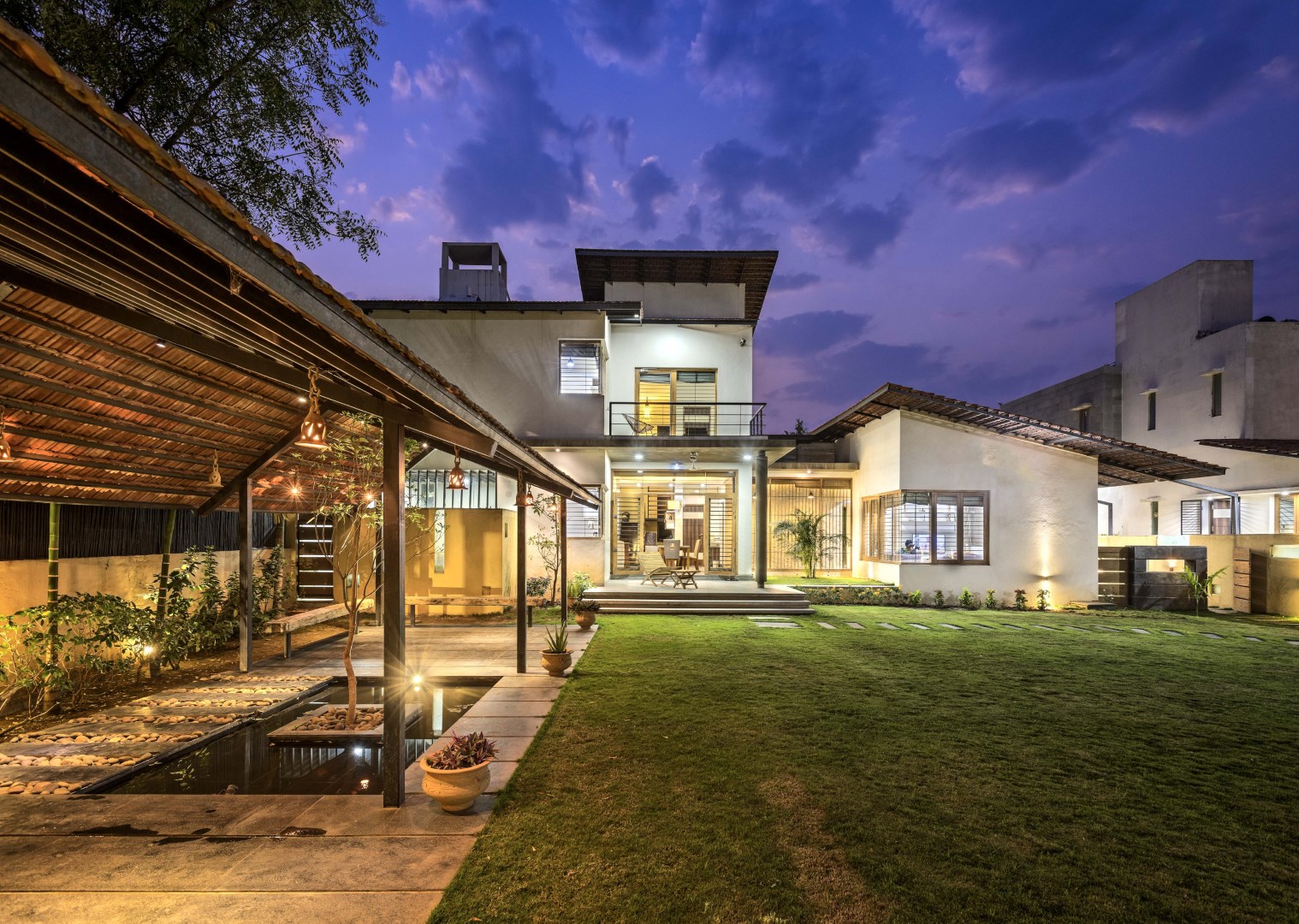 The Kasliwal house is a linear composition of horizontally floating floor slabs and cantilever sloping roofs, its horizontality accentuated by large expanses of glass that extends a house into the landscape, the trees surrounding the house form an unbroken natural canopy. An immediate connection with the landscape is established by open plan around an open to sky courtyard with an ornamental tree in its centre and a view of garden outside.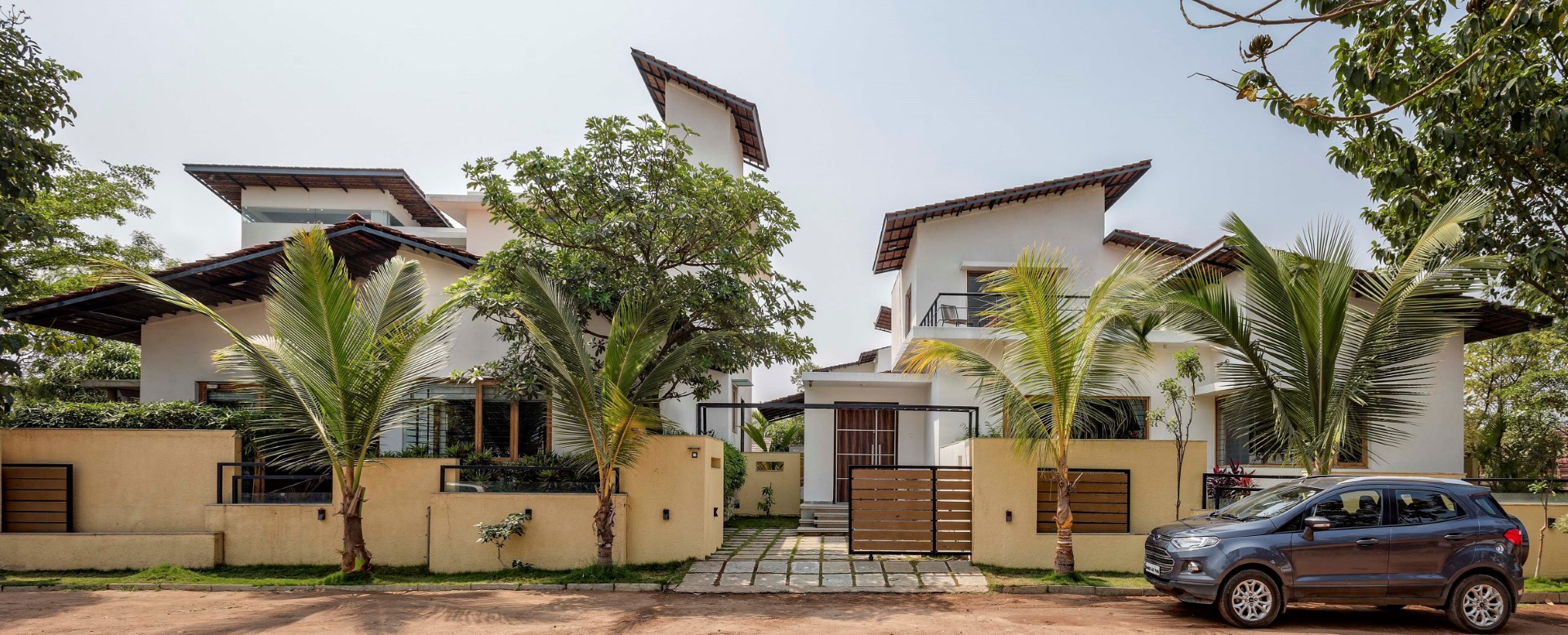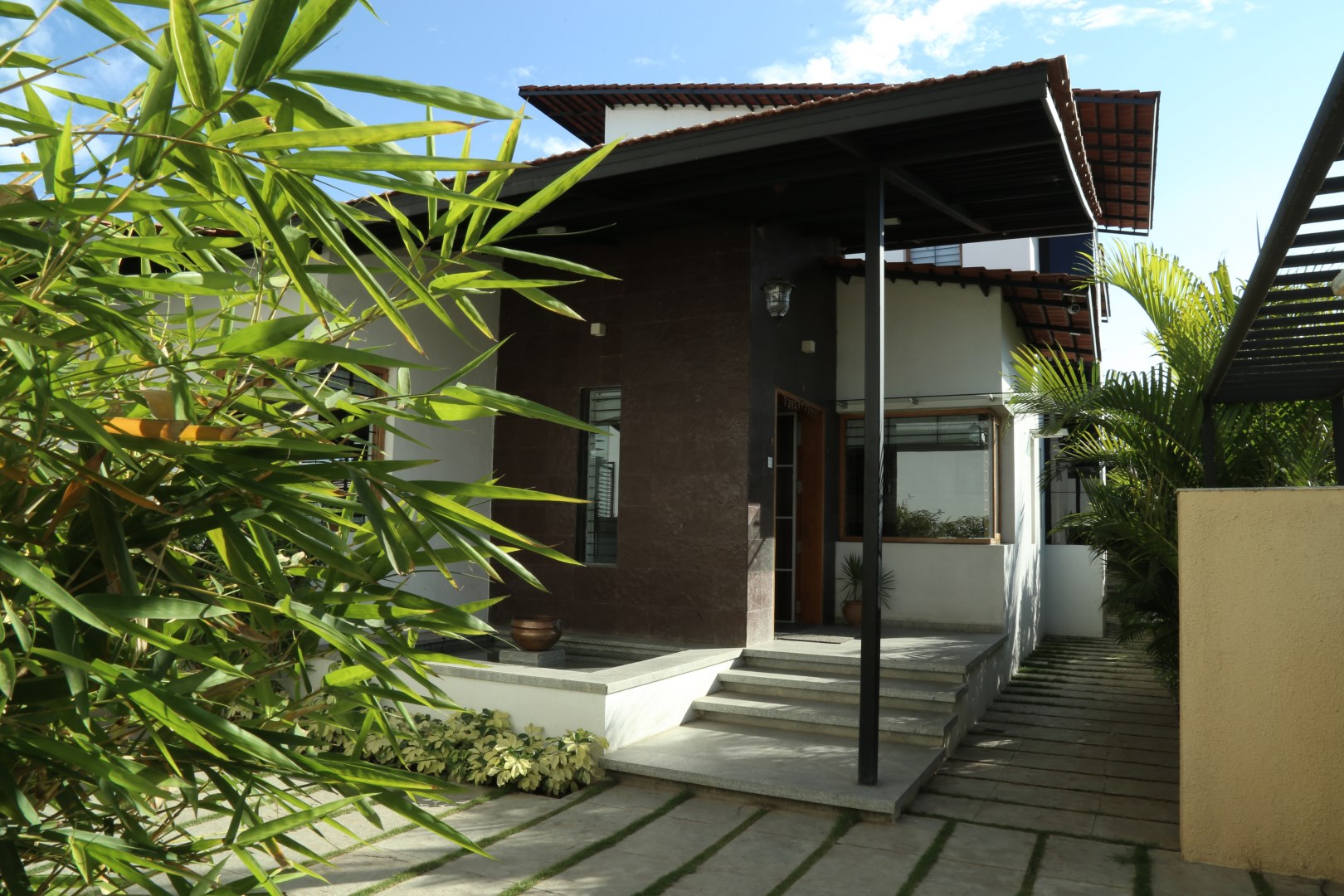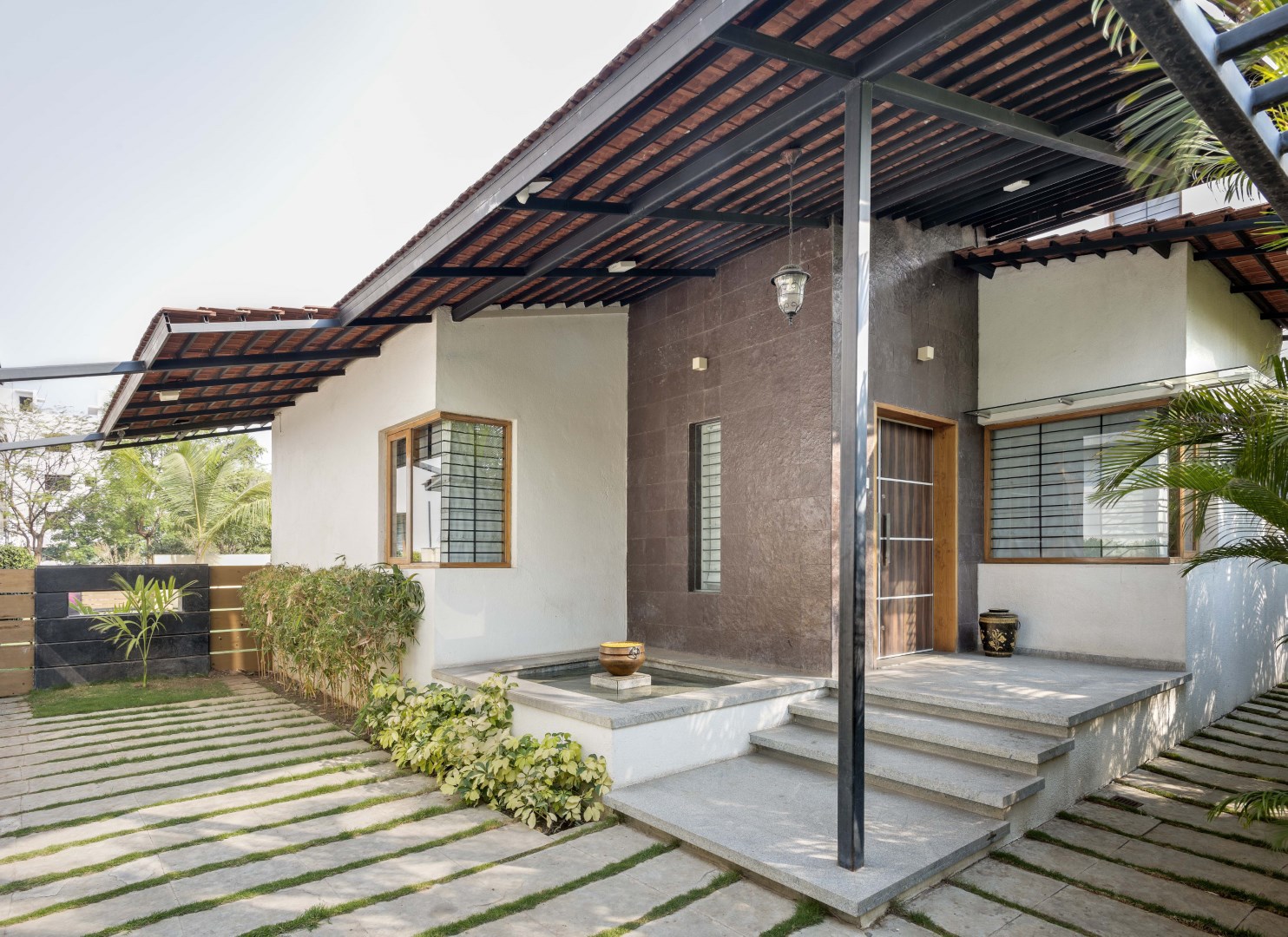 A varied yet controlled palette of natural materials such as dressed sadharhali, variety of  leather polished shahbad stone, granite,kadappastone and wood articulated the house in contrasting texture. Natural materials used with modern design sensibility, unevensloping roof forms and a fresh interpretation of traditional concepts such as courtyard and verandas gives the contemporary vocabulary a sense of context.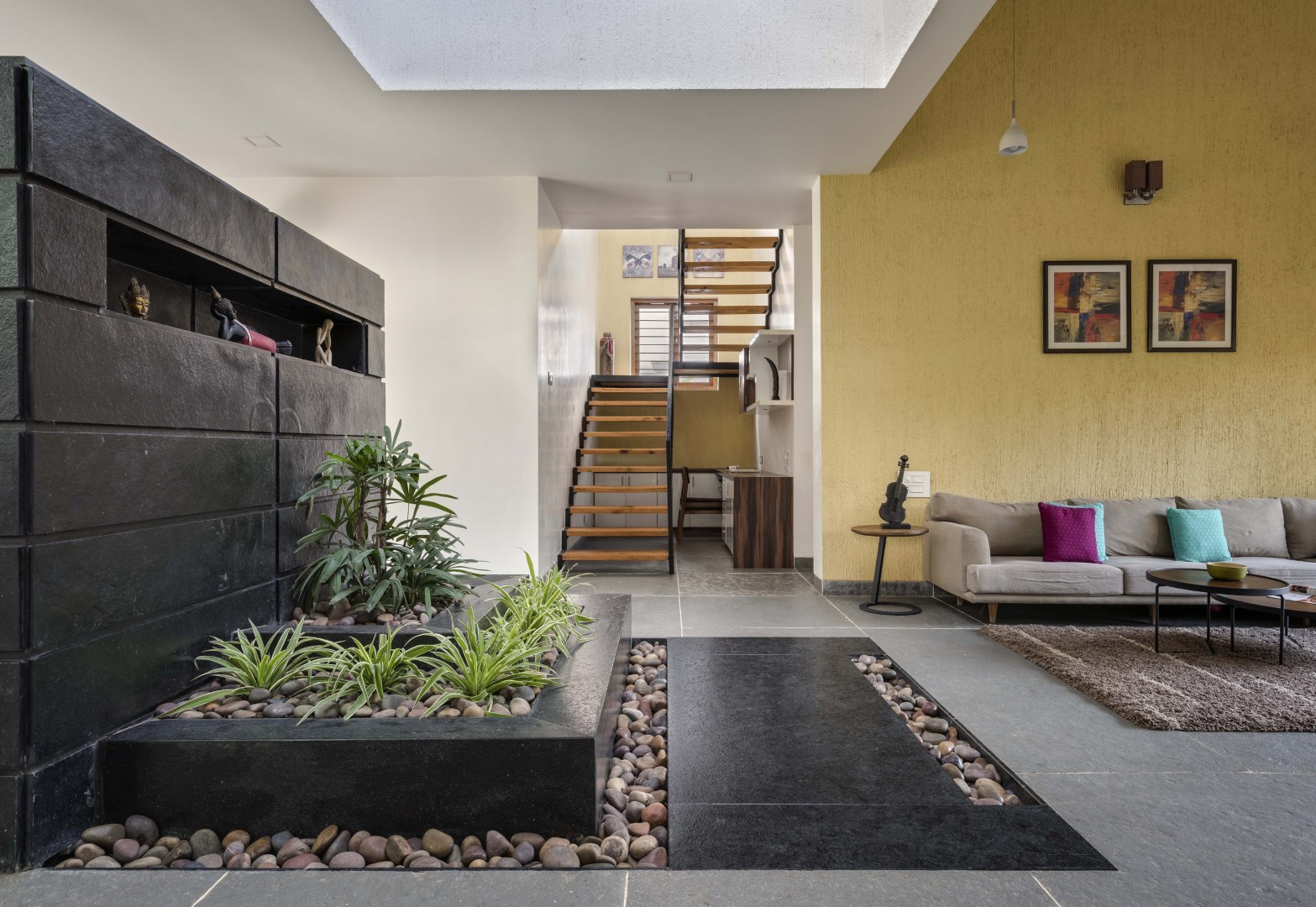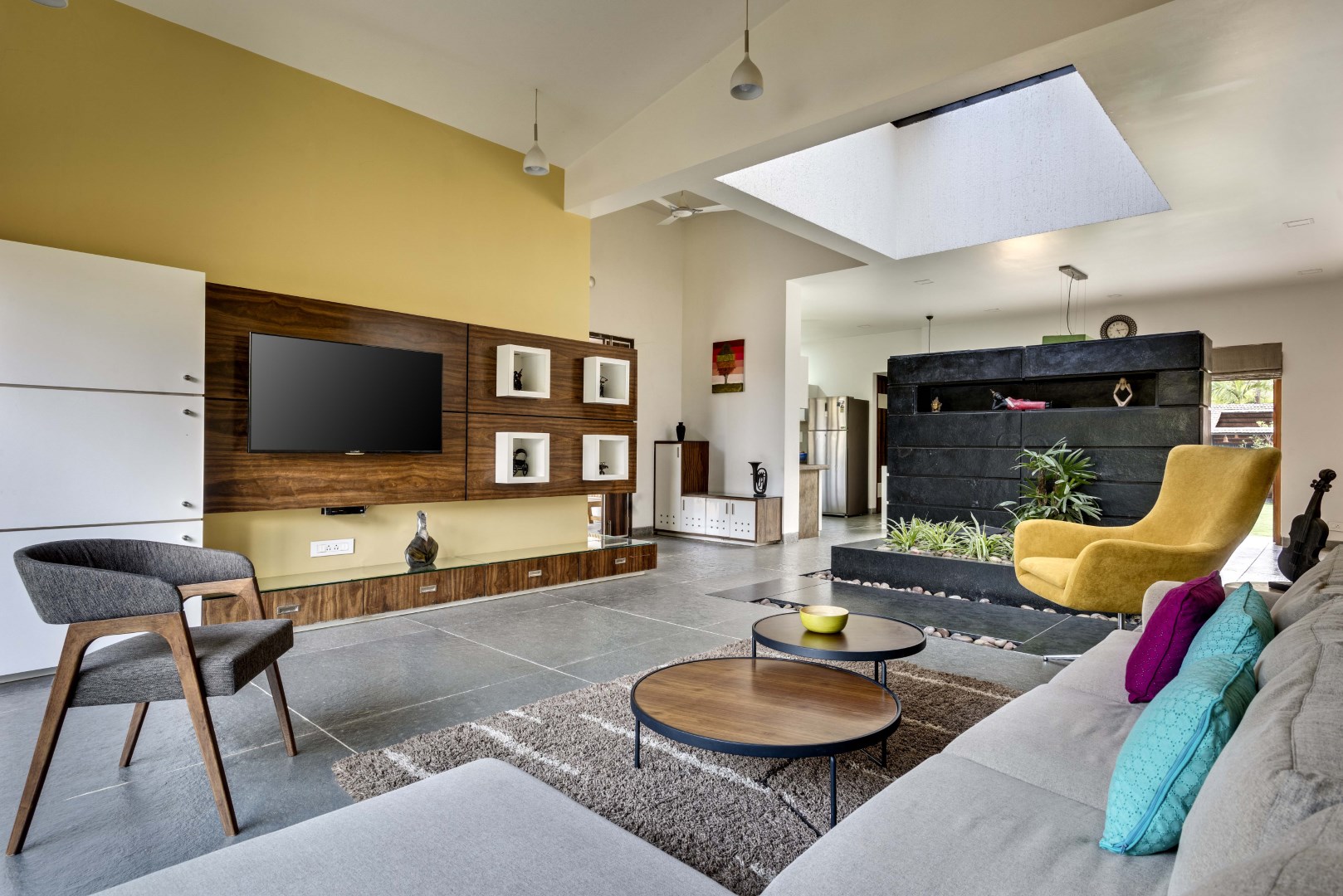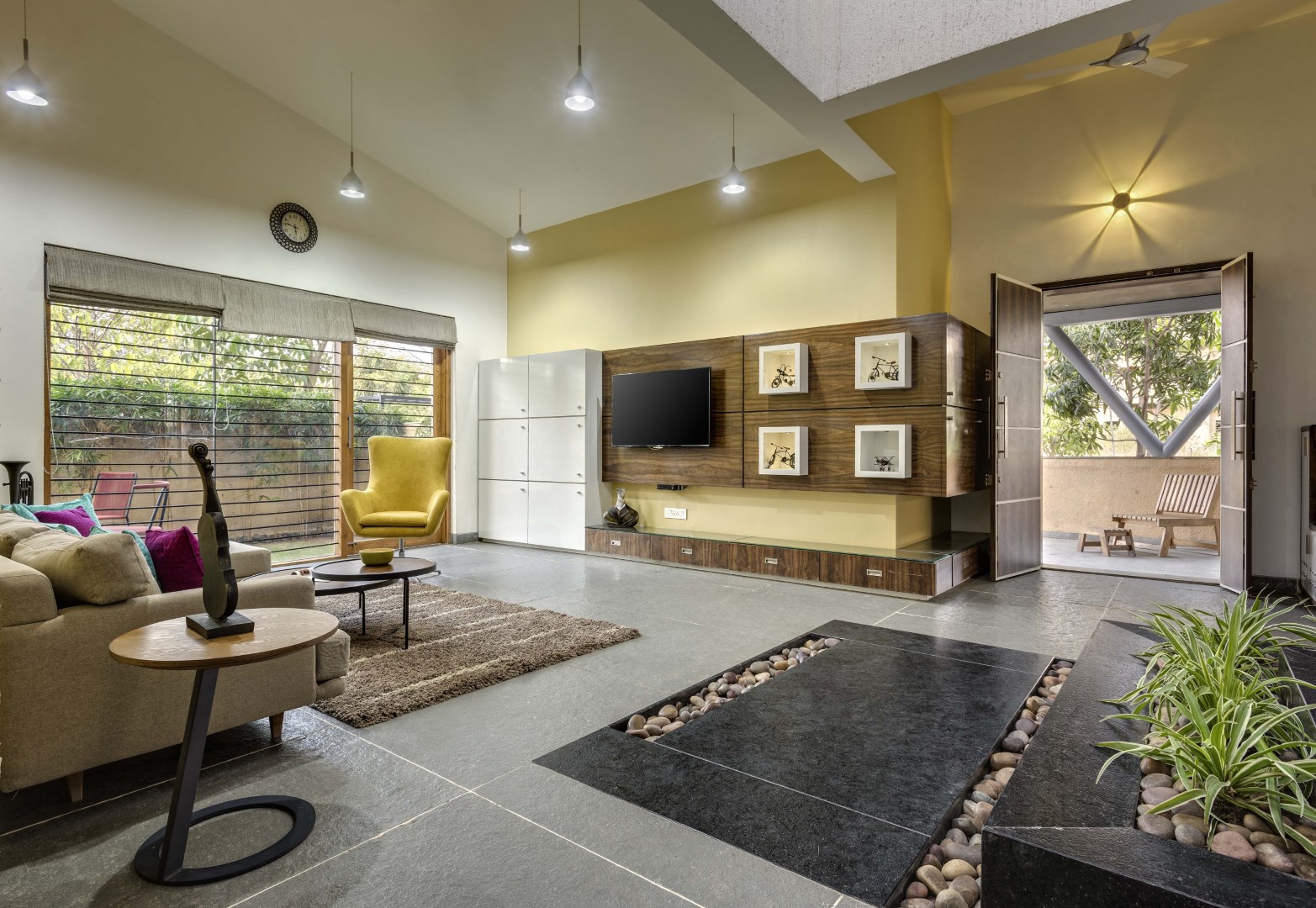 Each house is separated by providing a separate entrance from outside and connected with each-other by providing interacting spaces in between. Common activity areas such as living and dining of each house is opening into the courtyard or verandah or in garden area. To continue the flow of landscape within the house courtyards and landscape elements have been introduced at various spaces like living, bedrooms, toilets and passages.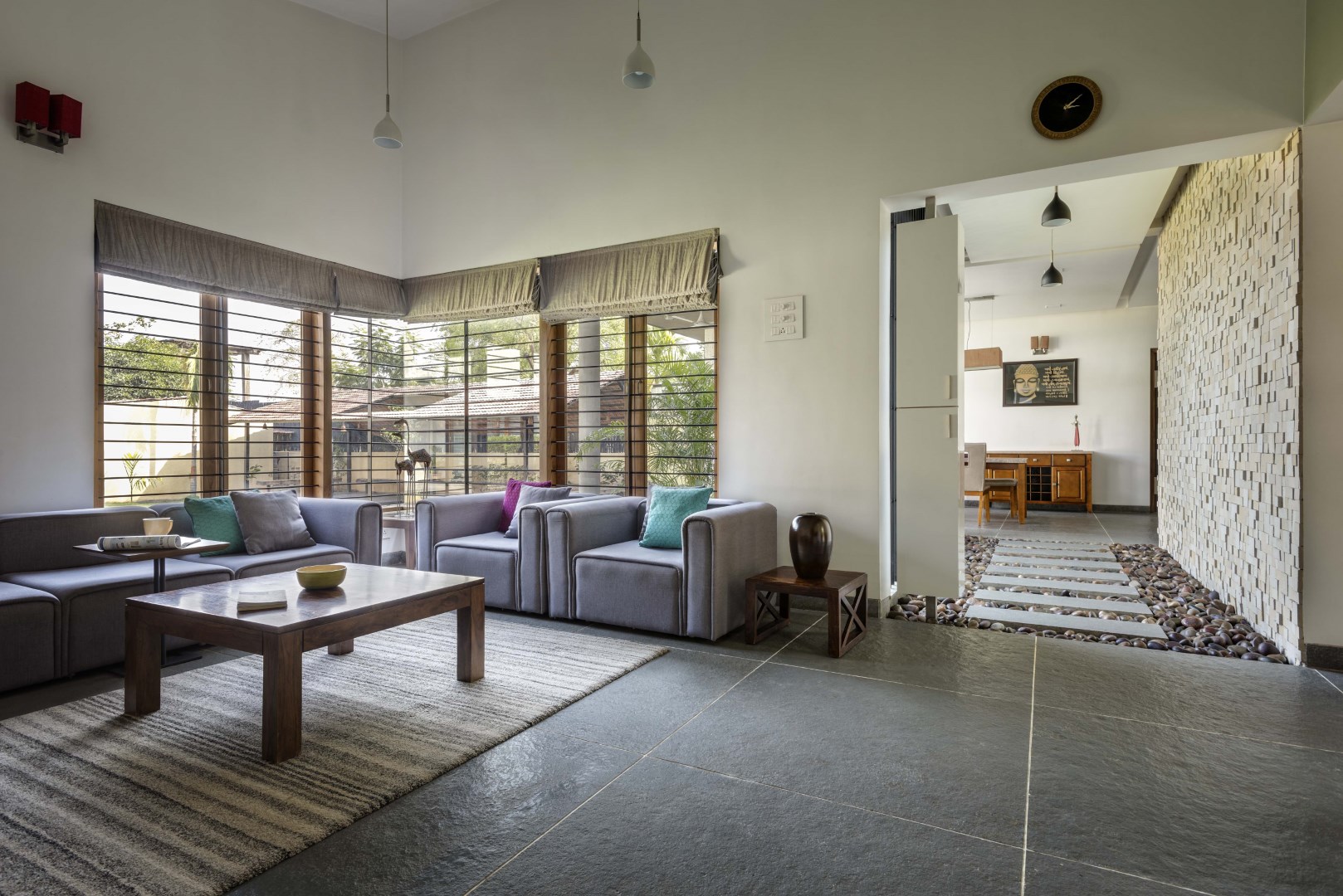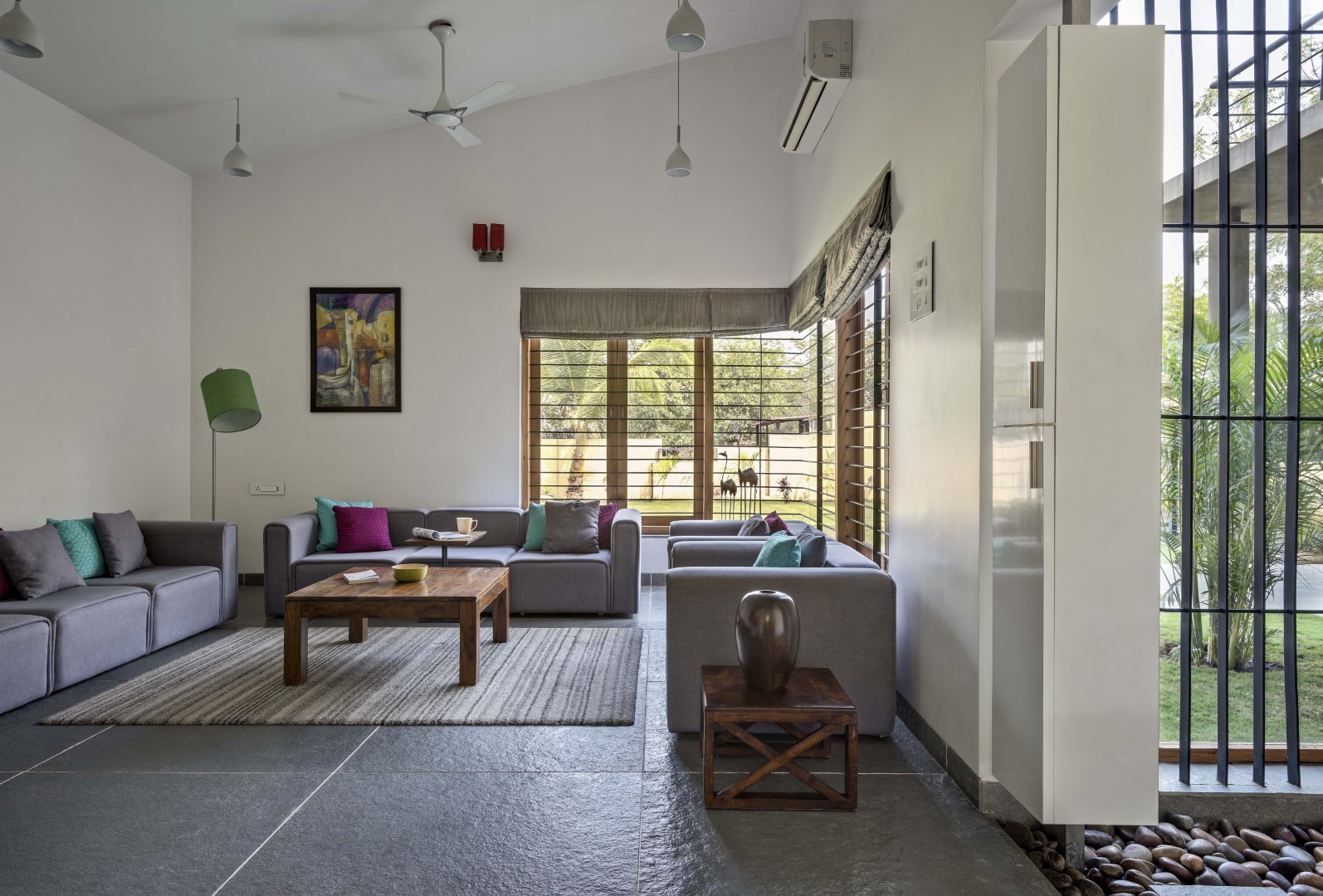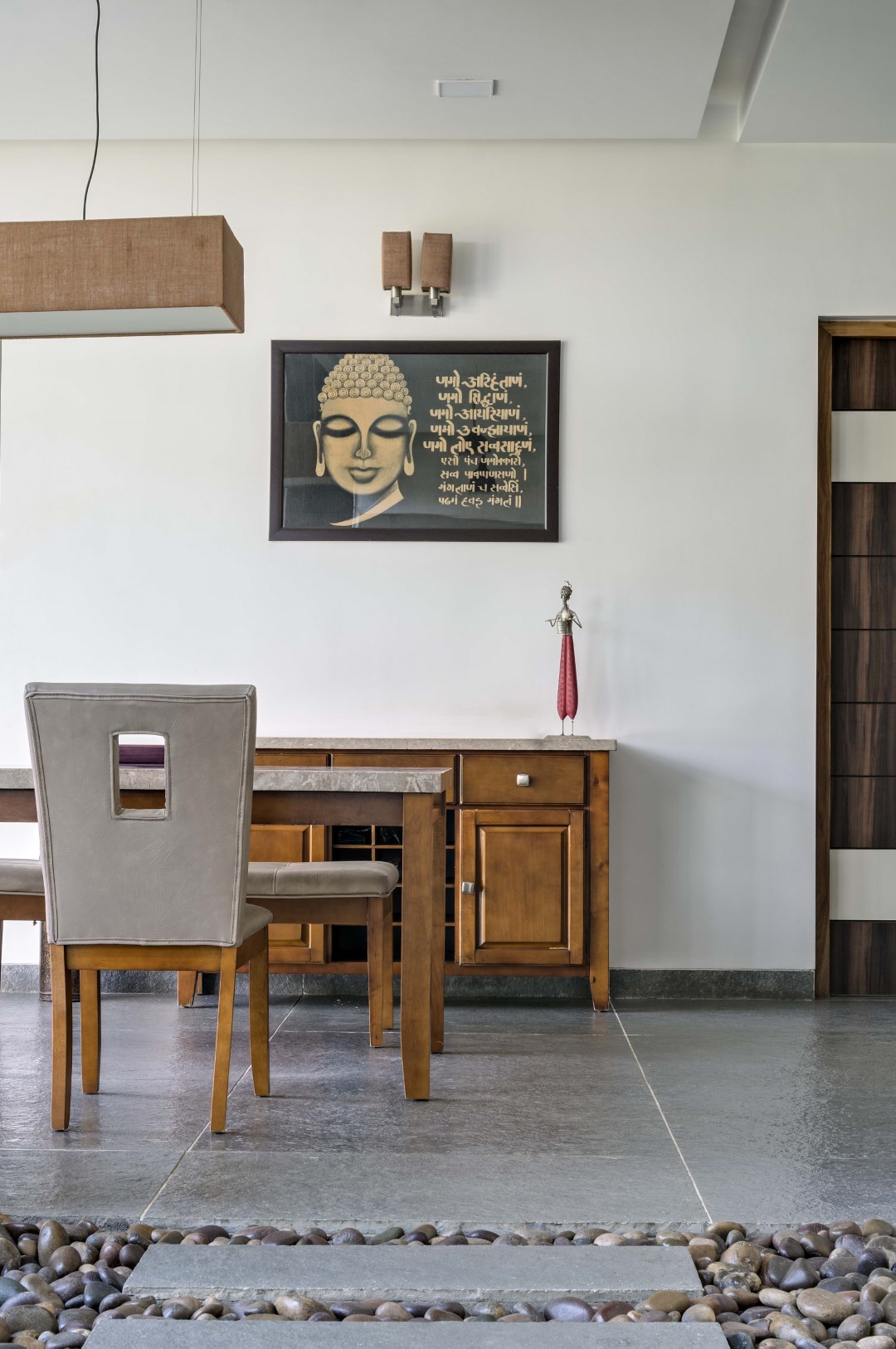 We stressed on design innovation on certain architectural elements. Corner windows have been provided to have a maximum visibility of landscape areas. Elements like Shahbad stone for flooring & toilets and  Fabricated Staircase with wooden trade has been provided to have a rustic and natural feel. Upper floor terraces have been placed to have a view of garden area.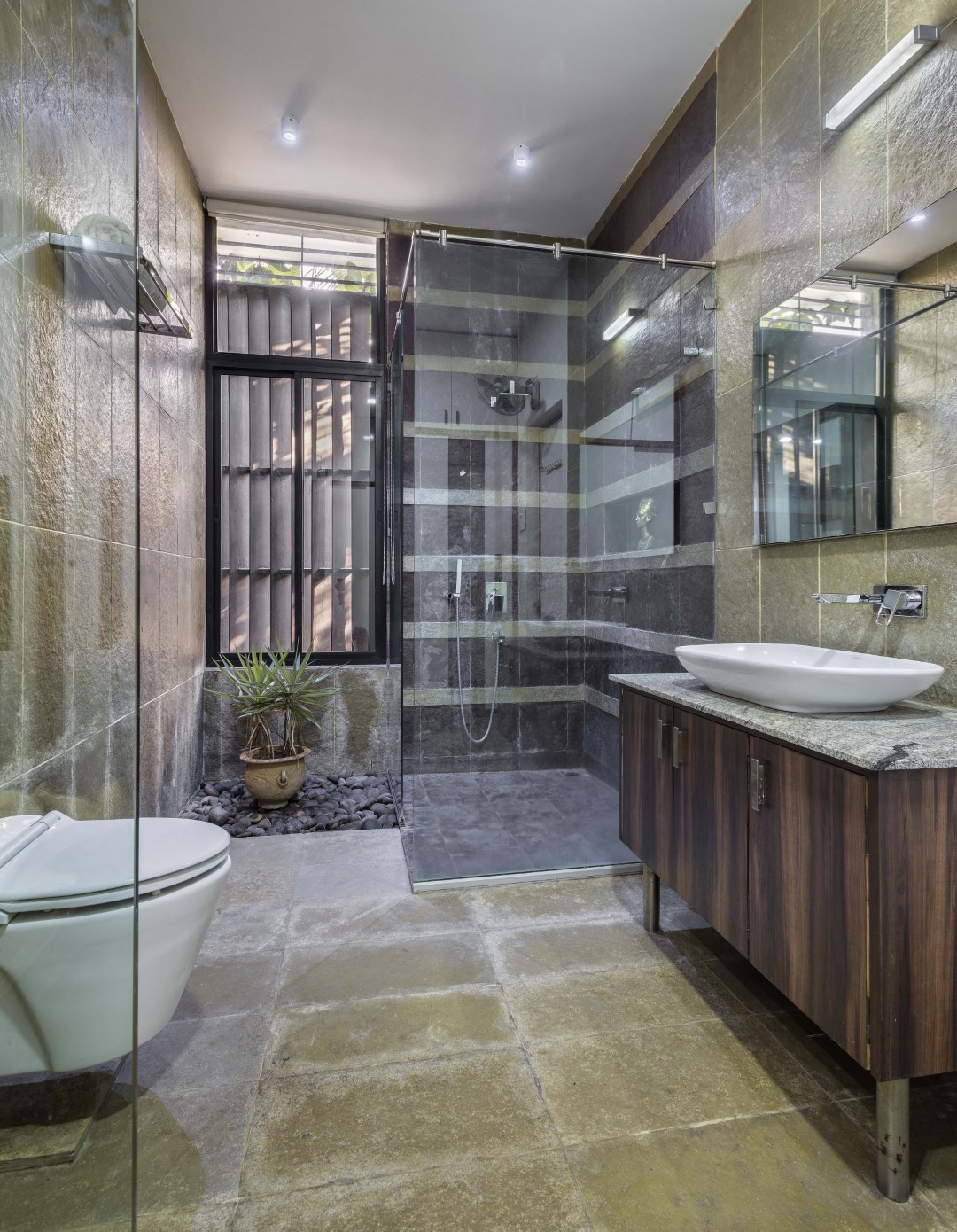 Having informal interaction spaces or seating spaces makes this a perfect joint family house.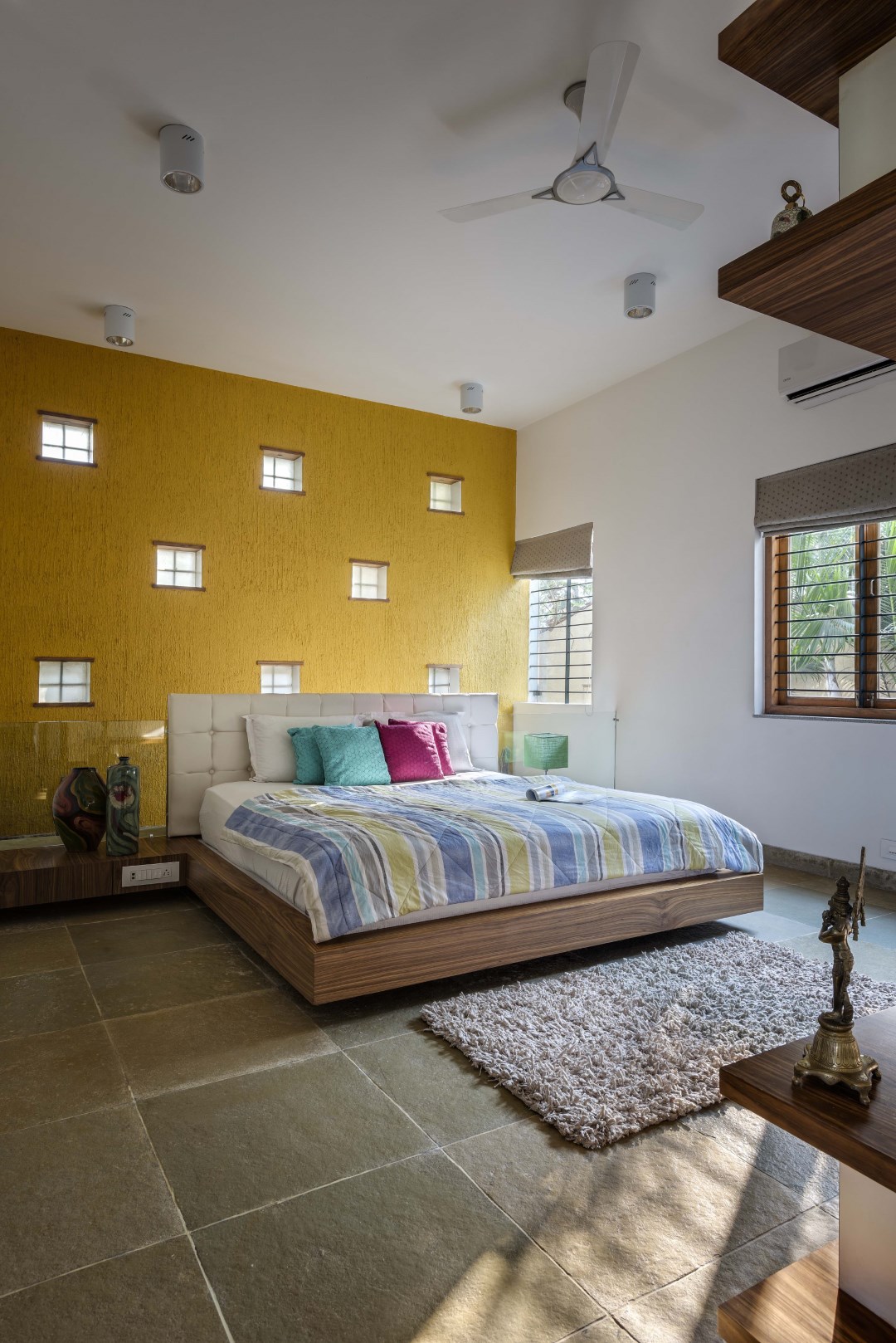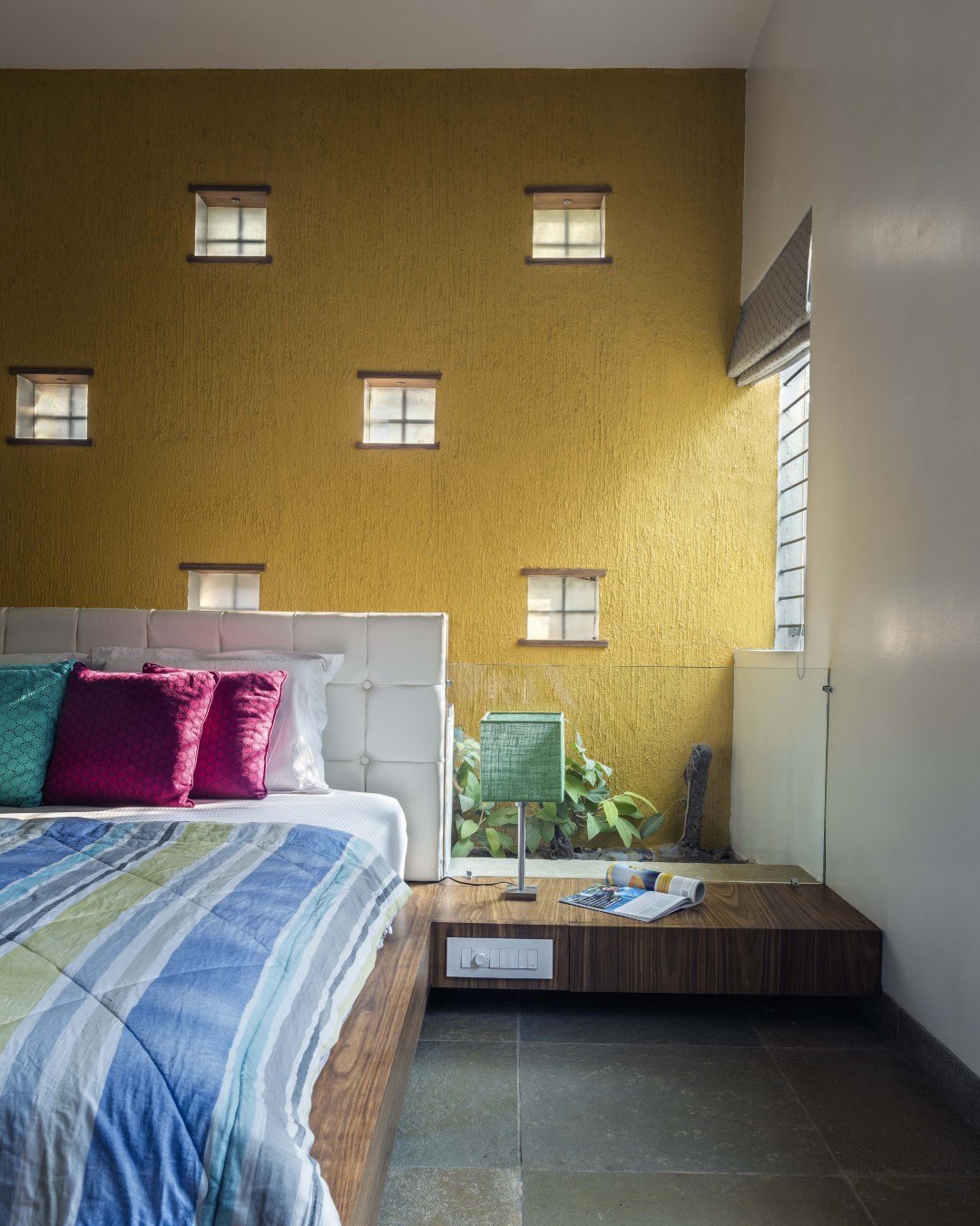 FACT FILE:
Name of the Project :Kasliwal Residence, Nanded, Maharashtra.
Client : Mr. Vijay Kasliwal& Family.
Architect: 4th axis design studio, Pune.
Lead Architects – Amit Kasliwal and SagarMundada
Design Team –SayaliWagh, PushkarniWagh, DheerajMalu, Prashant, Shriya, Ankita, Zeeshan, Sunil.
Consultants : Structural – P.S.KulkarniPune, Landscape – 4th axis
Contractors :Rukhmoddin
Built-up area: 8000.0 sq.ft.
Year of Completion : 2016
Project cost : 2.4 Cr.
photographs   : hemant patil
Materials used : Tiles – Shahbad Stone, Flooring – Shahbad, Kadappa Stone, Wall – Asian Paint Colour.