This Retail Boutique Designed With Instant Glamour & Sophistication | Navien Niesaar.Design
The site is located amidst the densest suburbs of Mumbai – Atlantic Plaza, Dadar is a commercial hub for Fashion Merchandisers & Connoisseurs dealing in Kids wears Clothing. The site had an existing mezzanine which was removed to use the spatial & volumetric parameter of the space for grandeur feeling. It was built completely from scratch.
Visit: Navien Niesaar.Design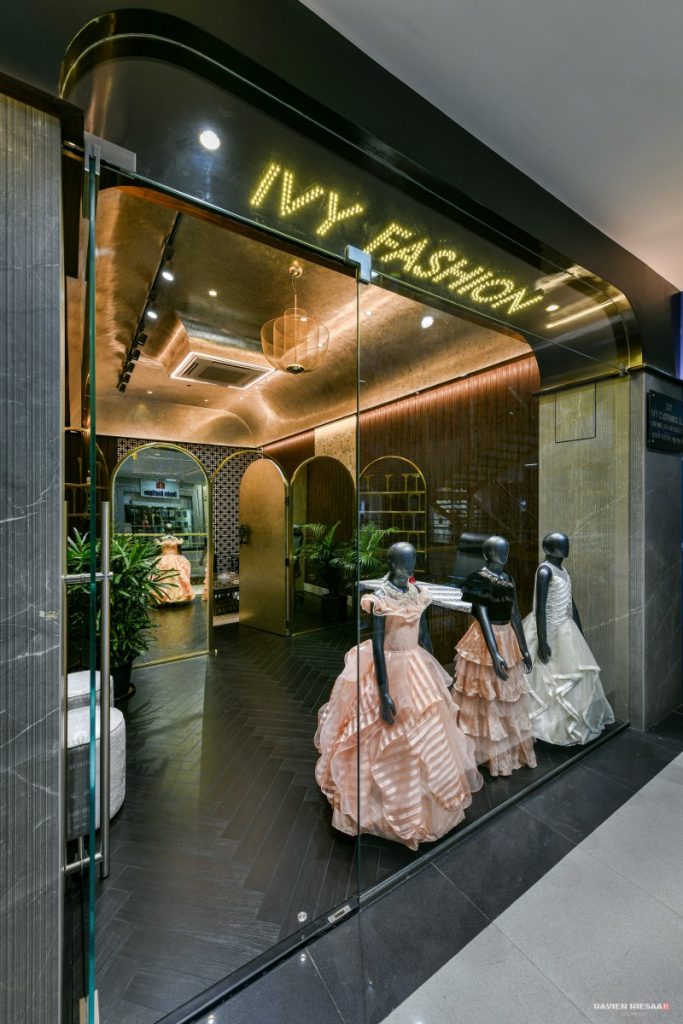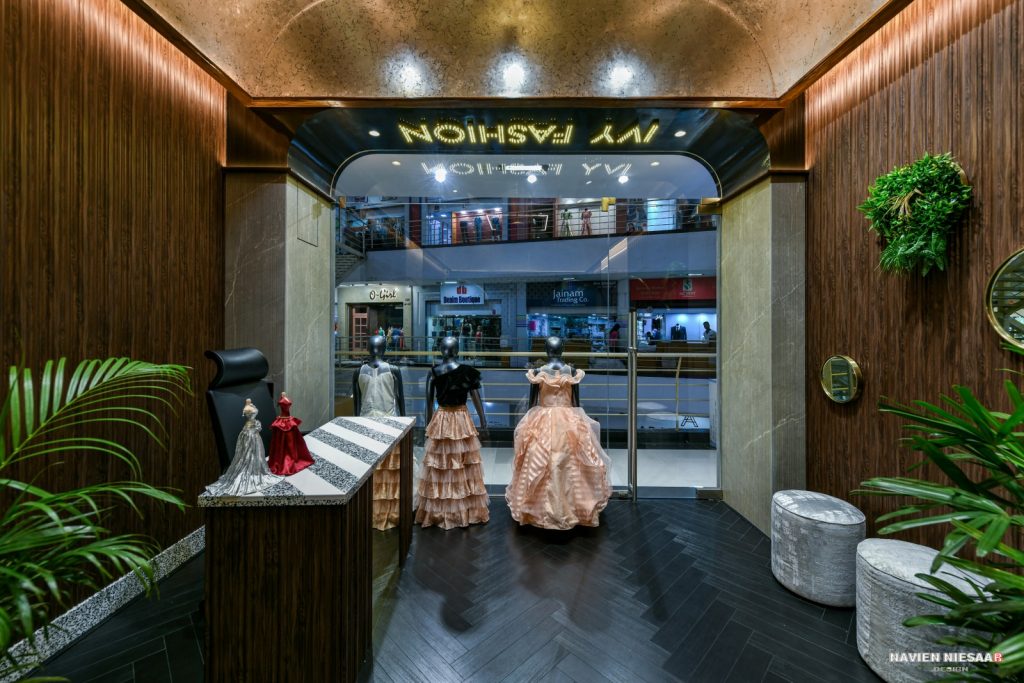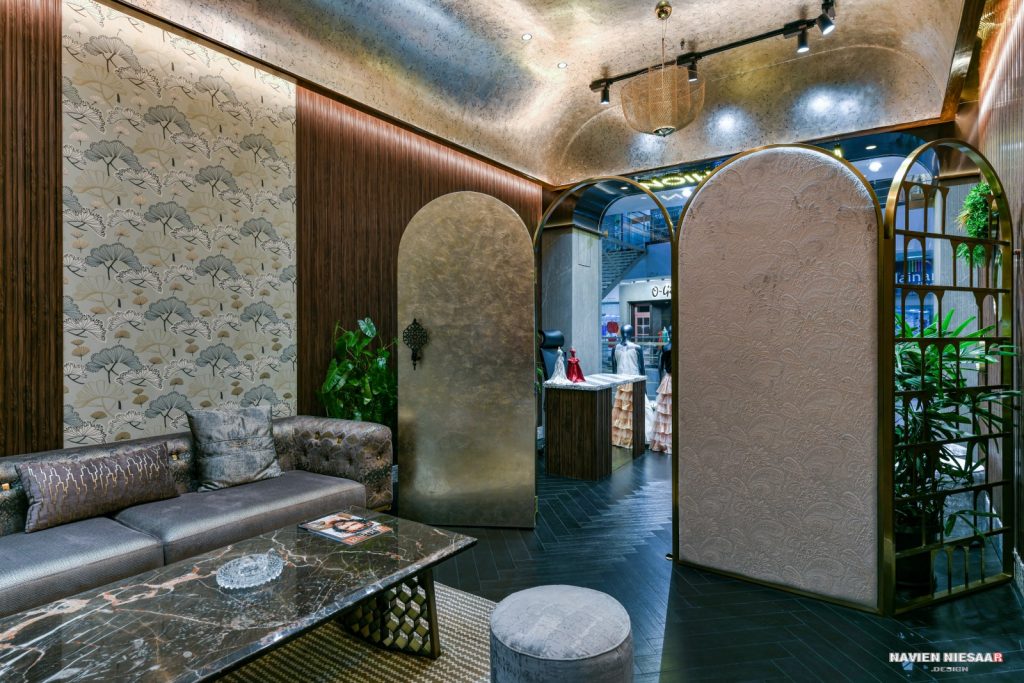 Contextual design elements: The vault shaped arched ceiling is finished with an exquisitely textured champagne leafing. The ubiquitous herringbone black wooden flooring & use of tactile materials like marble & rippled wood cladding on the wall with geometrical & organic designs of wallpaper adds panache to the design.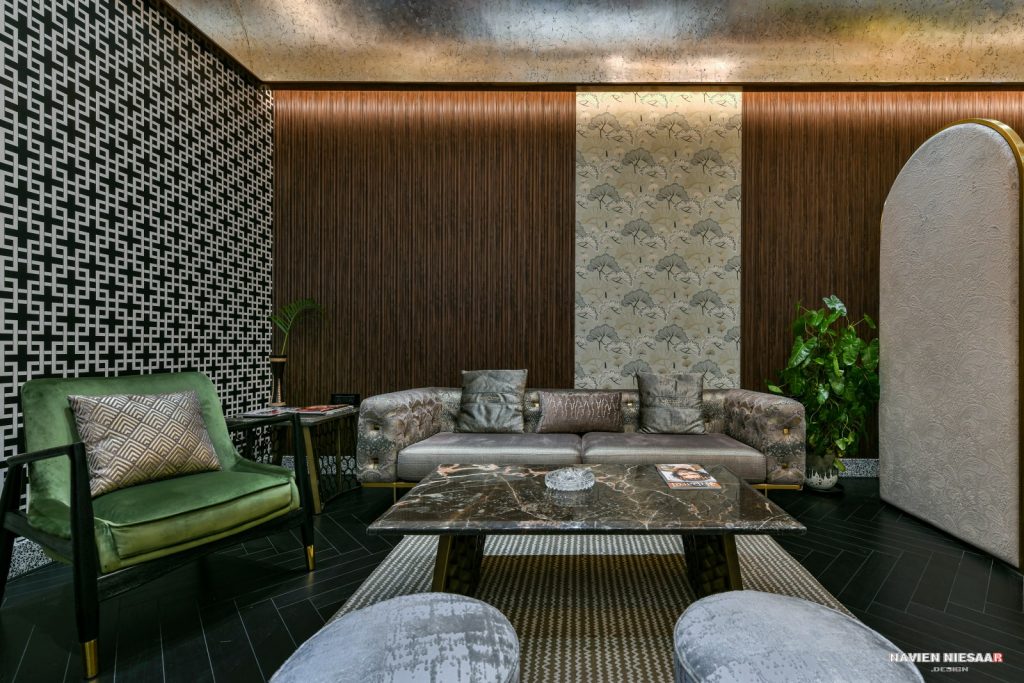 Concept: Since it was a carte blanch approach in the entire design process, I wanted to design the space which could give the owners, the flexibility in discussing their product & always surprising element for customer experience was created as the display of the merchandise was designed behind in the back office space, which was exhibited selectively for clients on the white greek Thasos display wall.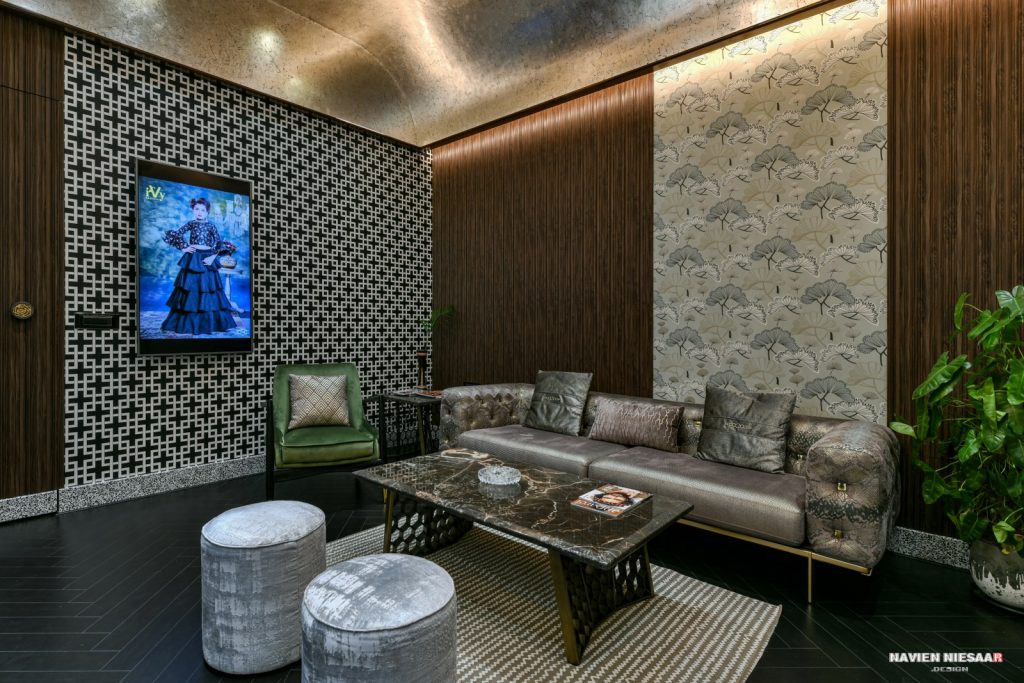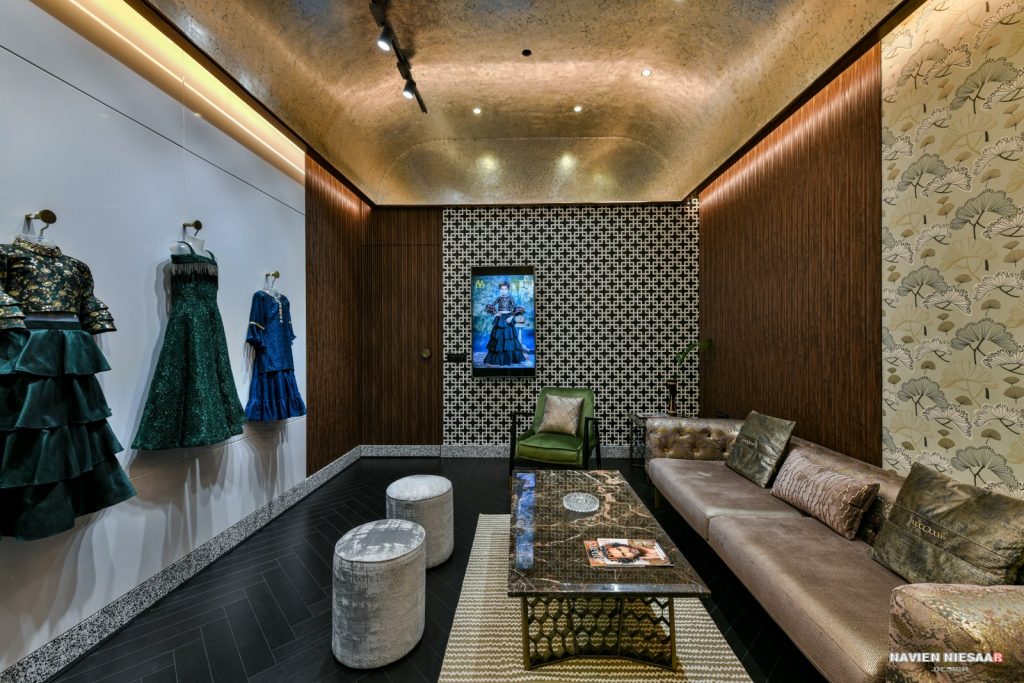 Design And Planning Objective: This 40sqmtrs retail boutique is the definition of instant glamour & sophistication without being ostentatious. Contemporary aesthetics, glistening finishes define the design story of this retail space. Space was divided into 3 zones considering its form & connected via its function from the whimsical entrance area to the main sales, business development area & back office area.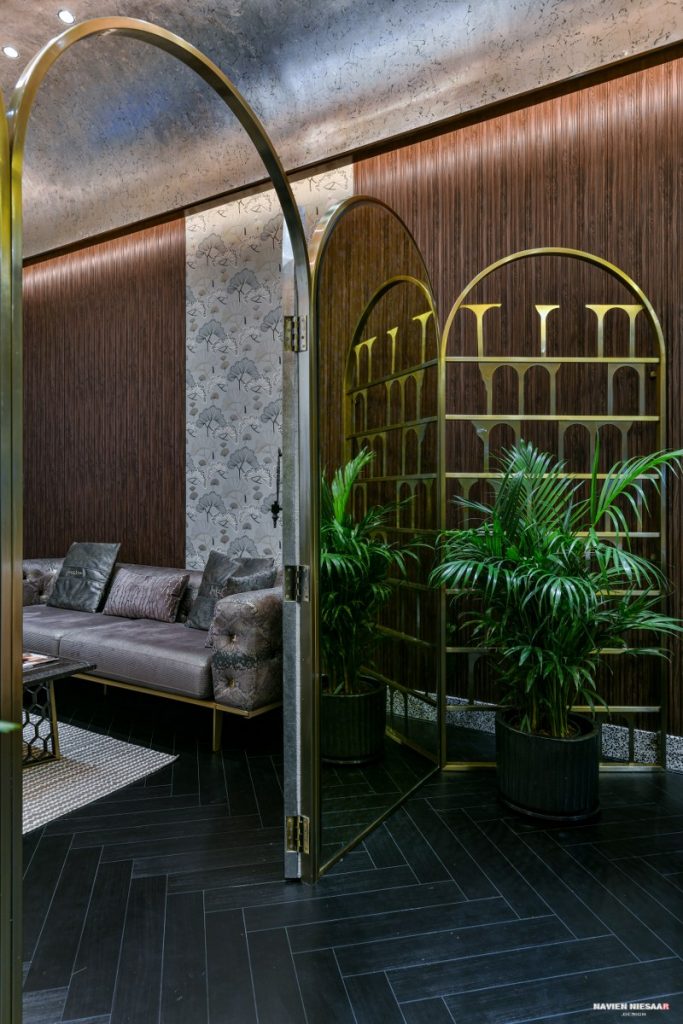 The quintessentially designed metal screen is a reminisce of ancient arches & acts as a divider between the two spaces. It is cladded with rich paisley neutral fabric on one side & gold distressed antique finished mirror on the other.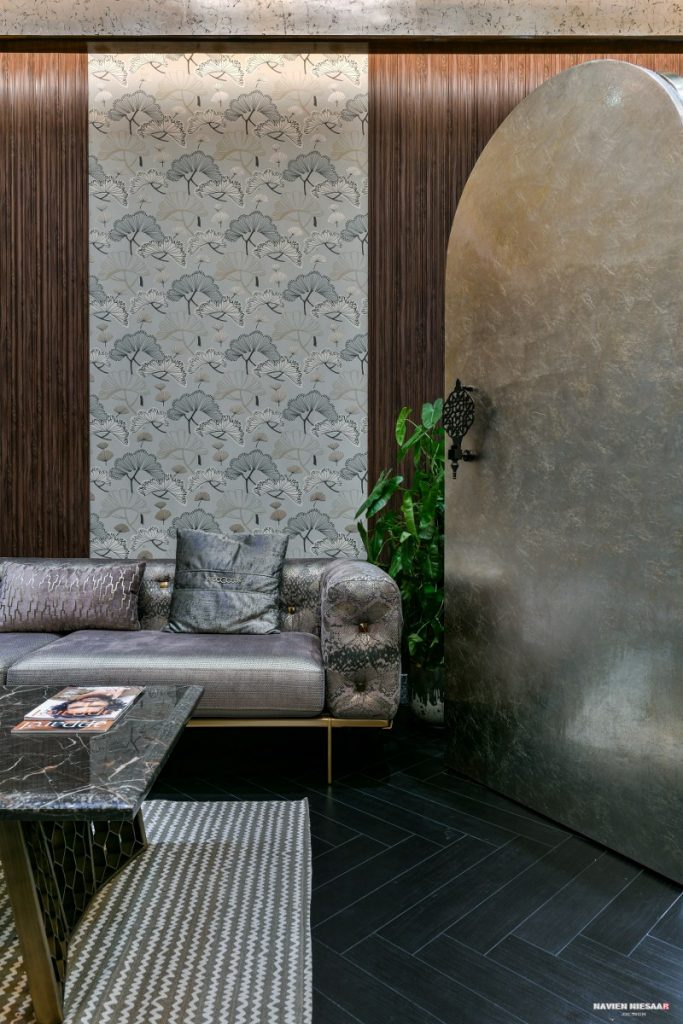 Restraints or Opportunities: The actually finished surfaces on walls which are seen in the final images are applied on false partition walls which were designed out of erratic walls inside the block for technical services & detailing of finishes
Techniques Used: Visual merchandise was highlighted by giving an indoor-outdoor feel to arouse the customer experience. Seamless extra clear glass with ribbed grey toned stone, herringbone black wooden finished floor & PU gloss metallic black finish on the ceiling with LED-lit horizontally designed signage is the highpoint in the facade design.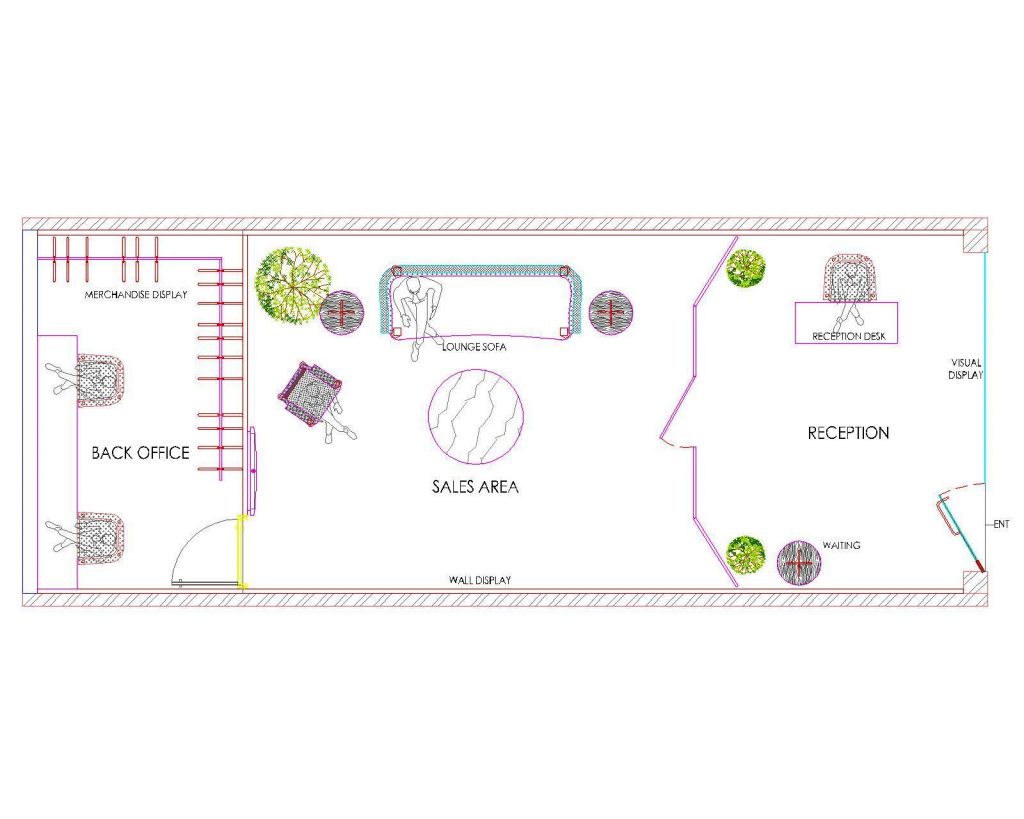 FACT FILE:
Design Firm: Navien Niesaar.Design
Client: Ms.Ivy clothing LLP
Project Type: Retail Store
Principal Designer/Architect: Navien Niesaar
Built-up Area: 50Sqmtrs
Carpet Area: 40Sqmtrs
Location: Atlantic Plaza,Dadar-Mumbai
Photography credits: Prashant Bhat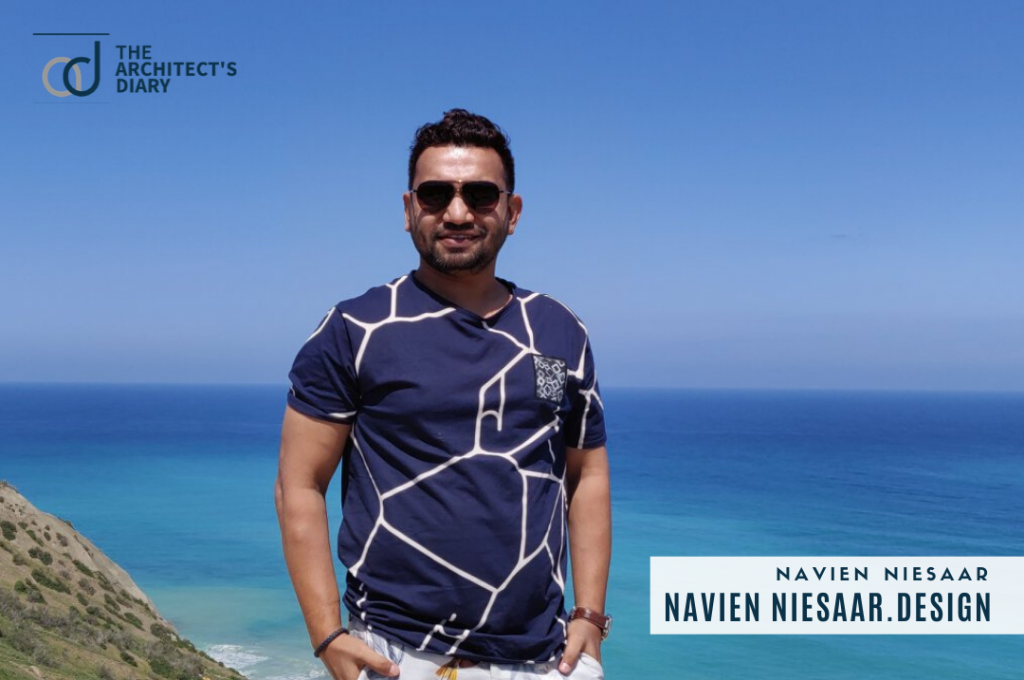 Website: http://www.navinnisar.com/
Instagram: https://www.instagram.com/navienniesaar/
Facebook: https://www.facebook.com/navin.nisar.3