Atelier Aztec was appointed by the directors of Red & White group of institute to shape up the interior space of their new establishment, institution design. The institute spreads across 6000 sq.ft. consisted of lecture rooms, multimedia rooms, library, medium-high focus study pods, administration and services.
This Institution Design is Balance of Engineered and Organic Design with a Spin of Minimalism | Atelier Aztec
Visit: Atelier Aztec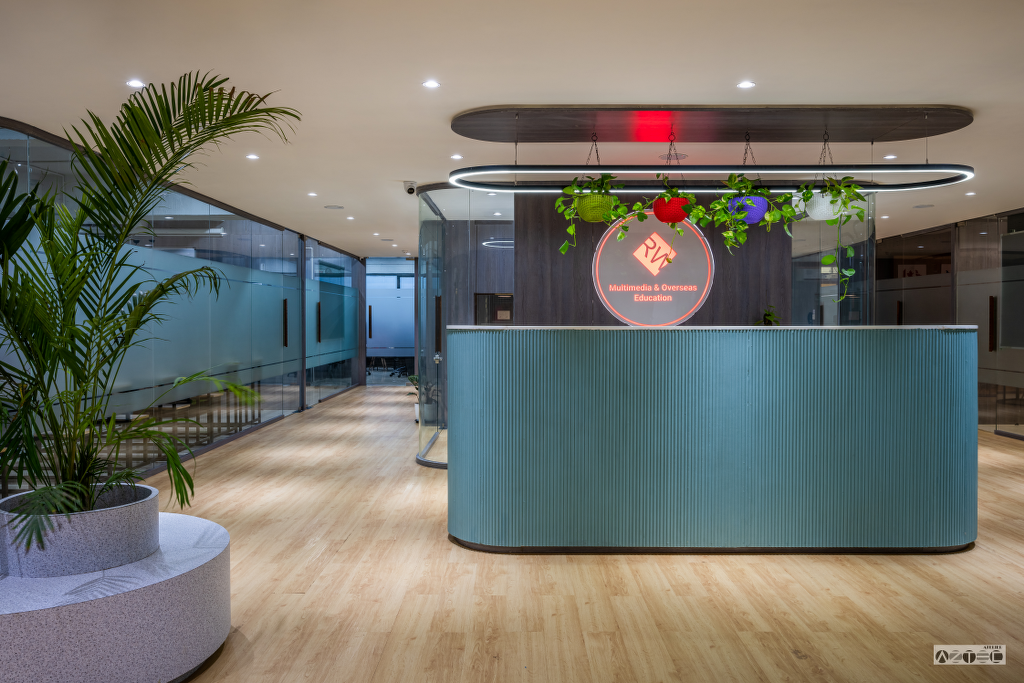 This single level institute true to its theme is a mélange of bright and calming textures, revitalizing the space. The hybrid techno centric multi-media hub along with soft skill-based language classes have carved the interiors of the project. These two distinct palettes are tied together with a quirky yellow complimenting the soothing blue-grey counterparts.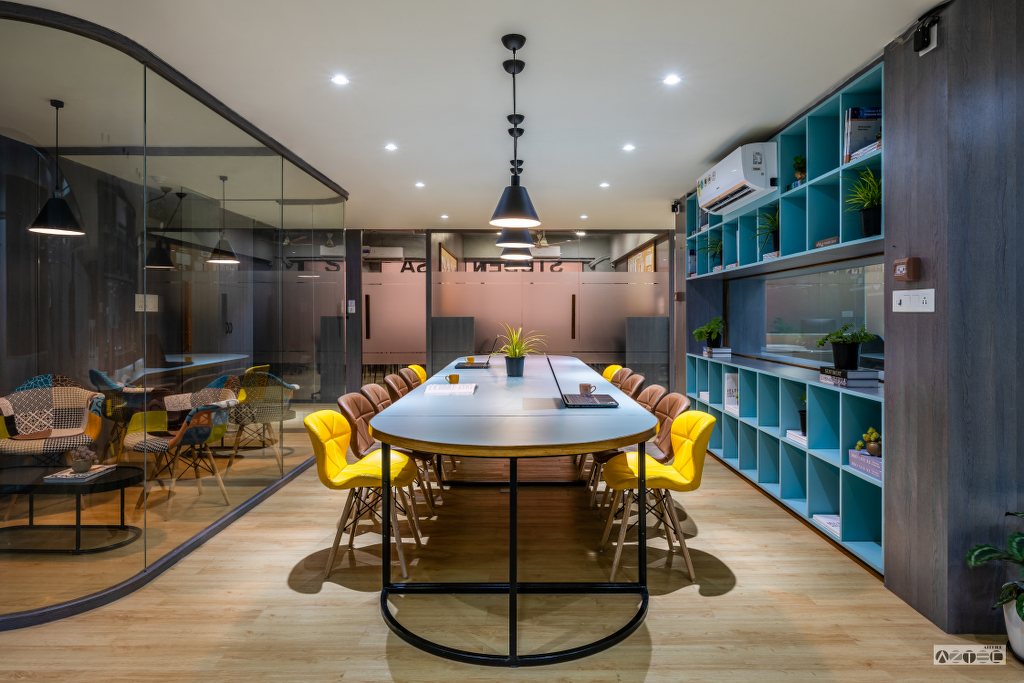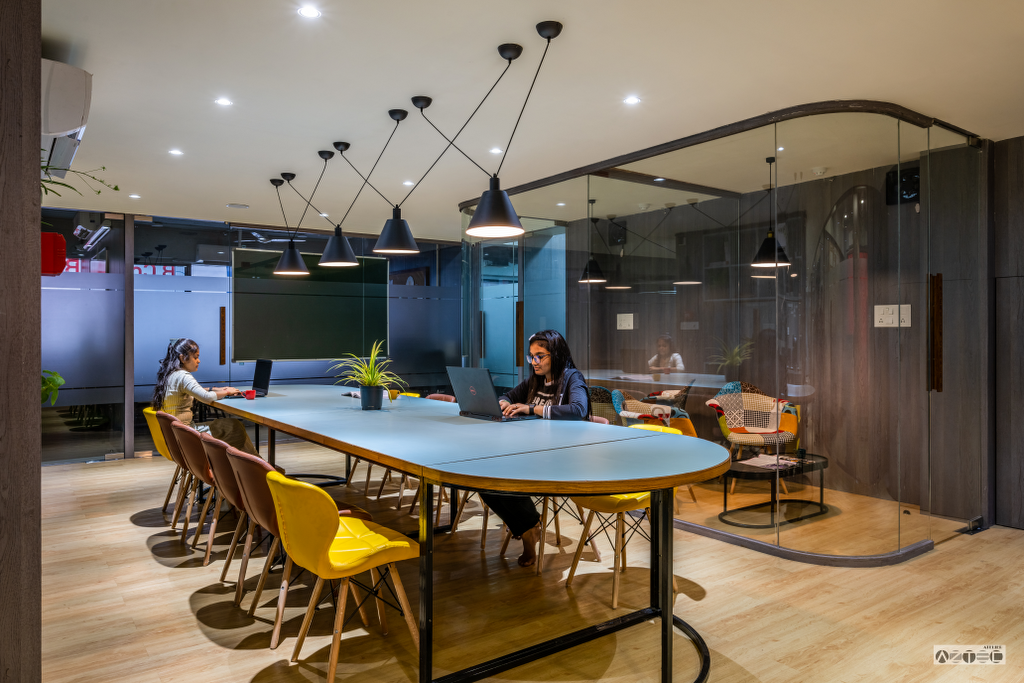 The central reception helps to holistically navigate and coordinate the overall layout. Additionally provides a visual welcome while entering the premises. The design represents and nurtures the pedagogical model of young institute. Multimedia classrooms are new type of learning spaces designed to equip gadgets that would support students even during remote study hours. The waiting area, brightly lit up with quirky chairs adds life to the space. The long isles on the side of reception serves as entry point of various services and is also a breakthrough point for the people at reading area. Usage of large clear glass partitions helps double up the space visually. A blue bookshelf sits with red and yellow chairs at the reading area enticing you to sit, rest or read.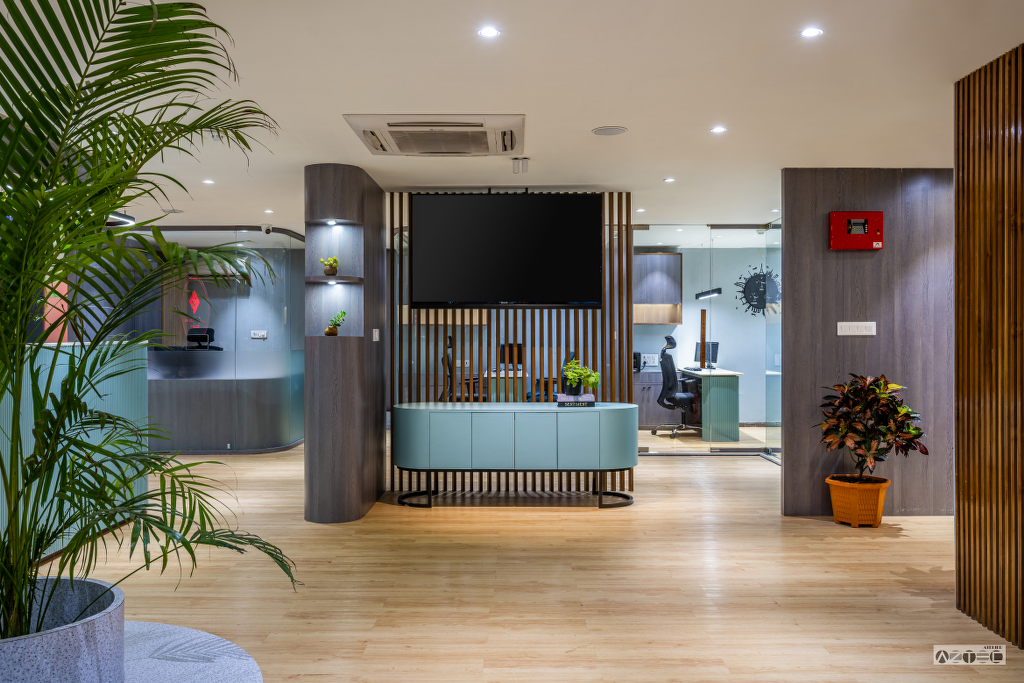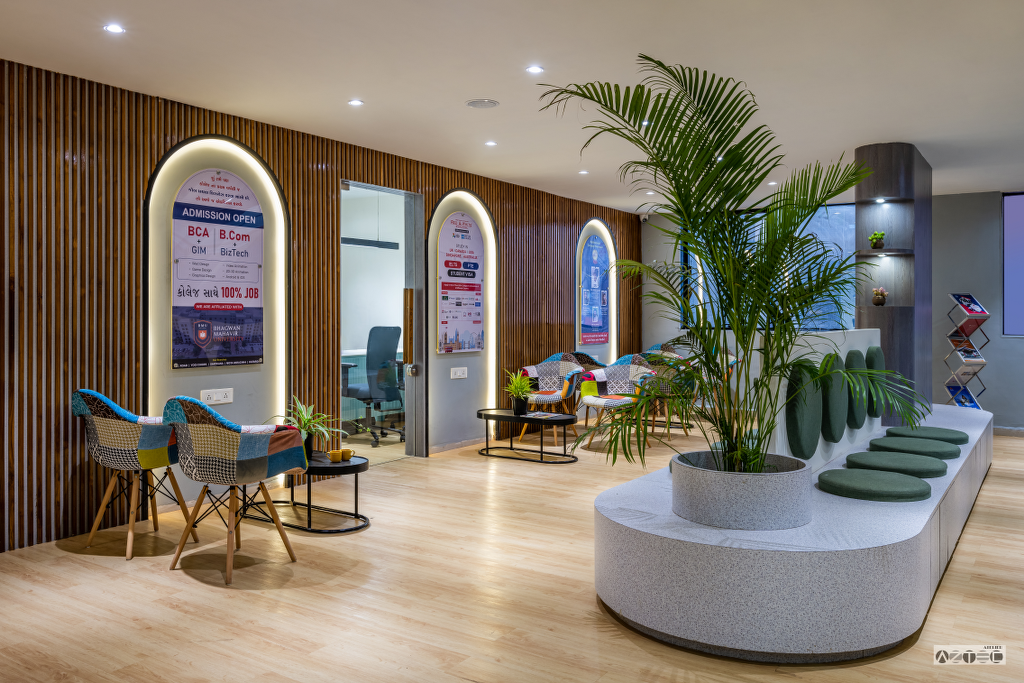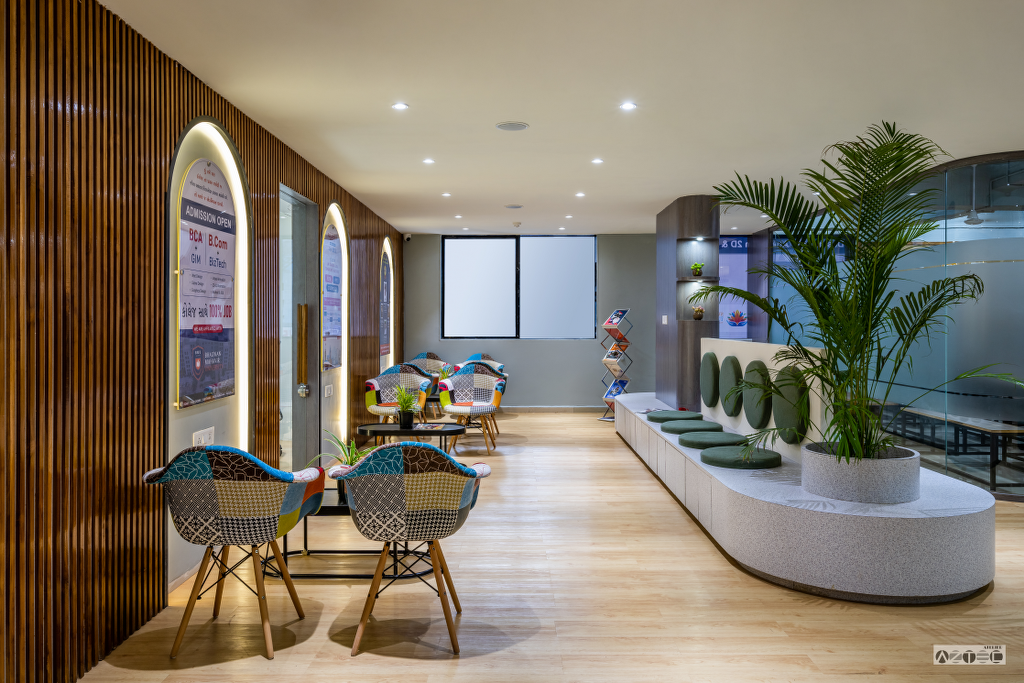 Dense urban areas often have scarcity of built area whilst the demand of educational facility is increasing exponentially. The final design consisted of compliant spaces which can accommodate adequate number of students with time flexible modules which were not only achieved by planning principals but also through transparent design materials allowing light and visual connections. The overall architecture of the multimedia center is very simple and spacious, allowing a free flow of public and easily merging the public space with semi-private spaces, as and when required. The bright textured interior spaces give a contemporary touch to the project. It very well matches the vibe of the users- young students.
Fact File
Designed by: Atelier Aztec
Project Type: Institution
Project Name: Multimedia and Overseas Education
Location: Surat , Gujarat
Year Built: 2021
Duration of project: 4 month
Project Size: 6000 sq.ft.
Project Cost Appx: 60 lac
Principal Architect: Mayur Ghodasara
Photograph Courtesy : Noaidwin sttudio
Project and Materials: Wallcovering / Cladding /ply: Century Prowud | Lighting: Philips | Glass Partition: Saint Gobain | Furniture: Trinity Furniture | Paint: Asian Paints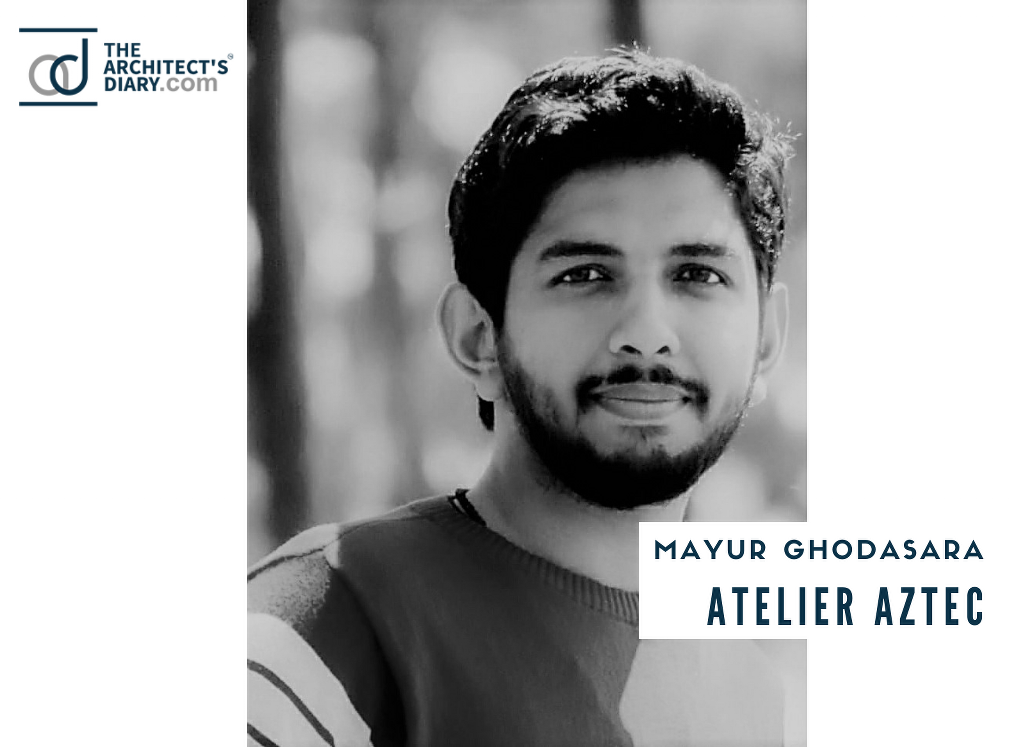 Firm's Instagram Link: Atelier Aztec
For Similar Designs >> Learning Beyond The Confines – The Wockhardt Global School, Aurangabad