Carpets are likely to get dirty and need proper cleaning methods. There are a few things to consider before hiring a carpet cleaning service.
Carpets are great decorations for our home due to their charming outlook and the comfortable feeling they bring. However, this piece of decoration is prone to getting stains and dirt particles. Cleaning a carpet is not also a simple task, and it would likely require you to call for support from a professional cleaning service.
This post will give you a few things to consider before hiring a carpet cleaning service! Continue reading!
Things To Consider Before Hiring A Carpet Cleaning Service
#1 Which Type Of Services Do They Offer?
Not every carpet-cleaning service provider offers the same service type for your needs. Some providers are specialized in wiping out stains, and some only deal with the unpleasant odor from your pets or molds. On the other hand, a few service providers are famous for restoring your carpet when it was flooded with water or liquid waste.
In general, you should research and determine your problem before relying on the service from any provider. The reason is that cleaning a carpet is a challenging task, and there are a few companies that can complete an all-around service covering all the sections above.
After cleaning the carpets, you can ask the service providers to apply a layer of carpet protectant on your carpet to prevent potential dirt and stains. This work is simple, and any service provider can do it for you.
#2 Experience
Getting to know the experience of the cleaning service company you are going to opt for is your right. If the company truly has the competence and valid certificates or licenses for its professions, it will confidently answer all of your questions.
As mentioned above, cleaning a carpet is a tough task, so people taking this job must acquire some appropriate techniques and training. Besides, they should have been taking this job for quite a long time to have the proper skill and experience. On the contrary, if the person cleaning your carpet has limited experience, he/she should be guided and supervised by a more experienced one.
When asking the service providers about their experience, if they hesitate to answer you or give obscure information, this may be a sign of their incompetence!
#3 Review And Recommendations
If a carpet cleaning service offers excellent work, they will get a renowned reputation and recognition from the community. Hence, you can ask your neighbors or friends about whether a local cleaning service provider is good or not.
With the advance of technology, many providers advertise their services on the Internet to attract more customers. And, of course, you can easily look for feedback and reviews from customers in the comment sections on forums or websites. They are the trustworthy source of references you can count on.
Honestly, even an outstanding company also gets negative feedback. Yet, sometimes, it may not be the company's fault but the unreasonable demand from the customer. You should look for the overall feedback or reviews instead of a few ones. If the positive reviews significantly outnumber the bad ones, you can still opt for that service.
#4 Prices
Many factors will affect the price of the cleaning service you pick. You can ask for the price range from the providers for a suitable option with your budget. Or else, if you can exactly determine your carpet's square footage, you can get an estimated price from the service providers.
Sometimes, it's not always a wise choice to choose the cheapest service. As the price normally goes with the provider quality, the low-budget one often comes with average quality or even low-quality service. In this case, you not only don't get your carpet cleaned and restored, but you may face the risk of having it ruined by improper cleaning techniques and equipment.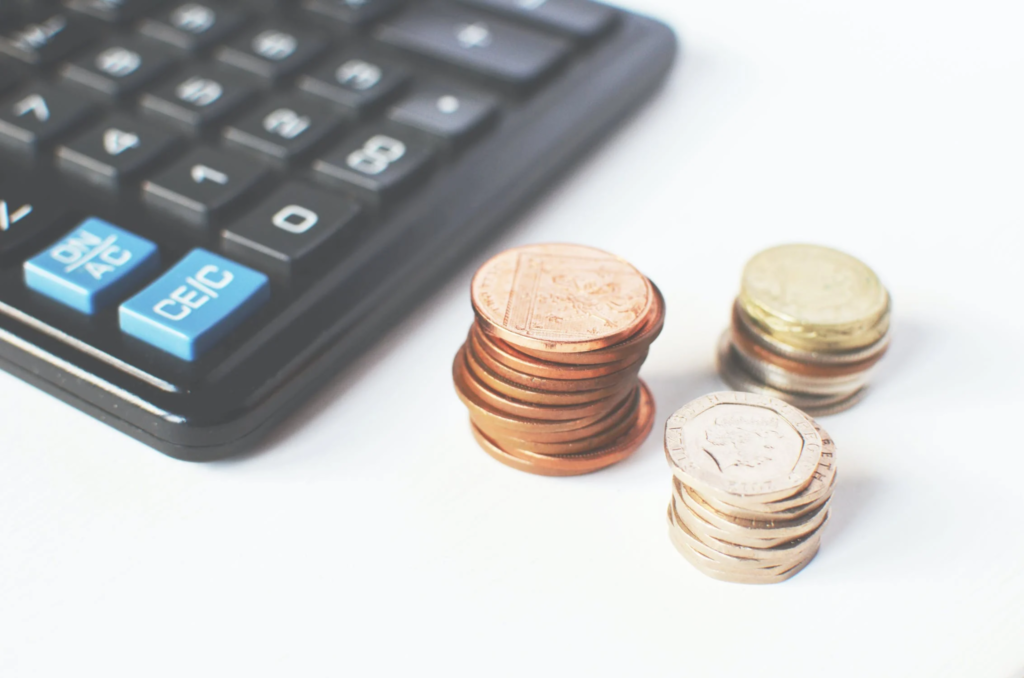 Price possibly comes with quality!
Furthermore, you can ask the cleaning service providers whether the cleaning fee includes the moving fee or not. Since moving big carpet will take more time and effort, a few providers include the charge for this category in the cleaning fee.
#5 Cleaning Methods
Another factor you have to focus on when picking a carpet cleaning service is the cleaning methods the providers are applying. If the service providers choose harmful chemicals and carry out backward cleaning methods, your carpet may deteriorate. Nevertheless, the chemicals from the cleaning chemicals that remain on the carpet can affect your health negatively.
Commonly, the cleaning procedures will go on as following steps:
Vacuuming to take out loose dirt on the carpets.
Special chemicals will remove the solid and persistent dirt while keeping the carpets not too wet.
Once again, vacuuming will work to wipe out the recently wet dirty particles.
Drying the carpets.
Nowadays, cleaning carpets using steam is also a common and effective way. But this is only suitable for carpets with a small quantity of dirt.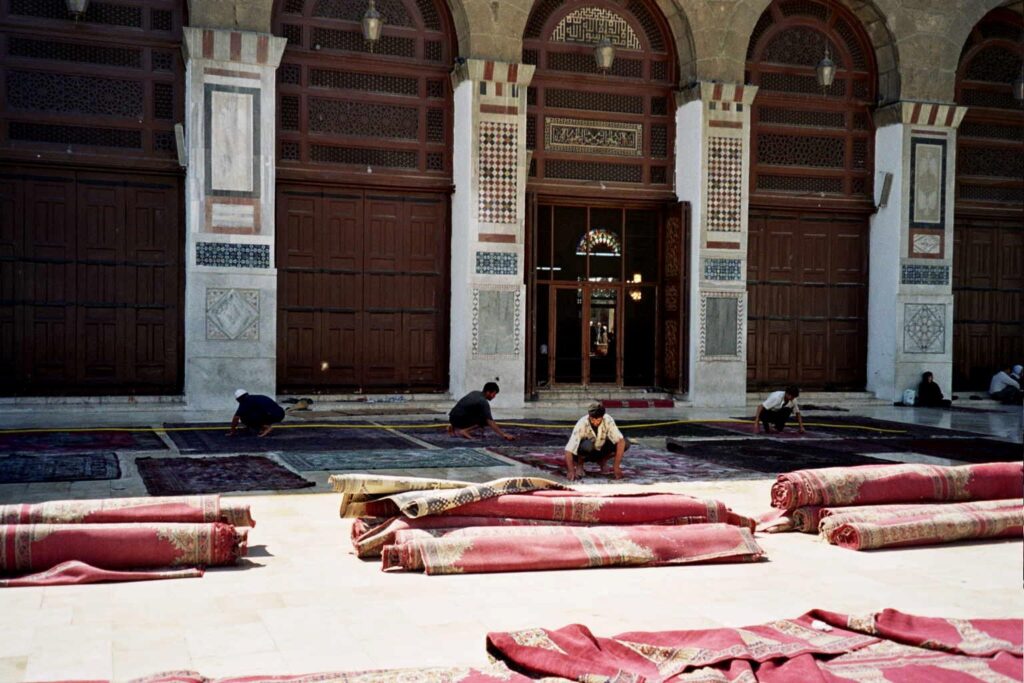 Dry the carpets after cleaning
#6 Dealing With Stains
You must be clear that stains and dirt are different. While dirt stays on the surface but does not stick to the carpets, stains go through the carpets' surface and remain on both sides of the carpets if they are strong enough.
For this reason, dealing with stains is much more difficult than handling dirt, and only professional and experienced cleaning service providers can guarantee you proper stain removal.
Besides, if the stains are still there when you take the carpet back, you can ask for more thorough cleaning procedures without an extra fee. The reason is that stain removal is always a costly service, so you have the right to ask for the work efficiency adequate to the money you paid.
Bottom Lines
Using carpet as decoration will bring an elegant and comfy vibe into your house. But, keeping it hygienic all the time is a tough task due to the constant interaction with the dirt from family member's slippers or shoes, pets, food, or liquid stains, etc.
Prestigious and excellent carpet cleaning services will be needed to keep it clean! Please note down all the factors we mentioned above before hiring a cleaning company for a satisfactory result!