The Munch Box- Restaurant Design Bringing Order And Coherence To Space | HTID
It is my passion to constantly pursue a fresh inspiration. I continually search for the most compelling design styles and highest quality of materials available. With an accomplished eye and an informal approach to the design process, we collaborate with my clients to create spaces that are truly personal. The thoughtful and well-crafted design makes a space easier to understand and experiencing such a space lifts the spirit, too. It is, therefore, not just about the aesthetic; it is a practical and philosophical discipline.
Visit: HTID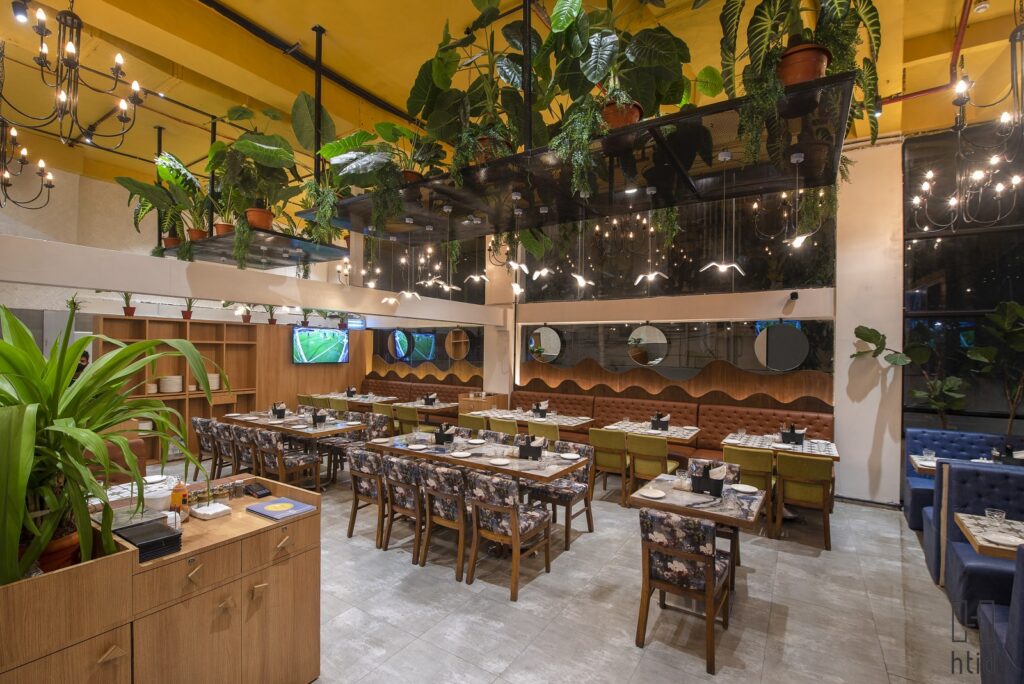 A mix of Bohemian and contemporary style added to existing furniture is the central idea around which all the elements of the design are projected. In simpler words, it is the cohesive thread that binds all the design elements, such as furniture, colour, upholstery, architecture, and other materials. This design is about bringing order and coherence to space.

&nbsp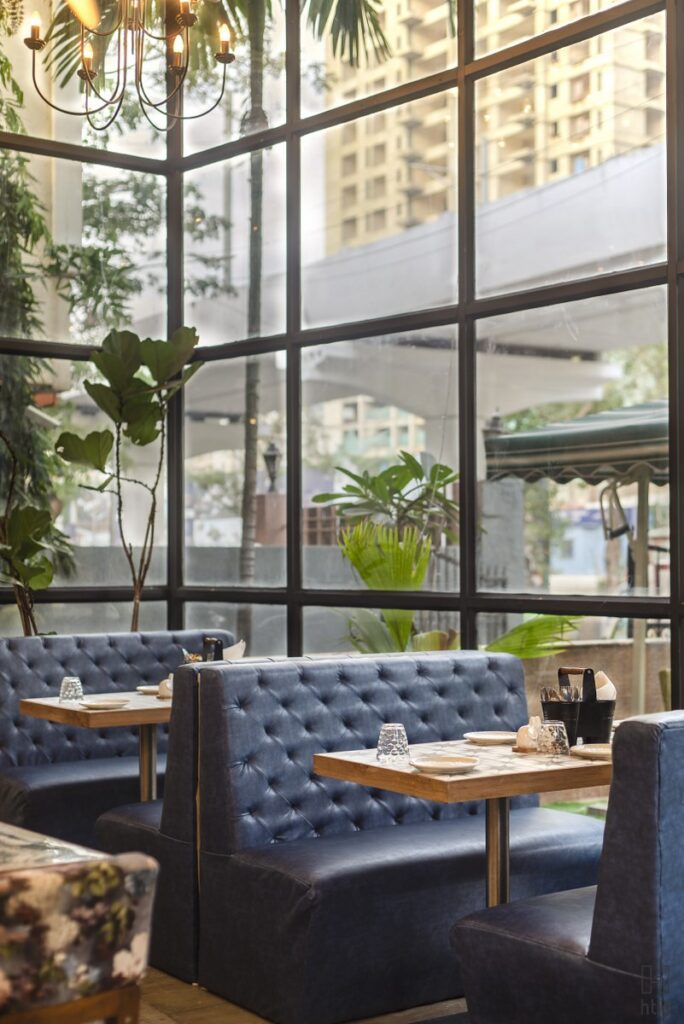 The effective use of space, user well-being and functional design has contributed to the development of the contemporary side of design. The use of patterns that create vertical or horizontal lines has been used to give a heightened sense of space. Use of large-scale patterns can flourish in a large space and become a distinct focal point to the room.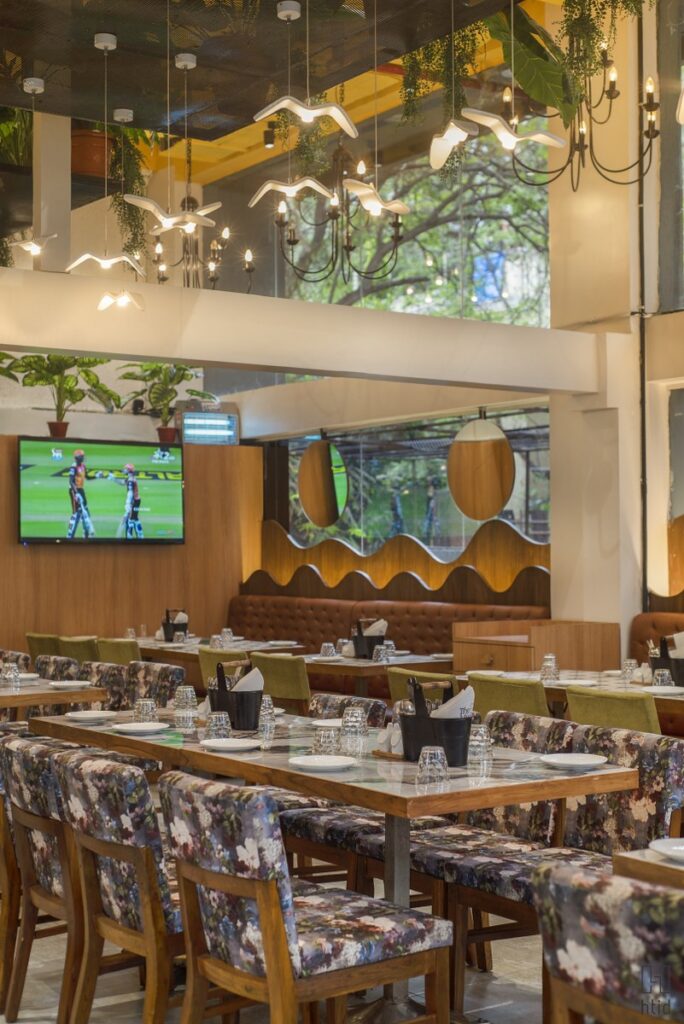 Fun to use materials with an element of functionality and patterns has brought this room to life. Going by the rule of thumb however, we have included a maximum of three patterns, all drawing from the same colour scheme. Texture used in two forms – visual texture and actual texture. Visual texture is that is perceived by the eye. In other words, this is the impression of texture one gets by only viewing an object. This effect is usually found in this particular space in the form of pattern.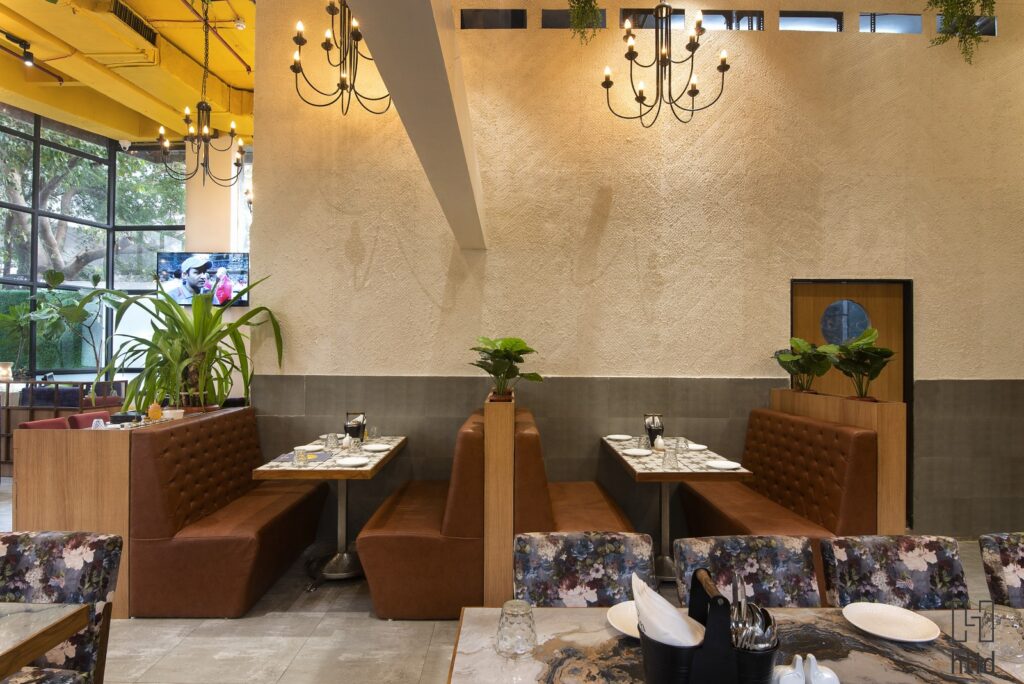 The placement of each object is placed in comparison to the texture of the object, beside which it will add emphasis and contrast to the finished design. Furnishings and decor focus on the use of natural materials, earthy colours and clean, modern lines with lack of fussy detail, that aid in mobility and ease of use.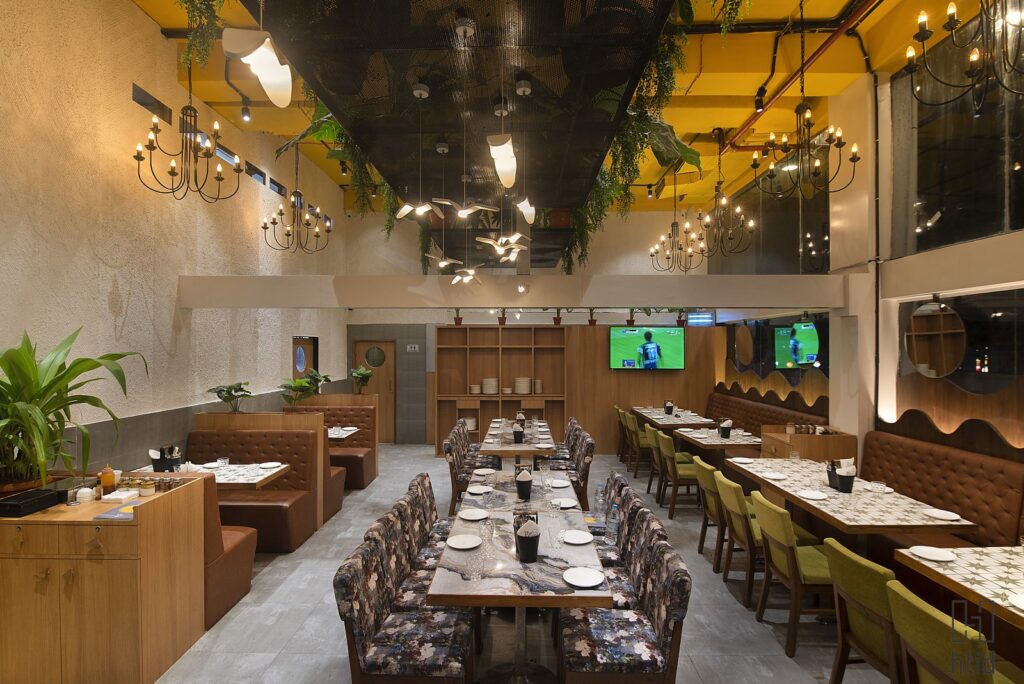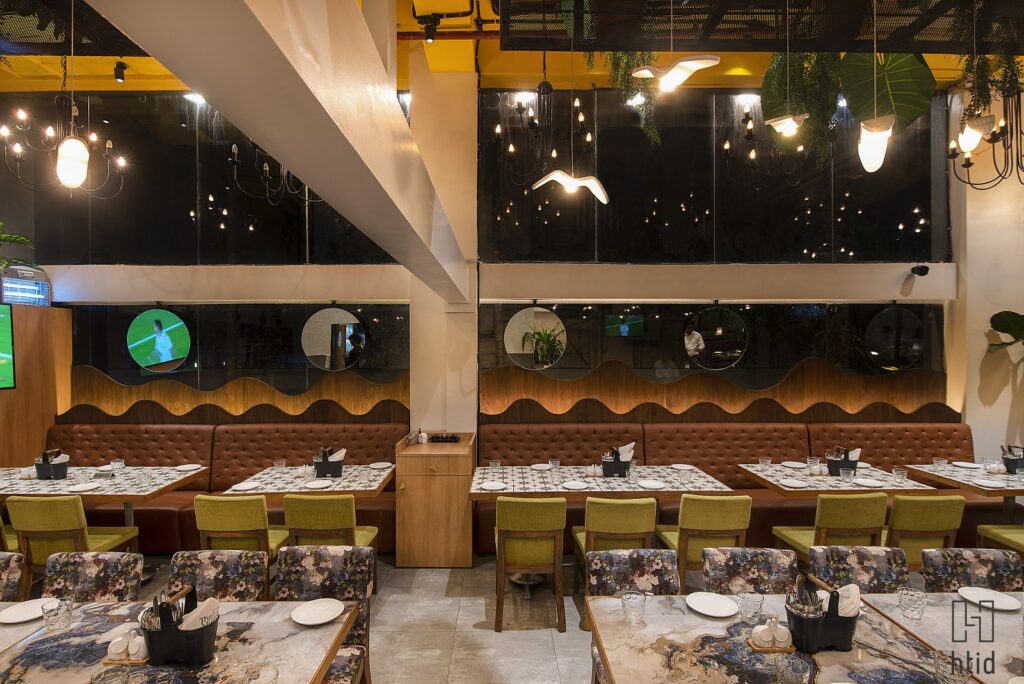 We have considered how both natural and artificial lighting will affect our selected colour across the day and night, given that light can alter our colour perception. Finally, considering the size of the space, we have incorporated brighter colours to give a powerful dimension to a larger space. Since the natural lighting window is huge, we have manipulated the lighting effect through clever placement of doors, windows and even mirrors.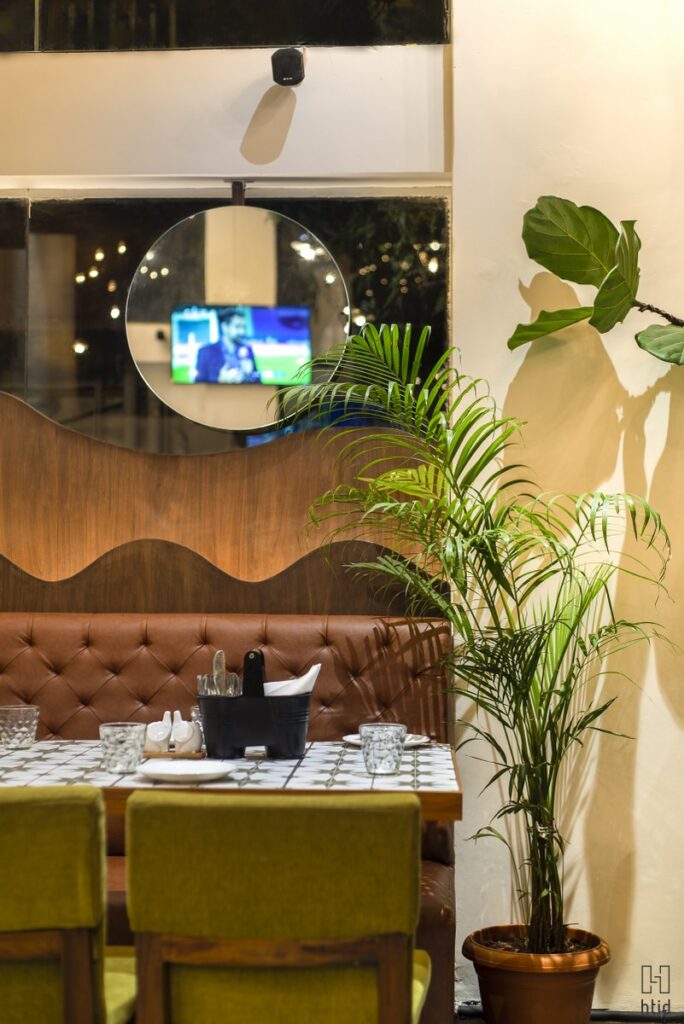 Beyond its functional purpose, light has the ability to set the mood and atmosphere of space while defining colour, line, and texture. Plus, the lighting fixtures are a visual feature in themselves, which can add the right touch to this design. In addition to enhancing the appearance of a room, getting these elements to work together in harmony will also bring an increased functionality.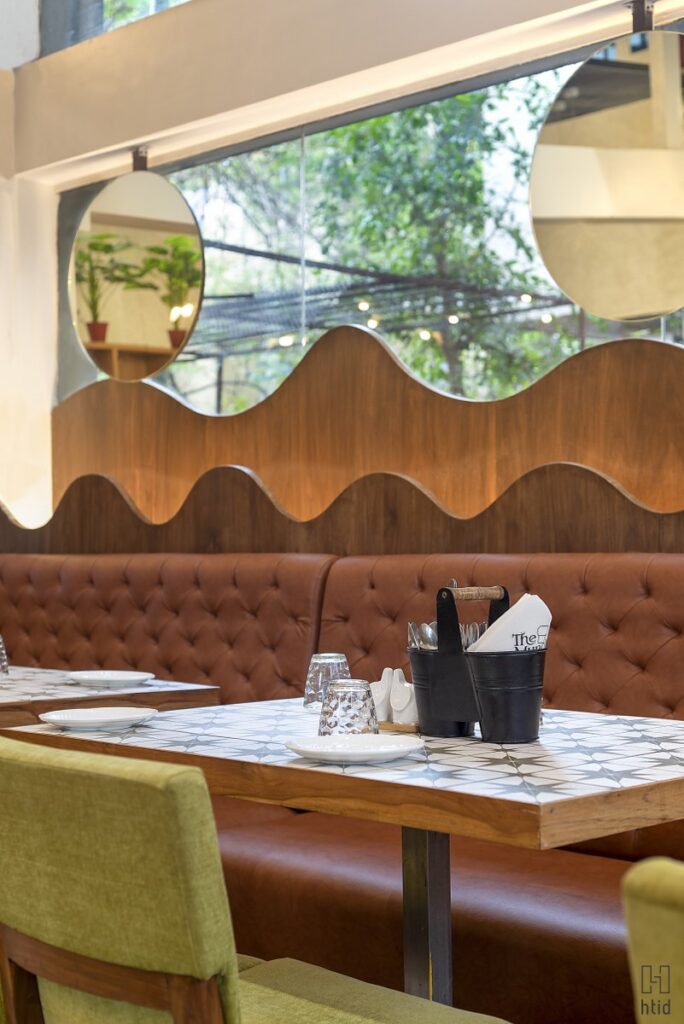 It was fairly easy to bind both the styles because of today's modern organic trend. Modern-style concepts are extremely simplistic and minimal. This design is current, yet still possesses a timeless style generating broad market appeal. Trendy, over-decorated concepts take a back seat to calm, meaningful spaces that allow architecture and carefully chosen furnishings and materials to take clear focus.
FACT FILE:
Designed by: HTID
Project Type: Restaurant (ZUP Hospitality)
Project Name: The Munch Box
Location: Malad, Mumbai
Year built: October 2020
Size:sq feet: 2200(carpet)
Principal Architect: Hiren Tank
Photography: Robi Mehra
Text: Dhriti Mehta
Website: https://htid.in/
Facebook: https://www.facebook.com/hirentankinteriordesigner
Instagram: https://www.instagram.com/htid_/

&nbsp