&nbsp
The Finest Masonry Sets An Earthy Tone To This Weekend Home | Ae. Terrain
The prudent 3,000 Sq ft Surat holiday home called the Oviyan House, owned by an engineer is currently situated in a lush green environment that was once upon a time a non-cultivable land. Built around 25 years ago this weekend home is budget-friendly and eco-friendly at the same time. Once a land full of Babul trees and bushes is now home to lush green Mango Trees along with plenty of other species.
Visit: Ae. Terrain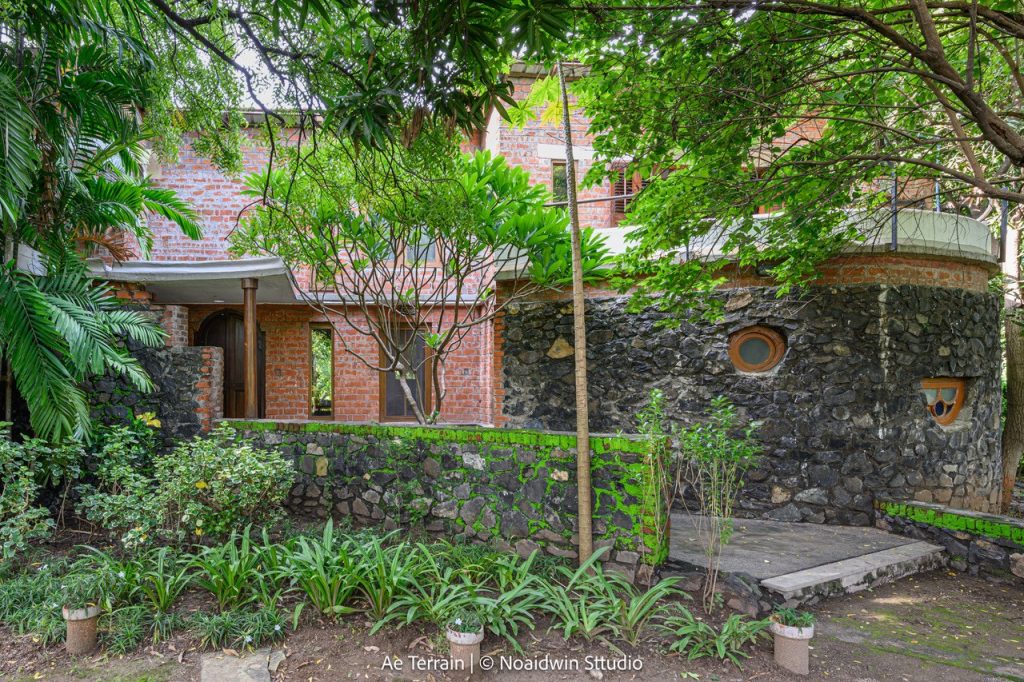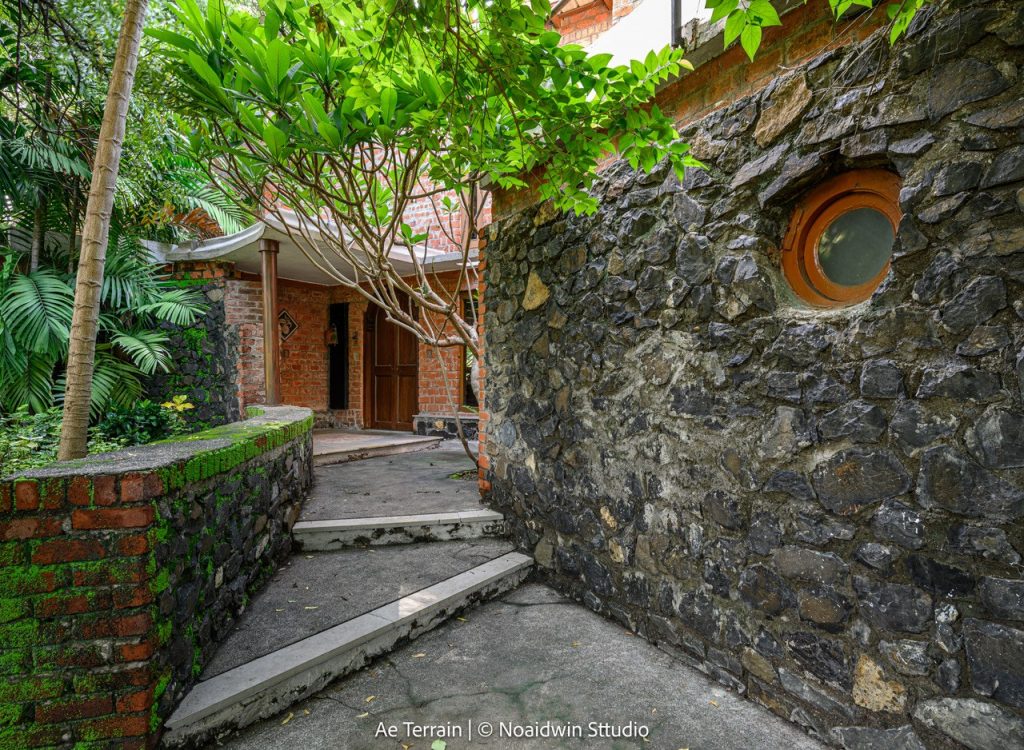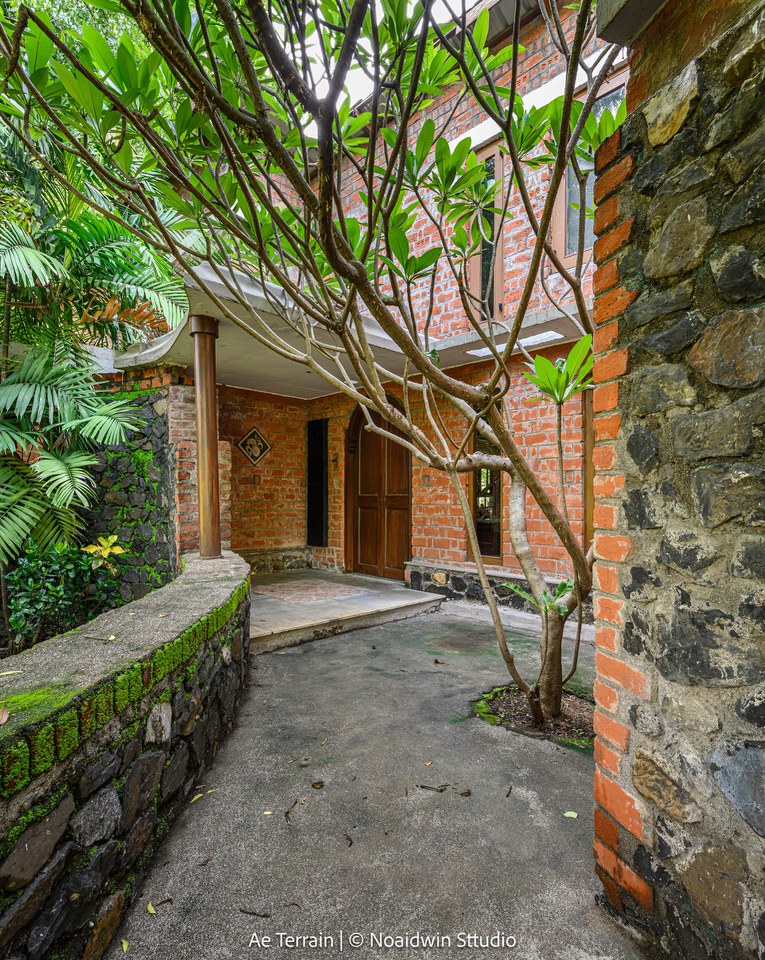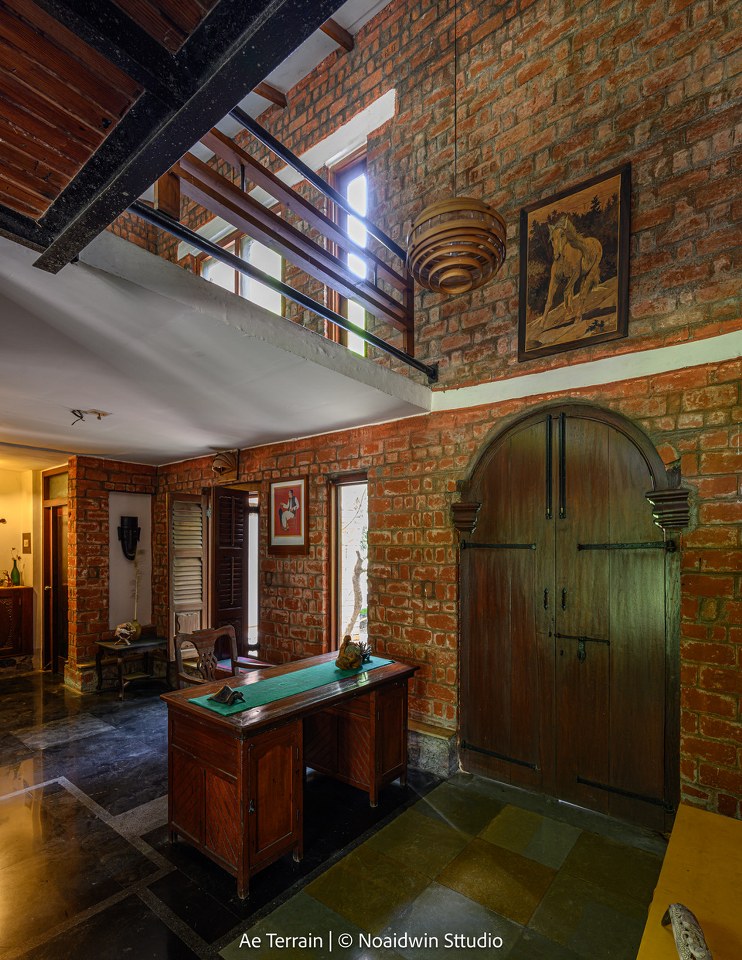 Designed by architect Falguni Desai of Ae Terrain in collaboration with Snehal Sethnagar this project has been her part of share far before the 21st-century campaign #vocalforlocal. Back in 1995 when Ar Falguni Desai moved to her hometown from Ahemdabad, this was her very first project in the city and since then it has been close to her heart. The designer celebrates the ideology with lush green, rustic, and imperfectly perfect look adding contrast and contours to the facade.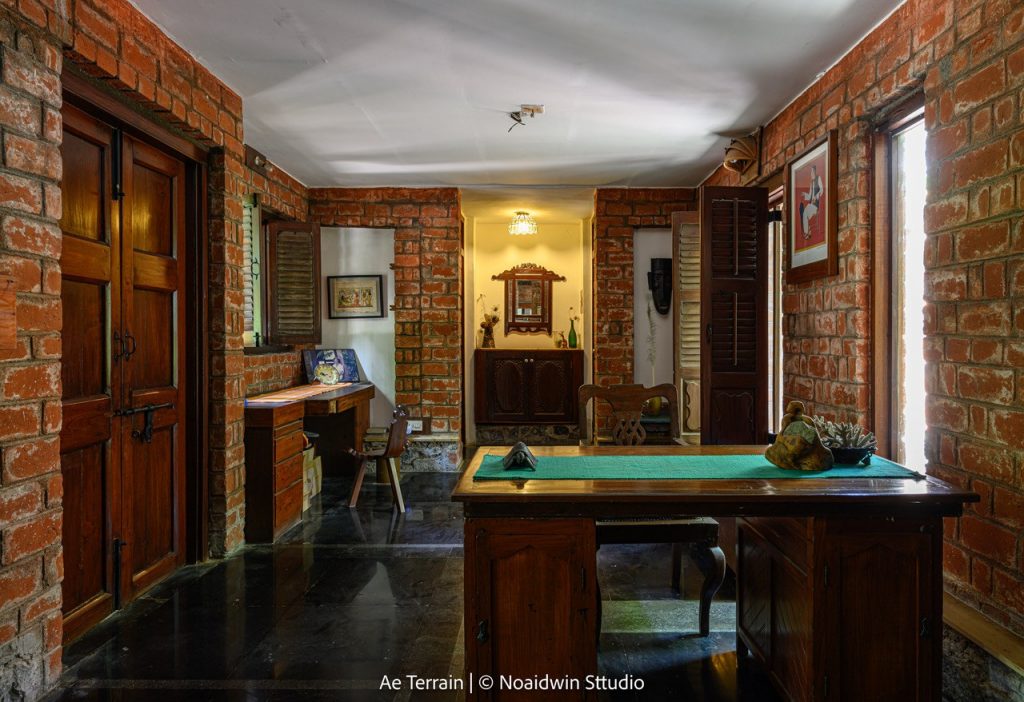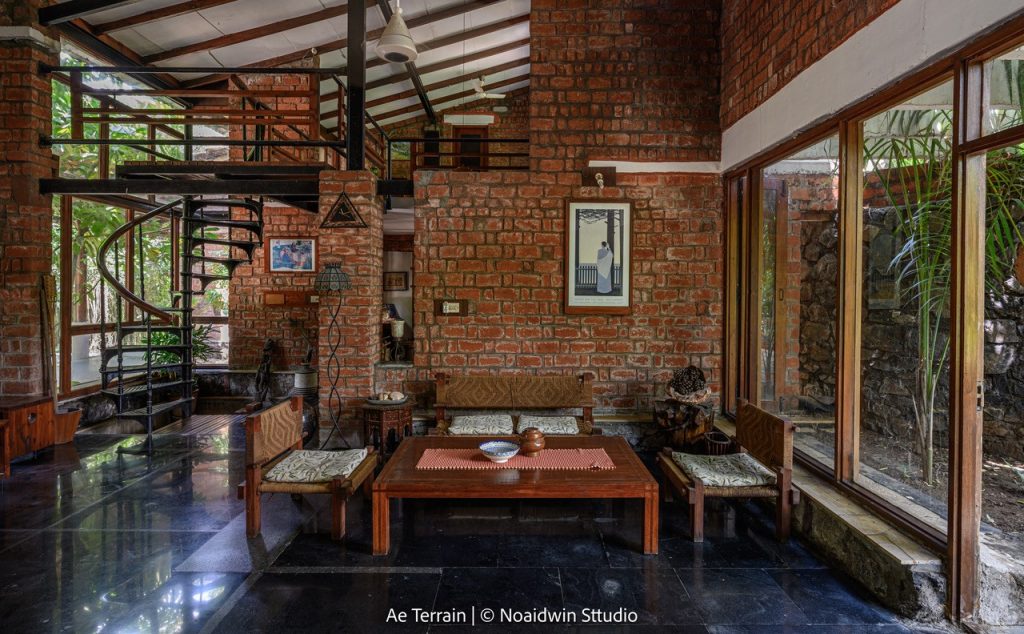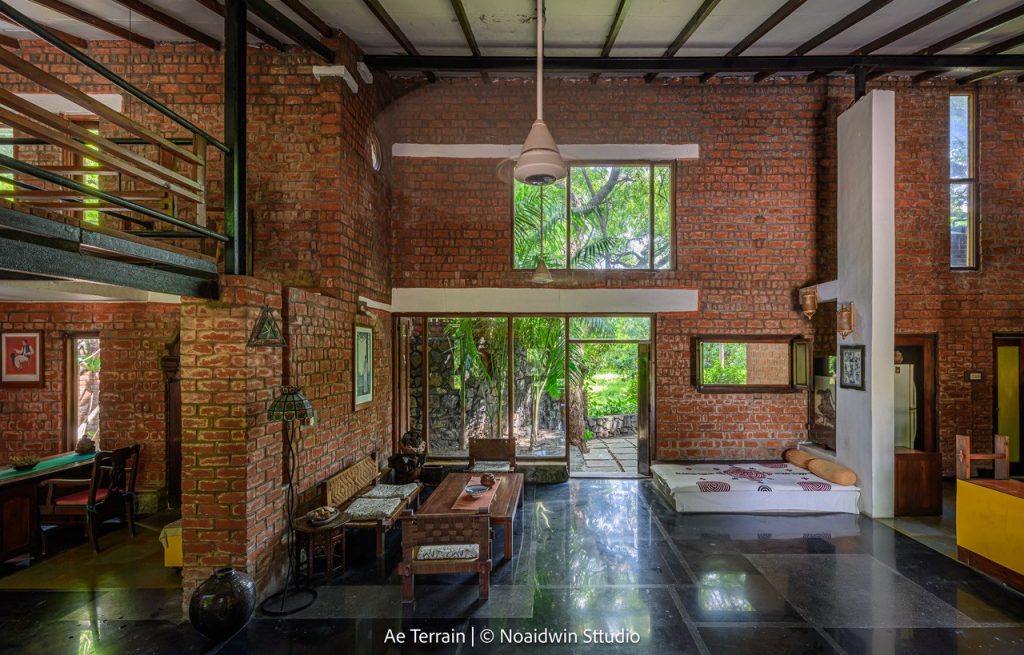 The front façade consists of a wooden colonnade veranda with ample windows opening into the veranda being a collateral source of light. Back then the client wished for a space with natural finishes with a tight budget. The ideology of using local materials carries the legacy of legendary architect Laurie Baker which was the main source of inspiration to the designer. Covering about 90 ft x 30 ft ground area the house is a ground plus one linear shape structure responding to the hot and humid climate of the region.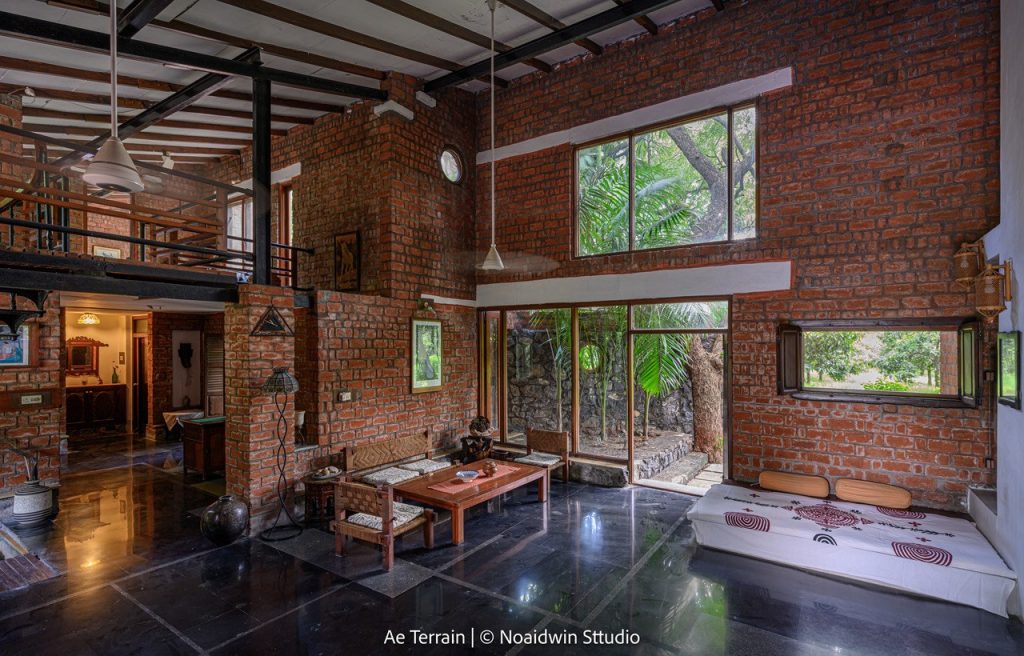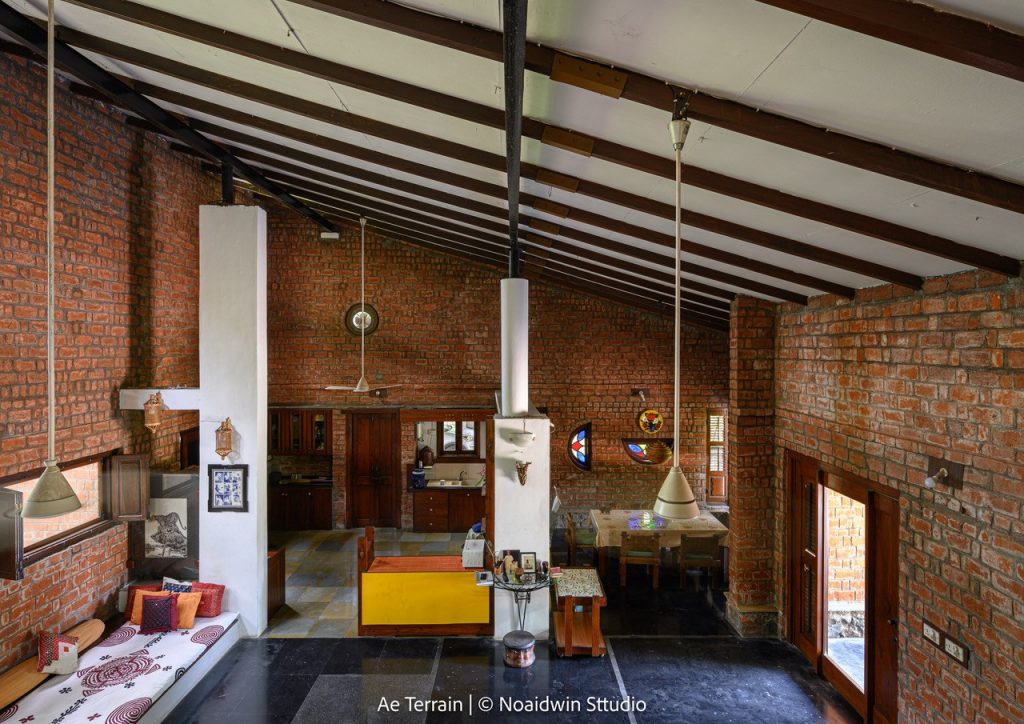 The ground floor comprises of Living Area, Kitchen, and two bedrooms while the first floor consists of a single bedroom. Rattrap bond and load-bearing structure are the key elements of the construction of this structure interwind by a lean-to roof covering the entire space. The most interesting part of this project is the elements like windows, doors, staircases,s, and tiles which have been reused from an existing structure which in turn led to strengthening the budget of the house.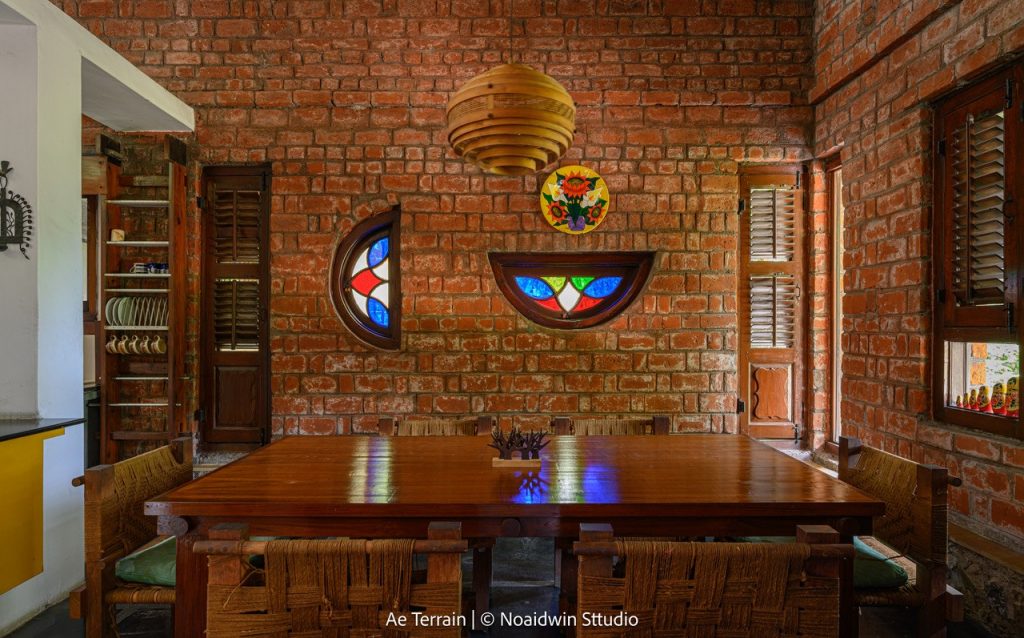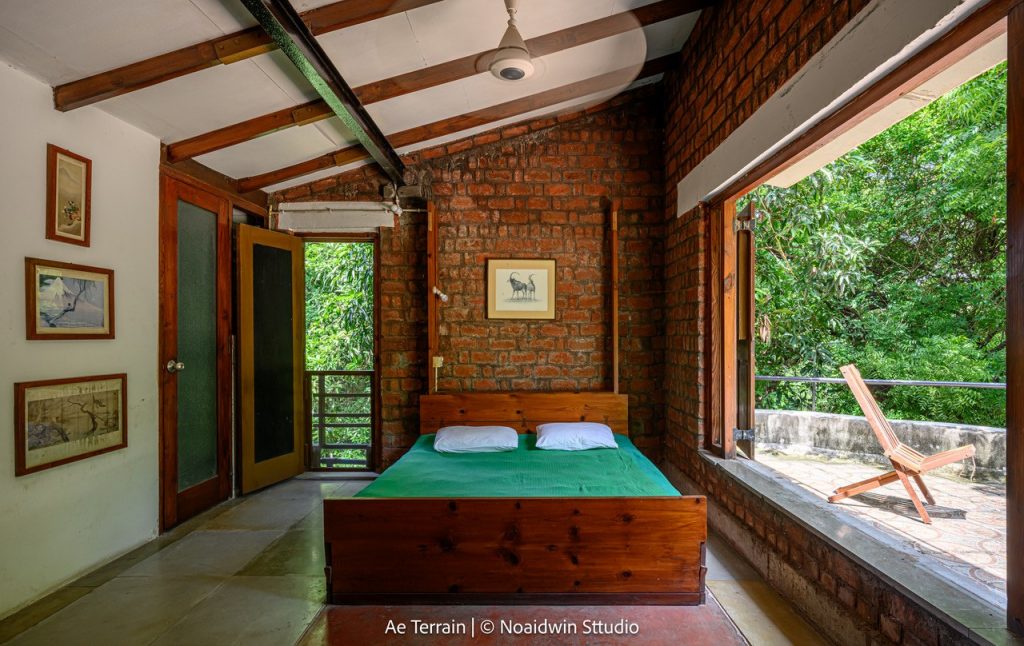 From the finest masonry and opening details, the designer has worked intricately on each corner of the house. The stained-glass openings reflect on the space by adding vitality to it. Borrowed from an old Parsi house the windows have been a highlighting element of each space. The double-height space with large windows introduce a sense of drama and allows the ventilation between two levels of the space as well as connects the interior with the outer surroundings.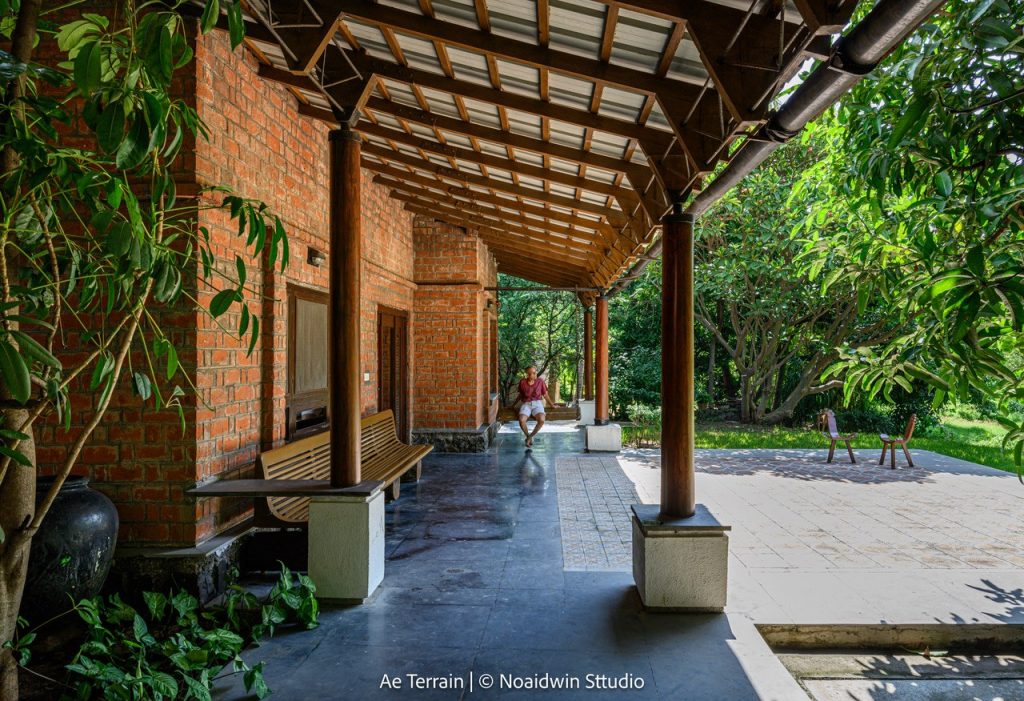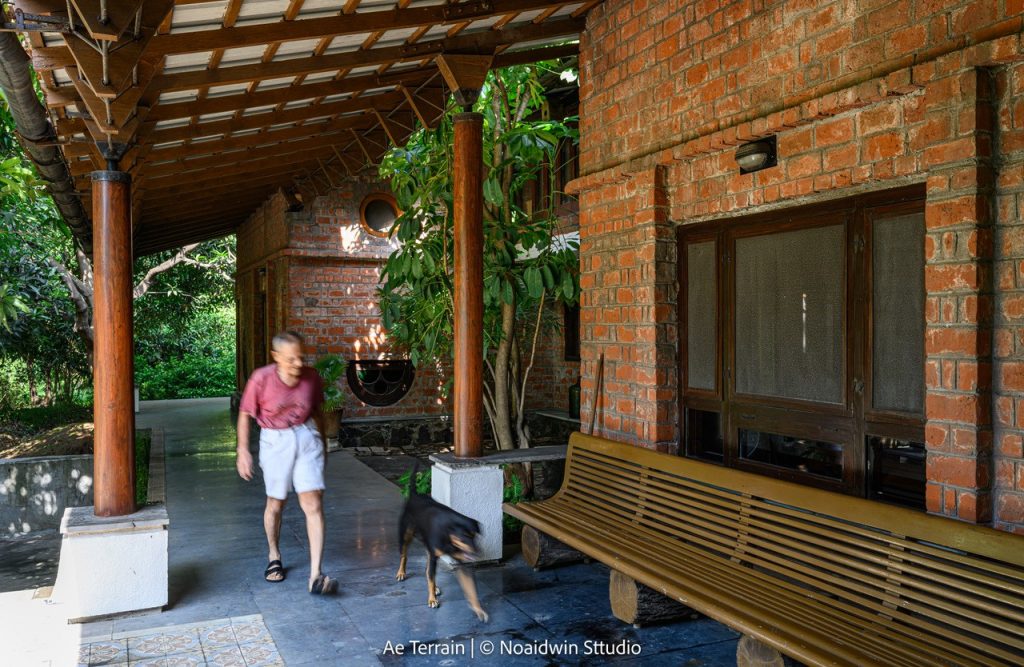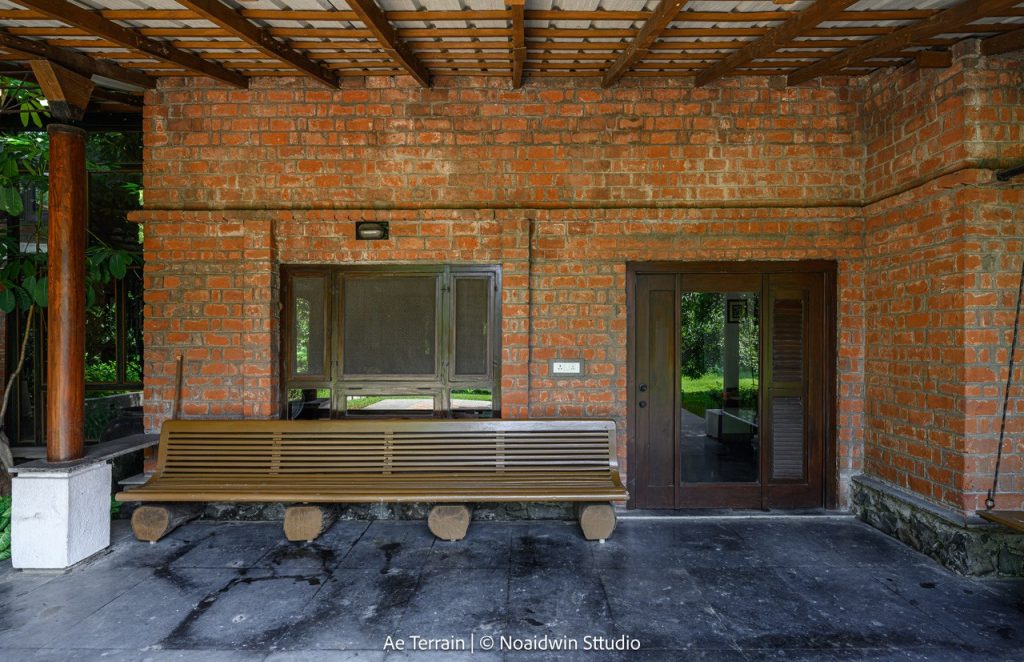 The client recalls how the aesthetic taste that matched with the architect helped them to get a fine crafted second innings home which was once upon a time their weekend home. Whereas the architect sees this project as an influential piece of work to her other projects. Located in Village Oviyan the of Surat city, this home is definitely a home each of us would wish for! Sustainable, earthy, and rustic materials have toned the space beautifully by creating a homely and tropical ambiance.
FACT FILE:
Designed firm: Ae. Terrain
Project name : Oviyan House
Architect : Falguni Desai & Snehal Sethnagar
Location : Oviyan Village (outskirts of Surat, Gujarat)
Photography by : Noaidwin Sttudio | Nilkanth Bharucha
Text: Drashti Patel
Facebook: https://www.facebook.com/aeterrain
Instagram: https://www.instagram.com/falguniidesai/