The heart of your home is the living room. This is the space where family, guests, and friends appear to spend most of their time, aside from the kitchen. Therefore, it's necessary to make sure that it's properly furnished! However, living rooms are frequently large areas with numerous uses, it might be difficult to determine what you need to make this space work its utmost. Arranging your living room with fashionable and pleasant furniture is essential for generating not only a warm but also a welcoming environment.
So, today we're going to break down everything you could need in your living room to create a pleasant and comfortable living environment for the entire family.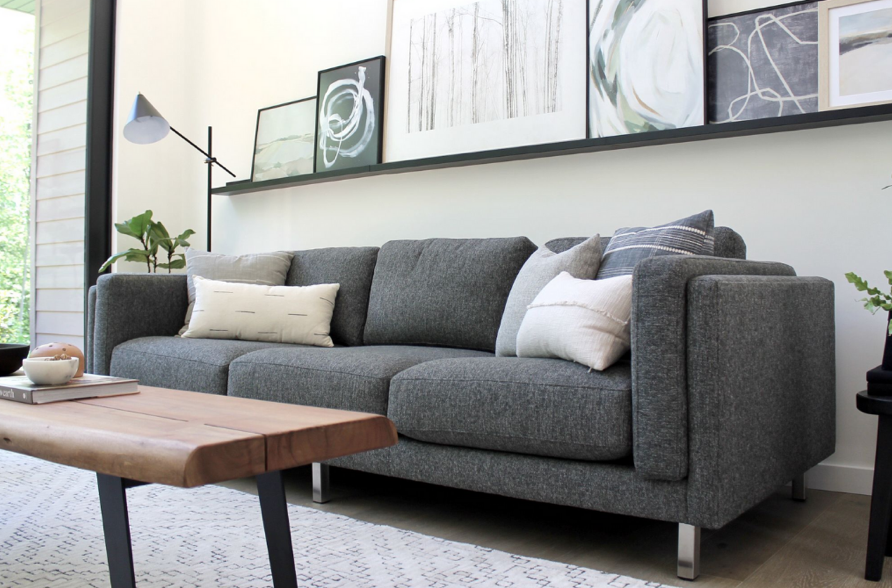 Sofa
A sofa should be the first thing you purchase for your living room. These items provide a place to sit, chat, rest, watch TV, and so much more. A couch is one of the largest and most costly things you will buy, and we all know how necessary it is to have a comfortable spot to relax our bodies after a hard day. Moreover, everything else in the room seems to revolve around the sofa, so this is an excellent location to start looking for living room furniture to create a standard for both price and design.
When reviewing your choices, pick one that is fit for your lifestyle, since this will influence the design, style, and material of the sofa you pick. If you have a large family, a sectional could be the best option. If you are a single living in a bachelor pad or a couple living in a smaller apartment, a smaller, solid piece or even a sofa bed is more appropriate. Also, while selecting a sofa, consider wear and tear. Varied types of sofas have different care and cleaning requirements, and some may stain more easily than others. Before purchasing a couch, consult a competent specialist about the upholstery.

&nbsp
2. Coffee Table
Coffee tables provide a spot to set beverages, store remotes, display books, and put your feet up. While it is possible to survive without one, we do not suggest it! We believe that coffee tables are a must-have in each living room! However, coffee tables may brighten or ruin a room. They may become a huge eyesore if they are the wrong size or height, or if they are in a style or material that does not complement the rest of your area.
On the other hand, some people prefer a more open atmosphere in the living room and choose a side table instead of a coffee table. This is purely a question of taste, but we believe coffee tables help to tie a living area together without overwhelming it.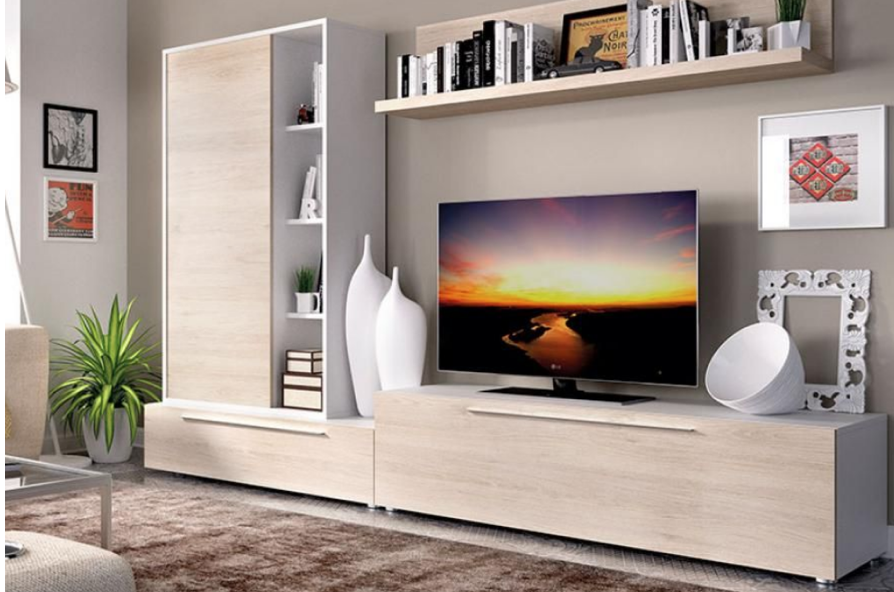 3. Media Cabinet
If you have a TV or a sound system in your living room, you must include a media cabinet. These huge cabinets are where your TV sits or hangs, but they may also be placed in a living room if you don't have a tv. A media cabinet is often located in the center of your living room. Because TVs are often the center point of a room, the media cabinet should be as well. So, you want it to be a nice-looking item that also hides wires.
We recommend selecting a media cabinet that fits well with the decor while offering all the features you want. Remember to pick up a cabinet that suits your TV and to consider if you will be wall-mounting your television. If you prefer a more discreet design, consider a TV armoire, which houses your TV in a cabinet with doors and conceals it when not in use. Try a corner unit in a small living room.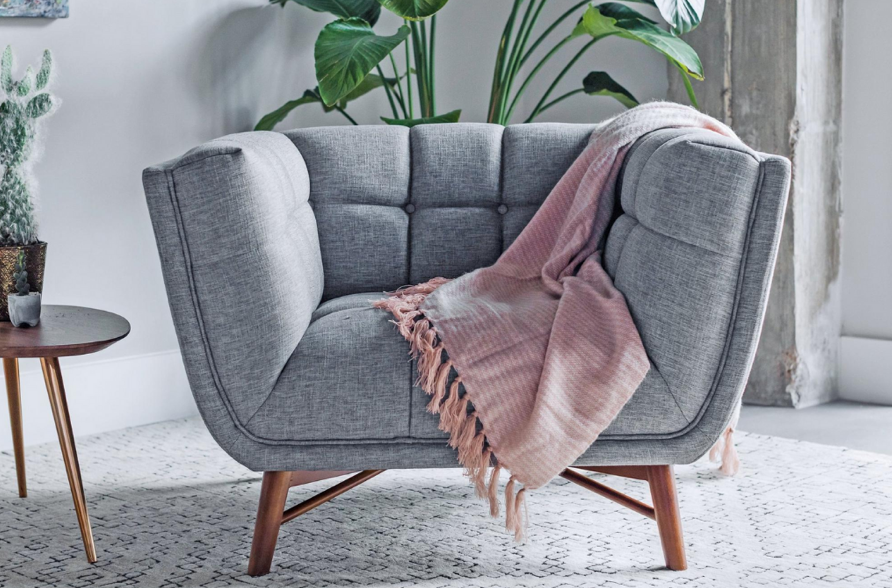 4. Accent Seating
Accent chairs and recliners are excellent ways to give additional seating for visitors in a living area. They should be placed after a sofa since their style should complement that of your sofa. Some 'sofa chairs' come as part of a set with your coach, so you may consider making your life easier by going with this choice. Alternatively, adding chairs is a fantastic alternative as long as you match their design to that of your sofa. In addition, while deciding where to position the seats, be sure to prepare ahead of time. You don't want your living area to seem overly crowded, but adding chairs is a wonderful way to fill additional negative space.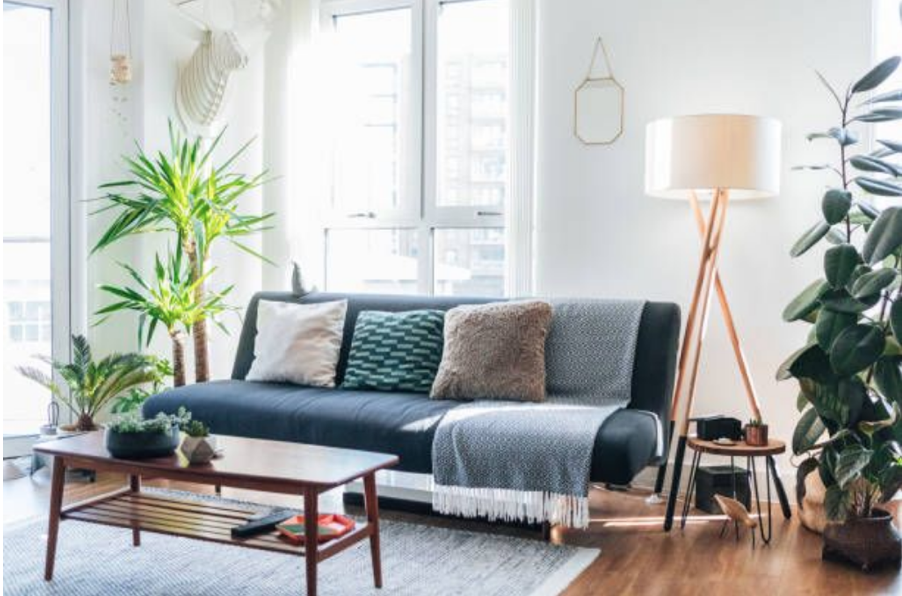 5. Accessories
Furniture is essential, but it is not everything. You can take your living space to the next level by selecting the right accessories. Accessories can bring a lot of beauty and functionality to a room without breaking the bank. Plants, for example, will assist to purify the air by providing oxygen and absorbing toxic chemicals. Plants also look fantastic and go well with almost any type of furniture. You can also consider having a bean bag as an accessory. A Bean bag will not only make your living room look comfier, but also add an extra chair for your guest to sit while chatting with you.