&nbsp
"The strong willingness of standing on a threshold, the crossing of which would transcend you into a placate world".
Is there something called inside-outside balance? What does that mean precisely? The tangible blurred between inner and outer world of this house, suffuses intangible experiences for this Residence. Transcending into a calm world requires a certain momentum which this house design immensely furnishes. The design not just stops there, introduction of the stand-alone wooden elements enhances the richness and gives a closure to this open house plan of Casa Feliz by ADND. – Radha Hirpara (Editor)
Strong need for Connection, Change and Unlearning birthed the design for this Residence : Casa Feliz | ADND
Visit : ADND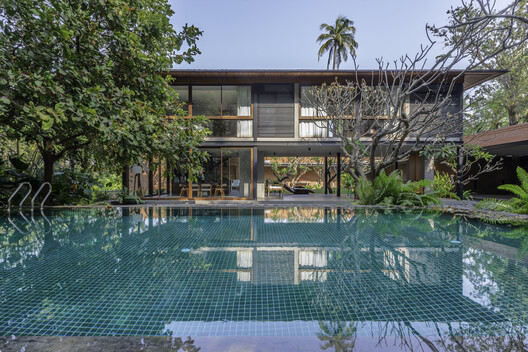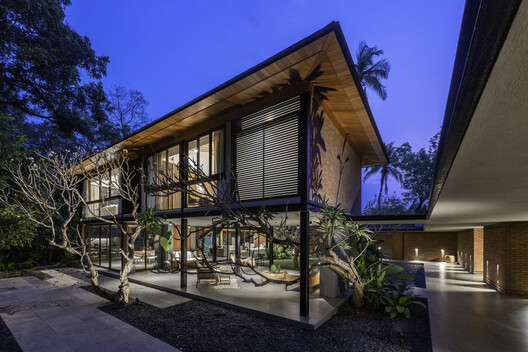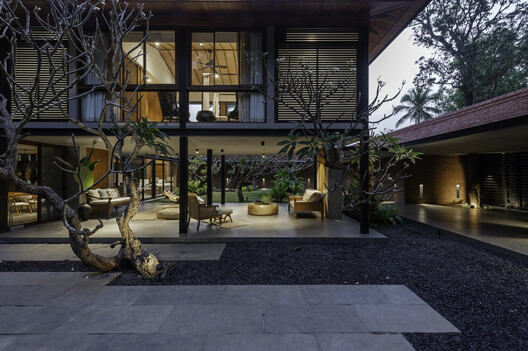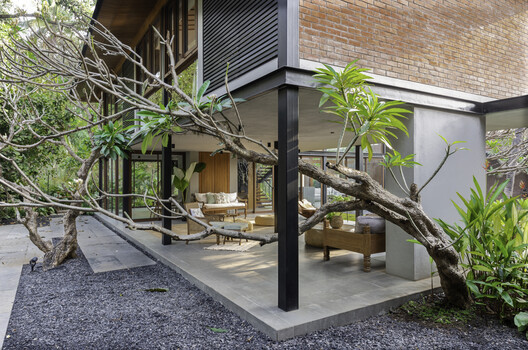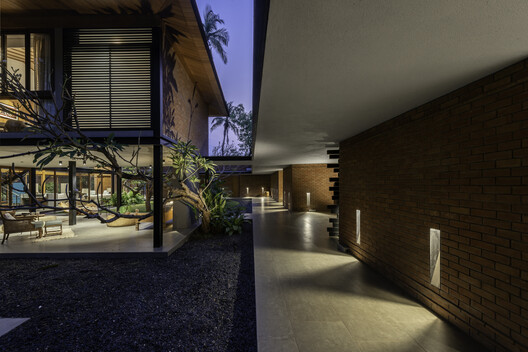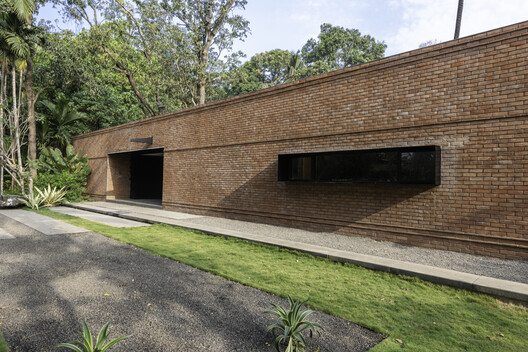 A strong need for connection, change and unlearning (learning and experience of the urban world) calls for the creation of such a threshold in the built form. A meandering driveway around a dense cluster of existing trees inaugurates your connection with nature and ultimately reveals the front facade of the house.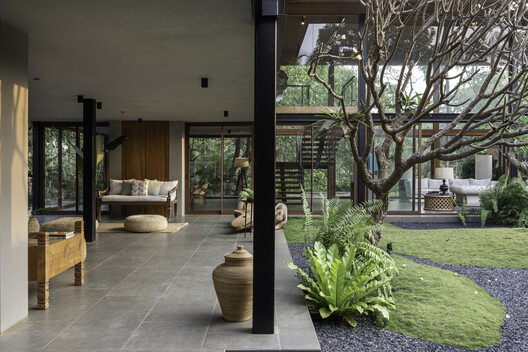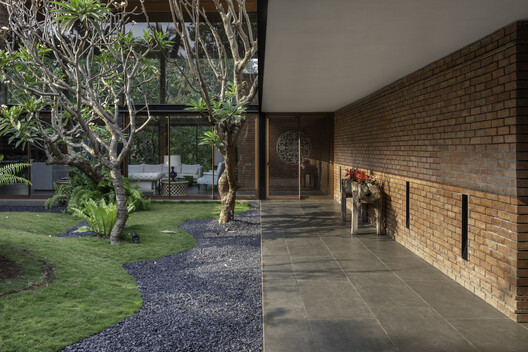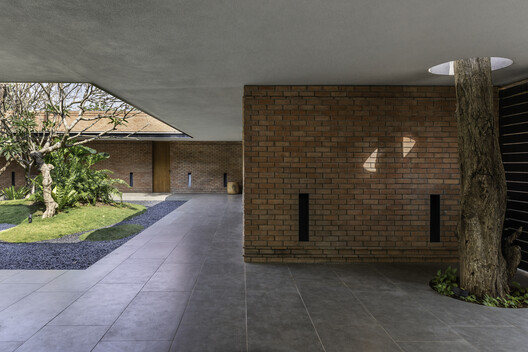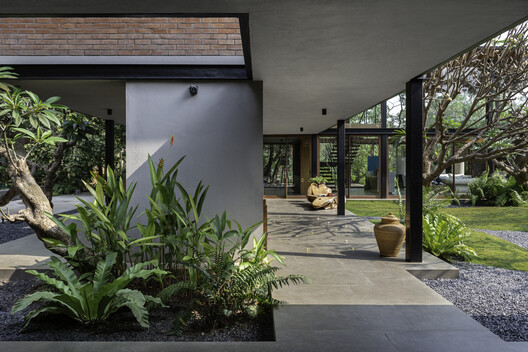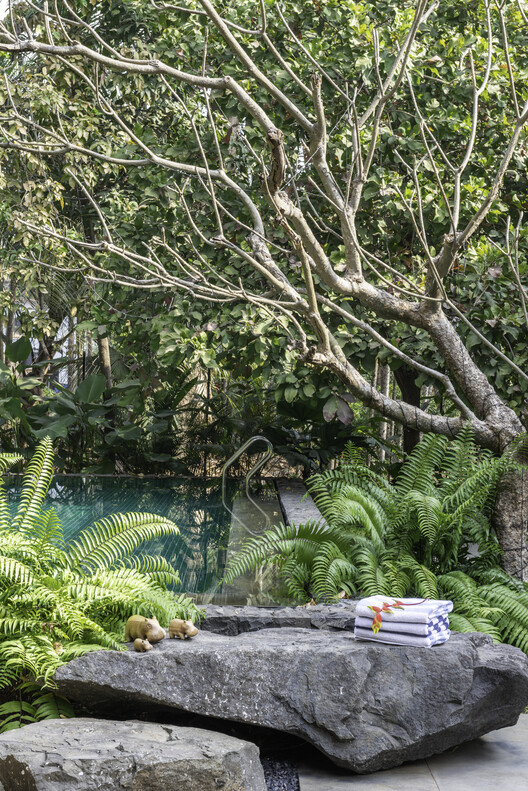 Paying respect to the prevailing flora on-site the master plan takes birth by surrounding the house around the major cluster of trees and a squarish manicured courtyard then becomes the epicentre of the house.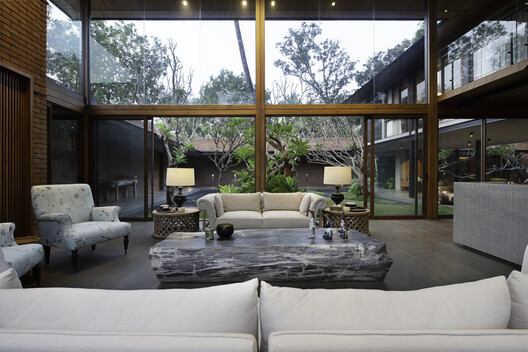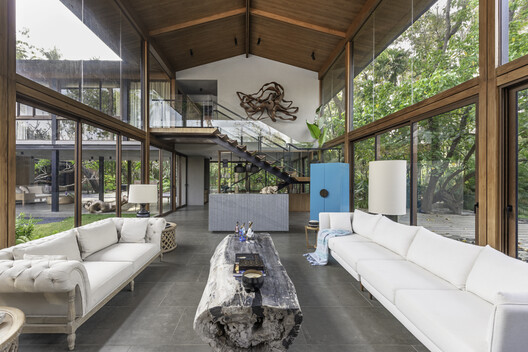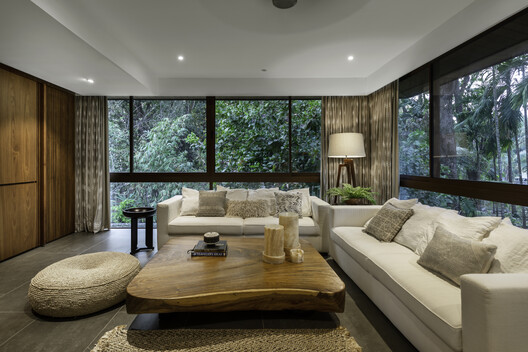 The elevated swimming pool edged in dressed stone masonry is detached from the structure by a gravel deck giving it a vibe of a natural oasis. The house concentrates on encompassing nature all around, hence blurring the boundaries of the inside-outside experience.
This courtyard hosting palms and mounds of green is held by two 'L' shaped building blocks. This court provides visuals to the surrounding public spaces and the circulation corridor on its periphery.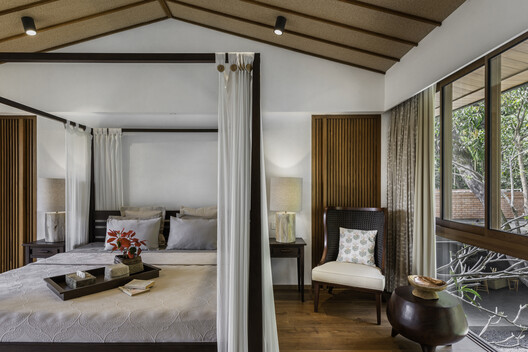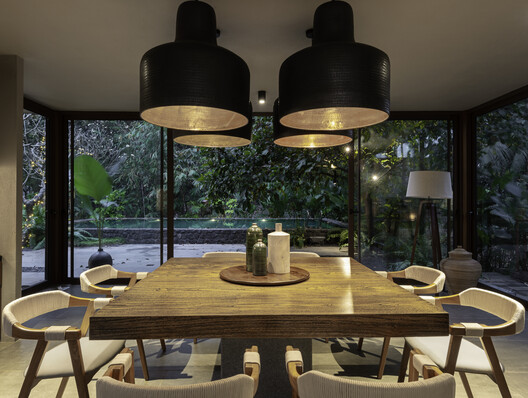 These two blocks strike a very contrasting nature, one being solid and the other being permeable.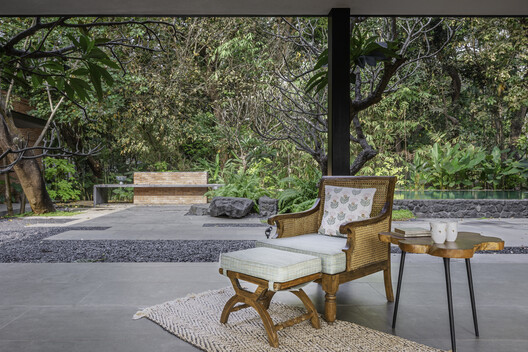 The material palette of the house has a monolithic character, the clay bricks bring in the required warmth and the use of metal elements brings in the sharpness and contemporary look. Larger than life artefacts and tectonic petrified wood centre tables become some of the protagonists in the house.
Fact File :
Architects : ADND
Area : 10,000 sq.ft.
Year : 2020
Lead Architect : Shobhan Khothari
Photographs : PHX India
Products And Materials : GAF, Jaquar, Kohler, Bali, Bombay Tiles, Nexion, Polymer Plaster, Timberline
Website : ADND
Facebook Link : ADND
Instagram Link : ADND
Source : ArchDaily