&nbsp
Strong Connection to the Ethnic Roots Coupled with Thoughtful Ideas, Woodlabs Interview with The Architect's Diary, gives an insight to their world
Woodlabs is the one concept wood workshop that provides life to ideas with expert craftsmanship and a motive to innovate. Their constant motivation is the strong connection to the ethnic roots coupled with thoughtful ideas. In times of declining skillsets and unwillingness to customize they stand firm in their intention to merge traditional craftsmanship with modern necessities. An endeavor that has the vision to grow over time and include in its cause a team of motivated craftsmen who can contribute to bringing ideas to life.
In an exclusive interview with the Editor of The Architect's Diary, Ms. Deptashree Saha shares insights regarding the inception and growth of Woodlabs.
R.H. Under Woodlabs you have grown and nurtured quite a few furniture pieces which represent the dedication of Woodlabs as a wood workshop, silently and Impactfully, could you share with us how the entire idea of Woodlabs came into existence and the journey behind it! It would be insightful to know about it.
D.S. The core of our design philosophy stands on three legs:
We design to last. Strongly believing in furniture that transcends generations and finding their place as heirloom pieces.
It is a conscious step to a slower life and artisan valued approach; nurturing pieces care and time.
Conscious design, superior material choices, and use of traditional joineries and natural finishes; allow us to have sustainable consumption and deliver pieces, that last for generations.
The intent to start with Woodlabs was to fill in this gap which is quite rare to come across when one wants to get their space done.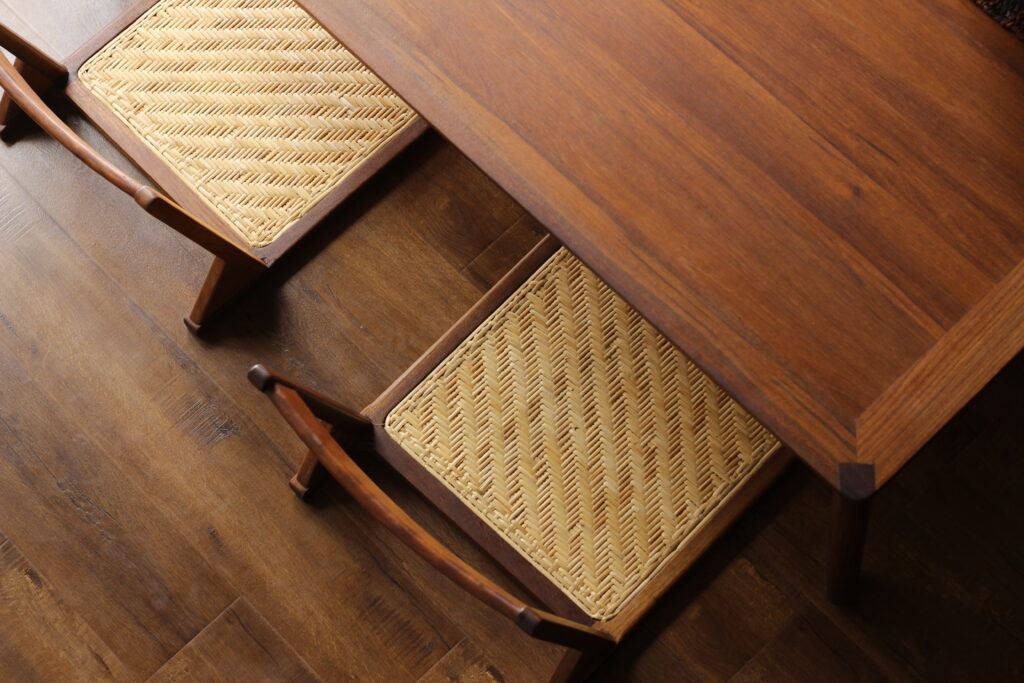 R.H. Can you make us aware of the aesthetics of products Woodlabs covers? Which product would you say is the most loved by the designers and which is the product closer to you?
D.S. We love exploring anything and everything that we can do with wood. The idea is to curate spaces that are warm, laid back, and give you a feel of getaway from the run of your life. We really don't want our pieces to stand out and scream out their presence; rather quietly exist with you for generations and they become a part in containing memories for you.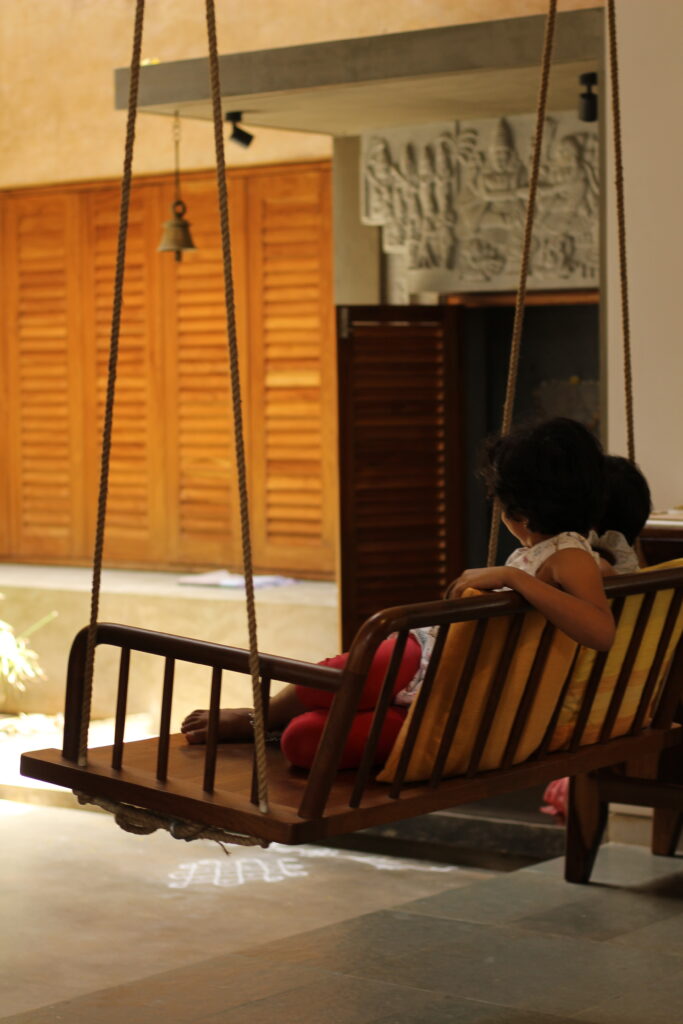 R.H. Which product would you say is the most loved by the designers and which is the product closer to you?
D.S. Our range of Sandhara (Tables) and Dola (Swings) get a lot of appreciation, especially because it represents the core discipline of our joinery-based woodwork which is hand finished with natural oil. It celebrates both the natural beauty of wood and indigenous craftsmanship.
Each piece is unique with its own story, that forms the foundation on which the design builds itself, wherein the client and us develop a connection with the piece. For one of our product development, the client's love for natural handmade rope and our requirement of tensile strength translated into the Dola being supported with handwoven rope with a weave, which is used in villages to tie cattle. A weaver from Rajasthan was commissioned to weave the rope on-site in Bangalore.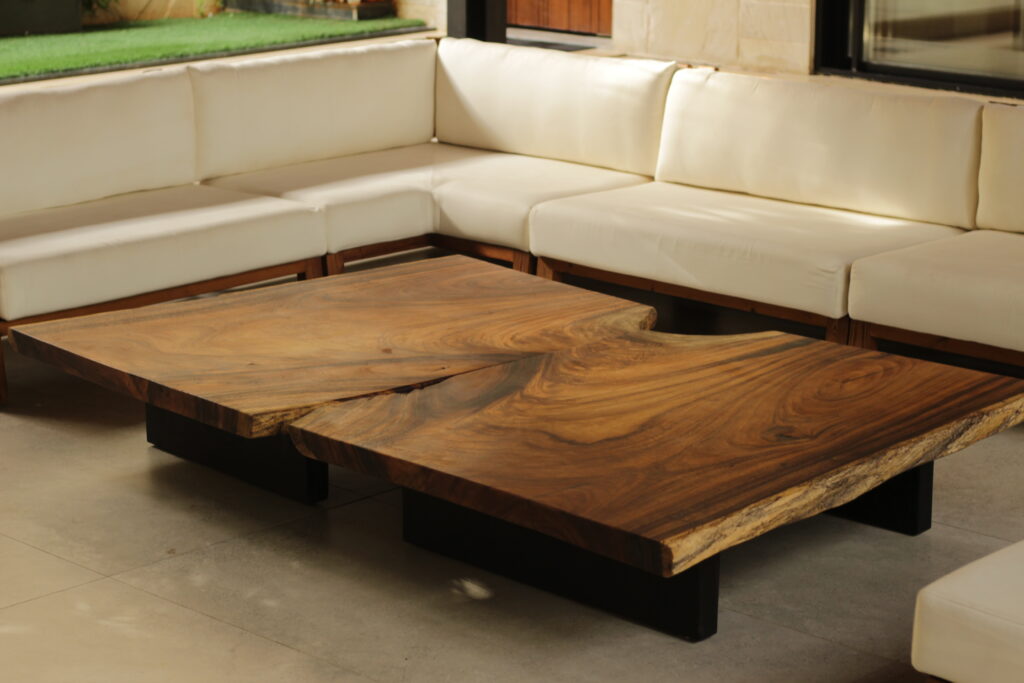 R.H. The names of the products are quite unique, any thought process behind it that you might want to share.
D.S. The idea is again to get back to our roots and find relevance in what we create. We are heavily influenced by our rural way of life, their responses, and their expression. So, naturally, the nomenclature had to be something that resonates with the same.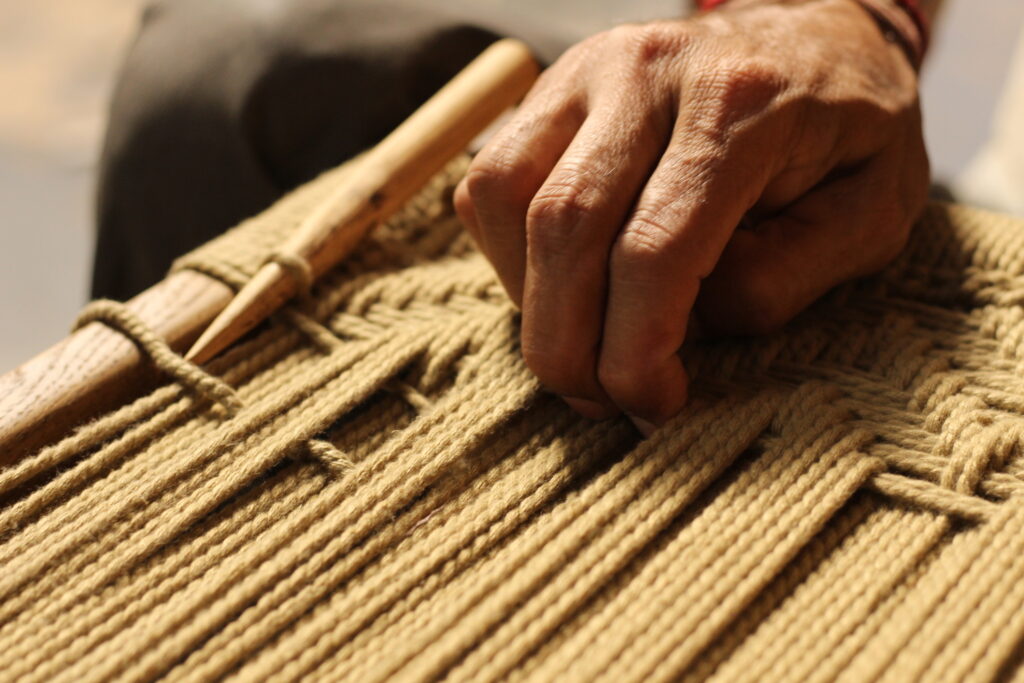 R.H. Woodlabs is a promising piece that would last generations. What Production principle allows you such surety on your products?
D.S. We have two principles that we strictly abide by to make sure the pieces that one receives from us are an investment to the heirloom.
All our pieces are based on Wooden Joinery. They are crafted slowly and built with an eye to detail; very similar to how furniture was made back in the day.
All our pieces are hand-finished in Natural Oil and Wax, which lets the wood breathe and mature along with you.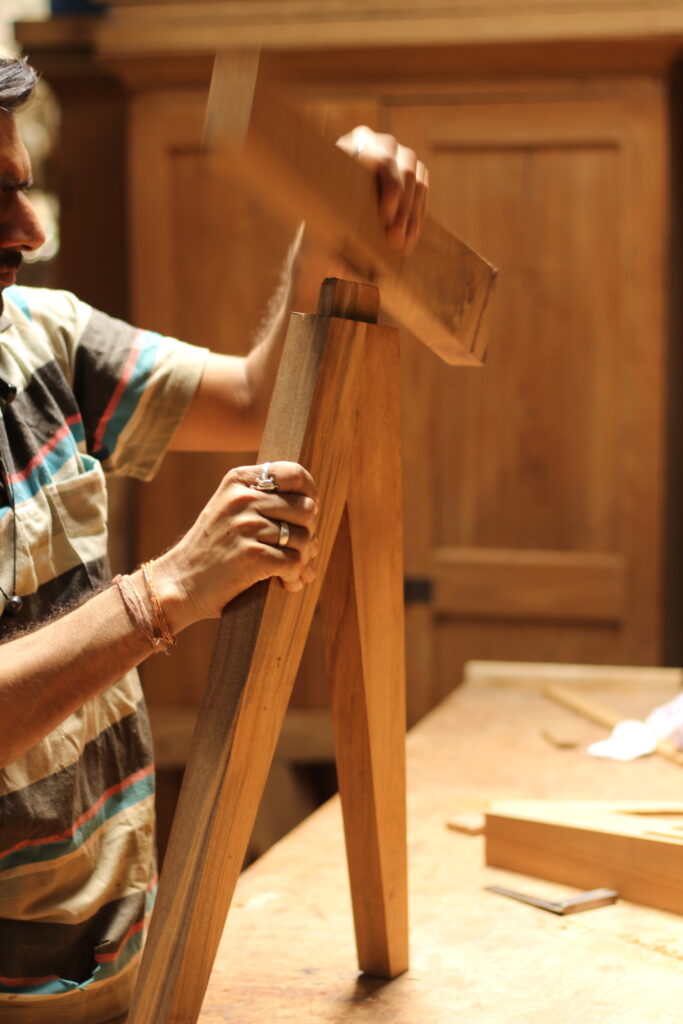 R. H. How does the coming year look for Woodlabs? Any interesting concept you guys are developing?
We are introducing Woodlabs Objects which is a line of handcrafted luxury products for everyday use.
Wood is an expensive resource, more ecologically and economically. To ensure conscious resourcing of materials all our furniture is made out of Reclaimed Demolition Teak but sadly We produce a lot of off-cuts which are odd in sizes and cannot be used for furniture although the off-cuts are of the Premium Quality of Teak.
It always felt criminal to burn them off, and we have collected quite a lot of off-cut over the years. We are introducing Woodlabs Objects with an intention to give extended life to such off-cut wood and celebrate its existence within its imperfectly perfect self.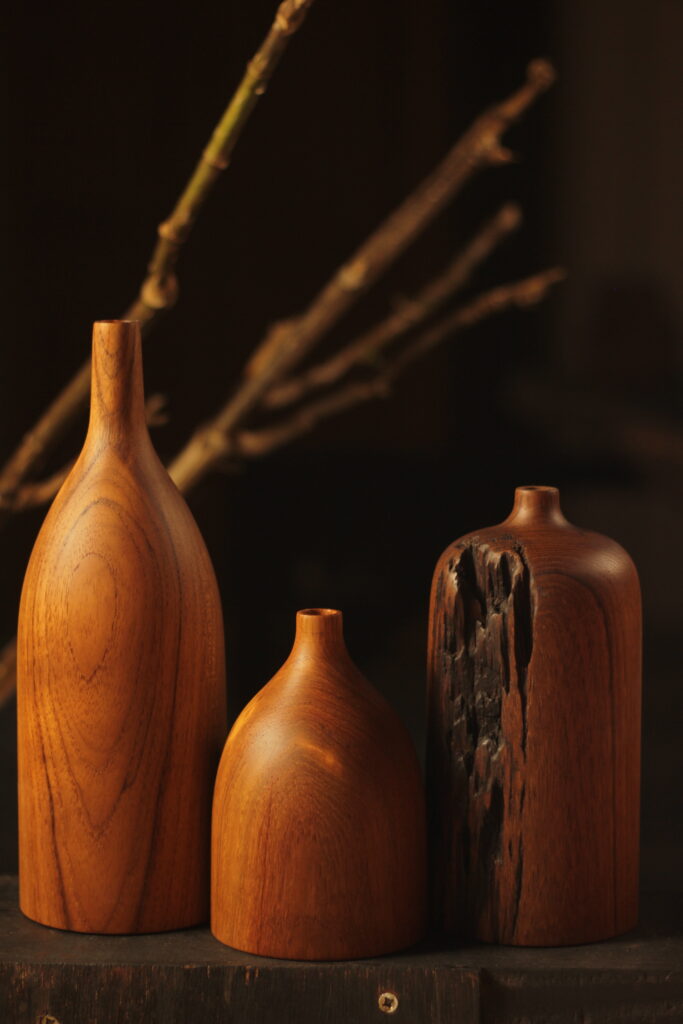 R.H. What range would Woodlabs Object include?
D.S. Woodlabs Objects would include humble objects that we need in our day-to-day living. We believe Luxury exists in Serenity. The pieces focus on one-of-a-kind creations and are an extension of our continuous explorations at Woodlabs.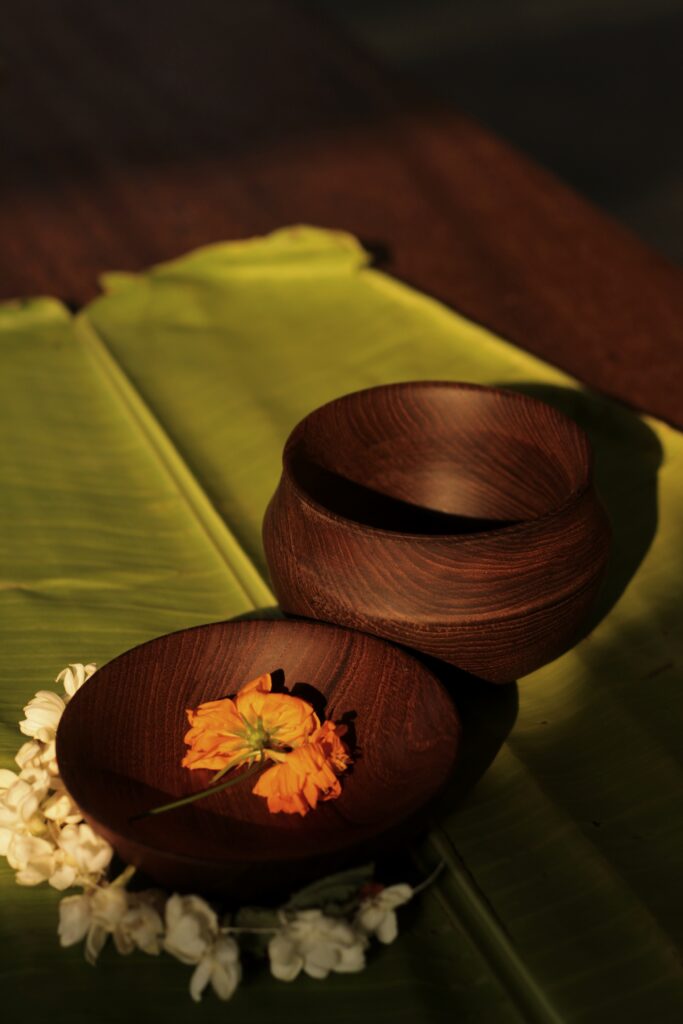 Explore their work here and you can contact them from below mentioned details.
Instagram Handle : Woodlabs.in , Woodlabs Objects
Questions: Ar. Radha Hirpara (Editor, The Architect's Diary)
Answers: Ms. Deeptashree Saha (Co-Founder, Woodlabs.in and Woodlabs Objects)