Sprouts- India's largest and First Site-Specific Art Installation Designed by Vibhor Sogani
India's largest and first site-specific public art installation – 'Sprouts', standing 40 feet tall, came about as a Delhi government initiative towards the beautification of the capital. It is spread over 6 acres of greens surrounding the AIIMS flyover in the heart of Delhi.

&nbsp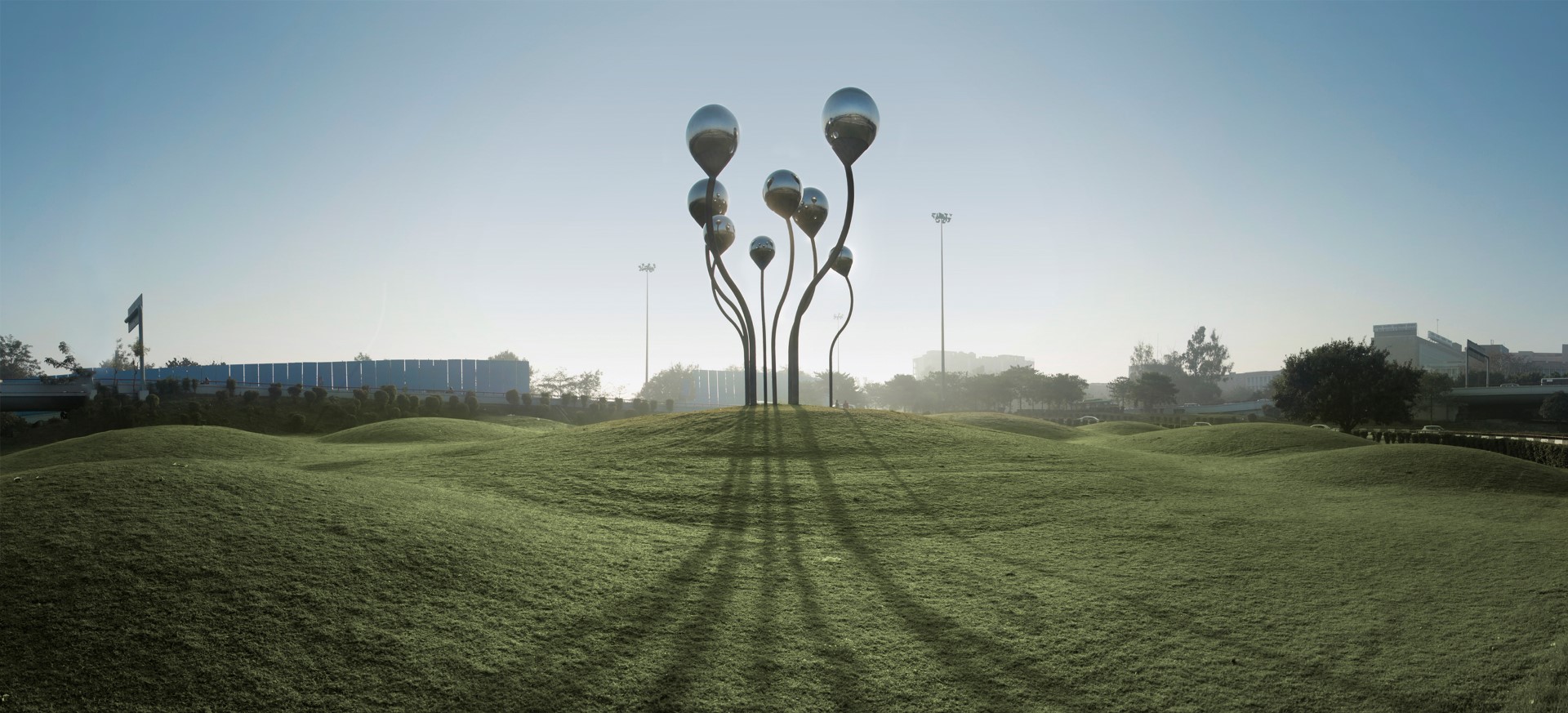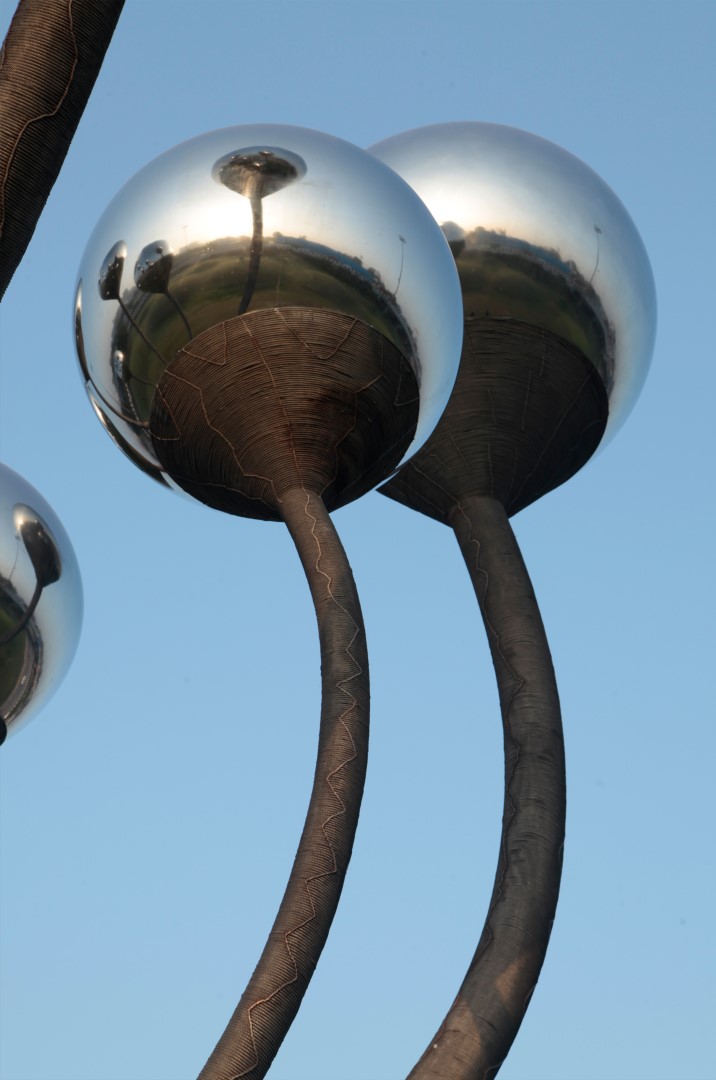 'From walled city to world city' was the one line brief given to Vibhor Sogani by Sheila Dixit, the Chief Minister of Delhi, more than 10 years ago.
Following the brief, the Sprouts project was initiated with the idea 'when the seeds begin to sprout'. The objective was to create a landmark through a series of installations signifying growth, development and progress.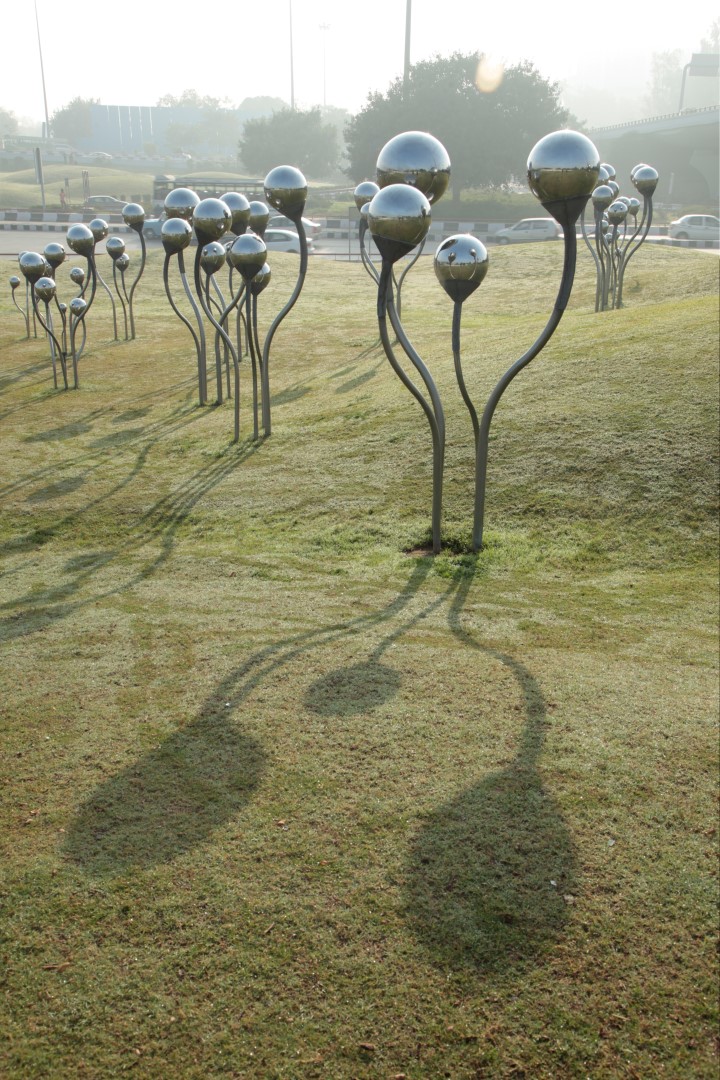 In harmony with the landscape, the idea behind the installation was to depict India as a growing nation through Stainless steel – the new age material. Designed to showcase India as a 'world city' for the upcoming Commonwealth Games in 2008, 'Sprouts' is symbolic of the feeling that India is rising after 60 years of independence.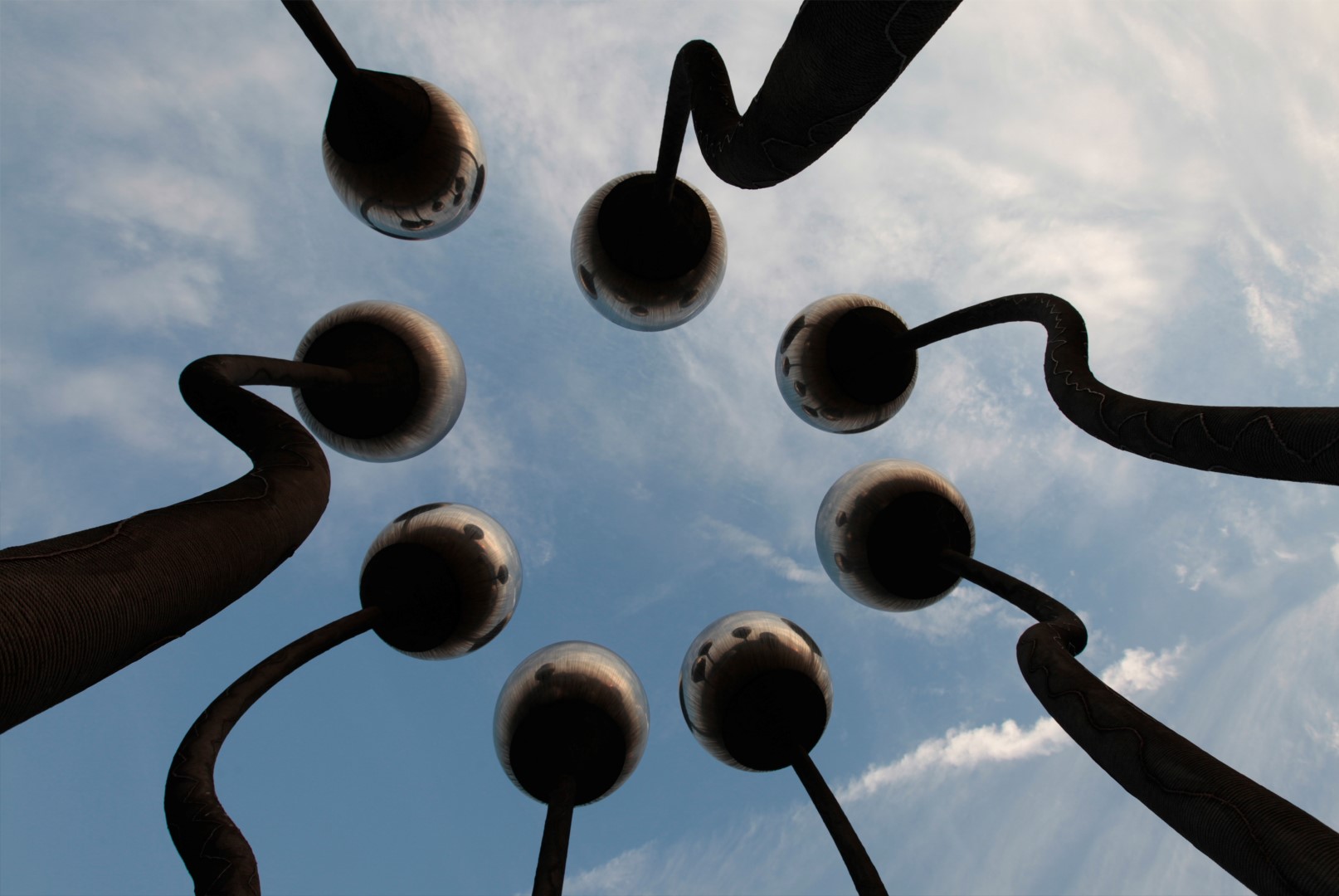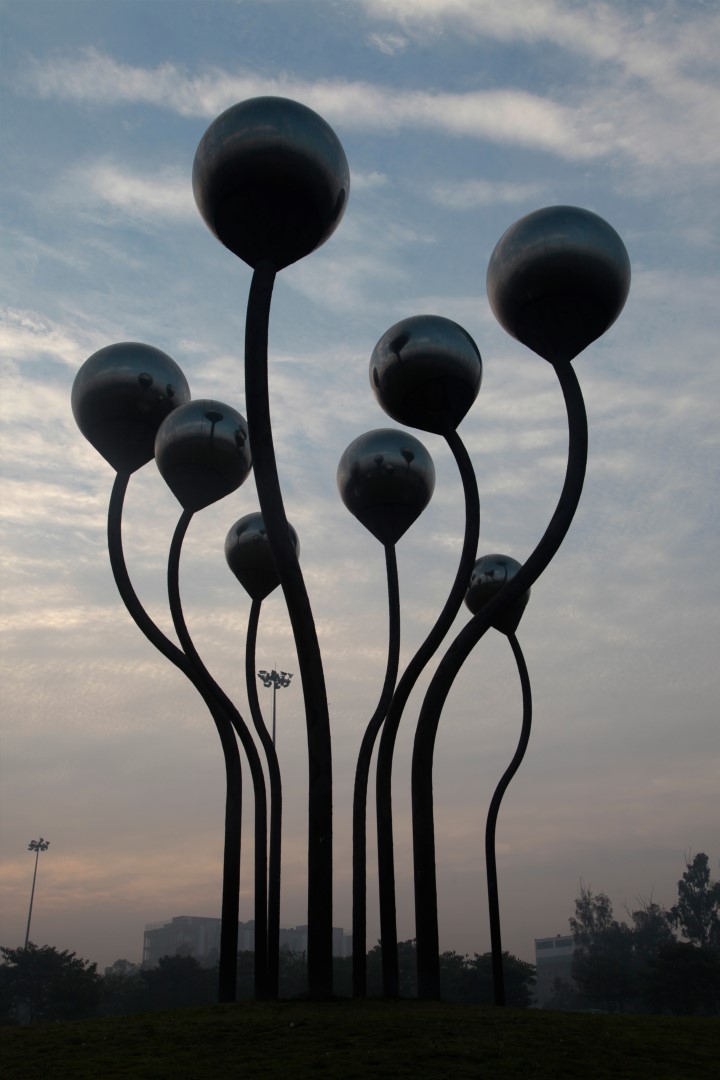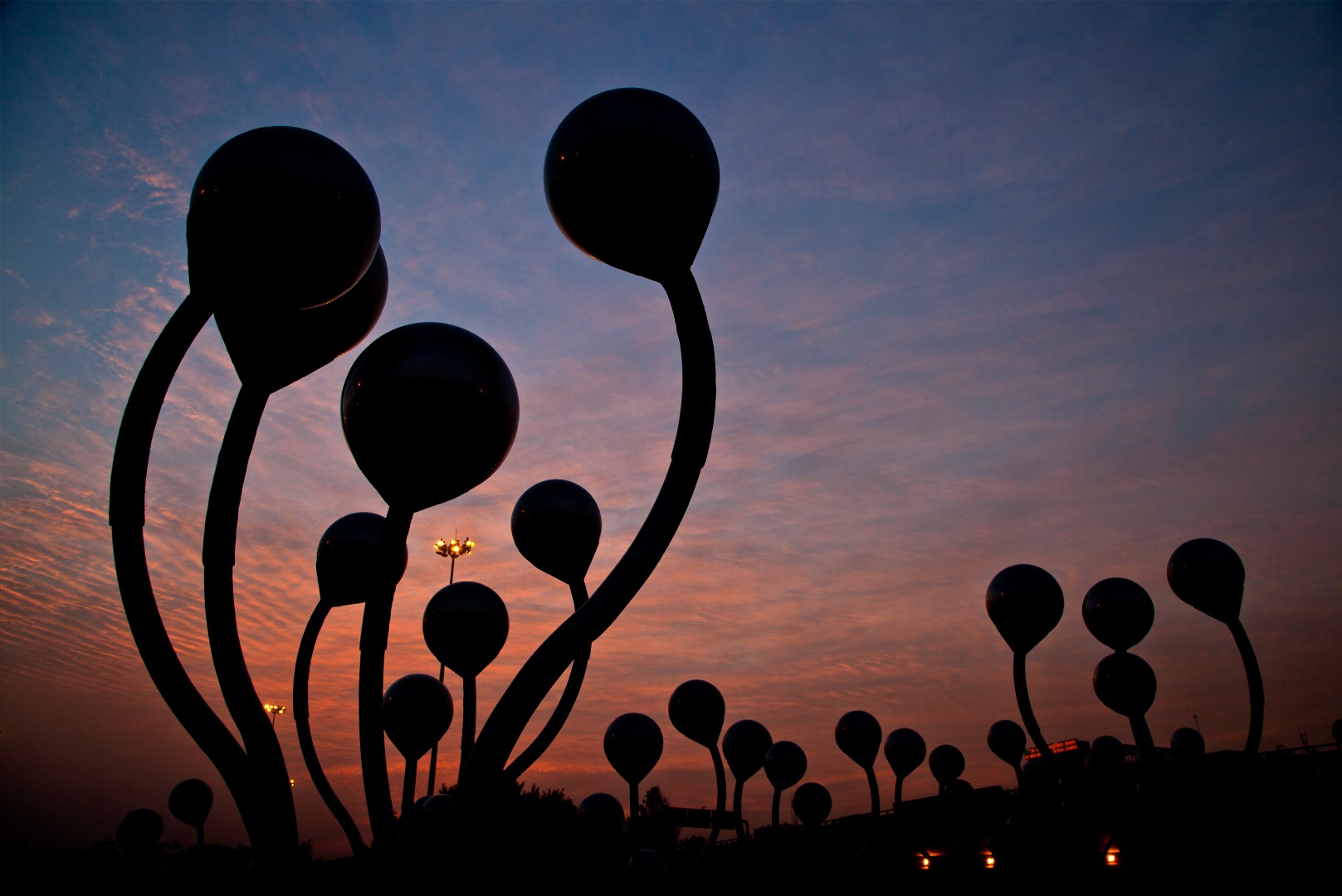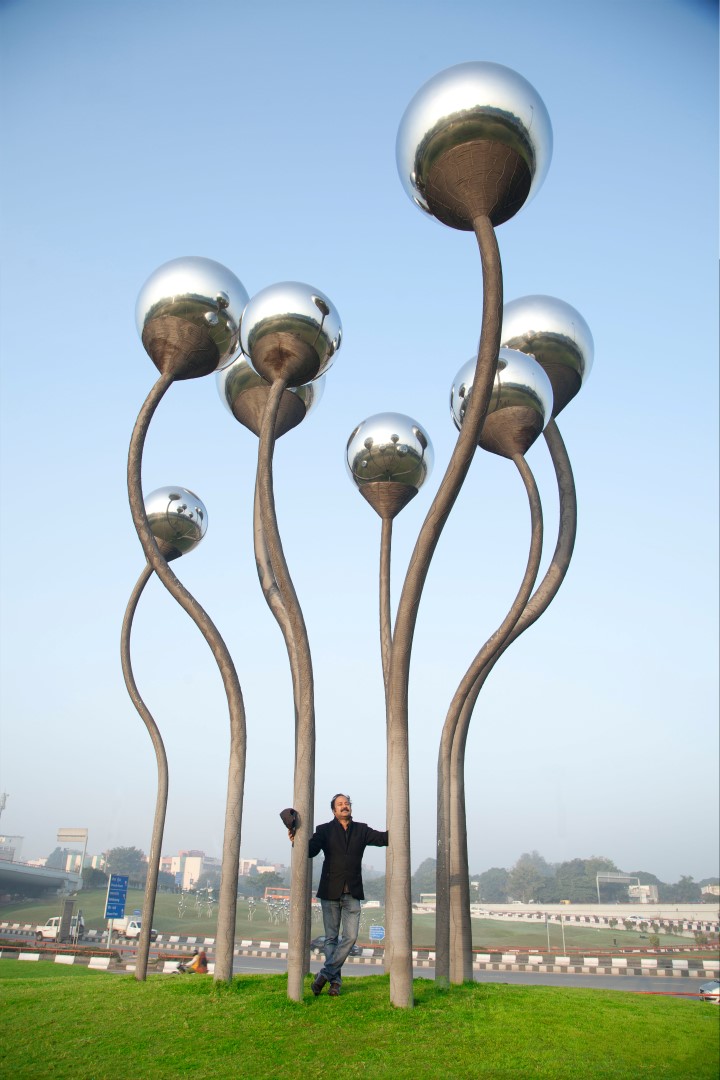 Vibhor Sogani, born in Rajasthan, India, specialised in Industrial Design from the prestigious National Institute of Design, Ahmedabad. Given his diverse interests, he engaged in a wide range of creative projects in the areas of exhibition, graphic, retail and product design, for top global brands. Over the years, Vibhor has exhibited his works in various design & art shows. He has also handled offbeat projects like developing the country's first few go-karting tracks; redesigning Mumbai's suburban trains, redevelopment of copper craft in Kashmir, designing & producing some of the prominent trophies for international sports matches and government events, to name a few.
Multiple EDIDA winner, Vibhor has also been awarded 'Indian Art Icon of the Year 2014' in Singapore and has been recently nominated by the Government as a member of Governing Council of the India Design Council.
Studio : #41 B
Silver Oak Farms, Mehrauli Gurgaon Road, New Delhi, India
Phone: +91-9810950888
Email: [email protected]
Website: http://www.vibhorsogani.com/