Spaces are Organized to provide Maximum Coherence with Gardens | Cubism Architects & Interiors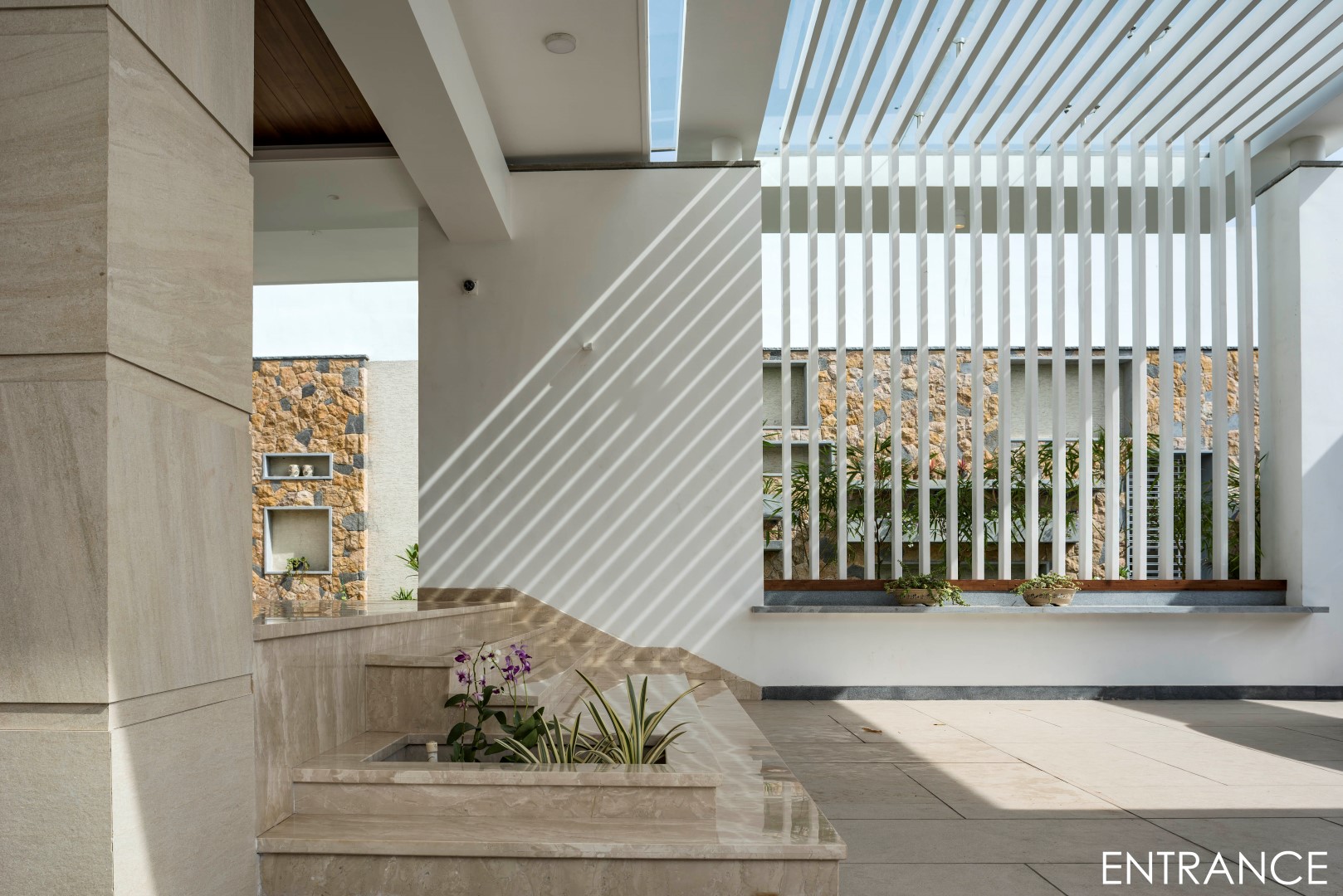 CONCEPT

&nbsp
The concept is to provide as much open space possible without compromising the client's privacy while bringing in nature as a part of the design and create a connection with it.
CONTEXT
The site is located at the corner of a 16 residence community in one of the Porsche area's in the city with other nearby buildings being constructed over 3+ floors. Which is almost always crowded as the road network is used heavily as it connects two important spots in that locality.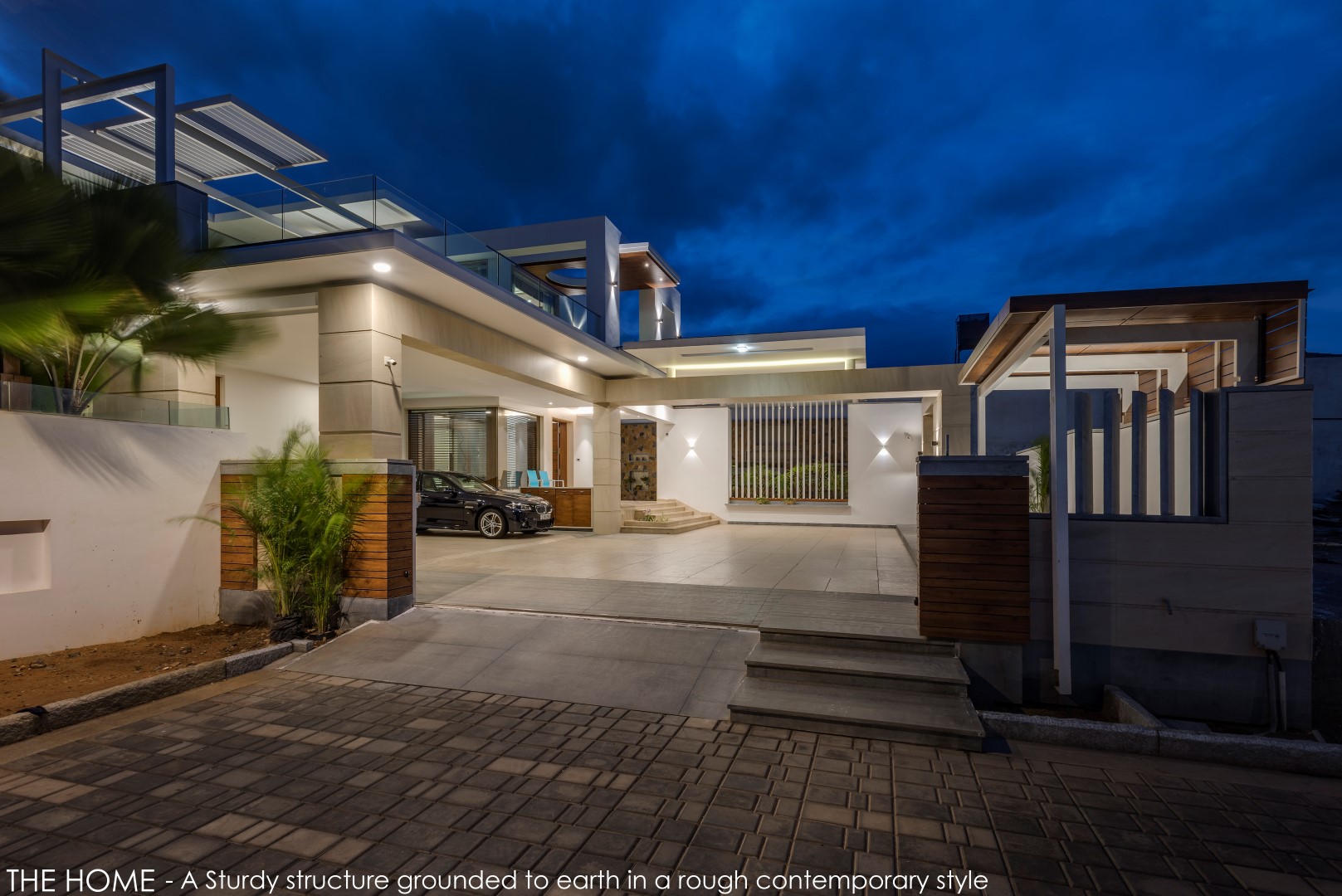 THE BRIEF
The client wanted a house connected with the surroundings yet maintains privacy.
The common areas were clearly derived and placed in such a manner that they don't disturb the circulation but are connected with green spaces.
Puja space was not actually a room but a carved out space between two rooms and kept open in the common area which juxtaposes the contemporary house and provides a sense of respect towards the user.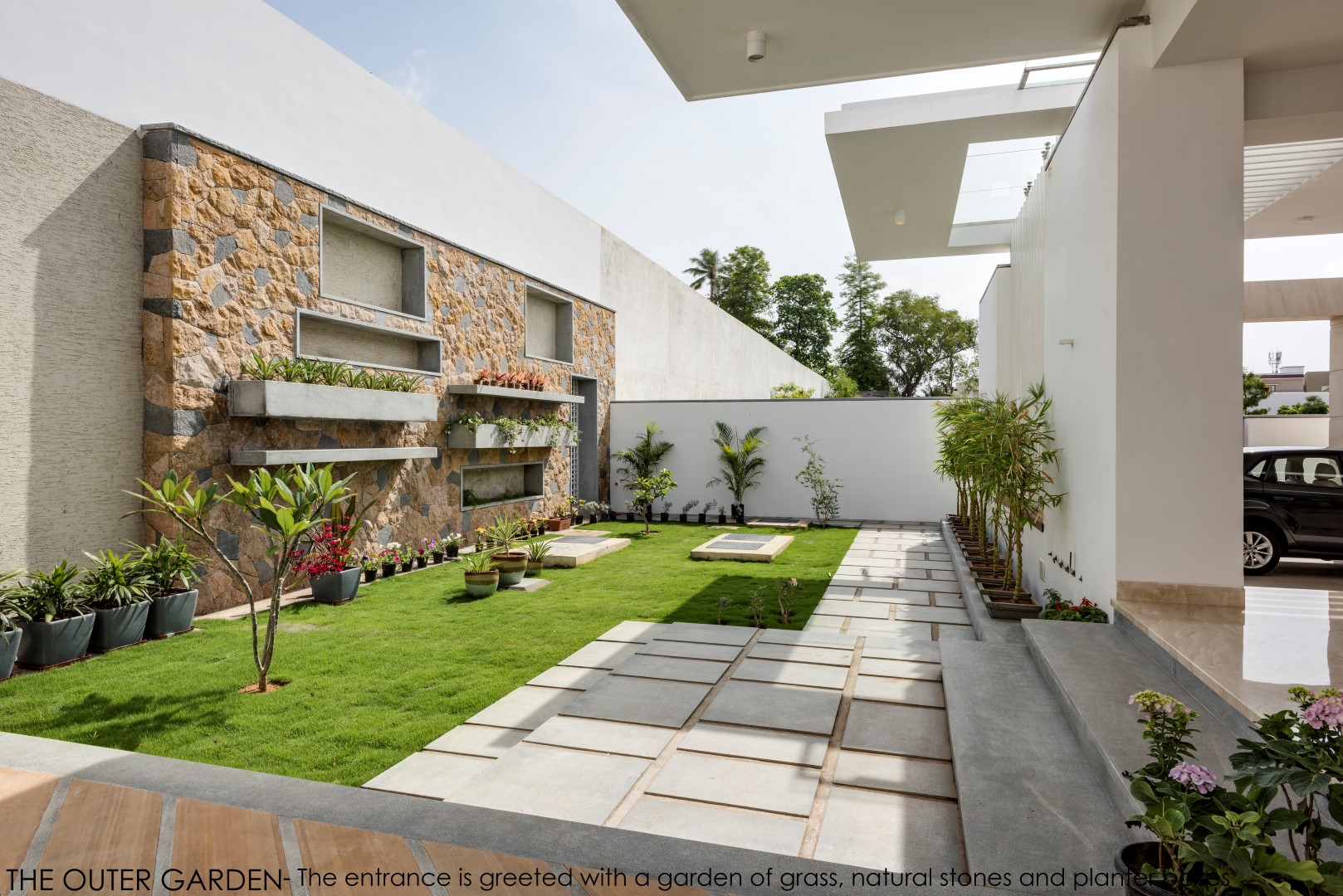 OUTLINE FOR THE DESIGN
The site is located at the corner of a residential community. Privacy was the main concern as it was over-looked by adjacent buildings.
Open spaces for the residence has been placed In accordance with the sun path, thus led to provide open spaces on the North & East side while a private garden is created for the user on the west side.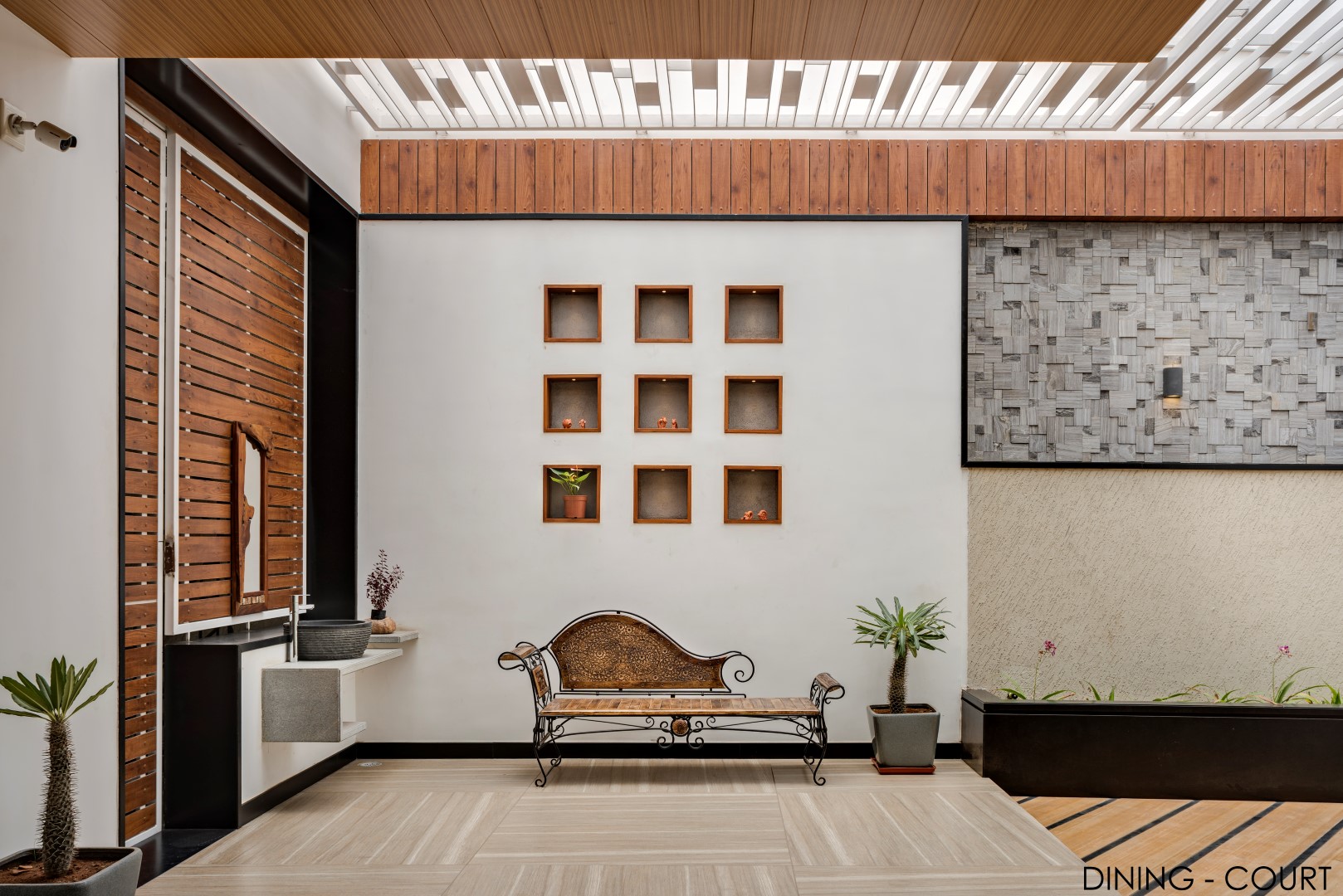 Spaces are organized to provide maximum coherence with gardens like the living, dining, the master bedroom is located near the gardens with the central core being Puja and the staircase.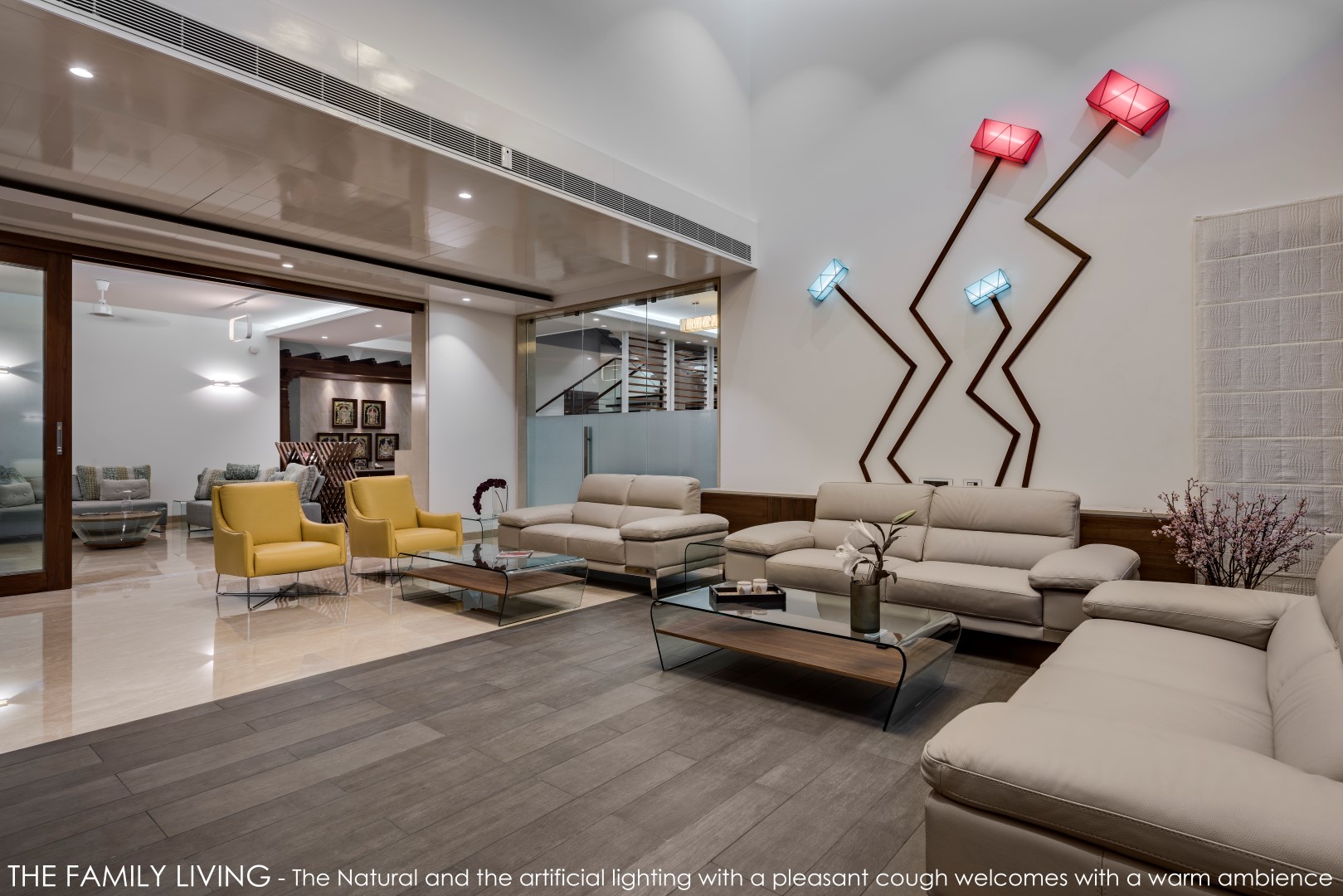 CONCEPTUAL PLANNING
Functions are split into two levels with stair and Puja being the core access space. Every space is well connected with the green space visually or physically. All the bedrooms are designed with the private garden.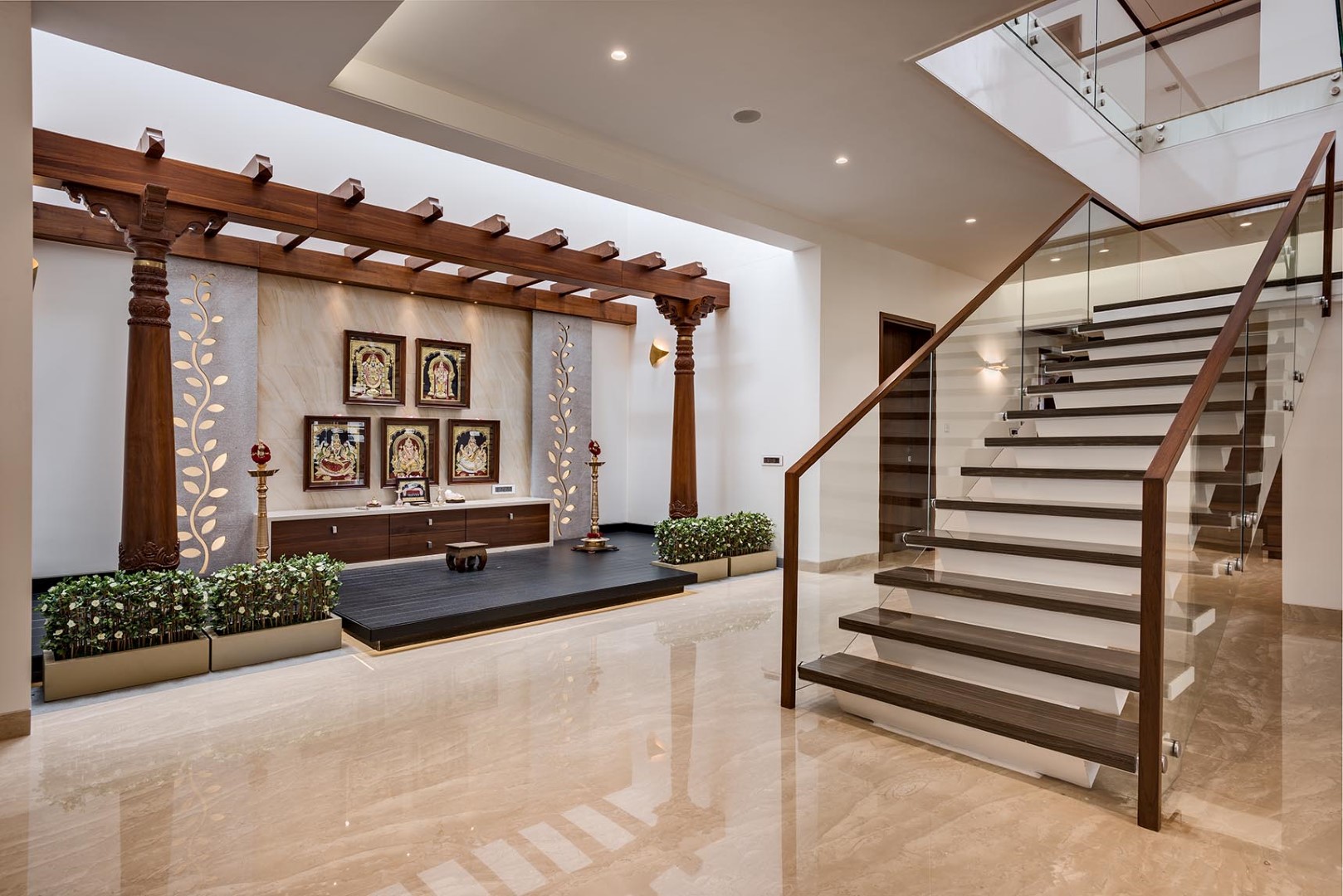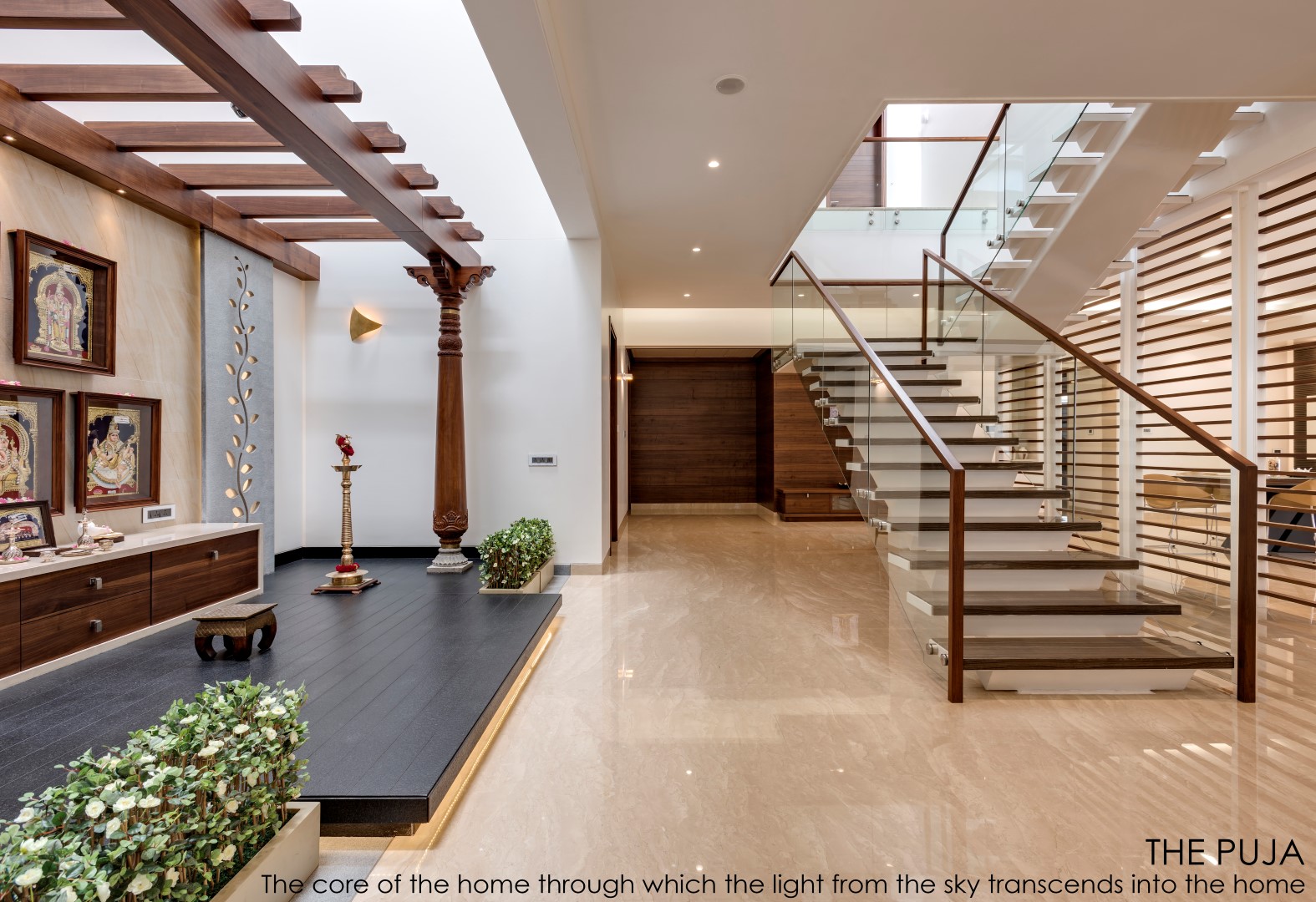 The core idea was to maintain privacy and allow the greenery to crawl into the house.
Northside and east side is completely opened to the sky with vegetation. Southside and the west side is completely blocked with vegetation to make the house cool and comfortable. Cubism Architects & Interiors has designed space is oriented in such a way that it attains Maximum visual and physical access to the courts.
On the ground floor half of the site is left opening the east side to imbibe natural light to enter into entry, living and dining space. The central core being the Puja and stair (double height ) spaces illuminate the house with light & air.
The living room being the most welcoming part of the house, the living room is designed in such a way that it elevates the aesthetical appeal. The natural lighting and artificial lighting (wall + ceiling) makes the formal living room warm and comfort.
And on the First floor bedrooms are placed which contains private gardens bringing light and ventilation. This floor has recreational activities like Home theatre and a huge terrace space.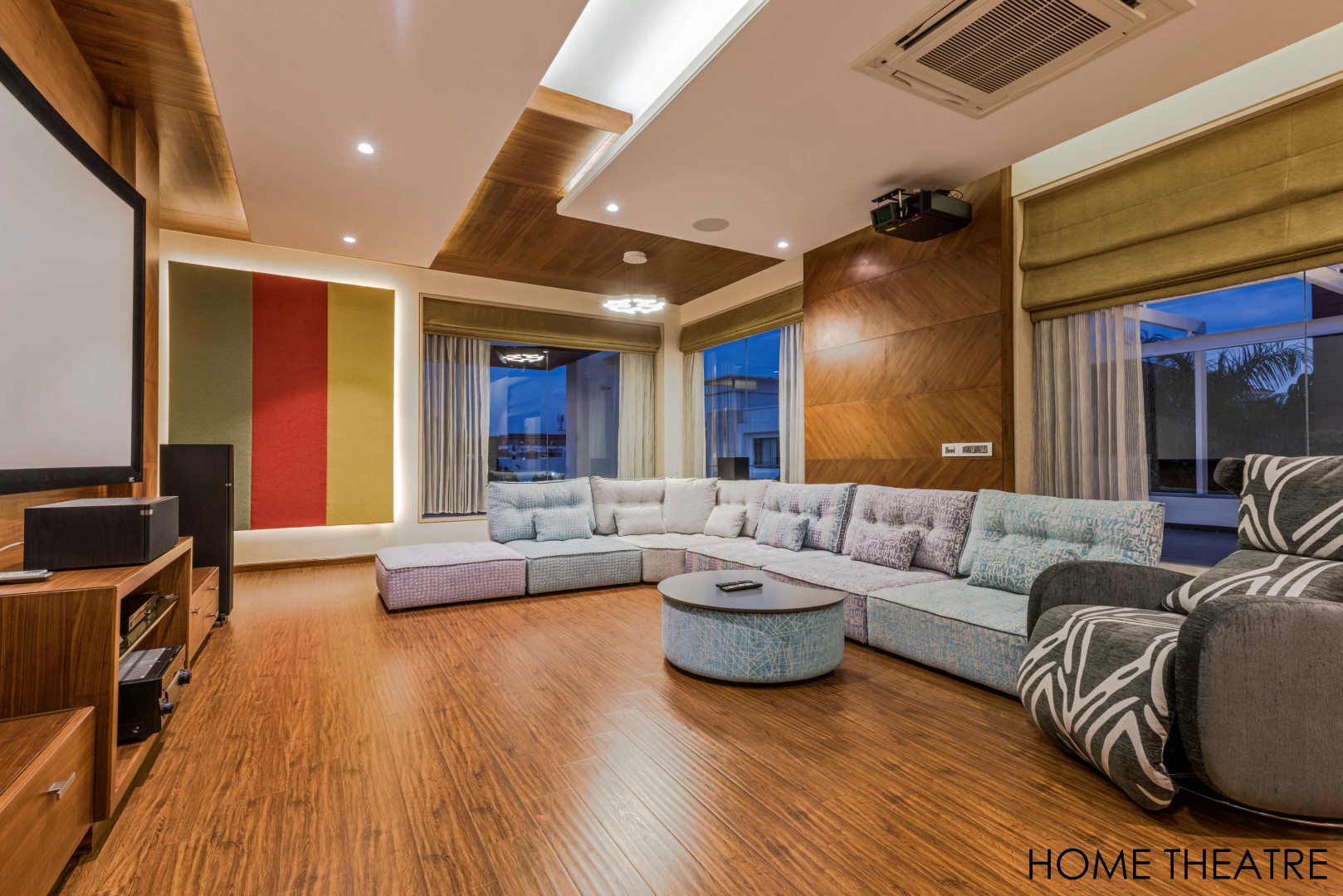 Name of the Architect: Ar. Prasanna Parvatikar
Name of the firm: Cubism Architects & Interiors
Project Type: Architectural
PROJECT DETAILS
Project Name: Mr. Yuvraj's Residence
Area  : 8,000 Sq.ft
Location: Tirupur, TamilNadu, India
Project Cost: INR 3, 20, 00,000
Cost Per Sq.ft: INR 4000