&nbsp
A simple yet effective way to improve the appearance of your home is to fit some new sofa slipcovers over your tired looking sofas. As well as sofa covers, all kinds of furniture covers for seats of all sizes and styles can be bought for an affordable price. Stretch slipcovers are designed to be really easy to fit, so you can transform the look and feel of your whole room within minutes. Fitting some Custom slipcovers can instantly disguise worn looking upholstery on your sofas and chairs, giving them a fresh new lease of life.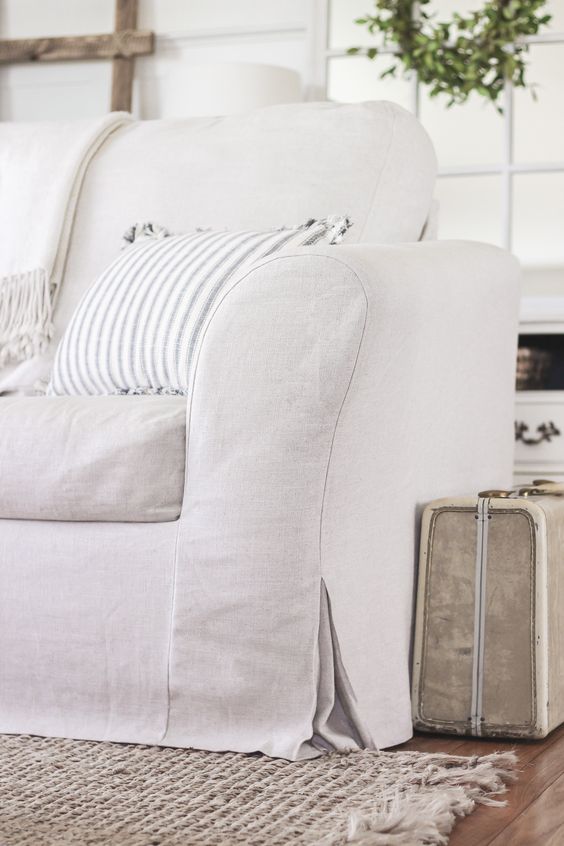 Slipcovers for sofas come in a huge array of colors and patterns, so you should be able to find something to compliment the existing decor and theme of your room. Choices range from country checks to floral designs, to contemporary prints or stripes.
There's also a wide selection of hard wearing but attractive fabrics, in anything from denim to chenille, faux leather or suede. Many modern sofa and chair covers are fully machine washable, so it's not difficult to keep them clean. This is particularly good if you have pets or small children that might get dirt on your good quality furniture.
For a fully coordinated look, you may want to consider covering all the seats in your room. In addition to wing chair and couch slipcovers, there are loads of recliner, loveseat and ottoman covers available. One advantage of slipcovers over re-upholstery is that they can be removed and replaced any time you fancy a new look. For instance, you could alter the appearance of your home according to the change of seasons. Just by altering the look of your seats it's possible to influence the mood of your entire room.
If you're looking for an affordable and quick way to revamp your home, slipcovers could be the answer.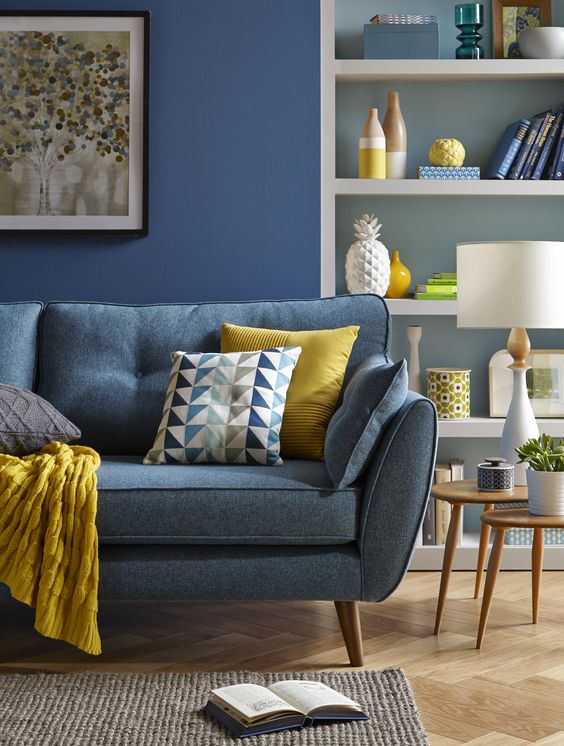 Furniture Slipcovers Can Transform Your Home In An Instant!
These days furniture slipcovers can be found for seats of all shapes and sizes, from wing backed chairs to sectional sofas, from loveseats to ottomans. Fitting a new slipcover to a favorite piece of furniture offers a simple yet effective way to instantly improve its appearance and give it a fresh lease of life. Ready-made slipcovers for sofas and chairs are the cheapest option, but even having fitted slipcovers custom made can be relatively inexpensive, especially when compared to the costs of re-upholstery or buying a whole new suite. A real benefit of a slipcover is that it can be easily replaced whenever you fancy a change, or if it needs to be washed.
Furniture in many rooms can be slipcovered. In the family room, sofa slipcovers, as well as looking pretty, have the practical function of protecting your existing fabric from everyday wear and tear. Why not buy a few sets of discount slipcovers if you've got pets of small children? That can be an affordable way to always ensure you have spare furniture covers in case of accidents! Most modern slipcover materials are designed to be easy to care for and are fully machine washable. It can be worth spending a bit more on hardwearing fabrics such as cotton, particularly for seats that get used regularly. Why not look for matching recliner chair covers for a stylish, coordinated look?
Stretch slipcovers are also available for other rooms. For example, dining chair slipcovers can be purchased to protect good quality upholstery from food or drink spills. They come in various colors and patterns. Many people like to have a set of luxury covers to add a touch of elegance to dinner parties or special occasions. Folding and kitchen coverings are widely available too. If you're tired of the appearance of your home, fitting some new slipcovers is an easy way to give an entire room a makeover without the inconvenience of decorating.
A new slipcover can enhance the look and feel of a whole room, with minimal fuss, and can be changed whenever you fancy a new image!