The Shadow House | Samira Rathod Design Associates
From the architect. Set in the foothills of Maharashtra in Alibaug, far away from the busy city life of Mumbai. The plot was a dry barren piece of parched earth. When I first saw it, there were two lonely trees; a view of the hills in the distance and dry fields all the way to the sky, all around.
In that scorching heat, there was only one desire- to be lulled back into that familiar dark, cold, calmness.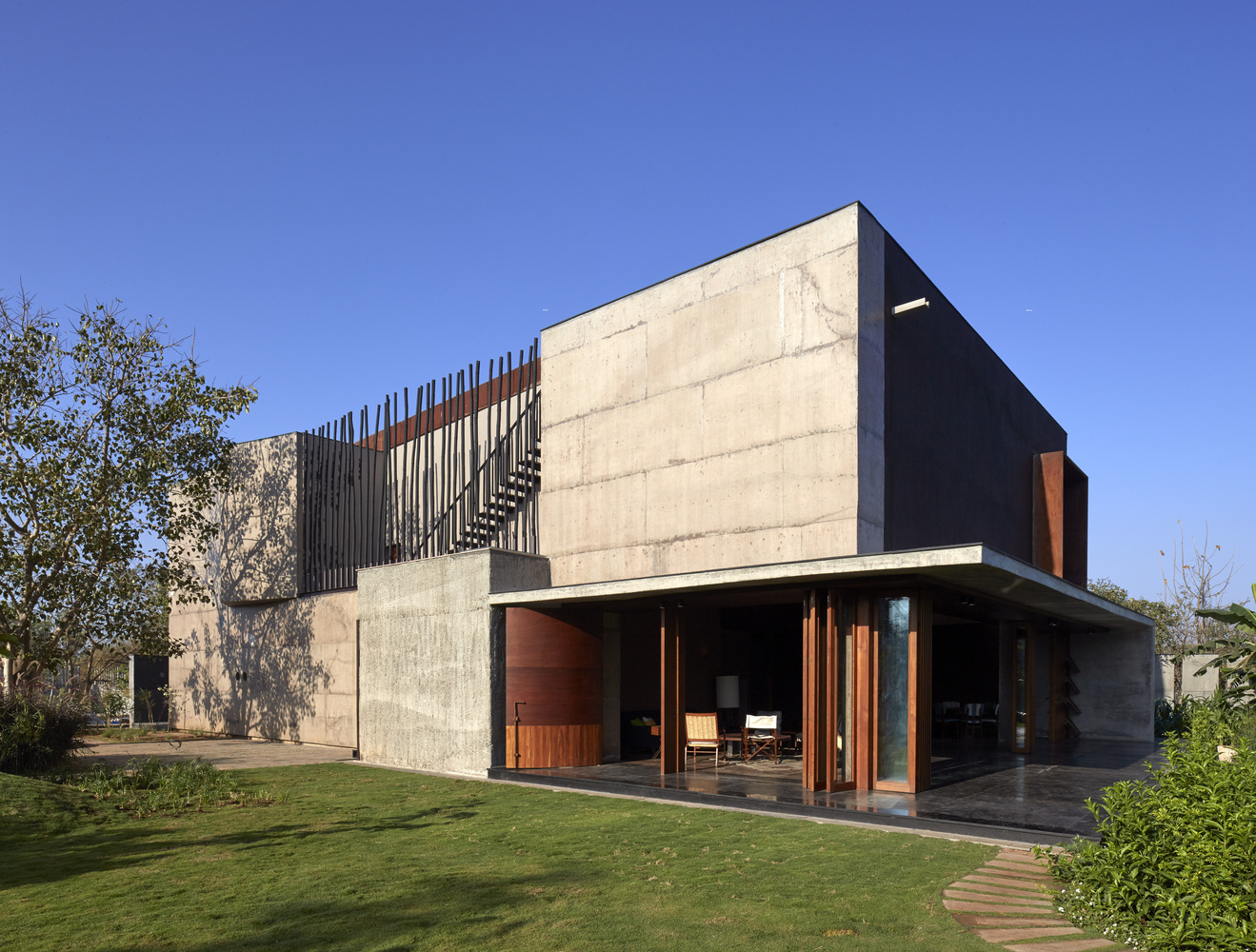 &nbsp
The courtyard house of southern India does this well, with it's overarching low slung roofs and a central courtyard with which the rooms surround.
This house is carefully sited between the two trees, grazing its walls into its crown; its three bedrooms and living spaces surround a half bounded courtyard with a sliver that opens into a small plunge pool; indigo blue water, that spouts out gushing waters. It's sounds making for cooling delight.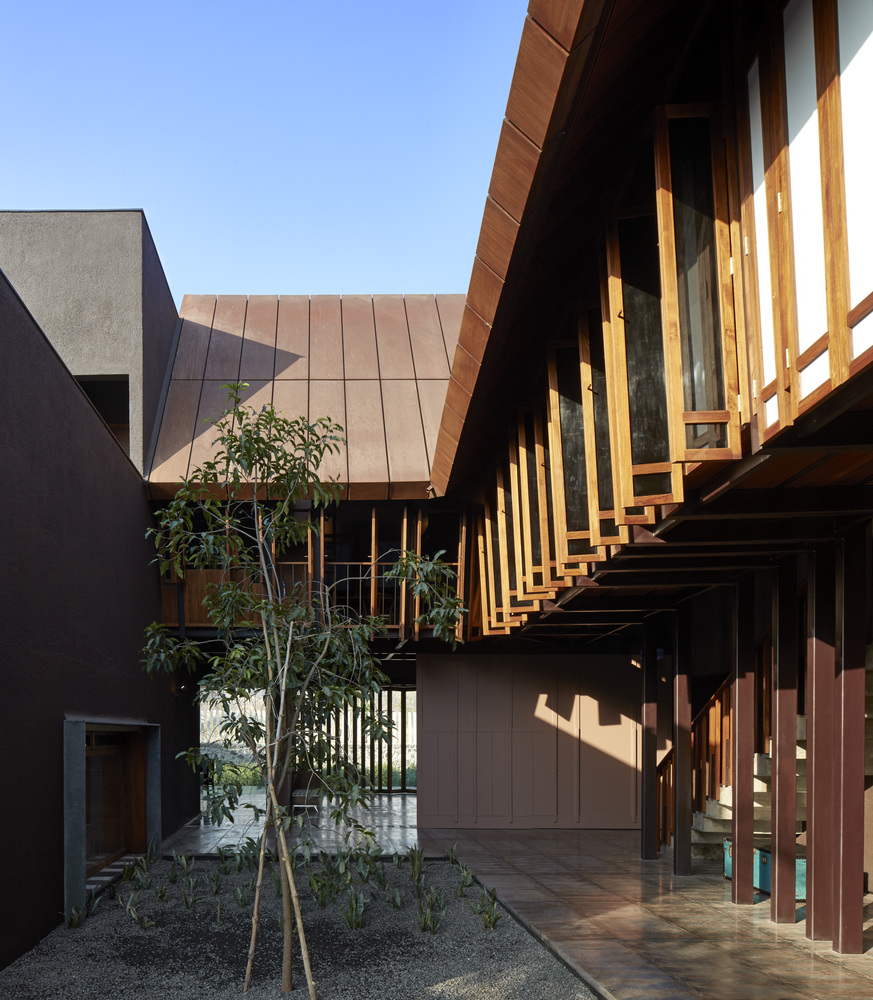 The courtyard is marked with a the babul tree for shade, which as it would grow would engulf its entire space and suffuse the house with its blazing fragrance and a confetti of tiny white flowers every morning.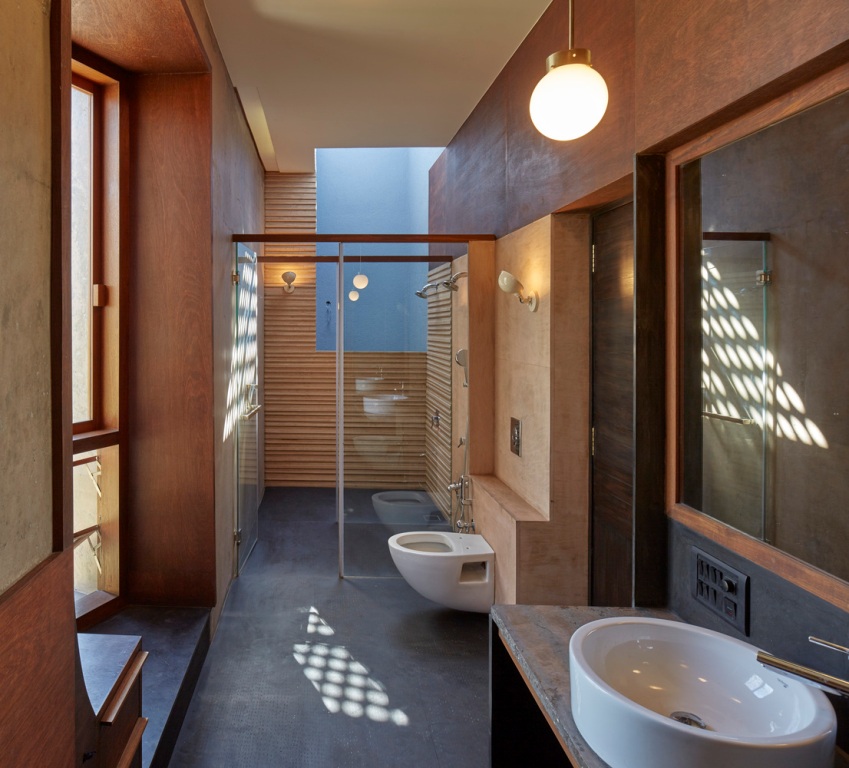 But the sun is unforgiving; it's screeching light needed to be quietened with shade and shadows.
From here, emerged the language of its tectonics, both for its architecture and landscape.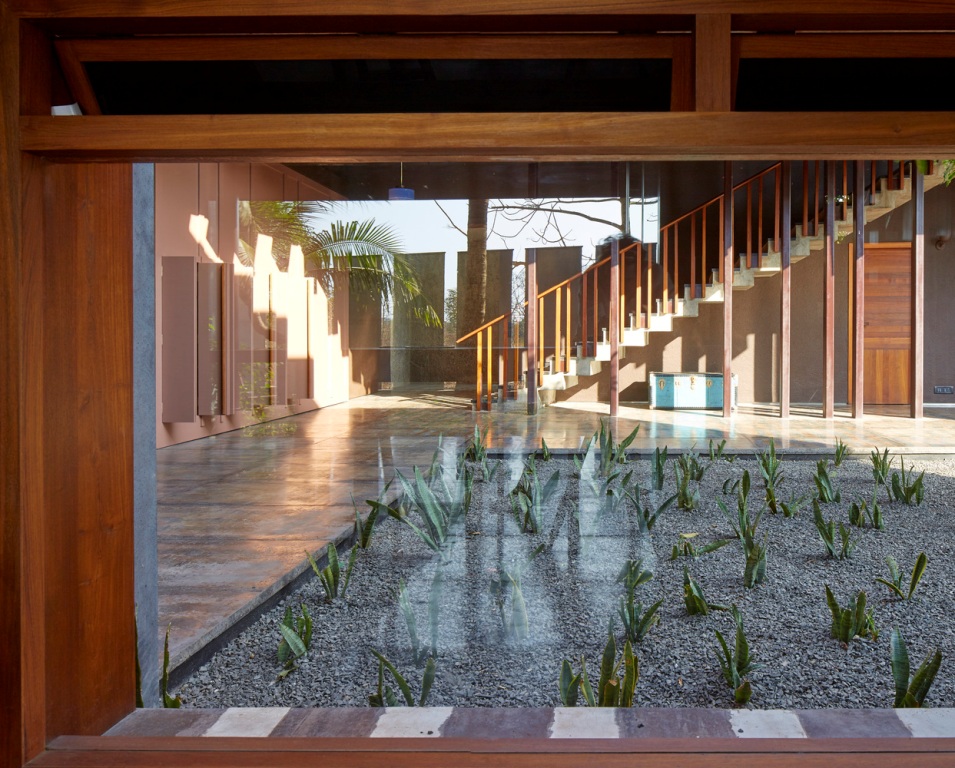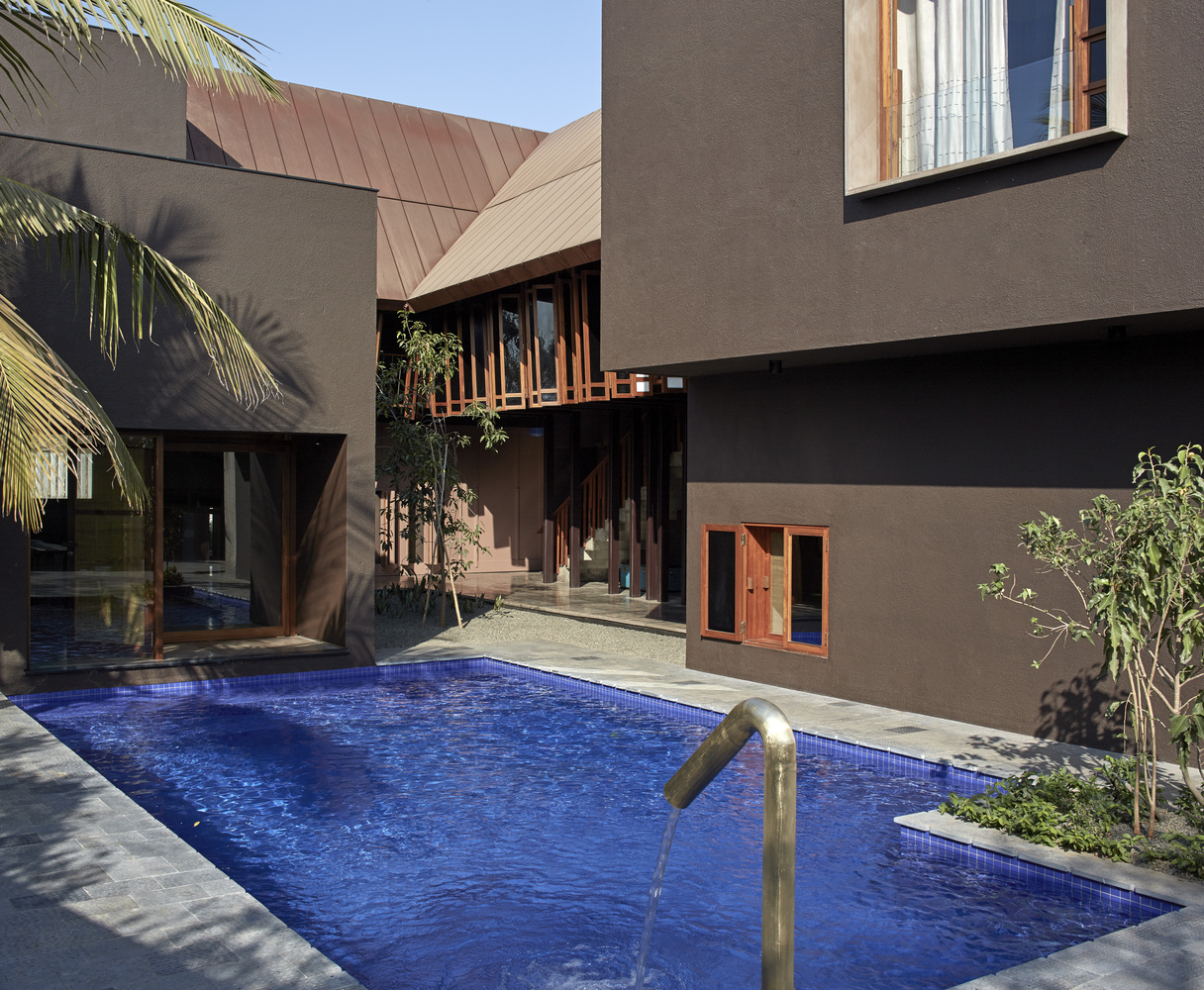 As one enters the house, the long walk from where the car leaves you, in between walls of tall grasses brushes against the skin, and a carpet of rolling green mounds that form a seamless edge to the site.
The house is conceived in shredded layers, as it unravels spaces, each rendered in a different intonation of light.
The first of its layers, on the southern side, is a thick, dead, coloured concrete wall -a heavy thermal curtain to ward off the heat.
The stairs and its sliced wooden railings, the bridge held by the steel portals the accordion windows of the living room, legs of tables, the flooring patterns, and soft cotton sheers, all form a larger subset of overlapping layers.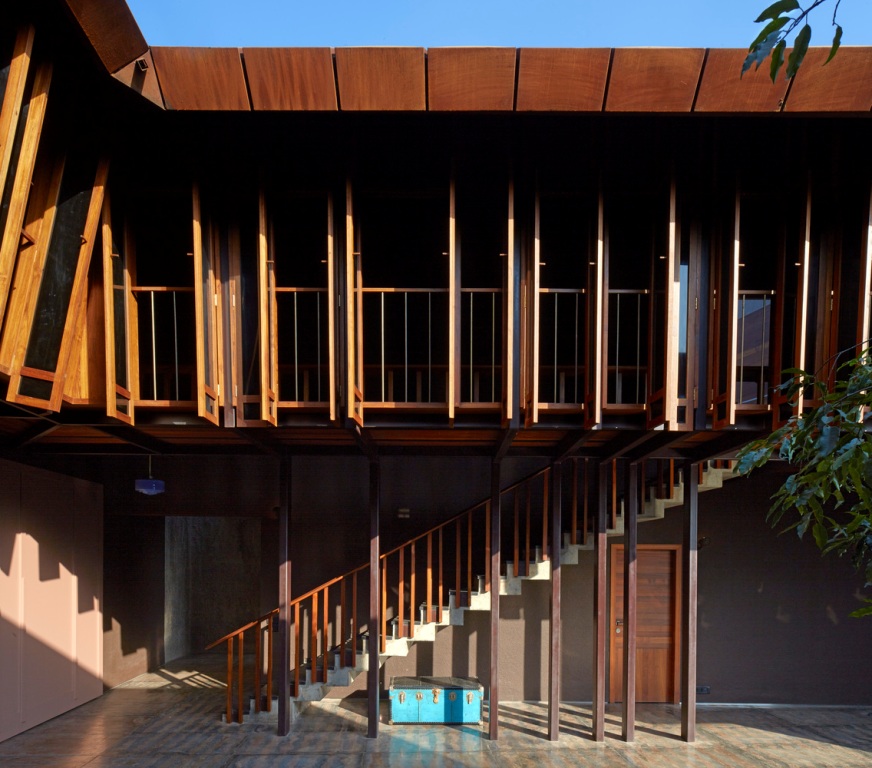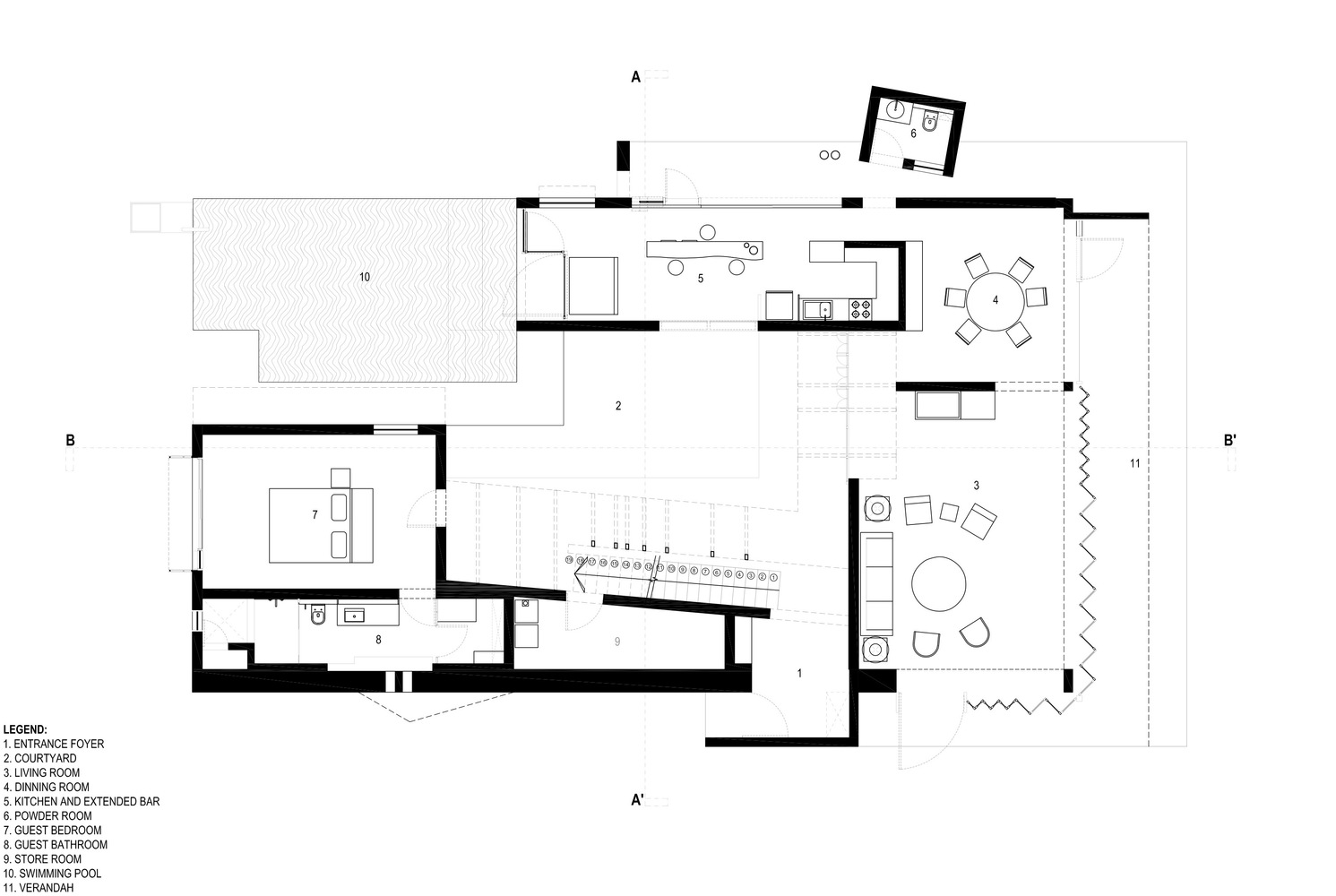 &nbsp