&nbsp
You may not notice but for most of us who spend our whole day tethering to chairs, -be it at home or work, there is some bad news. In America, research that involved 7,985 adults showed that it was more likely for those who spent hours and hours sitting to have health problems and a higher chance of mortality in the coming four years.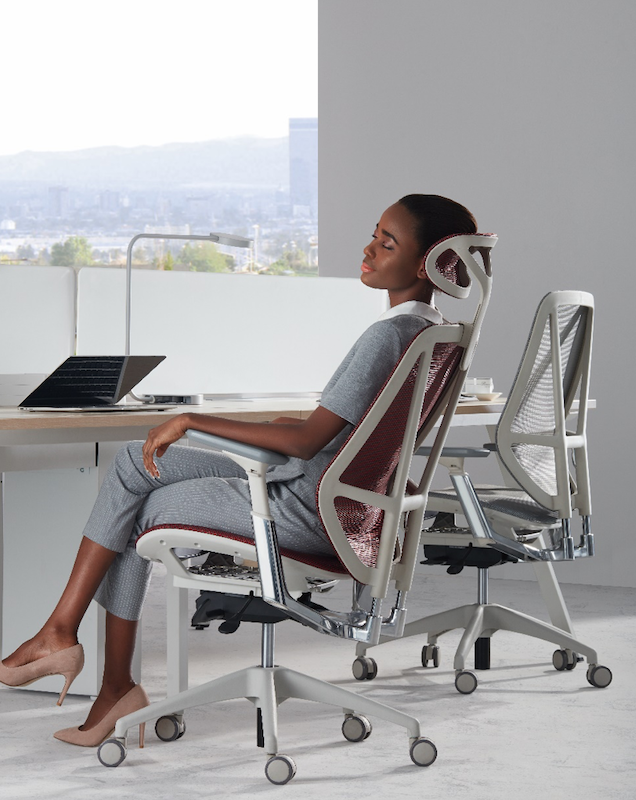 Appalling, isn't it? That's why it's like smoking. In fact, there is a connection between sedentary life and the risk of health. The experimental study also found that an accurate period of prolonged and uninterrupted sedentary life posed a greater threat to health compared to interrupted sedentary behaviour. Interestingly, we don't care much about sitting. In the past, there were only 1% of people sitting while working, whereas now 80% of people work in offices and sit throughout the working day. You have to pay so many bills, to handle the working pressure from your boss, to do endless tasks just for the sake of a possible promotion, yet there is no time caring about sitting for too long. 
Time to stand up
Prolonged sitting from 30 minutes to 12 hours, according to studies, can be bad for health. This is because you tend to hunch over when sitting and peering at computer screens. As such, the pressure on your spine can be uneven and shrink your chest cavity. Plus, fat won't burn when sitting, and that's why you found yourself so occupying in your work yet your weight is increasing. Thus, it is highly recommended to take a 5-10 mins break each hour for the sake of your back. It's time to stand up!
You may, of course, think that what if my job requires me to sit down? Indeed, most jobs today do not involve any physical exertion but this is exactly why we have to do some stretches or exercise during the break. According to ICMR-INDIAB, a medical research center, fewer than 10% of respondents engaged in some entertaining physical activity while the rest are inactive mostly during work. The result is that there is an increasing trend of type 2 diabetes and cardiovascular diseases in the country. You have to work, that's for sure, but you don't want to work and later find yourself get all these diseases. Then it's too late. 
A chair to make a difference.
The risk of smoking is known by everyone. And we can quit it, or at least on the way to quitting. But sitting life cannot be simply quitted. When you have to sit there all day long and have to bear the harm coming from chairs, except for the occasional short rest, what should you do? The answer? To have a better chair. This is exactly what workspace provider like Sunon has been doing, to constantly design and produce top-notch ergonomic programs for companies. Ergonomic programs in the furniture industry are developed widely as a key to solve the long sedentary work as they provide extra support to your back and body and relieve the pressure. Having chairs like these in your office can make a difference not only to your work but most importantly, to your health. Here are more exclusive information on the workplace wellbeing and some trendy news of furniture design.