Sans Souci Launches its Collection Bracelet Is Inspired from Jewellery
New Delhi, May2018 ——: A brand that combines dexterity and design, Sans Souci is here to fill your home with the dynamic beauty of glass and crystal. With their ever innovative luxury interior decoration features and light fixtures, the brand constantly offers exquisite creations that are sure to become a talking point at any social gathering. The Bracelet from their Giant Jewellery Collection is no different. Inspired by the most stunning ornaments, they are gorgeously crafted jewellery hanging from your ceilings or walls.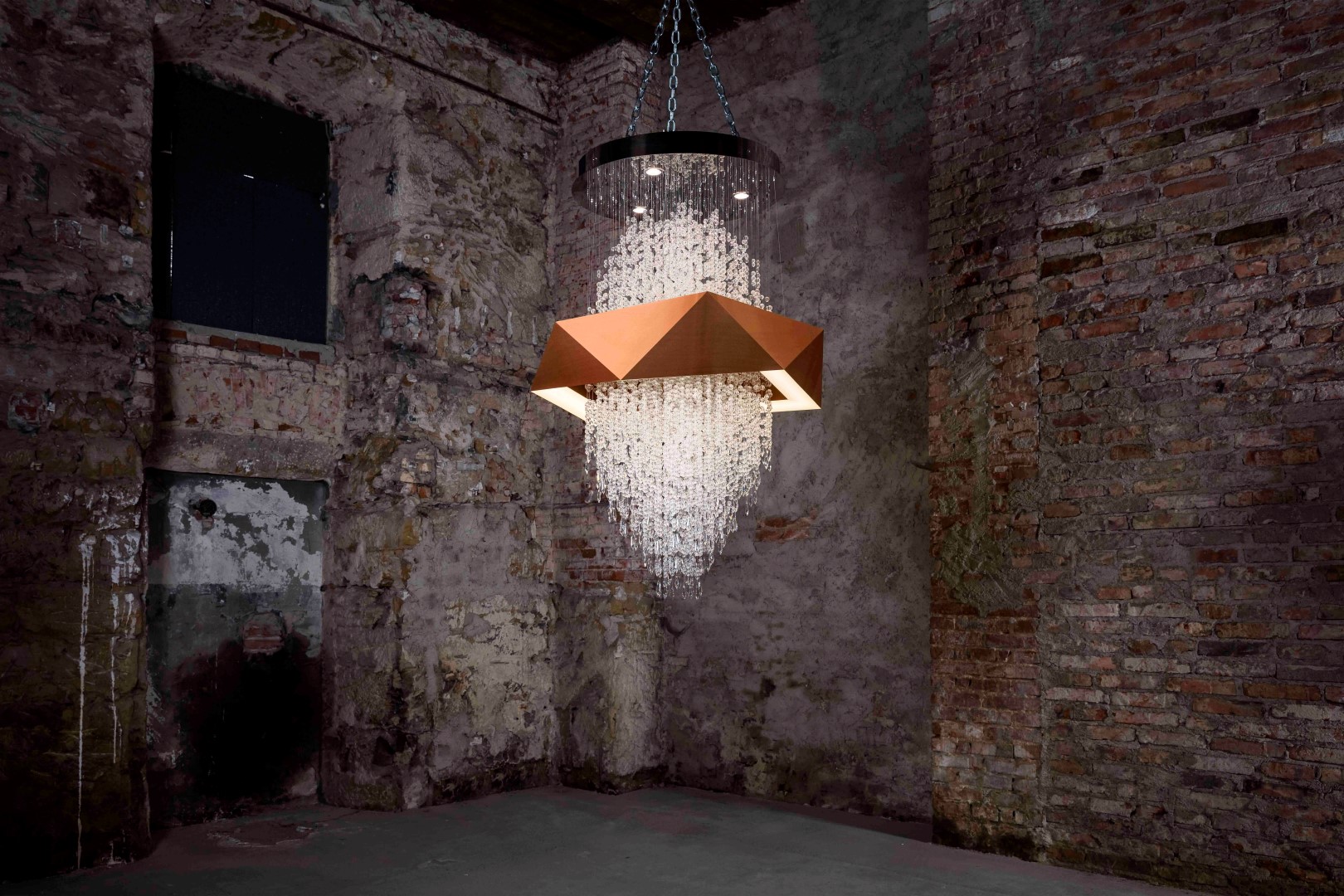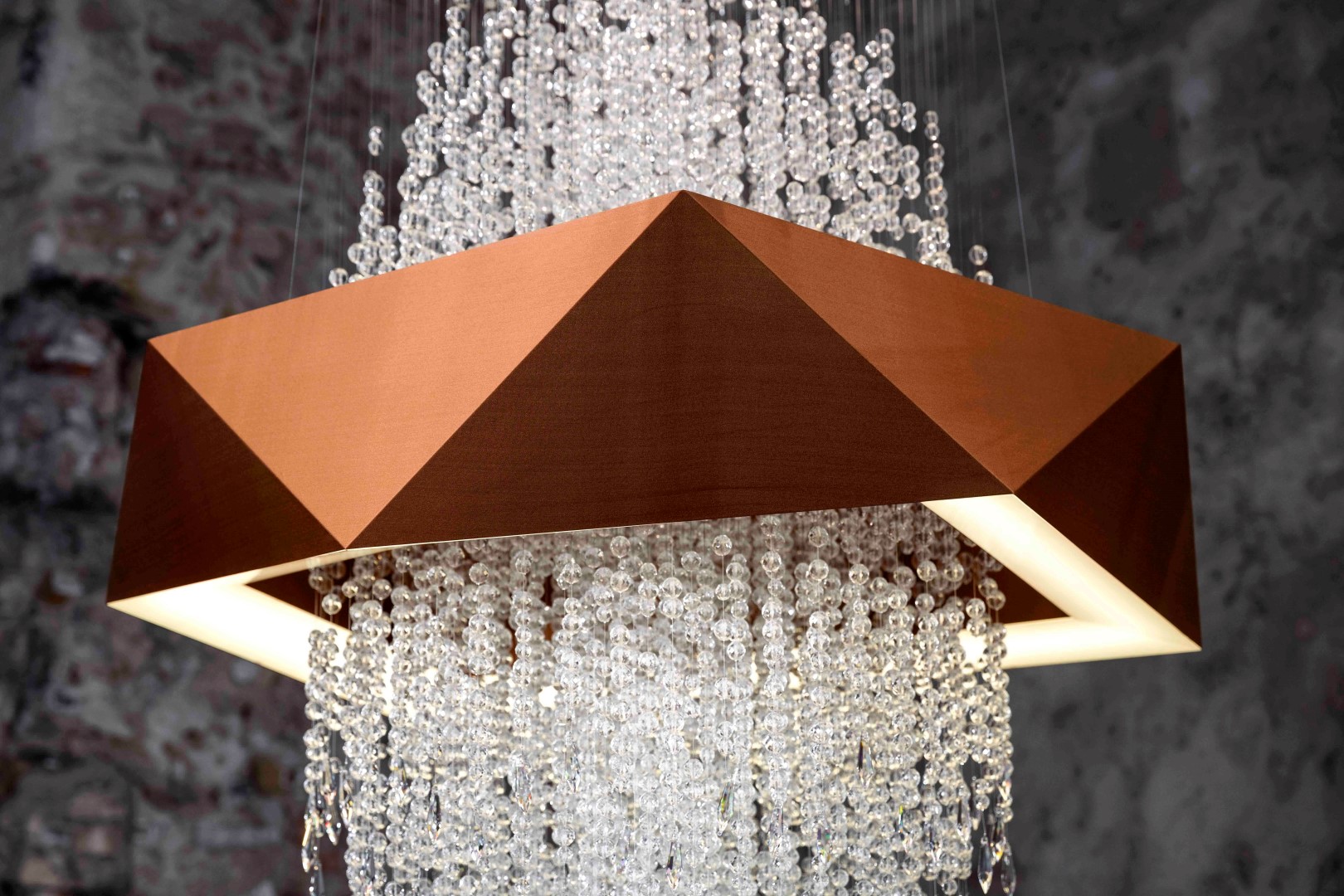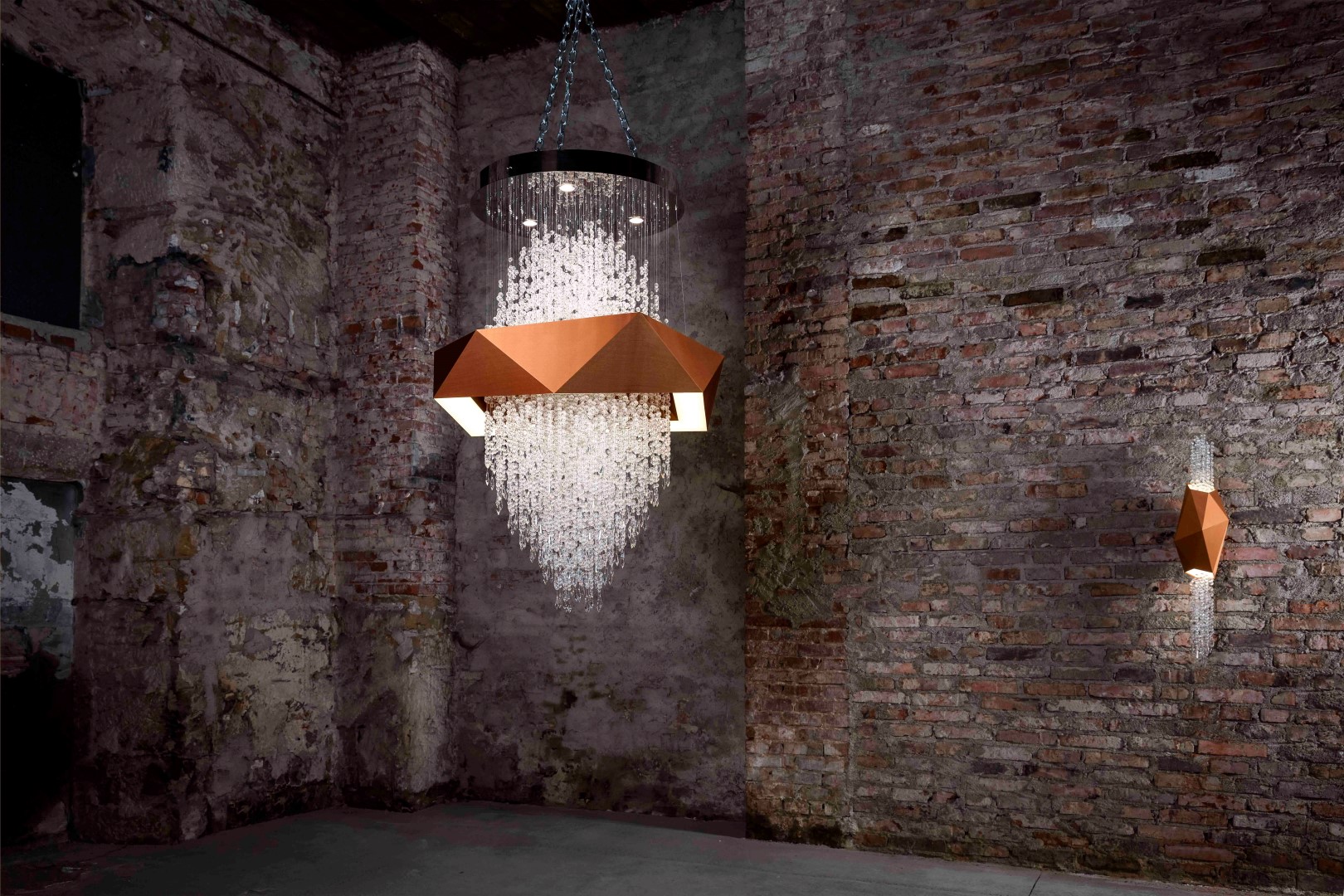 Bring in a heightened sense of fashion into your stylish home with Sans Souci's Bracelet from its Giant Jewellery Collection. It was inspired by the elegance, beauty, and originality of jewellery. The ephemeral charm of delicate jewellery is translated into light fixtures and wall decoration that possess the same show-stealing quality of mesmerising jewellery. They showcase the same details, perfection and striking appearance with refined surface-glazing and metallic colours, including luxury gold and silver hues.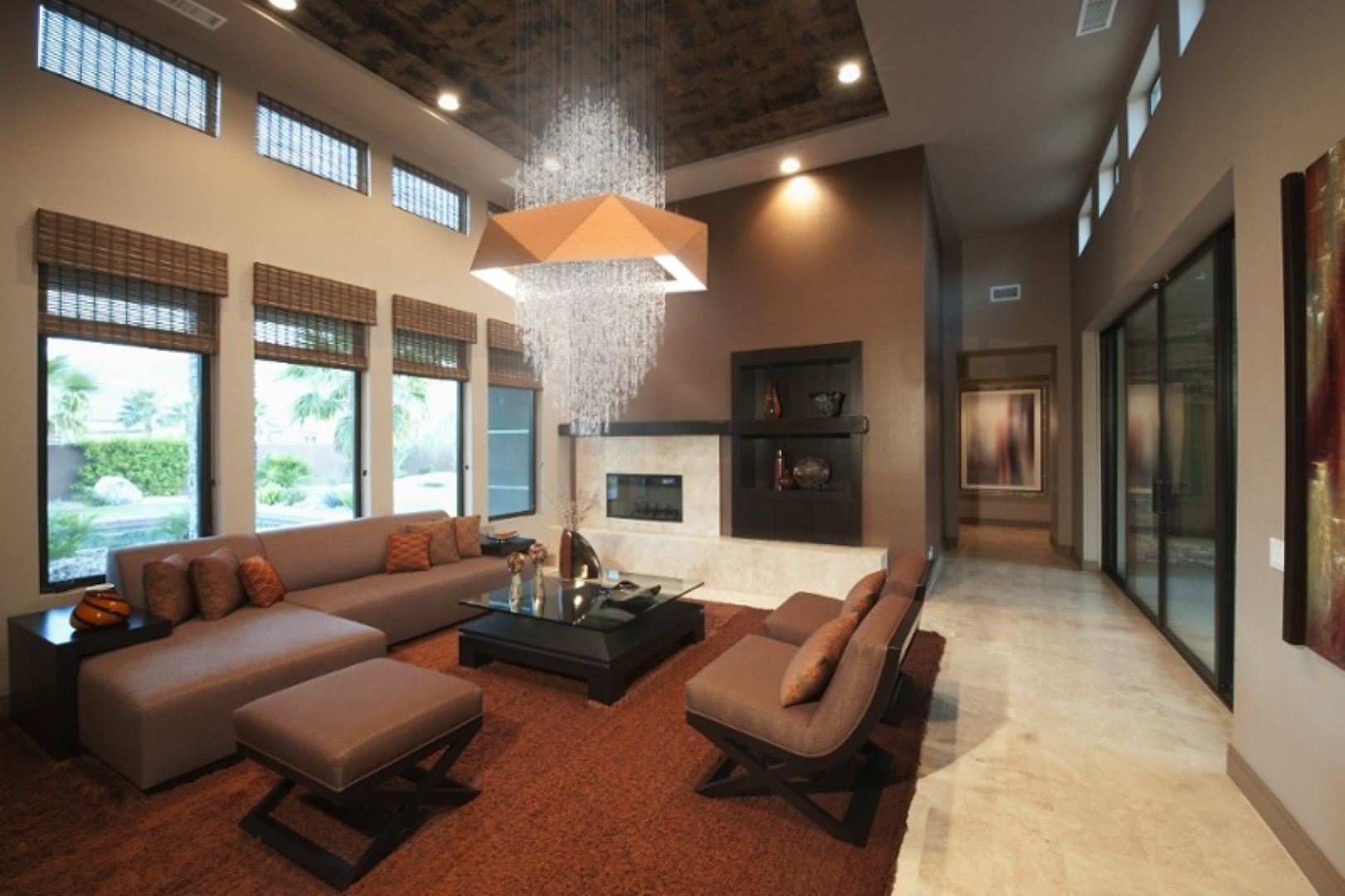 The Bracelet
The circular writst ornament evolves into a geometric, yet gorgeous light fixture with a string of cut crystal beads held by a bracelet in glossy copper hue. The robust shape of the bracelet is inspired by polygons. A cloth screen with a shimmery copper finish forms the bracelet through which pass a curtain of cut crystal beads of different sizes, creating a magical waterfall effect. It is designed by Martin Lukacka.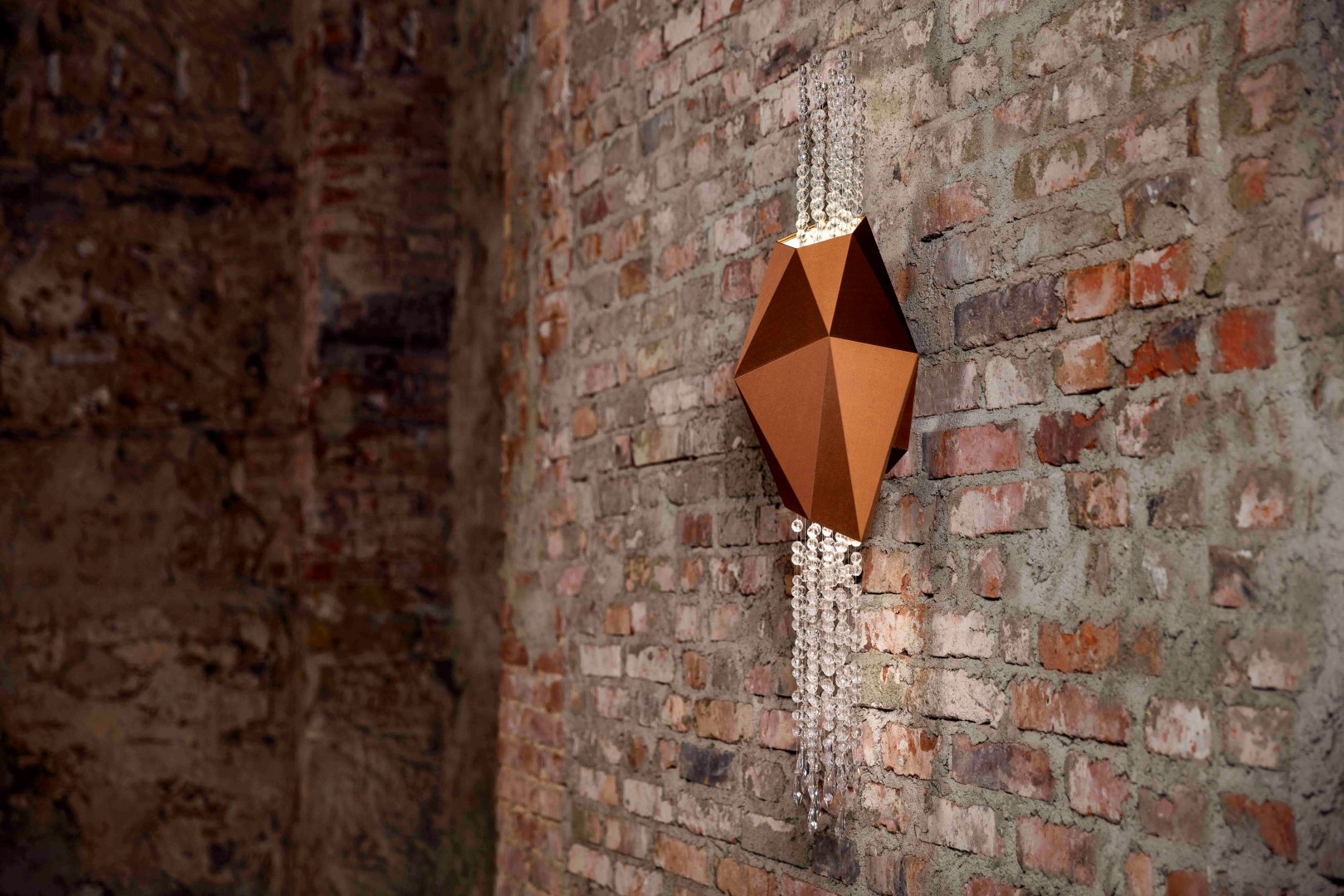 Sans Souci draws on the experiences of past generations of glass-makers, with the quality of work defined by the purely Czech origin of their products. The brand masters in creating original architectural features, such as railings, stairways, tables, skylights, columns, and others.
Availability:
Sans Souci Sro – India
Phone No – +919818995920
Email: [email protected]
Website – http://ss-gd.com