&nbsp
Roman and Modern Concept Apartment Interiors | Rudhraksh Designer
"This Surat Apartment is designed with a mixture of Roman and Modern concept along with different bright colours which creates a pleasant climate around for the Burst of Art."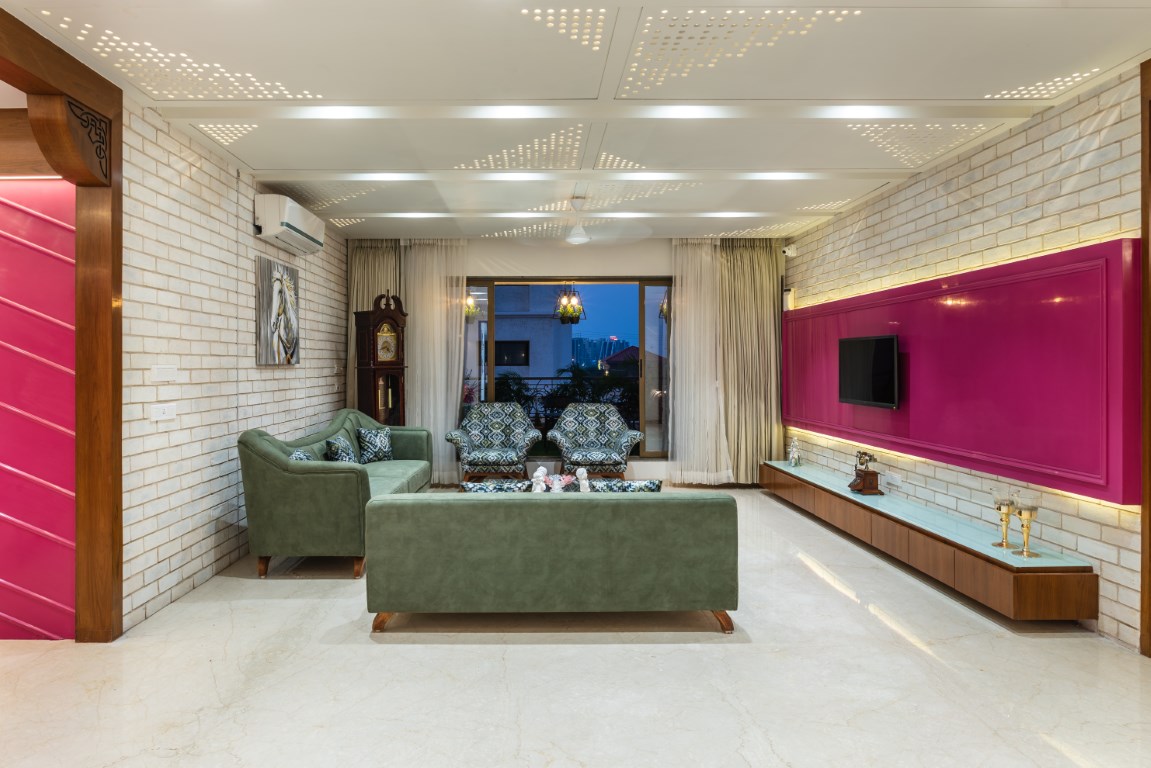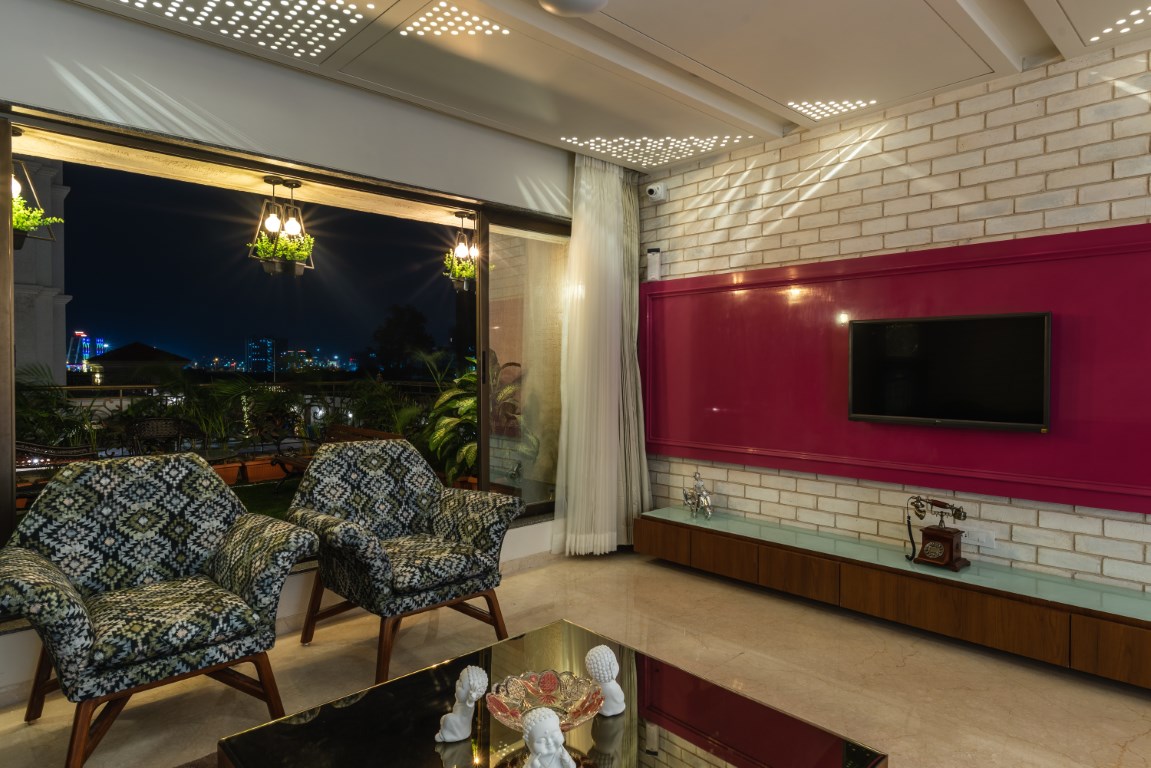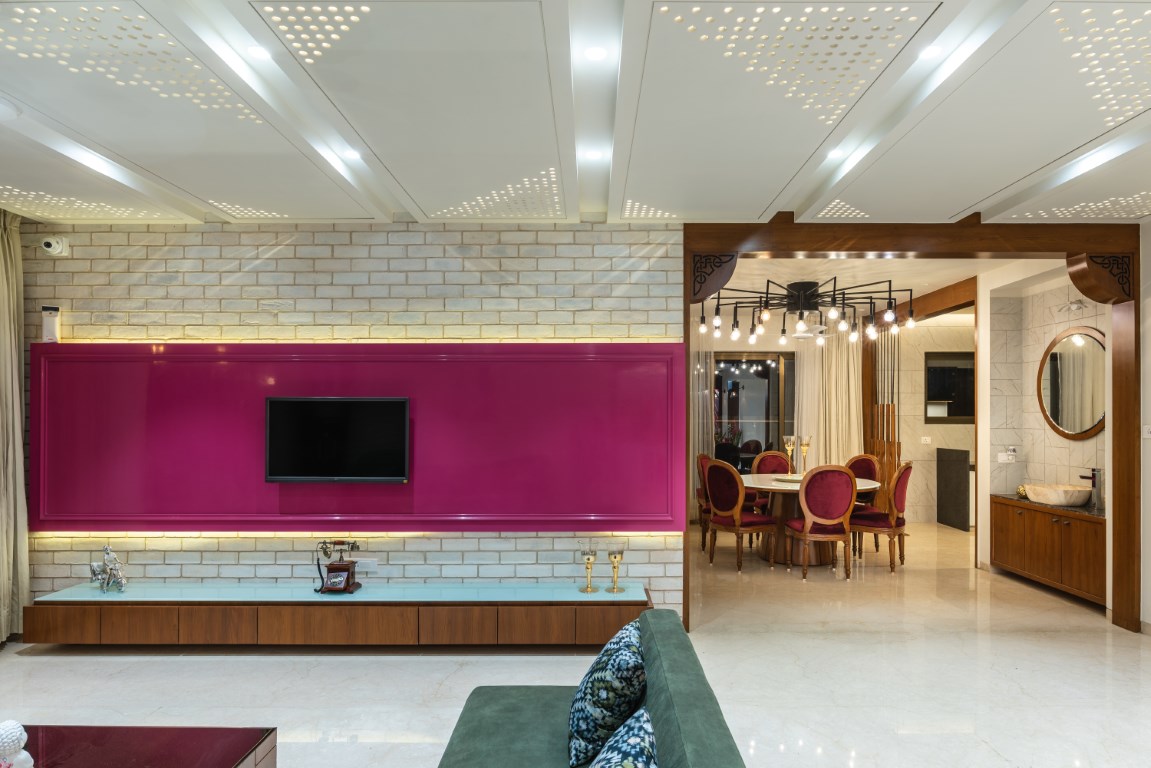 During the first step at this place, our eyes take in everything- the statue of Buddha bring out peace all over the place.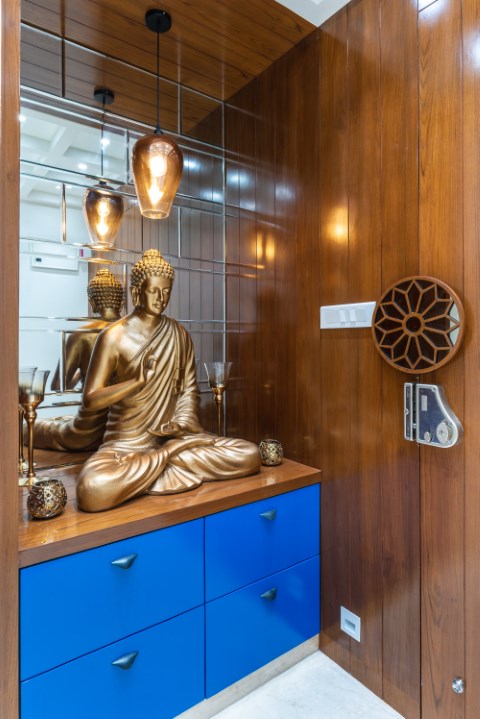 The Balcony- creates fresh, natural & the joyful climate throughout the living room. The sofa and its surrounding show the beauty with both Modern & Roman concept.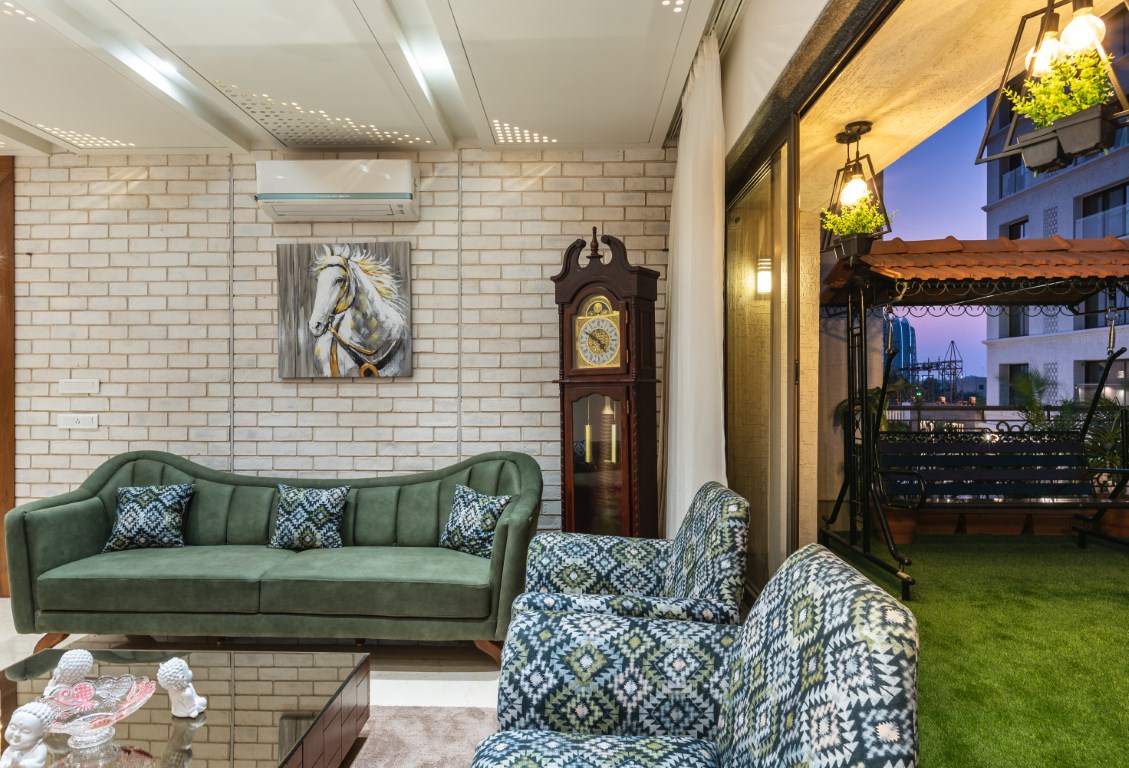 "The idea was to design a place full of space where everyone feels welcomed."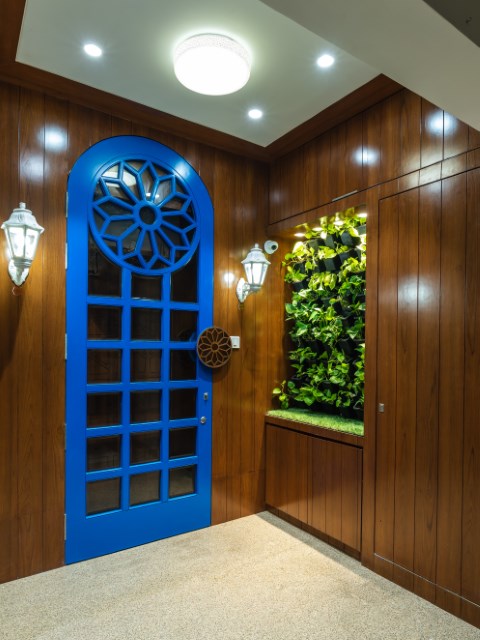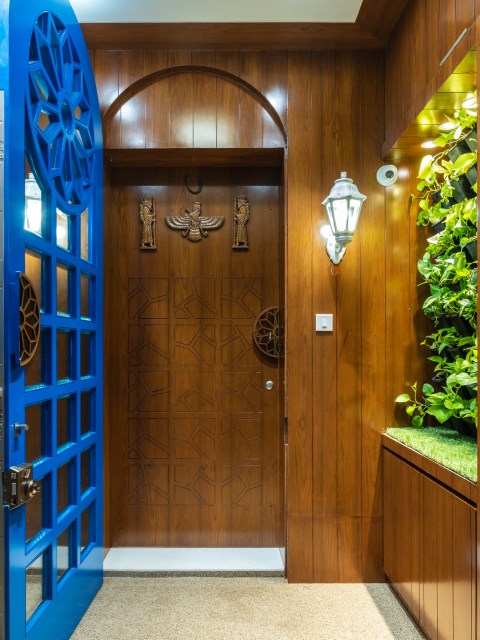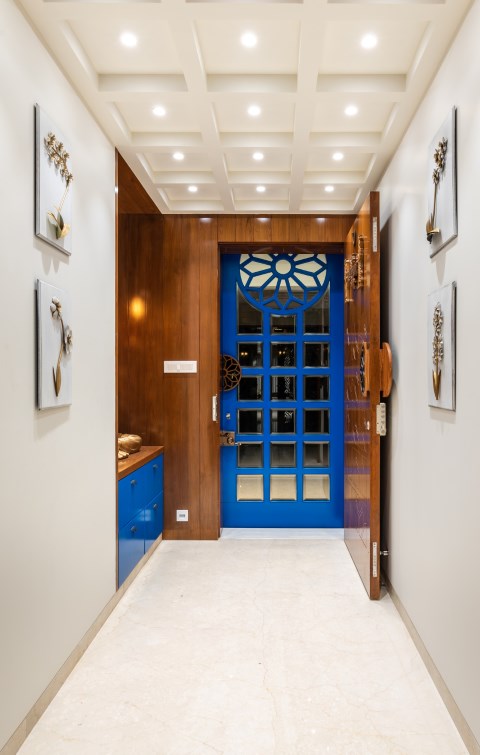 The interior pieces were designed to have their own personalities free from surroundings. Every furniture piece has been designed in house: all the loose furniture, right from magenta color along with the brick missionary work are designed to create some different atmosphere and some lights are been designed which gives some different and creative effect, keeping.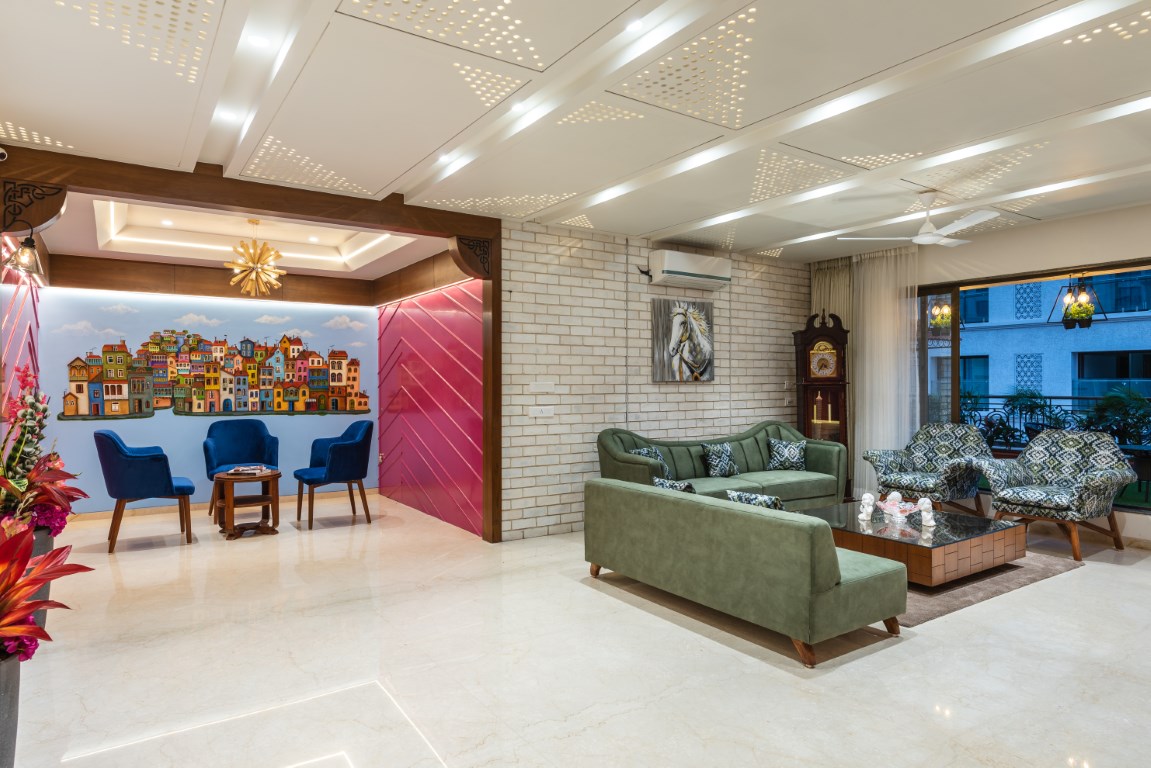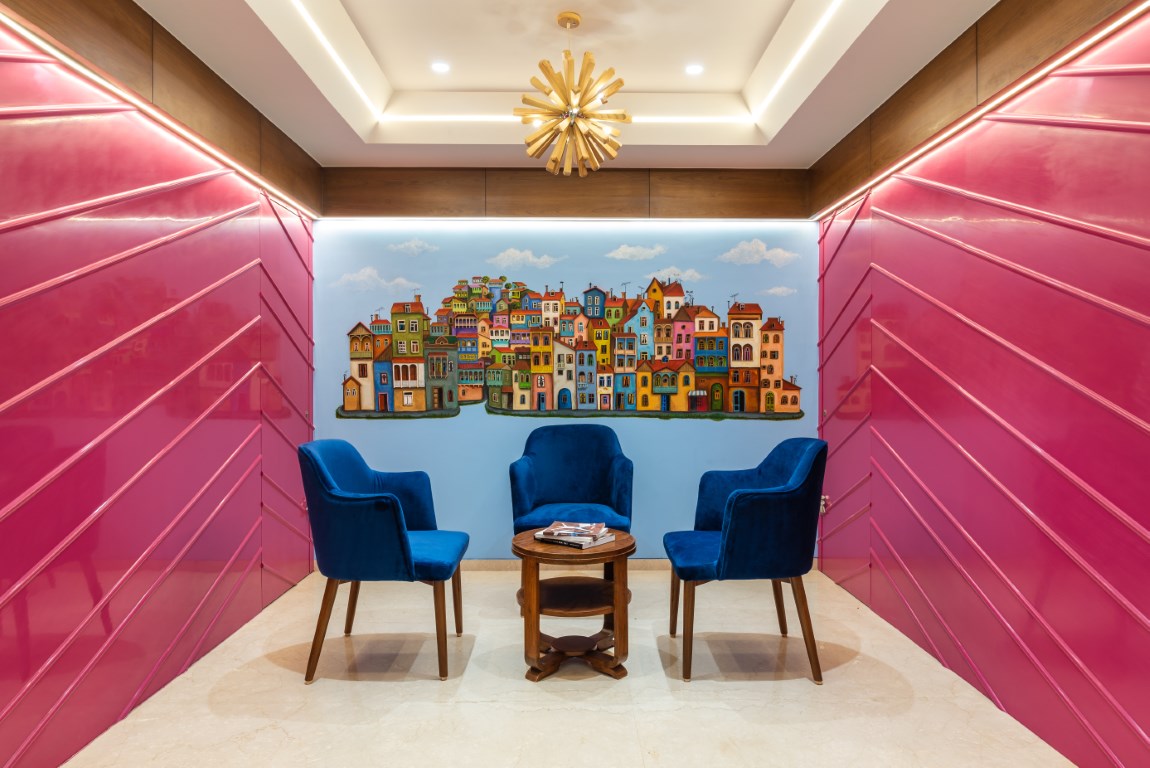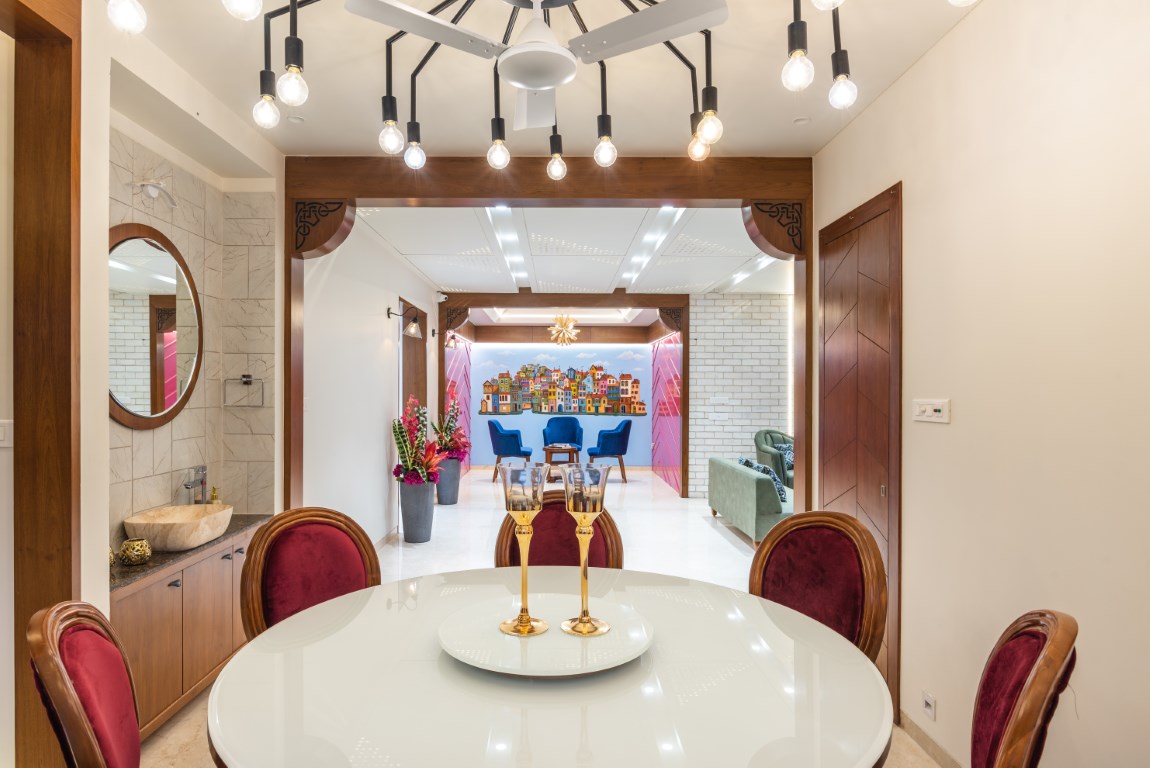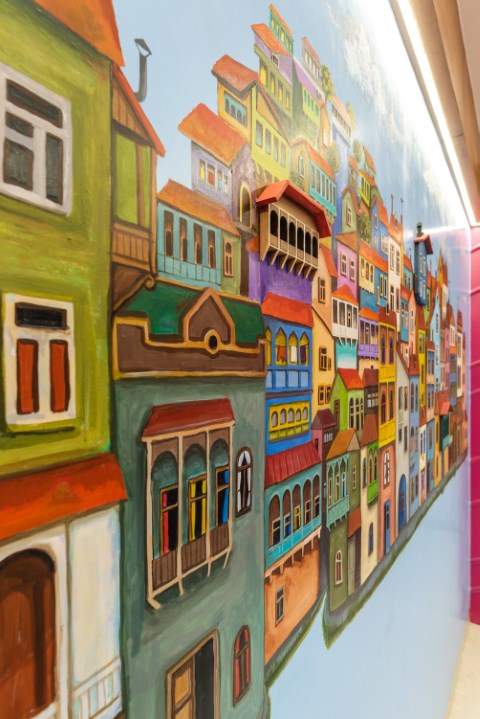 To create an unfussy and unpretentious home, we have to work on all the Roman structures, geometrical proportion, abstracts and modern forms incorporated in all design elements.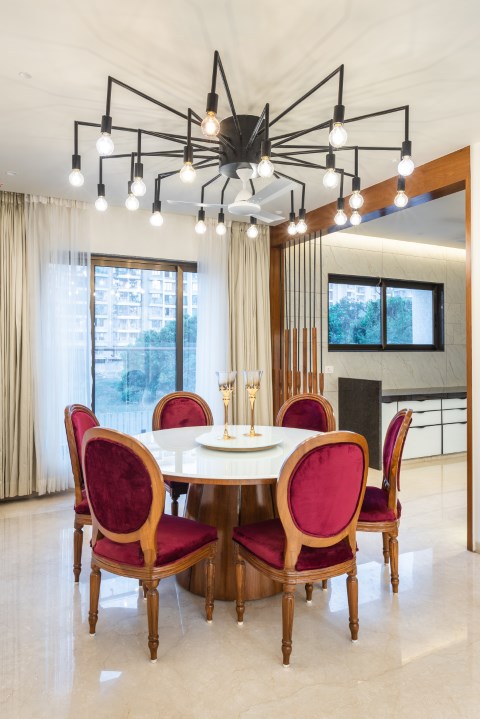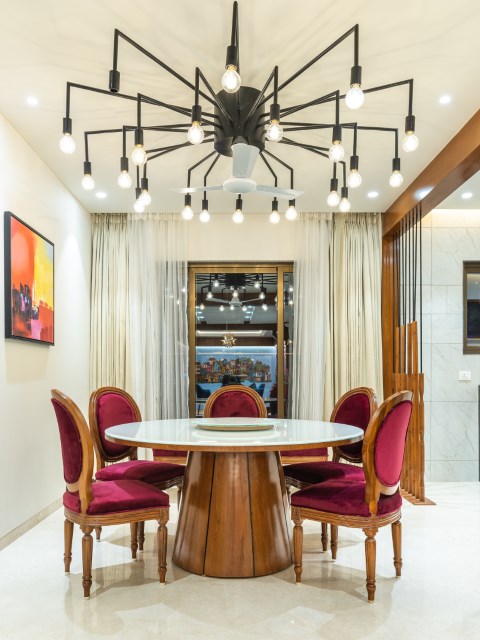 Every room is been designed with bright colors which give positive energy throughout the day. the clients brief of creating something unique in mind.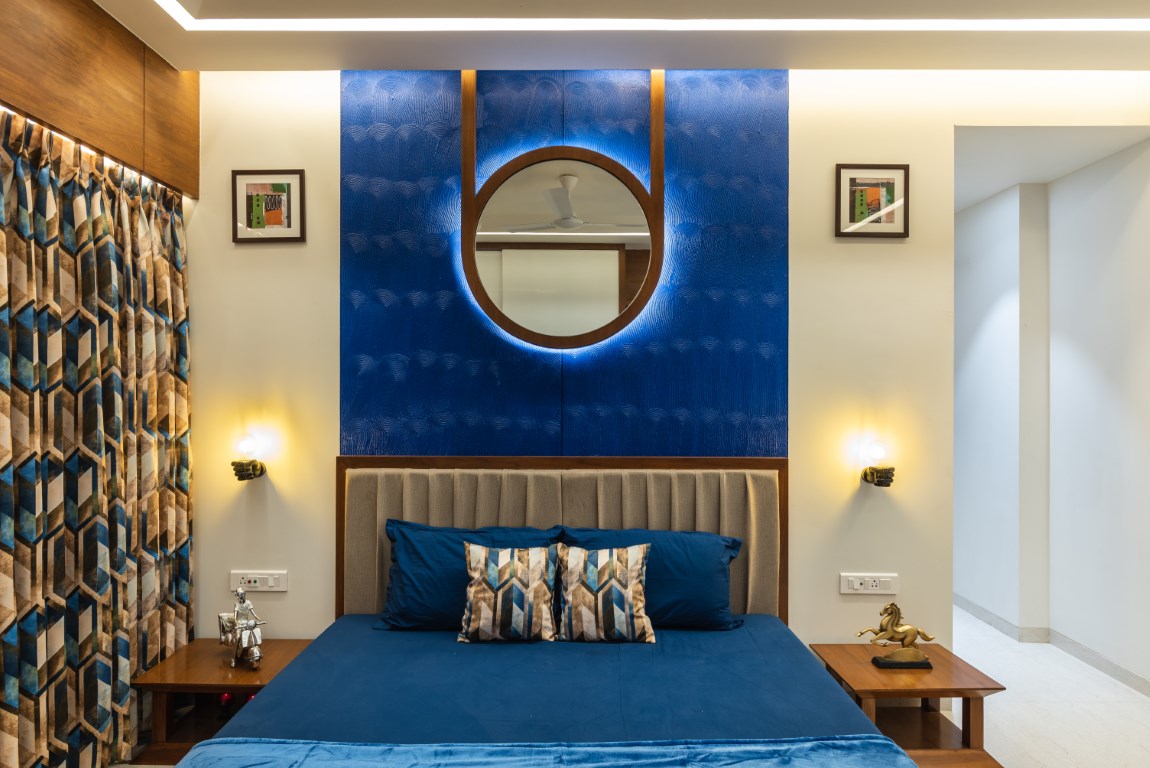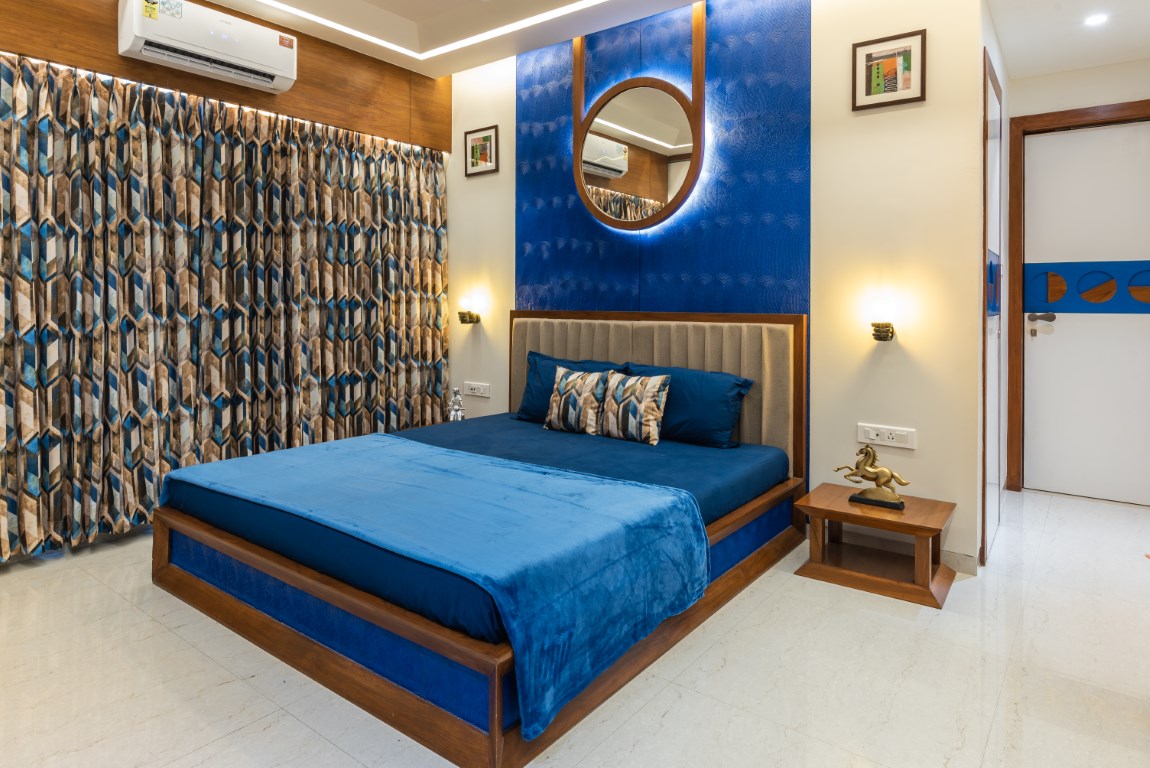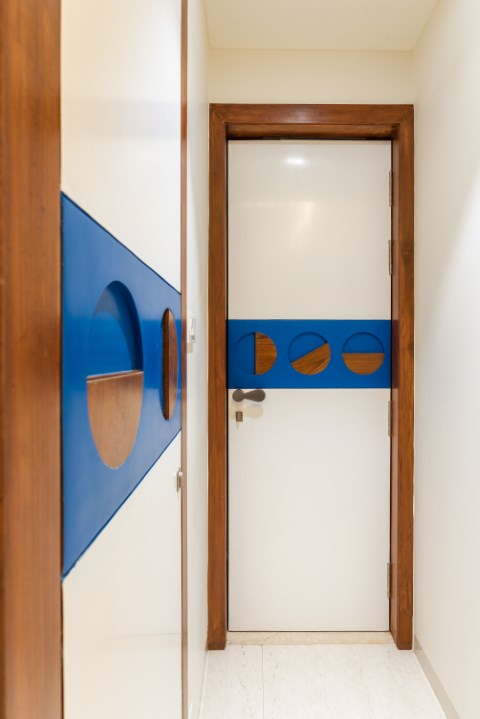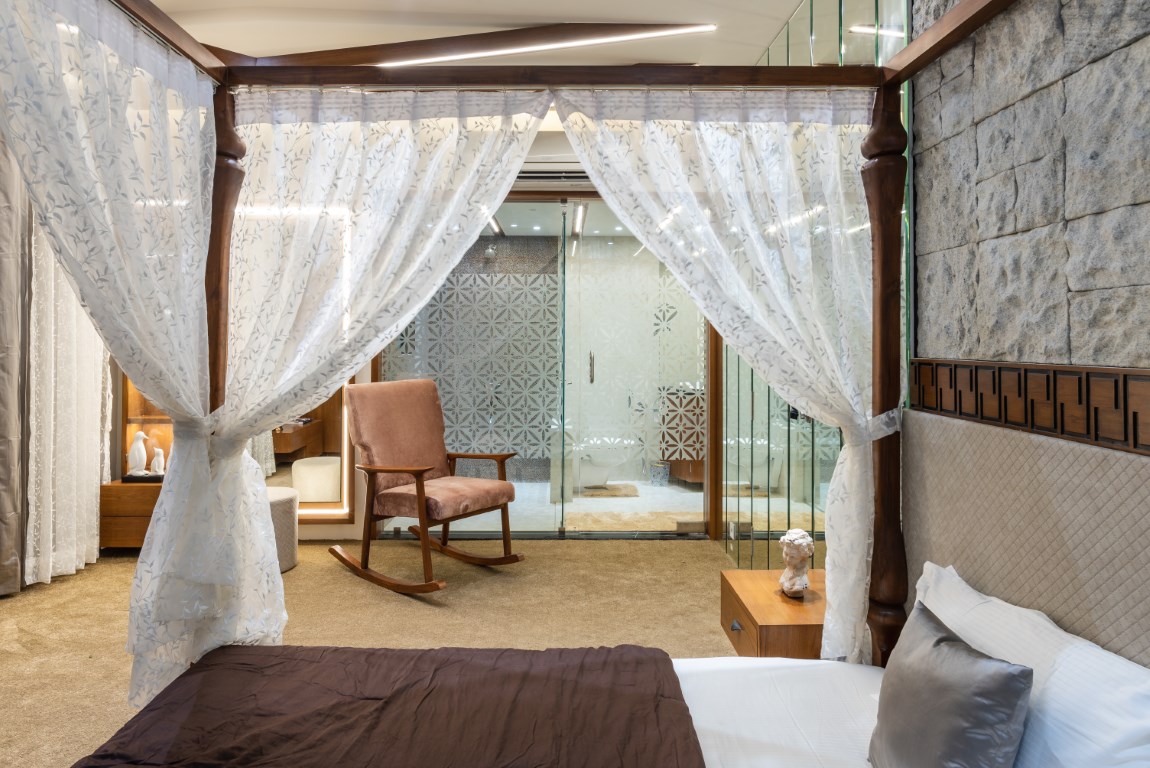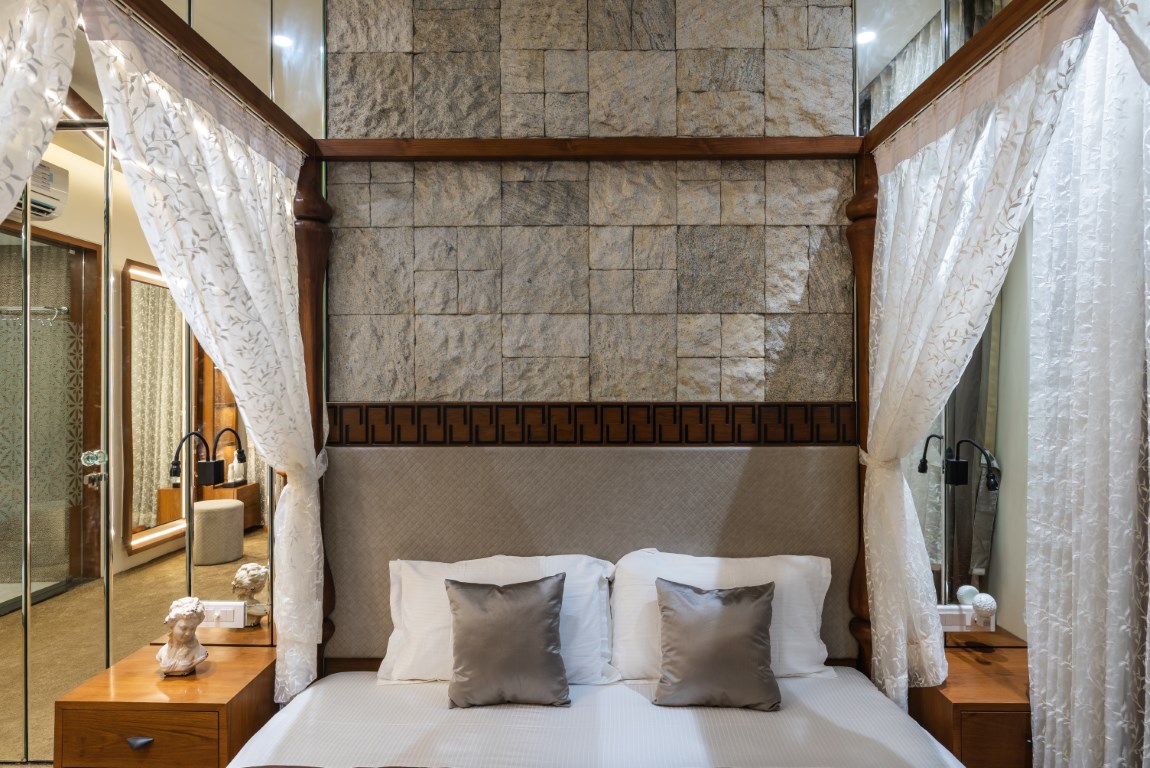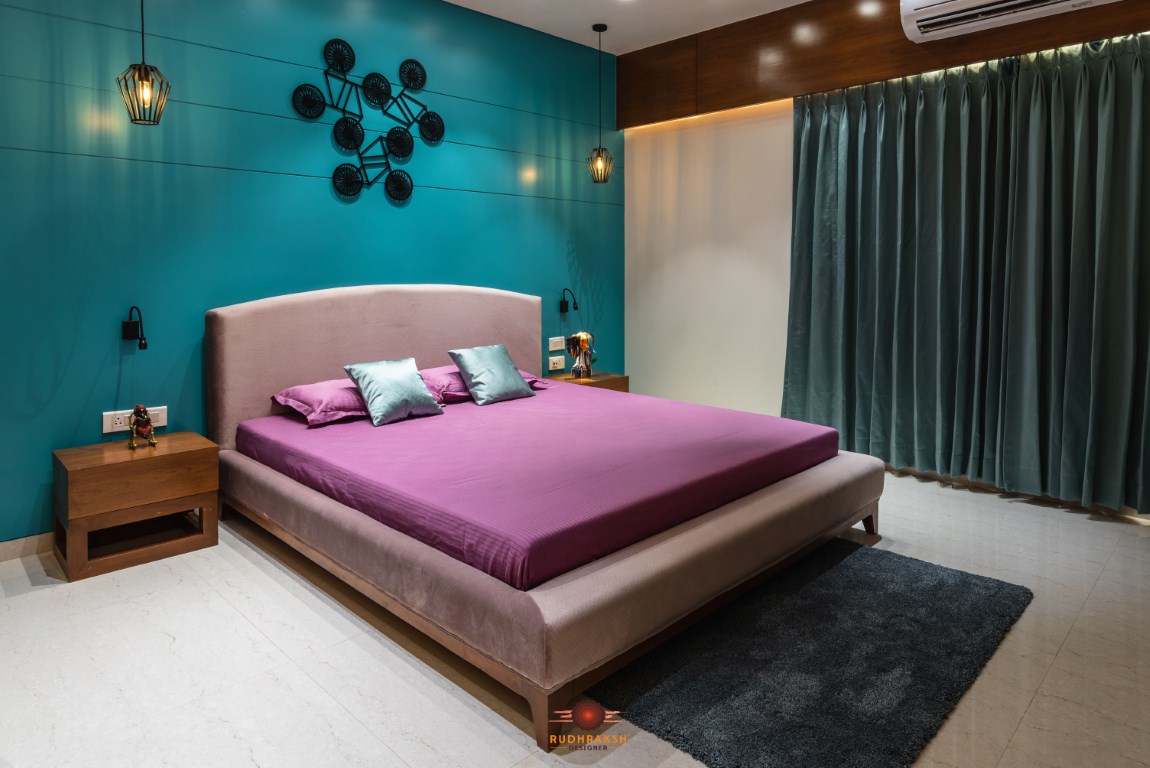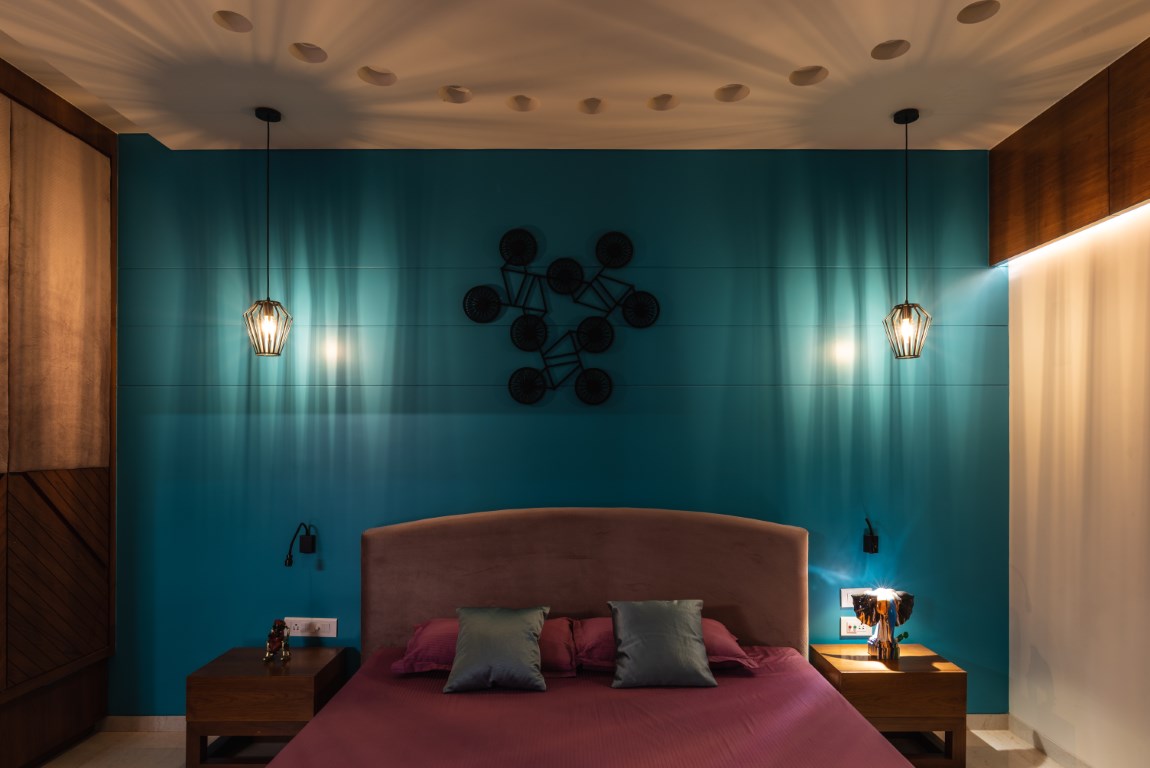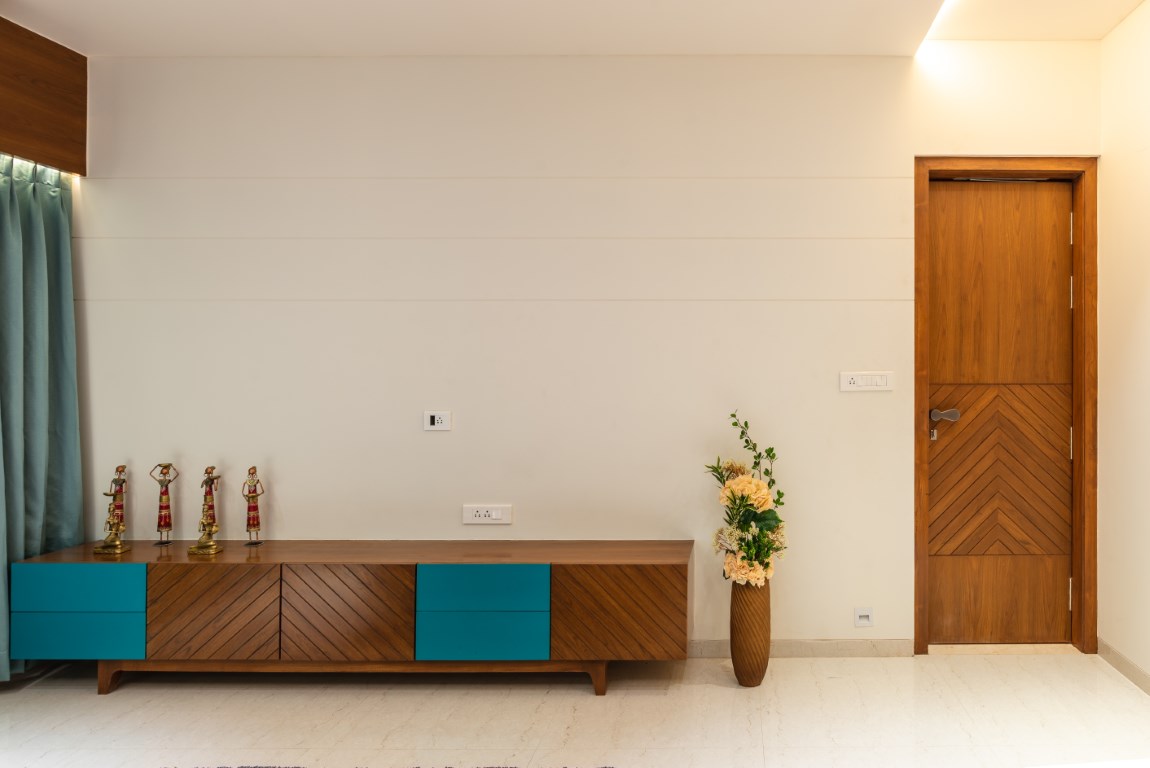 FACT FILE:
Design Firm: Rudhraksh Designer
Principle Architect: Karan Taratiya 
Type of project: Apartment interiors
location: Surat
Photography credits: Ishita Sitalwala (The Fishy Project)
ABOUT FIRM:
Rudhraksh Designer started its journey in 2013 with the ambition to achieve a healthier and more aesthetically pleasing environment for the end user. Every project is treated with fervor of exploration, innovation and tested for relevance in physical and social contexts. Interior Designers Karan Taratiya. 'Rudhraksh' -a Hindi word, the word itself means 'Eyes of Lord Shiva', gives energy to see world in different way.
The shape of Rudhraksh influence to create best from the one. The methodology of Rudhraksh Designer ventures to promote innovative and out of the box thinking amongst all involved in design and promote sustainable practice from conceptual stage.
Presently the firm is dealing into projects related to residential and commercial, interior architecture.