Rich Yet Minimal and sophisticated contemporary Residence -Taj Residence | KAYZ studio 
The project involved designing for a family of four adults. The client's brief was simple and direct. To design a space that is not only aesthetically appealing but also functionally fulfilling.The result that followed is a home that seamlessly combines this brief along with clever design strategies.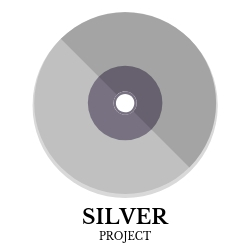 &nbsp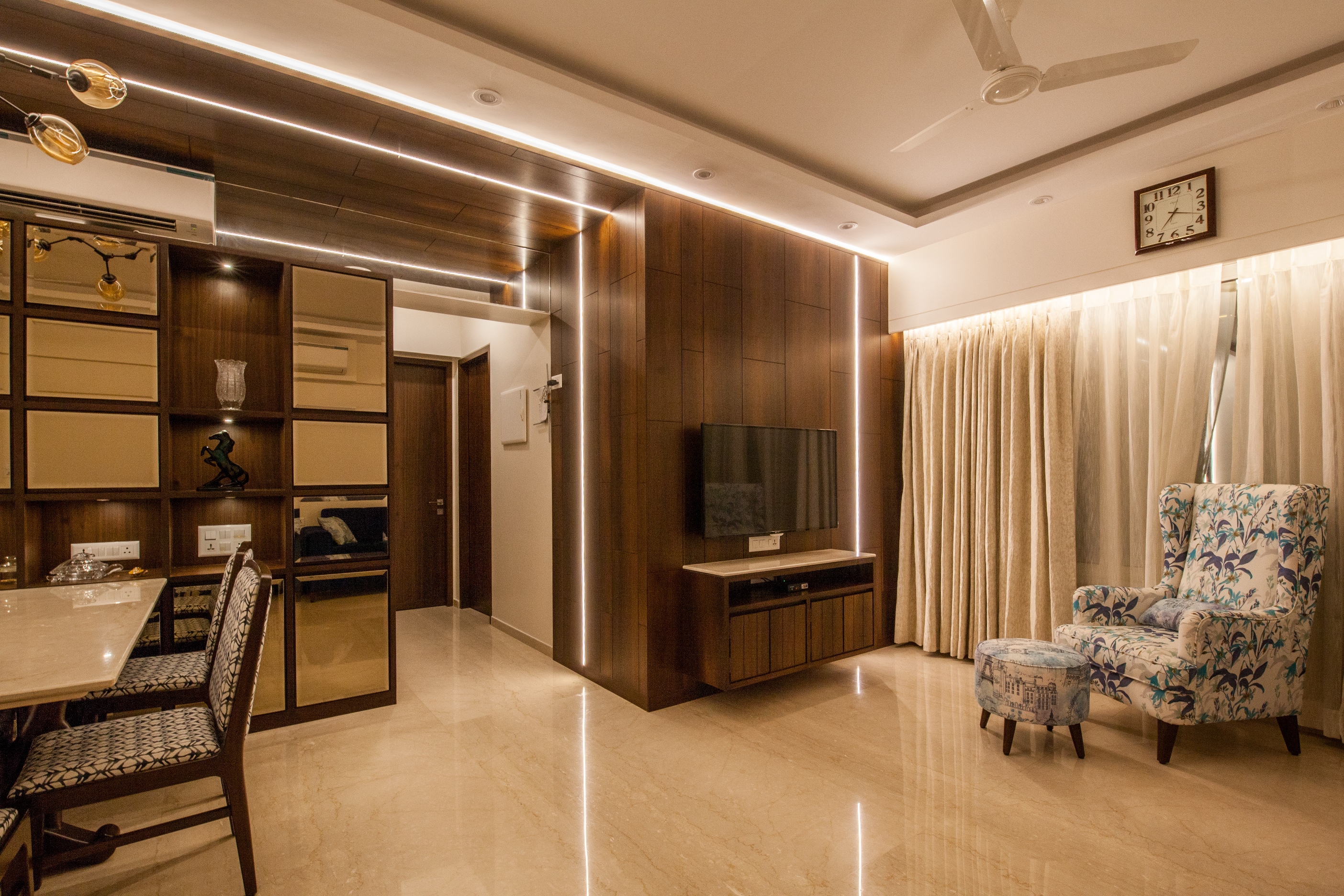 The layout is understated with the living and dining areas combined visually and spatially while other spaces remain in the private domain. The furniture is customized in specific styles with close attention to the choice of upholstery. A pop of color accents the living area with a blue sofa and patterned armchair. It looks comforting and inviting. The Italian marble flooring is carried forward on the dining table top which is surrounded by monochromatic chairs with a geometric pattern.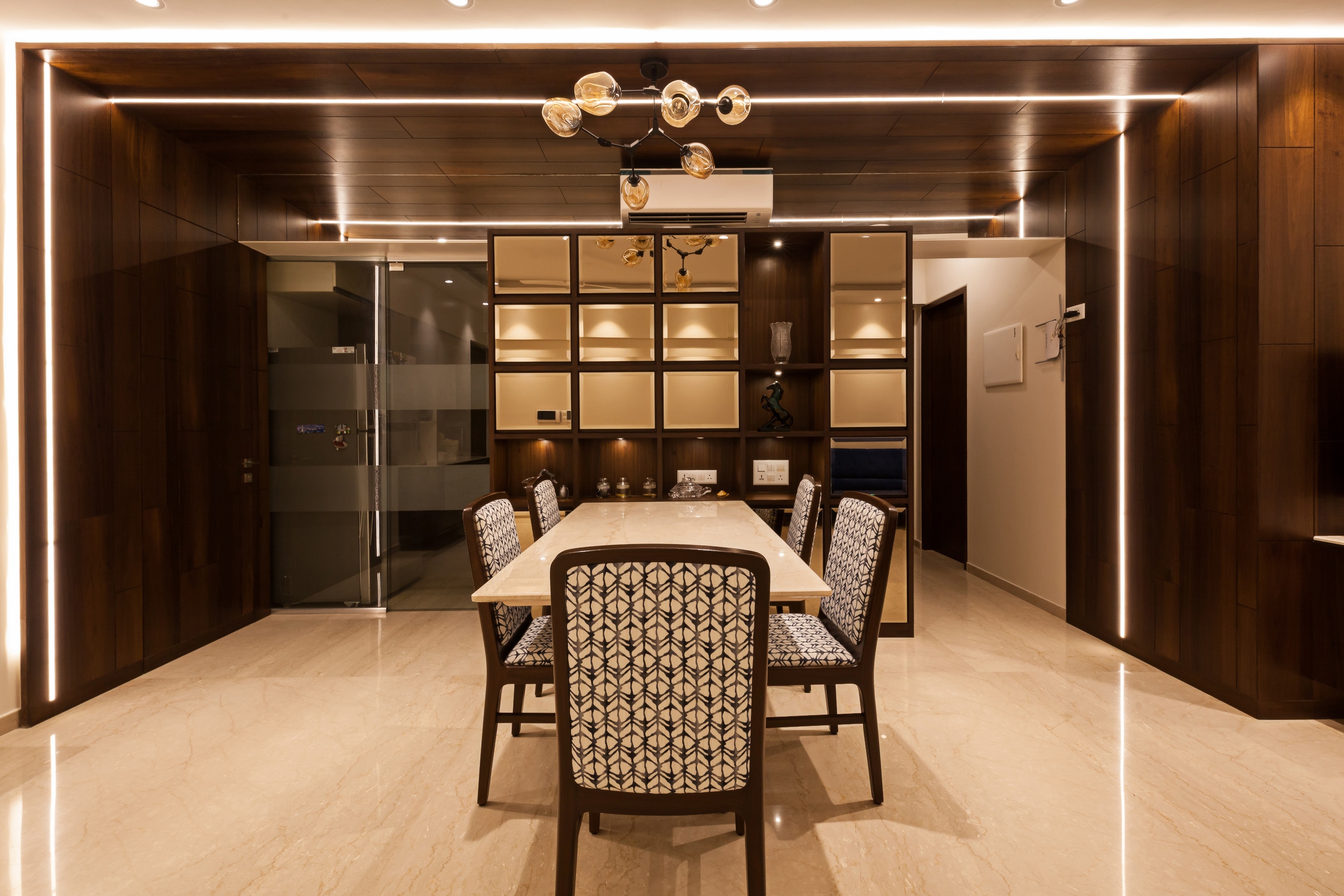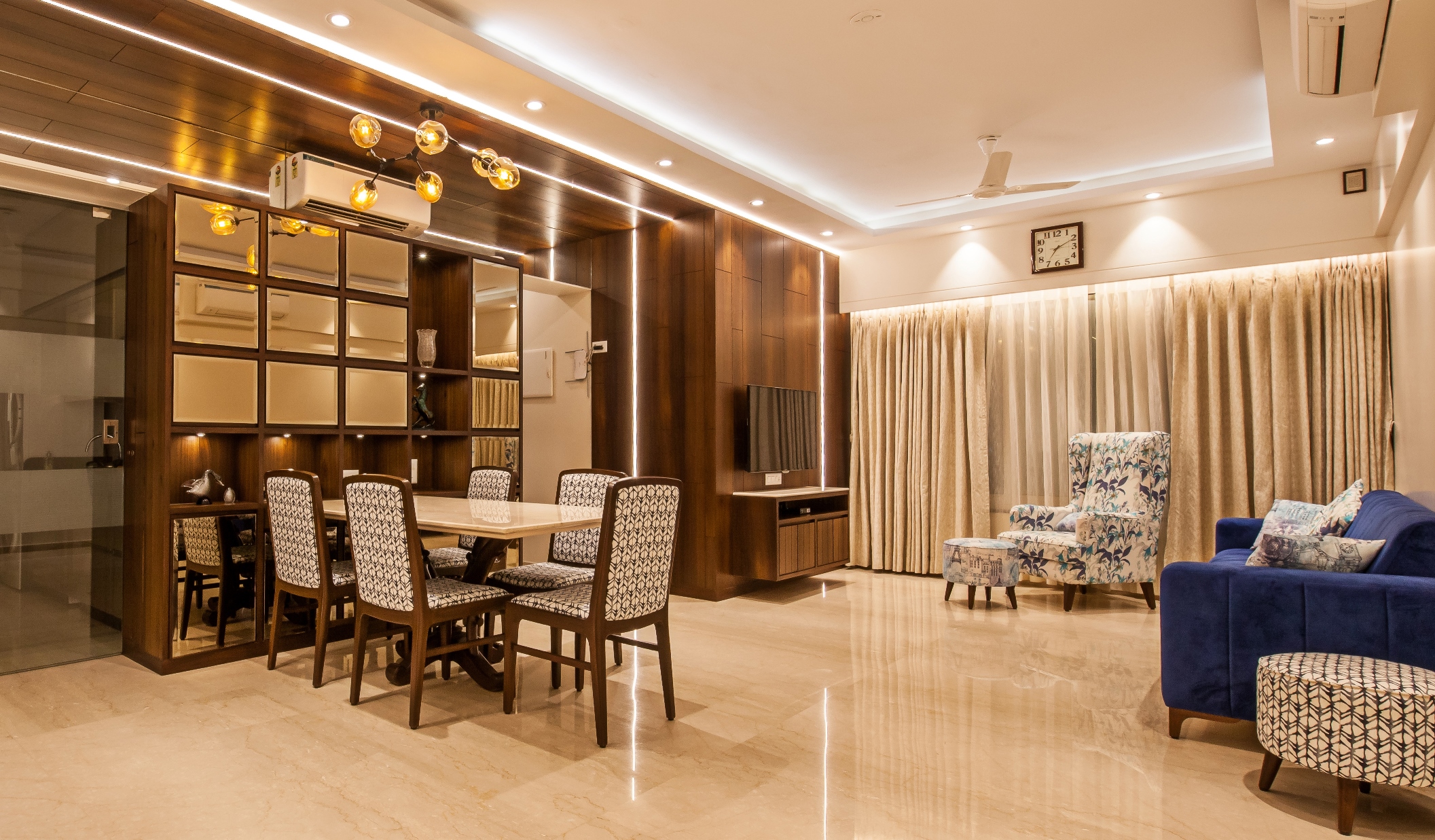 It is set against a backdrop of a grid of bronze mirrors finished with a modern chandelier and spotlighting. The sleek liner embedded lighting in the wooden paneling makes the eye travel across the length of the space and ties the entire area together. Veneer is generously used across the apartment to bring in a sense of warmth. A neutral palette lends a spacious feel to this 1200 sq ft apartment while the lighting adds the much-needed drama.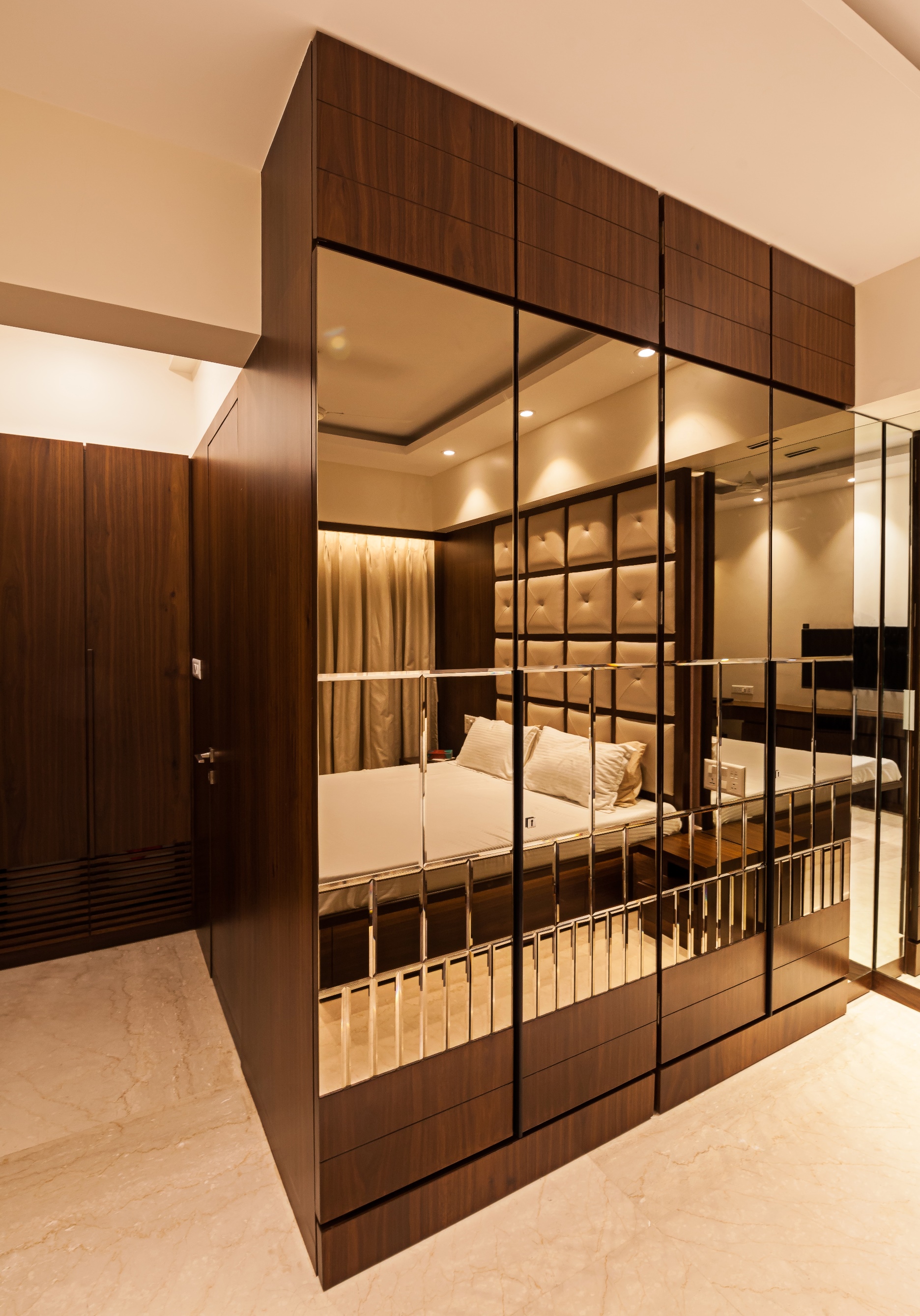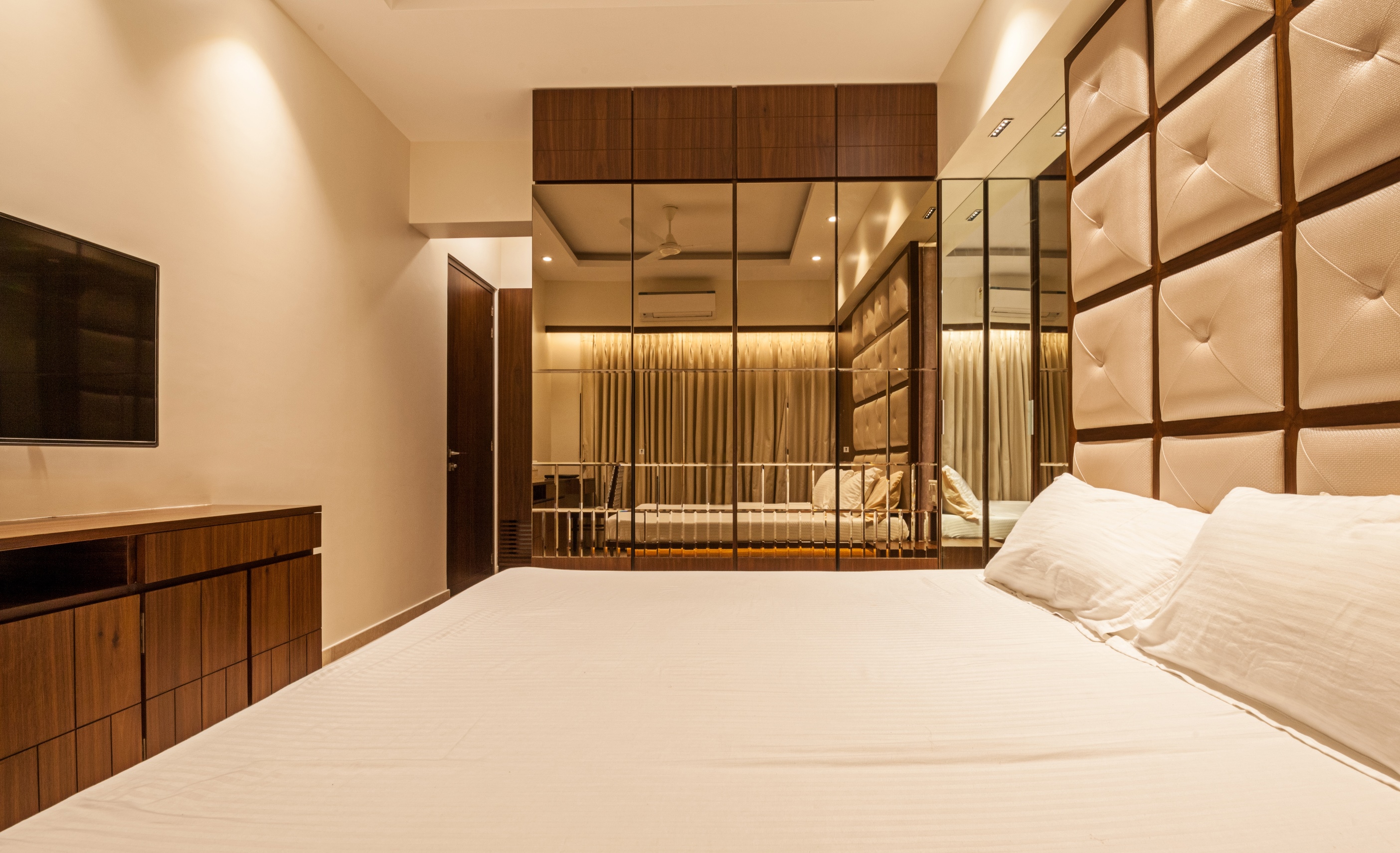 A similar material palette is continued across the bedrooms with the same neutral color tone. The design language is also maintained, with grid and sleek lines used in the bed back, wardrobe design and other paneling. The master bedroom is glamorous with a large upholstered bed back. The dressing is smartly arranged on one side of the bed which continues till the wardrobes. The shutters of these closets are covered with the same bronze mirror in a pattern complementing the grid style.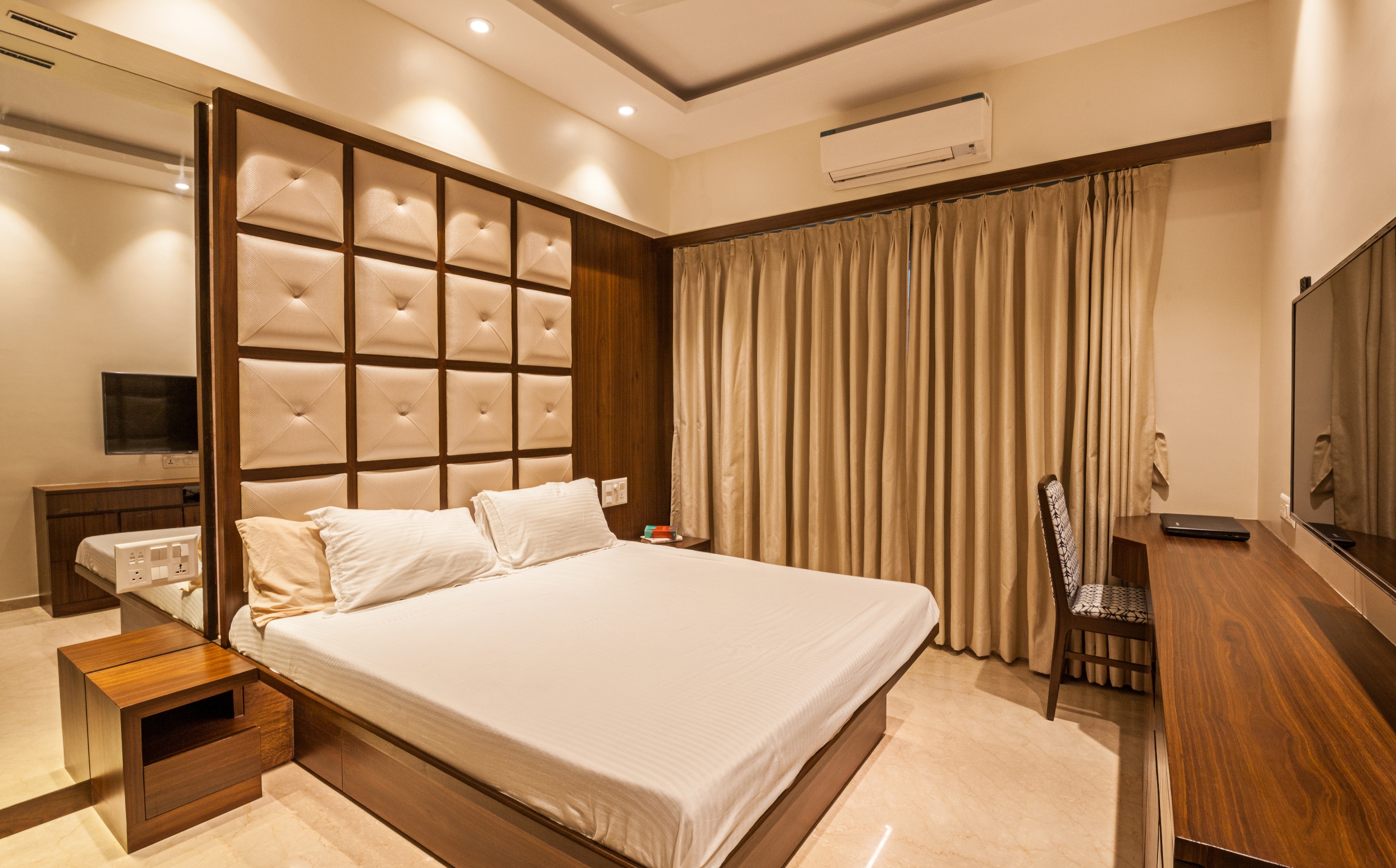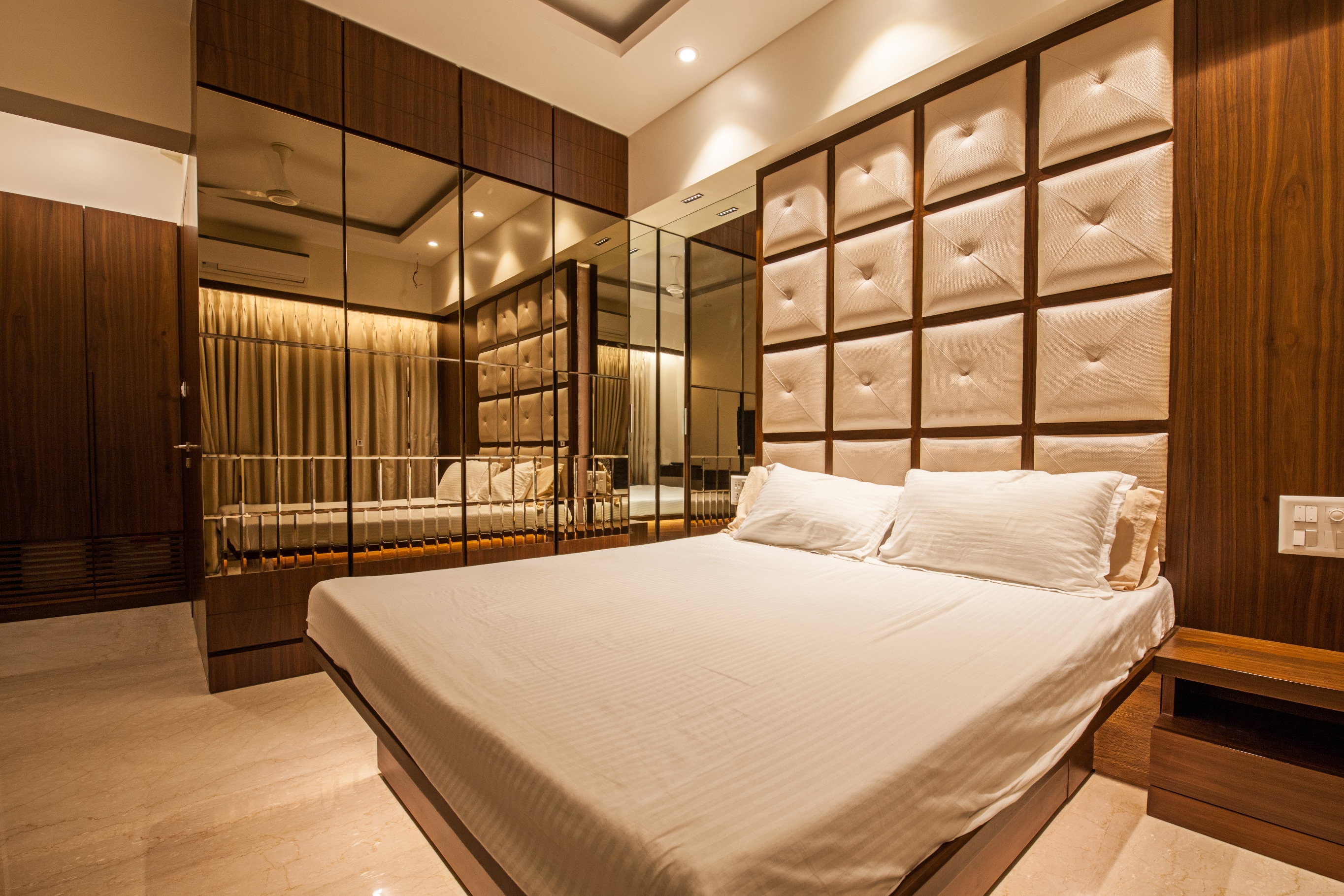 The grandparent's room is more simple with elegant features. The wallpaper as the bed backdrop is highlighted with warm wall fixtures. The glossy wardrobe surface makes the room appear minimal yet classy.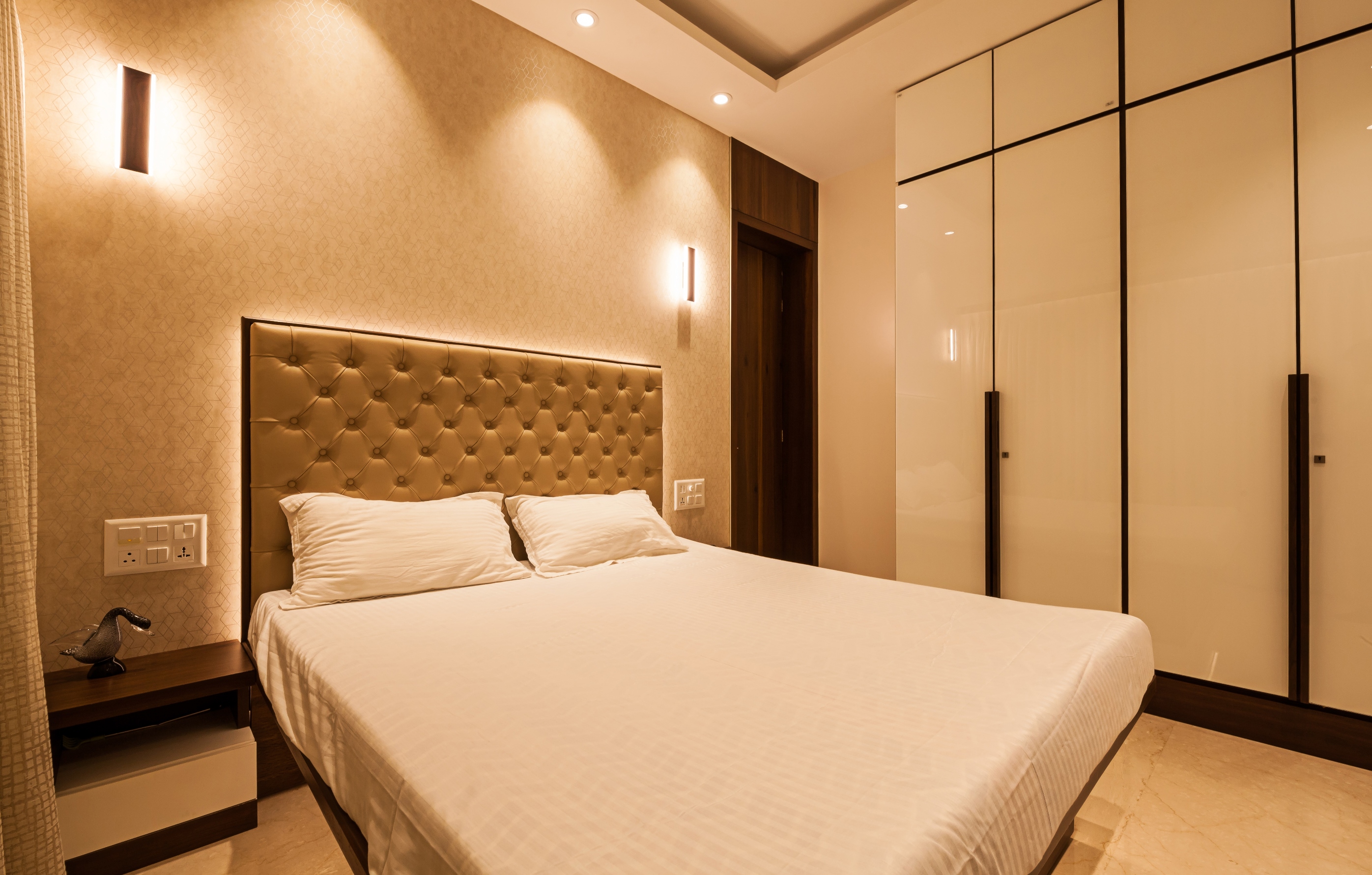 The finished home exudes a sophisticated, contemporary charm that's both rich yet minimal and manages to make a timeless statement.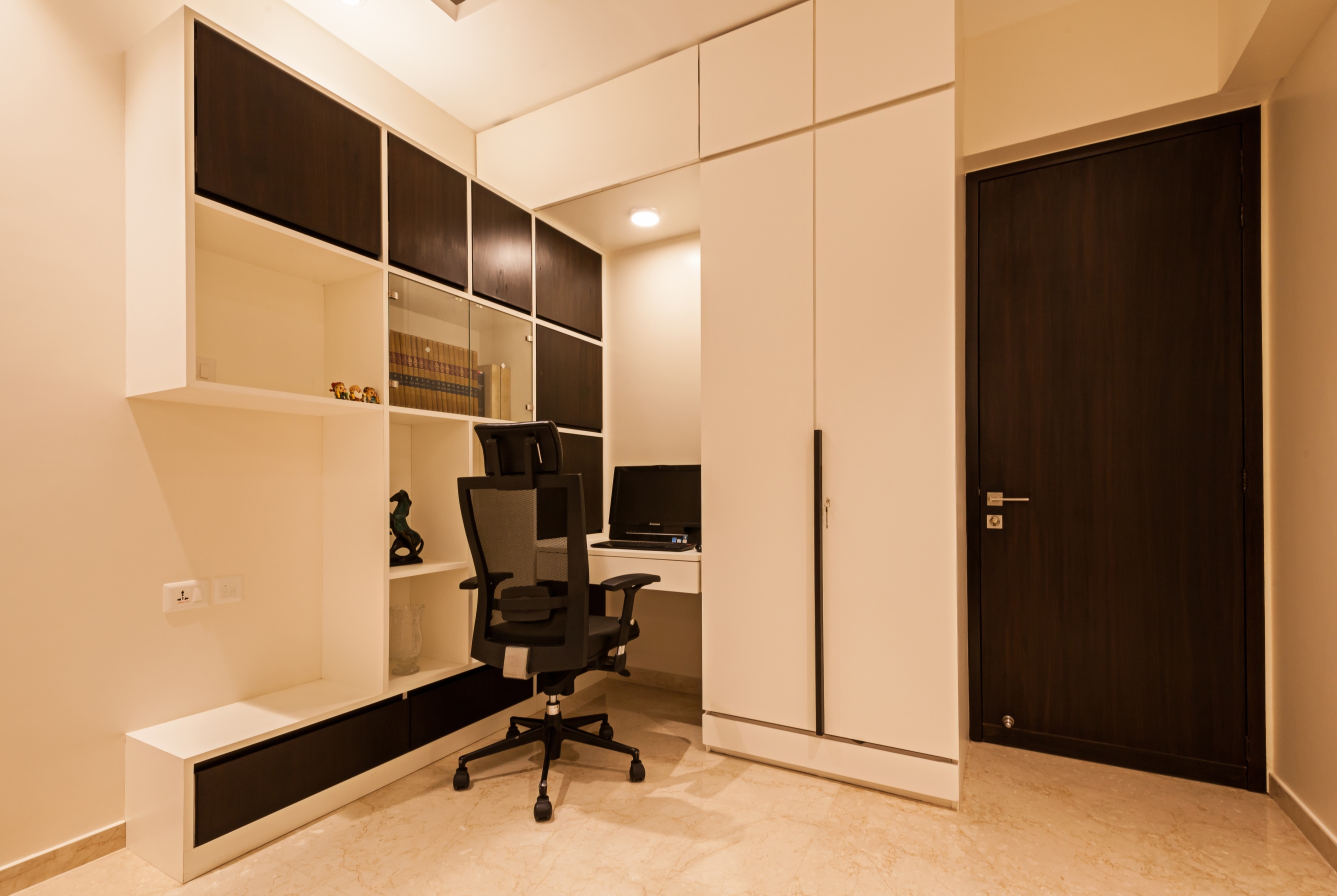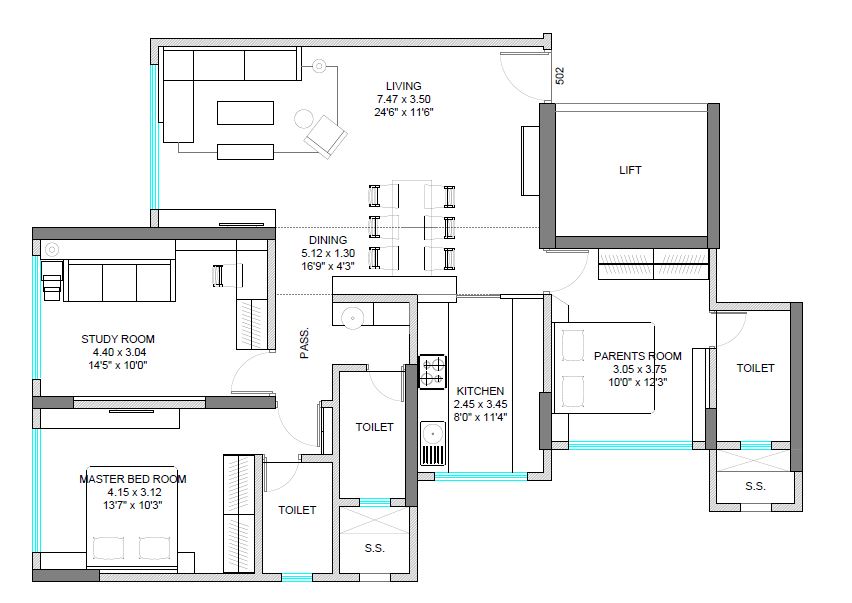 KAYZ Studio.
kayz Studio is a multi-faceted design practice, based out of Mumbai, is spearheaded by principal interior designer Khushnuma Patel while collaborating with Ar. Kartik Patel (Big B). They have conceptualized and executed various projects in the field of interior design and architecture.
FACT FILE:
Principal Designer – Khushnuma Patel
Location of the projects: Mumbai.
Company name: KAYZ studio, Mumbai.
Area – 1200 sqft
Mentor – Kartik Patel.
Project cost – 16 Lakh.
Photographer – Rishul Bangar.
Client Name – Mr. and Mrs. Taj