&nbsp
Residence With Updated Traditional Luxury | AJDA
With the rise in popularity of minimalism both in design and in people's lifestyles, the meaning of luxury has diverted. Now, luxury isn't about how big something is, it's about how it was crafted.
Visit: AJDA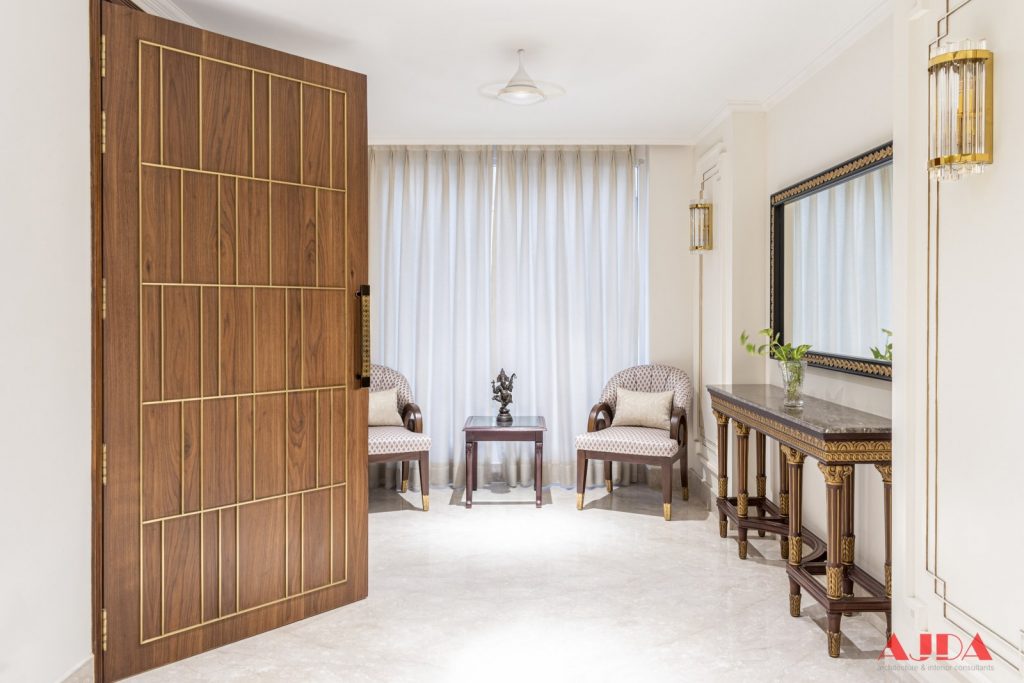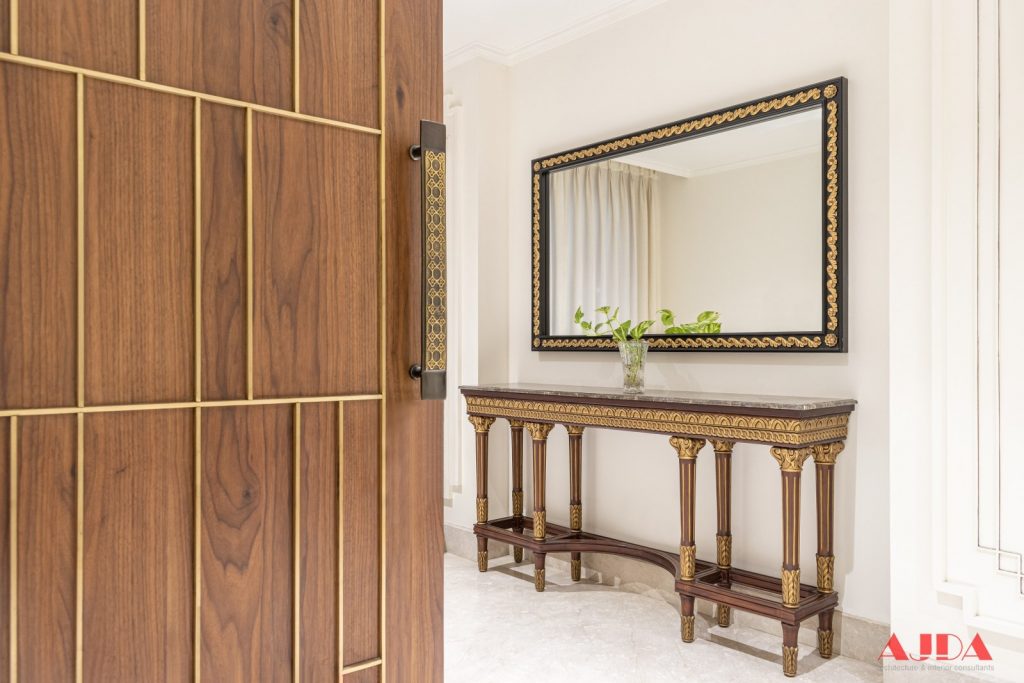 The design philosophy in this duplex residence embodies a refined use of materials, sophisticated colours, handcrafted furniture, and strong silhouettes. The entrance foyer is flanked with flamboyant details & ornate furniture.
In the living room area, there is an iconic center table with a gorgeous marble finishing. To provide comfort, the quintessential upholstered white sofa's and pastel blue jacquard cladded armchairs are a warm presence in the living room. The glass screen juxtaposes privacy and a sense of depth to the living area.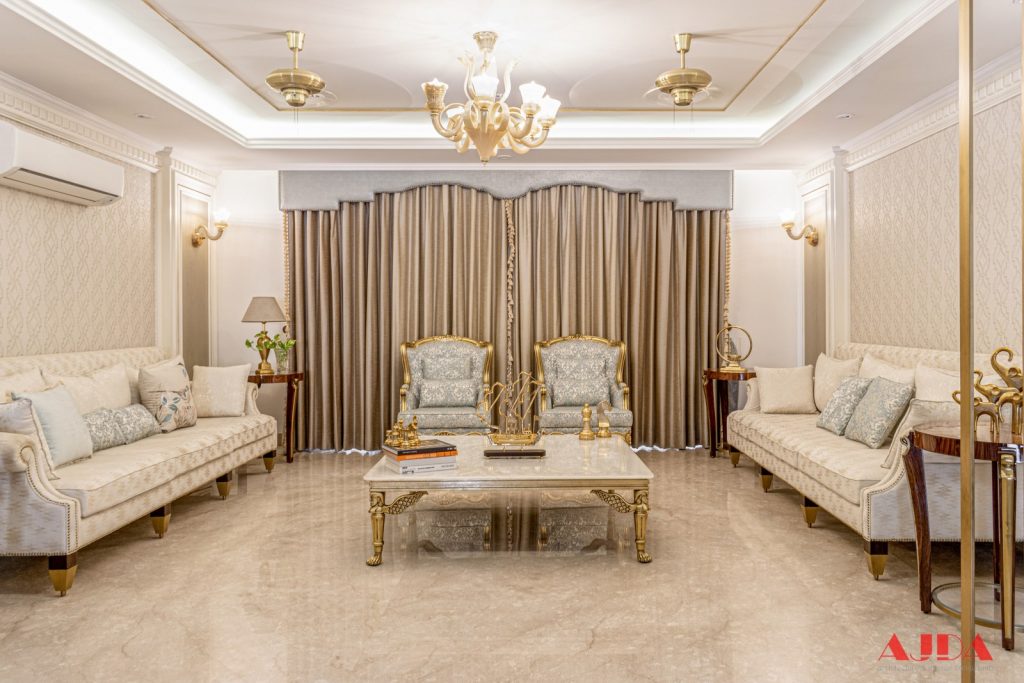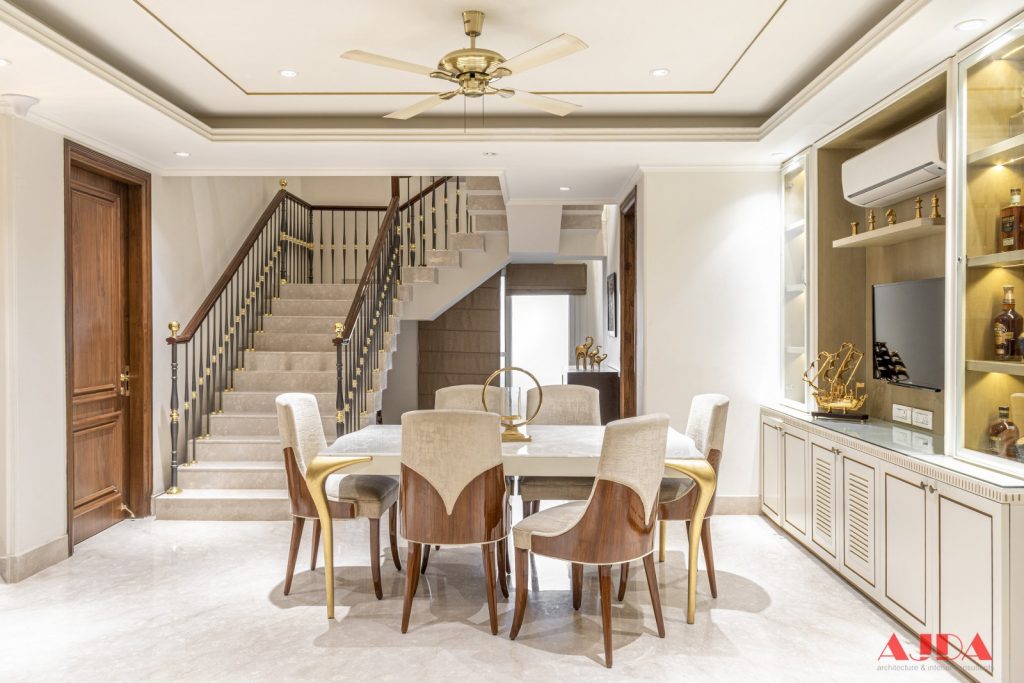 In the dining area, where everyone gets together, we wanted to make sure it feels the best comfort and high quality.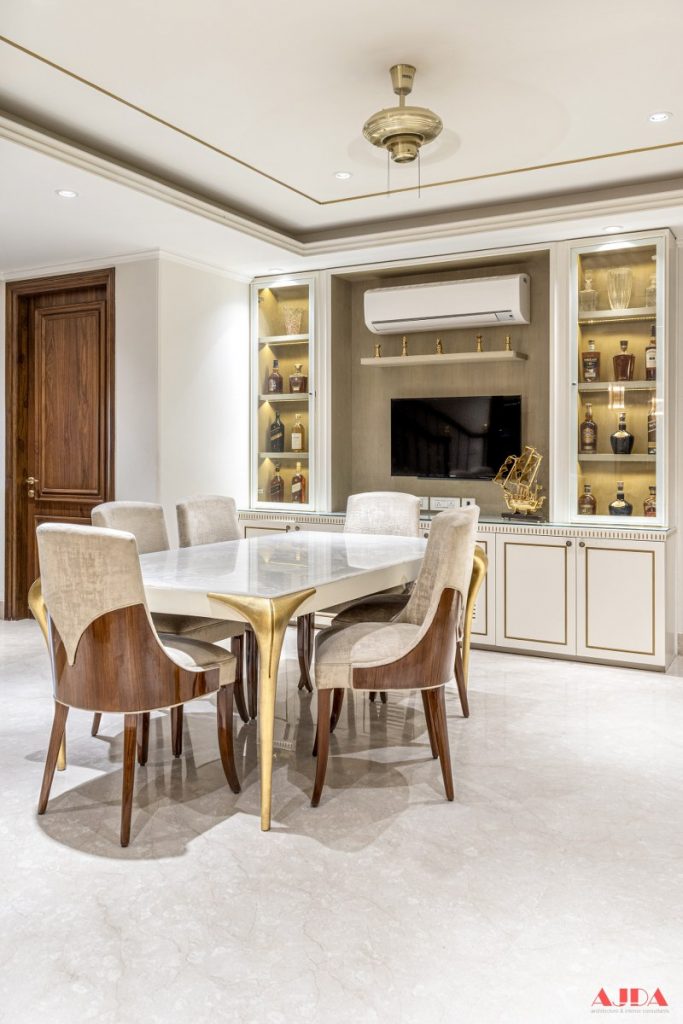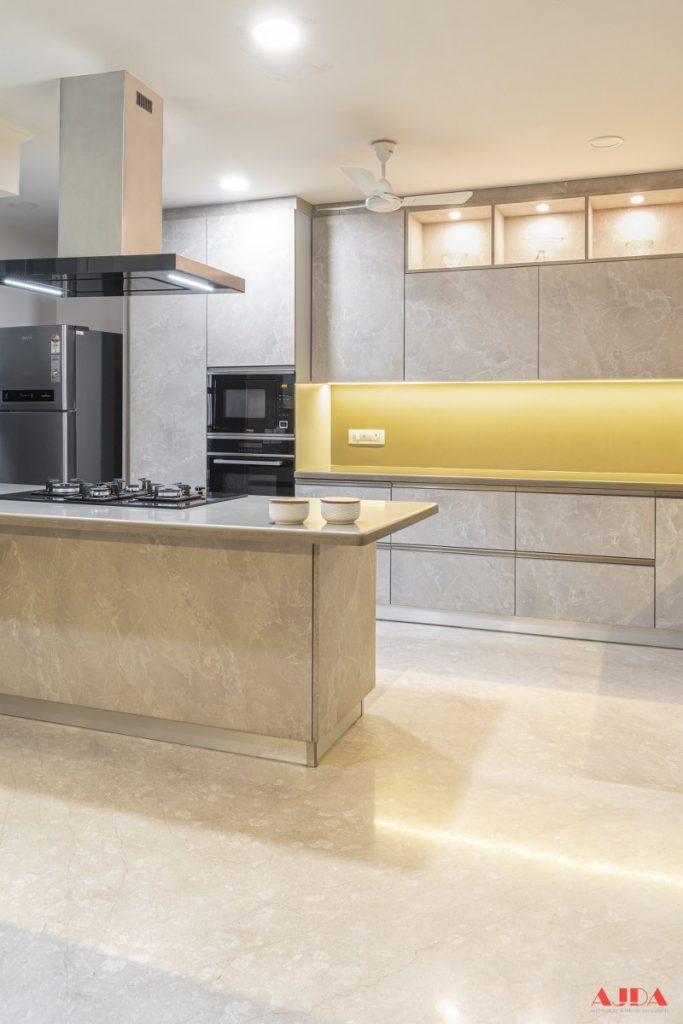 As we go through, the bedrooms on the ground floor are covered by elegance & monumental details. Even though luxury and the unique design is predominant, you won't miss the cozy feeling in the rooms. The staircase is designed using contrasting materials. The handrail and balustrade being in wood & grey iron maintains the flow –altering the atmosphere of the space quite significantly, pushing it into overwhelming territory.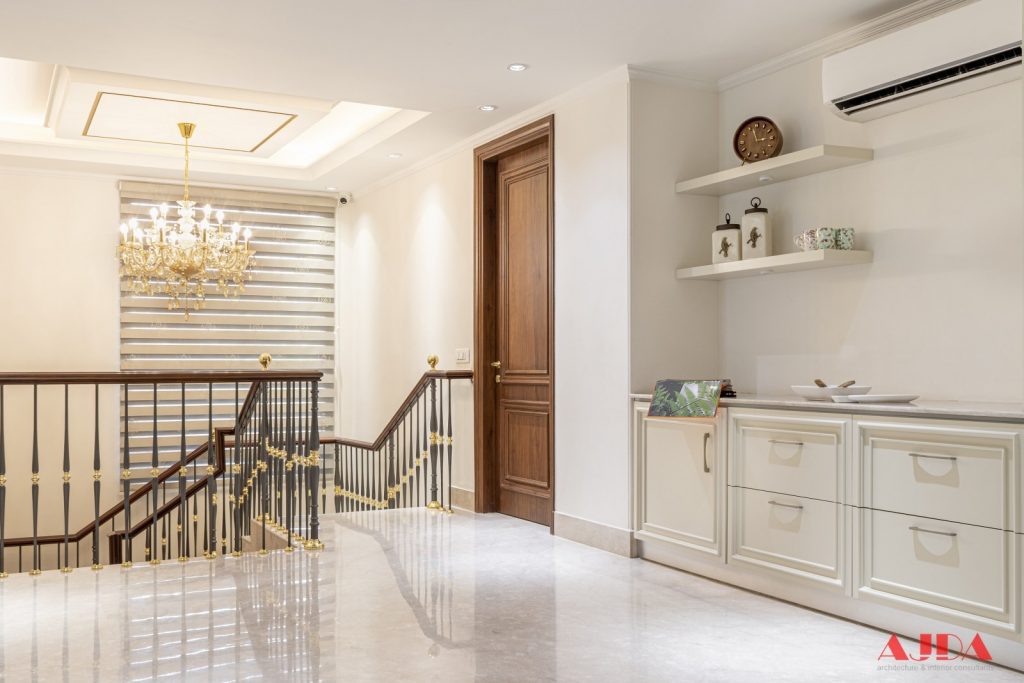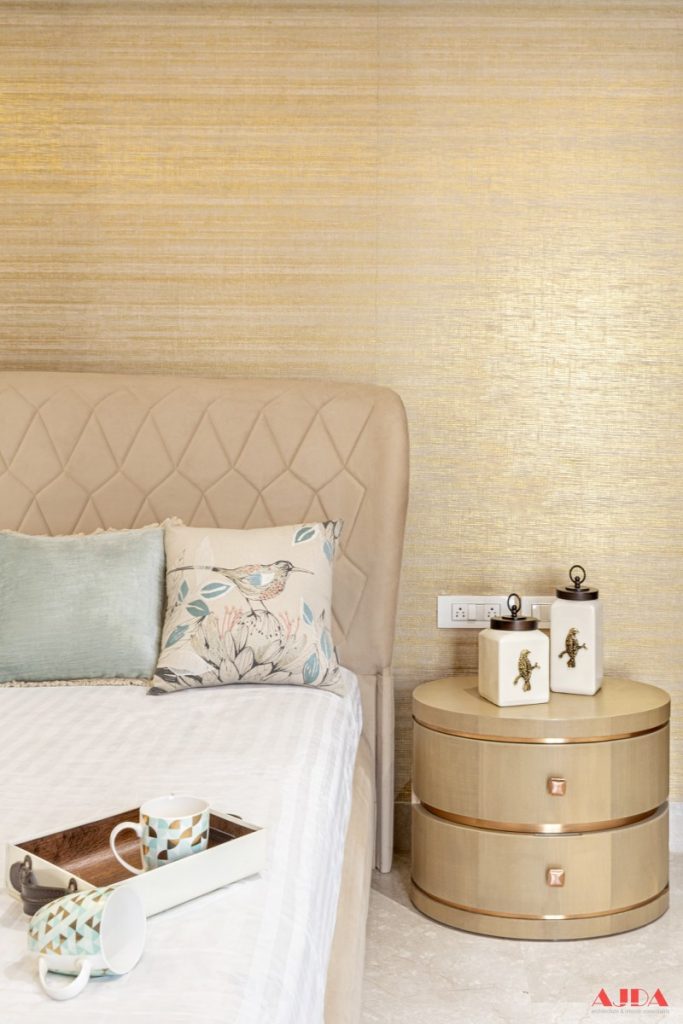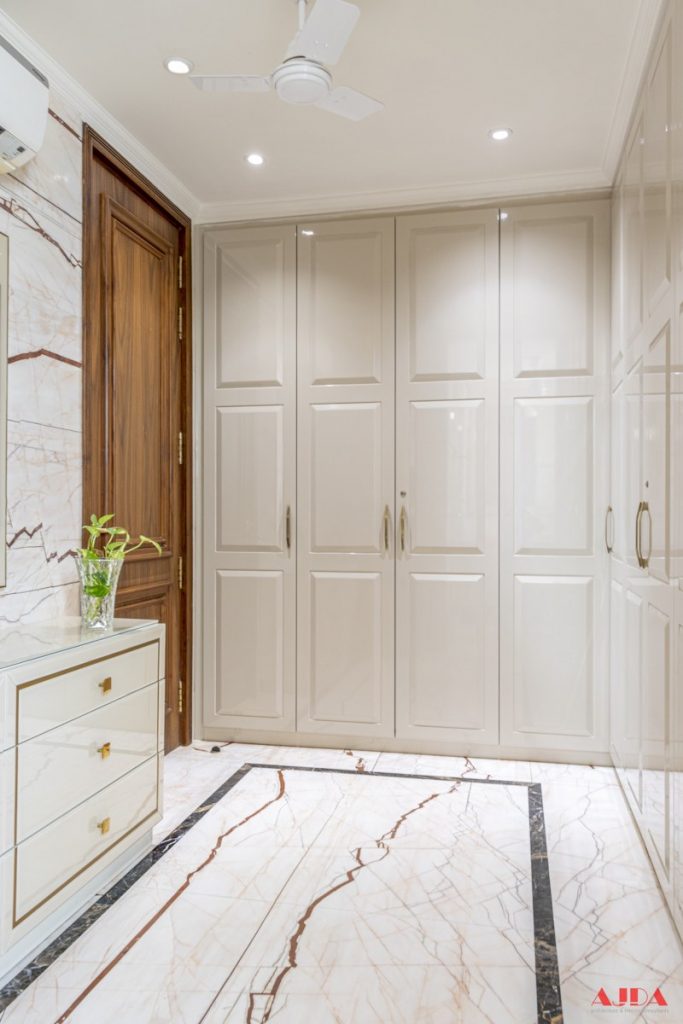 The bathrooms are full marble cladded, with brass accents bringing warmth and colour. We have merged the dressing areas with the bathrooms, thus making them appear surreal large luxury bathrooms. The bathroom vanities are more like bespoke consoles with large mirrors having handcrafted carved details.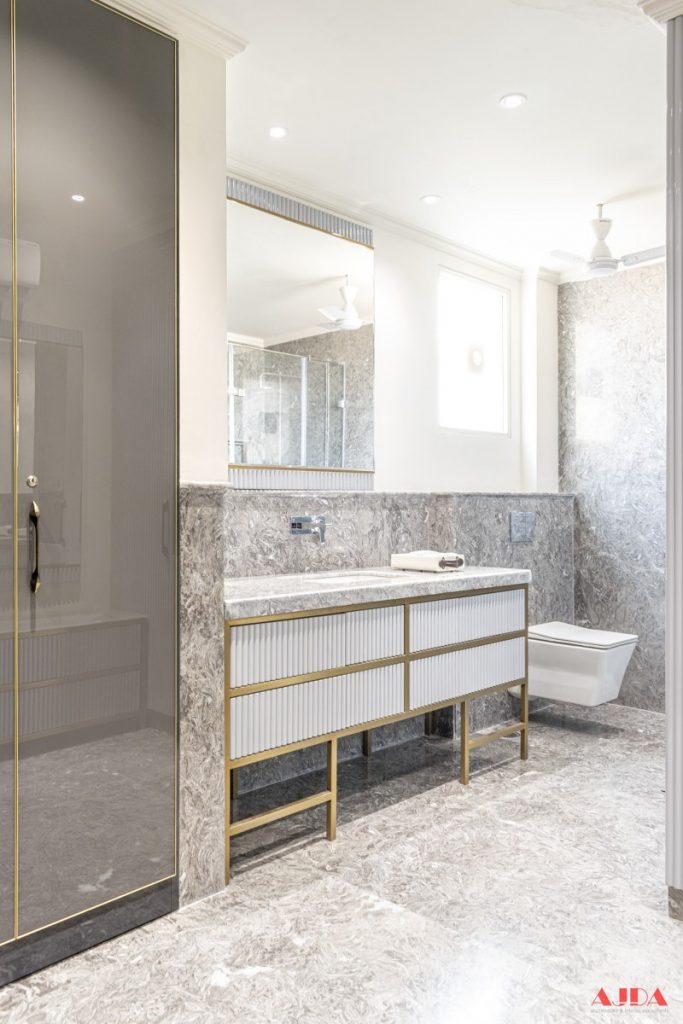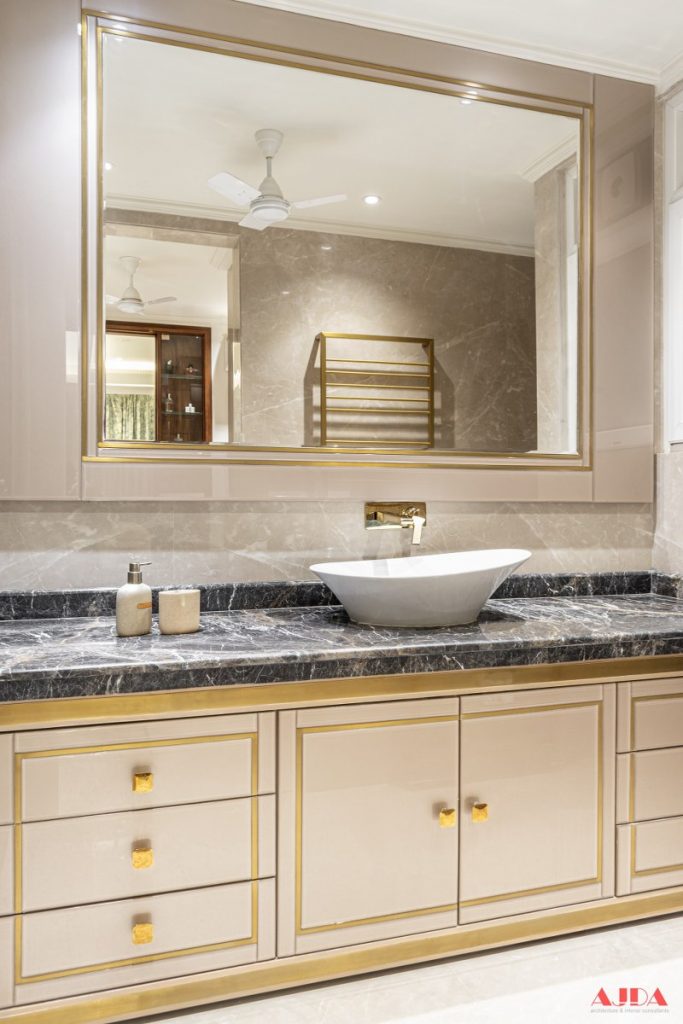 On the first floor, the master bedroom is the area where deep exploration of the multitude of materials and finishes took place, which inject the interiors of the room with richness and visual interest. Colour has been applied to the interiors of the room, in varying degrees and guises. Combining ethereal imagery with luxurious trims and unique shape play, the room is an urban retreat. Its main feature is a bespoke panelling—a piece geometric in design but subtle in nature courtesy of soft taupe colour. Deep splashes of navy blue add an extra layer of opulence.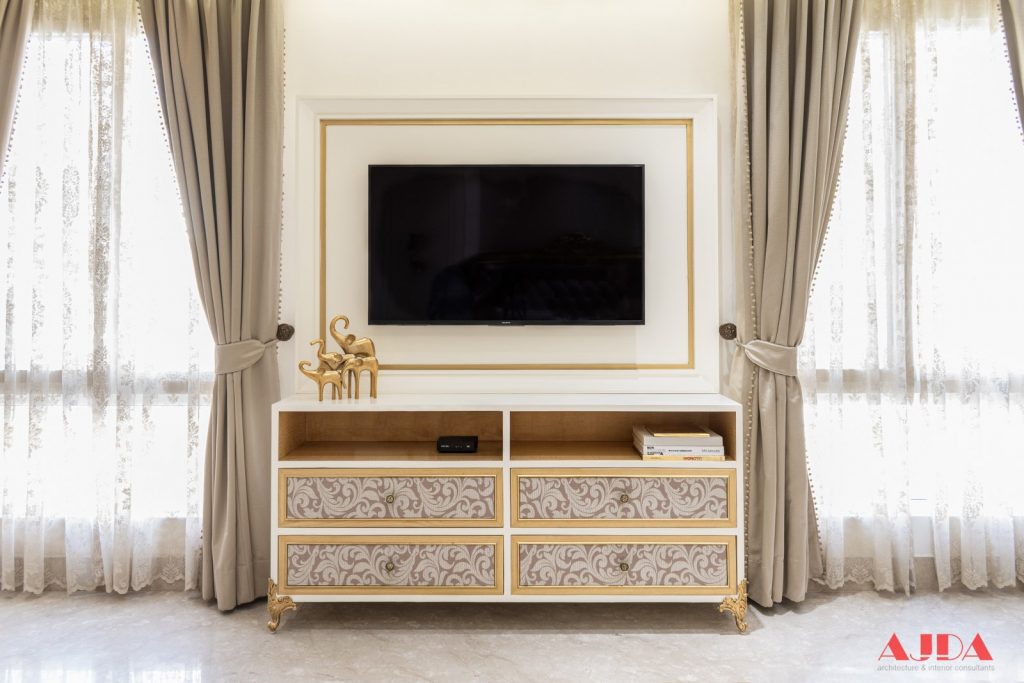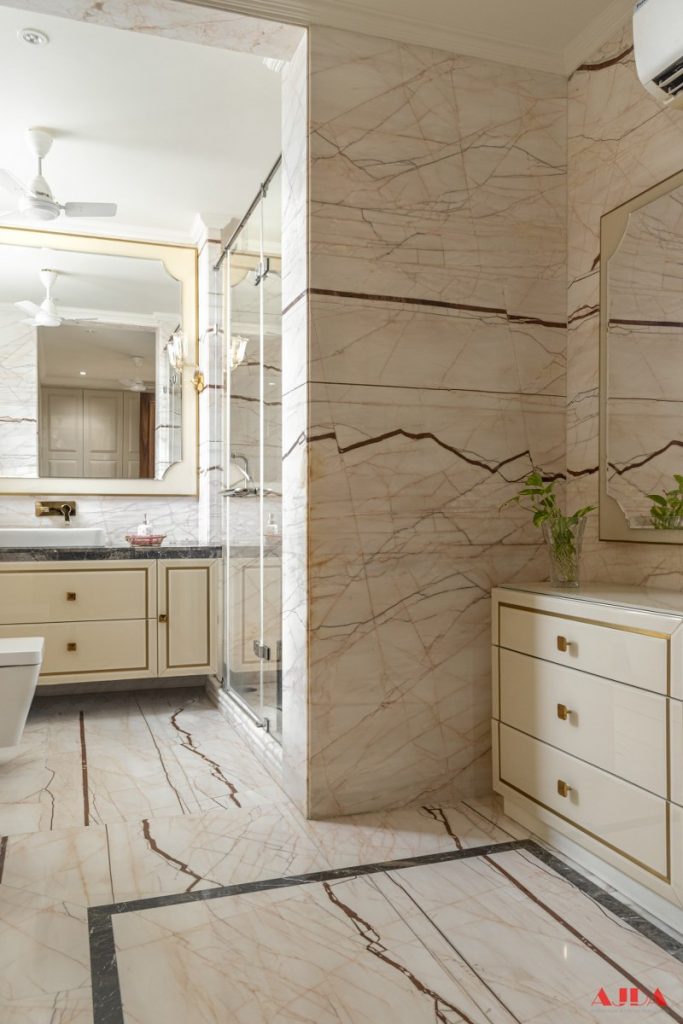 The casual lounge area on the first floor outside the Master bedroom is designed as an extension of the bedroom, exuding comfort with a large recliner sofa.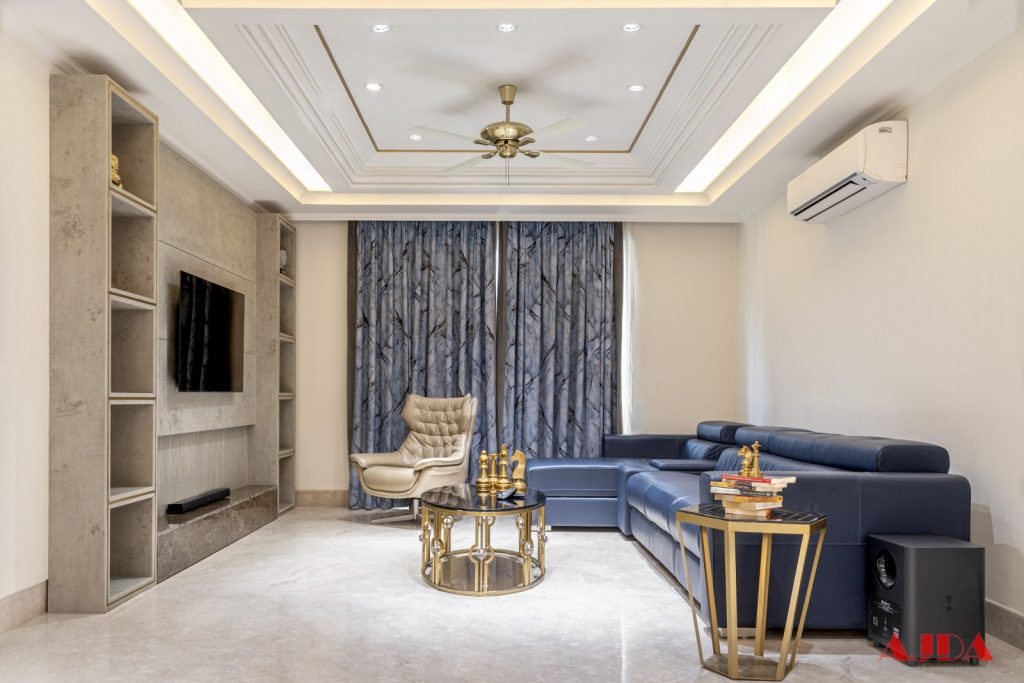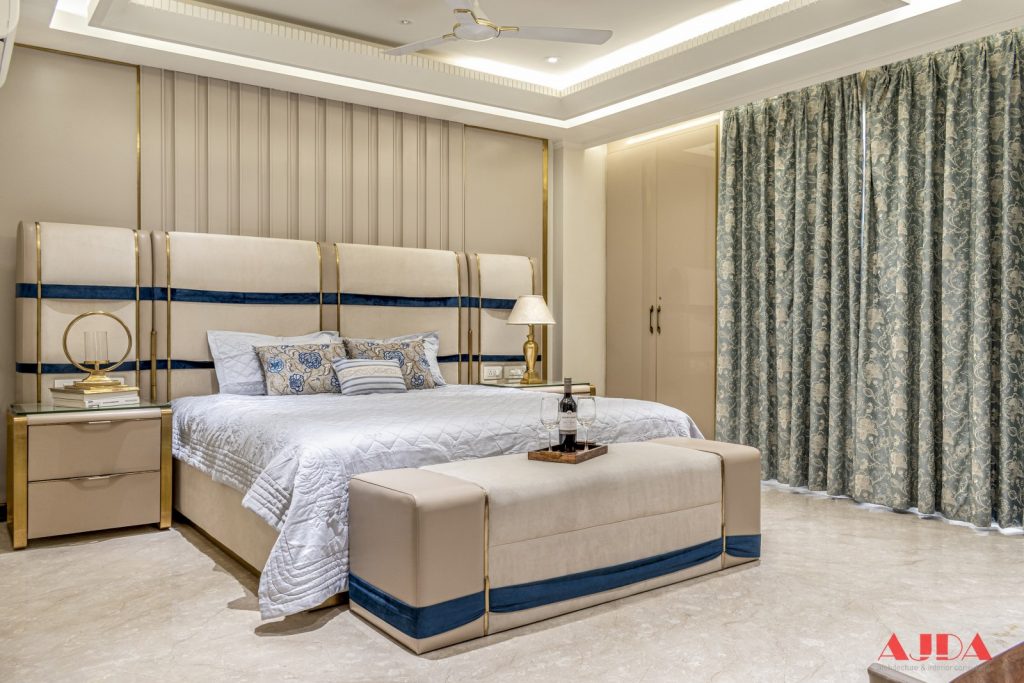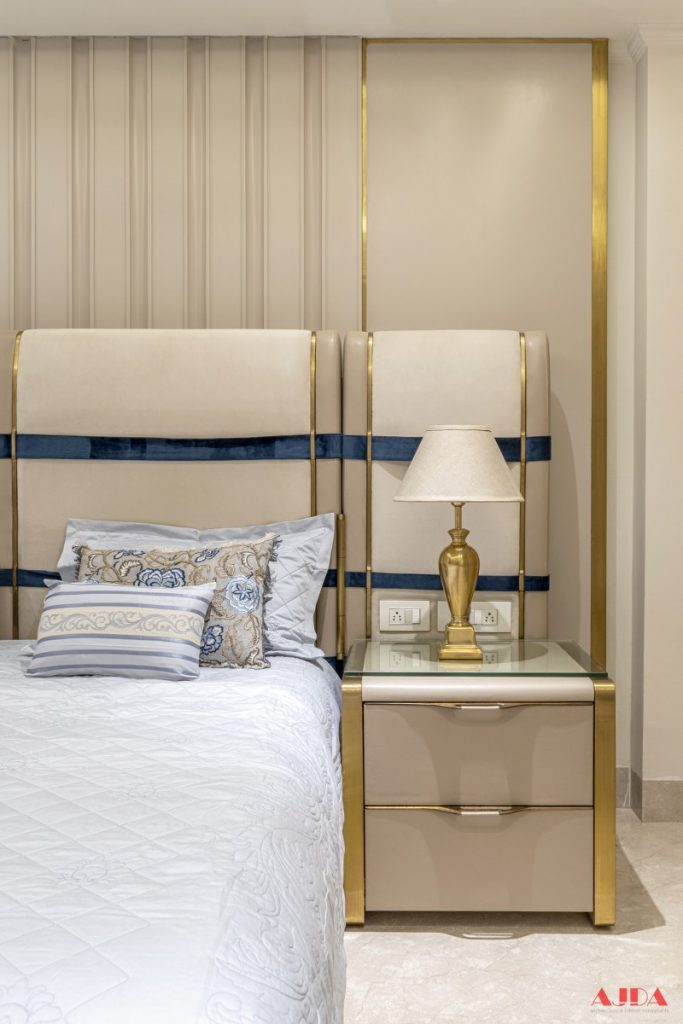 The guest bedroom is minimal. White paint, neutral colours, and rich, deep brown touches to match the interiors are what draw it all together. So the overall design language is one of updated traditional luxury rather than super modern and the concept of growing into the home seems to be true in this residence as a whole with Neutral spaces, for the family to continue developing for various needs.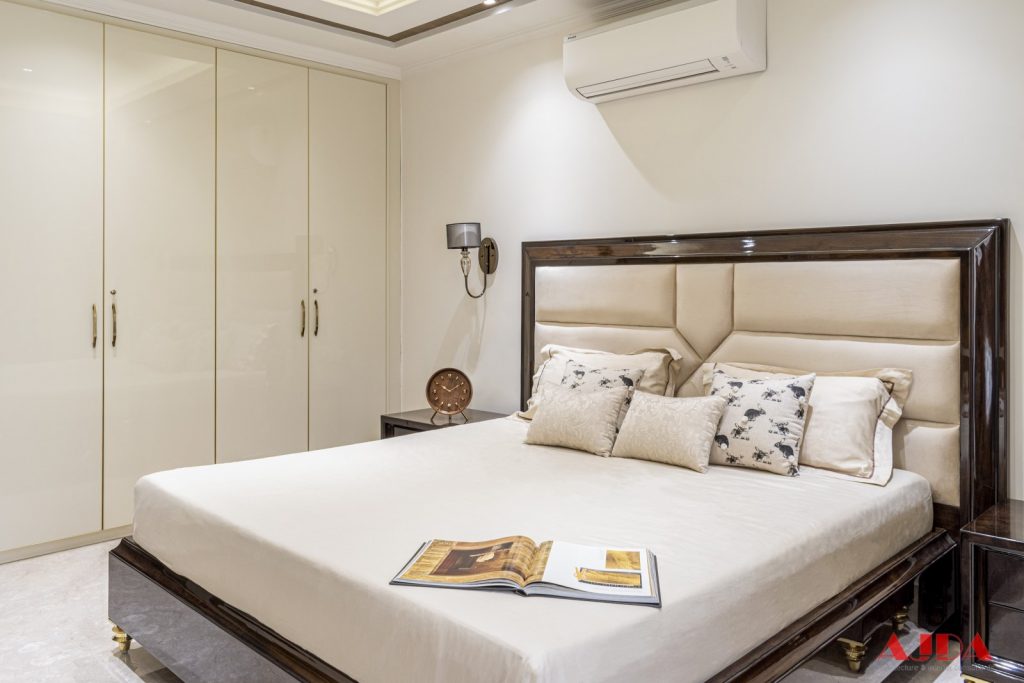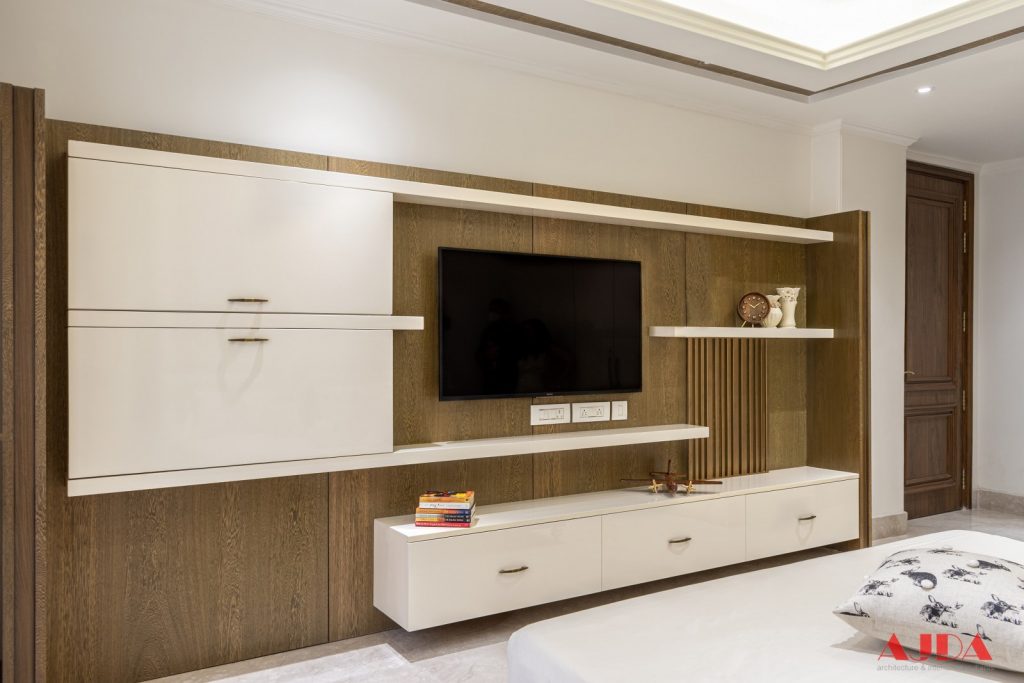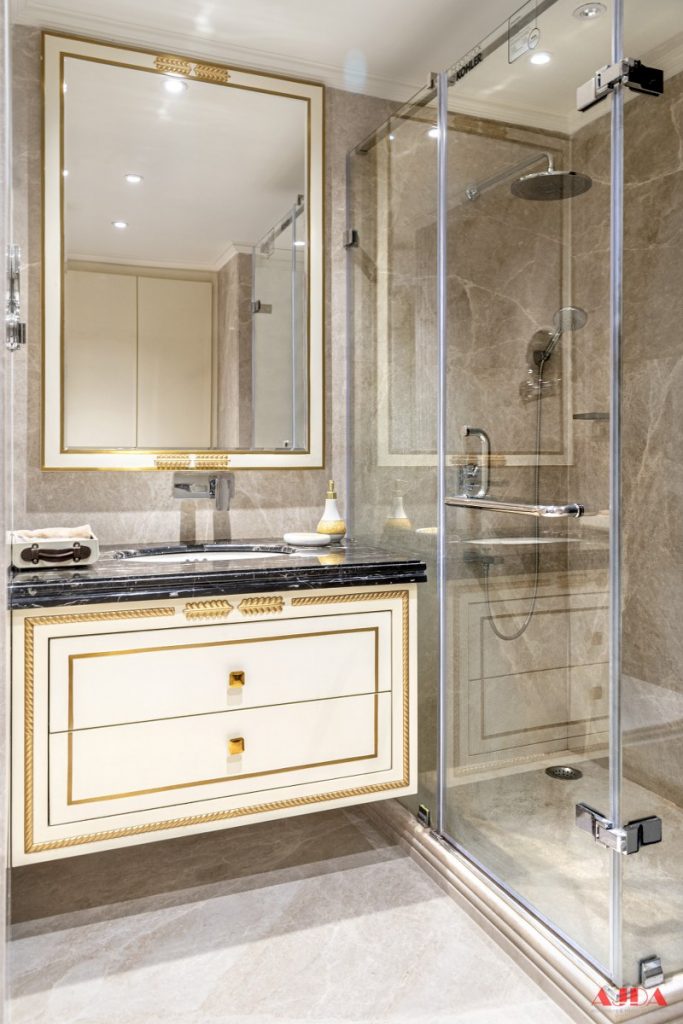 FACT FILE:
Designed by: AJDA-Architecture & Interior Consultants
Project Type: Residential
Project Name: Marwaha's Residence
Location: New Delhi
Year built: 2019
Principal Architect: Ankita jain
Design Team: Ankita jain, Ritika Singh, Deepanshu Kochhar
Photograph courtesy: Anmol Wahi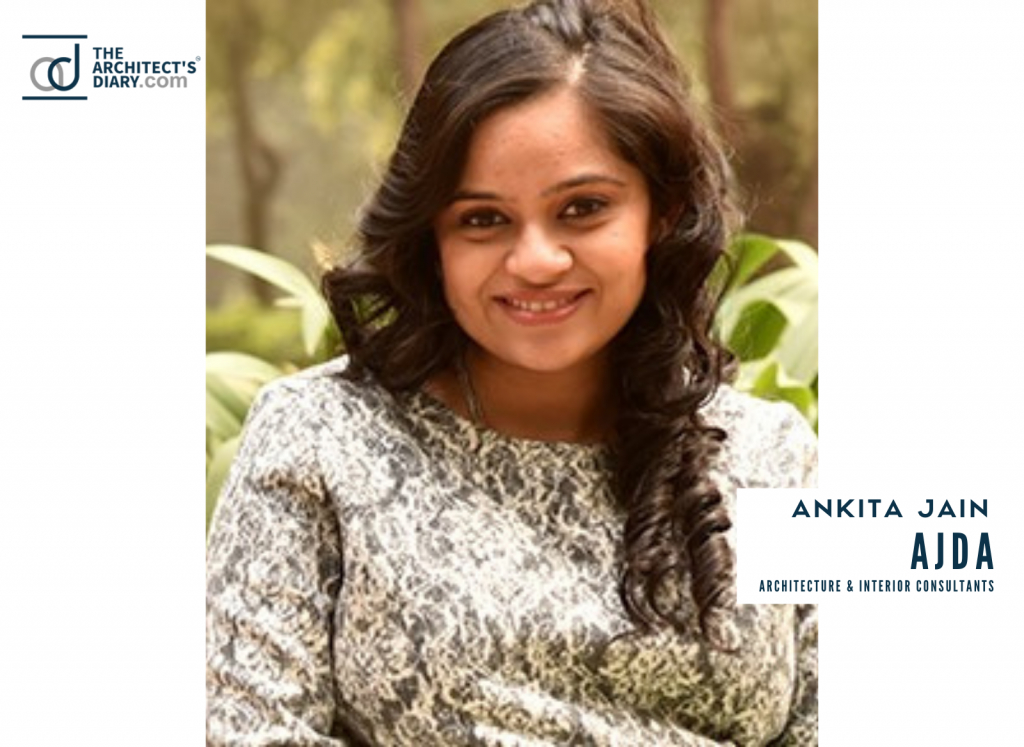 Website: https://www.ajda.in/
Facebook: https://www.facebook.com/Ankitajaindesignassociates