Gajanan – An example of the amalgamation of nature and contemporary materials; the masses on the facade are framed with modern design elements in a very muted manner With Exposed brick facade highlighting the two columns running top bottom perfectly framing a tree.
Residence that Showcases Subtle Tints with Modern Design Elements | Studio DSA
Visit: Studio DSA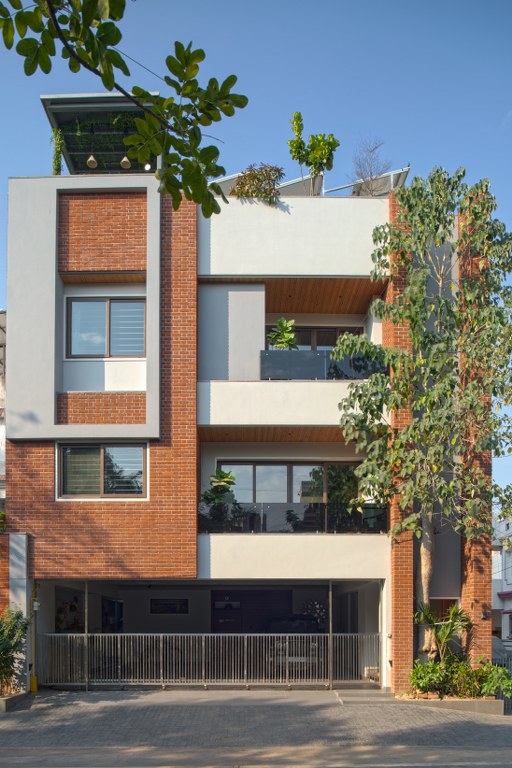 This 4-level project with 2500sq.ft area fulfilling the requirements of 3 generations of family with the planning being vastu centric.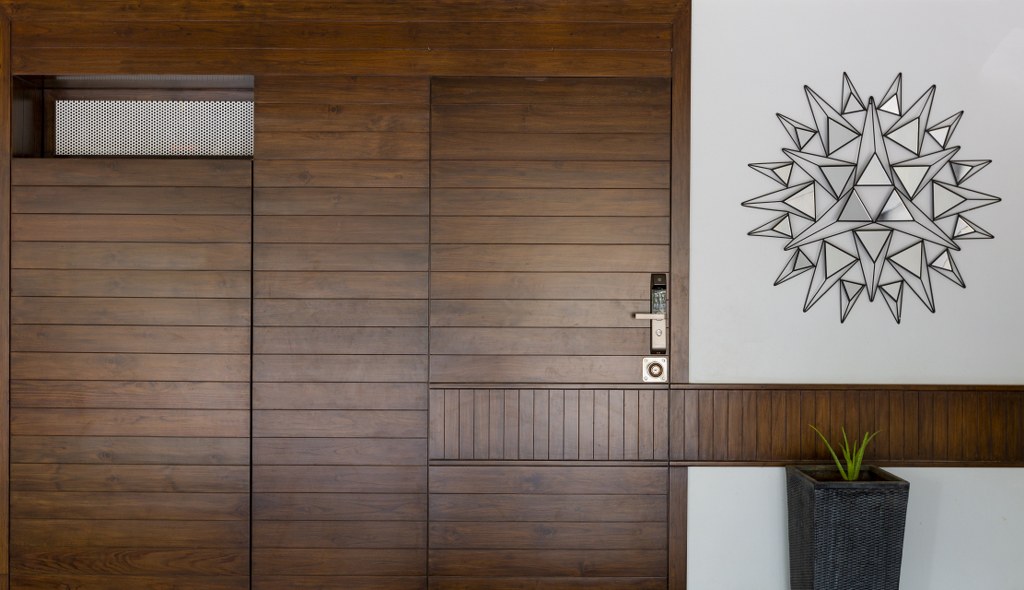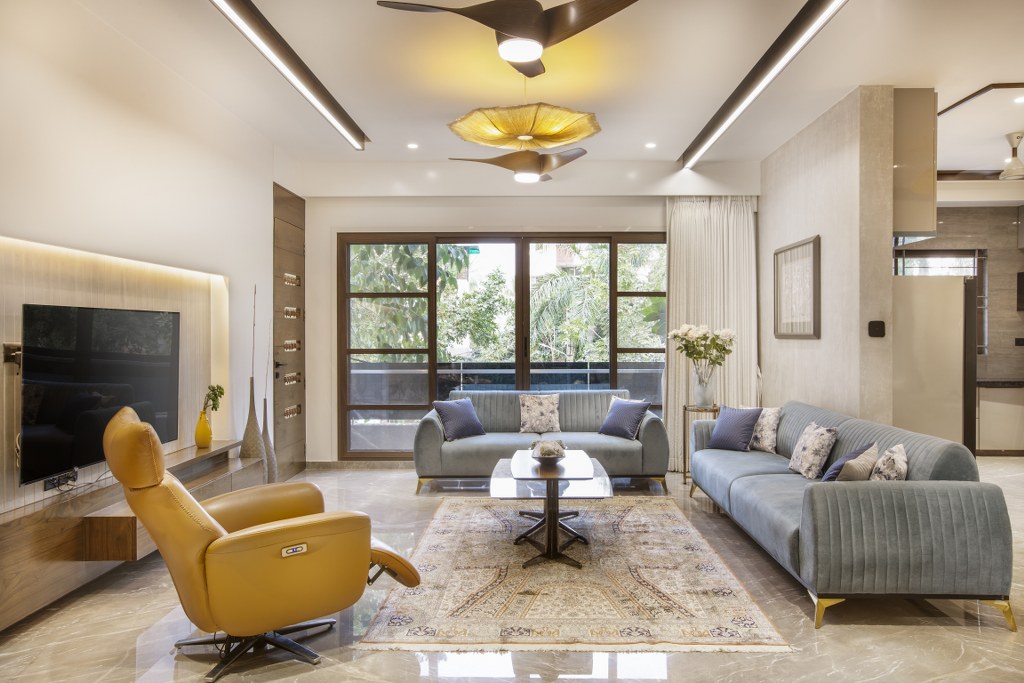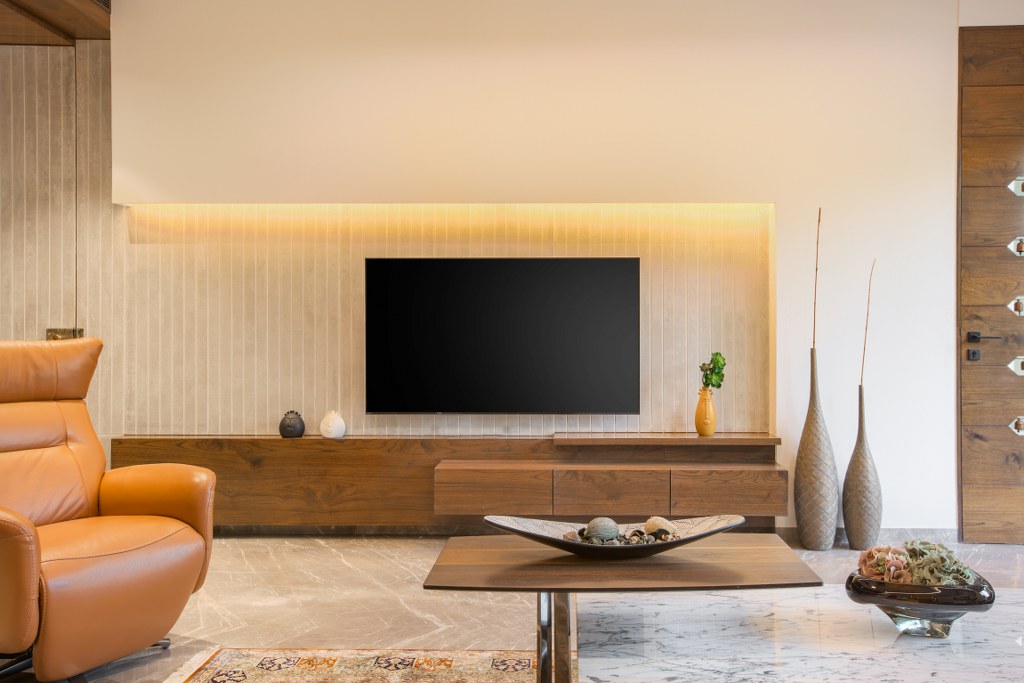 The internal layout is resolved with the parking spaces, servant's quarter and all the electric services on the ground level, moving towards the first floor, the Living room is made adjacent to kitchen with a store room and dining area.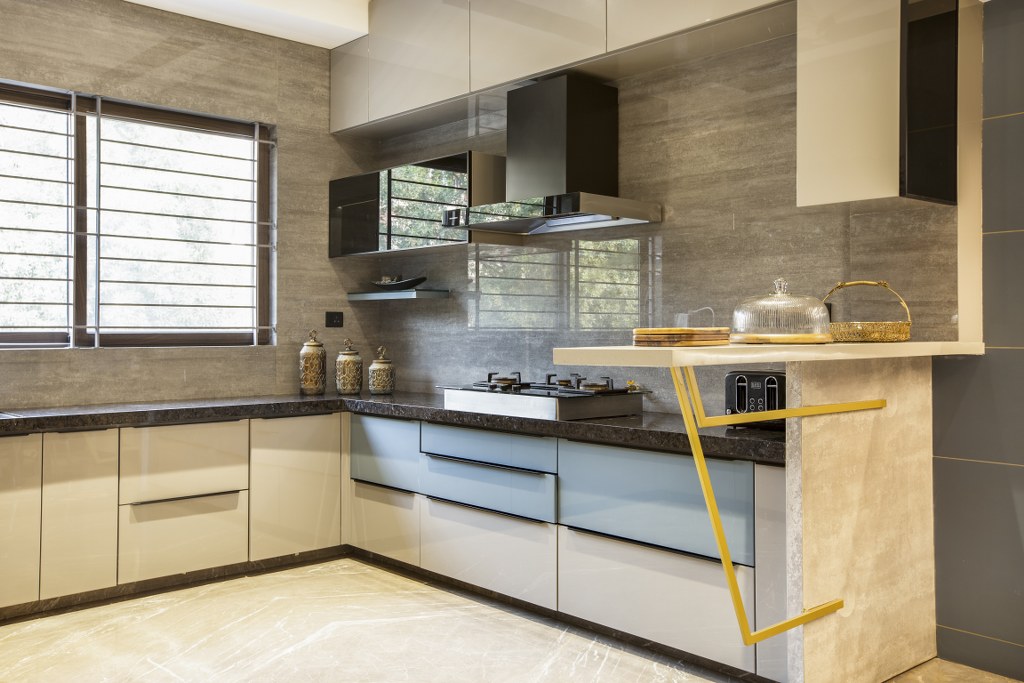 A guest room is also fixed into the ground layout. Further up to second floor we enter a passageway leading to 3 bedrooms lastly the top floor consists of a master bedroom opening up to a terrace garden with sitting space, plantations providing fresh air and moving bar makes it a perfect place to spend relaxing time with family.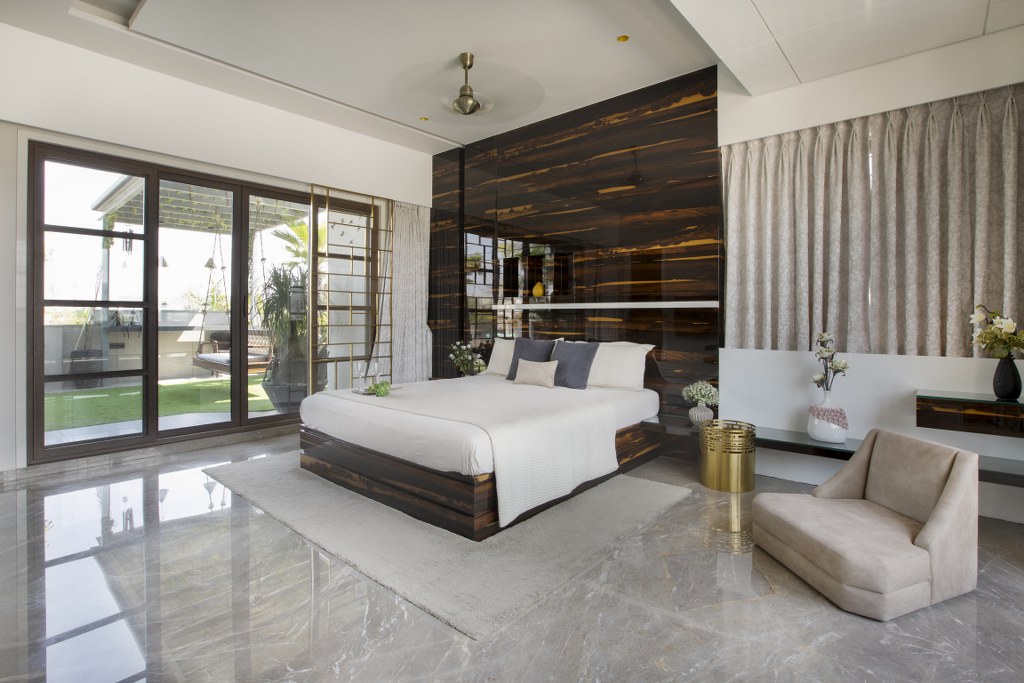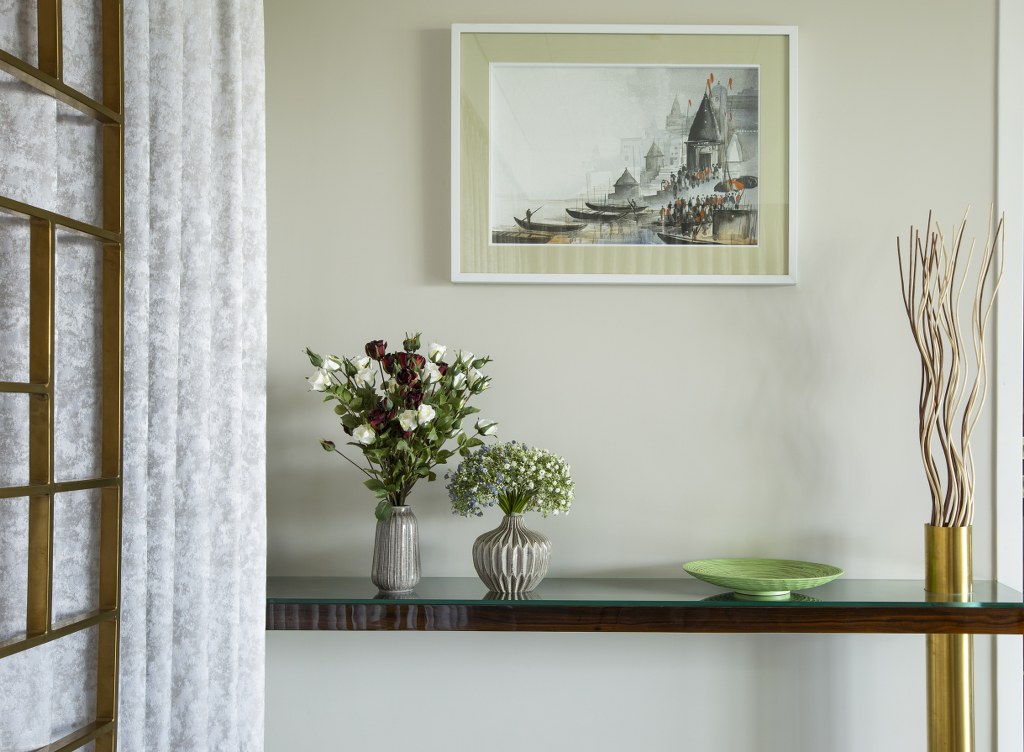 The façade is finished into simple exposed brick with full sized windows in the front taking in the maximum amount of light the north side is blocked with a metal jail with perforations creating a play of light throughout the stair cabin. All the further framing is done into grey.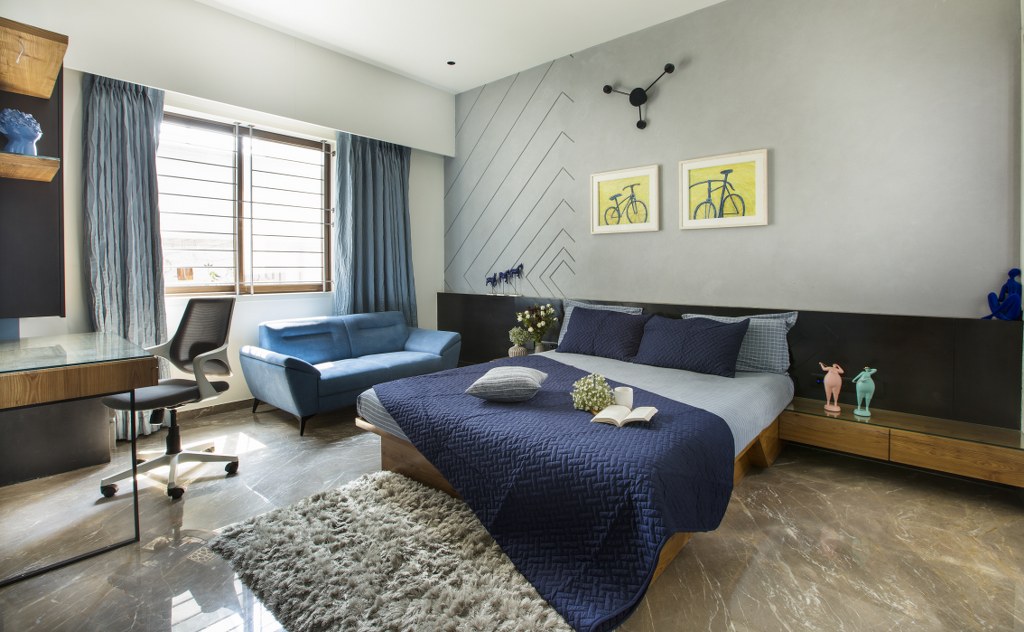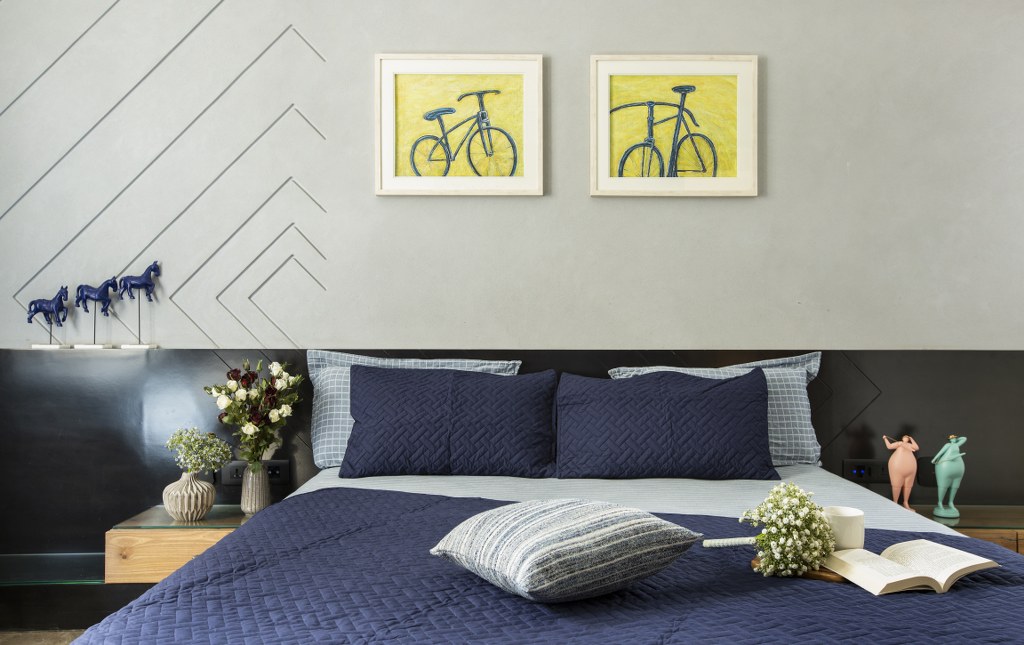 The list of materials starts with the whole floor laid with Italian marble with the combination of grey and black in parts, further exposed concrete finished panels used with veneer, brass and teak finished furniture, finally combining all these materials with normal bright colours giving the whole project an essence of closure.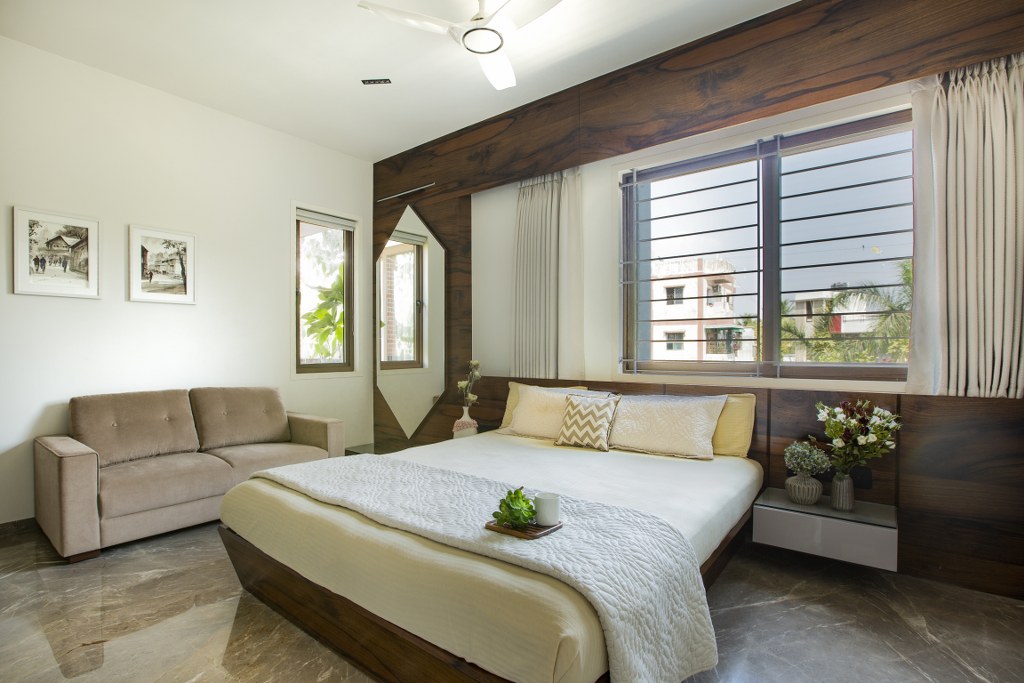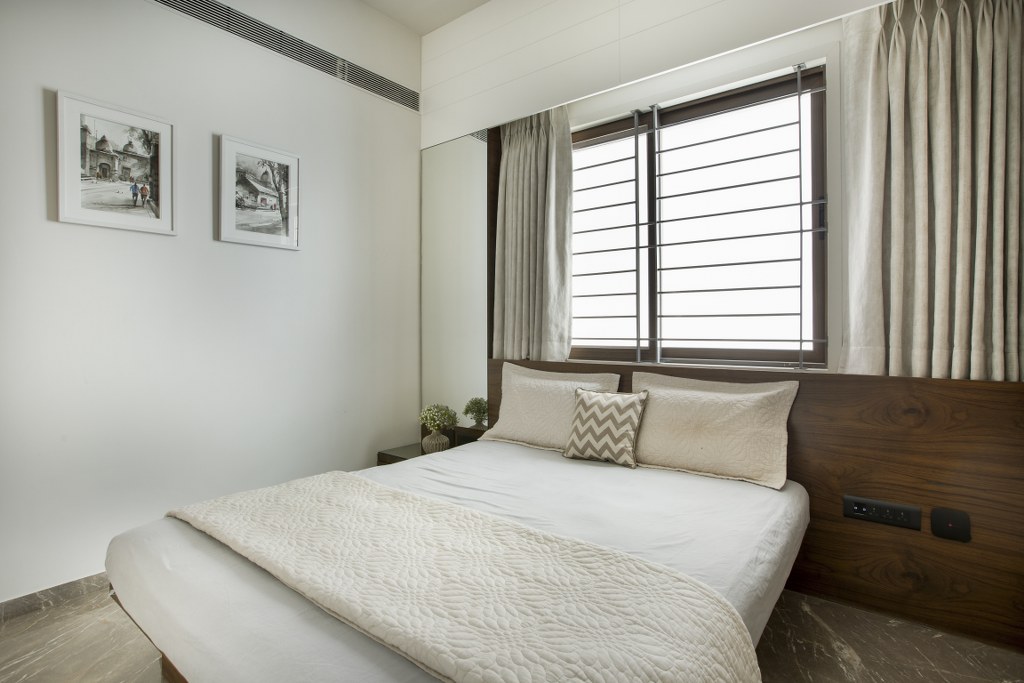 Further on the terrace garden, a zen garden has a wall finished in stone surrounded with outdoor furniture with a semi covered space with a swing accompanied by planters, This space is made for the client to relax, meditate in the day time and also having their friends over for a get-together.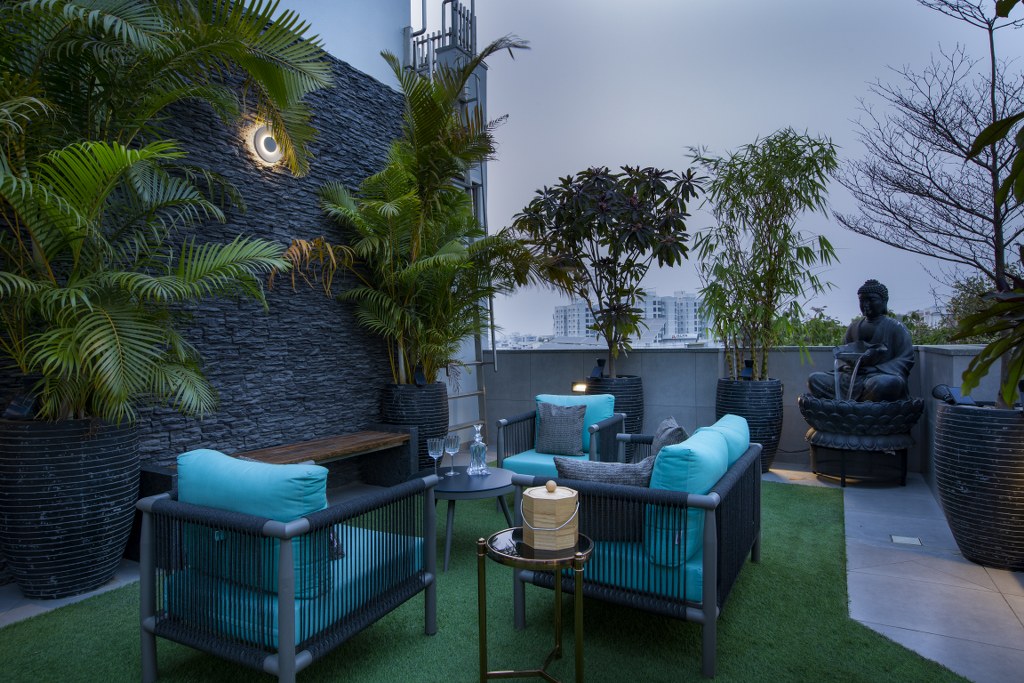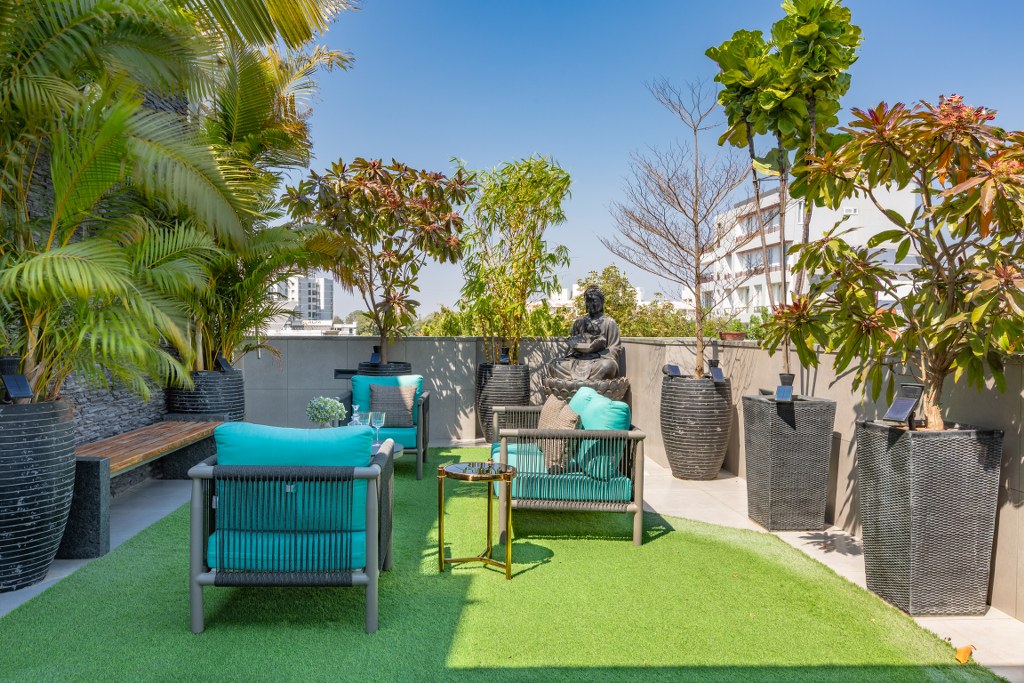 The materials used are majorly in the raw form with contrasting completely finished materials, for example the exposed concrete is mixed up with the PU polished veneer inlayed with brass.
Fact File
Designed By: Studio DSA
Project Type: Residential Interior Design
Project Name : Gajanan
Location : Vadodara, Gujarat
Year Built : 2021
Duration of project : 16 Months
Built up : 4920 Sq.ft
Principal Designers : Rudhav Sharma, Dilip Sharma
Photograph Courtesy : Udit buch
Consultants for the Project
Structure Engineers: Compten Engineering
Project Managers \ Quantity Surveyors: Manoj Mody
Products & Materials: Wallcovering / Cladding: Jay jalaram bricks | Lighting: Ledlum-designed by studio.dsa | Sanitary ware: Toto, Hansgrohe | Windows: DGU aluminum windows | Flooring: Classic marble | Kitchen: Hettich | Paint: Asian paints | Hardware: Hettich ozone
Firm's Instagram Link : Studio DSA
For Similar Project>>Modern Design Apartment With Few Glimpses From The Past