Residence Interior Inspired By The Nordic Minimalism | Essentia Environments
The spaces we live in are extensions of who we are. Inspired by the Nordic minimalism, we appreciate this residence for its radical, Cistercian, and timeless simplicity. The façade of the four-story residence features classic grey accents on a white palette. It's the interplay of stone and greenery that greets you at the entrance and is embellished with a custom-designed geometric motif that runs across the front lawn, the driveway, and over the boundary wall.
Visit: Essentia Environments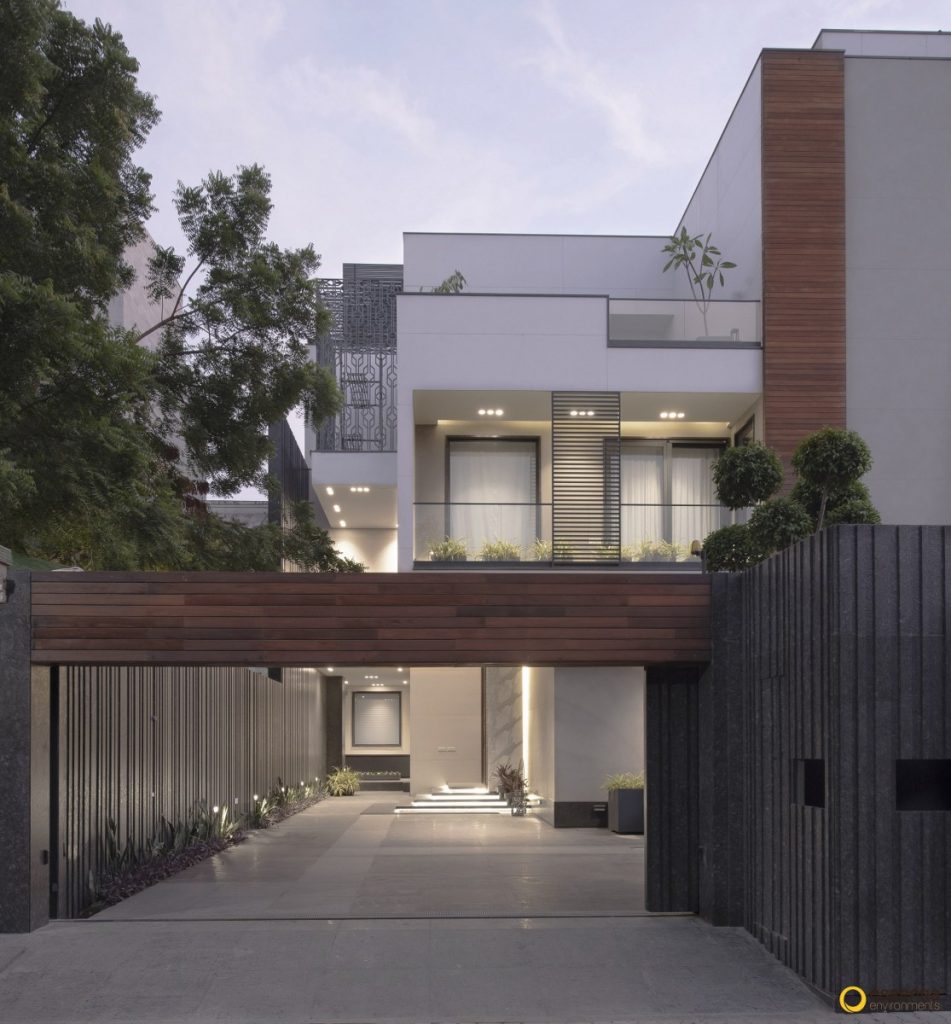 The staircase is a visual treat. It has veneer paneling on the wall, statuario on the steps, and a chandelier that's creating a different mood altogether in an otherwise quiet interior. The living room has a sense of ageless beauty that lends it a classic touch as it houses beige tone on tone sofa and furnishings with a play of textures. A metal mesh is just the right accent that is needed to not only separate the stairs from the living area but also retain it's spacious feel.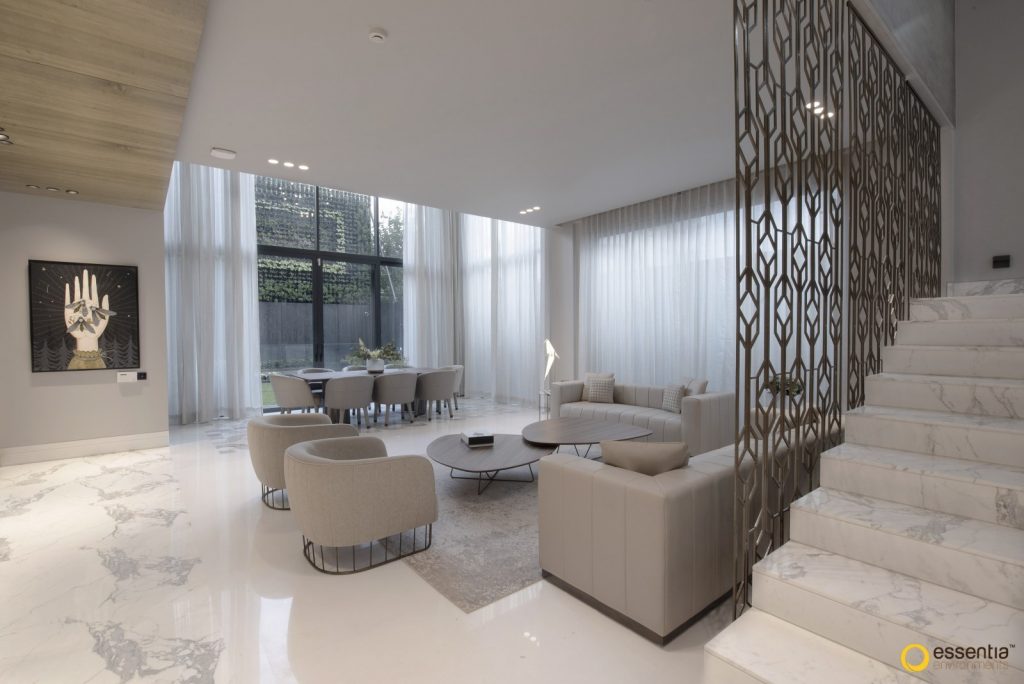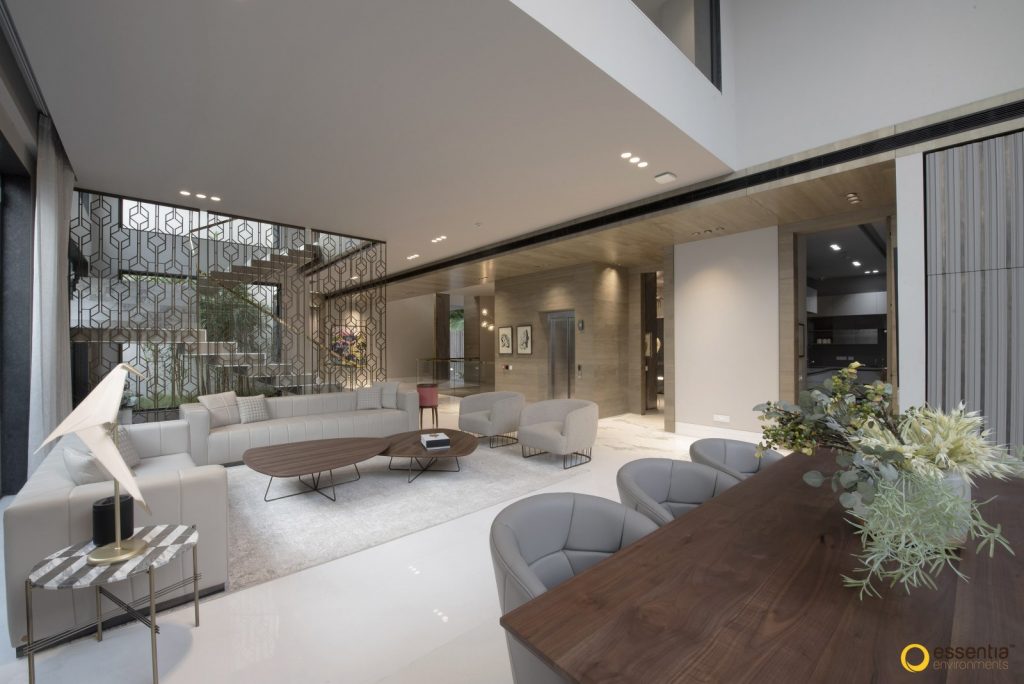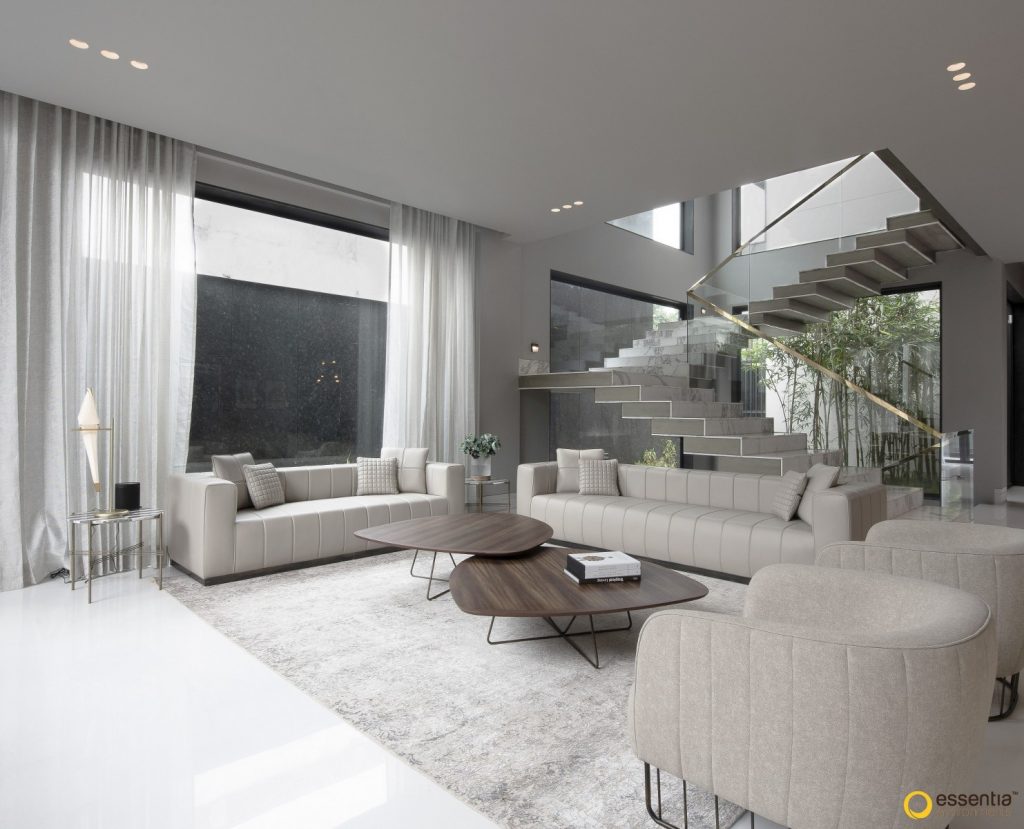 The Master bedroom is a space where you have your first and last thoughts of the day. Every element affects your mood and with the right design, it will not only make your life easier and more functional but also make you feel more of yourself. It features a lush outdoor garden and with floor to ceiling height window, we ensure that there's ample space for you to think freely and seek creative inspiration. The bedroom boasts a steel grey veneer panelling with floor pattern in statuario and Spanish grey stone. Essentia's signature spa-like bathrooms add to the sense of calm to the whole space.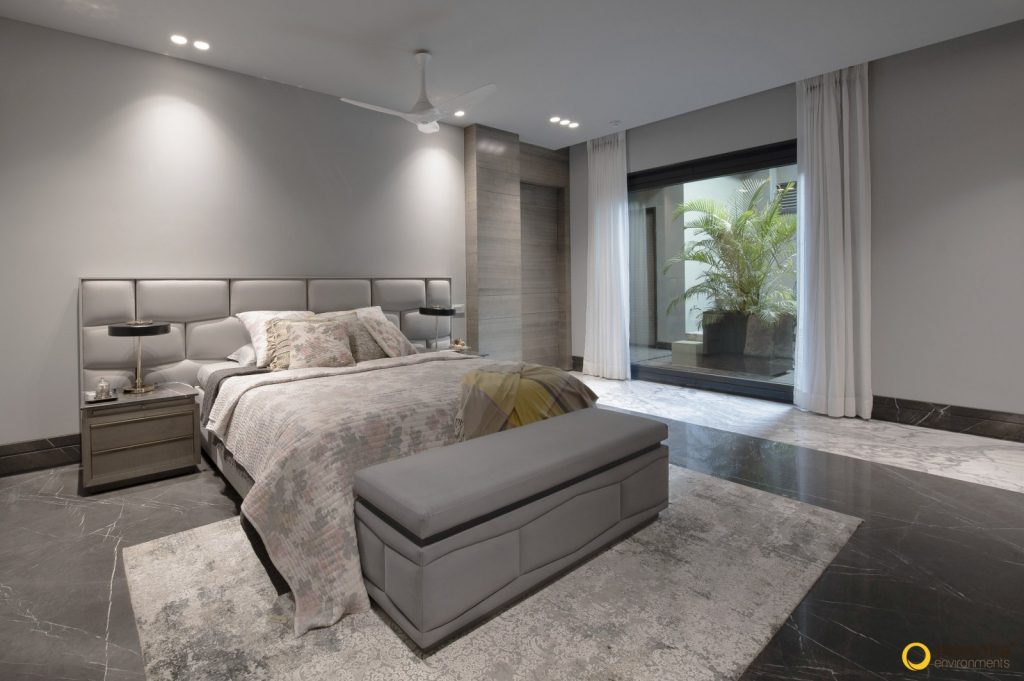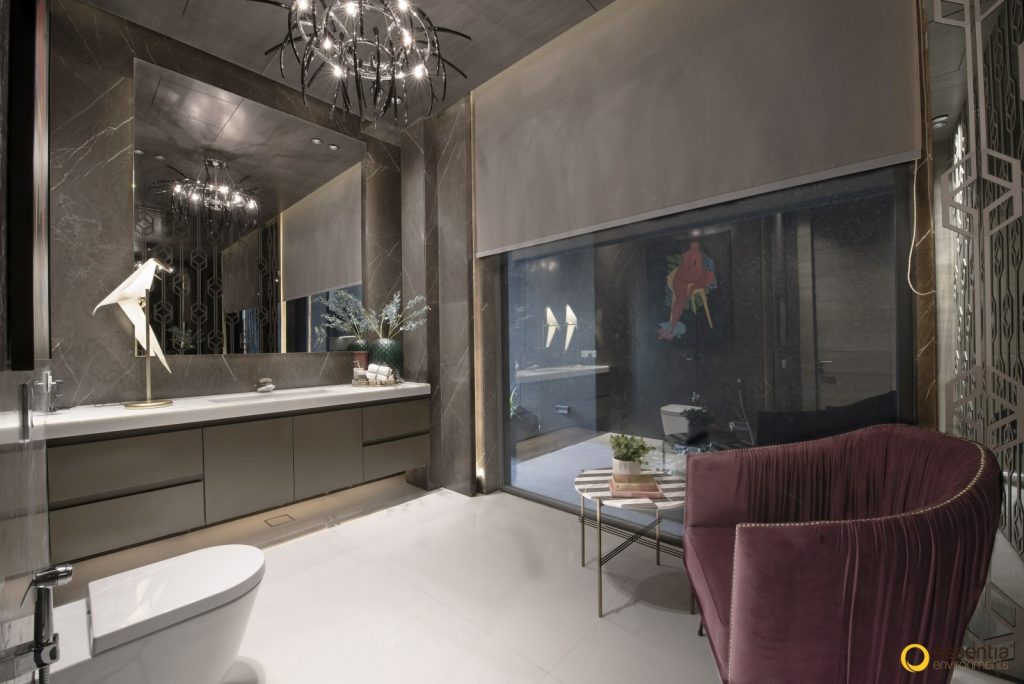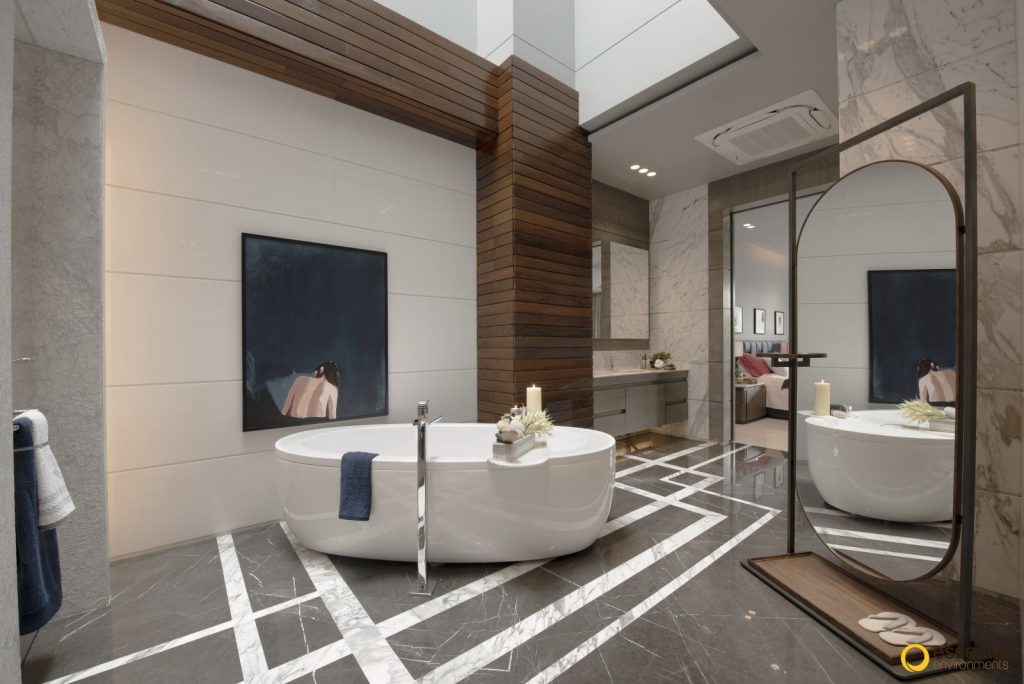 The puja room also features a metal mesh that not only lets you see the deities at all times but with a visual treat of the pattern on the mesh. The mesh also helps in not breaking the space and let it flow in continuity.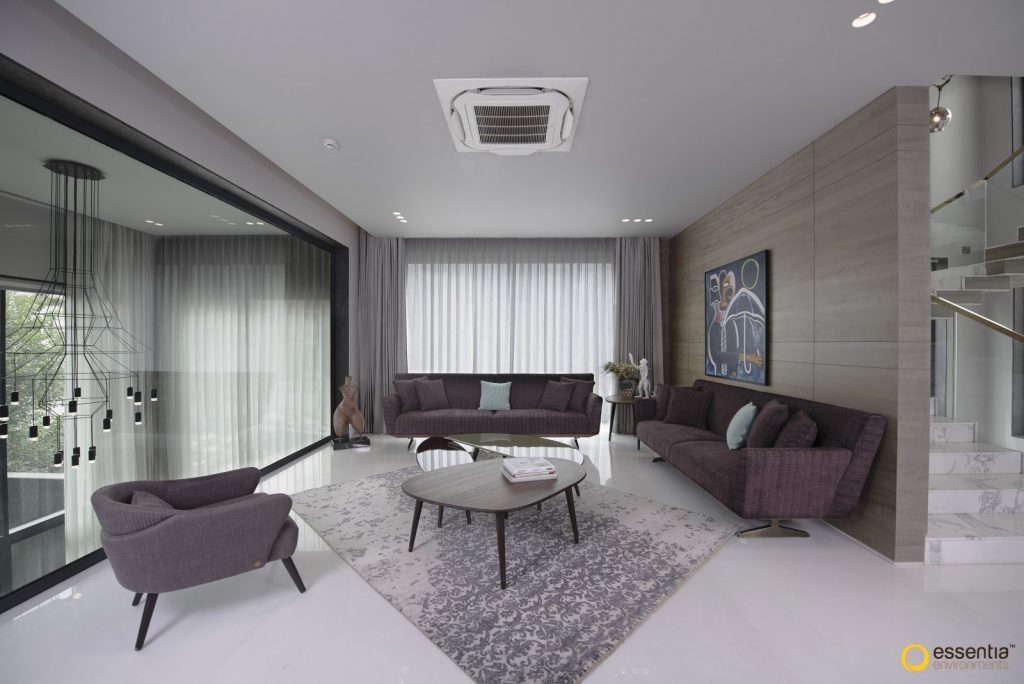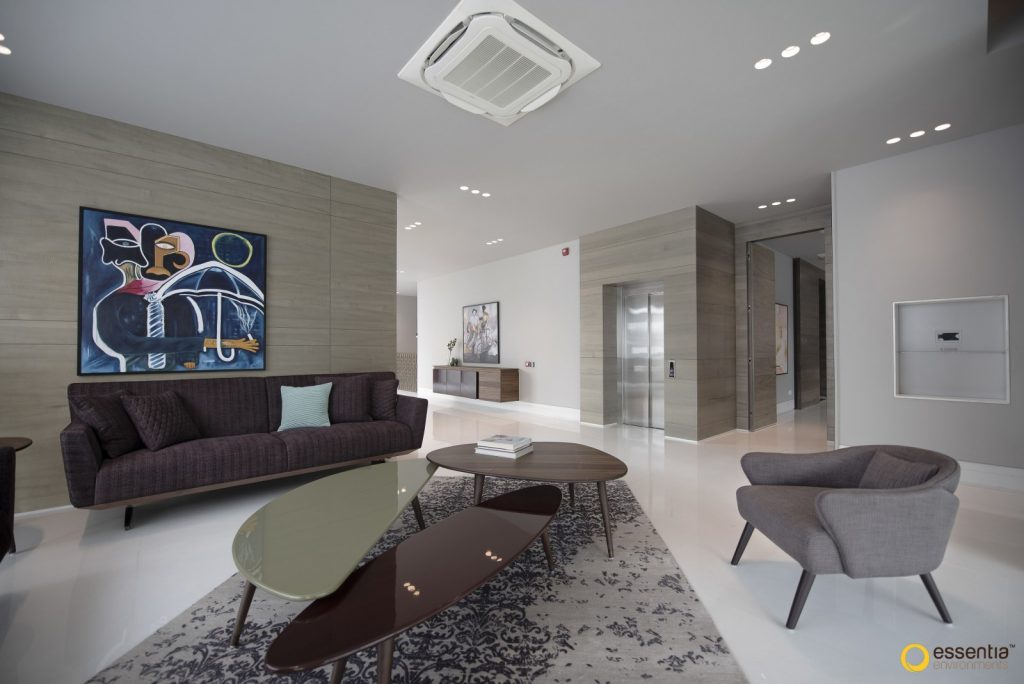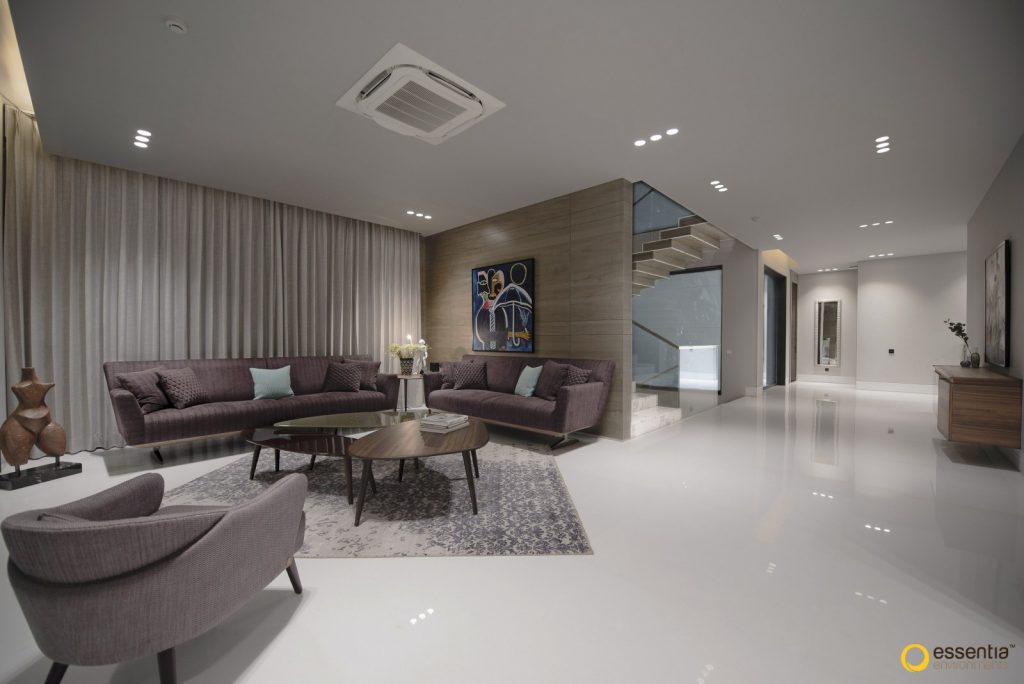 The lounge area with double height ceiling and layered lighting creates invites a cosy never ending conversation. The double height always lets your thoughts flow which can ensure your gatherings to be forever entertaining. The art pieces are handpicked which makes the space more personal for the residents. These details is what makes a space, home.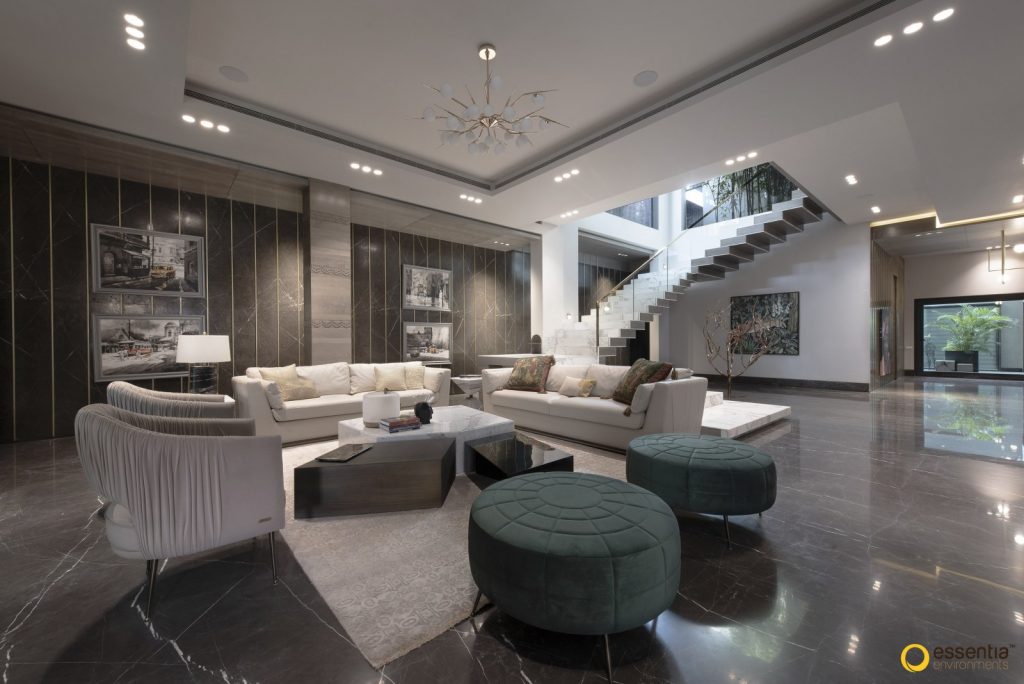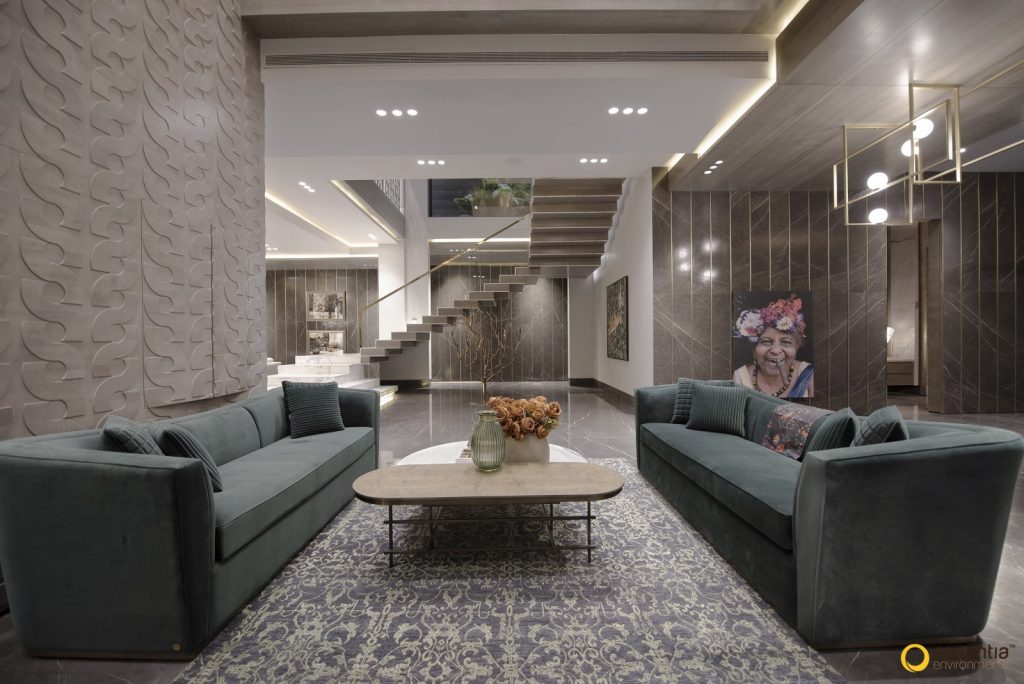 Be it any space that we design, the furniture is handpicked thinking about the ergonomics and how it best suits the resident's lifestyle. This home has a space for every mood – opulent, calm & sassy.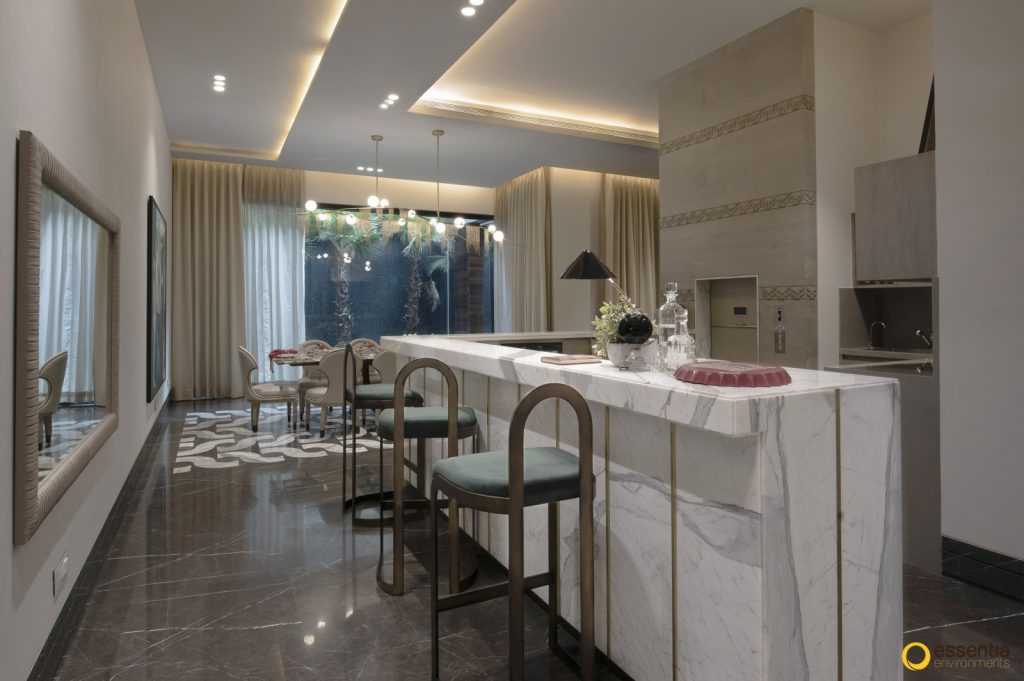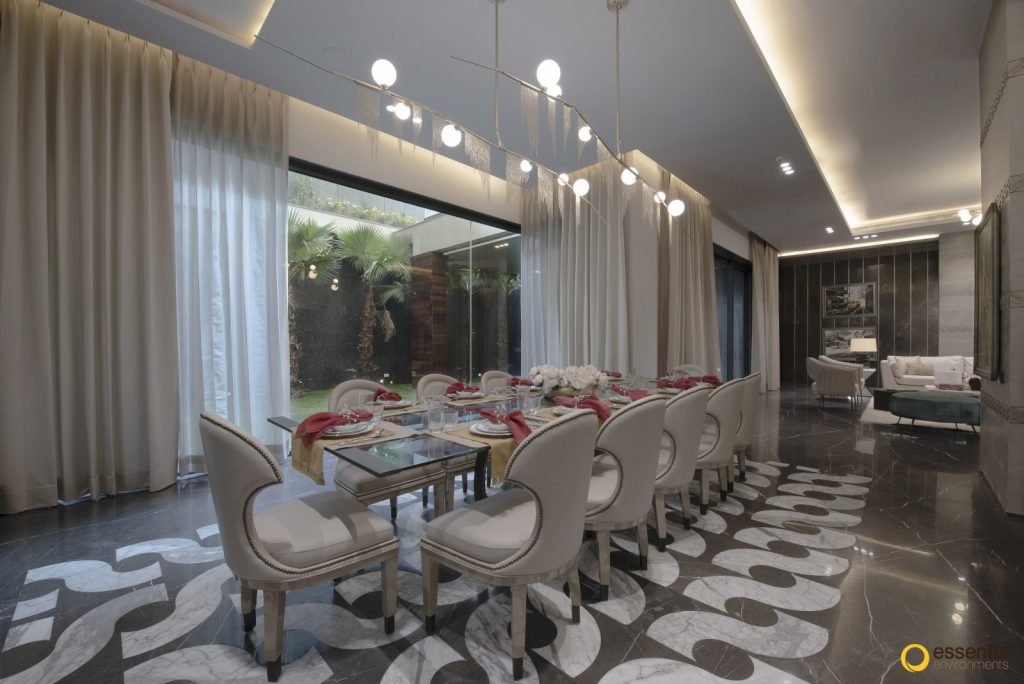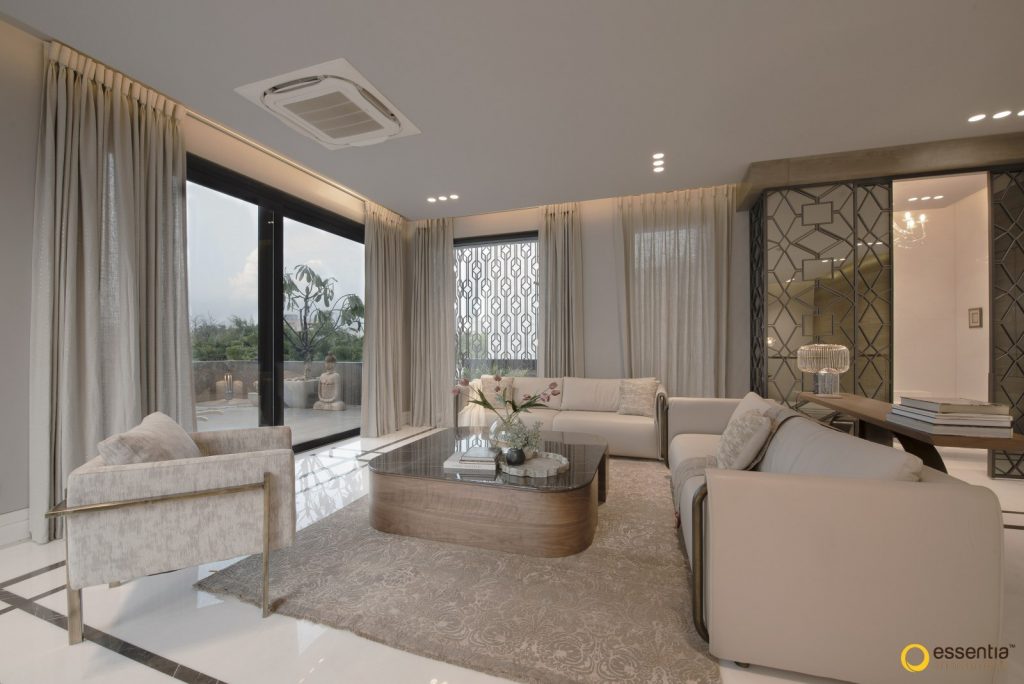 FACT FILE:
Designed By: Essentia Environments
Project Name: Mohit Jain's Residence
Principal Designer: Hardesh Chawla
Year: 2019
Size: 700 sq yards
Location: Gurgaon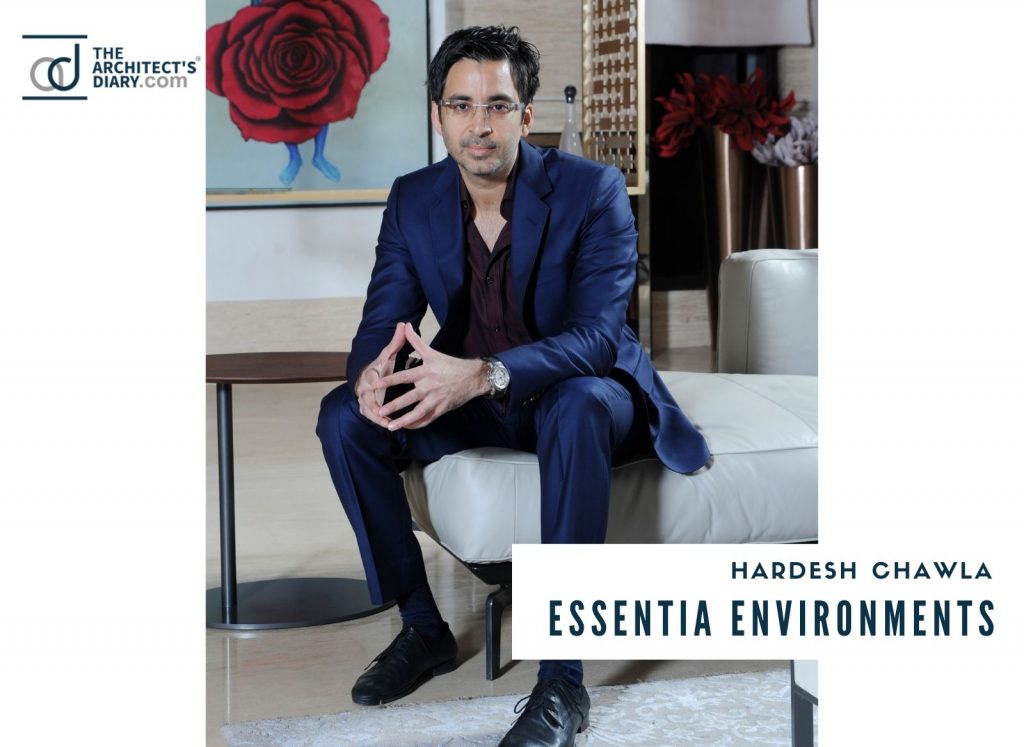 Website: http://www.essentiaenvironments.com
Facebook: https://www.facebook.com/luxury.interiordesign.build/