&nbsp
Residence Embodies A balanced Relaxing Colour Palette And Neatly Choreographed Details | Tectona Grandis
Like a gracefully ageing piece of teak wood, the grain of a well-designed home too can become deeper and richer over time. A composition by the design firm Tectona Grandis, the newly built residence in east Ahmedabad,unfolds like beautiful teak wood rendered with time and patience.
Visit: Tectona Grandis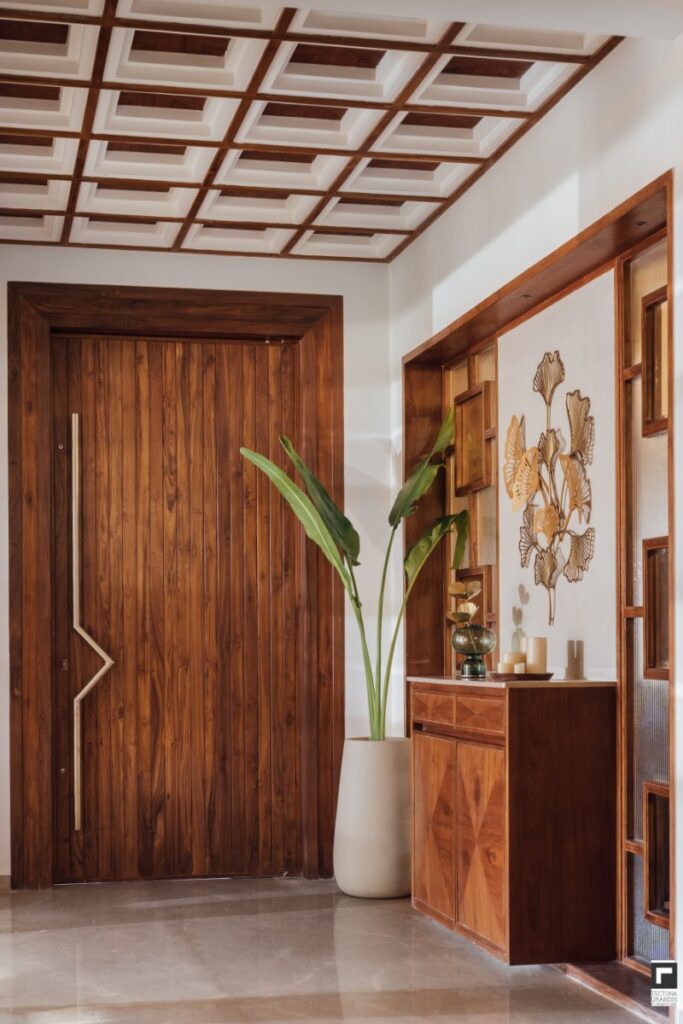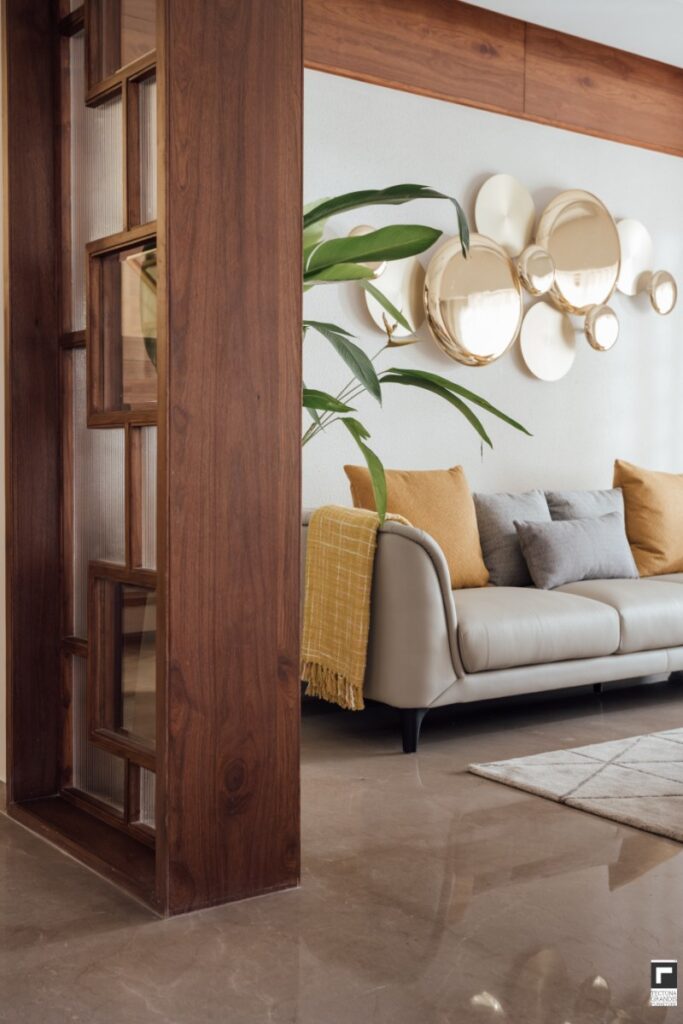 Set within a gated community of twin bungalows, this 5000 sq.ft residence embodies a balanced,soothing palette, and neatly choreographed details. The home, purchased on resale by the client, posed the design challenge of integrating existing spaces with a new and fresh interior rendition. Apart from this, the client's affinity towards vastu principles defined the location and layout of primary spaces in the house such as the kitchen and bedrooms, around which the design language was developed.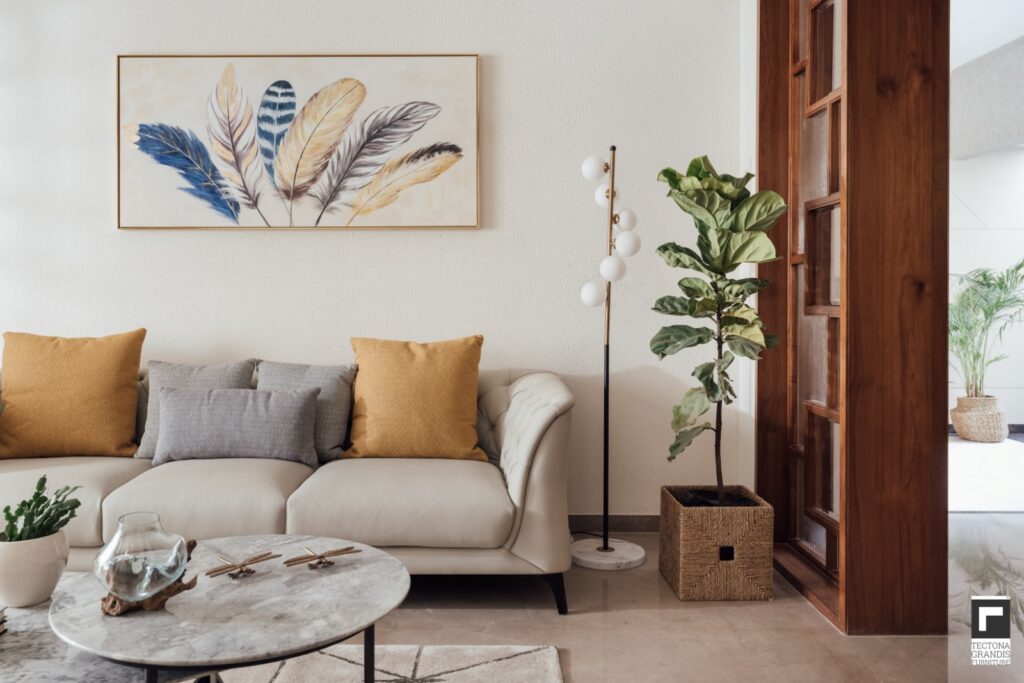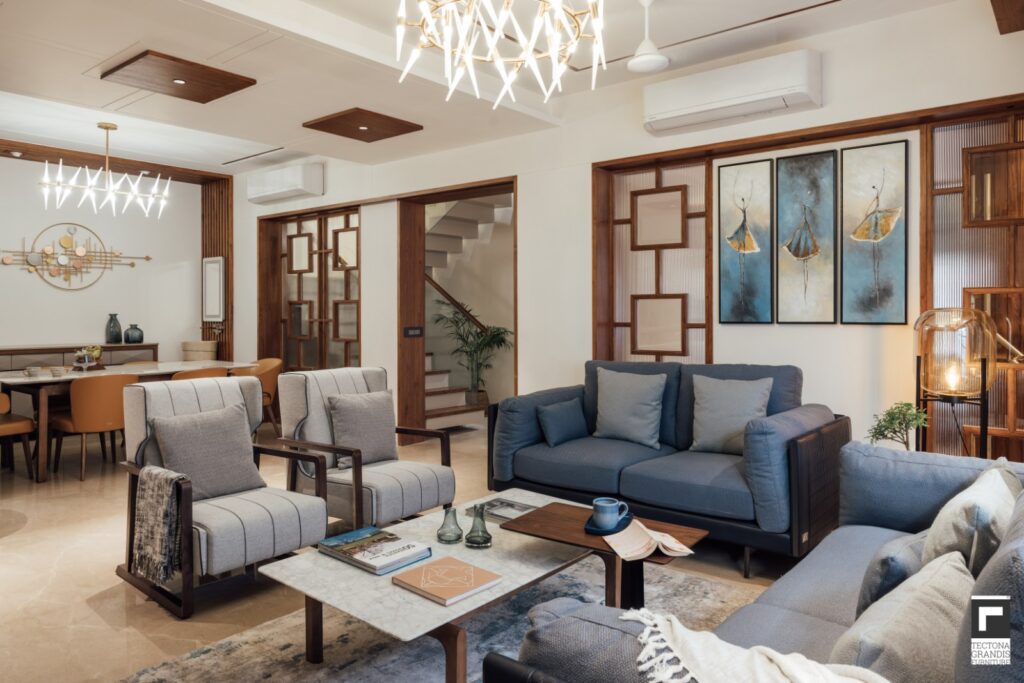 Straddling the lines between rich traditional outlooks with a contemporary and fresh design intent, this residence MJ House is an example of synergy within the design process, where both client and designer enhance one another's sensibilities and preferences. For instance, the designers worked towards tempering the bold choices in statement pieces by clients and arrived at a pleasant composition of toned greys,browns and hints of blue.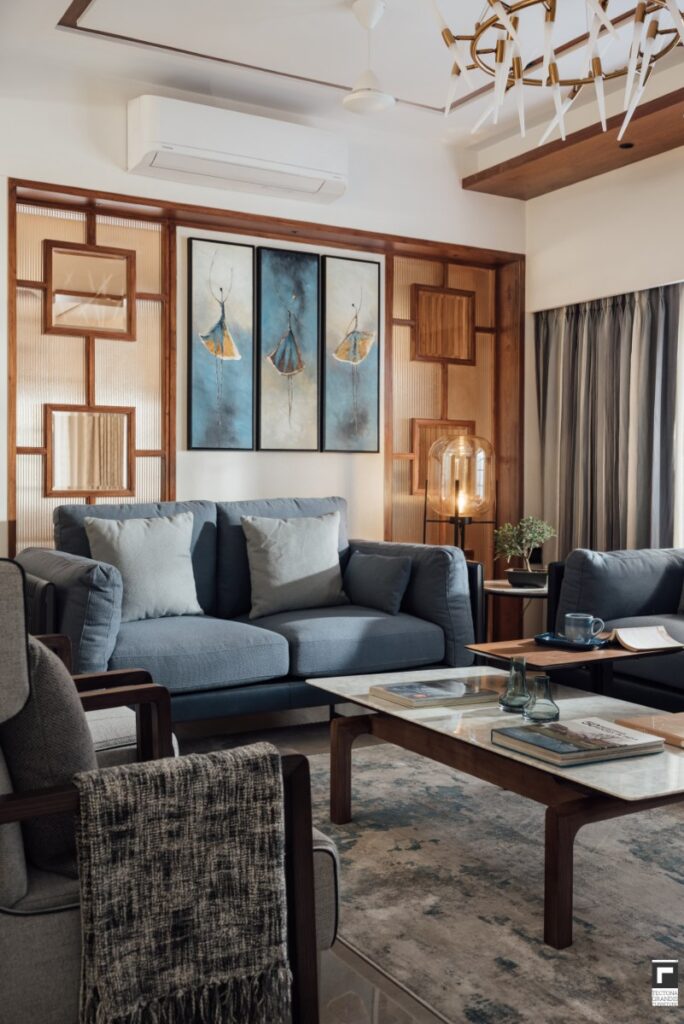 The choice of materials such as clean Italian Marble flooring along with wooden and polished veneer elements together create a maintenance-free and delightful palette for the family. Moreover, the materials chosen complement vastucodes, further deepening the range of design possibilities and details visible around the house, in different corners.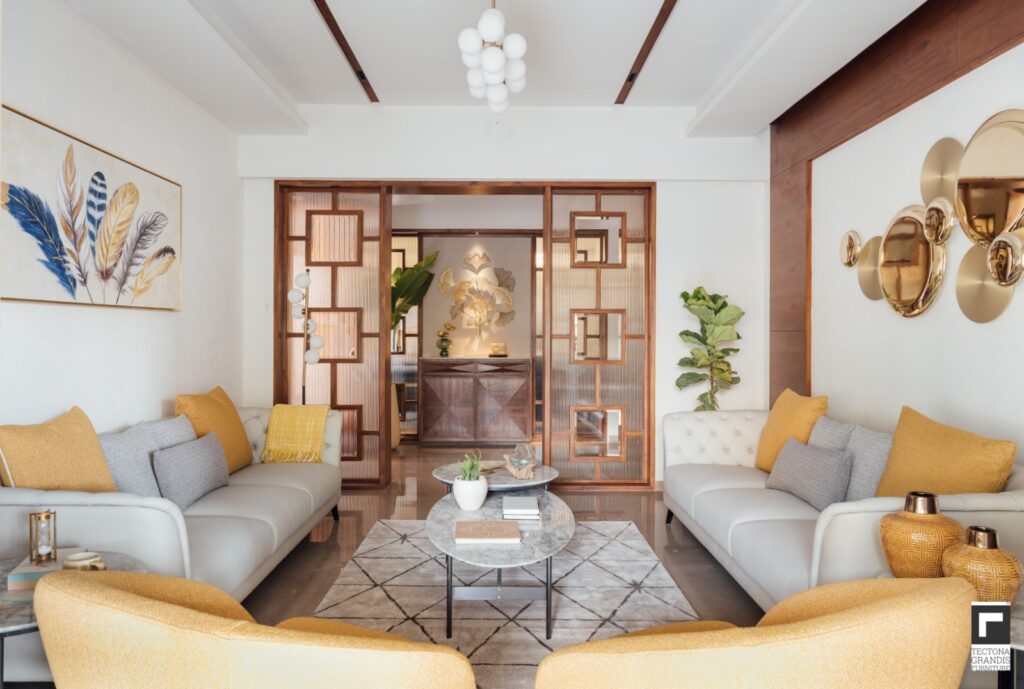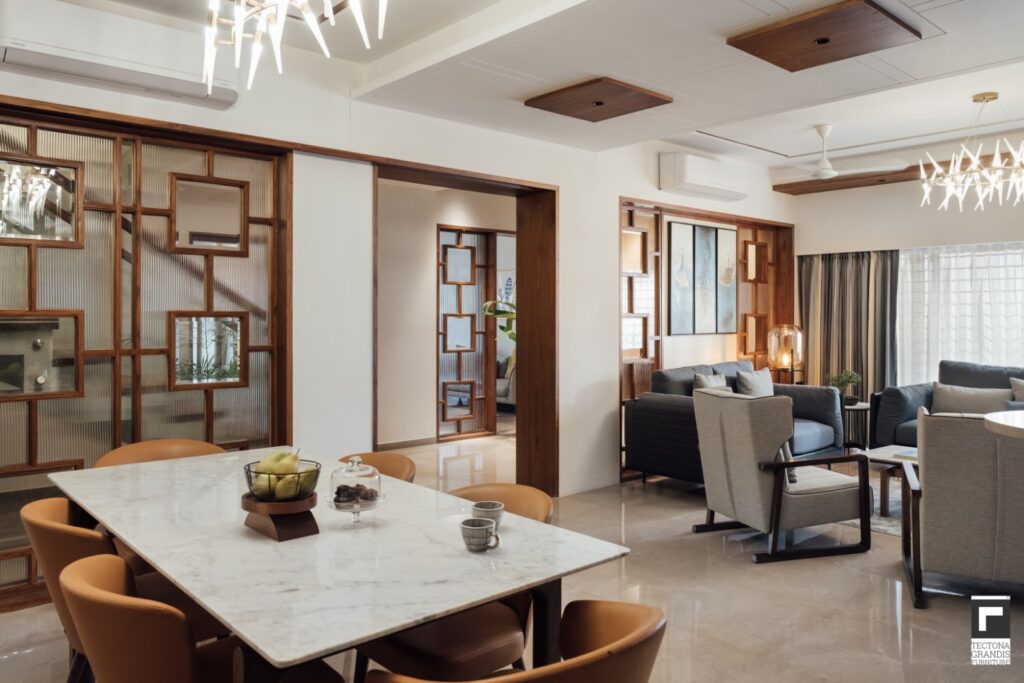 As a consistent exploration of all surfaces, the foyer leading into the formal living area comes together through a series of square panelled or waffle-shaped ceiling and partition details. A wooden console topped with marble along with wall art in brass begins the journey towards delicate luxury and understated elegance. A custom-designed geometric pattern using square wooden frames, with inset fluted glass becomes a stunning backdrop and partition between the formal and informal living areas.
This geometry is carried forward across the house, often bringing forth the beauty of other materials such as the marble dining table top, or the pop of fresh yellows and blues in plush seating elements. The open modular kitchen combines wooden finishes with neat off-white shuttering and an extended breakfast table, for gatherings as well as intimate family meals.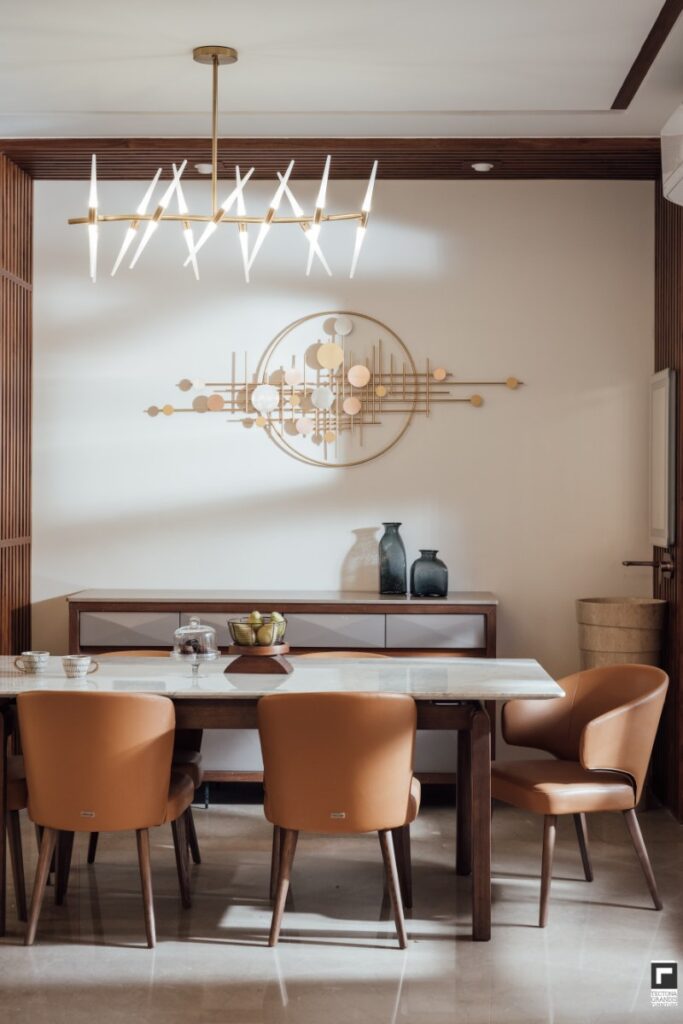 The designers chose to treat false ceilings only minimally and in white, giving a wash of brightness throughout the house. Simple or slightly textured walls allow for statement pieces such as an abstract artwork in brass in the dining area, or shining circular plates in the living room to stand out, and add sheen to the otherwise understated palette. Carefully chosen lighting elements too not only complement spaces, but also define the formality and tone of the rooms. For instance, a pair of suspended lighting elements crafted in brass and LED are mirrored in the open formal living and dining, while another hanging light on this floor is a spherical blob.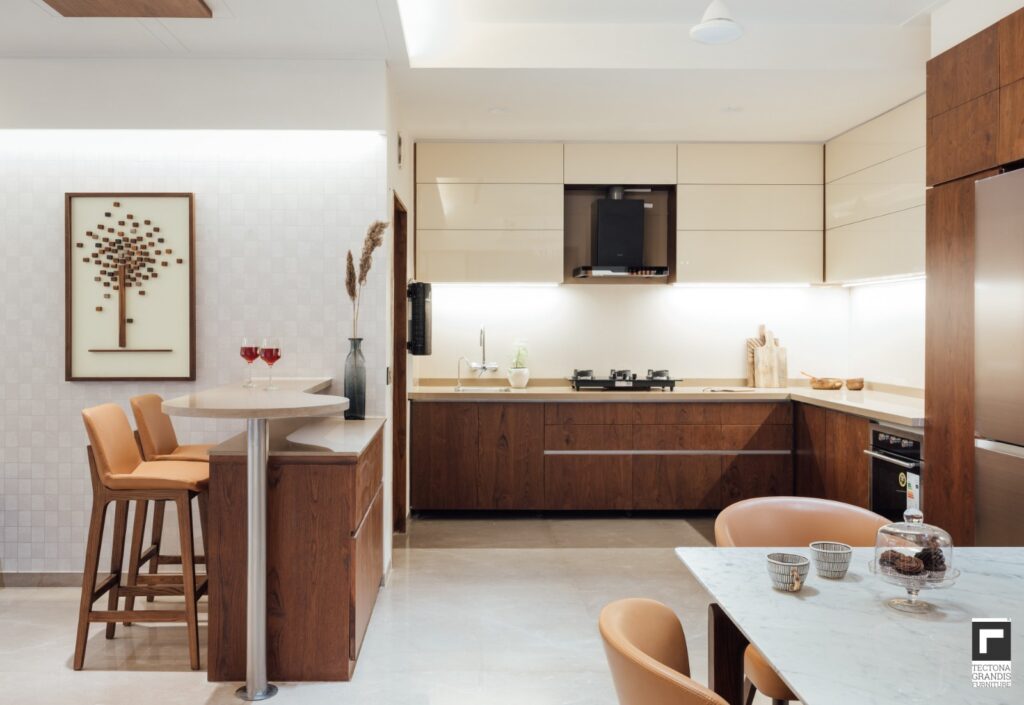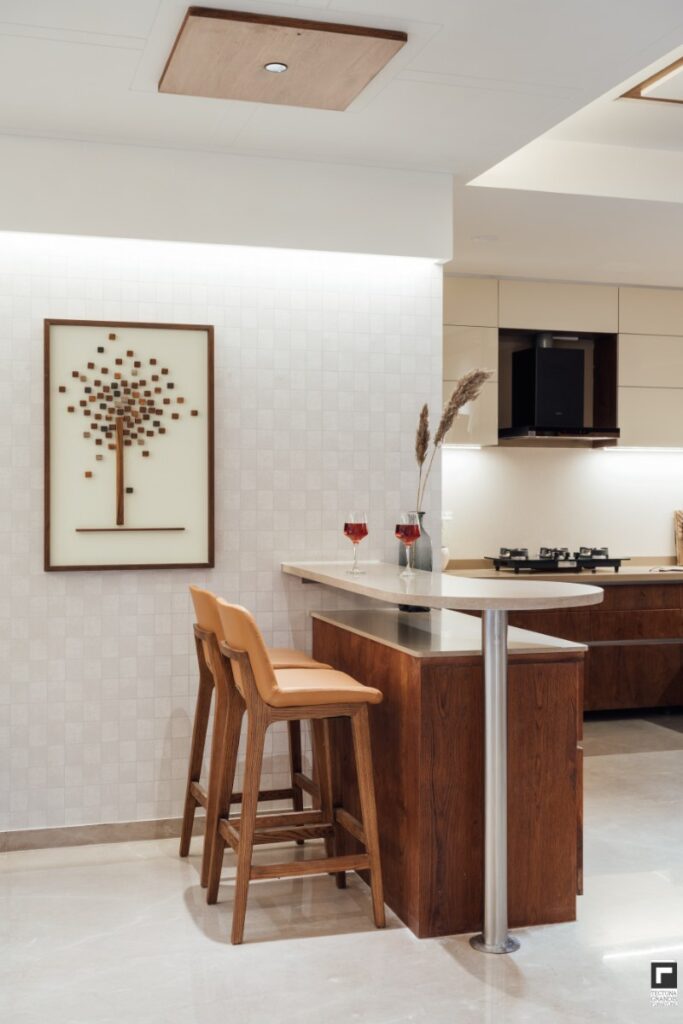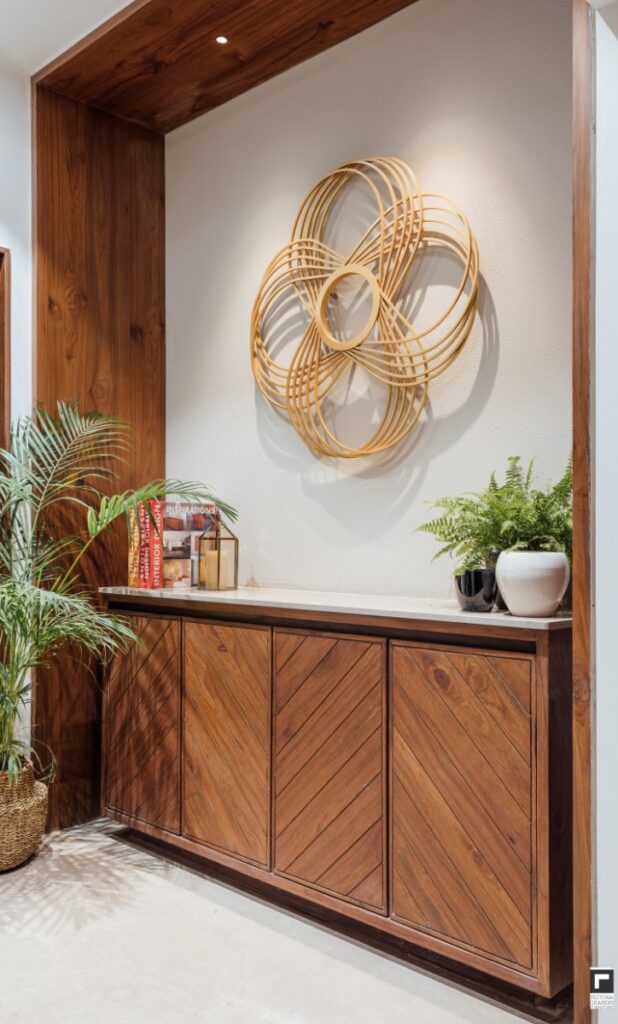 The idea of simplicity combined with aspirational luxury is extended into the personal bedrooms too, where each room embodies the personalities and preferences of its occupants. From an earthy textured wall with a brown box bed, to a contemporary high headboard against a stark white panelled back wall, the bedrooms showcase the designer's abilities in creating different moods and experiences.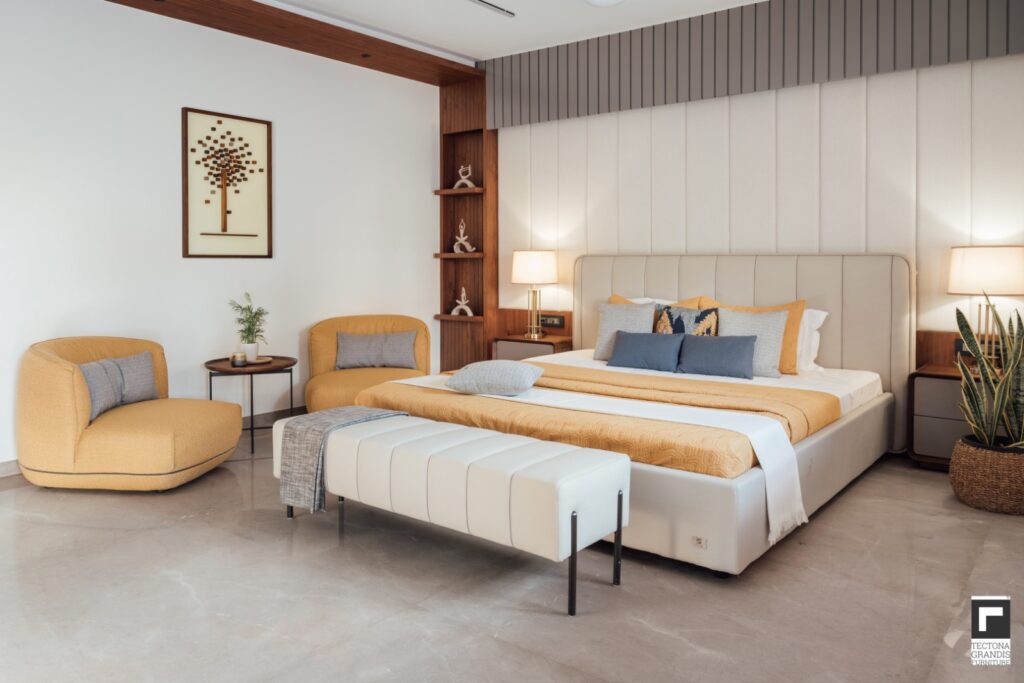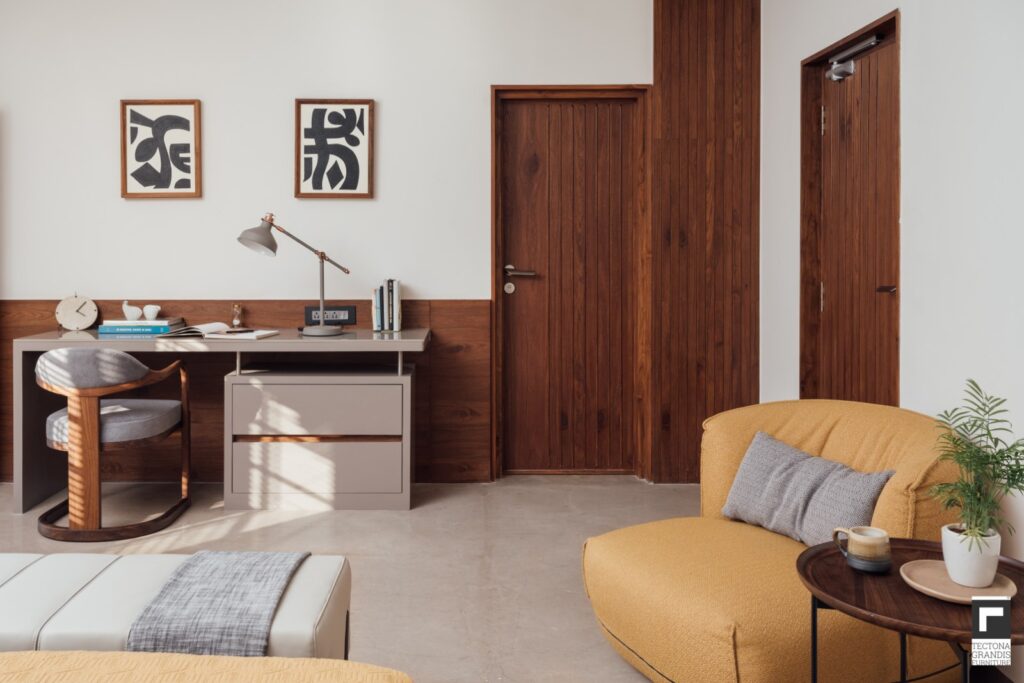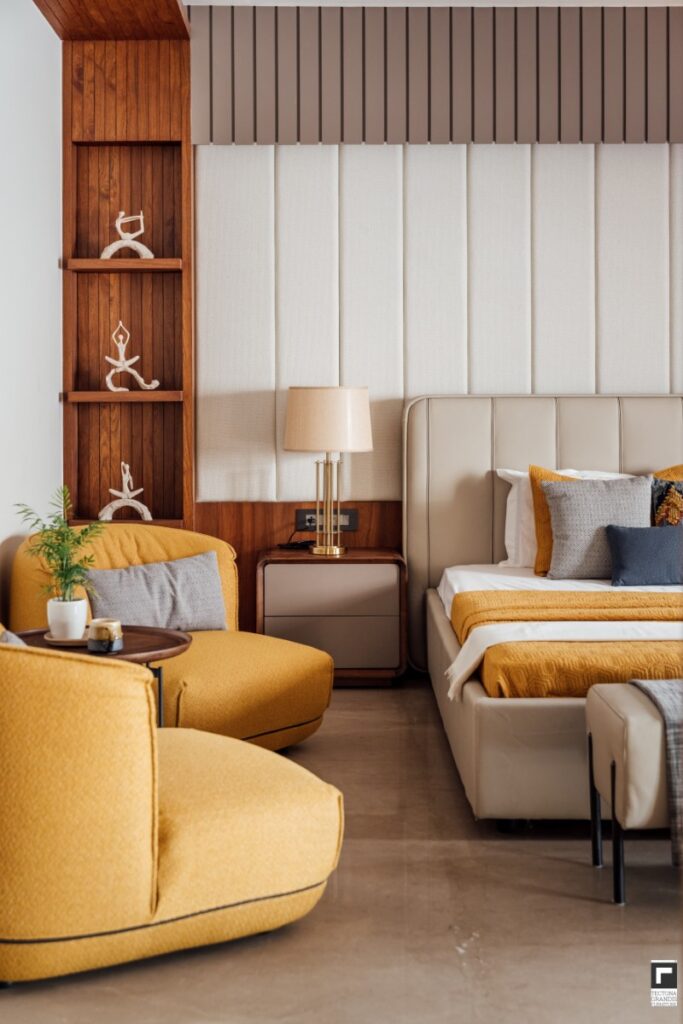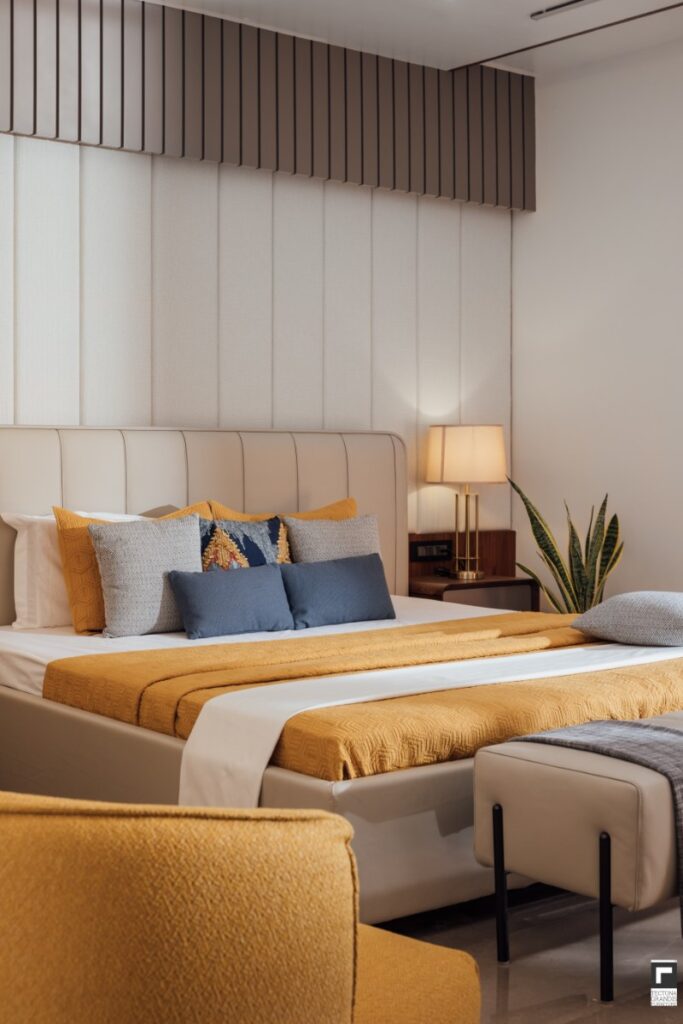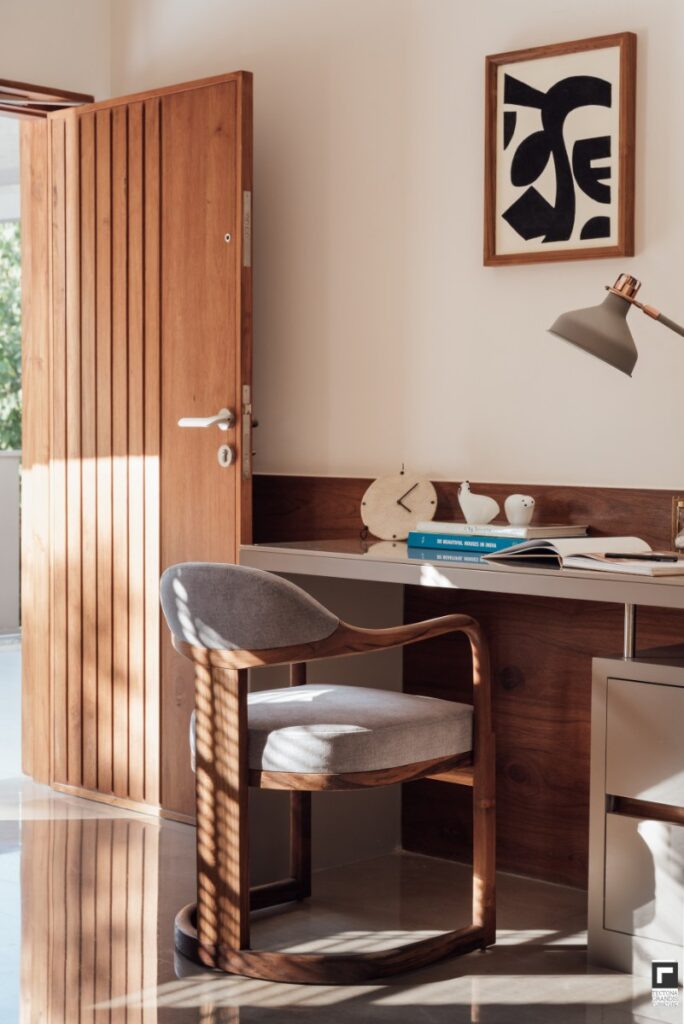 A series of vertical lines and grooves, expressed in wood, fabric panelling and veneer generate a sense of drama in one bedroom, while a nude/neutral stucco plastered wall comes alive through earthy browns, and of course indoor plants in the other!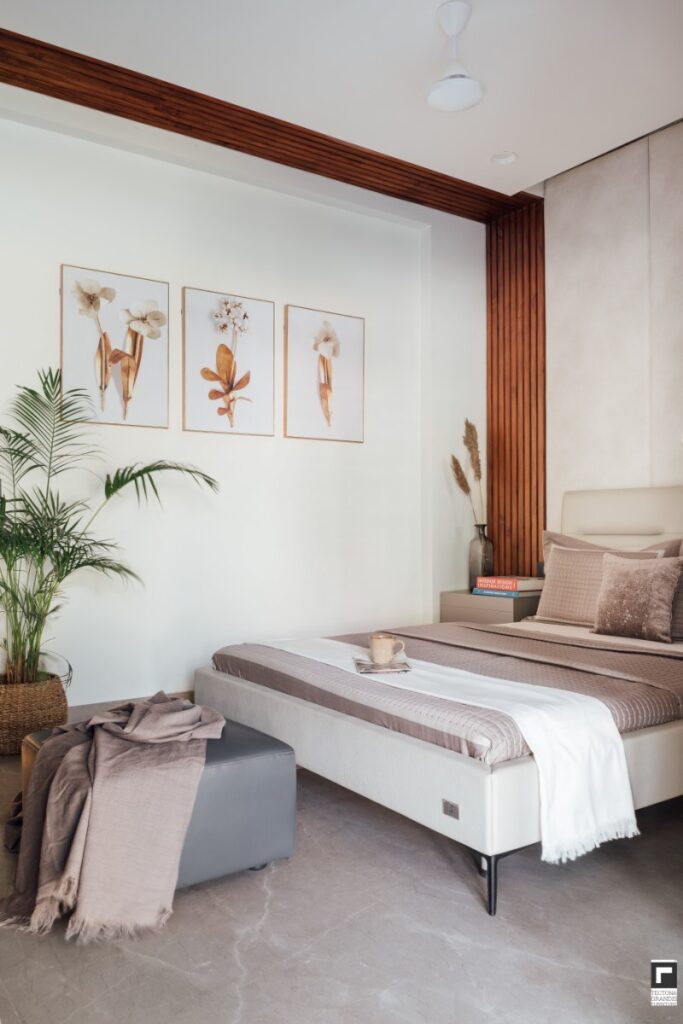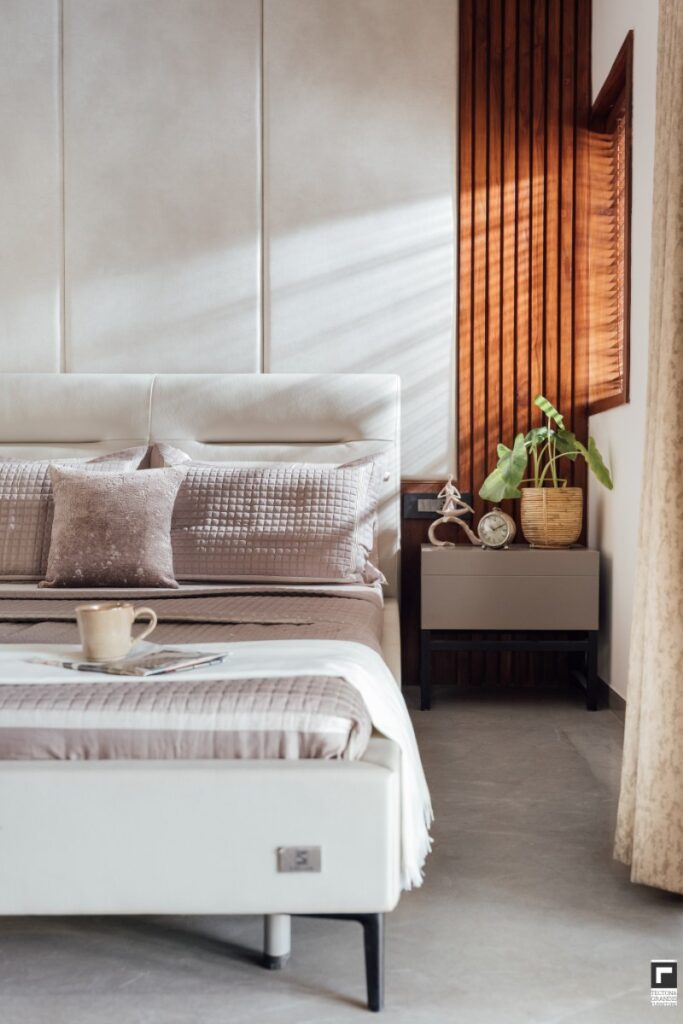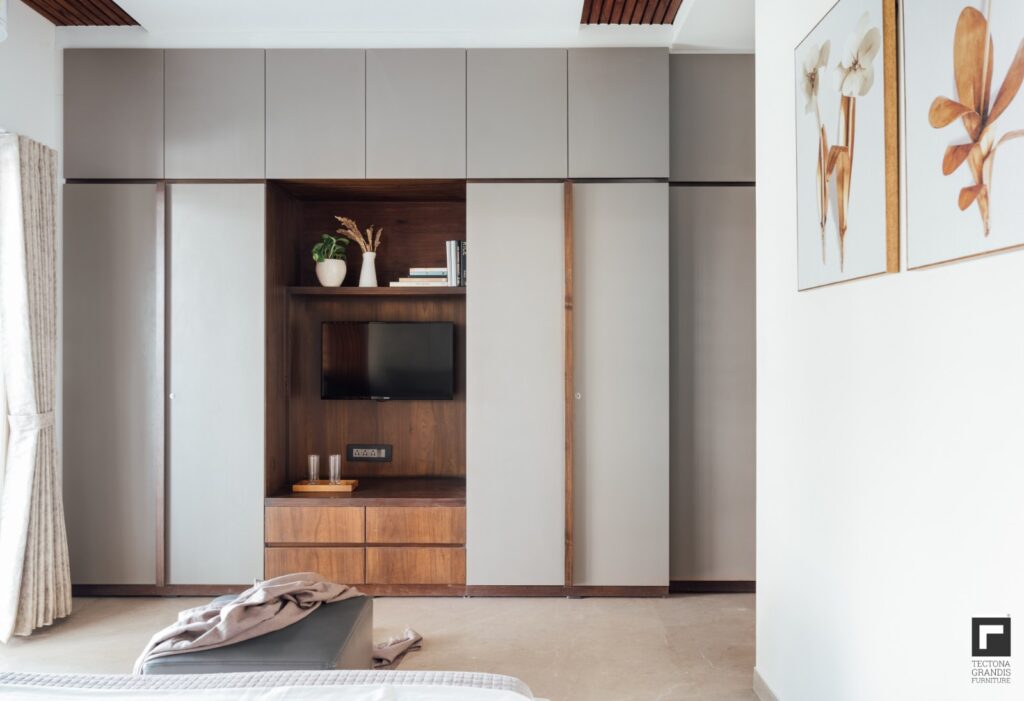 The designers have ensured that the house revels in ample natural light and openness to breeze, with natural stone and wooden elements merging into each other in complete synergy, while also keeping their unique identity and beauty.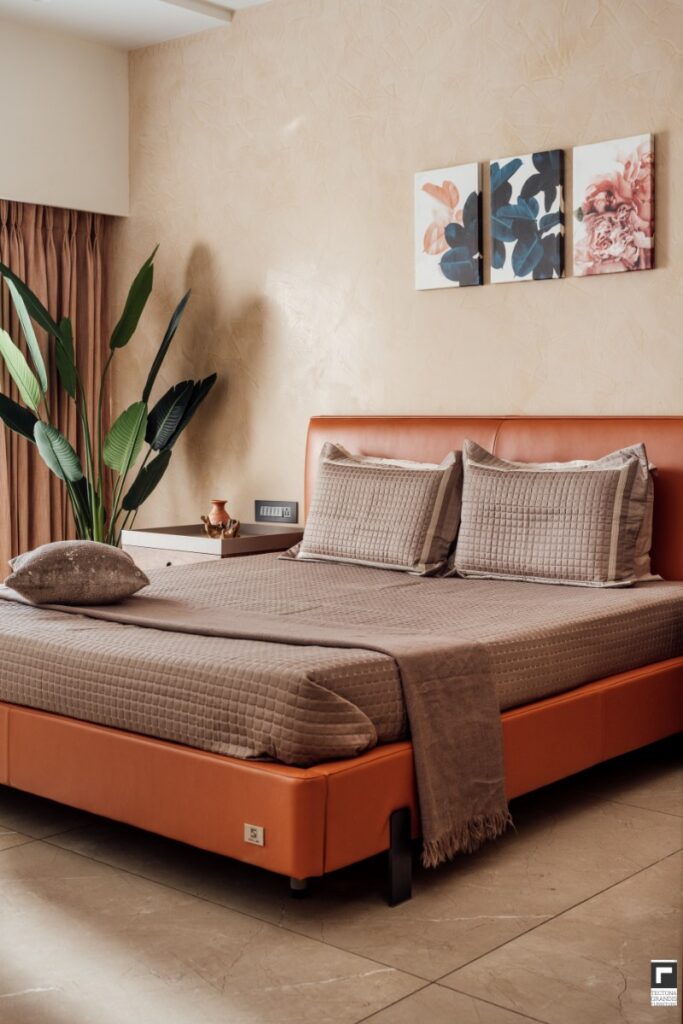 FACT FILE:
Designed By: Tectona Grandis
Project Type: Residencial Interiors
Project Name: MJ House
Project Location: Ahmedabad, Gujarat
Year Of Completion: 2020
Size: 5000 sq.ft.
Project Cost Appx: 1.5 Cr
Principal Designers: Dhruvkant Amin
Photography courtesy: The fishy Project
Content brief courtesy: Niharika Joshi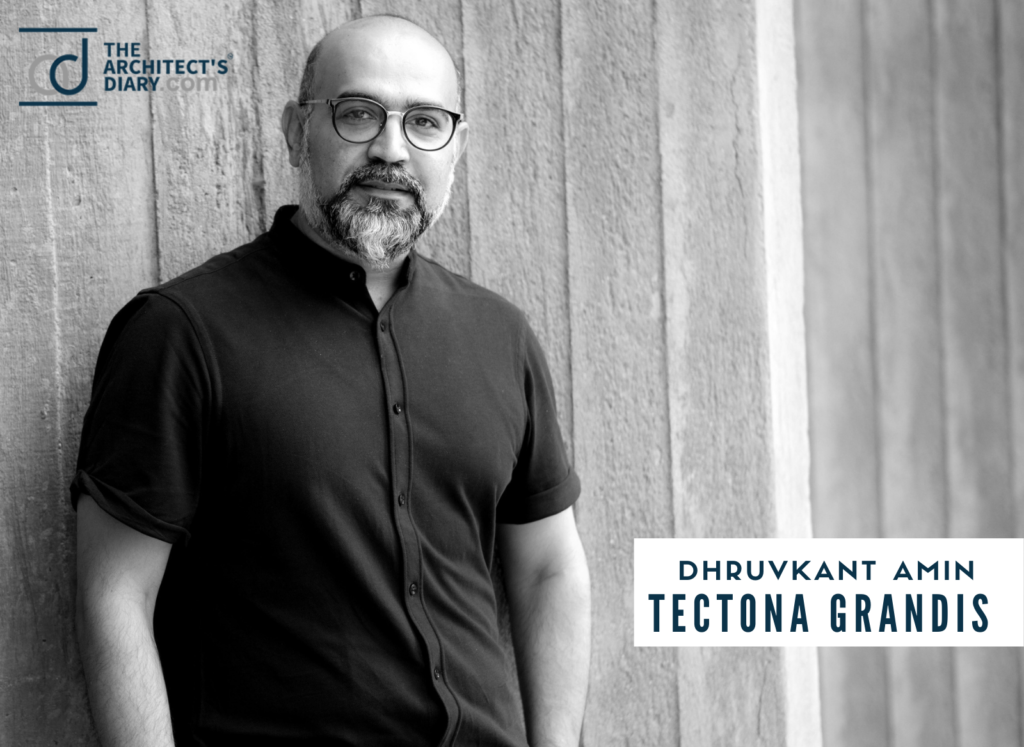 Website: https://www.tectonagrandis.in/
Facebook: https://www.facebook.com/tectonagrandis.in/
Instagram: https://www.instagram.com/tectona_grandis_by_dhruv_amin/