Red Chillies Office Space Revamped by Gauri Khan Designs
In such times where those solid, bold lines between a work place and a home space is getting blurred and people are adjusting with this entire extended office-home space, it is of utmost importance to create a work area which is flexible in the way it is perceived and used.
When pandemic hit India and people were in their cocoons for the better part of 2020, was the time when Gauri Khan thought of giving Red Chillies Office Space a revamped look. The area is visualised with a masculine and minimalistic theme. The muted color palette is enhancing the entire space and giving it a calm look for the creative thoughts to bloom.
We got more insights on the office space in an interview with Gauri Khan. You can read the interview below.
RH: If you were to see your own exquisite design as an outsider, how would you describe the entire experience of this space?
GK: I would describe it as an eclectic mixture of the antique and modern designs.

RH: What is that one design element that makes a "Gauri Khan Design" complete?
GK: Having lots of art and a few personalised memorabilia to create a stylish yet have a personal touch to the space.

RH: What was the design idea behind revamping this entire space and what made you inclined towards this timeline for executing it?
GK: The work from home and remote working took a new meaning during the pandemic and I thought it's perfect time to renovate Red Chillies office for Shahrukh and create a place conducive for creative thinking.

RH: What are the statement Design Elements used in this particular design and if you can brief a bit about them.
GK: The place was reformed with Vox Interiors' wall coverings and ceilings which gave them a creative and tactile touch sensation. The infra-top ceiling system is innovative and has extraordinary quality. Other highlights in the office would be the KKR bus and movie posters and the exquisite painting inside the office made by Francois Lesage.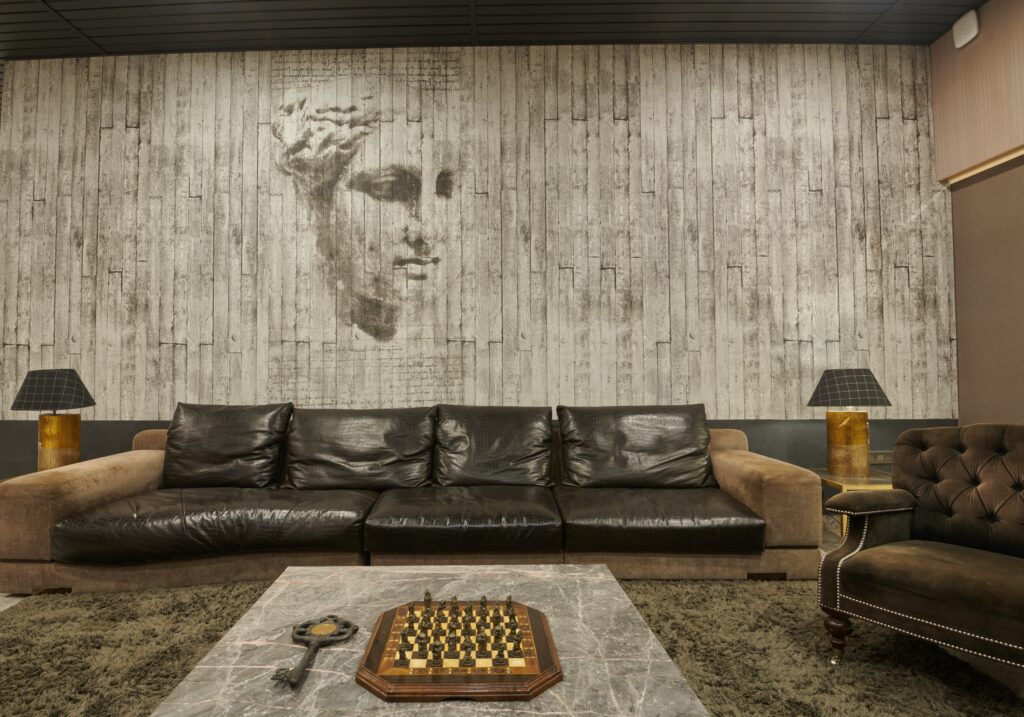 RH: Was there a particular reason you chose a Muted Color Palette for this design?
GK: Because it is a place of work and it wouldn't feel right with loud colours. Muted colours give a sophisticated feel and create an aura of calmness which works beautifully in a working space.

RH: What according to you is one Design Trend of 2021 that has your heart?
GK: Definitely having your space flexible and versatile. It should be comfortable, yet stylish that reminds one of a far-away holiday considering how Covid-19 has taken a toll on our travel desires.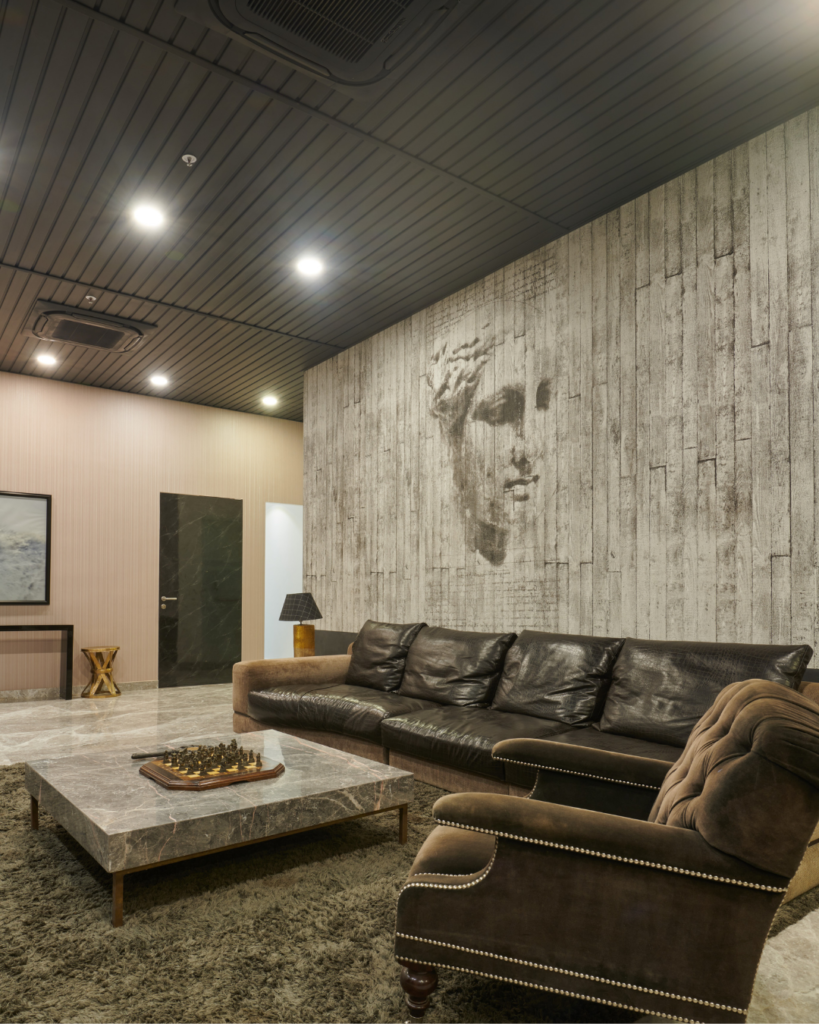 Q : The Architect's Diary (Ar. Radha Hirpara)
A. : Gauri Khan Designs (Gauri Khan)