&nbsp
There is a hairline difference between animating a concept into a space and leading a space to feel the essence of the concept. Shakti House, the modern design house picks the latter to immerse the space in Rajasthani designs with ethnic design elements and contemporary aesthetics. Decked in checkered flooring with paneled ceiling featuring faux cornices illustrates the bar area. The ornamental niches finished with electric blue and metallic florals, set an exquisite mood for a drink, or a casual conversation. ~Yamini Vaswani
Rajasthani Ethos of Modern Design House Curates this Leisure Residence in Vadodara | Associates Design Studio
Visit: Associates Design Studio
The "Shakti Bungalows" at Vasana Road, Vadodara is one of the elite projects by Ar.Ruchir Sheth. It showcases the true essence of royalty in the form of a Rajasthani theme perfectly blended with contemporary designs. The owners envisaged it to be a lavish bungalow on Rajasthani royal heritage theme, from upholstery to architecture, everything has been articulated to meet their needs in the exact same way.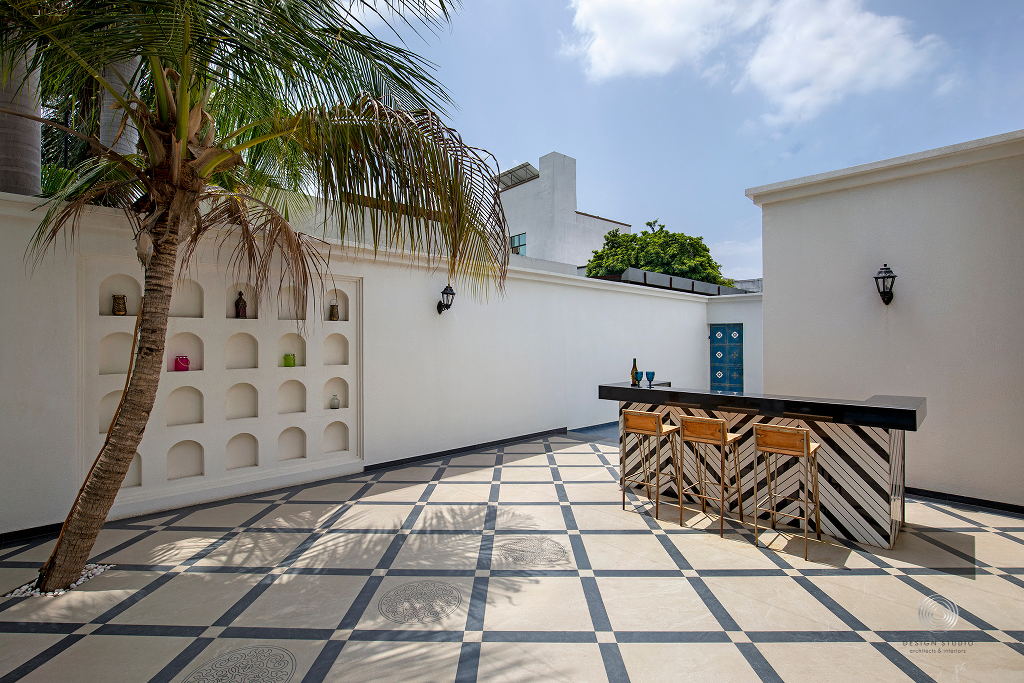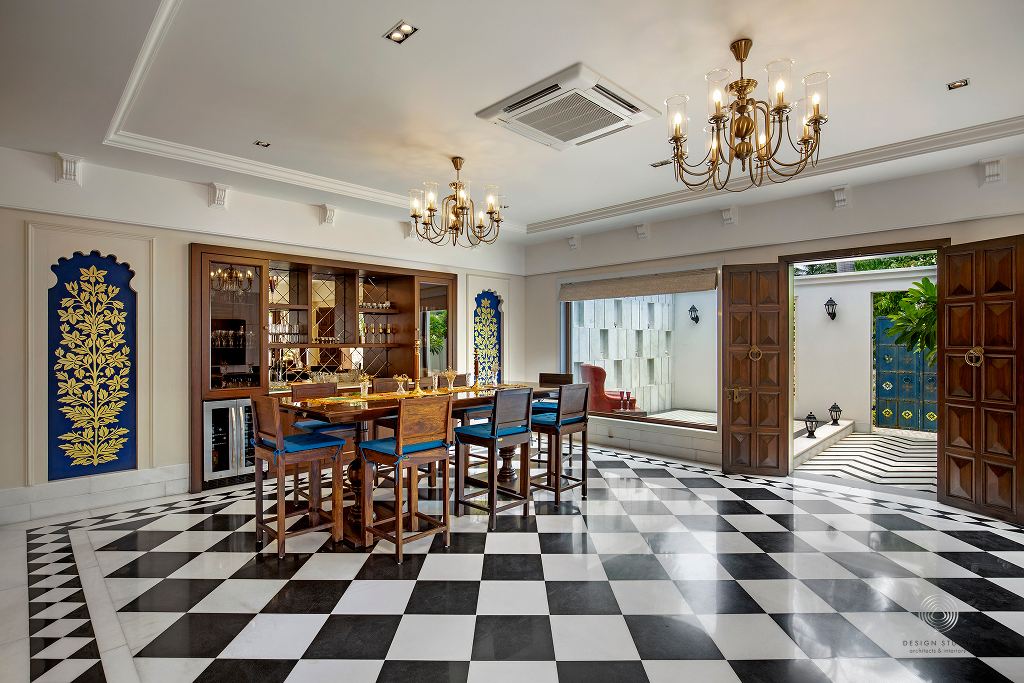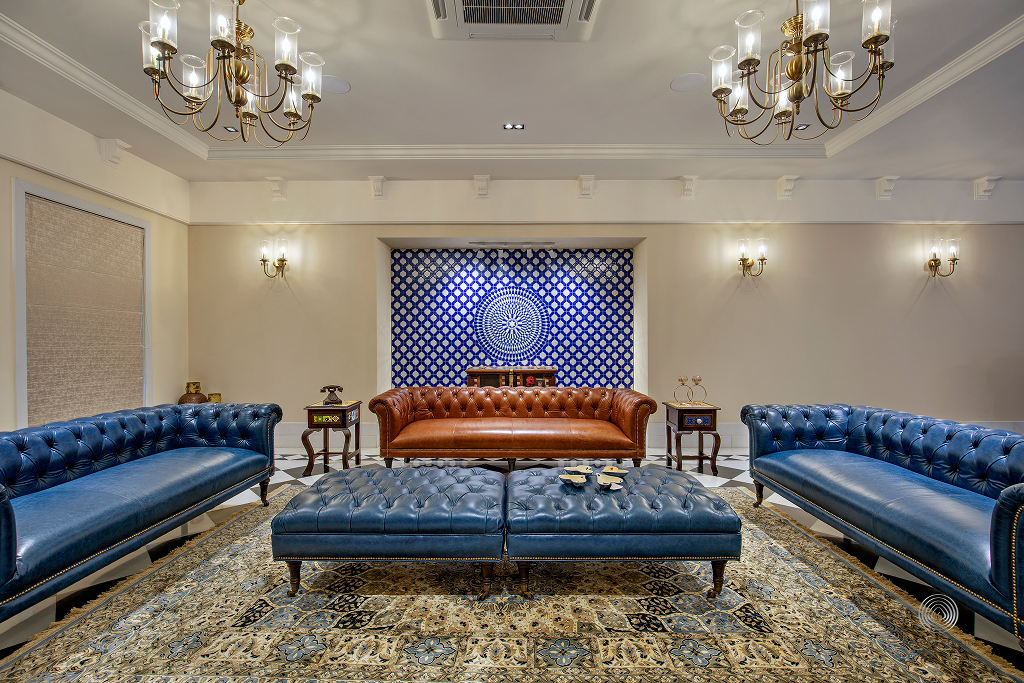 The interior of the majestic living area is a sheer creation of class and beauty. It has been decorated and furnished with royal blue and earthly tones. The intricate royal blue design on the wall complements the upholstery, the flooring is of natural marble which imparts a royal element and the room is finely decorated with vintage artefacts and wooden tables.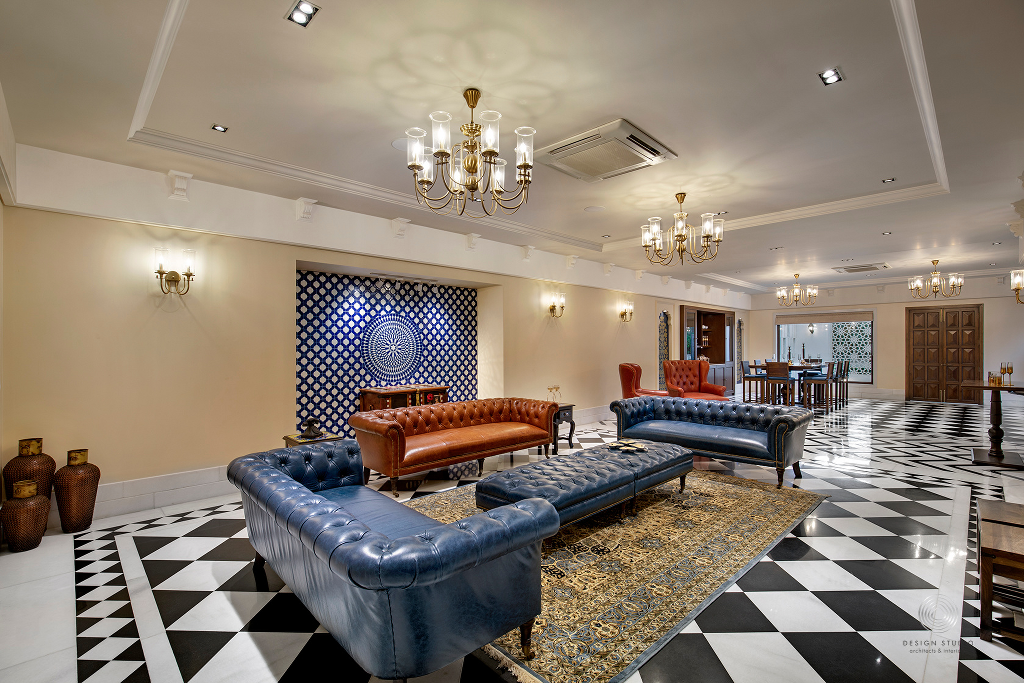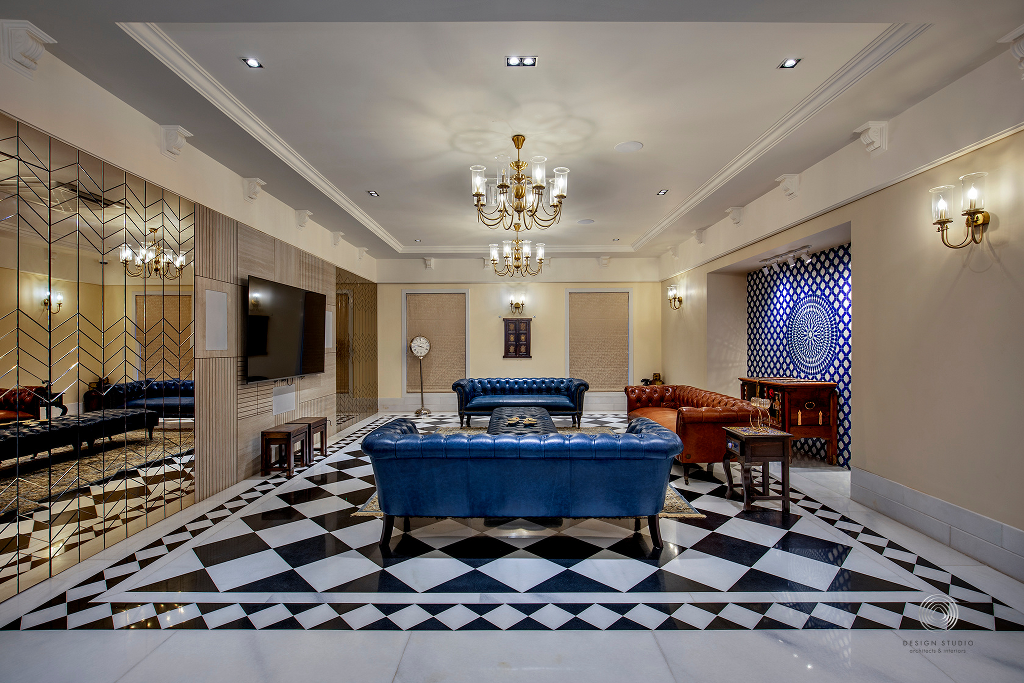 The mesmerizing passageway towards the patio welcomes the guests on the zigzag and checkered designed natural marble flooring amidst the dim lights of the mini post-top lanterns. A royal set of table and chairs placed in the corner with a purpose to spend time with the trees, winds and skies elevates its beauty even more. To complement the contemporary décor and keep the royal essence alive, the jali windows and the box doors were chosen.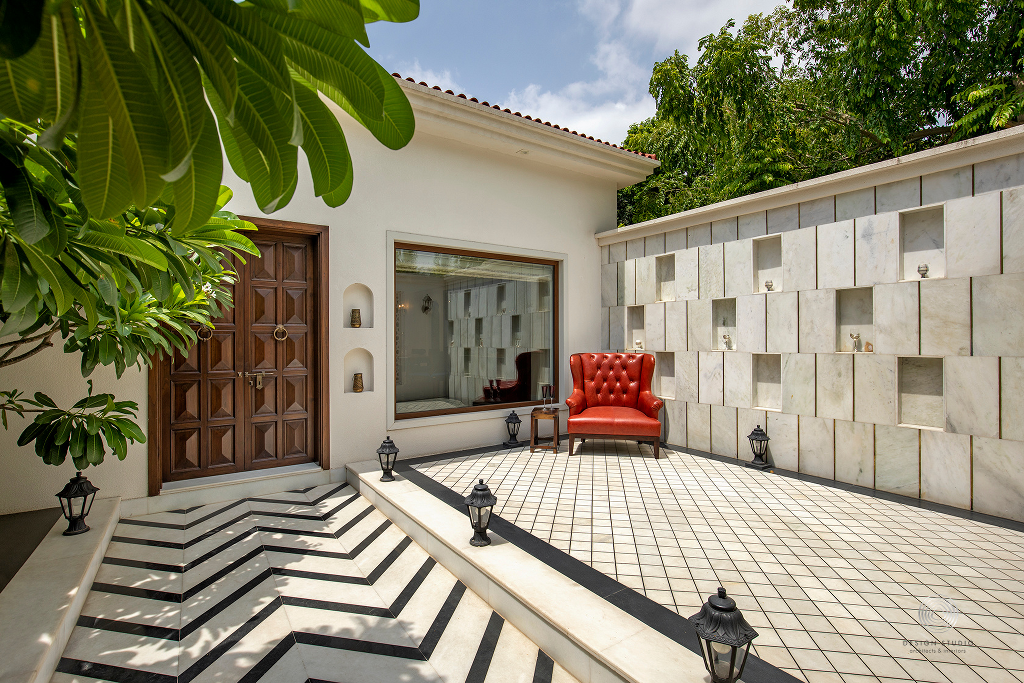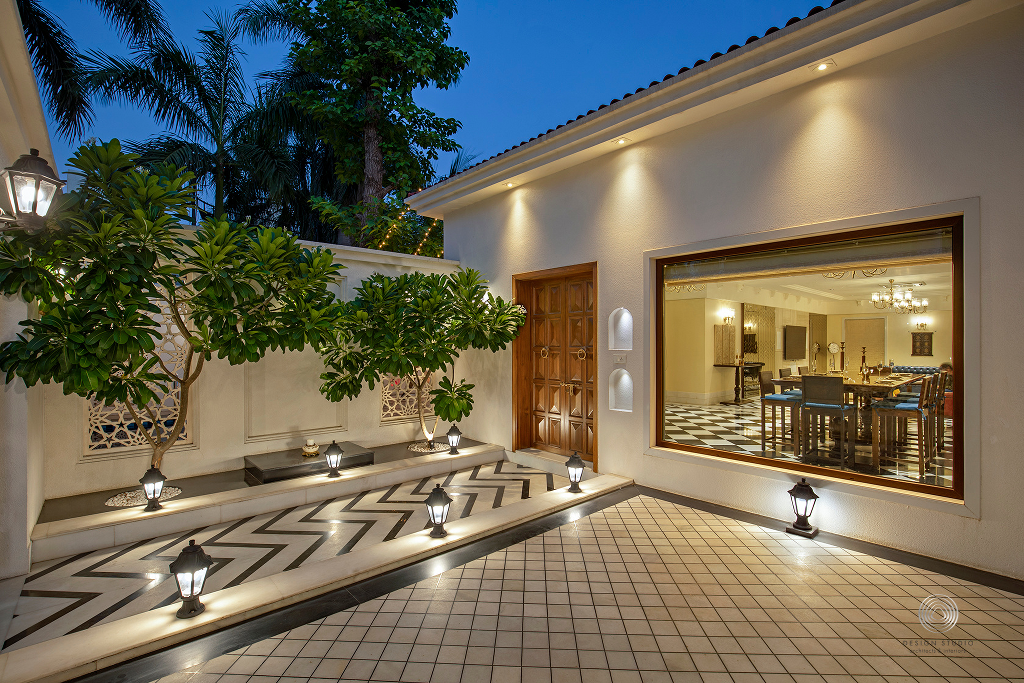 When it is all lavish, why the bathroom should be left untouched? The bathroom is entirely based on minimalism. The flooring is made of blue vitrified tiles with elegant tile art on it with the somber bathroom faucet.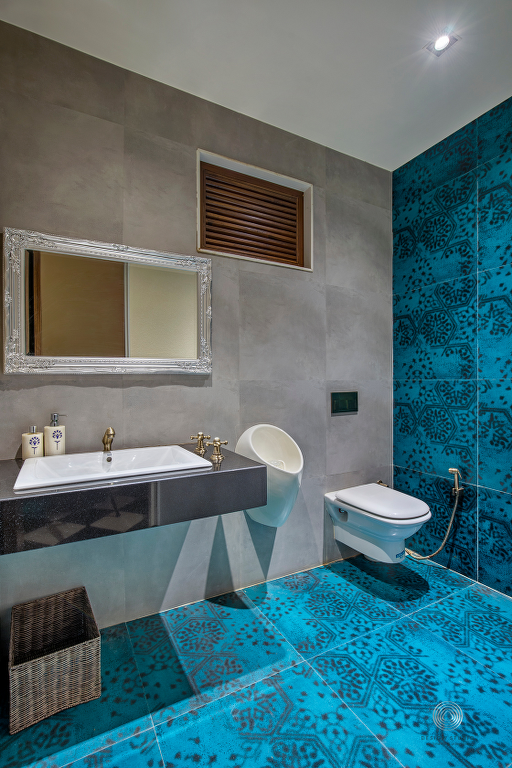 When it comes to a house party, how can a swimming pool not be there? Without interrupting nature, the backyard has been meticulously utilized. The small swimming pool dramatically boosts the home's value. It has been built for sunbathing, gentle night swims and it also amps up the aura of the party! Whilst the pool is the striking element, the wall arch shelf and jali windows maintain the heritage touch of the patio.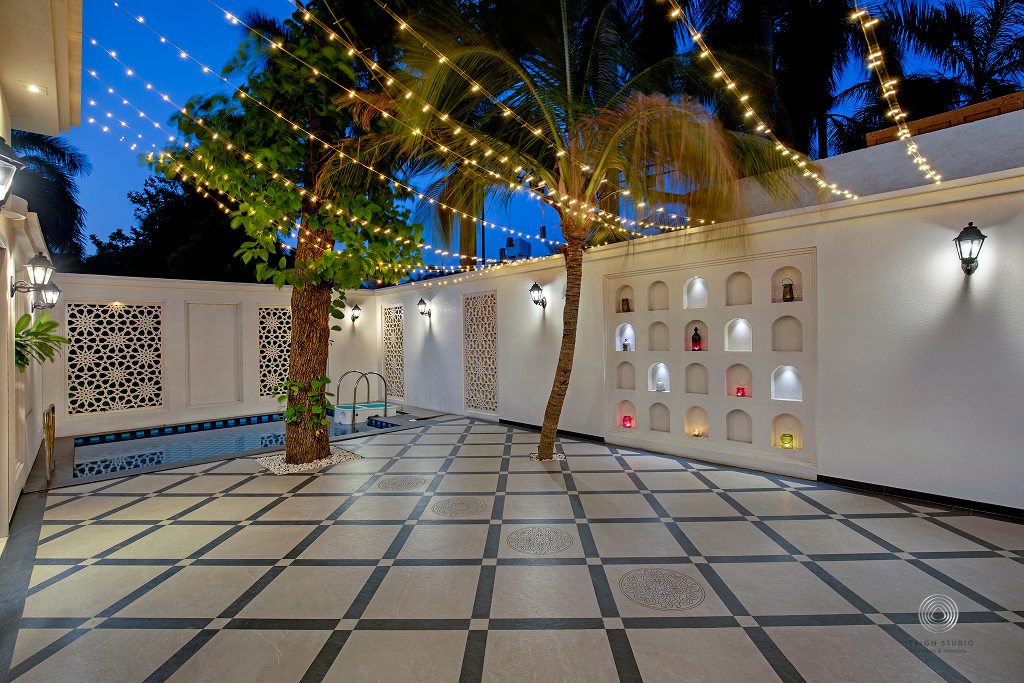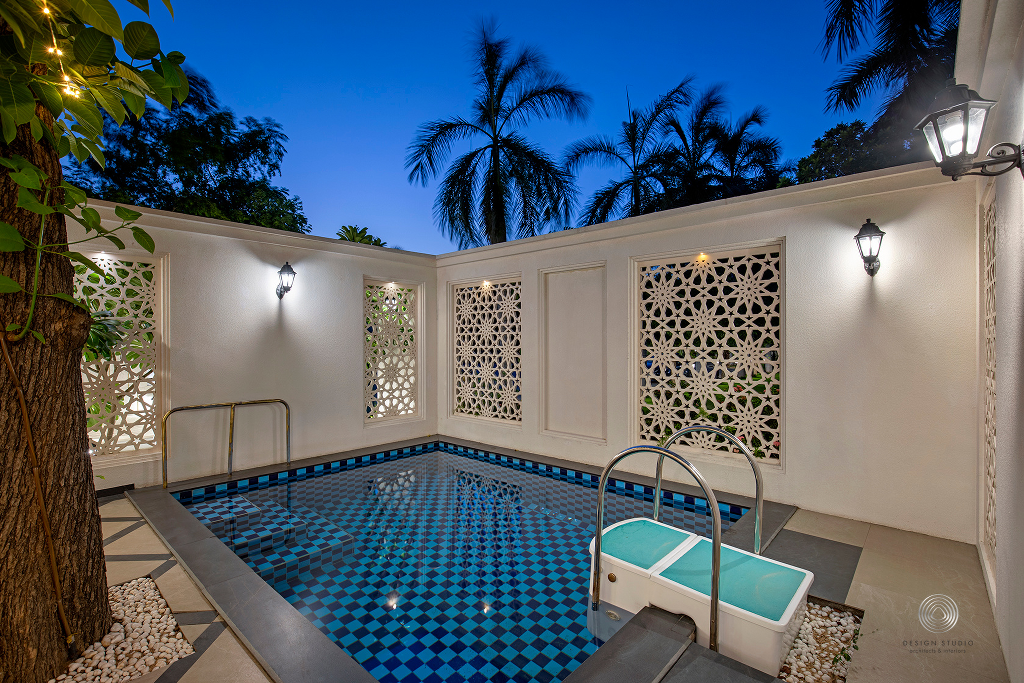 The veranda of the house is filled with luscious greenery. The traditional box gate with minimal flowery designs on it opens the doors of the mesmerizing view of the veranda where various trees & bushes are spread all over and the soft lighting of post top lanterns enhances its beauty aesthetically.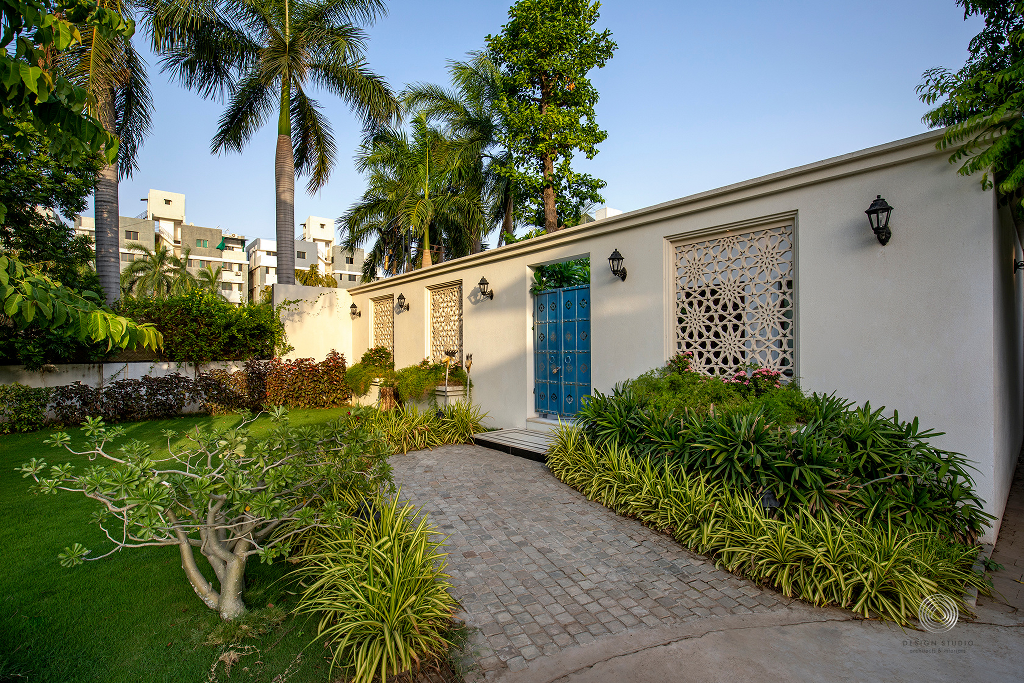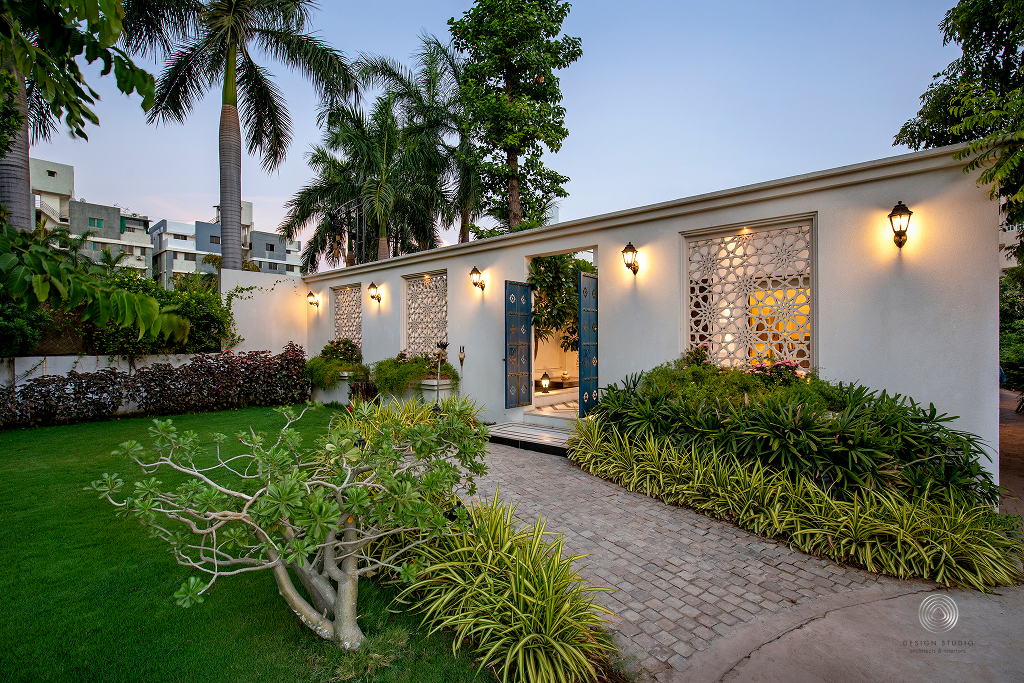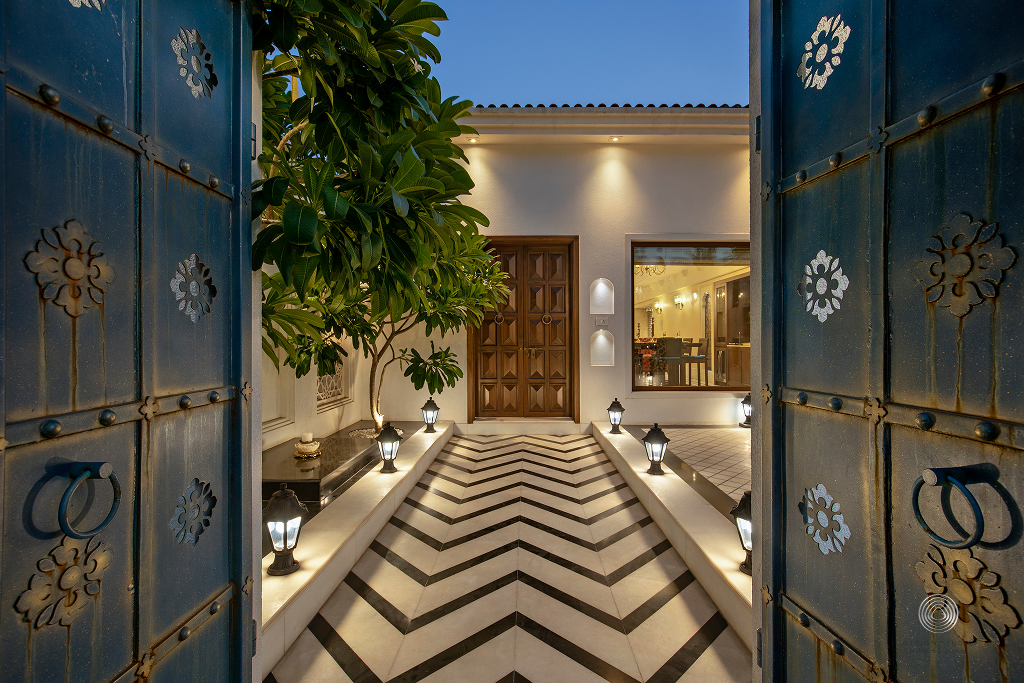 Fact File
Designed By: Associates Design Studio
Project Type: Residence Architecture and Design
Project Name: Shakti Bungalow
Location: Vadodara, Gujarat
Year of Completion: 2020
Duration: 8 months
Plot Area: 3000 sq.ft.
Project Area: 2000 sq.ft.
Project Cost Appx: 50 Lac
Design Team: Krupal Sheth
Photography Credits: Tejas Shah Photography
Products and Materials: Lighting: Hybec | Doors, Partitions and Windows: Fenesta | Sanitaryware: Kohler | Furniture: Gulmohar Lane | Kitchen: Bathadorn | Paint: Asian Paint | Artefacts: At Home | Hardware: Hettich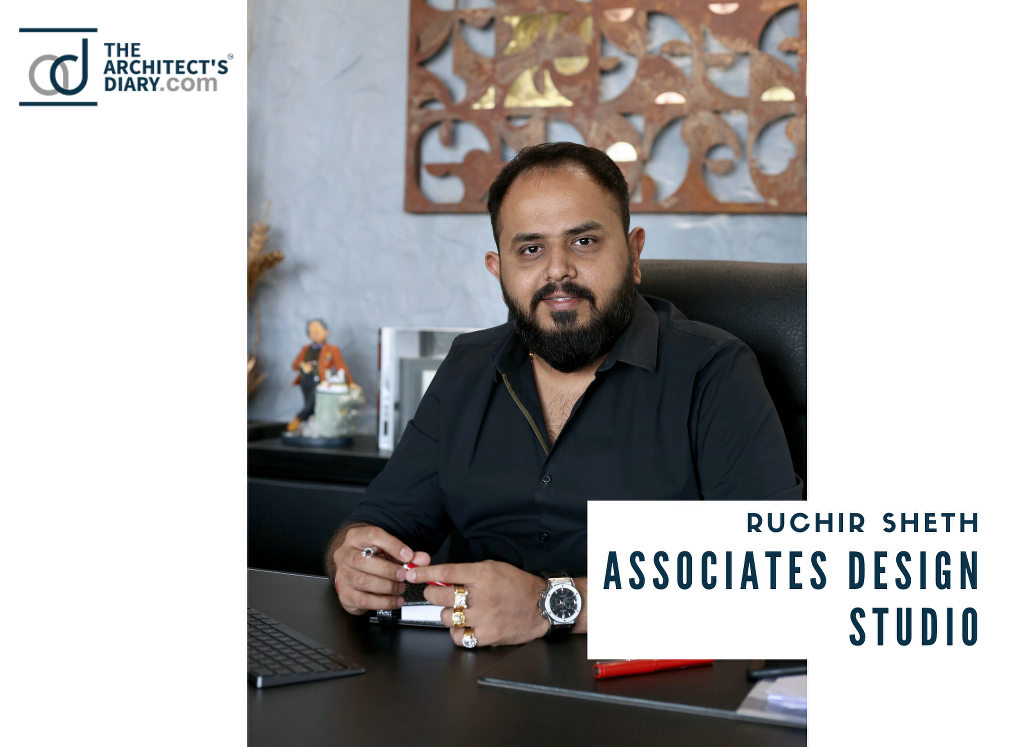 Firm's Website Link: Associates Design Studio
Firm's Facebook Link: Associates Design Studio
Firm's Instagram Link: Associates Design Studio
For More Projects >> Features of a Traditional Indian Home into A Contemporary Dwelling Space