&nbsp
Private Residence With Indoor Pool And Brick Feature Wall At Its Heart | Shanmugam Associates
Located in the small town of Pudukottai, this private residence with a nice pool, lots of privacy, and green pockets is an extension of the personality of the doctor couple the abode was designed for. As the neighbor had built without any setback and with no windows on the east sidewall, the swimming pool was identified to be located in the east.
Visit: Shanmugam Associates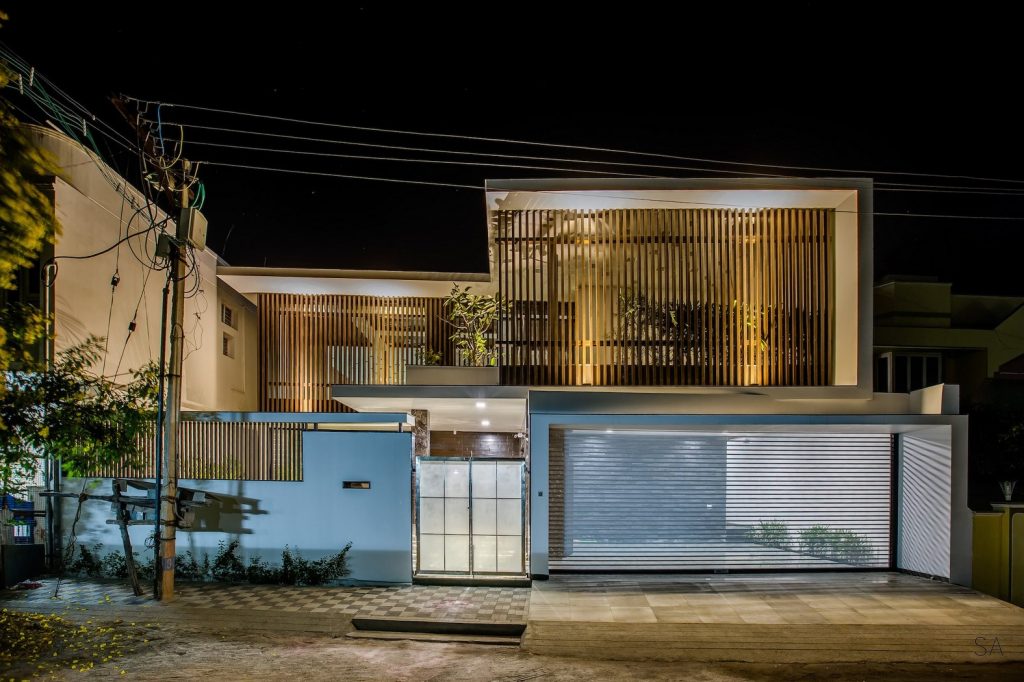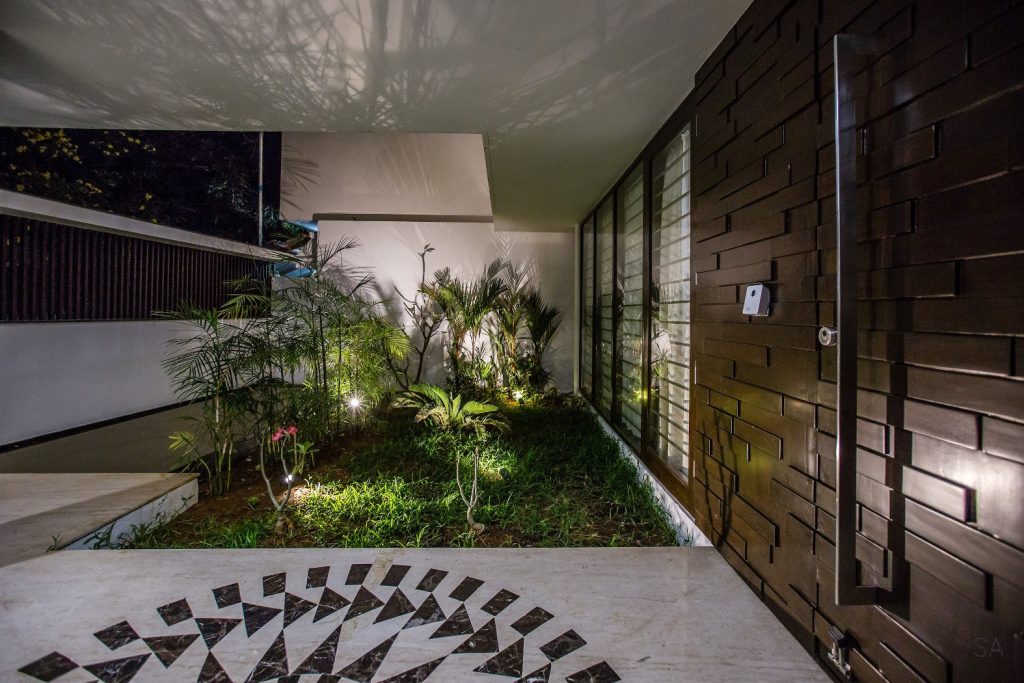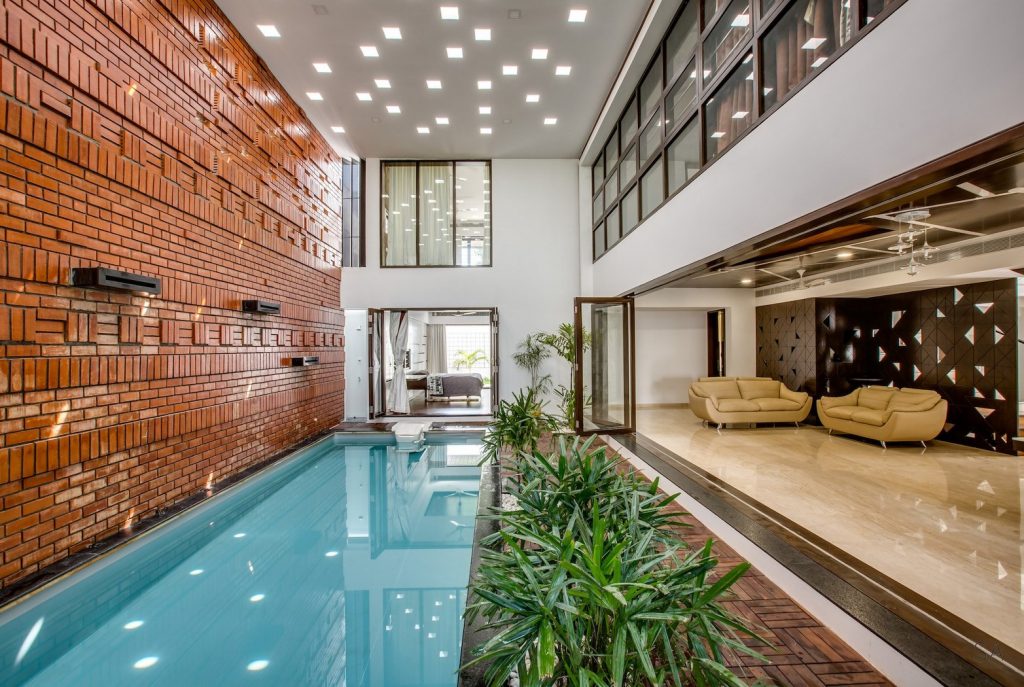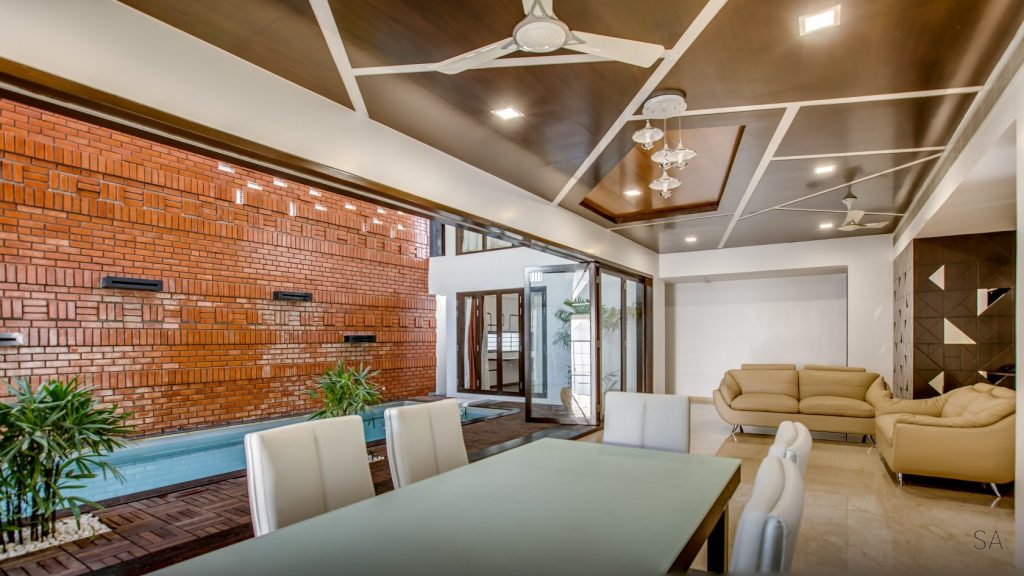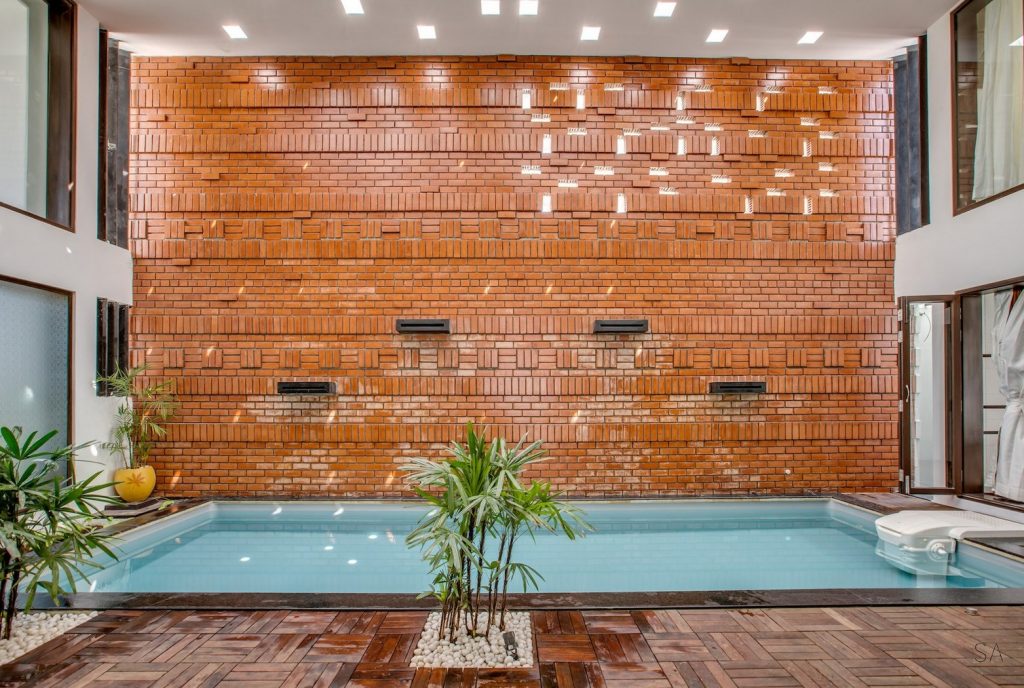 Considering the existing site conditions, services comprising the staircase, kitchen, and toilets were stacked up on the west side. With the swimming pool as the central feature, the living, dining, and bedrooms are oriented overlooking the pool.
To address privacy, vertical louvers were provided for the first-floor balcony and a large yet dense landscape of about 13' x 45' was given on the rear with two mango trees. Bedrooms are placed abutting the garden to have a nice view yet privacy. The roof punctures allow light and ventilation to dissipate into space below while also creating shadow play.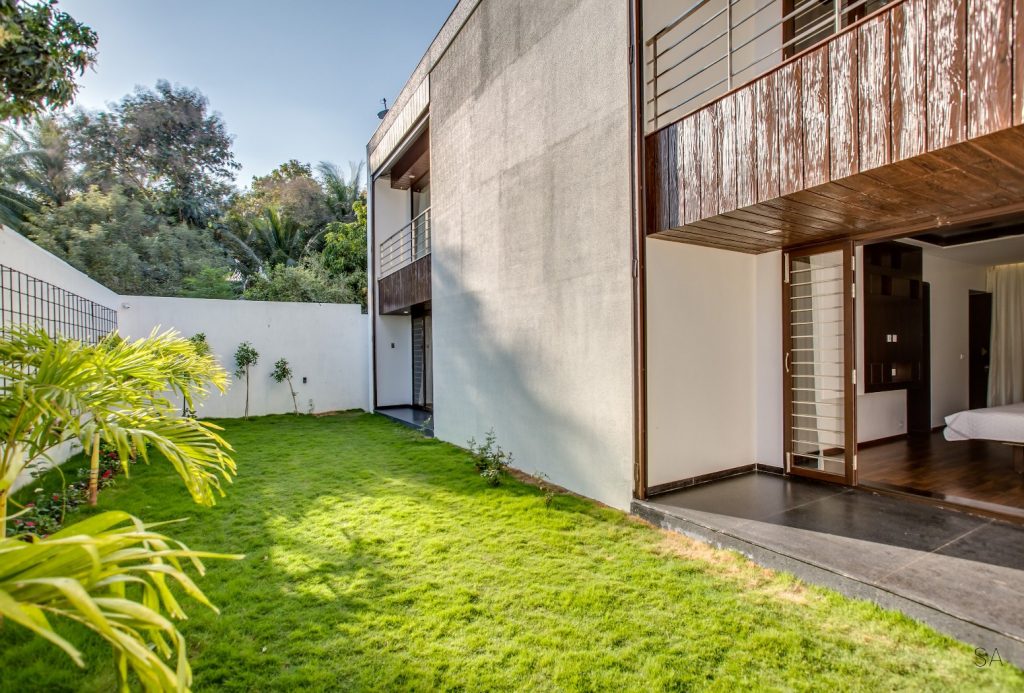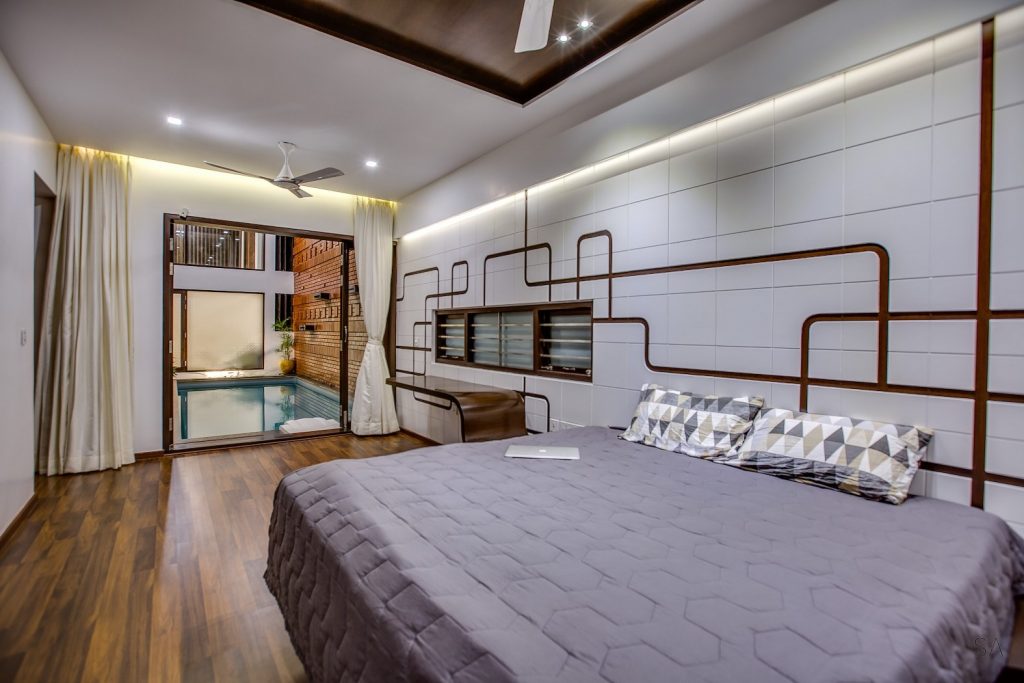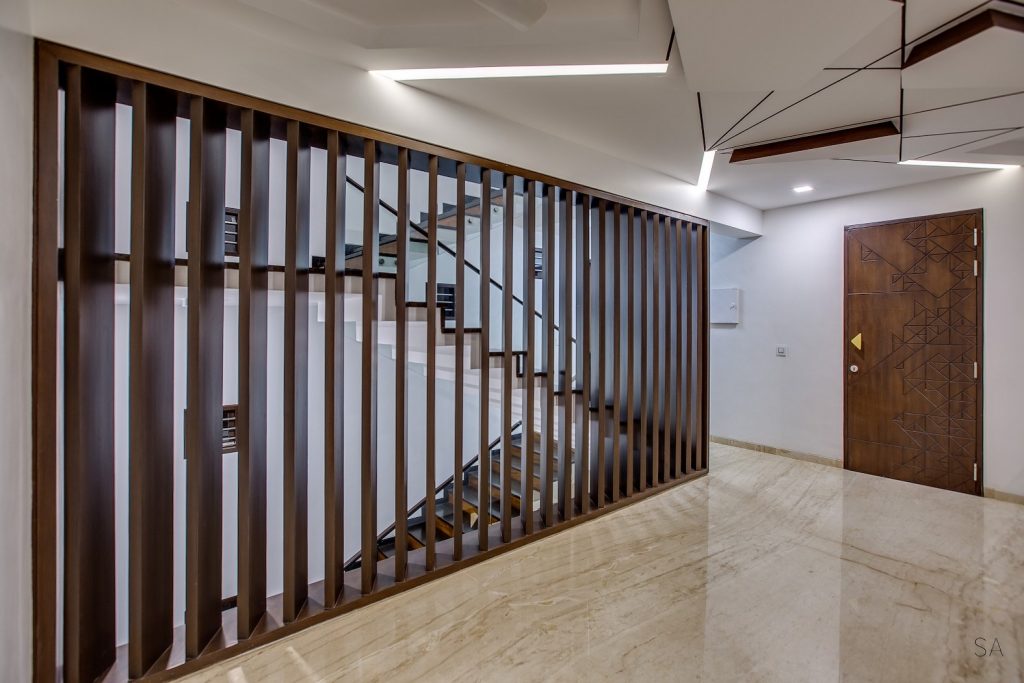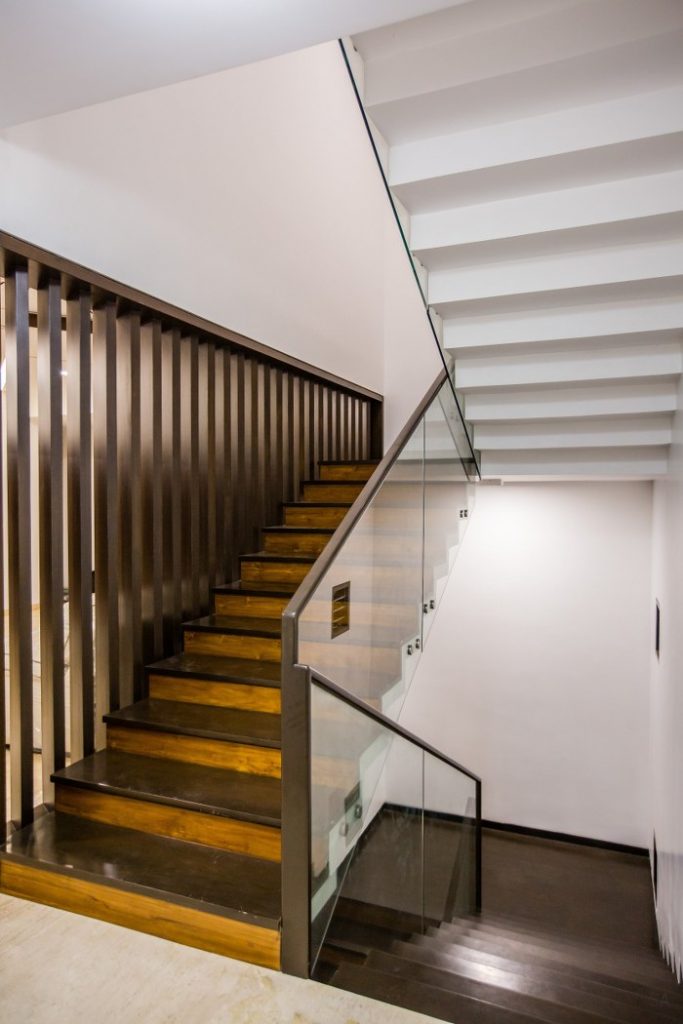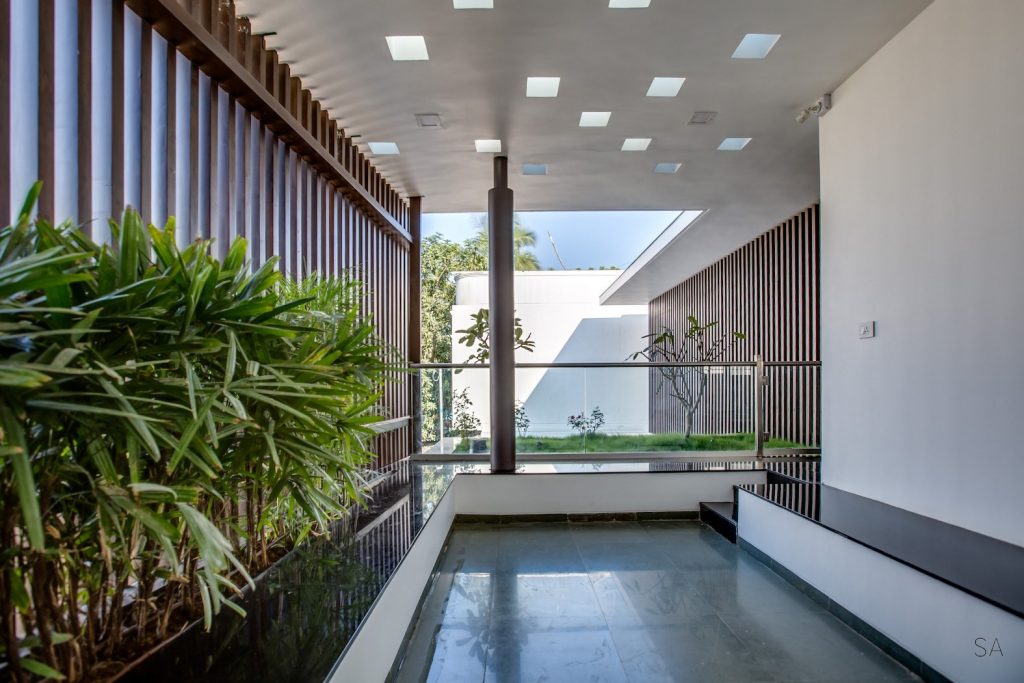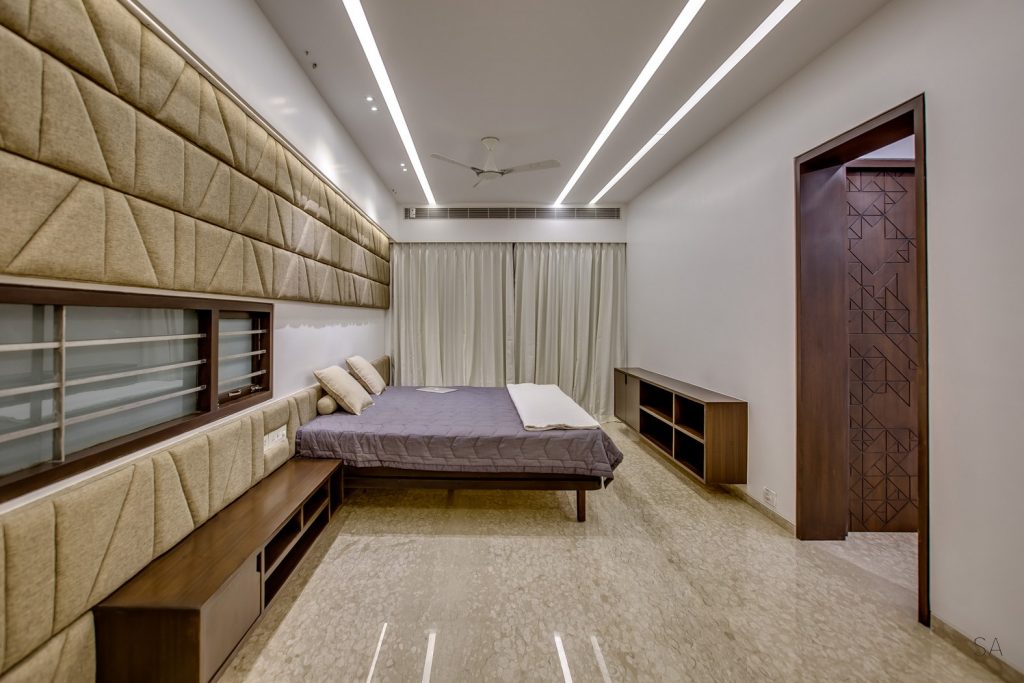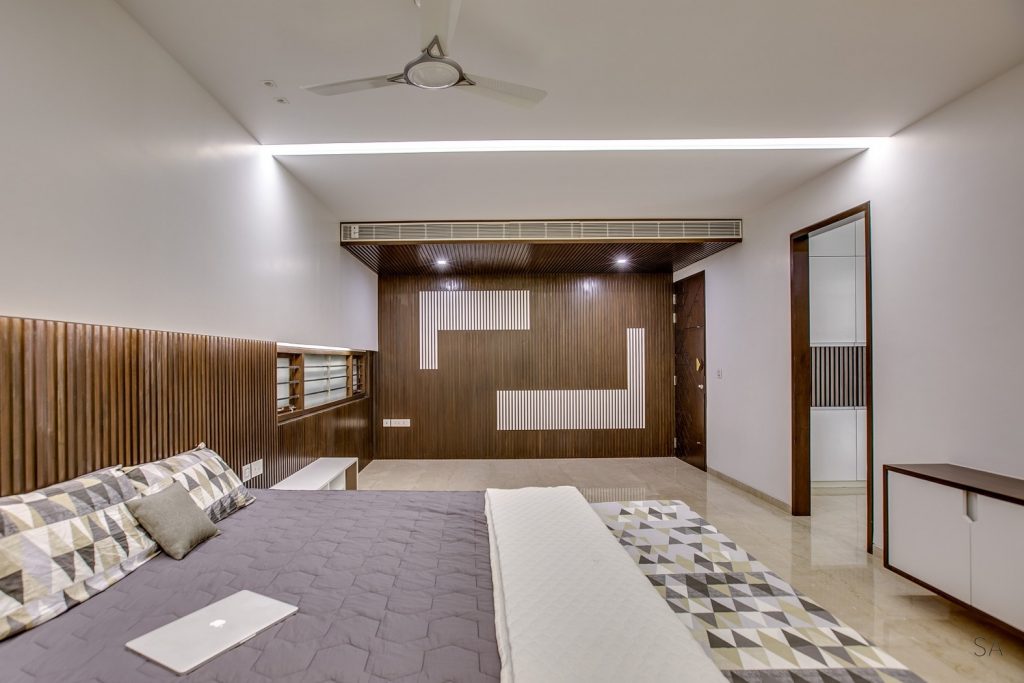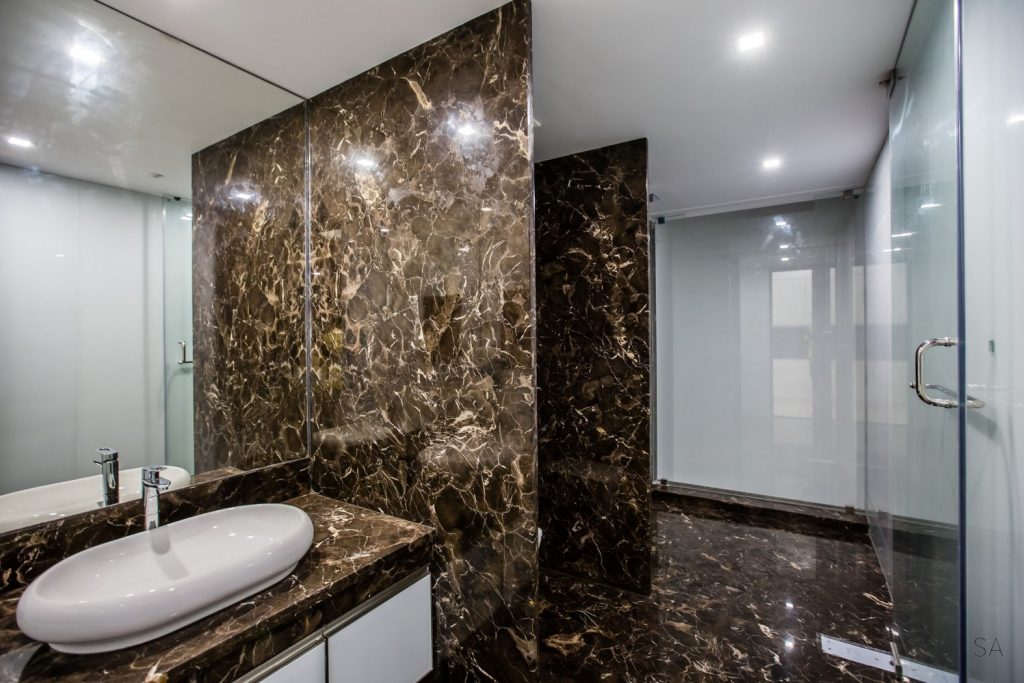 FACT FILE:
Architects: Shanmugam Associates
Project Name: Malar's Residence
Project location: Trichy, India
Area: 5000 sqft
Year: 2018
Design Team: Shanmugam A, Raja Krishnan D, SanthoshShanmugam, Balasubramanian, Karthickand Prahalathan
Structural Design: Shanmugam Associates
Photo Credits: LINK Studio, Bangalore
Website: http://shanmugamassociates.com/
Facebook: https://www.facebook.com/shanmugam.associates