Winter is right around the corner which means it is time to engage in some last-minute preparations to get your home ready for the season. The extreme weather conditions can cause some damage to your property, so you should take a few precautionary measures to protect your home ahead of time.
Out of the many things you should do, preparing your gutters is one of the most important. This house component is essential to the home's structural wellbeing as its main purpose is to catch rainwater and direct it from your foundation. If you fail to do this, the chances are you will face an array of problems down the road including exterior damage, water leaks and ice dams.
Fortunately, prepping your gutters for the winter is very easy to do. All you have to do is ensure that they are working properly by following the five tricks mentioned below in this post.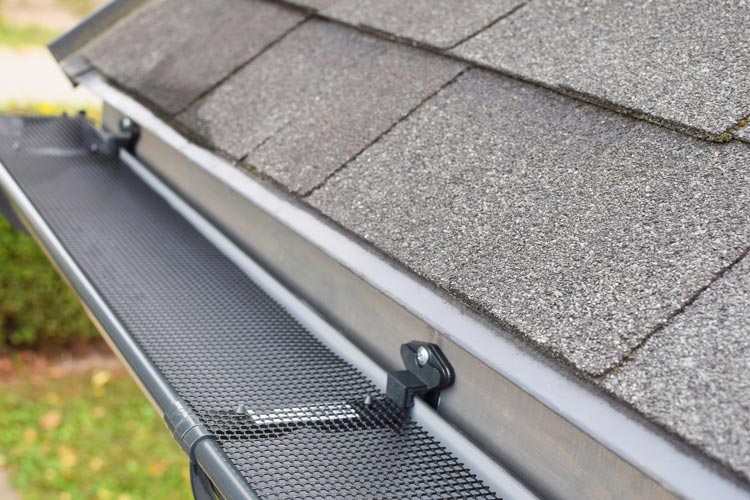 Inspect for wear and tear
Over time, gutters are likely to get damaged due to various reasons such as a clog, loose screws or being leveled out. All of these causes can put a lot of stress on the gutters, block the water flow and send them flying downward or hanging sideways.
If this is the case for you, then you should make a call to a local installer to fix your gutters before winter arrives. Hiring a professional to do a gutter installation is the most cost-effective way to prevent further damages to your property. It only takes a few hours to install and will help you avoid additional house expenses.
Clean your gutters
Another way to prepare your gutters for wintertime is to clean them thoroughly. During the fall, debris such as leaves, branches and other items fall down and some of them end up getting inside the gutters. So, if you don't remove them, the chances are your gutters will get clogged and might break or crack from the weight.
Fortunately, cleaning your gutters is an easy DIY job that you can do yourself. All you need is a stable ladder to climb on, a gutter scoop to remove the debris and a garden hose to rinse off.
Install gutter guards
A low-maintenance option that will keep your gutters working properly without getting clogged is to install gutter guards. This is a water-permeable barrier that covers the top of the gutters which helps keep leaves and other debris out of the gutters as well as keep you off the ladder.
The great thing about this gutter protection system is that you can install the guards yourself or ask a professional to do that job for you. There are several types of gutter guards, so consulting with an expert is recommended to see which one best suits your house's needs.
Add downspout extensions
Downspouts are one of the most important components of your entire gutter system. Their main purpose is to divert water from your gutters and away from your house. Therefore, another way to prepare your gutters for the upcoming winter is to add downspout extensions.
These additional parts will help the water fall on the ground without splashing everywhere and causing potential damages to your house's foundation. It is important that you position them properly to prevent water from seeping into areas of the house it shouldn't such as your basement and the foundation of your home.
Trim any branches
As it was already mentioned, leaves and branches can cause most of your clogged drains. So, if you have large trees close to your house, you should consider trimming the branches above your roof to avoid any debris from them clogging the gutters during winter. You can do this either by yourself or call a professional to do that job for you.
Out of the many preparations you should do, this is probably the one you should complete at the end of summer before the leaves start to fall.
Final thoughts
Wintertime is characterized by extreme weather conditions which can cause severe damages to your home if you don't prepare it properly. One of the most important things you should do is check your gutters to see whether they are functioning as they should so you don't have to deal with clogged, sagging or broken drains.
If you aren't sure what steps you should take, be sure to refer back to our guide and follow the tips mentioned here to get your gutters ready for the winter season.