Penthouse Apartment Where Exquisite Art Meets Contemporary Architecture | K.N.Associates
Mr. Narendra Joshi, the mastermind behind KN Associates, got a call from Mr. KetanManwar for revamping his 4500-square foot living space into an aesthetic paradise. For the dynamic personality that he is, Mr. Narendra Joshi passionately took up the challenge in a matter of minutes to fulfill Mr. Manwar's wide-ranging aspirations.
Visit: K.N.Associates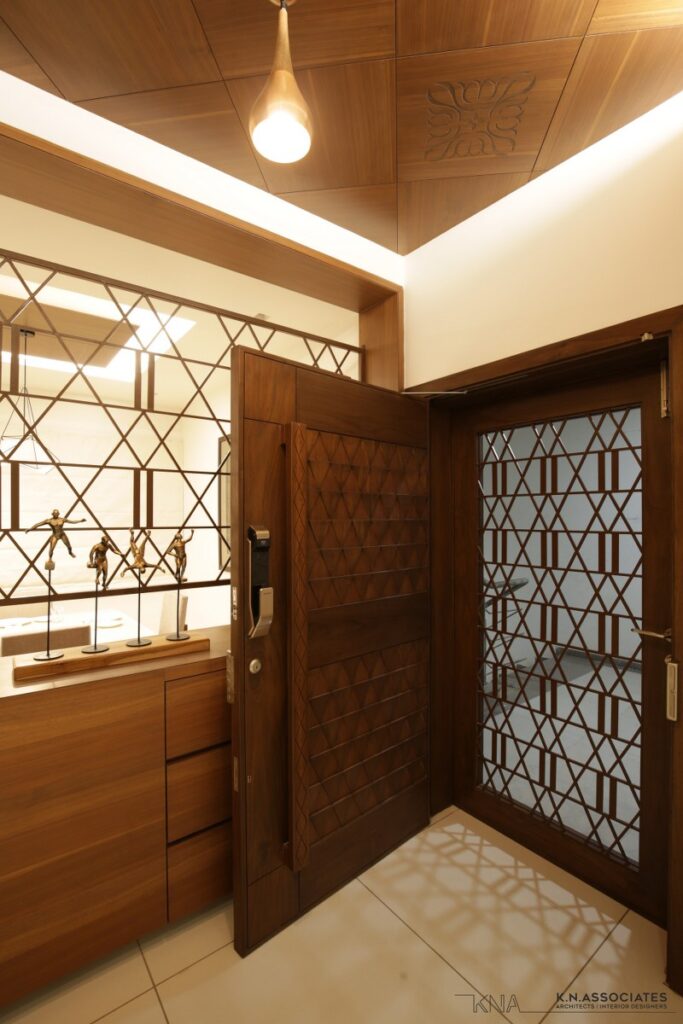 When it comes to Mr. Manwar's bespoke yearnings, including a profound desire to experience tranquillity, KN Associates keenly resorted to self-crafted artefacts, superlative design materials, and impeccable furniture specially made in India. From various seating areas and washrooms to all the foremost in-house spaces, everything has been taken care of with paramount professionalism and efficacy. Hence, what would have been yet another landmark project for the renowned firm, turned out to be something revolutionary, to say the least! Here's why.

&nbsp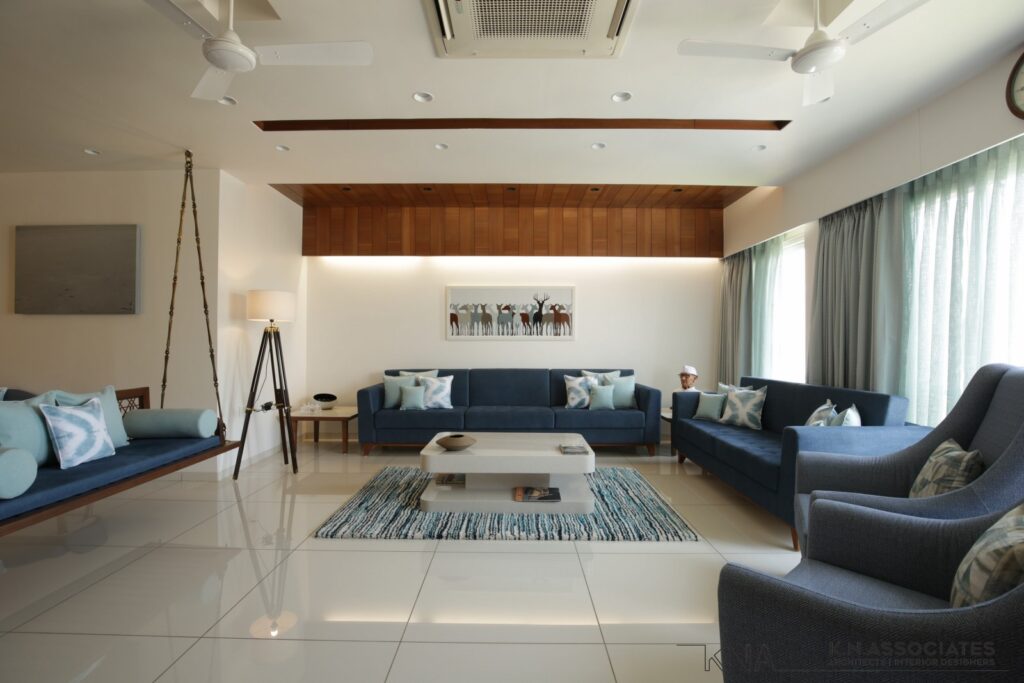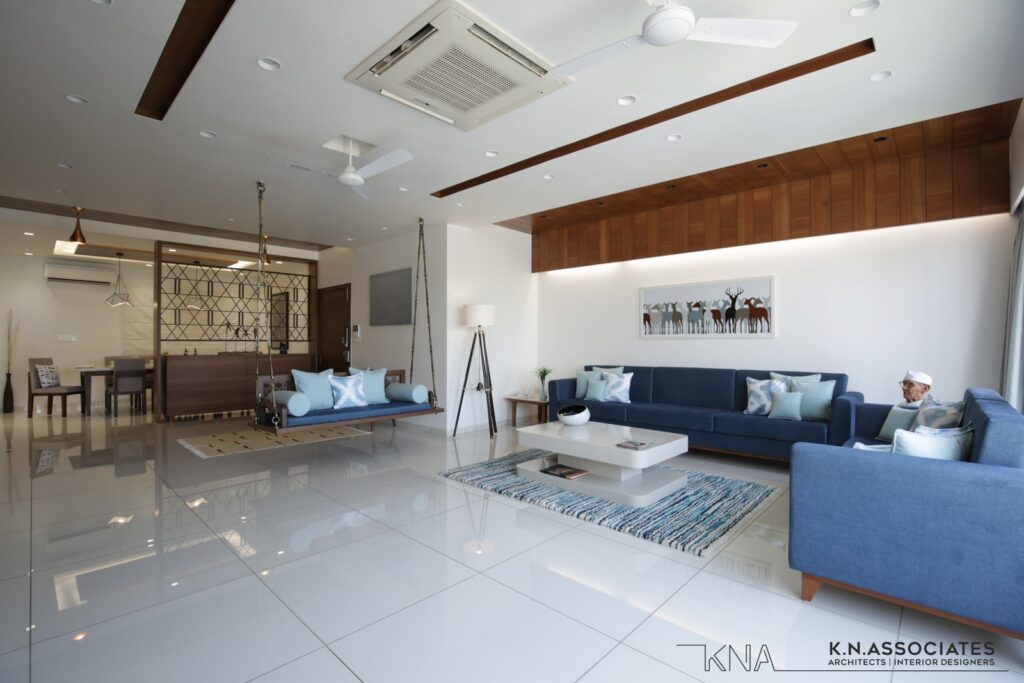 A Mesmerizing Welcome
Cool blues with serene hues – that's exactly what Mr. Manwar's elegantly refurbished living area zealously expresses! A fascinating foyer from the rear end of the swing streamlines towards the living area was calm and composed shades of white and blue enticingly await the beholder's eyes to sparkle with sheer ecstasy. This alluring and enthralling fantasy was effortlessly transformed into a blissful reality – thanks to KN Associates' proficiently designed sofas and furniture sets, along with the poised and graceful rugs, classy veneer paneling, and state-of-the-art drapery for the finishing touches.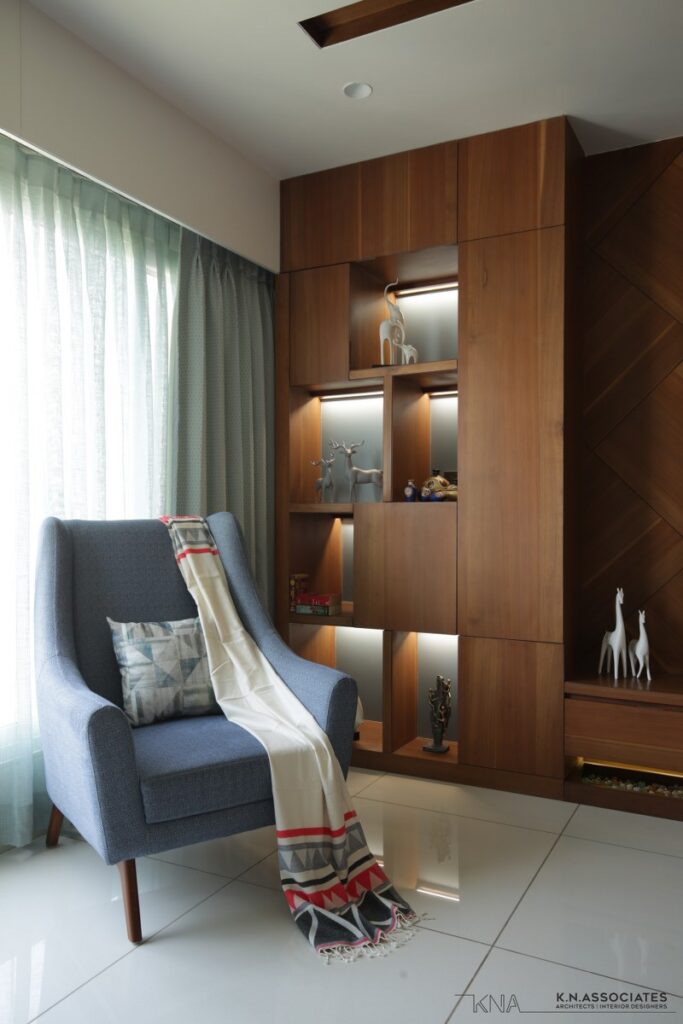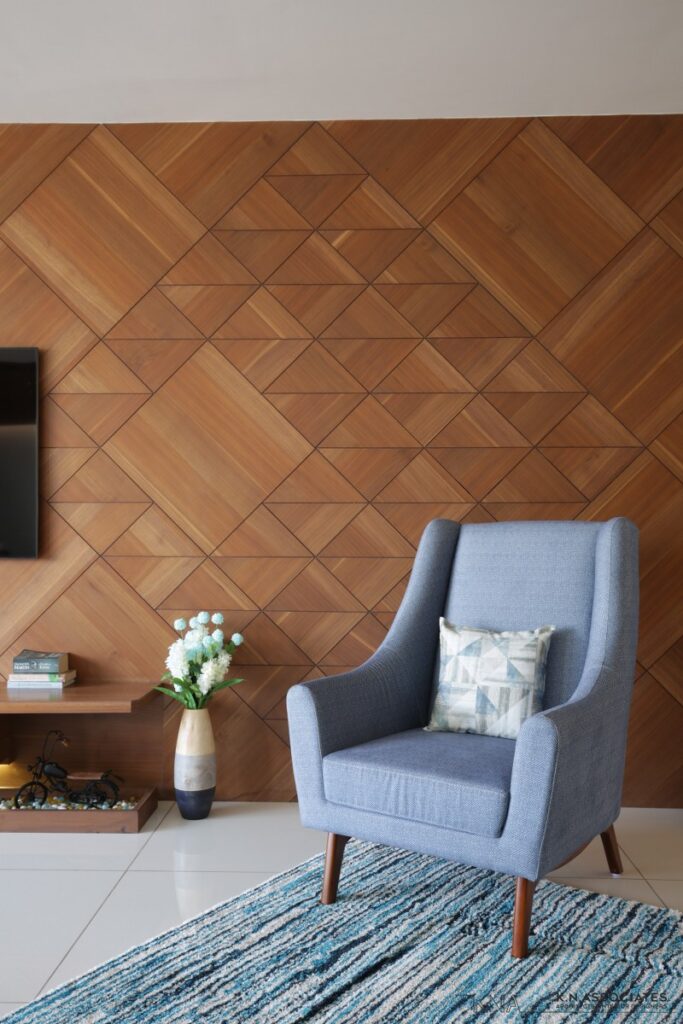 A Soothing Kitchen & Dining Area
A finely designed partition with detailed self-designed cuts is positioned adjacently to the foyer to ensure merely translucent visuals of the effervescent dining area. KN Associates have also placed its own self-designed sculptures to boost the artistic feel of the dining area.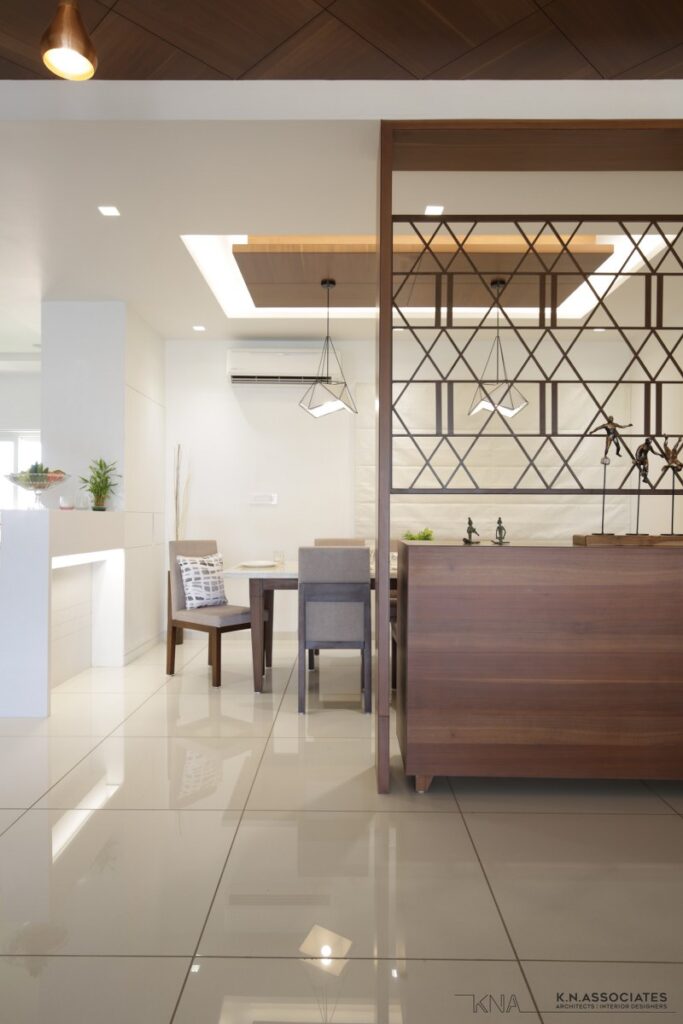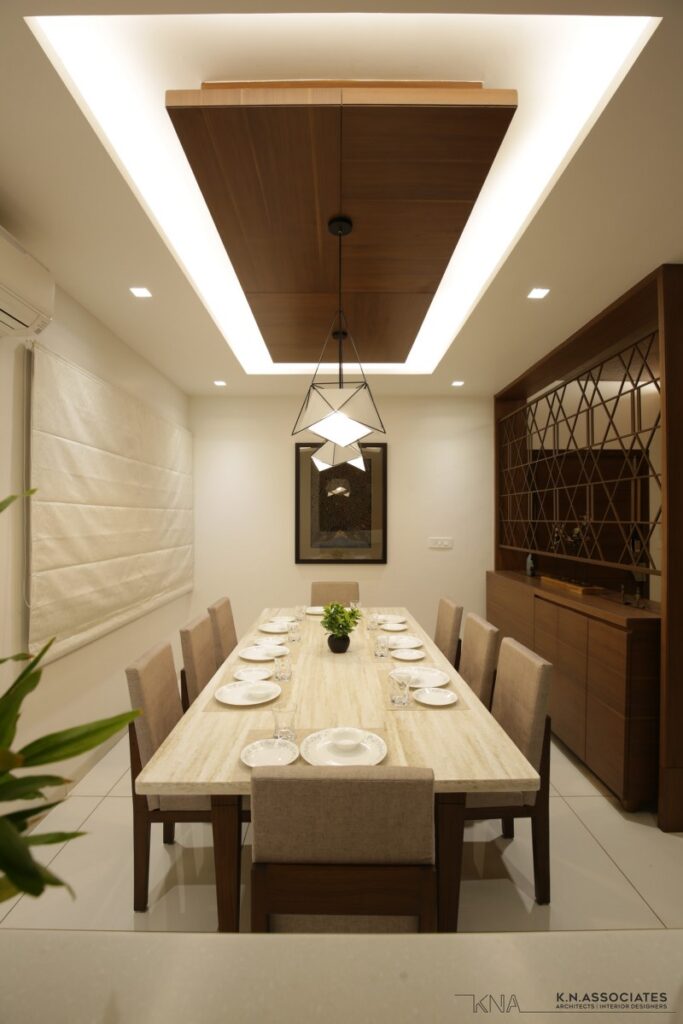 Alongside the dining area lies the adorning kitchen area, which boasts of an exclusively designed platform with Corian material having a glossy-white texture. This is ultimately resulting ina minimalistic yet appealing spectacle. The entire kitchen space is fine-tuned with a completely custom-made lamp to compliment this white wonder at all times!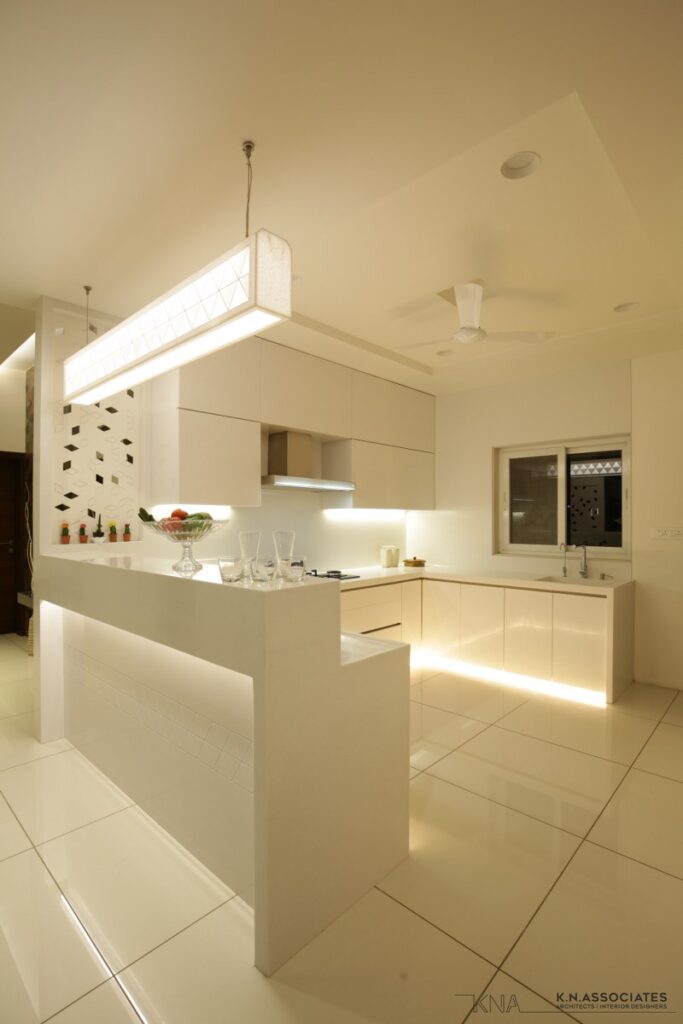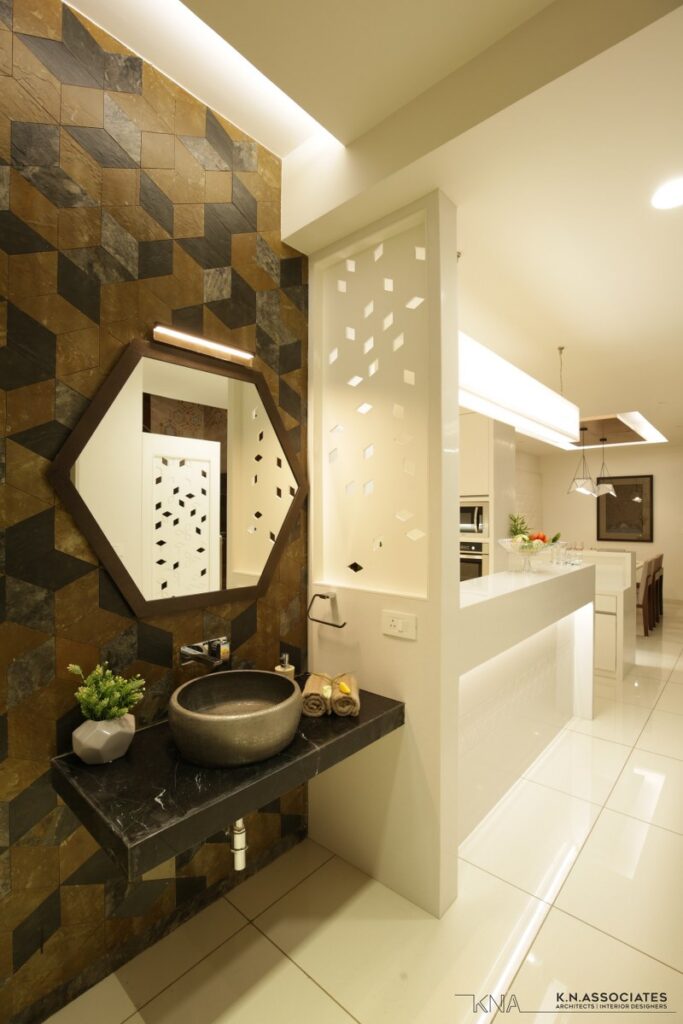 Discover the Beguiling Common Space
Adjoining the kitchen is this beautiful passage leading to the bedrooms! Stupendously, behind the magnificently carved walls, there's a midway marvel, in the form of a common space, designed to create a captivating aura while making sure that nothing falls directly into sight while entering this spellbinding corridor! This area comprises a contrasting wall shade that induces a vivacious change to the preceding sense of subtlety.
A Bedroom Worth a Zillion Glimpses
The bedroom contiguous to the common area has been smartly endowed with veneer panelling at several junctions to enhance the aesthetic value of the room. For instance, the walking wardrobe has been bestowed with wooden frames on the sliding shutters, coupled with a translucent fabric to provide the necessary opacity to it. The smooth textures immensely contribute to the room's glamour, making it look extremely lavish!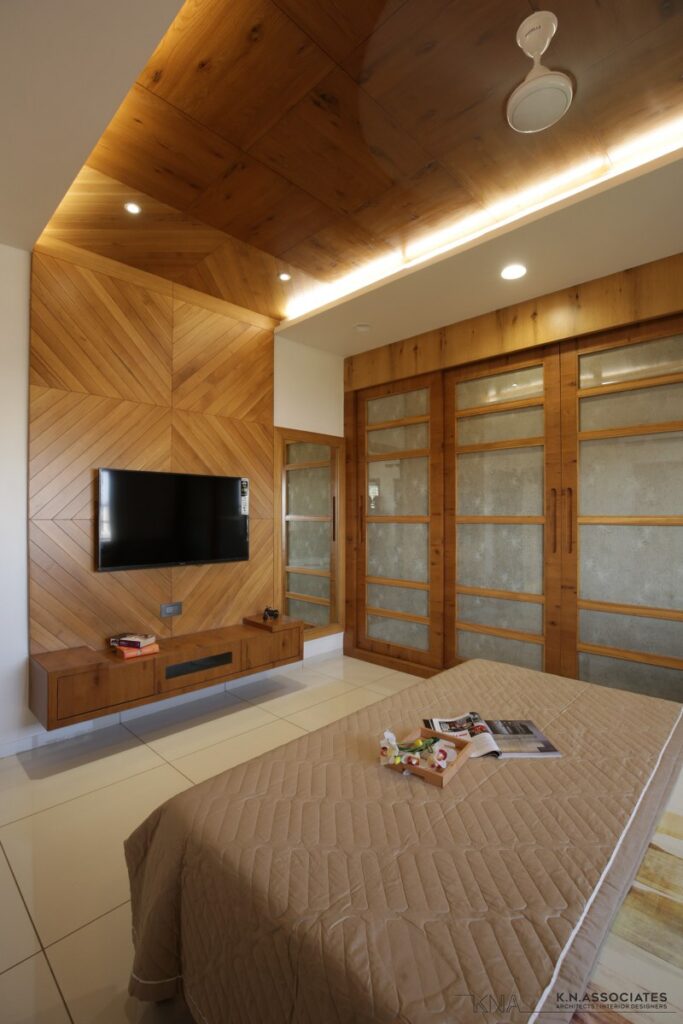 A Stairway to Nirvana
The stairs are an integral elementof this penthouse apartment. Veneer panelling has added an overwhelming resplendence to the stairs, just like myriads of other facets of this ravishing penthouse apartment. The hand-painted wall embracers in the corner prove to be the perfect icing on the cake. It's almost as if one could experience increasing levels of pleasure with every step taken, while lavishing utmost contentment into the eyes of the beholder. The lamps on the way upstairs are accurately tailored with throughout metal cutting to suit and adhere to the exuberance of the surroundings.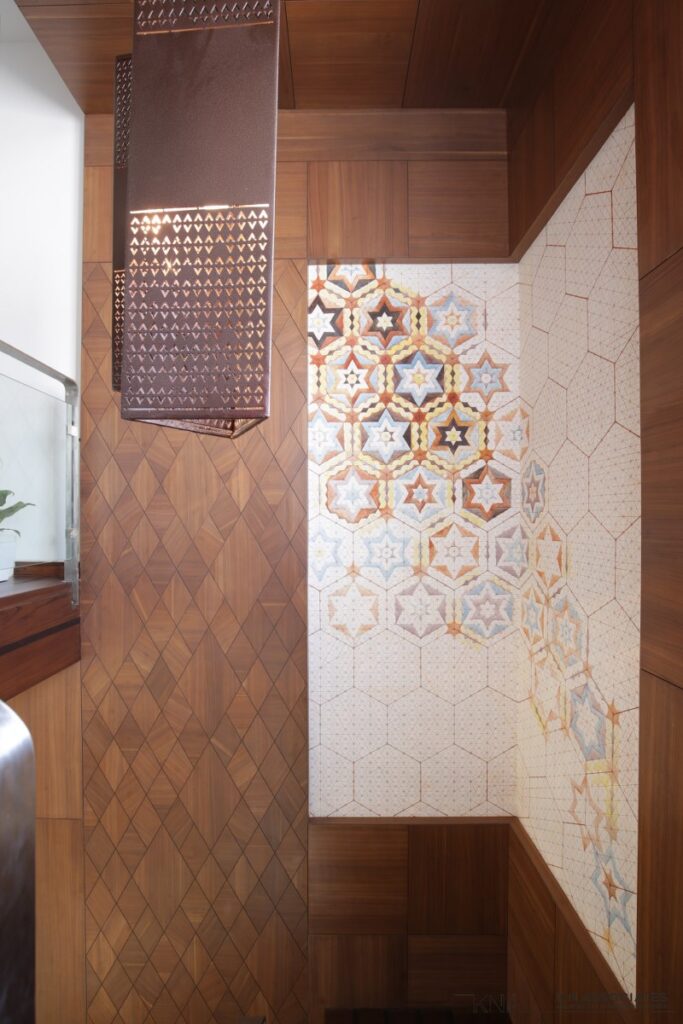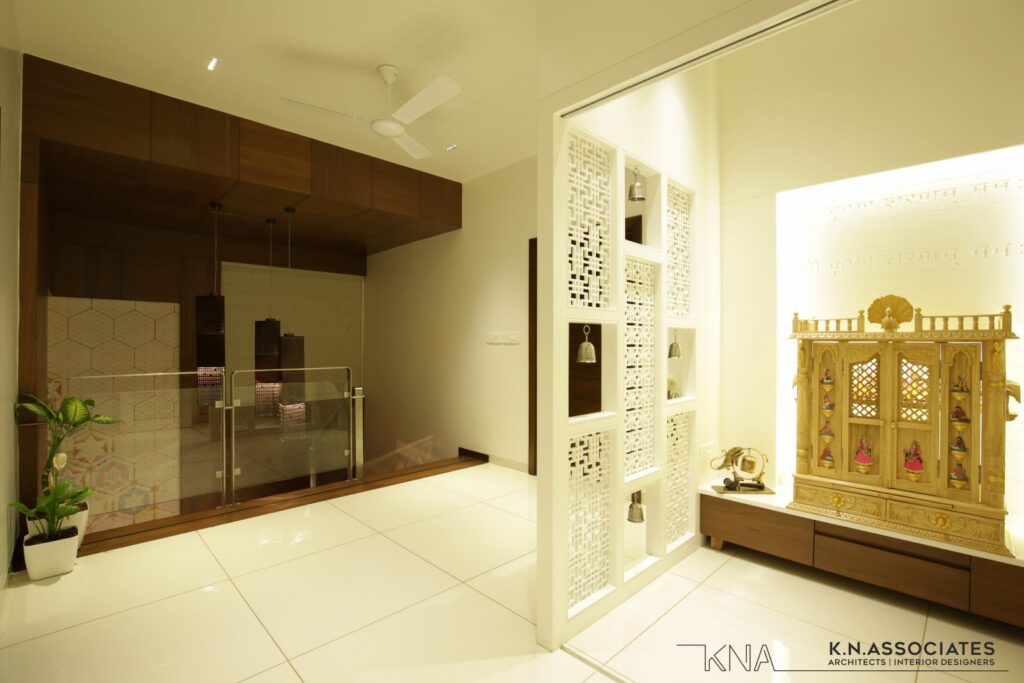 Home Theatre – The Nirvana Has Arrived!
The gorgeous stairs lead to a majestic home theatre with engineered hardwood flooring, wooden ceiling with fabric, and immaculate drapery. This is just half of the nirvana you were told about! That's because this home theatre relishes the presence of an exotic terrace garden with a luxurious gazebo! All of it is designed with a royal perspective, keeping in mind Mr. Manwar's regal and luxurious desires. KN Associates' hawk-eyed vision and leading-edge expertise laid outright emphasis on making the home theatre look as spacious and extensive as possible. This was achieved with the help of intelligent designing solutions, including the choice of shades and materials used to augment the space.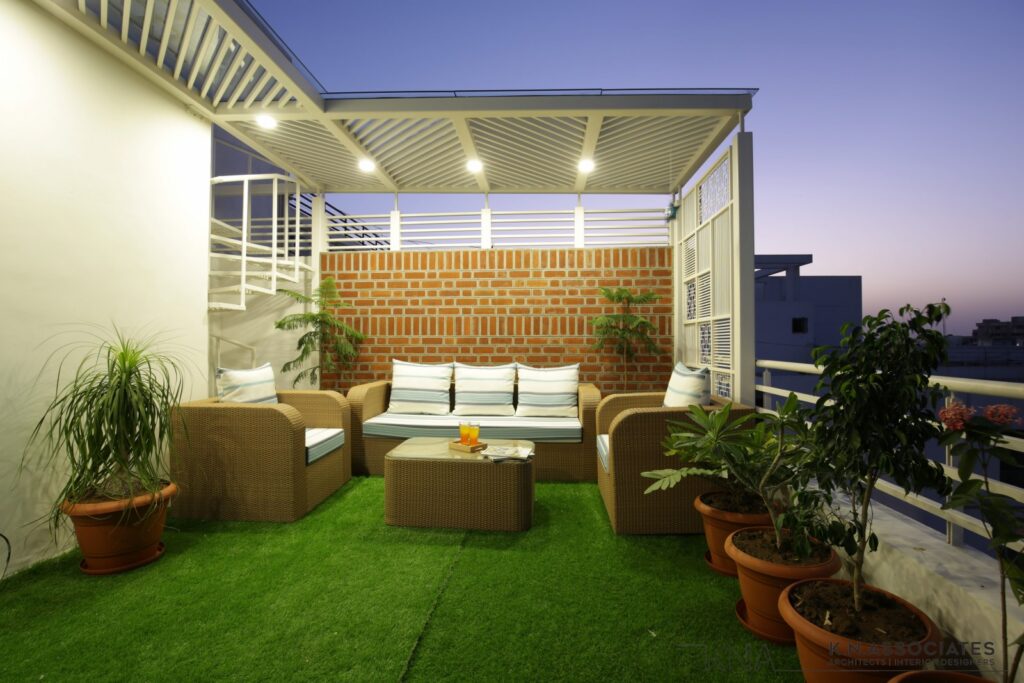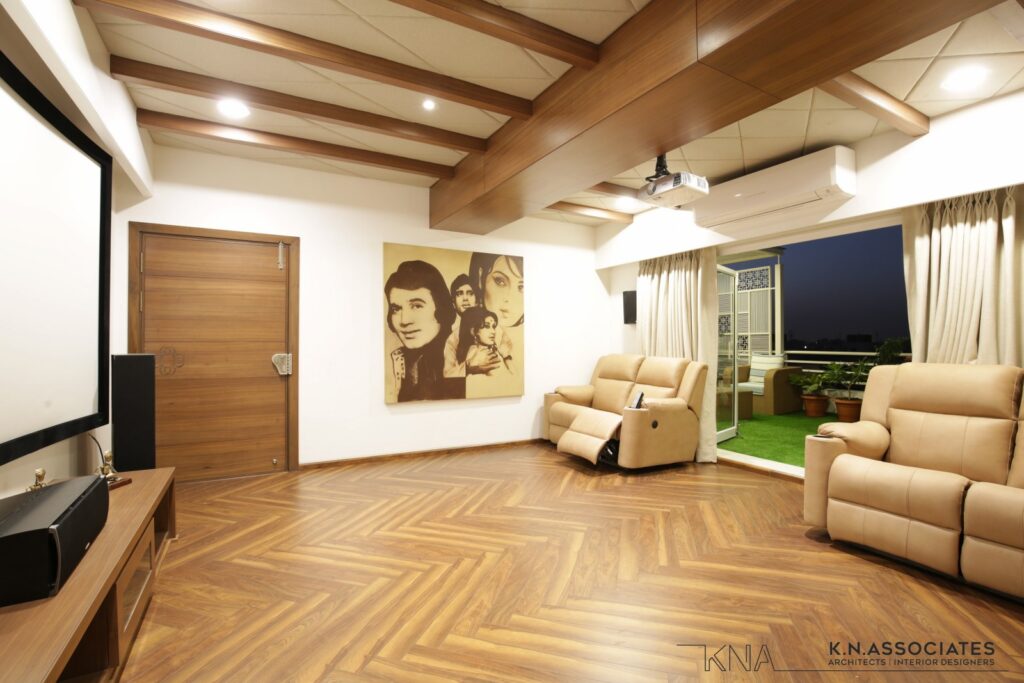 Master Bedroom – When Comfort Embraces Splendour
The master bedroom is designed with a concept that revolves around creating an imperial, vivifying and a revitalizing atmosphere. The flawless placement of the furniture, rugs and the lamp keeps rejuvenating the pristine luxury of this room. The overall interior has been precisely designed in such a way that the cosiness and relaxation never leave the room! This comes-in really handy, as there's a study room just outside the master bedroom. This one's quite a novelty as it's designed with an objective to maintain a sense of warmth all around the premises.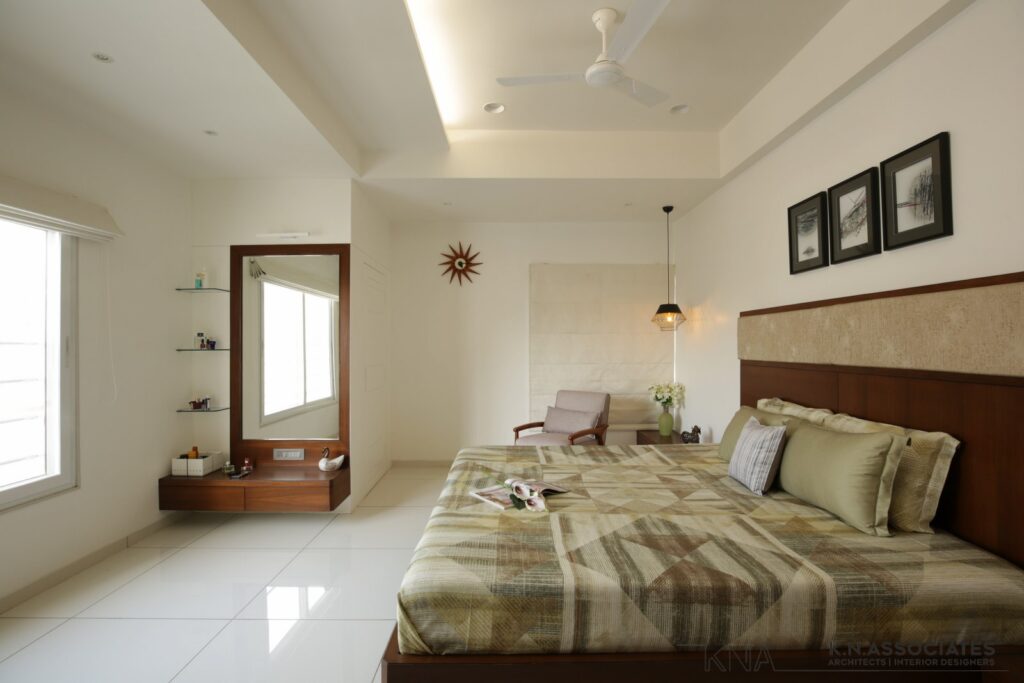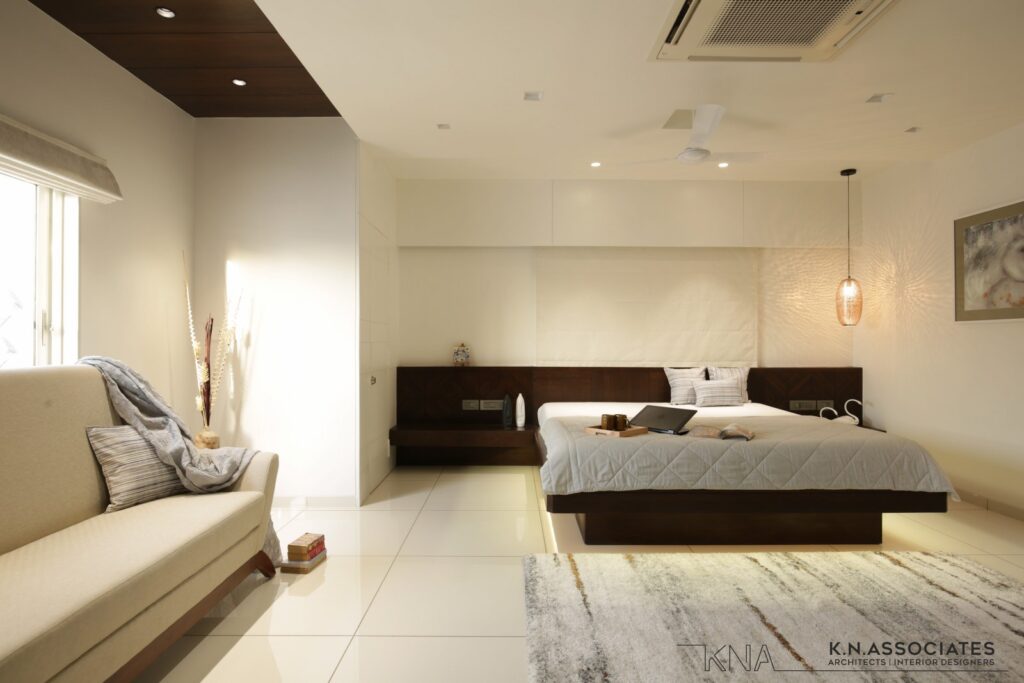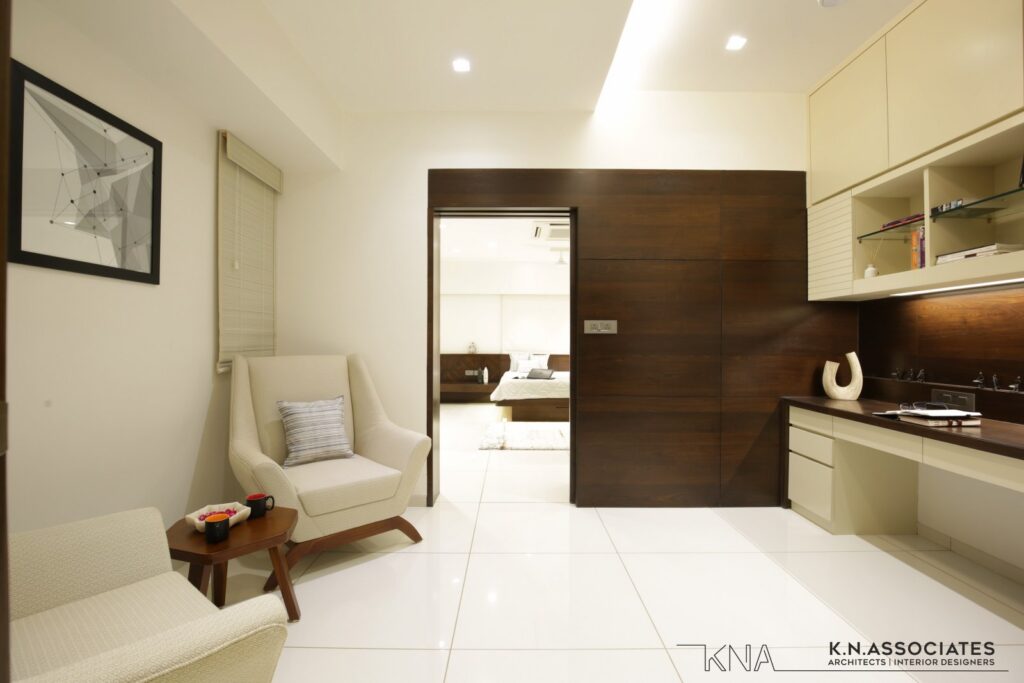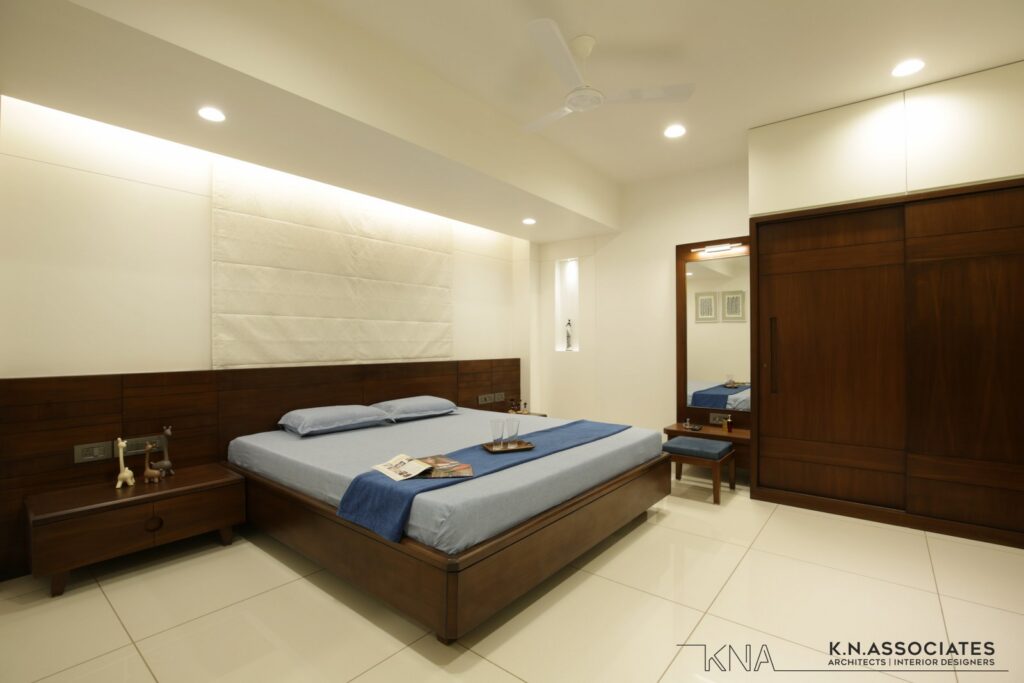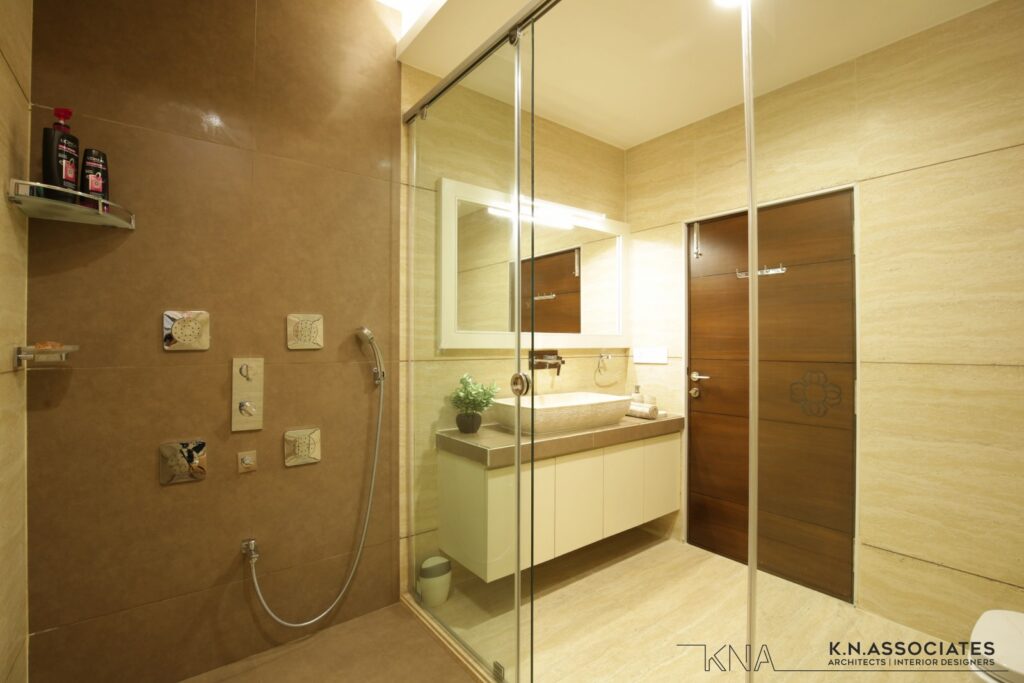 An Enduring Tale of Religious Importance for this Blessed Penthouse Apartment
The essentiality of this pooja room lies in its divine aura and its capability to bequeath solace upon the praying one! It's designed with unique see-through walls bordering around a dedicated space for offering prayers. These adjoining partitions can also be spread and opened up to increase the space as and when required. Furthermore, bells have been placed to make this pooja room an exceptional one in itself while making it feel like an actual temple.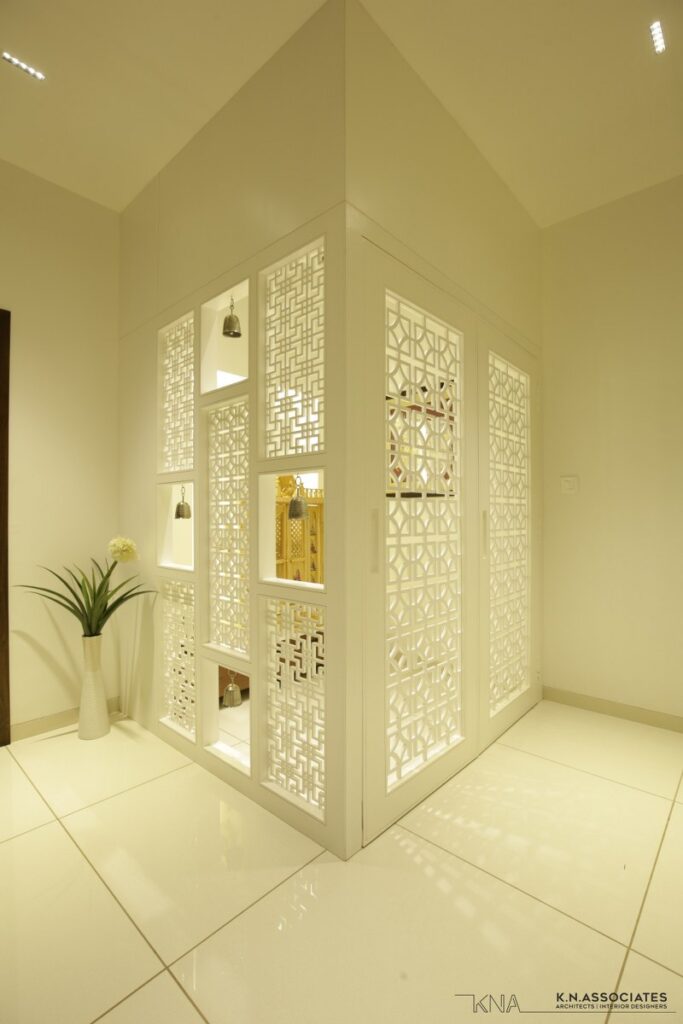 Mr. Narendra Joshi and Mr. Patel always preach hard work and quality. Ever since the inception of KN Associates, they have been forming a robust legacy in the field of architecture so that the subordinates and counterparts can learn, adapt and follow the same in an efficient manner.KN Associates persistently believes in enriching residential and commercial spaces based on the whole and sole wishes of its clients. Being one of the most revered firms, KN Associates always makes it a point to prioritize customized solutions, just as it did in this pioneering penthouse project. From lamps and materials to sculptures and artefacts – everything is custom-built, so as to accomplish the pinnacle of client satisfaction on perennial basis.
FACT FILE:
Designed by: K.N.Associates
Project Type: Penthouse Interiors
Project Name: Ketan Manwar's Residence
Location: Vadodara
Year built: 2019
Size: sq feet: 4500sq.ft.
Project Cost appx: 1.5 crore
Principal Architect: Narendra Joshi & Pritesh patel
Design Team: Vivek Gandhi
Content Curator: Darshan Shah
Photograph courtesy: Tejas Shah photography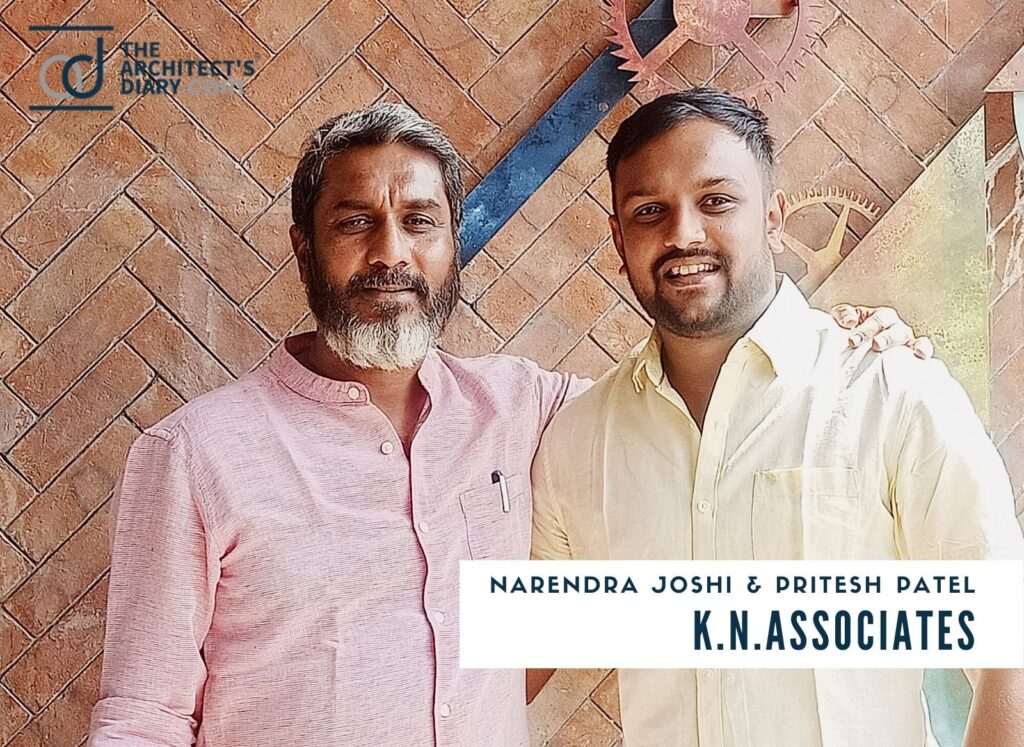 Website: http://www.knassociates.in/
Facebook: https://www.facebook.com/naren67/
Instagram: https://www.instagram.com/kn.associates/

&nbsp