PARADISO, A Suburban Paradise | TAO Architecture
A 2-acre plot in a mushrooming residential suburb of Pune posed a unique challenge for its owners; that of ensuring for their home, visual privacy from the towering high rise apartments in the neighbourhood.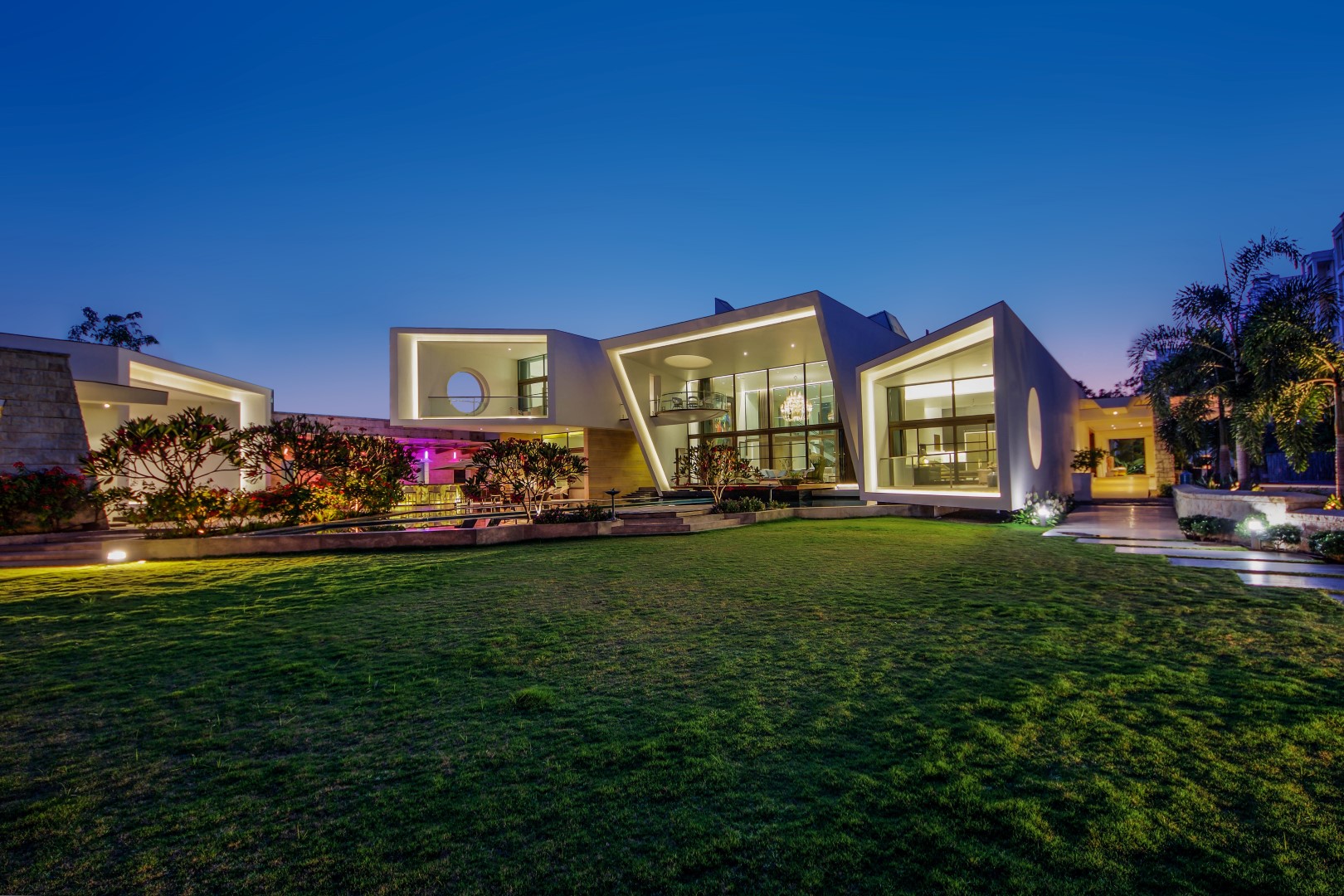 Built for a joint family spanning three generations, Paradiso not only successfully protects its private spaces but also allows the family to actively engage with nature and landscape through an intelligent form and strategic placement of openings.
The design solution is composed of three tubular structures separated by light-filled passages.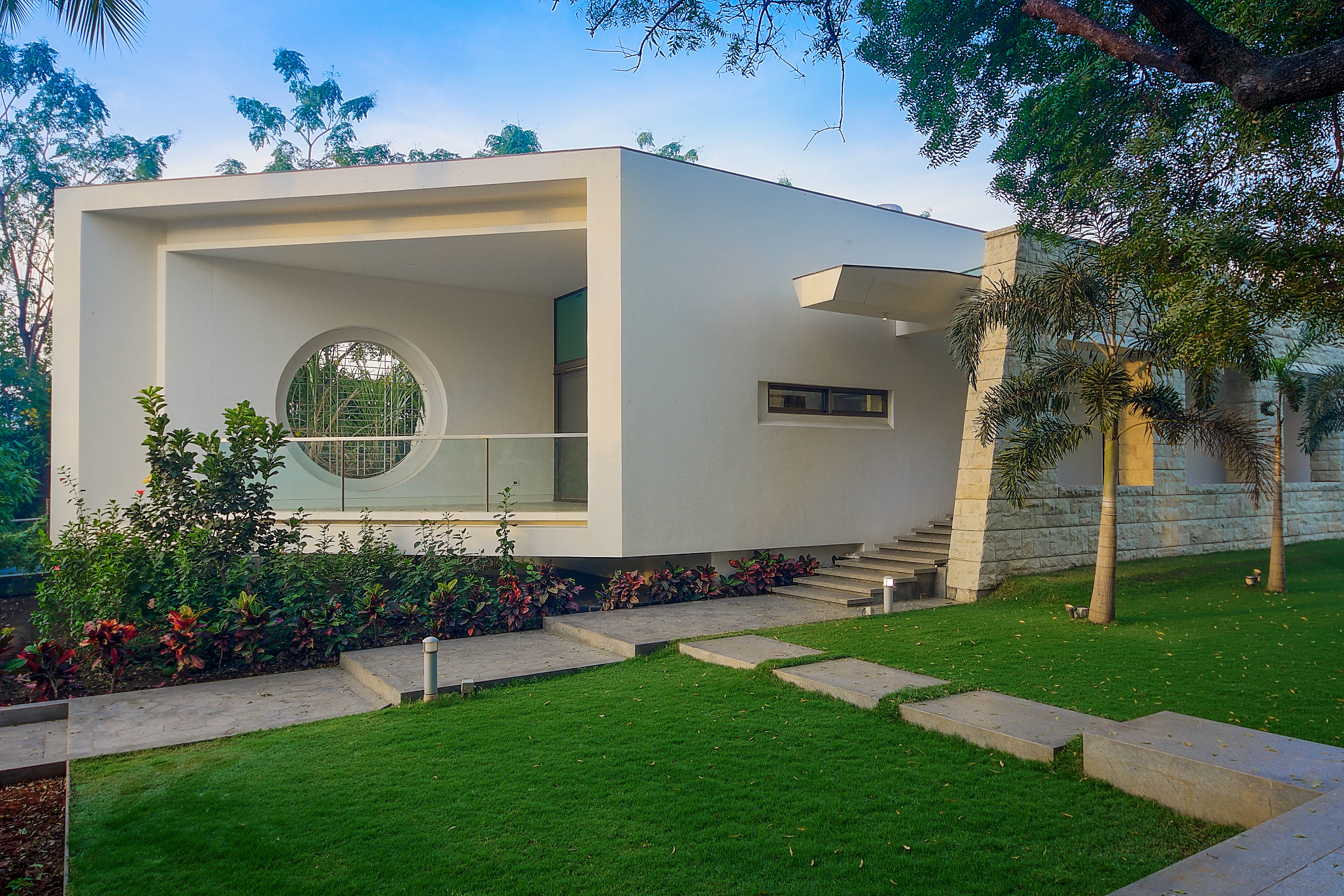 This ' residential-tubes' open out to private gardens on the east and west of the plot, their vast overhangs blocking visual access and providing shade to the glazed openings.
Connecting hallways mimic musical flutes, their linear skylights admitting dynamic notes of shifting lights and shadows throughout the day.
Living spaces set along the tubes are zoned into private, semi-private and entertainment areas, each dotted with landscape elements, weaving the interiors gently into their external environment.
The central courtyard, along with air shafts and exhausts, sets up a passive cross ventilation system through the hollow perforated tubes, while water bodies temper the microclimate of living spaces through evaporative cooling.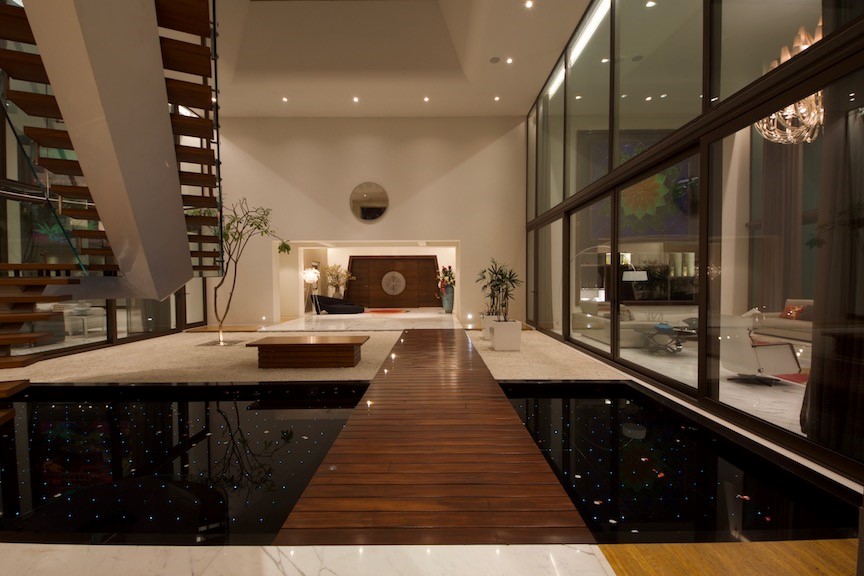 Warm sprays of natural light filtering in through the courtyards and skylights complement the earthy material tones of the interior spaces.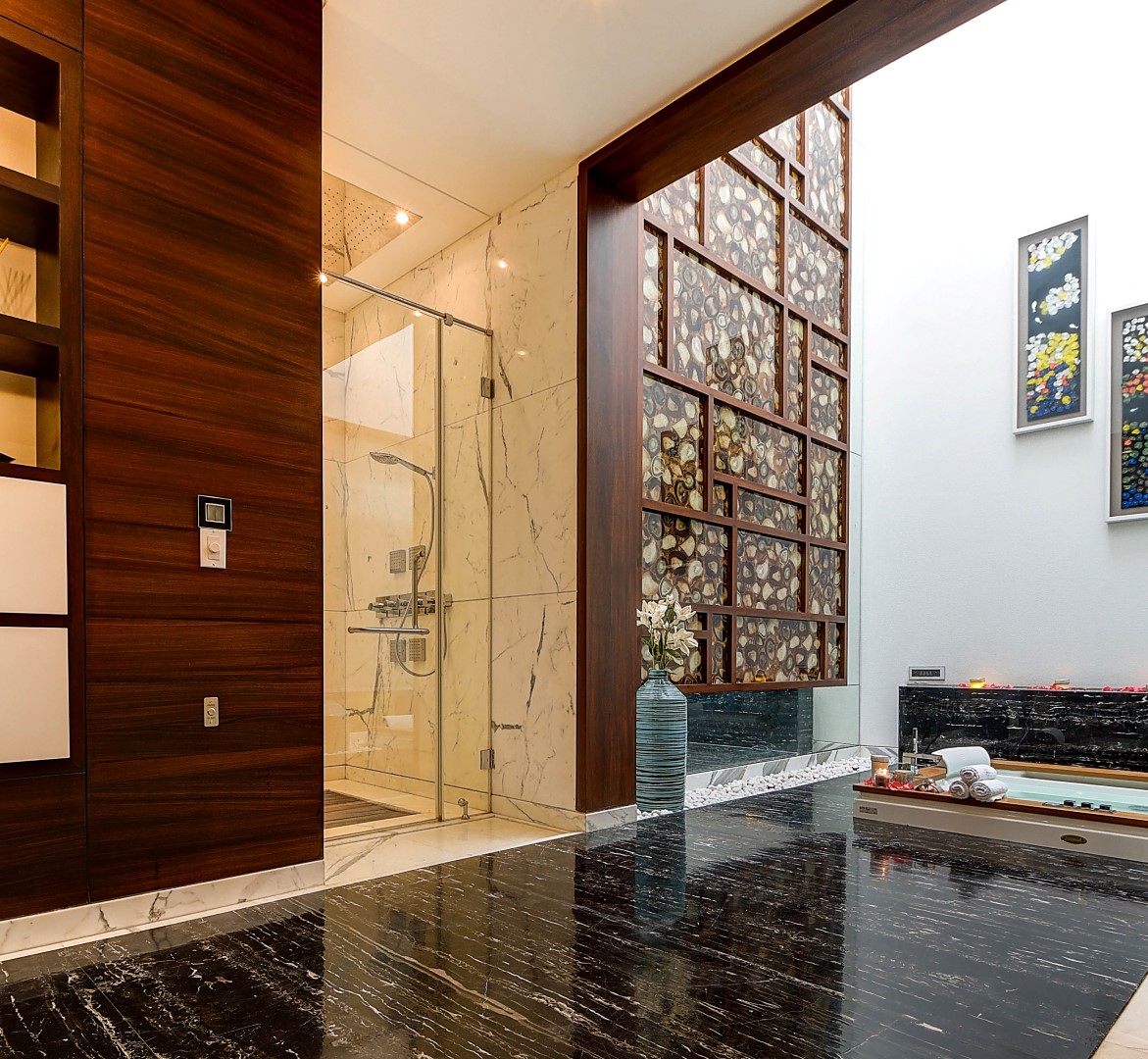 The angular forms of the openings generate controlled, yet stunning views of the pool and gardens from each living space in the house.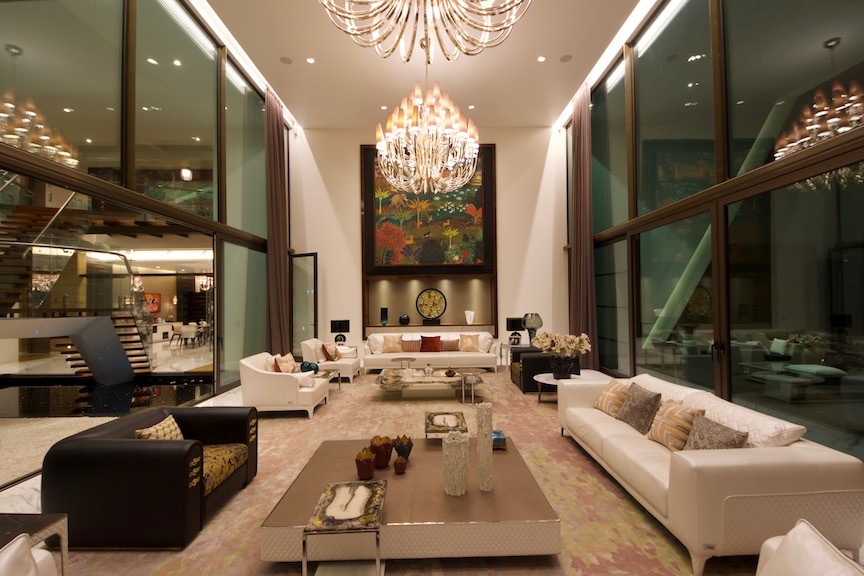 A strong structural geometry, combined with the minimalism of built forms and finishes allows architecture to blend with landscape, its living spaces attempting to meet Tao –the union of Yin and Yang.
True to its name,the home is a suburban paradise that asserts lavishness and luxury for its occupants through a deep, empathetic connection with nature.
Location:Pashan, Pune, Maharashtra, India
Scope of Work: Architecture, Interior Design
Built up Area:1780 sq. mt. (19159.76 sq.ft.)
Designer In charge:  ManishBanker, Shailesh Untawale
Photography Courtesy:Vivek Sharma
Visit The Architects: TAO Architecture Pvt. Ltd.