This is the Office Design of Cement Article Factory which is located in vallabhvidyanagar GIDC within the manufacturing unit.We have selected 1800 sq. Ft. Out of 60,000 sq. Ft. Area for office construction.The client has been into manufacturing cement products for the past three generations. One of the key requirements was to display all the products as working models for customers to look and feel. Hence we decided to incorporate their different products like Door frames, window frames, concrete jali, lamps and different products in various finishes manufactured by the client.
Palette of Minimalism and Simplicity Adorns this Office Design | Sattva Design Studio
Visit: Sattva Design Studio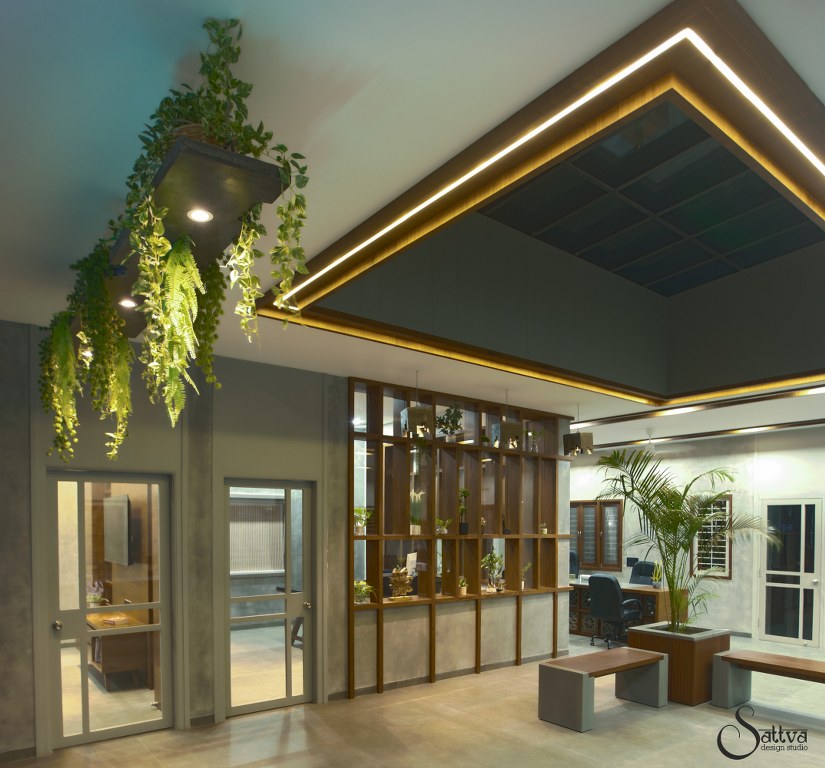 The full height Partition is purposely created in a wide pattern to provide an immense amount of vision and flow of air and light.To provide natural light, we have chosen OTS in the center of the office as well as low-scale furniture that reinforces a sense of openness.For certain finishing, the team has chosen a raw aesthetic like – Interior walls are decorated with distressed paint to have a raw concrete look.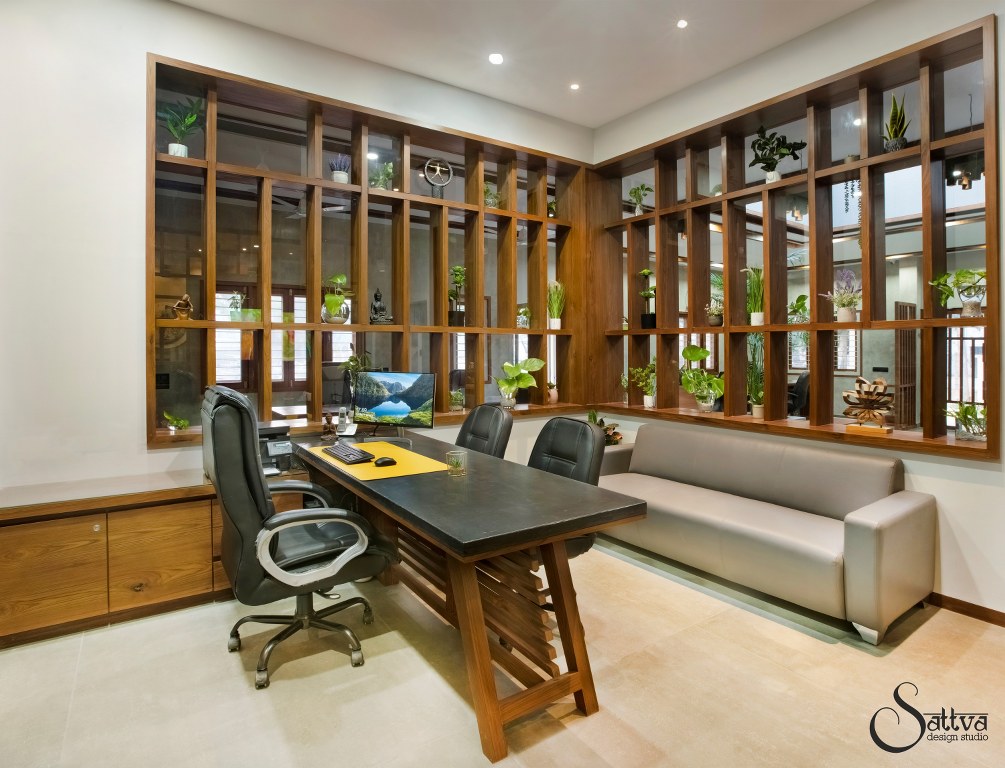 Our client's most popular product the "Concrete Jali" has been used as a base of the table which makes that reception desk more eye-catching, and the natural raw materials beauty narrated by visionary ideas sums up an attitude combined with stunning veneer and concrete complements the styling factor.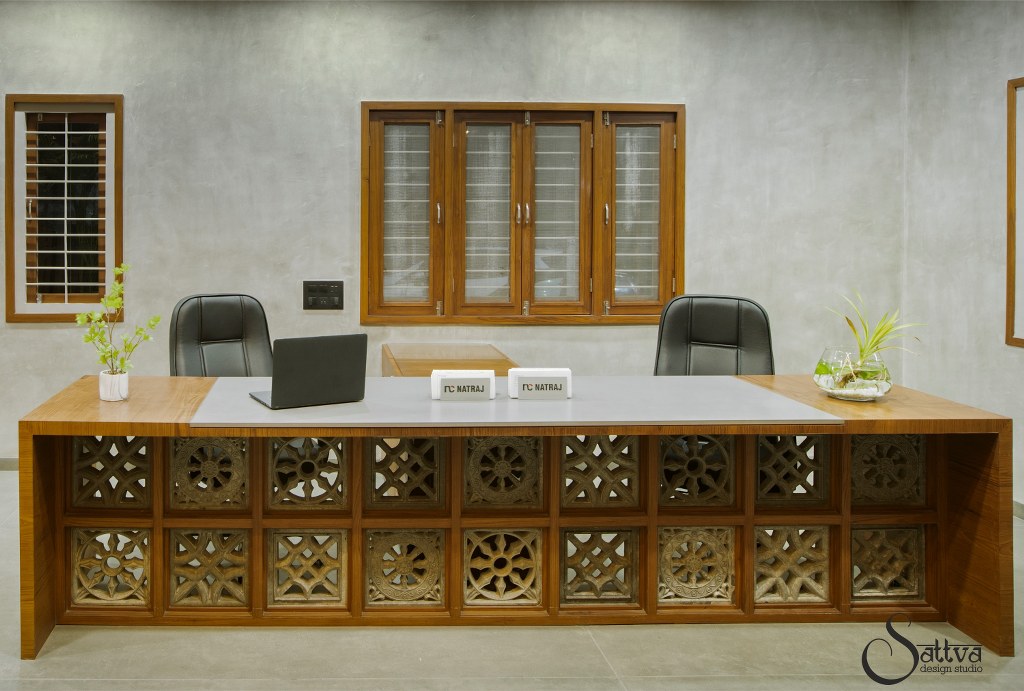 We have created a transitional flow of spaces throughout the Office using varied elements and details. We have mostly focused on elegance and sophistication where comfort meets grace.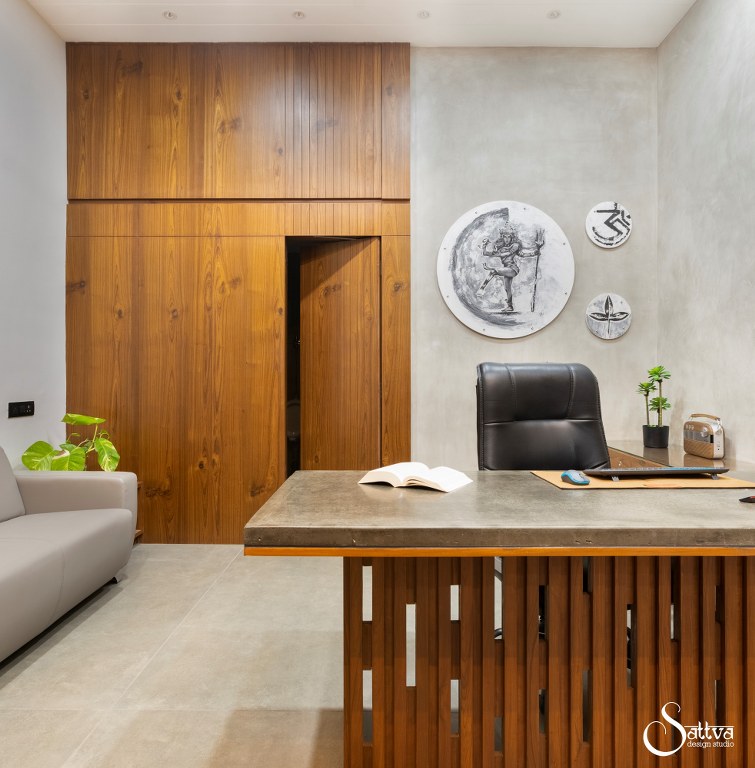 Artificial and real plants are installed to complement rustic glances to improve the working environment and productivity.While designing Interiors we focus on creating a consistent language throughout so that every space seems like a part of a whole.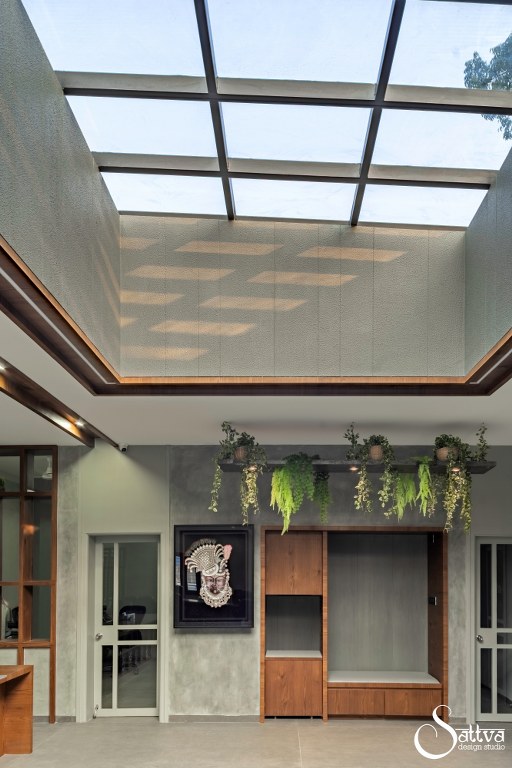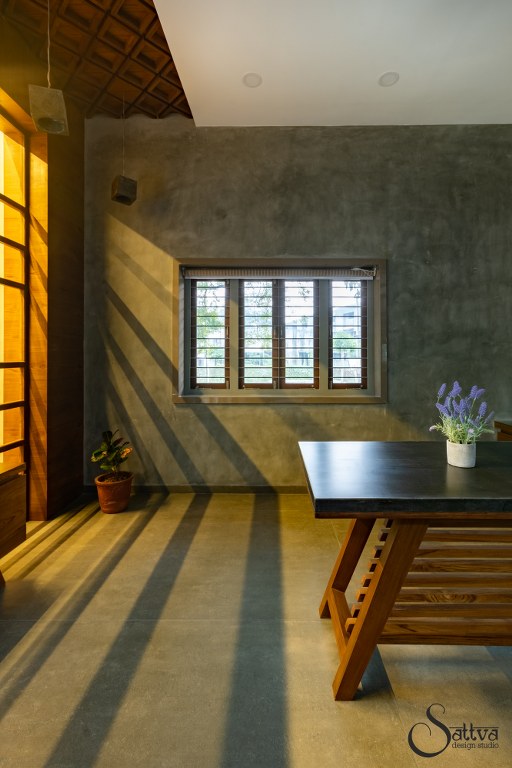 Fact File
Designed by : Sattva Design Studio
Project Type : Office Interior Design
Project Name : Natraj Cement Articles
Location : Surat,Gujarat
Year Built : 2021
Duration of project : 1 Year
Project Size: 1,800 Sq. Ft.
Project Cost Appx : 35 Lac
Principal Architects : Keyur Patel and Maitri Patel
Photograph Courtesy : Udit Buch
Products/Materials: Lighting: Philips / Sanitary ware : Jaquar / Windows&Doors : Natraj Cement Articles / Flooring : Nexion / Paint : Asian Paint / Artefacts : Bekomfort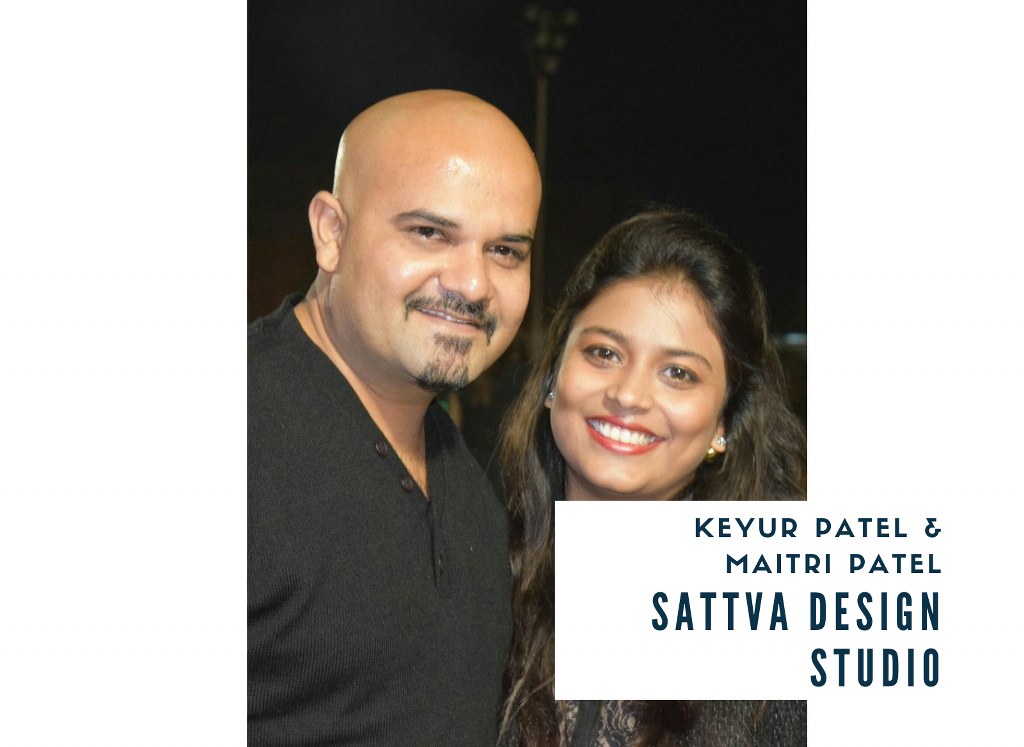 Firm's Instagram Link : Sattva Design Studio
Firm's Facebook Link : Sattva Design Studio
For Similar Projects >>Workplace Exhibiting Modern Take on Transitional Office Design