Modern Residence by TAO Architecture
A five bedroom Residence house situated on a sloping land manages to deal with the levels while generating lower ground for parking for services and a recreational area whereas links the upper ground with garden and a swimming pool already covered with thick foliage surrounding the site.
Solid looking floating forms set on the first floor takes care of bedrooms with a lot of natural light and ventilation drawn through sloping roof patterns. The house having large central shaft provides natural ventilation system while accommodating various services.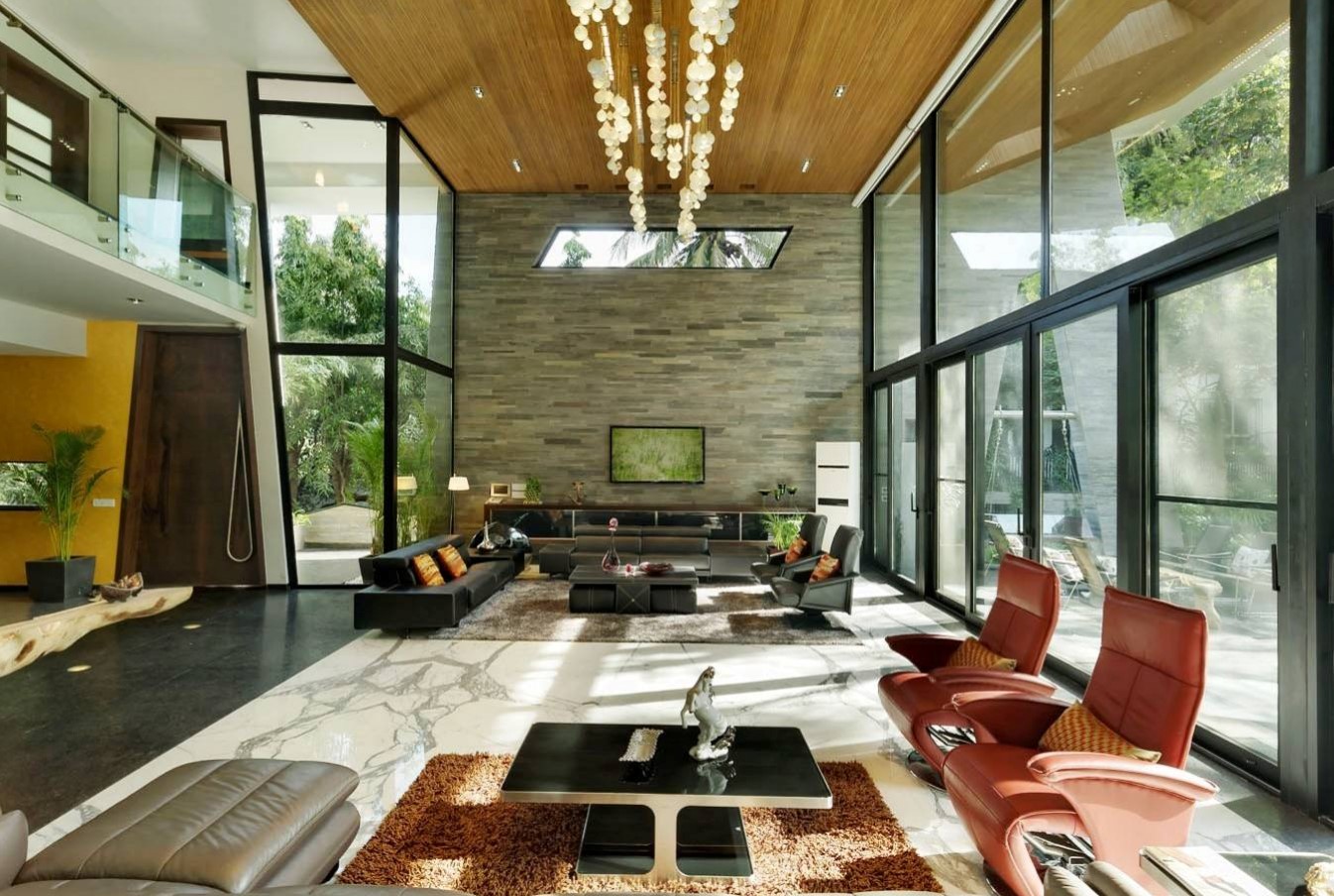 &nbsp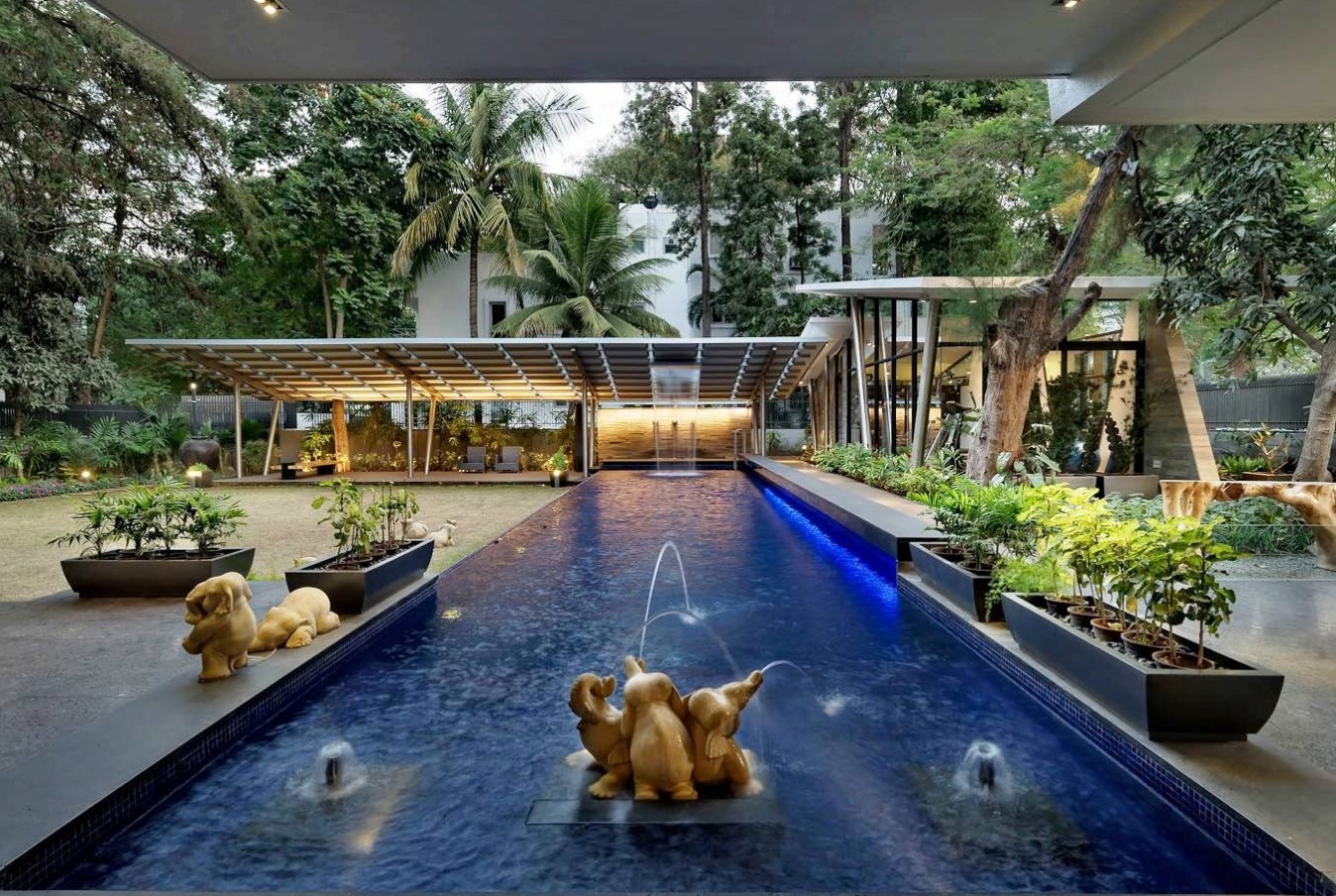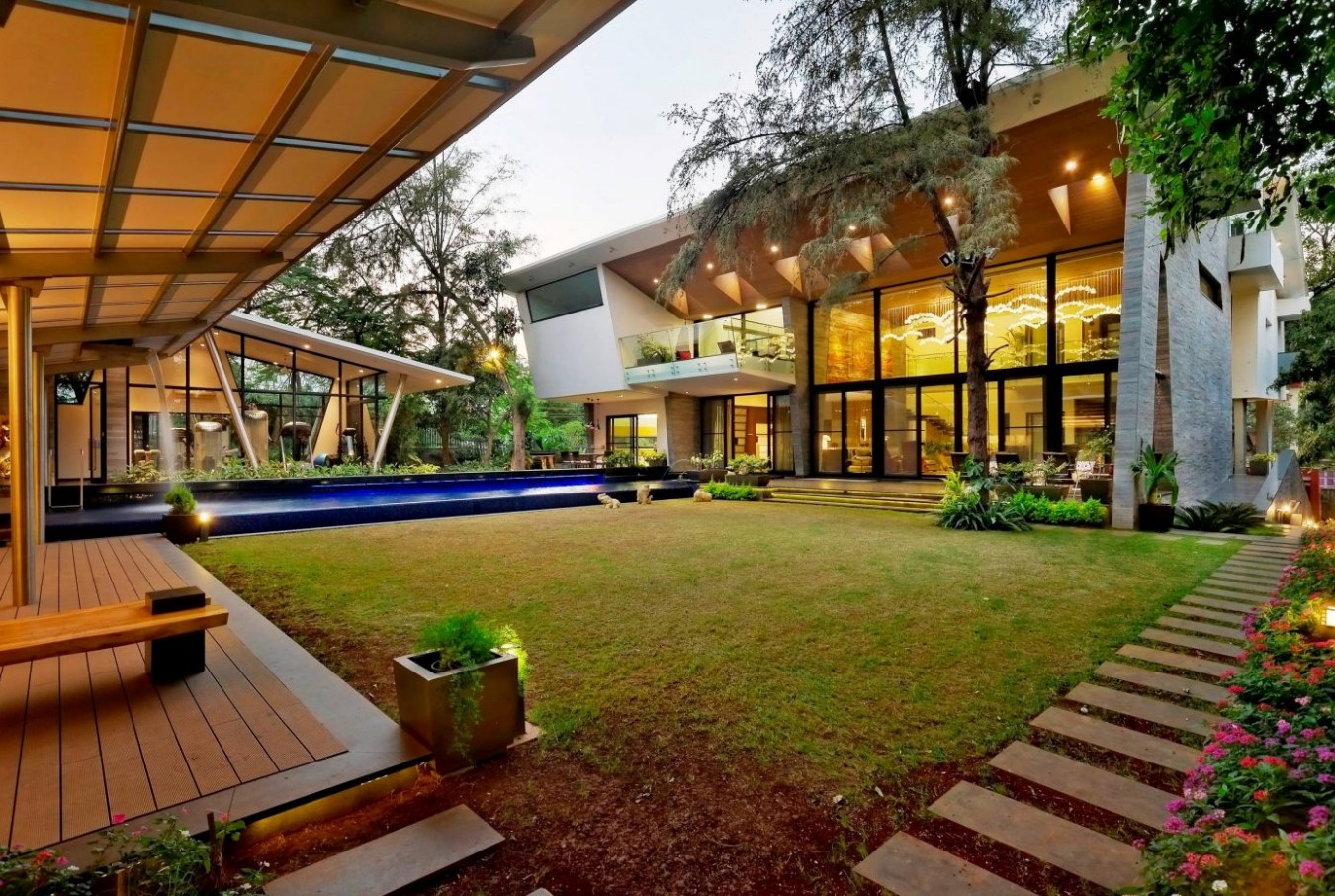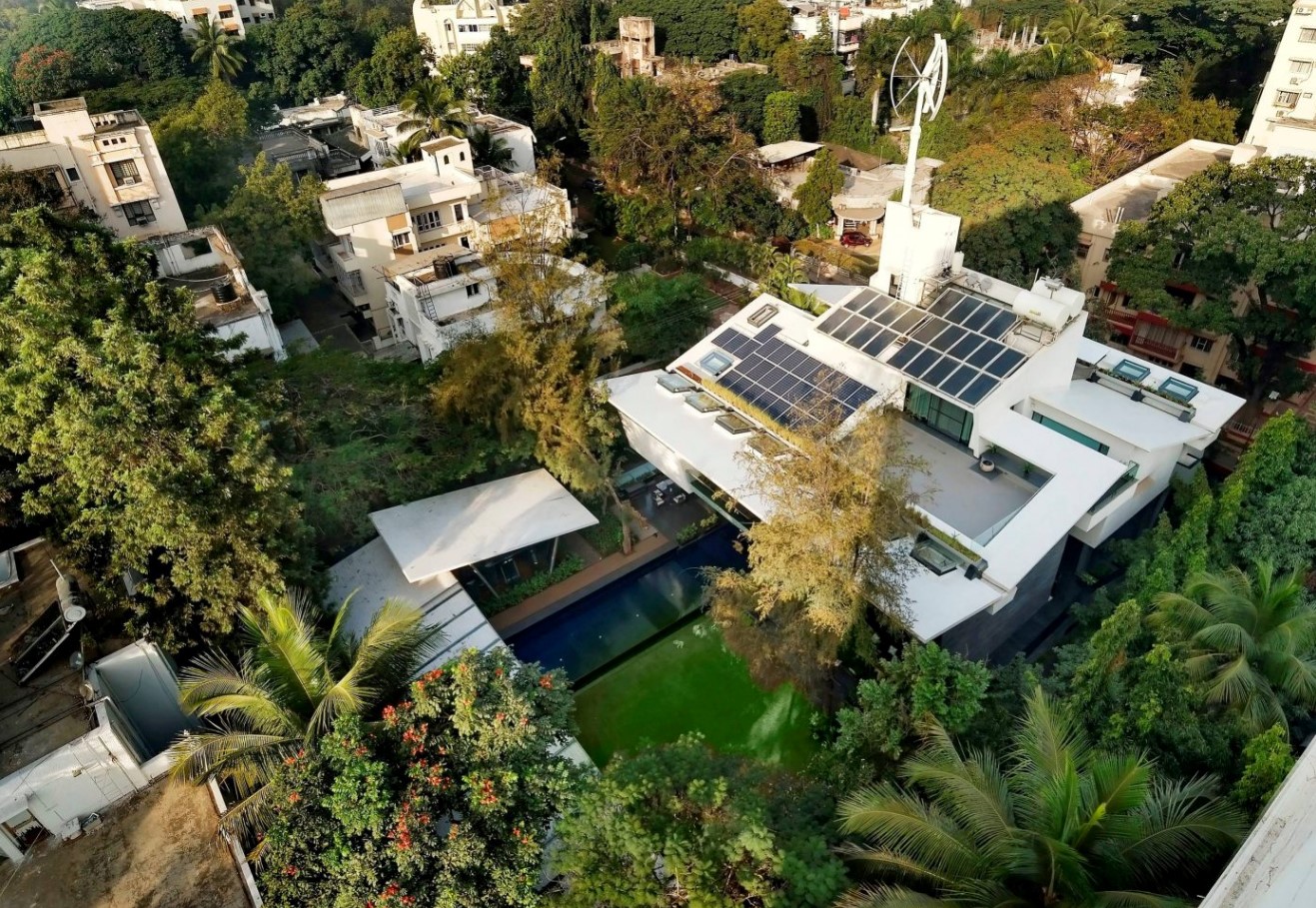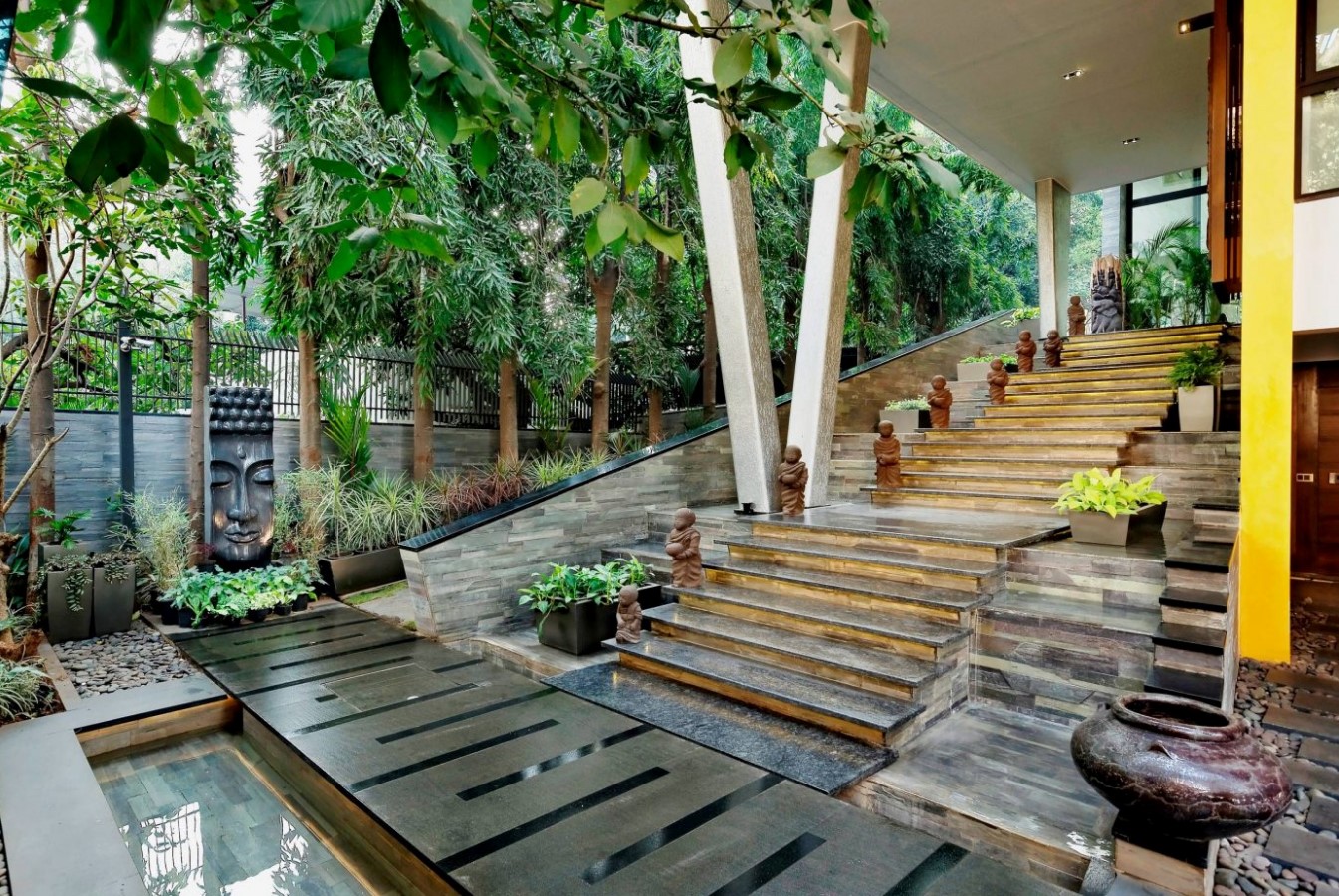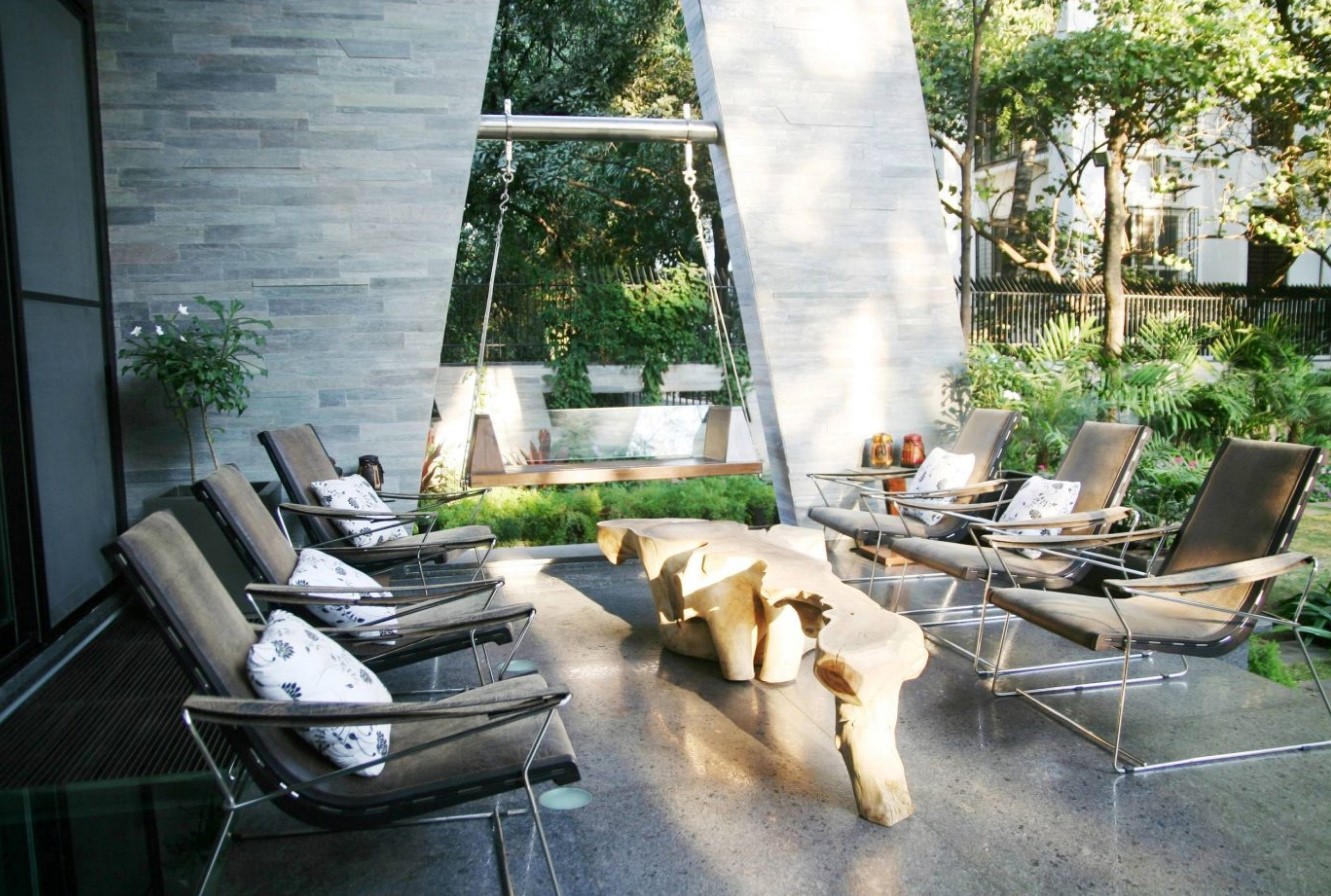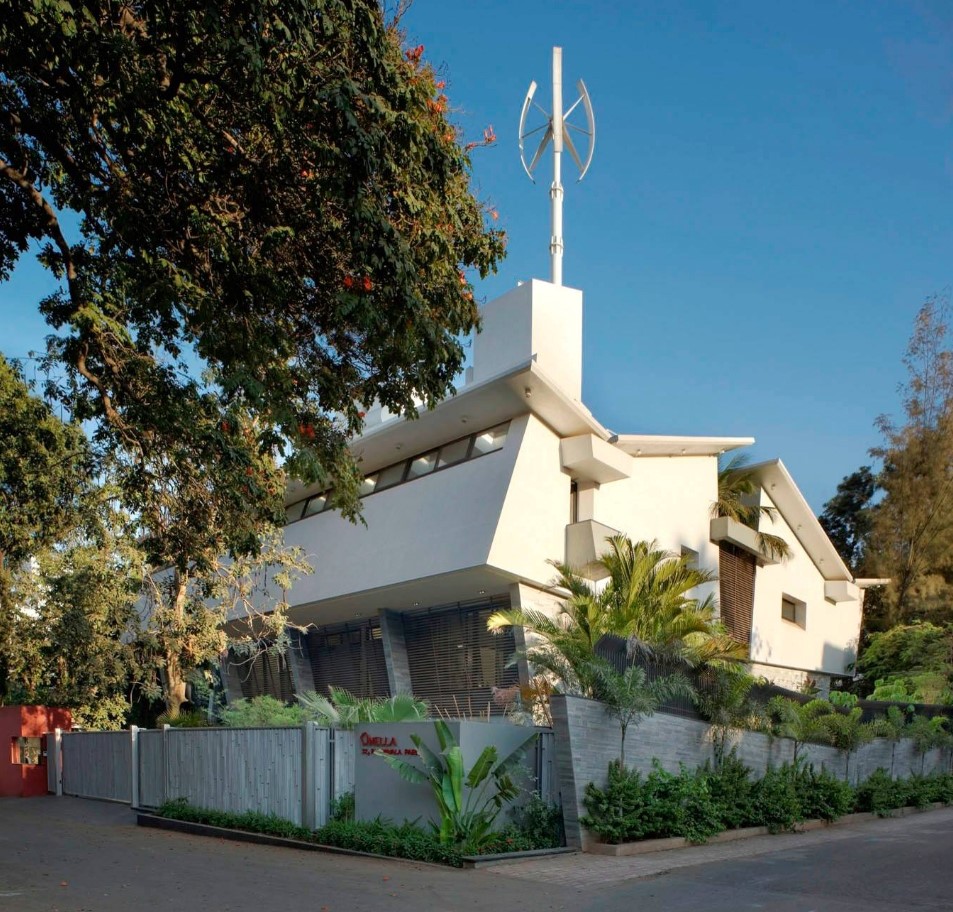 Onella was conceived as a light-filled is a 4-member family home, effortlessly integrating luxury with sustainability. The lavish layout of expansive volumes embraces the natural contour of the site as a means of segregation between private and service areas. The design aims at reviving the traditional joint-family culture of cohesive living while being conducive to a contemporary lifestyle. This is done by permitting varying degrees of privacy to inhabitants, making the residence a shared living space.
Photography courtesy of TAO Architecture